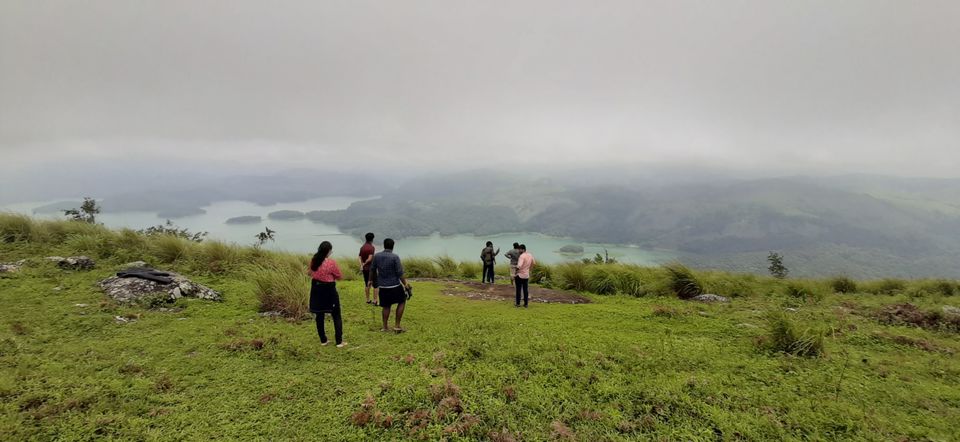 When I first tasted the joys of travelling Kerala ,I naively started drafting a list of destinations. A sort of to-do list ,the very first destination that I wrote, was a little known place named Calvary mount (or Kalvari).  The desire was to go truly offbeat.
With the advent of smart phones and social media, that place wasn't to remain off beat for long. A regional film released in 2013 implanted it firmly in the mainstream consciousne.
In the month of December my friend was getting married ,so  we planned to travel and stay over night . Although, with not much information available even now, we had no idea how the roads were, what kind of terrain would we have to cover to reach the point, and most importantly for me, would we encounter leeches.
As an early start ,We had our breakfast at our friends place before leaving as this would be long journey.Roads were not good due to the heavy rains in the psst months .
Speeding past the packed, touristy Idukki dam, we soon spotted a sign board for Calvary mount.We booked a local hut just below the tea garden which was spacious and no restriction .
Our first view was nothing short of breathtaking Not a single sound pervaded the place. Not even the gentle rustling of the overgrown grass in the breeze. It was as if everything stood still for a tiny moment and etched a sharp technicolor photograph inside your brain.
While the eastern side of the hill is owned by a private party that runs a tea estate, the western side of the hill throws open more panoramic views. A rough road connects everything and I walked over to the western side, past a basic toilet, a small garden with vegetables and a few grazing cows.
The sky grew darker through the afternoon. Before long, the calm was interrupted by the sound of thunder in the distance. A strong wind brought in it's wake, ominous dark clouds from the western horizon.
Calvary mount deserved a lot more time, I realized with a heavy heart. Something for the future maybe.
 • Best Time to Visit
Oct – Jan would be an ideal time to visit Calvary mount though monsoons cast a different kind of magic on the place. A tiny shop provides noodles, packaged snacks and other refreshments at the entrance to the place. Though the road to Calvary mount is not tarmac all the way, we saw hatchbacks carefully treading the incline without too much fuss.