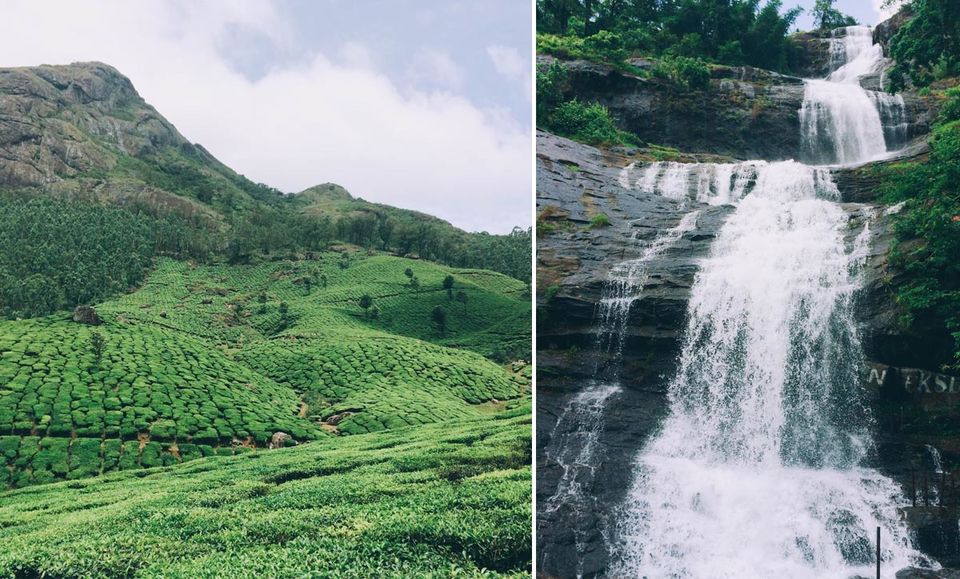 Looking for an escape from the humdrum city life? The magical town of Munnar is the perfect destination for a travel break. With hills carpeted in emerald-green tea plantations, you are engulfed in a thousand shades of green from the moment you enter. Spend a few days here and you're bound to experience walking through the clouds that descend to the ground with the slightest rain-shower.
What to see and do
If you're looking to make sweet memories with your friends and family while you're surrounded by nature, this is the place to be. Besides, Munnar is South India's largest tea-growing region. You can explore the tea industry here and buy some of the finest produce to take back home.
Munnar is about 130 km from Kochi and it takes around four hours to reach by cab. It is advisable to land in Kochi early in the morning and then reach Munnar by noon. Mark the beginning of your journey by making a stop at the magical Cheerayappa Waterfalls. The water here cascades down seven steps, from over 1,000 feet above sea level! Located on the Kochi-Madurai highway, you'll come across this place as you are driving down to Munnar.
Entrance fee
None
Timings
Open throughout the day
Once you reach Munnar, check into your hotel and then head out to visit the Mattupetty Dam where you can relax by the water or indulge in a boating session. Located about 11 km from the town centre, the reservoir offers mesmerising views of the water surrounded by lush green hills. There are a few restaurants around the area that offer delicious South Indian food and make for a great lunch spot.
Entrance fee
Rs 10 per person (boating starts at Rs 300 per person)
Timings
9.30 am to 5.00 pm
For dinner, head to Hotel Gurubhavan, which is one of the most popular restaurants in Munnar. Known for its multi-cuisine menu and quick service, this place serves delicious, hygienic meals that will satiate your soul.
Cost for a meal
Rs 400 for two
Timings
7.30 am to 10.00 pm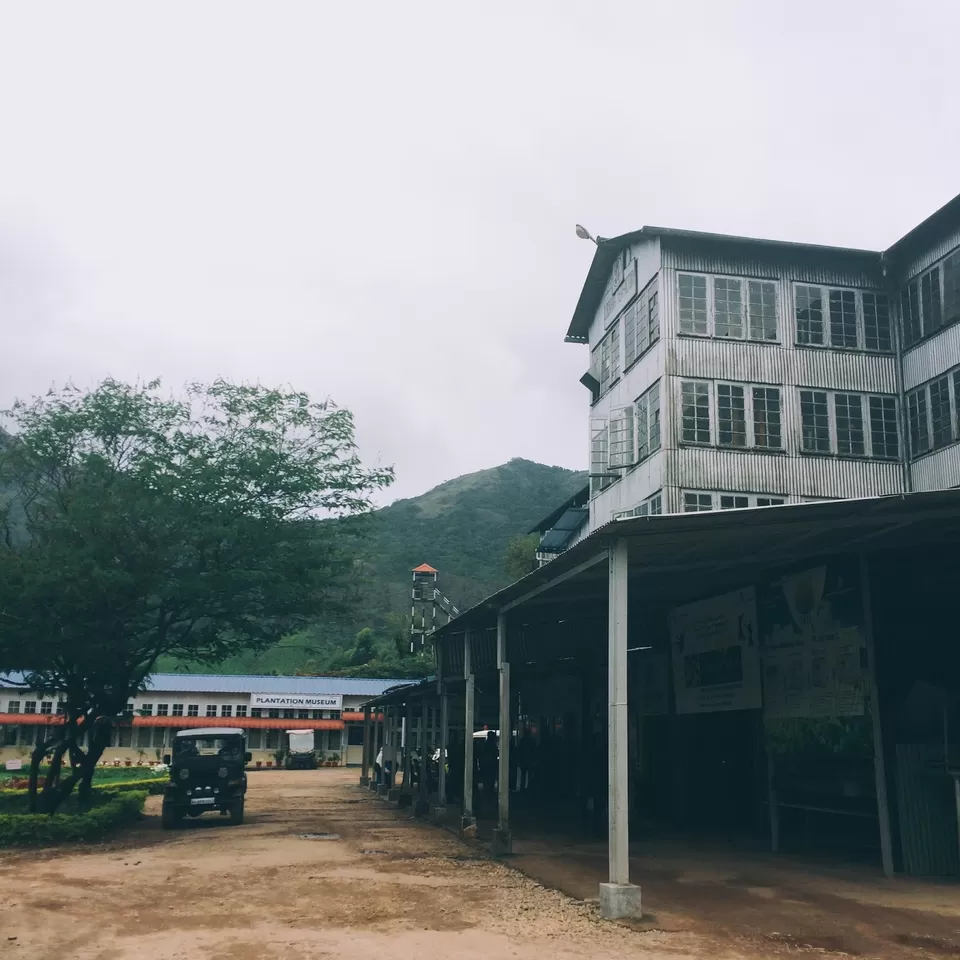 Start the second day early and head to the Lockhart Tea Museum and Factory to get a first-hand experience of the tea manufacturing process. Established in 1936, Lockhart Estate situated about 9 km from the town centre and gives you an insight into the history of tea in India. It takes about two hours to complete the entire tour where you get a first hand experience of the tea manufacturing process and also get to taste different varieties.
Entrance fee
Rs 200 per person
Timings
8.00 am to 8.00 pm
After completing the tour of the tea factory, make your way to Meesapulimala. Located on the Kerala-Tamil Nadu border, Meesapulimala is the second highest peak in South India. It is about two-and-a-half hour drive from Munnar. Once you reach the top, you get breathtaking views of the green valleys below as you are engulfed in clouds. The ride to the peak is an adventure in itself. Taking you through curvy roads and gushing waterfalls, it is bound to give you an adrenaline rush.
When to go
Winter months of December to February are the peak season in Munnar because of the pleasant weather and tourist activities. The monsoons from June to September are another great time to visit as Munnar looks exceptionally beautiful around this time. The surroundings are lush green and the waterfalls are full and can be witnessed in their full glory.
Accommodation
As a popular tourist hot spot, Munnar offers a number of stay options. Here are a few to choose from:
Luxury stay
Elixir Hills Suites Resort and Spa (Rs 9,000 onward)
Mid-range stay
Munnar Tea County Resort (Rs 4,100 onward)
Budget stay
Hotel Emerald Inn (Rs 1,800 onward)
Costs
Flight from Delhi to Kochi
Rs 3,500 onward
Taxi from Kochi to Munnar
Rs 2,500 onward
Hotel stay
Rs 1,000 onward
Meal for two
Rs 300 for two onward
Have you been to a hill-station in South India? Share your itinerary on Tripoto and help millions of readers plan their trips.
If you're looking for more off-beat destinations to travel to, check out KitKat Travel Breaks on Tripoto.
The readers are hereby informed that the views, thoughts, images and opinions expressed in the article belong solely to the author, and Nestlé India Limited assumes no responsibility or liability for any errors or omissions.