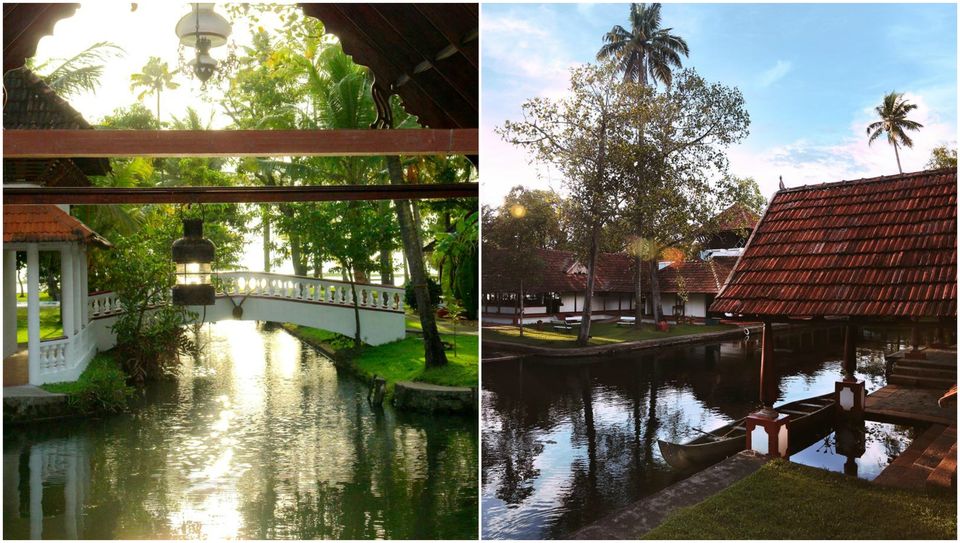 Talk of Kerala invokes images of pure, unadulterated nature. But where would you go specifically to find an unspoilt piece of heaven? I would suggest, Kumarakom, a gorgeous archipelago by the Vembanad Lake in the backwaters of Kerala, aptly extolled in Arundhati Roy's The God of Small Things. And a perfect base to explore this cluster of islands is the beautiful Coconut Lagoon.
This 30-acre property is akin to a mini Venice amidst the verdant surroundings of the Kuttanad region. Much of the area is given over to rice cultivation, but this hardly means that it doesn't sport the usual attributes of a holiday resort. In fact, Coconut Lagoon prides itself on being unsullied by modernism. This Venician resort is adorned by canals criss-crossing the entire property. Sounds like a secret heaven, no?
Ideal for
Couples and families. Although Coconut Lagoon is relevant for every type of traveller, but it's the above-mentioned categories that will extract the most pleasure out of this sublime resort owing to its location and design.
About Coconut Lagoon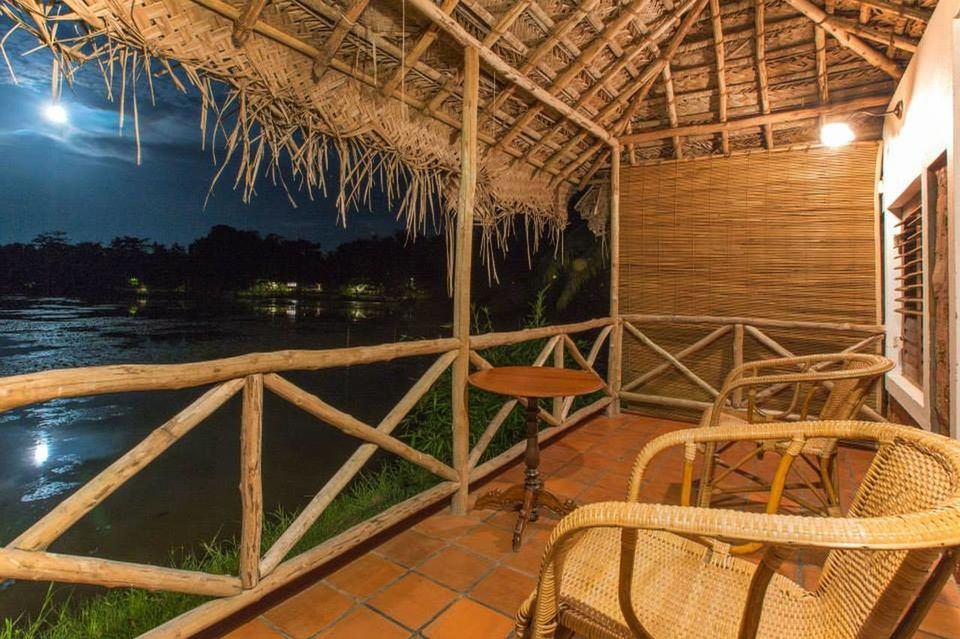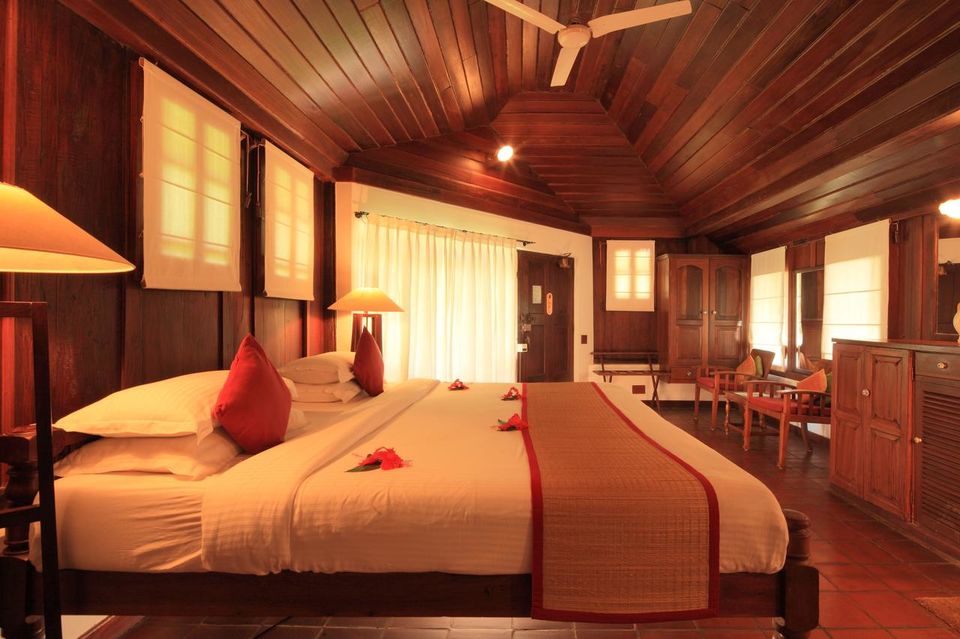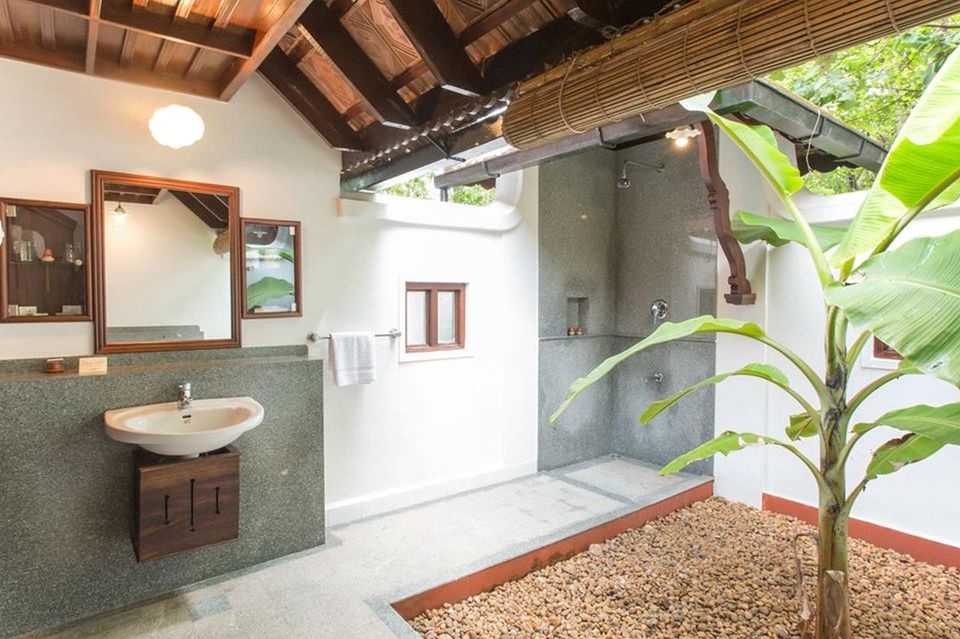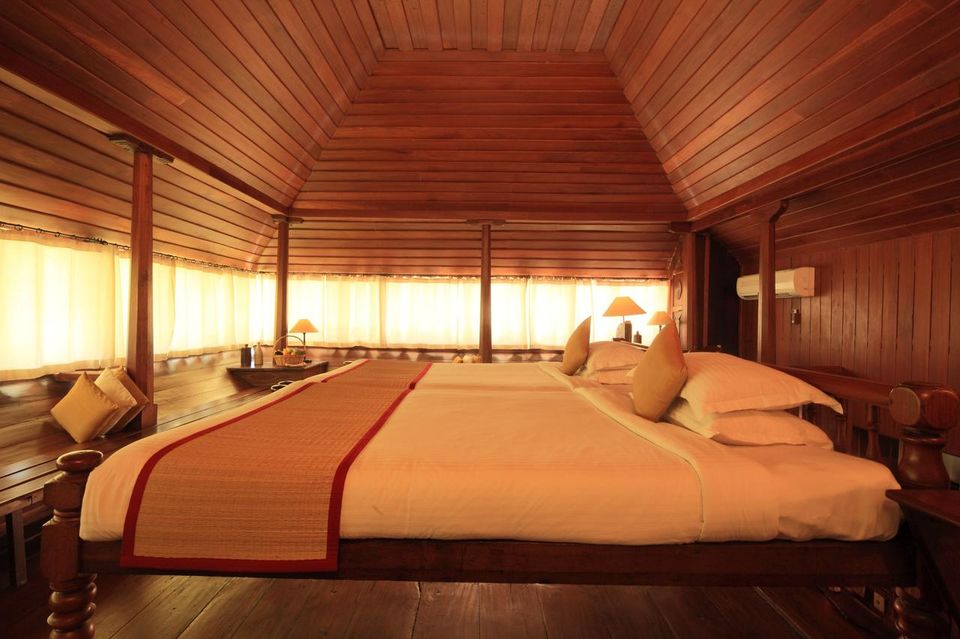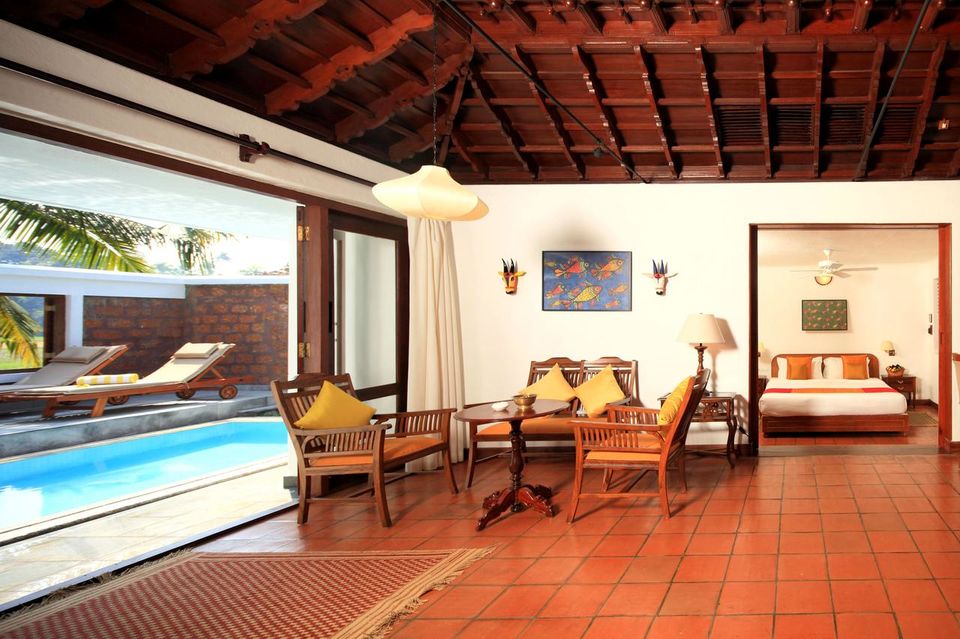 This heritage resort is located alongside the frolic of Lake Vembanad. Located merely a 10-minute boat ride away from the Kavanatinkara boat landing, Coconut Lagoon is a celebration of old feudal villages of the area combined with modern and comfortable designs. The collective experience takes you to a different world altogether which guarantees to touch every human sense.
Once you look beyond the expansive facade from a bygone era, you will be welcomed by impeccable hospitality. Coconut Lagoon offers three types of rooms – Heritage Bungalow, Heritage Mansion, and a Villa with Private Pool.
Depending on the size of your group, you could choose to inhabit any of the options. All these are fitted with a minibar, tea/coffee-making facilities, a telephone, an iron and a safety deposit box. The furnishing is classy and vivacious with the massive windows gently allowing the golden rays of the morning sun to accentuate the lively ambience further. At night, the sounds of the canals will ring in your ears till you fall into a comfortable slumber.
Cost: ₹15,000 for a Heritage Bungalow, ₹17,000 for a Heritage Mansion, and ₹28,000 for a Villa with Private Pool. Breakfast is included in this price for all rooms.
You may reserve a room without paying anything in advance.
Food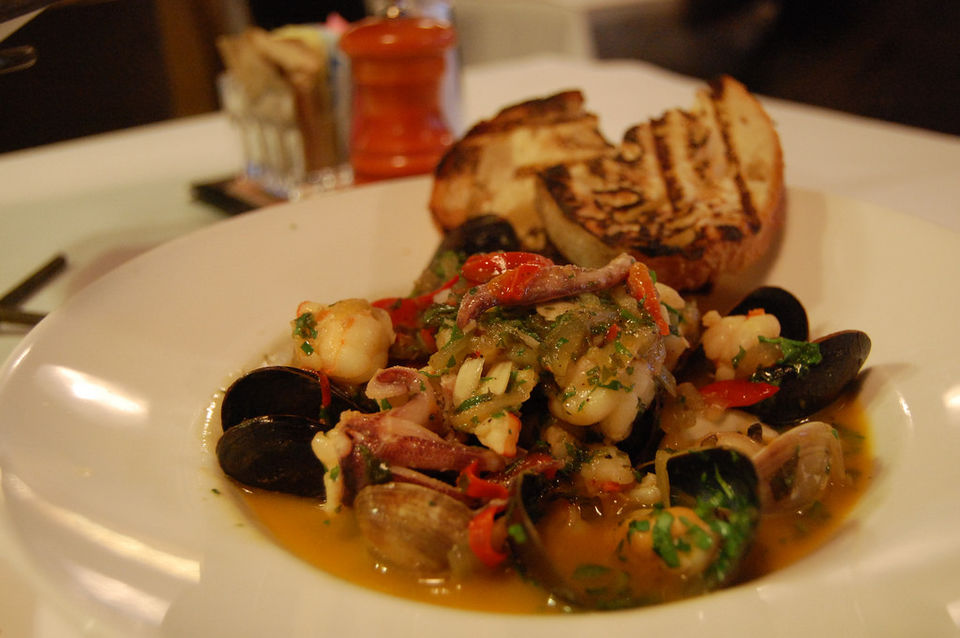 Culinary connoisseurs will have a mighty field day at Coconut Lagoon's three restaurants with specific specialities. While Ettukettu is a multi-cuisine restaurant, Breezes specialises in an elaborate buffet spread of just authentic Malabari cuisine. If you are in the mood for fresh seafood, Ayymanam will satiate your pangs. Do not forget to try the locally caught and prepared karimeen (pearl spot fish).
What to do in and around Coconut Lagoon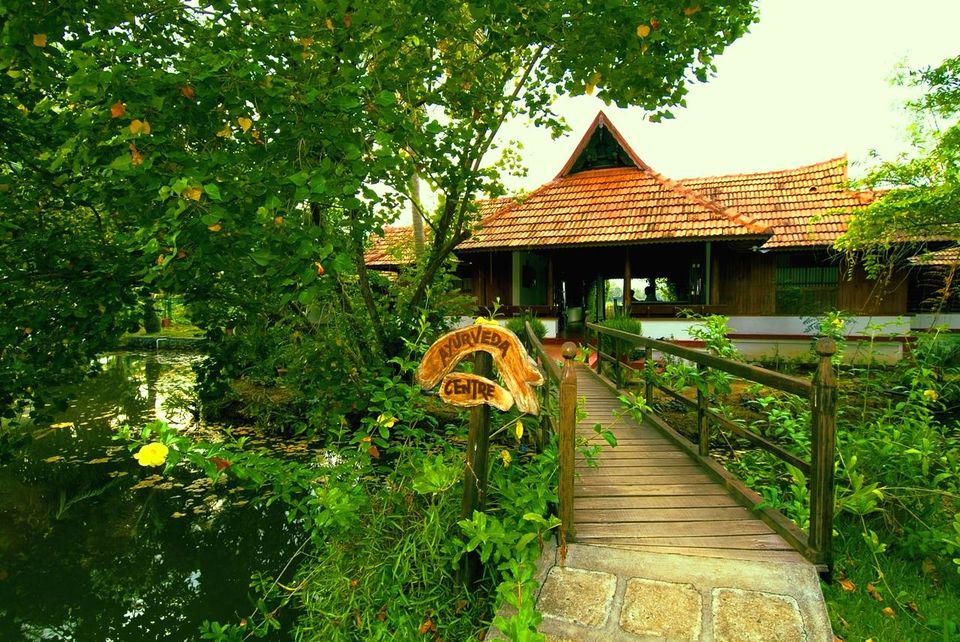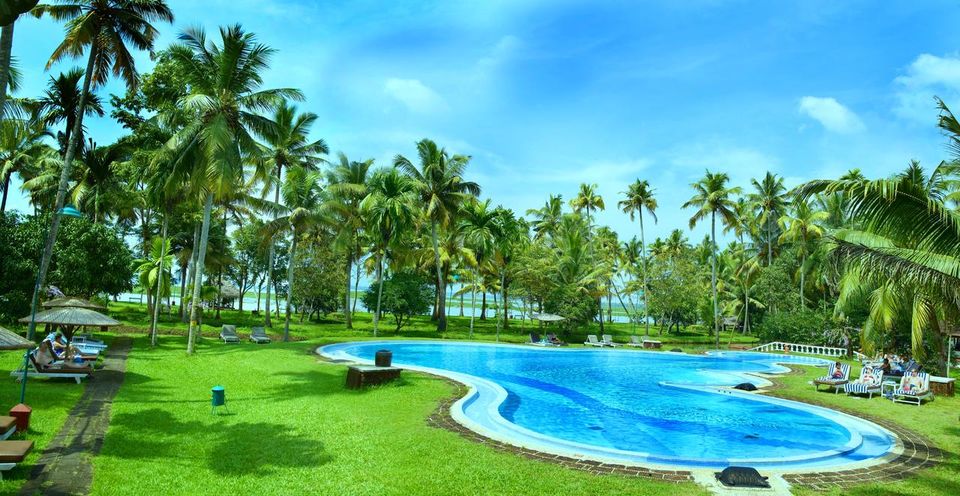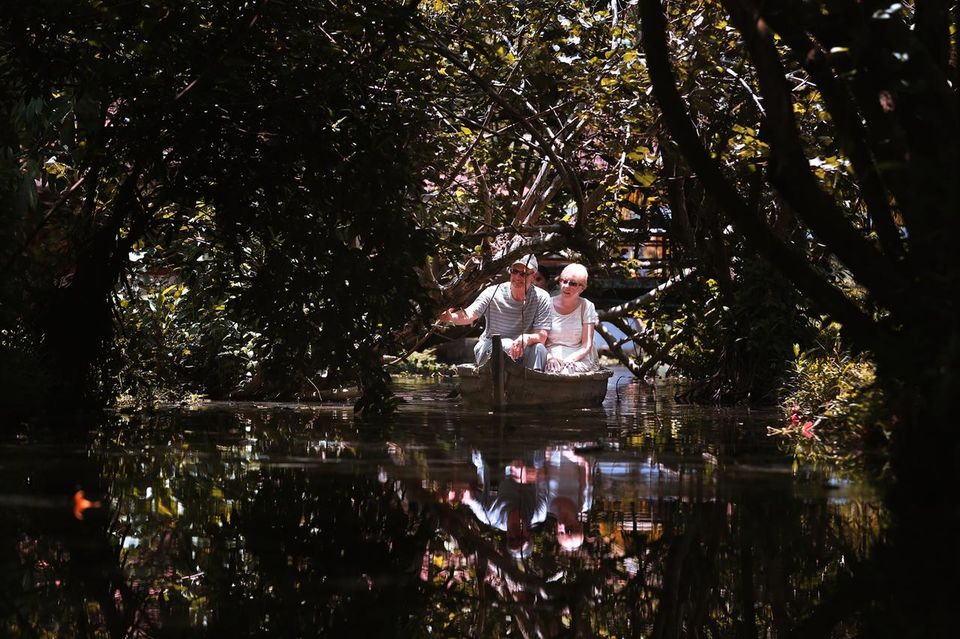 Immerse yourself in the local flavours
There's just so much to do within the property, that you can just not step out at all if you want. If you manage to wake up early morning, you can catch a Kalari match (Kalaripayattu is a martial art that originated in Kerala) right outside your villa. Similarly, evenings at Coconut Lagoon can be enjoyed with other traditional arts such as Kathakali performances by local dancers. You can even learn to play the tabla if you're interested.
Laze around or rejuvenate at the spa
If you wish to spend some time with your loved ones, there is a games room, a TV room and a children's playground at disposal. The Butterfly Garden is perfect for a morning stroll. You may even opt for the Ayurveda Spa treatment.
Shop for souvenirs at the Old Curiosity Shop
If you need to pick up souvenirs for someone back home or for yourself, the Old Curiosity Shop is just a short walk away from the reception. It's a cute tiny wood-frame structure where you can buy handicrafts, dresses, jewellery and other assorted items. Their natural soaps and incense sticks are recommended.
Visit a bird sanctuary or take a cruise
Guests usually step out of the property to visit the Kumarakom Bird Sanctuary for which transport can be arranged by the hotel's help desk. If interested, you may also enquire about the hour-long sunset cruise for an experience of the watery universe accompanied by a mellifluous flute playing in the background. It is so calm that you an actually hear your blood pumping around your head.
Getting there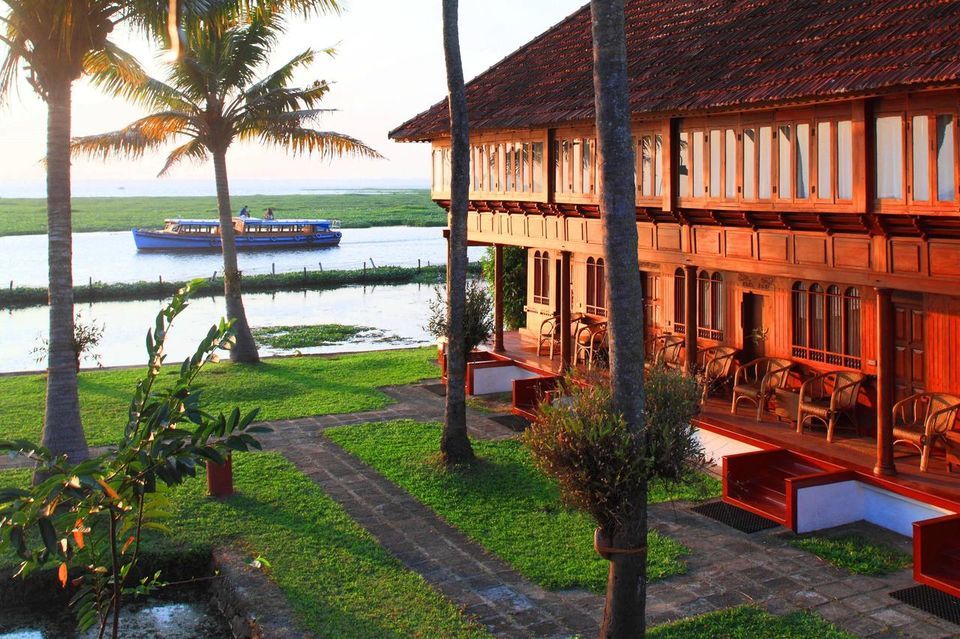 By air: Cochin International Airport in Cochin is the nearest at 75km away. The airport receives flights from almost all the major as well as minor airports across India. You could hire a private taxi from the airport till the property.
By road: Kumarakom is well connected to all major cities around it with an effective road network. The Kerala state government runs buses between all its prime cities. A large variety of public transport options are available which can be used by travellers to reach Kumarakom in a hassle-free manner. Kumarakom is well connected to prime destinations such as Munnar, Alleppey, Thekkady and Kochi. On reaching the bus station, one can hire a taxi to reach the interiors of Kumarakom.
By train: The nearest railway station is in Kottayam, which is connected by trains from down south and west. The station is hardly 16km away from the property.
Best time to go
Kerala always has something new to explore so it is a wonderful state which can be explored all year round. But the best time to visit the state would be the monsoon season between June and August for Ayurveda treatments.
Have you been to Coconut Lagoon? Want to tell us about your epic Kerala vacation too? Share your story with Tripoto's 25-million travellers right away! Travel is a religion here.