I visited Varkala, few weeks back and I must say it was a nice and relaxing experience for me. This place is a very good option to enjoy sun, sand, sea and good food. The sunset view here is very different as compared to other sea side sunsets. The sun looks like a big giant red ball while it submissively disappears in the anatomy of sea. Sun glittering on the body of sea gives an eye-soothing panorama.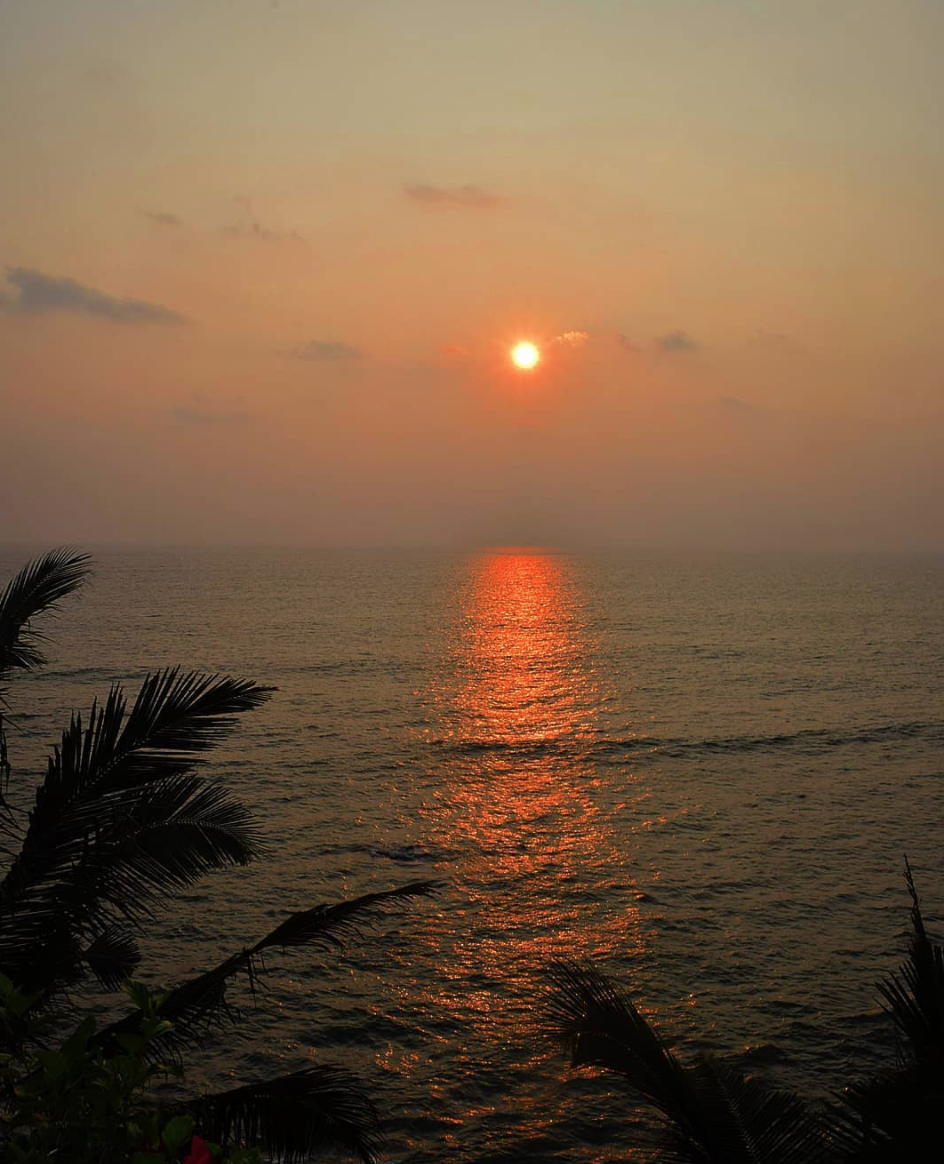 About Varkala

Varkala is a coastal town located in southern part of southern most state of India, Kerala. You can enjoy the breeze and the roar of the sea without getting your feet dirty in the sand from the cliff, which gives a very beautiful view of Varkala beach from the top. Beaches here are clean and quite. This place has hippie vibes and attracts lots of backpackers. You will find mostly young crowd here, and a lot of foreigners. Varkala is also famous for yoga and Ayurveda. One can easily find all level and variety of yoga practices and classes here. Varkala cliff is a delight for people who love to walk. It is a stretched out pathway, with a lot of cafes and colourful stalls of souvenir and clothes on one side and the vast Arabian sea on the other.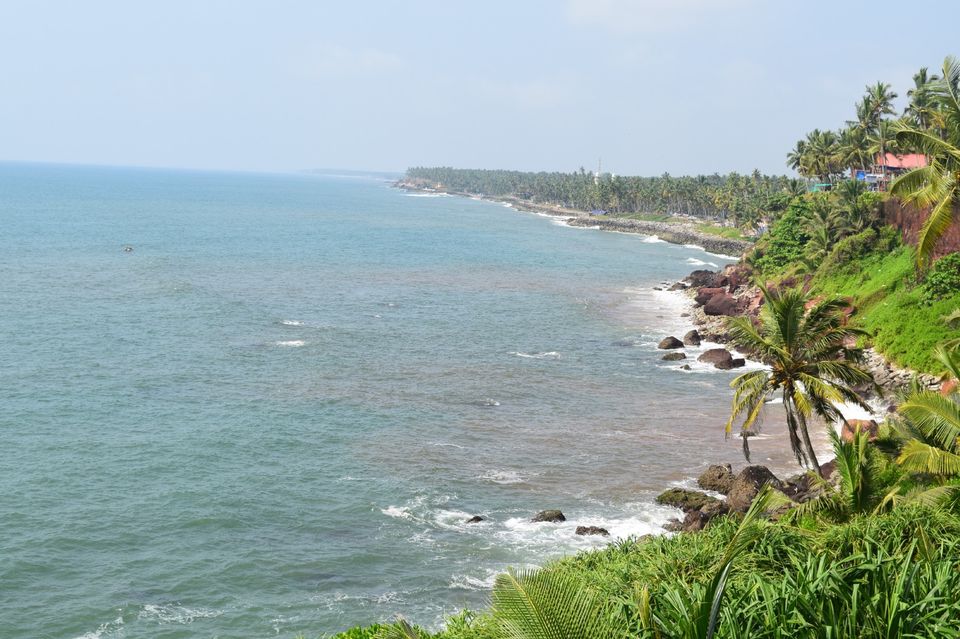 How to reach
Varkala is almost 50Km from Trivandrum airport and 180Km from Cochin airport. You can book flight to any of these two airports and get a taxi to reach Varkala. You can also reach via train to Varkala Sivagiri Railway Station and can take auto from there. I went there by bus which dropped me in Trivandrum city, to reach Varkala from there you can get a taxi or an auto.
Things to do
1. Enjoy unforgettable sunset and sunrise.
2. Surf in the sea.
3. Try paragliding.
4. Attend yoga classes and do yoga sea side.
5. Walk/cycle on Varkala cliff.
6. Shop a lot of stuff, and don't forget to bargain.
7. Have tasty food on the cafes, enjoy organic tea.
8. Try fresh sea food.
9. Sit by the sea and chill.
Places to stay/eat
Accommodation and food is cheap here and hence it won't be heavy on your pocket if you plan for Varkala. There are a lot of sea view resorts on the cliff, Krishnatheeram Ayur Holy Beach Resort or Black Beach Resort can be a good choice. About places to eat there are really good options out there. I will mention the must try ones here :
Coffee Temple - offers a variety of organic teas, hot and cold coffees, smoothies, breakfasts, salads, pizzas, sandwiches, Mexican, Chinese food. It is a very calm place, you can spend hours here gazing the sea.
Darjeeling Café - who wouldn't love food with good music. This place has a lovely chilled out vibe and staff here are friendly. Serves all the Indian, Chinese and quick bites like sandwiches also. Virgin mojito is a must try here. It was quite liberating.
Abba - Great restaurant with a a lot of choices for desserts. People who has sweet tooth will love this place. Also view of sunset is amazing from here.
Cafe Del Mar - This is the best cafe according to the food they serve, the variety they provide and the ambience, also the service is really quick. It is spacious and clean.
Tibetan Kitchen - This can be a good choice if you are a fan of Dumplings and Thukpa. It is also famous for fresh sea food. Restaurant being on 1st floor, provides a very good view of sea with amazing food.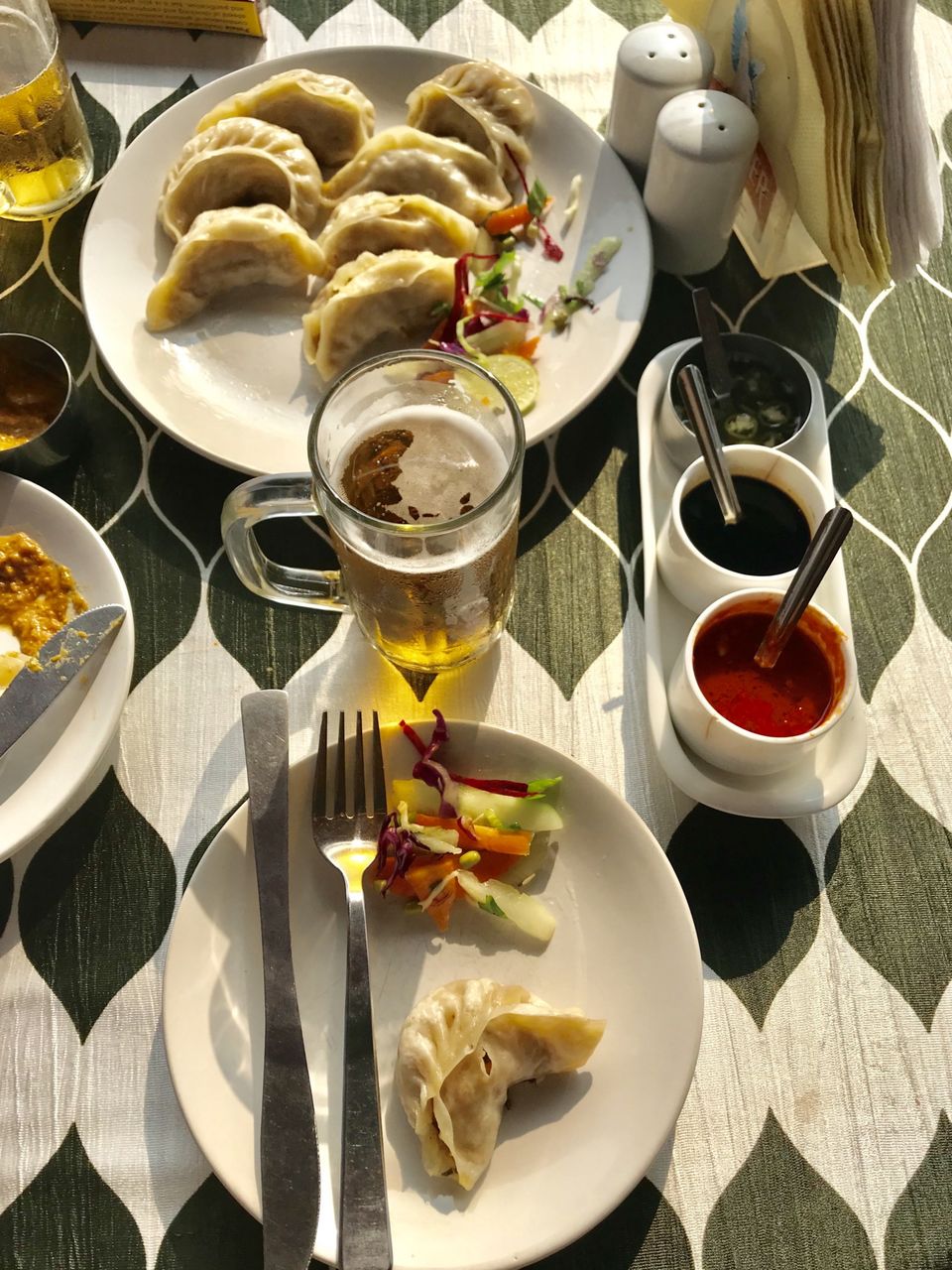 Apart from these places, there are some cafes like Sunset Bar, Rock Cafe which setup DJ and plays rave music during night time, you can set your foot loose there and enjoy the moment.