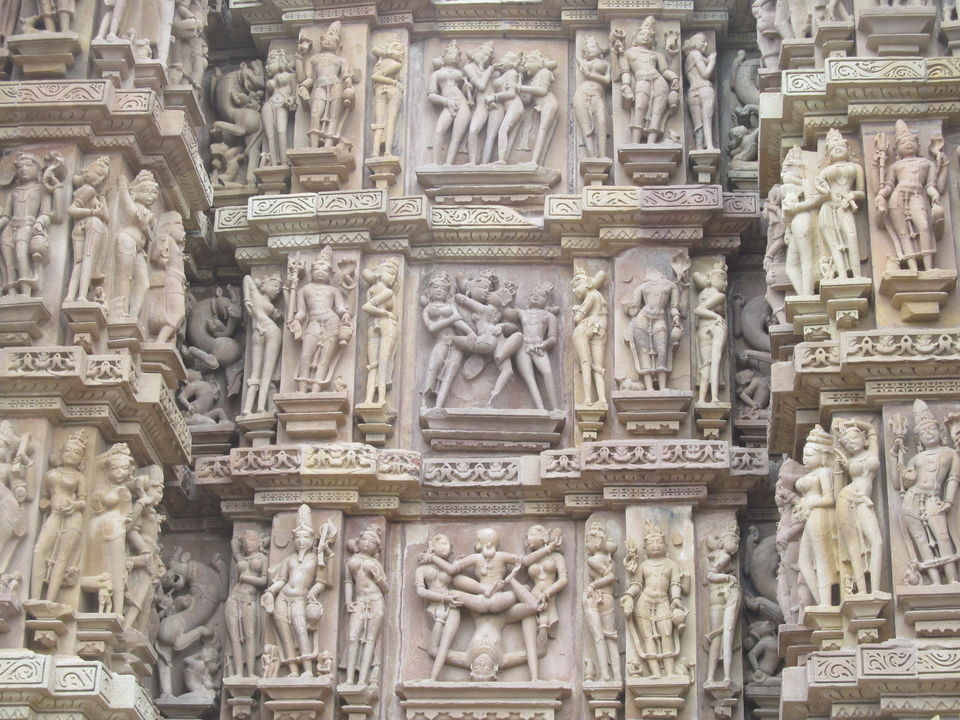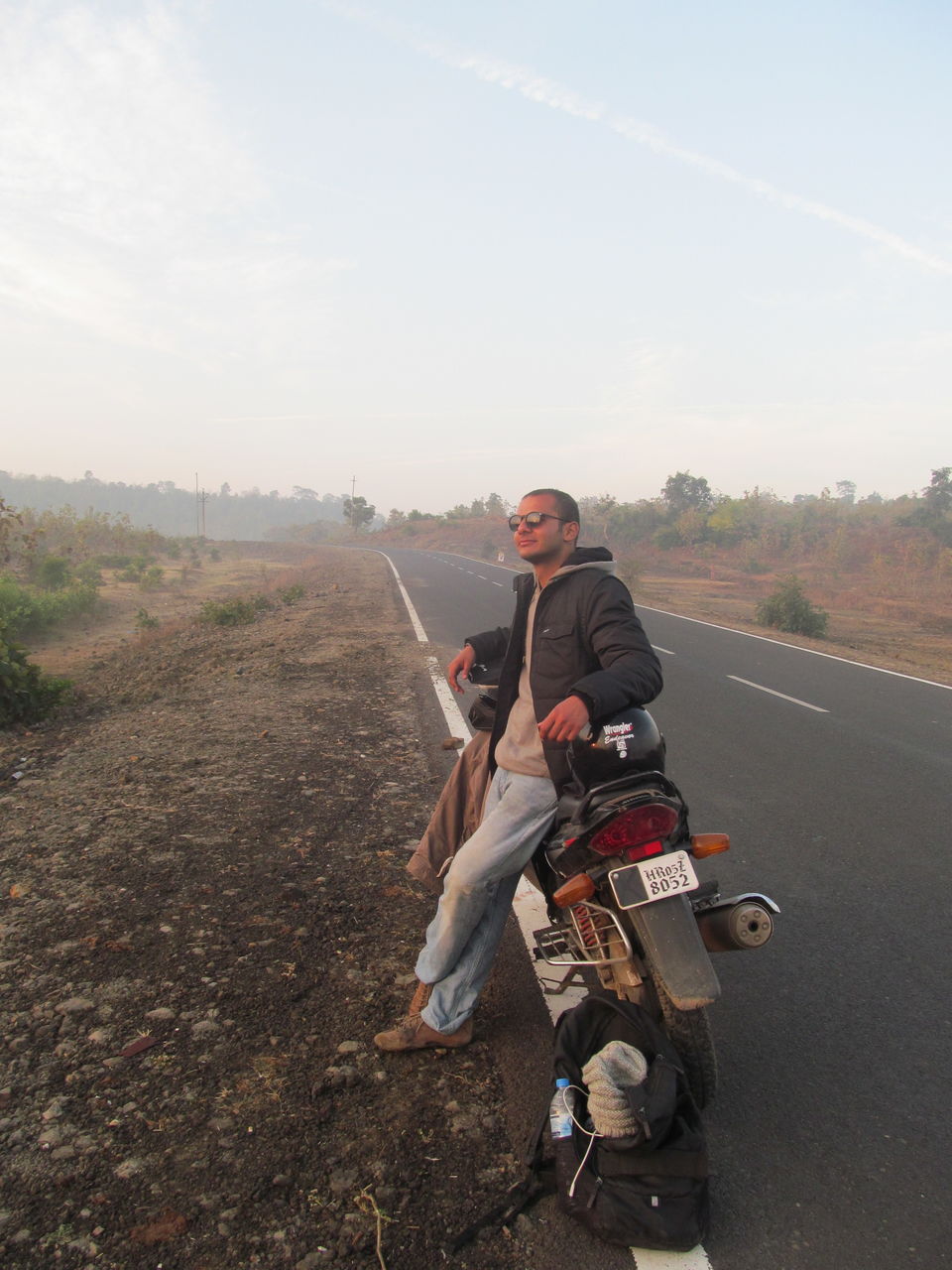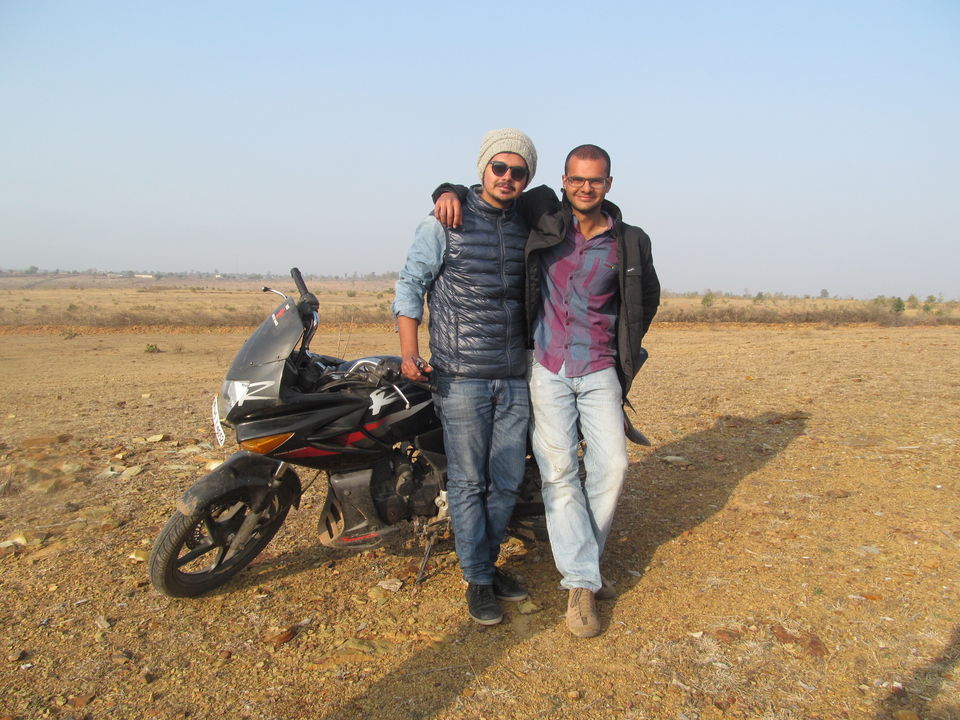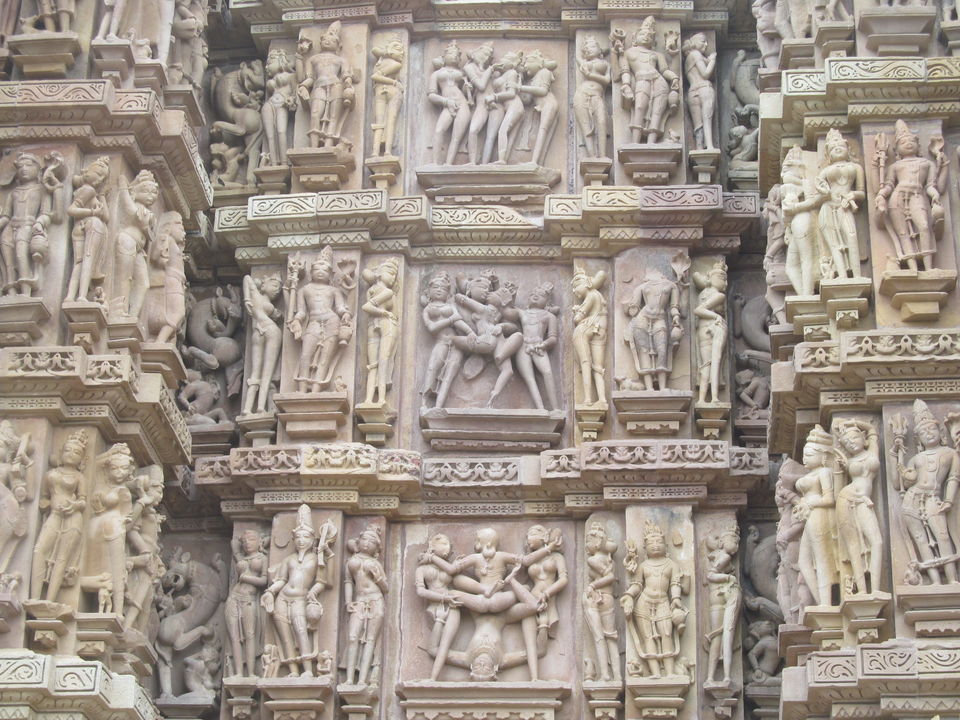 (Only look at the centremost column…Lol)
No one will do this stunt in their right mind. 500 kms drive on bike on a FREEZING winter night.
It still gives me goosebumps.
I was gearing up for the gym, when my friend popped the idea of a trip. We barely took 10 minutes to decide the destination (Erotic sculptures made our work easy), donned several layers of warm clothes and left for Khajuraho, as my friend said "we will have something to brag to our kids."
On the way we sneakily slept like dogs on the benches of the food court of a mall, drove? at 10km/hr when the DENSE fog made us blind, my frozen lips couldn't utter a word, our sorry buttocks made us cry out loud in pain in the memorable 12-hour journey to Khajuraho.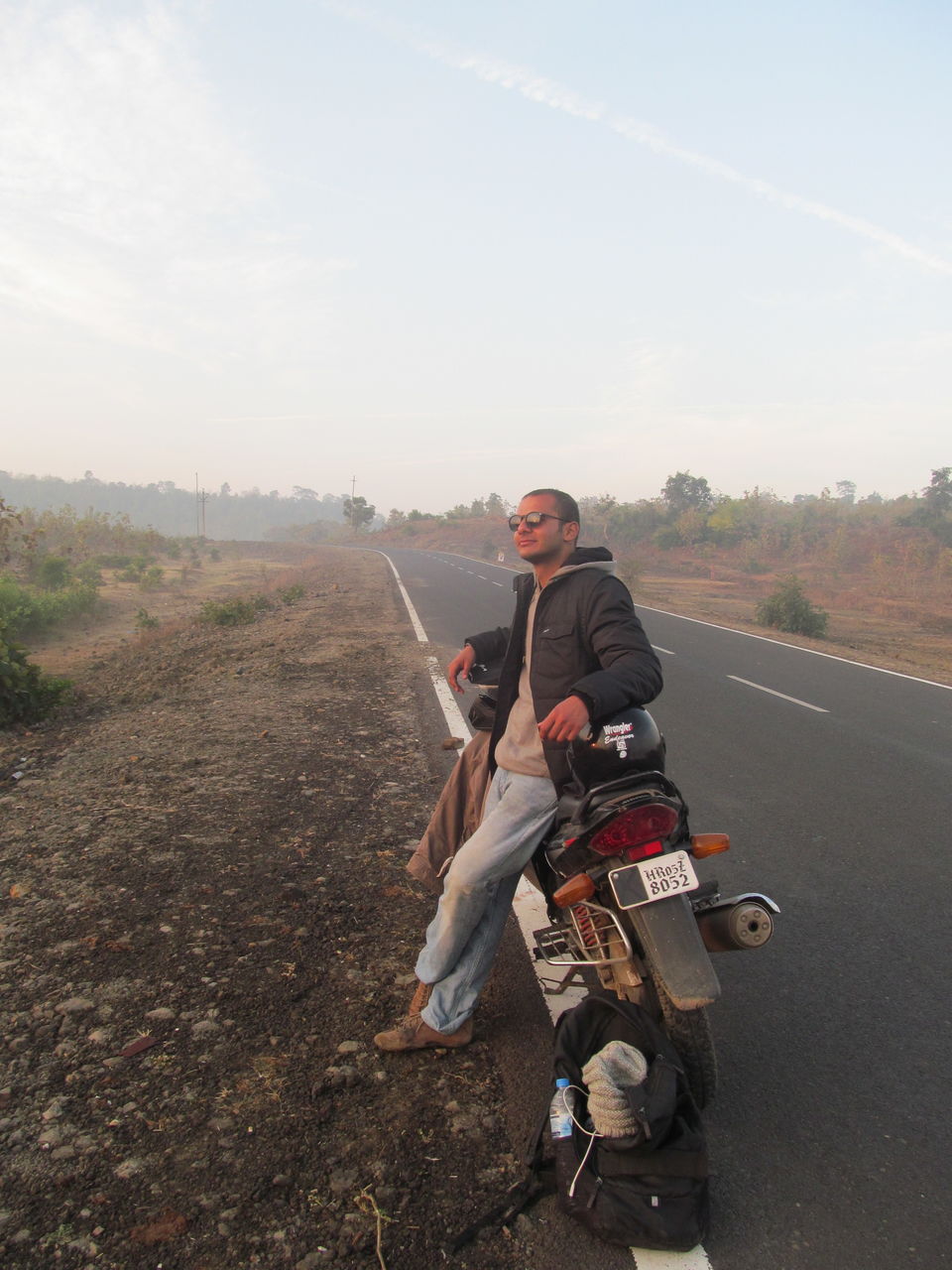 Later same day we saw the light and sound show depicting the history of temples. I was tired and sleep deprived. I slept in the show.
Next day we woke up early to see the famous temples.
It is difficult to summon the exact words to describe the beauty of the temples. I was speechless when I saw them first.
We saw temples consecrated to different Gods, each with series of different intricate yet explicit sculptures. It was a fantastic new experience for me, I haven't been to any such place before.
After spotting the magnificent temples, we shopped. Bought two Kama Sutra, erotic playing cards, erotic key rings, miniature temples- all that our tight pockets could afford.
We both left satisfied in the early afternoon for home. It again took us 12 hours.
For some unknown reasons I always find driving back easy. It rained a bit on the way. We were looking for other freaks on the two-wheeler on a freezing night. Didn't spot any.
Three things happened to me after this trip-
1. I got the CRAZIEST of sexual fantasies.
2. I fell in love with bike trips.
3. I lost respect for distances.
500kms?
Bas?
Hop on. I will drive.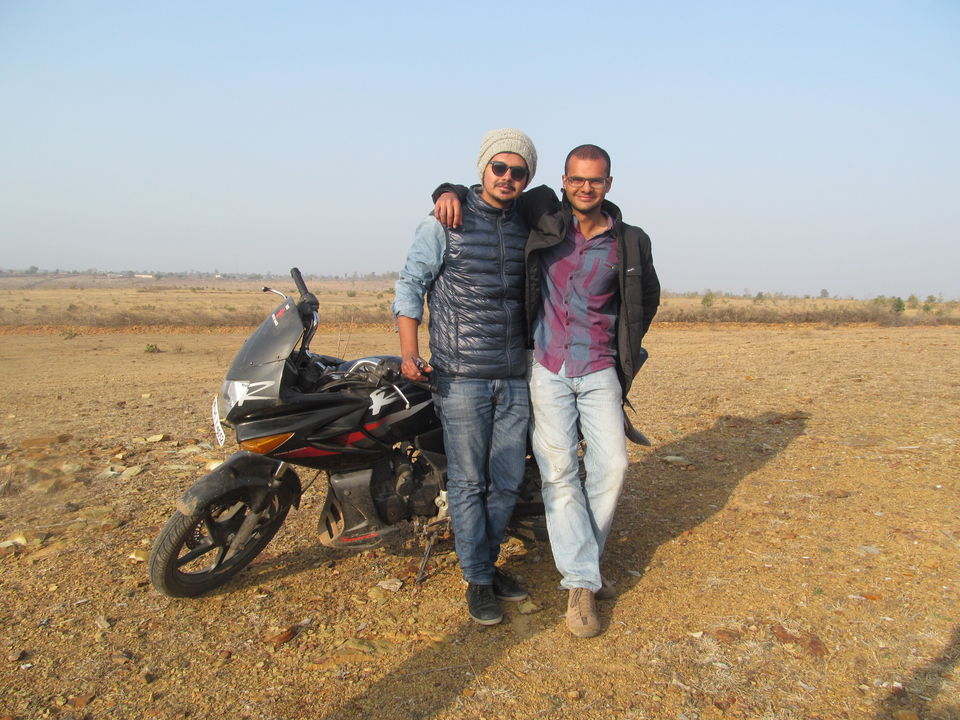 The Khajuraho Group of Monuments is a group of Hindu and Jain temples in Madhya Pradesh, India.
Frequent Searches Leading To This Page:-
khajuraho madhya pradesh temple, khajuraho madhya pradesh india, khajuraho sculptures in madhya pradesh, khajuraho in madhya pradesh, khajuraho temple madhya pradesh