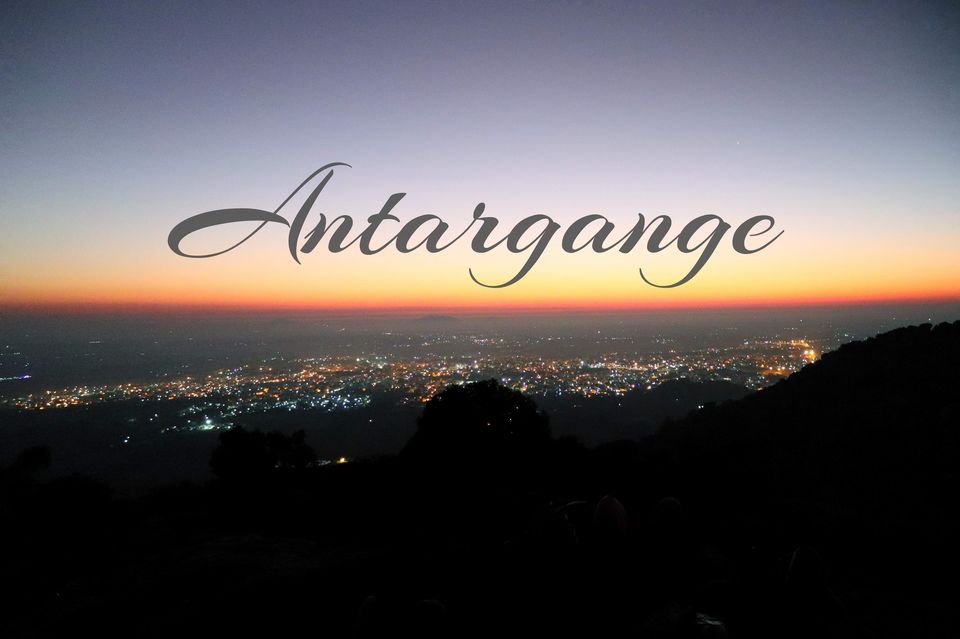 Week was coming to an end but the thrust kept rising with dawn!
With another thought of trekking to quench our thirst of adventure, we planned for another Night Trek - Antargange - Sunrise Trek and Cave Exploration, Kolar. Anthargange is actually surrounded by boulders and located around 65KM from Bangalore at an altitude of 1712m above sea level near Kolar city.
"No matter how much you are willing to take risks, you must not venture alone in the unknown land". With good amount of research we came across the stories of being robbed so we decided to watch our steps while invade at night. We (Sharad, Divya & Vivek) started from Bengaluru at 0030 hours. City lights come to an end with curvy roads of Kolar taking you to the trek point. We reached trekking point by 0330 hours and here the climb begun with staircase that chaperones to a temple. Be watchful of animals at night, heard of monkeys but dint saw any that night.
The trek seemed to be an easy one (around 3km trek) but the journey beings with finding our path through broken rocks and bushes. You will find multiple trails which may confuse you. We followed our instinct in figure out the right path to the top. It took much less time to develop my instinct - thanks to my direction sense.
We reached to caves in no time and started exploring the caves. The entry in the cave was very narrow and very soon we found ourselves crawling down in narrow gaps finding the path. We found a trekking group through caves, we helped then crossed the caves together. This was not that amazing but the experience of making your way through that formation and crawling down in narrow caves at times because of the cave's formation through huge boulders is a tale worth sharing.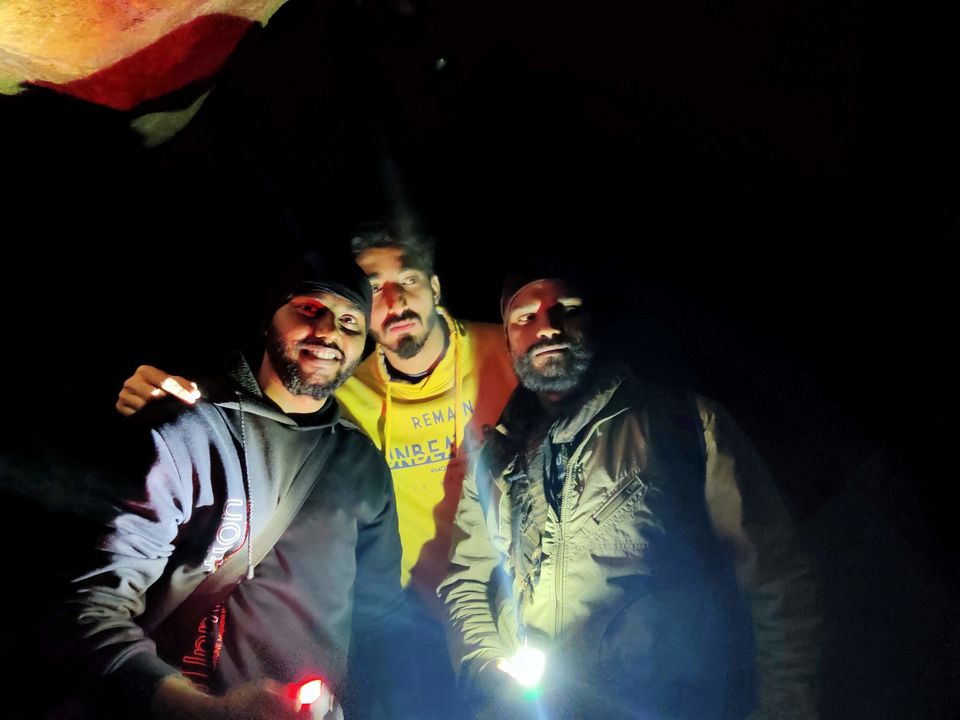 Soon we were on the other side of the cave continuing the rest of the trek to reach the top.

There we are! Unwind our thoughts while waiting for the rise from the top. The effort pays off when you settle at the top of horizon witnessing city lights fading with dawn and holding the cup of tea. Thanks to Divya who carried hot bottle of tea. Kolar, looks beautiful from heights of Antargange and we captured some of the moments.
It was not over yet; That was a special morning, 26th January and we had to celebrate the Republic Day by hoisting Tricolour - My India My Pride. Groups over there joined us with Tiranga. With the sun getting higher and higher, we started making our way back to the base.

The adrenalin rush was pumping through our veins embarking a journey which means victory of the inner self.