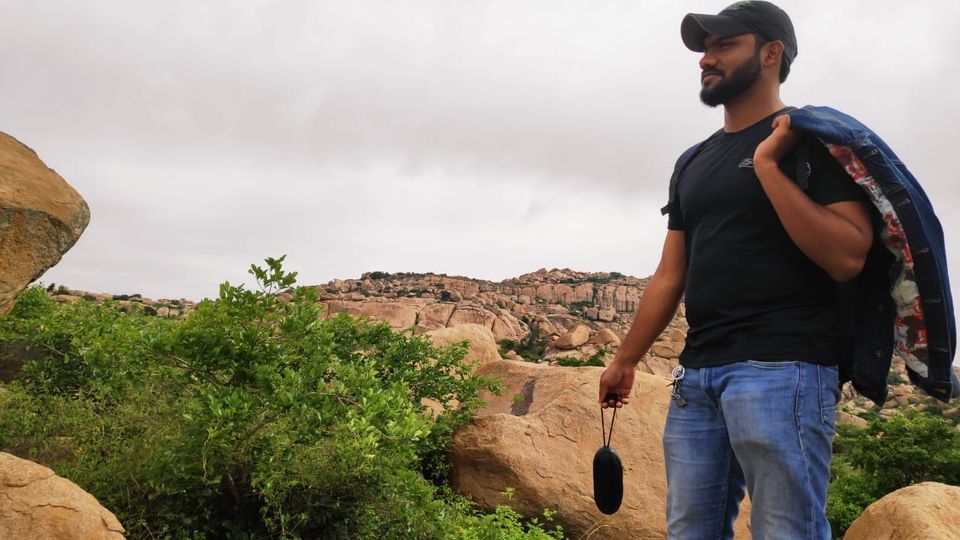 Hello guys,
Now I have another weekend plan for Bangalorean's.
Antargange - Ganges of deep.
This place is approx 70 km from Bangalore,
Anthargange is beautiful rocky hill range is situated at about 1226 meters high in Kolar district. It is the calm, pleasant and surprising place.
Antergange is a massive field of volcanic boulders and rocks. These boulders, all heaped one on another create a whole network of cave-like formations and tunnels that make this a great place for cave exploration.
A long staircase leads to a temple with a pond. An hour of climbing uphill leads to the approach route into the caves. The entire route twists through a dark maze of rocks, between the cracks, and enters hole that sometimes will allow just one person to crawl through, all of which make for an exhilarating experience(dont forget to carry torch). I higly recommended to hire a guide, actually these guides are local people, you will get it when you reach the cave. They cost according to people in your group, we had given 150-INR for 4 people. Once you exit from caves, a short trek, but its not a normal trek actually you have climb the big mountain rocks, its moderate level of trekking. This will leads to a viewpoint where you can rest and wait to catch the sun rising to light up the entire landscape....