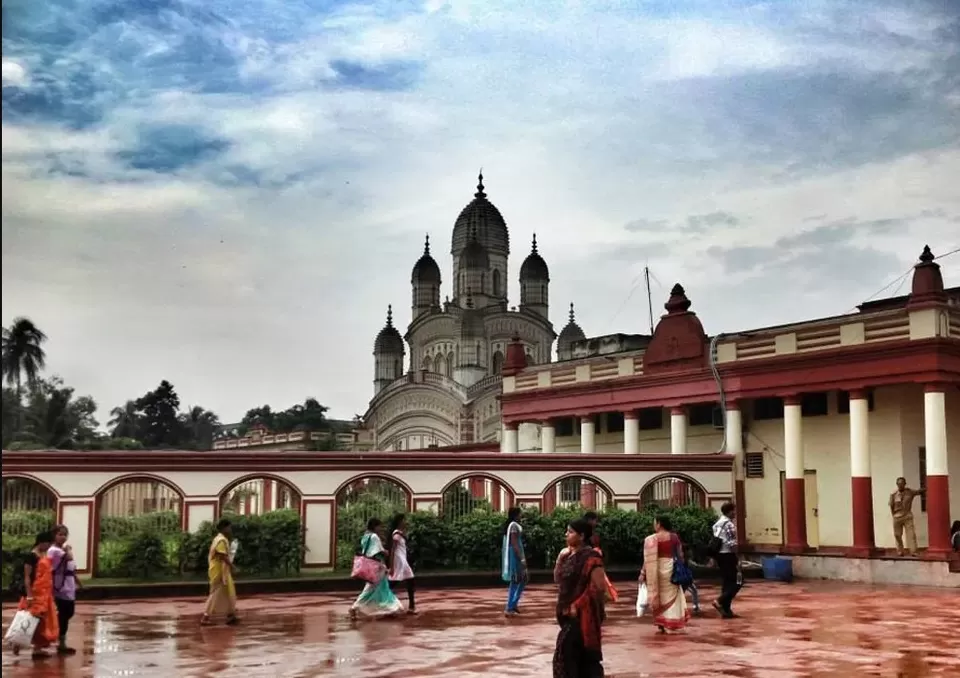 I was born and brought up in Delhi and over a decade ago I, for the first time had heard about this majestic holy place in Kolkata and always wished there will be a day when I will get to visit the Dakshineswar Temple. By God's grace, I got married in Kolkata in 2022 and the first place I visited along with my husband in Kolkata was this beautiful temple along the eastern ghats of Hooghly River overlooking the Belur bridge. It was an overwhelming experience for me as we offered our prayers to acknowledge Her kindness and our expression of gratitude for Her blessing us with a healthy, happy and prosperous life.
Dakshinewar Temple, a world-famous place of pilgrimage in Kolkata, was built by Rani Rashmoni in the 19th century between 1847 and 1855 on the eastern banks of the Hoogly river.
Sri Ramakrishna Paramahamsa Dev was the head and only priest of this temple from 1856 to 1886. After his death, it was taken over by the West Bengal Government. It attracts thousands of worshipers around the year.
The name of the idol of Kali worshiped in the temple is Bhavatarini. There are several other temples in the large complex and a ghat (steps leading to the river) on the bank of the Hooghly River. Beside it, you can see the temple of "Radha Gobinda" a famous temple of Lord Krishna and Radha. While wandering around you will even be able to see the twelve temples of Lord Shiva.
If you are a nature and bird lover, you can visit the temple in the early hours to see the beauty of the sun rising from the lap of the great Ganges spreading all over its beautiful pleasant rays on the earth as if spreading all over its kingdom. One can also take a dip in the holy river and carry the water along with themselves.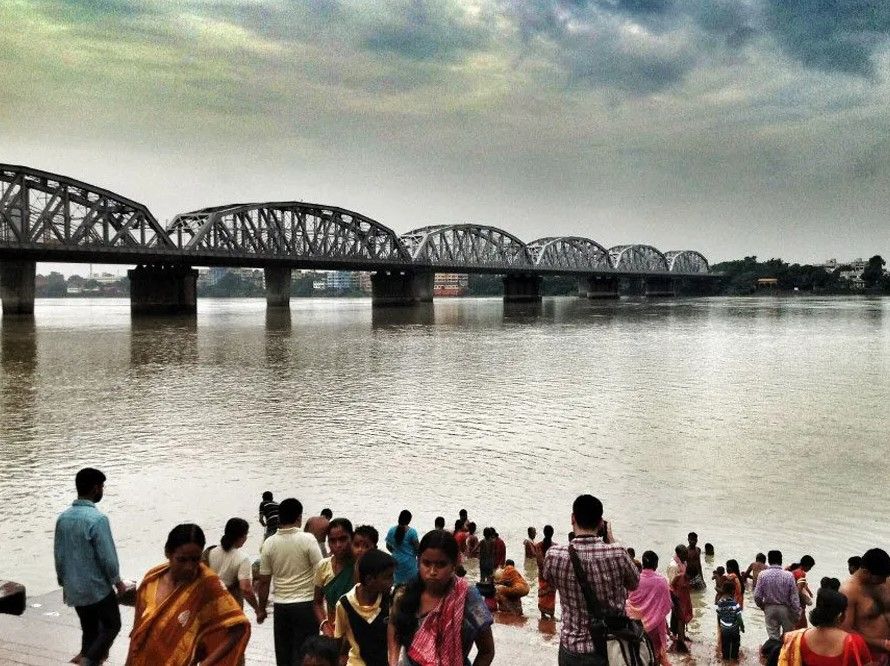 How to reach
· By train - To arrive at Dakshineshwar from Kolkata, board the train that goes to Dankuni from Sealdah. Get down at Dakshineshwar station and the temple is within a walking distance from the station.
· By road - it is connected to Kolkata. One has to travel along Barrackpore Trunk Road. There are also many buses from Kolkata.
· By Metro train- Dakshineswar has a metro station that can be used to reach Dakshineswar from various parts of Kolkata.
The best way to travel is to reach the nearest metro station and take the train towards Dakshineswar. Do make sure that you take the correct metro as it runs alternatively. It is the cheapest, fastest, and most convenient method. Avoid traveling during office hours from 8.30am to 10.00am as metro trains are crowded.
Google map link:
https://www.google.co.in/maps/@22.6550997,88.3582262,231m/data=!3m1!1e3
Timings and Entry Fee
From October to March: 6:00a.m to 12.30p.m and 3:00p.m to 8:30pm.
From April to September: 6 a.m to 12.30 p.m and 3:30 p.m to 9:00 pm.
There is no entry fee for the temple.
Important Points to remember:
Mobiles phones, luggage bags, slippers, shoes, and leather items are prohibited inside the temple. However safe lockers are provided outside with minimal charges. You can find these lockers on the left side 80-100 meters from the Main Entrance.
Photography or videography is not allowed inside the Dakshineswar Temple premises.
Flowers, incense sticks,altaa, sindoor, bindi, chunni, etc are also prohibited. These would be checked and would be taken at the security check counter before entering the main premises. Only Sweets can be allowed.
Nearby places to explore
Belur Math – The headquarters of Ramkrishna Mission, with its beautiful 'math' (Hindu monastery complex) is across the river. One can travel from Dakshineswar to Belur by either boat or road. In Belur, you have a small and beautiful museum of Ramkrishna Dev and Sarada Mani along with Swami Vivekananda. The Evening "Arati" is something you should see in Belur Math.