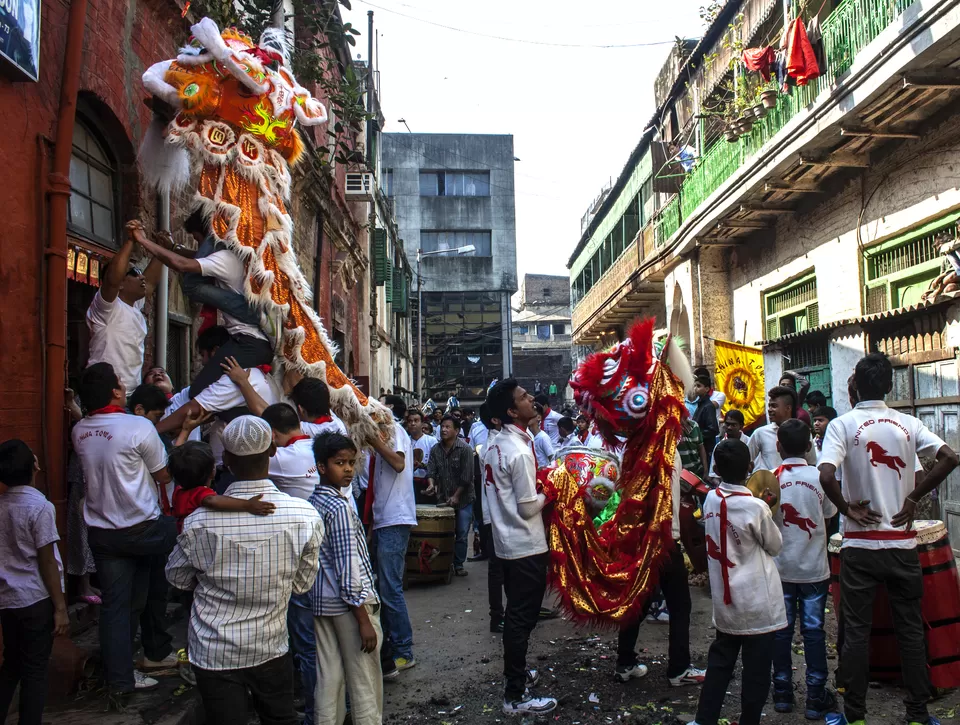 The 2022 World Monuments Fund Watch List (WMF) has been announced and it has brought in a gift bonanza for Kolkata. On 2nd March 2022, WMF declared 25 heritage sites on its radar for preservation. Tiretta Bazaar; Kolkata's old Chinatown in the city's central district, has been included in the prestigious list.
A brief history of the emergence of Tiretta Bazaar
In the mid 18th century, Chinese sailors arrived through the Indo-China trade routes to settle down at the Tiretta Bazaar. A thriving population of 6000 Chinese dwelled in the area, but in the 1980s and 1990s, a large part of the population migrated away reducing the number of Chinese residing in the area to 1250 only.
The Bazaar is said to be named after Edward Tiretta, an Italian immigrant from Venice and a land surveyor who owned the area in the 18th century.
How will inclusion in the watch list aid Chinatown?
WMF will ensure the entire neighbourhood of Tiretta Bazaar is protected and safeguarded.
The New York-bases WMF will collaborate with the local partners of the city to bring in conservation projects, design and implement them to preserve the ancient historical and cultural heritage of the area.
What prompted the need for preservation?
Tiretta Bazaar had been a popular food hub for the locals of Kolkata. Sunday mornings are found to be beaming with activities and people crowding for tasting the Chinese delicacies in the street-side stalls. However, due to the decrease in population, the stalls have significantly reduced in numbers.
Some places are filled with garbage dumps and slums. Hence an immediate conservation program is vital to uplift the cultural and traditional legacy of Tiretta.
Who pioneered the initiative?
Sohinee Pyne, a conservation architect from the School of Planning and Architecture (SPA) at New Delhi, submitted the nomination of Tiretta Bazaar to be included in the list of WMW. She had applied for inclusion in 2021.
As per Pyne, "What made them choose Tiretta Bazar among the 225 applications is its under-representation and imbalance tourism."
It's now wait and watch for the residents of Chinatown and the entire city of Kolkata. With the inclusion, a substantial transformation is anticipated for Tiretta Bazaar.
Ready to travel for free? Earn credits and redeem them on Tripoto's weekend getaways, hotel stays and vacation packages!
Watch travel stories come to life with Tripoto on Youtube!