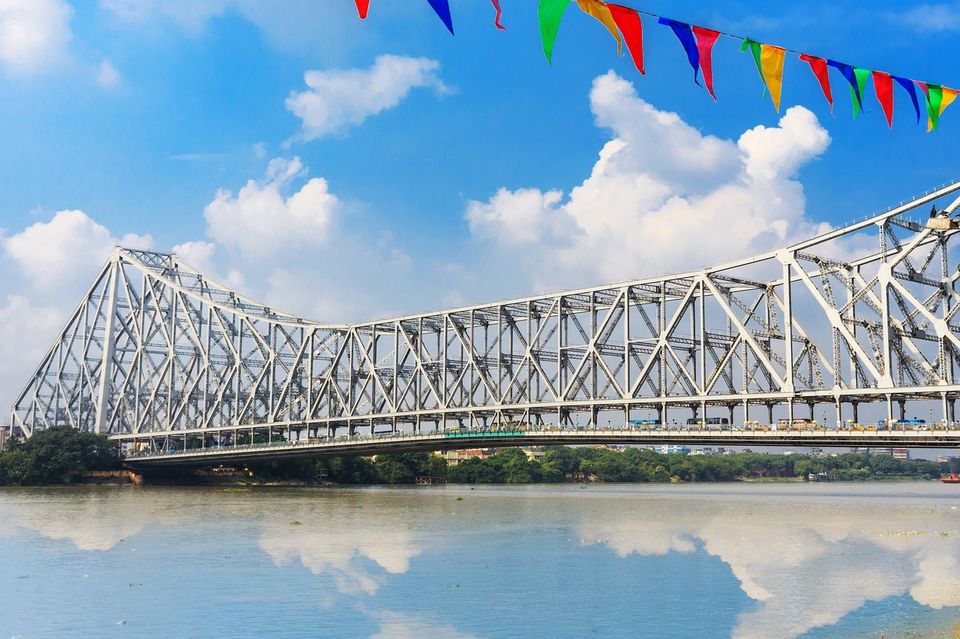 Kolkata, the then capital of India boasts of the beautiful Victoria memorial, India's first Underground Metro & Howrah Bridge. Kolkata is also the home of notable people like Rabindranath Tagore, Satyajit Ray and Saurav Ganguly. Despite its rich culture, the City of Joy had a lukewarm economic development when compared to the fellow metropolitan cities. So, I'm going to share you the 3 things to do in Kolkata if you are in Kolkata for 1 day to make your trip fun and memorable.
How to reach Kolkata and places to stay
From New Delhi - 1 day (Rajdhani express will take less than a day to reach Kolkata)
From Mumbai - 1 ½ day
From Chennai - 1 day
From Bangalore - 1 day
From Hyderabad - 1 day
However, Return Flight fares costs around Rs 6,000 to 8,000 when booked one month in advance.
Nearest Gateways from Kolkata
Jamshedpur ( 3 hours from Kolkata)
Sundarbans (1.5 hours from Kolkata )
Try Puri Bhajji, Batata Puri, Chapati Roll and Rasagulla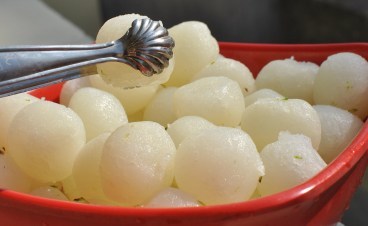 These are the famous dishes of Kolkata, but try in little amount since consuming too much can be unhealthy. Don't forget to try Rasagulla( Residents call it Rosagulla) which is available on almost every nook and corner of Kolkata. My favourite among the 4 was Batata Puri, which was made with Namkeen sprinkled over the Sev Puri with a touch of red tamarind sauce. The above-mentioned foods can cost as cheap as Rs 30 per plate to fill your stomach! But remember! Consume with limited quantity
Visit these famous tourist spots: Indian Museum, The Victoria Memorial and St Paul's Cathedral.
Kolkata is also a home of magnificent buildings built under British supervision. The Indian Museum, Victoria Memorial, St.Paul's Cathedral, Kolkata High Court are the fine examples of British's initiative towards developing their capital city.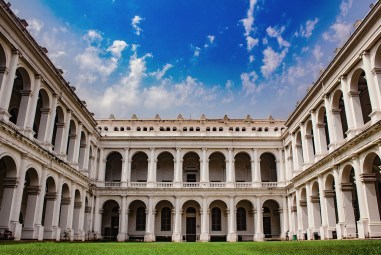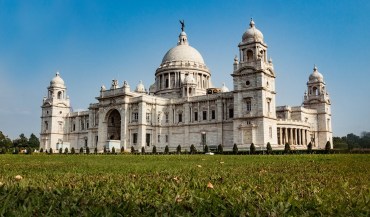 These architectures will not only give you a glimpse of British rule in India but also serves as an ideal Photography destination for passionate photographers. Don't forget to learn the basics of photography before visiting Kolkata and take better photos of these buildings.
If you are a cricket fan, do visit the Eden Gardens, the "Mecca of Indian Cricket".
Famous tourist spots to visit Kolkata
Indian Museum - India's Largest Museum
St.Paul's Cathedral - First Cathedral to be built outside the territory of the British Empire
Victoria Memorial: Built under the memory of Queen Victoria, The longest-serving British ruler.
Eden Gardens: The Mecca of Indian Cricket.
Offbeat tourist spots of Kolkata (which I haven't visited but it is worth visiting)
Tiretta Bazaar - India's only Chinatown. Patauli Lake - Bangkok's answer to the floating market.
Belur Math - Headquarters of Sri Ramakrishna Mission
Explore the above tourist spots on public transport.
Kolkata not only has some good public transport system, but their beautiful and nostalgic vehicles will make you drop the idea of exploring the city by tourist vehicles. Kolkata Tram, Underground Metro, Ferries and Blue Minibuses are enough to fill your mind with nostalgia. Do hop into the ferry at Hoogly River to witness the magnificent Howrah Bridge.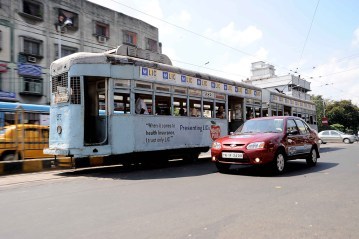 However, avoid using the Yellow ambassador Taxis as they charge exorbitant prices for short distances.
Hope you are inspired to pack your bags to Kolkata! ????
Is there anything you would like to add? Do share it in the comments
???? All images are taken from free photo websites to give you the best photos for the relevant title
Subscribe to my Blog post for interesting travel articles : Cityravel