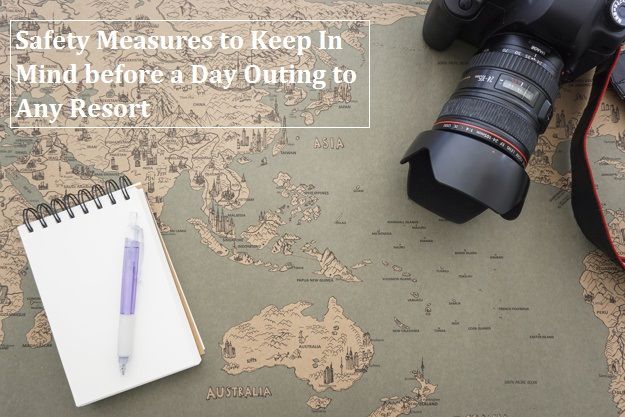 The economy is unlocking. Public offices and commercial establishments, malls and restaurants, hotels and resorts have resumed operations once more with new set of rules for social distancing. The world is slowly getting back on its feet again. Staying home for more than three months, people are eager to step outside of their home after so long.
While long-distance travel may not be possible in the current situation, many people are looking at resorts in Kolkata for picnic outing of a day. After being locked within the four walls of their home, people now want to spend some time amidst open nature.
With the roads now open, you can just go for a long drive and reach your favourite resort within a couple of hours.There are plenty of resorts in Kolkata for picnic.
Wherever you choose to go, make sure they are following all the health and hygiene measures.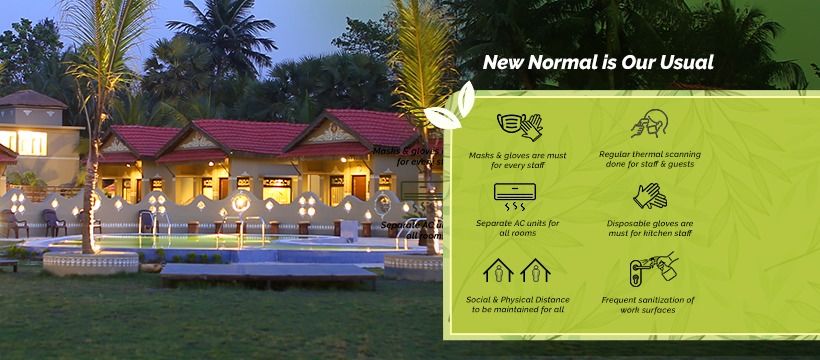 Cleanliness
Premises must be cleaned twice a day with disinfectant cleaner. Hand sanitizers shall be available in each room and at every point of the resort. All touch points (like door knobs, switches, door handles, safety latches and taps etc.) shall be cleaned at short intervals with a disinfectant spray.
Room Cleaning
Disposable bed sheets and pillowcases must be used in every room. The bathroom should have disposable towels and a sealed packet of toiletries. When the housekeeping staff comes for cleaning process, guests should leave the room and wait outside at the lobby. Protective gear is a must for staff when entering and cleaning a room.
Room Service
Communication for room service should happen via intercom system or mobile phone. This is to ensure that the guests do not need to leave their room. Whenever guests ask for any item via room service, such as water bottle, fresh towel, or medicines, it should be given to guests while maintaining 1 meter distance. Trays must be used to avoid hand contact.
Food Service
The buffet service will be closed down to avoid large gatherings. Disposable cutlery shall be used while delivering food to the guests in their room. After eating, the used cutlery shall be kept in garbage bags outside the room.
But when you are visiting resorts in Kolkata for picnic, the entire responsibly cannot be levied on the staff alone. Guests shall also follow some do's and don'ts.
1. Do not step out of the room unnecessarily. Wear a mask whenever outside the room.
2. Clothes should not be washed inside the room.
3. In case a balcony is shared with another room, please be on the side of your room. Do not interact with the other rooms guests.
4. No visitors should be allowed in the rooms.
5. Doors should be kept closed and any contact with the door knobs should be avoided by staff.
6. Kitchen and washing area entry must be prohibited for guests.
7. Always keep a safe distance of at least 2 m (6 feet) while you are at the property.
8. Wash your hands frequently with the soaps/sanitizers provided.
9. Put all disposable plates/cups/bottles after use in the garbage bag.