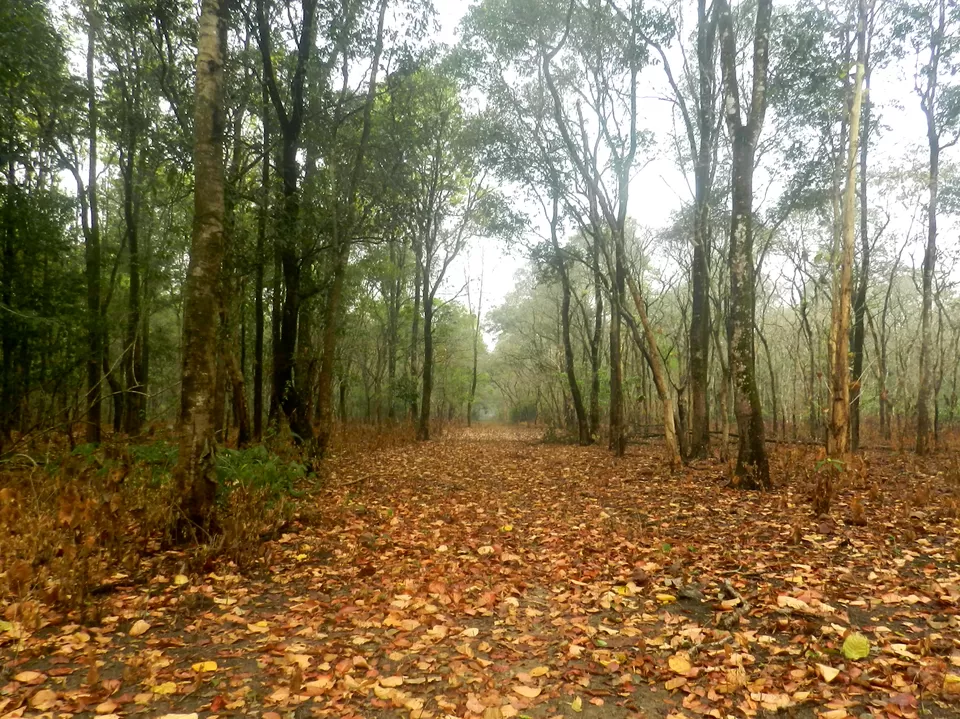 The nightjar which we heard at dusk is now joined by a couple more. I'm not sure if they are talking to each other but seemingly singing in chorus. It's turning out to be an orchestra. Quite a few unknown birds can now be heard. I am just too naïve to fathom if those are alert or mating calls. Probably they are just making noise. The monotonous sound of cricket has now become a part of our lives. The three cell torchlight is surprisingly insufficient and the murmurs of the dry leaves are astonishingly loud. The serpentine track is often bewildering. It ends up its route abruptly and then again, vamps up from nowhere. My digital watch beeps up as it completes a full circle of sixty minutes. That reminds me, only an hour left for the holy Dol Purnima, a Bengali festival of colour in the name of lord Krishna. I look up to the sky and get to see the moon through the dark, demonic cluster of leaves. The moon is almost full and it's beautiful. I have never adored the moon like I do now. I see it for sometimes and realize that I am left behind. I hurriedly walk and catch up with the rest.
28 miles basti is a picturesque small village, having a very few people with fewer huts. It's encircled by the Buxa Forest. The Buxa hill of the southern hilly areas of Bhutan is seen on the north. A pondering local lumpen educated me in the morning, about such a name of the village. It is 28 miles away from the nearest major town, Alipurduar. A mile away lies another amazingly tiny village called 29 miles basti. Life is so easy here. People are drunk at the dawn of the day. No one seems to work fulltime. They are in penury but are strikingly alive. We have been accommodated in one of these huts and are taught hospitality with passage of every second.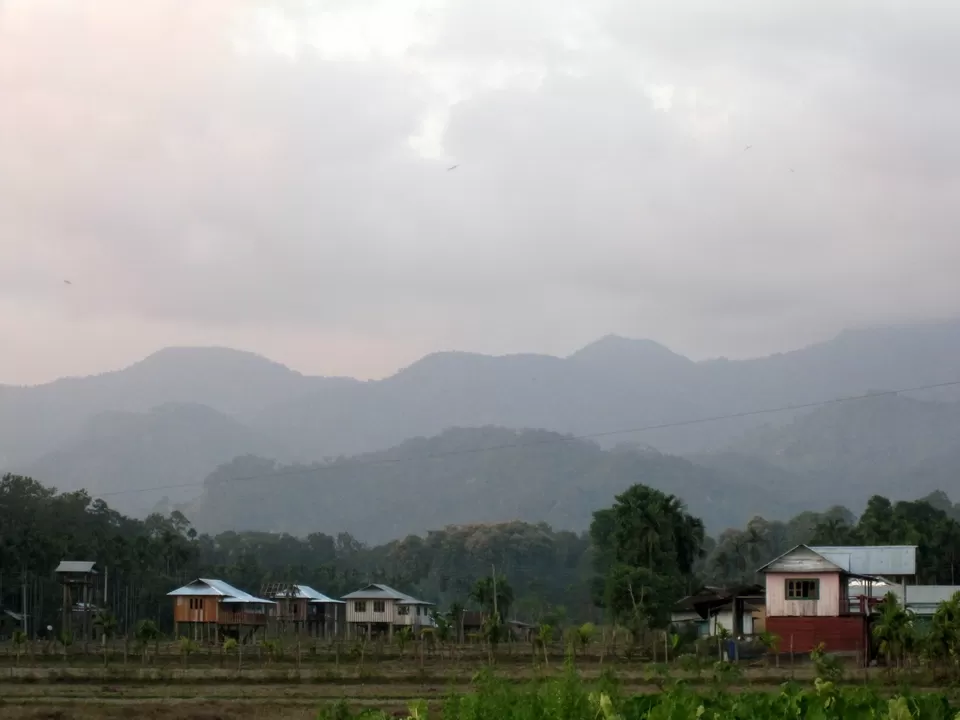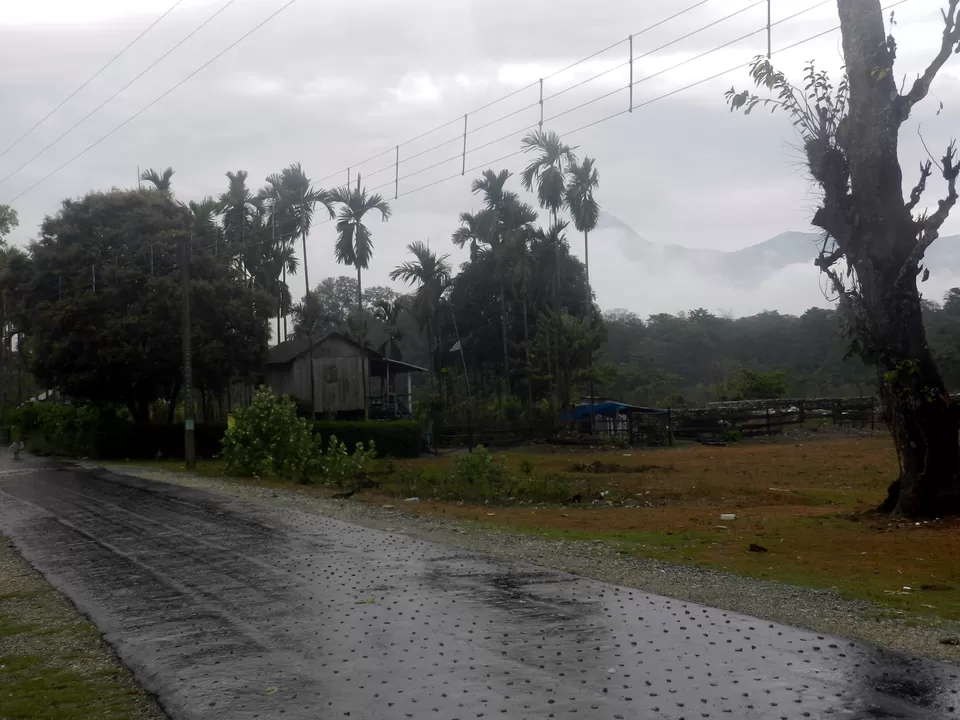 It has been almost twenty minutes we are walking, penetrating the dense forest of Buxa. Ranjit lama is dragging his right foot and slowly leading us inside the forest. It's getting deeper and the animal tracks are disappearing every now and then. He is followed by us four friends and the two dogs which willingly took part in our expedition despite having kicked by Lama earlier. Lama, an ex-poacher, came across one of us by accident. He was drunk to his neck and could hardly stand for a minute. But he became our friend in no time and was excited to take us to the forest in the dark.
Buxa Tiger Reserve was established in 1983 and eventually became a national park covering 760kms of dense forest. It is home to the hundreds of species of trees, shrubs, herbs and orchids. Nearly three hundred species of birds live in harmony with Indian tiger, Asian elephant, Leopard, Indian Civet, Leopard cat, Wild dogs, Gaur, Chital, Sambar, Barking deer, Hog deer, Wild Buffalo and the list goes on. Chinese Pangolin, Regal python, Clouded Leopard are endemic to the region. Python, King cobra, Indian cobra, Krait, Vipers etc coupled with amphibians like Indian toad, Bull frog, Skipper continue to survive in this forest.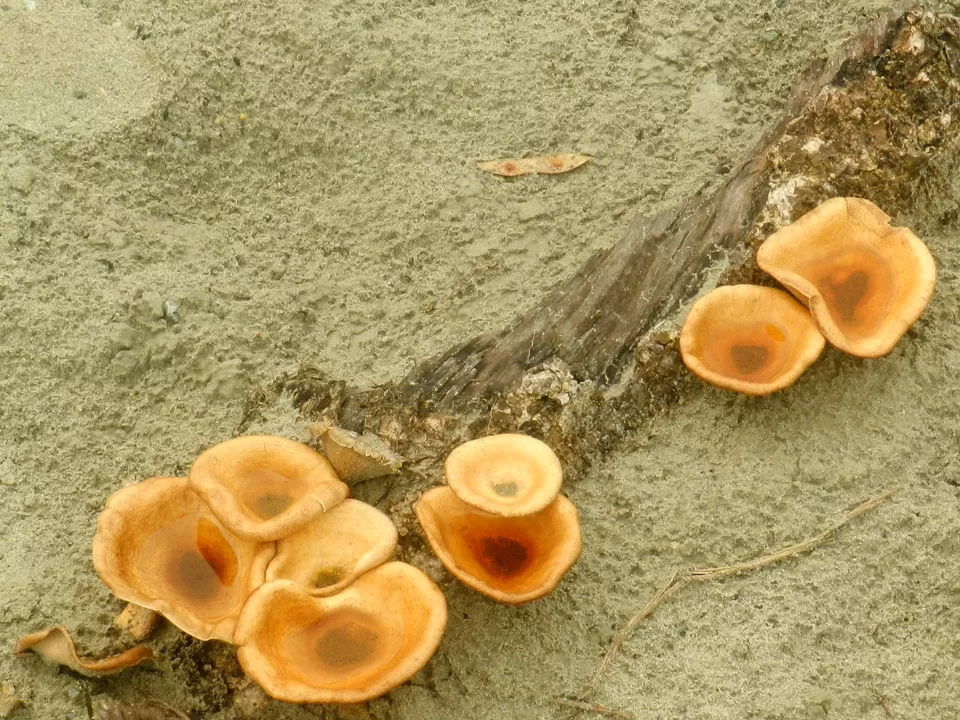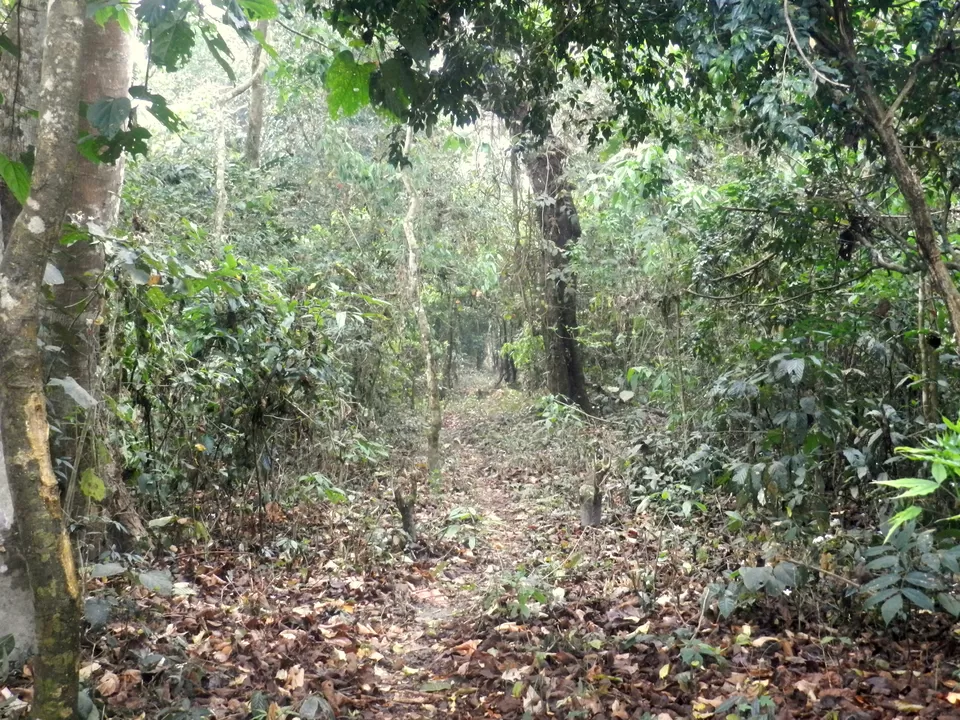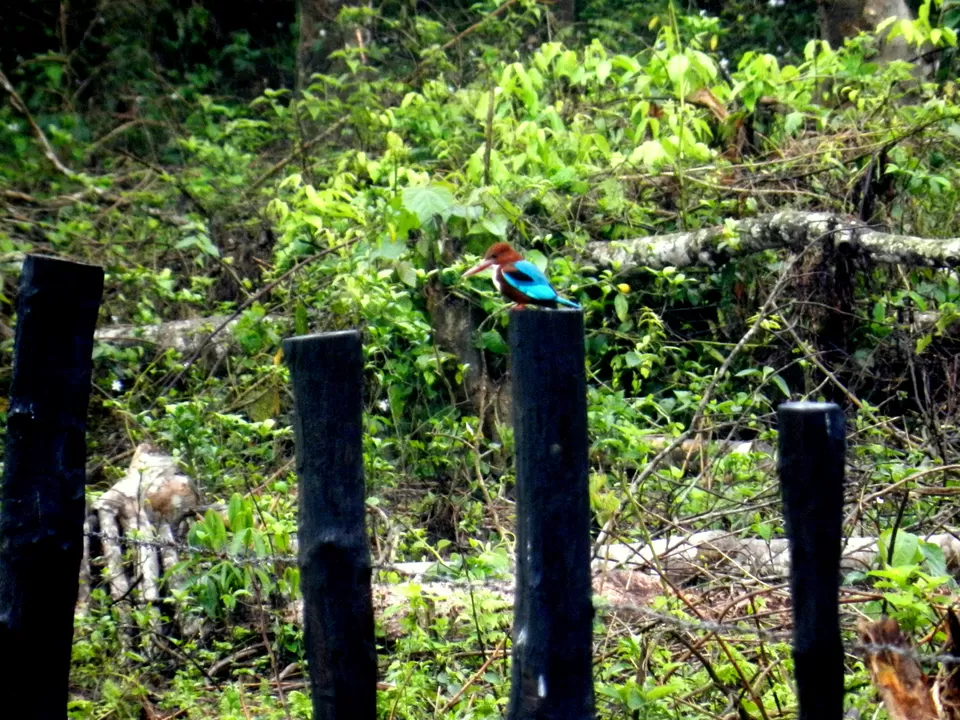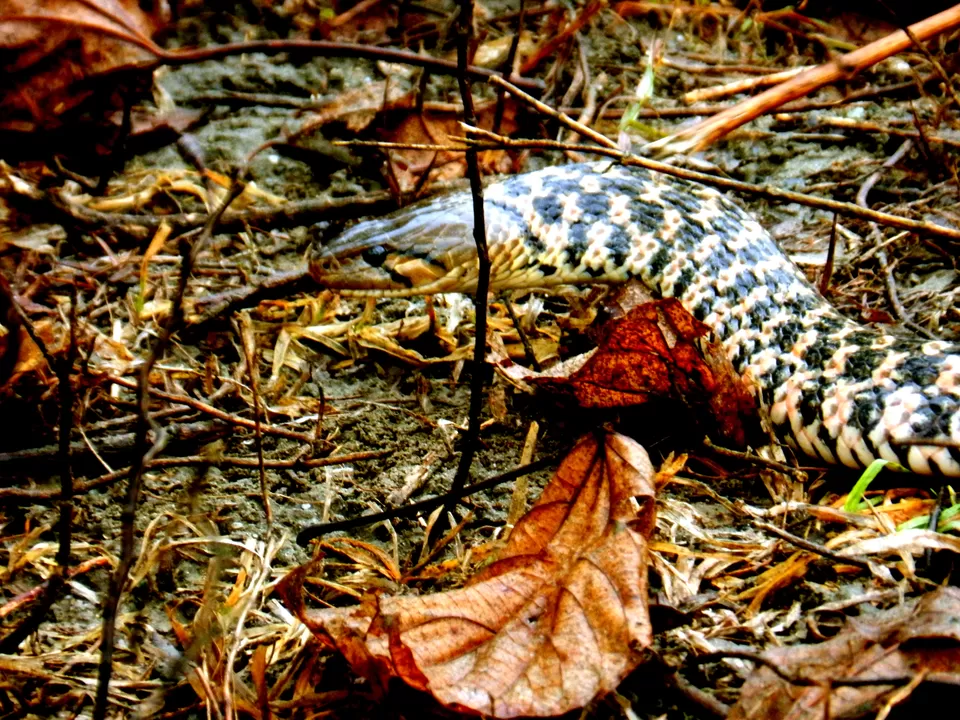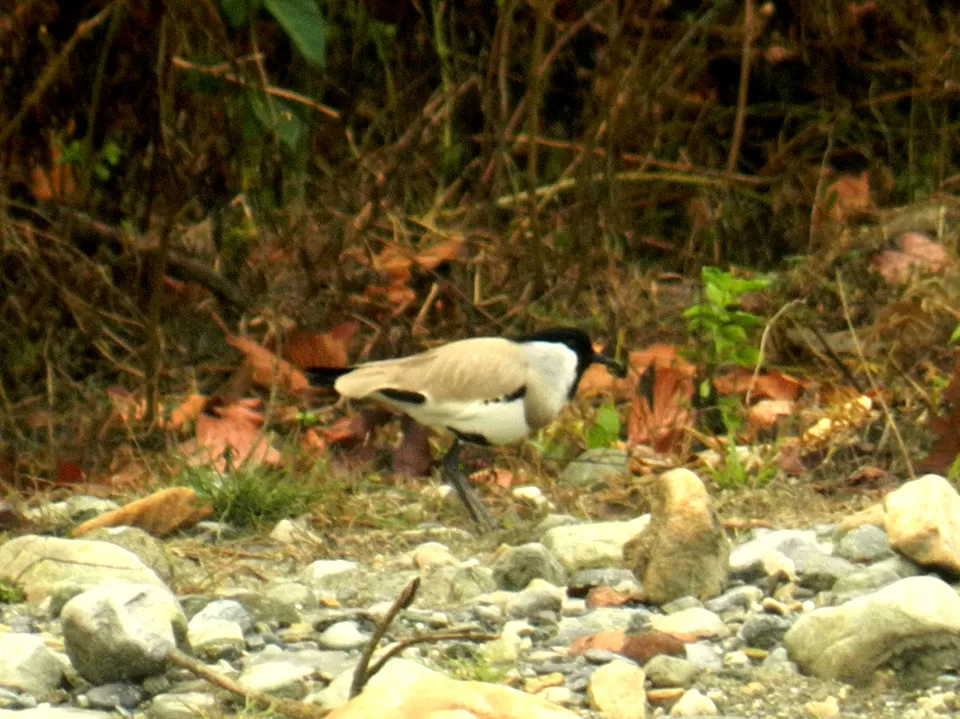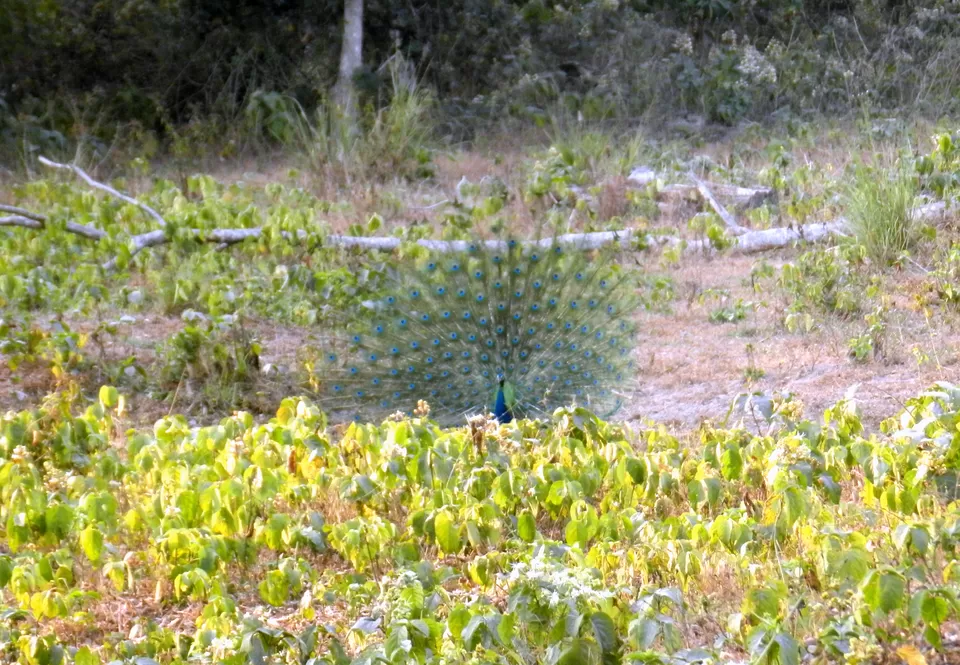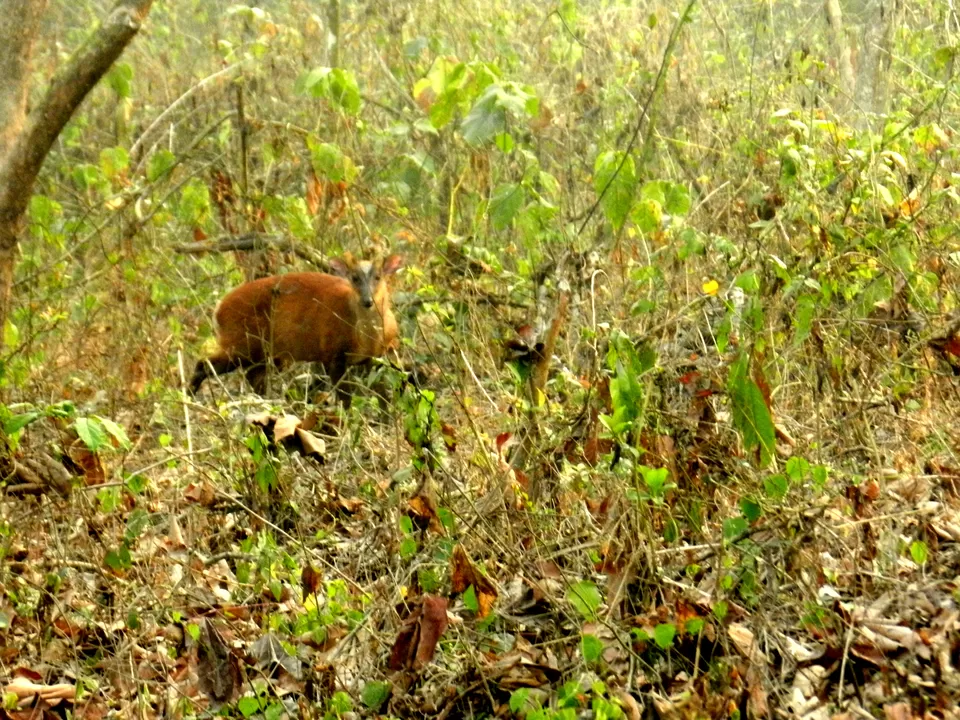 The nearest two major railway stations, Alipurduar Junction and New Alipurduar are about 40 kms away from 28 Miles Basti. Trains from major cities ply through these stations everyday. A general class train ticket from Sealdah Station in Kolkata to Alipurduar costs less than 250 rupees. One can get a confirmed sleeper class ticket for as less as 400 rupees. 28 miles can be reached from Alipurduar station by hiring an auto rickshaw or hoping in a leptchaghat bound bus. But the cheapest and the adventurous way to be at the lap of the nature would be to hitchhike with the rare by seen truck drivers if luck favors you.
We were sipping on the local Bhutani liquor on the porch, listening to the pathos of a tribal song breezing in from afar, gazing our eyes on the woodpecker, sitting on a Sal tree at a distance. I hummed instantly "green is the color of her kind, sunlight on her eyes but moonshine made her blind everytime". And then came Lama, fully dressed up like a hunter on a mission. I stood up to get ready but was asked to sit back and relax. "We have all the time in the world. Will go out, whenever we want to" muttered Lama. We talked; we ate and would remain silent as we construed the sporadic chitchat of the passerby of the parish.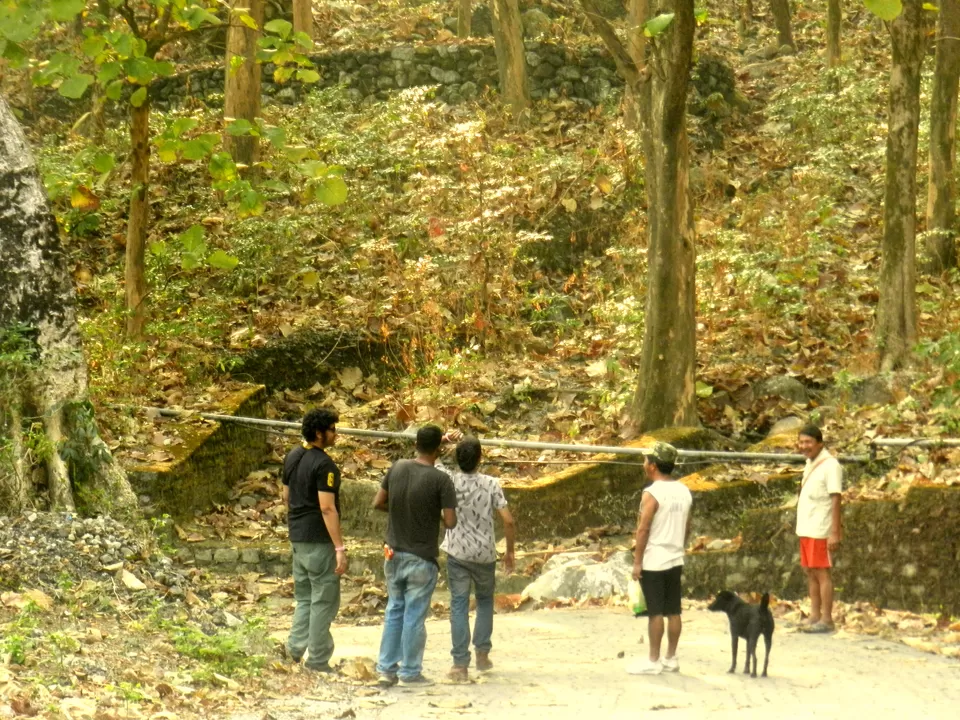 One of the dogs suddenly stops and looks at a medium sized bush, about twenty steps ahead. Lama flashes his torch as he hears some noises. A hog deer stares at the beam of the light, takes a step forward and then runs away to the core at a lightning speed. It's a joyous feeling to spot an animal in the wilderness. We continue to walk towards the way the deer went. The sound of silence is now becoming extraordinarily uncanny. I'm listening to hundreds of sounds made by hundreds of unknown living beings in the forest. Yet there's absolute silence throughout. The excitement of spotting the deer is now turning out to be the uneasiness in apprehension of the predator which can be anywhere near. We are following the footsteps of our beloved drunkard Lama to the core of the forest. All he has is a three cell torch and a bamboo stick to make ways through the forest. We have almost covered a kilometer through the forest. A pheasant calls out from the adjacent tree and flies away to the direction we came from. I am beginning to ponder if it would have been better to carry my pocket knife. Then again I reassure myself by thinking that a wild dog is capable to kill all of us alone. I try and wither away the fear and resume appreciating the beauty of the wild.
We are now at the arid Bala river-bed. The width of the river bed would be two hundred meters. The moon is shining bright and the river bed seems to be made out of silver. Millions of gravels and rock pebbles with a few dry branches make the base of the river bed asperous. Walking on it isn't easy, so we use a big abandoned branch of a tree to sit on it. Lama seems to be fatigued because of his age and an injured leg. He sits down and lights up a cigarette. He recalls an incident when a European photographer came with him to this place at an early hour and met a herd of elephants. They were very close and both Lama and the photographer ran amok whichever way they could. Lama laughs out and says that the photographer didn't want to be in a photograph, hanging on the wall with a garland around it. Both the dogs are actively trying to figure out the presence of anything or anyone other than us, ever since we came to the river bed. One of them would stand still and try to hear anything with its ears jutting up and the other one would constantly look for scent here and there. I begin to wonder if God is there, he has certainly created something impossible. Thousands of animals live in this forest with the people of the nearby villages. There are no telephone towers, no smart phones, and no audacious humdrum of never-ending mediocrity of the modern world. I look up to the moon again and the sky seems to be much closer than ever. Both the dogs have just crossed me and broke my philosophic trance. They are looking at the forest on other end of the river bed through darkness. One goes a little further and the other follows it. Lama observes the Dogs with his fearful stare. We are trying to figure what it could be which made the dogs and Lama so alert. I am about to ask Lama but the female dog suddenly starts barking. It stops for a while and then again starts barking, now joined by her male counterpart. We all stand up and look at the direction the dogs are barking at. A pause for a couple of second and then a chilling sound of an elephant. I'm hearing the elephant's trumpet for the very first time and it is earth trembling. Shiver's run down my spine. Lama is already running towards the forest we walked through and asking us to follow him. He shouts "It's a male defeated elephant. He will destroy anything that comes his way". We all start running towards the way we came from. I look back gathering all my courage and I see the dark behemoth with its silver coated ivory tusk walking towards us.