Fusion food in Kolkata? You surely know where to go now. Bustling on Park Street, Spice Klub is set in the heart of Kolkata. The food at Spice Klub is defo worth a try! Their presentation skills have to get a 5/5 and their great food gets a 10/10 in taste. Here's what all you should try there. 
 Paneer Parcel
Their paneer parcel is made of fried paneer topped with papad and chutney. The best part about this dish is that the chutney is made up of gastronomy and is the same as bubble tea. There is a bubble coated around the chutney so even if it falls in the plate, the shape of the chutney remains the same.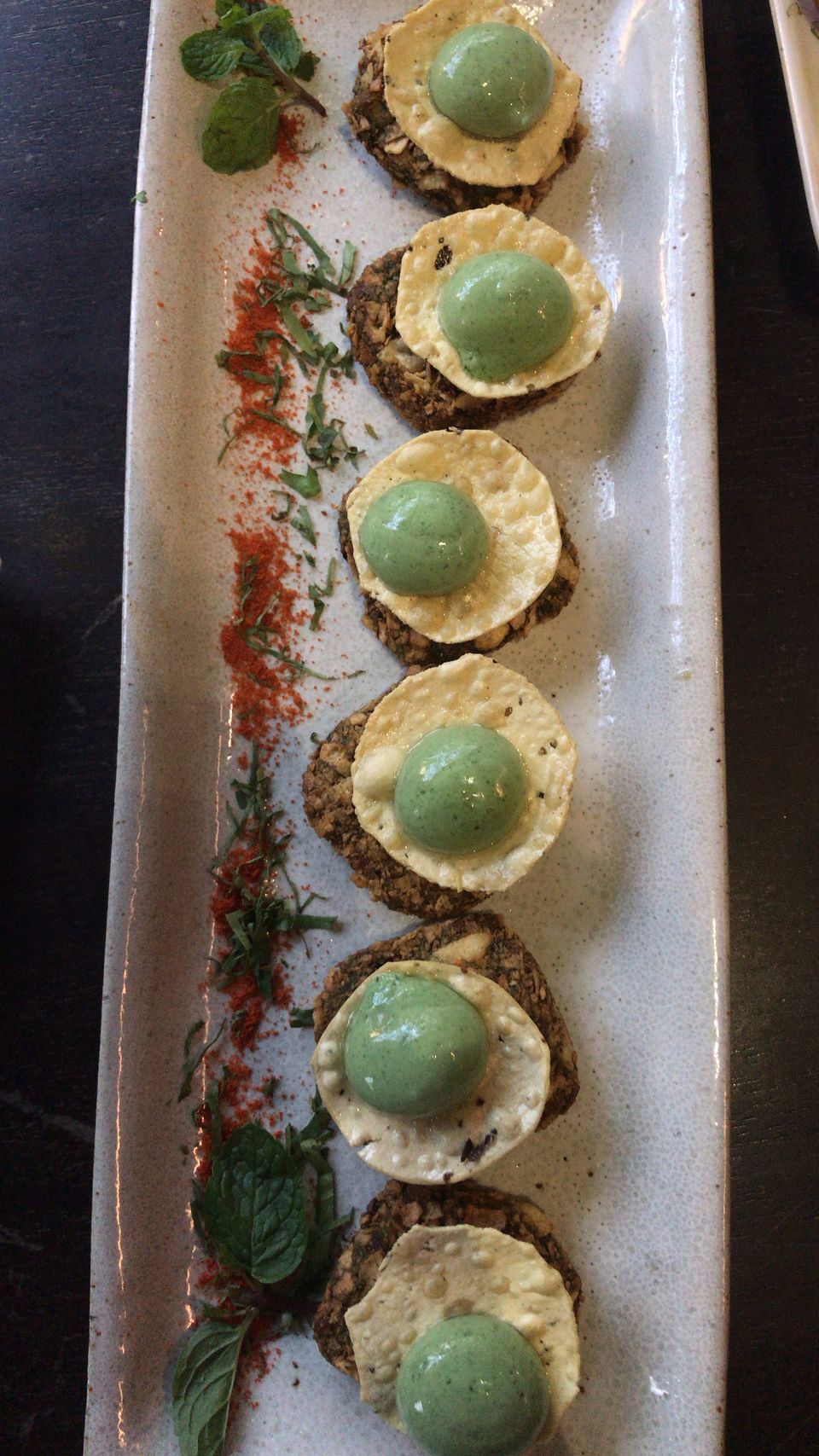 Pav Bhaji Fondue
This is a must try dish over there which no one should miss out on. This dish has the mashed gravy of Pav Bhaji and is served as fondue with the broken pieces of Pav. To make things even better, it has a lot of cheese inside.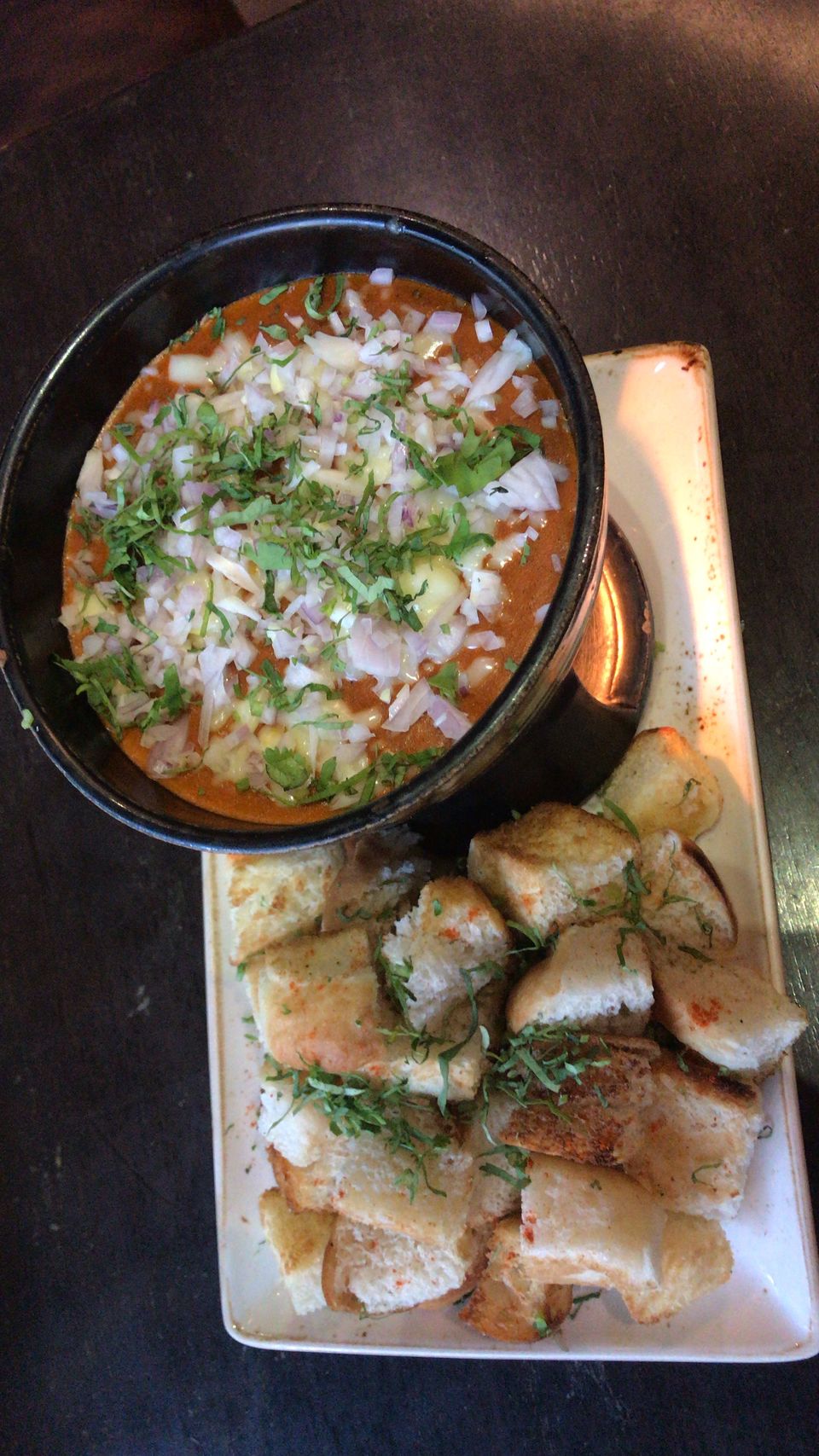 Soya Keema roll
Here, you can see for yourself why the presentation was great. This is a very new and innovative dish that I tried at Spice Klub. I am not a huge fan of Soya, but here, it felt like it was worth a shot!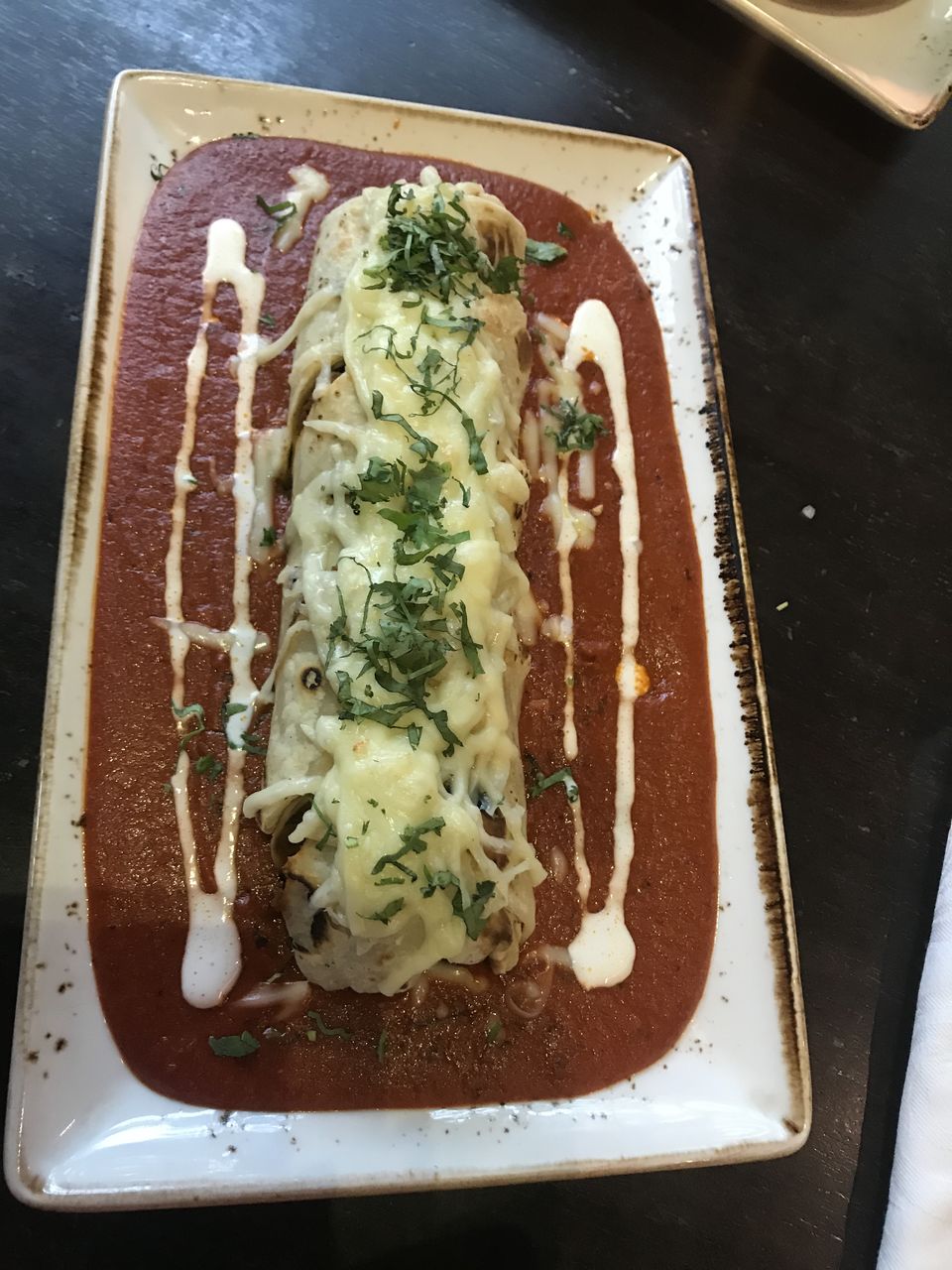 Naanza
This dish is like a pizza made out of naan. It had paneer stuffing inside and it had a lot of cheese up. The naan melted in the mouth and the paneer was very soft.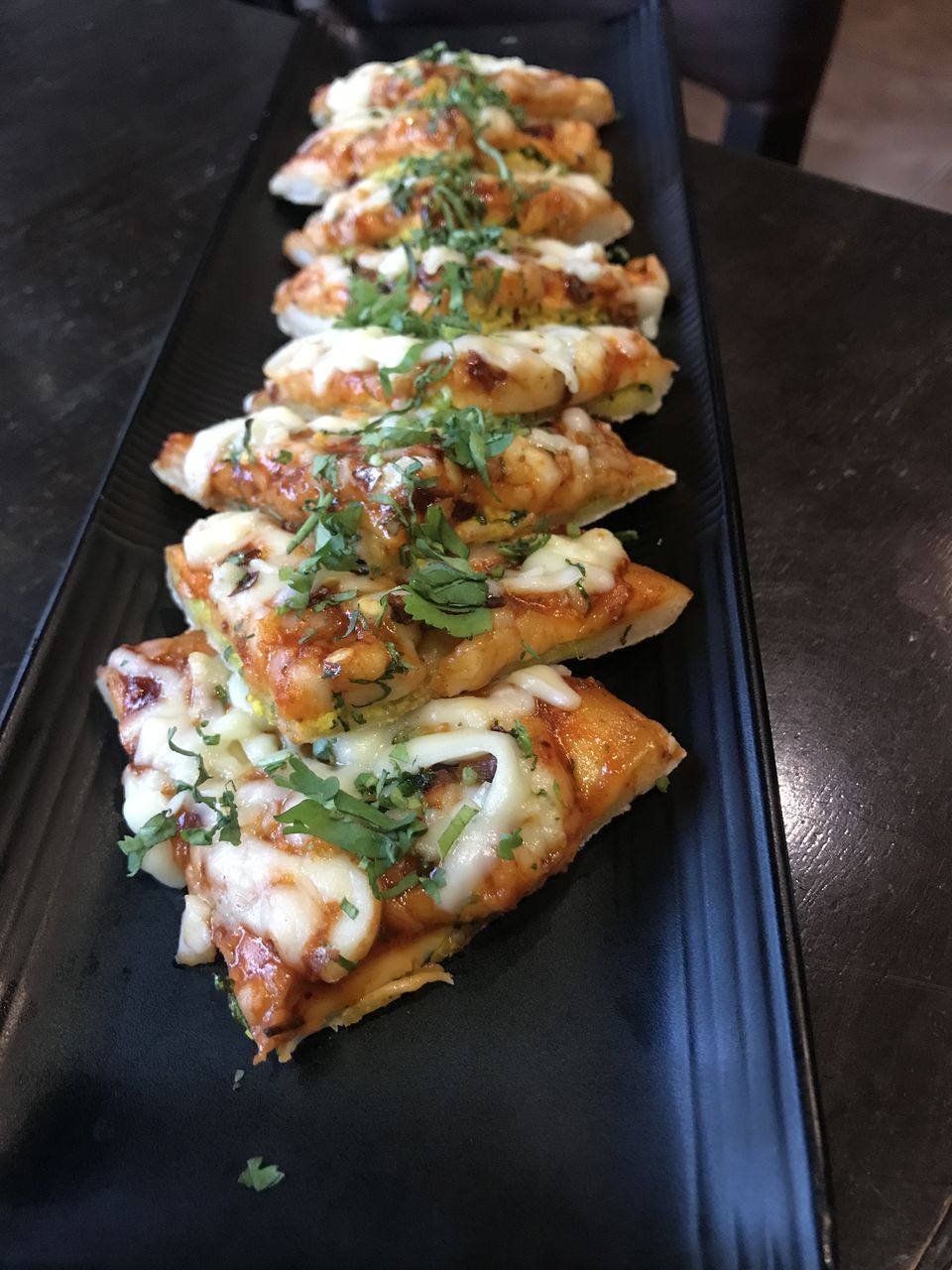 Deconstructed Kulfi
This kulfi has bubbling nitrogen in it and it broken into pieces. You can't have it raw because of the nitrogen but you can have it with the 6 dips with which it is served - Rabri, Falooda, Chocolate, Caramel, White Chocolate and chia seeds.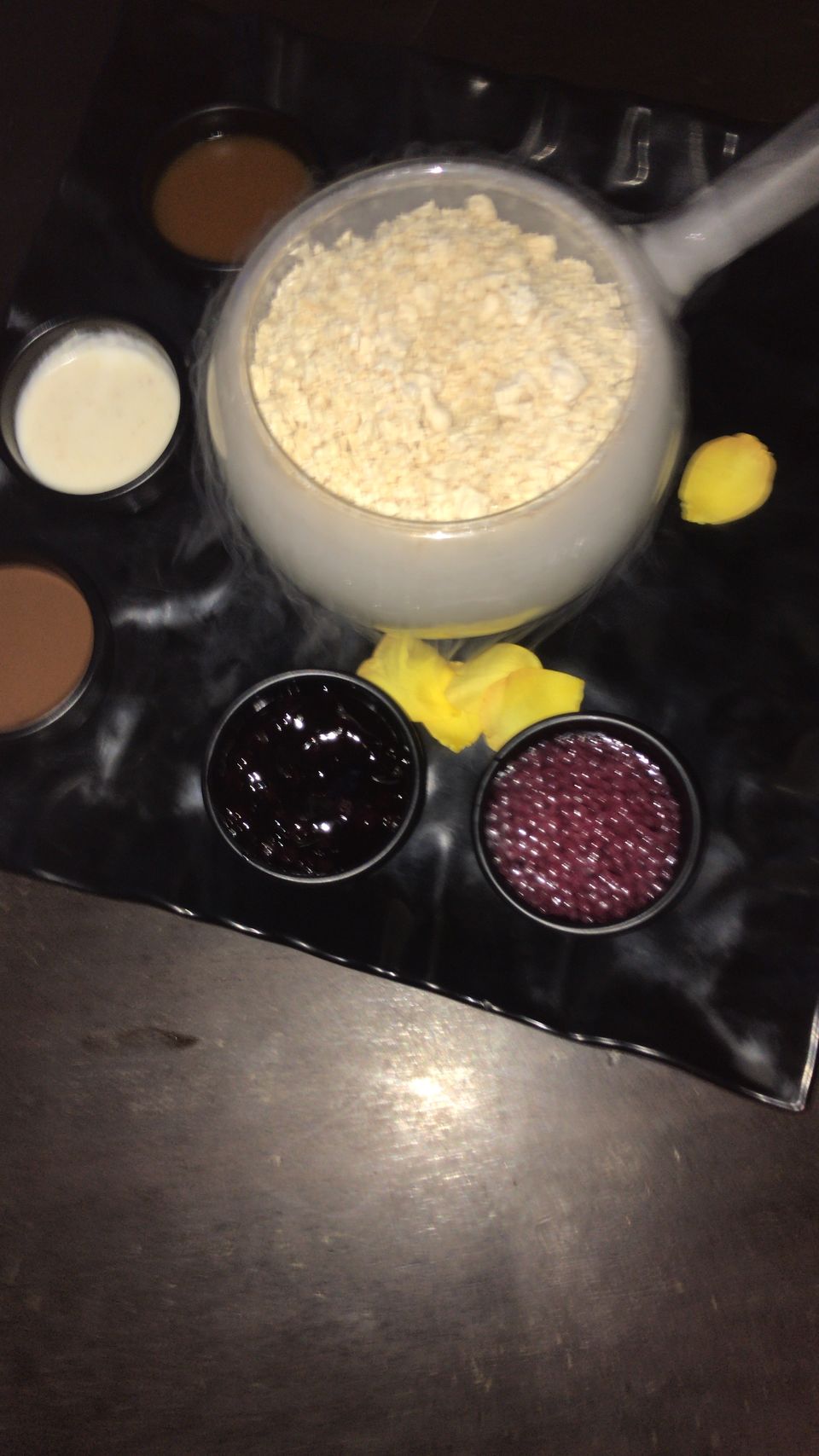 Globe drink
This was one of the best drinks we tried here. It has an ice ball inside a glass and the ice ball needs to be broken with a hammer. Then a lot of the liquid orange juice flows out. After that Soda is added from the top. This was definitely the best drink here. A MUST try!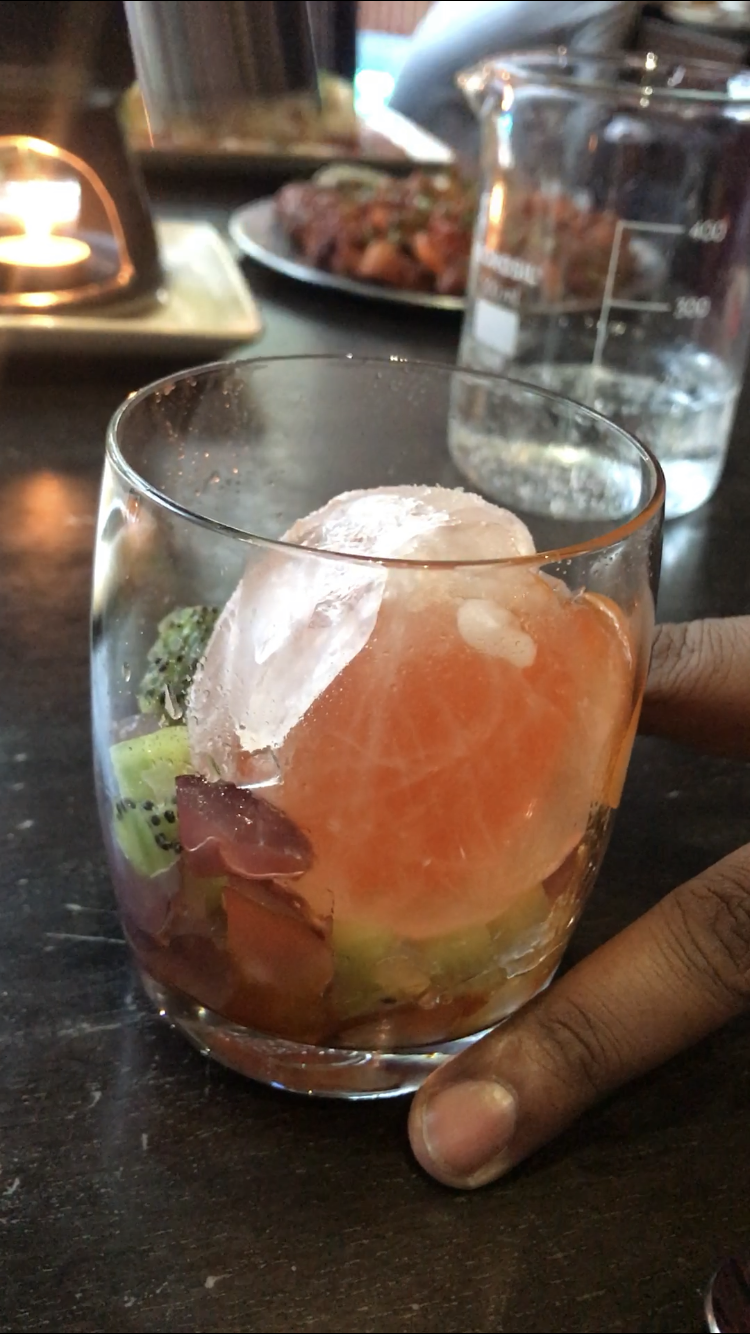 "Food is the life of the mind. You are what you eat"
Ambience- This restaurant is in the heart of Kolkata inside Park Street and it overlooks the beautiful city. You can see an occasional yellow cab passing by and realise that the city has a great past and a lot of cultural, colonial value.