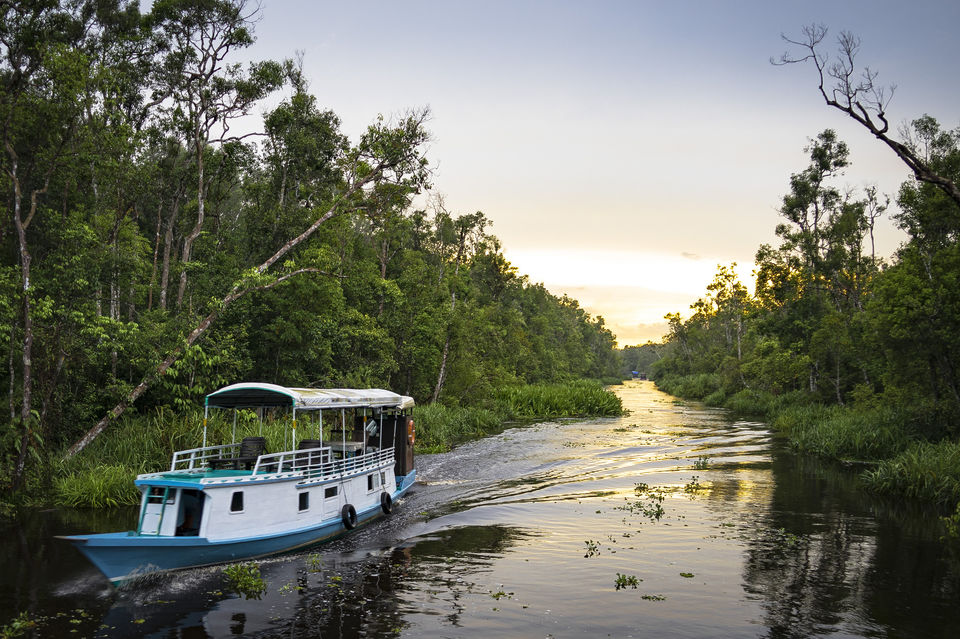 Borneo, the very name conjures up images of lush rainforests, turquoise waters and endless tropical jungles home to wild orangutans , one of the only two places in the world where you can still see them in their natural habitat.
One of the most sought-after destinations for a truly wild island getaway, Borneo and its diverse natural and cultural assets offer travellers a rare opportunity to experience tribal culture, a slice of beach life and beauty of the tropical jungle.
Why travel to Borneo?
World's third biggest island, Borneo has always remained a mystery to most travellers because of its unique geographical placement. Is it in Malaysia or is it in Indonesia? Well, the fact is Borneo is an island that shares its territory quite unevenly with three countries–Malaysia, Brunei and Indonesia. The southern part of Borneo is occupied by Kalimantan region of Indonesia, the most visited part of the island which is the northern edge is in Malaysia and because of this unique placing, Borneo has become every explorer, photographer and wildlife enthusiast's dream!
Things to do in Malaysian Borneo-
Rafflesia trail in Sabah: Just like a human baby, the world's largest flower takes about 9 months to go into full bloom from bud to seed. Sabah's forest is home to at least three known Rafflesia, an out of the world, extremely rare and exotic flower that has attracted and amazed visitors for many decades.
And to have a really good shot of seeing the Rafflesia, head to the Rafflesia Forest Reserve in Tambunan. This bloom happens at an elevation of 1400 metres and requires quite a bit of climb and walking. The stretch although a little difficult is pretty rewarding as you have to cross through tiny streams and waterfalls along the way.

Where: Address: 500, 89650 Tambunan, Sabah, Malaysia
Call: +60 88-211 732
Entry fee: ₹1641 per person.
Stay with the locals at Iban longhouse, Sarawak: A tribe that once lived wild and free and prided itself on a head hunter lifestyle is now slowly at the risk of fading. For generations, the bold tribe of indigenous people of Sarawak have been living together in longhouses while preserving their culture and still opening their homes to visitors.
This rare opportunity of spending a few days with the tribe will offer you a glimpse into their daily life and their history. This will give you an opportunity to disconnect from the worldly worries and connect with things and experiences that are enriching.
Note: Every longhouse has an appointed Chief and that person alone will decide if you get to stay and will set the house rules.
Meet Wild Orangutans: A safe haven for injured and orphaned wild orangutans, Sepilok Orangutan Rehabilitation centre has been doing amazing work in nursing and rehabilitating these animals before they can be released into the wild.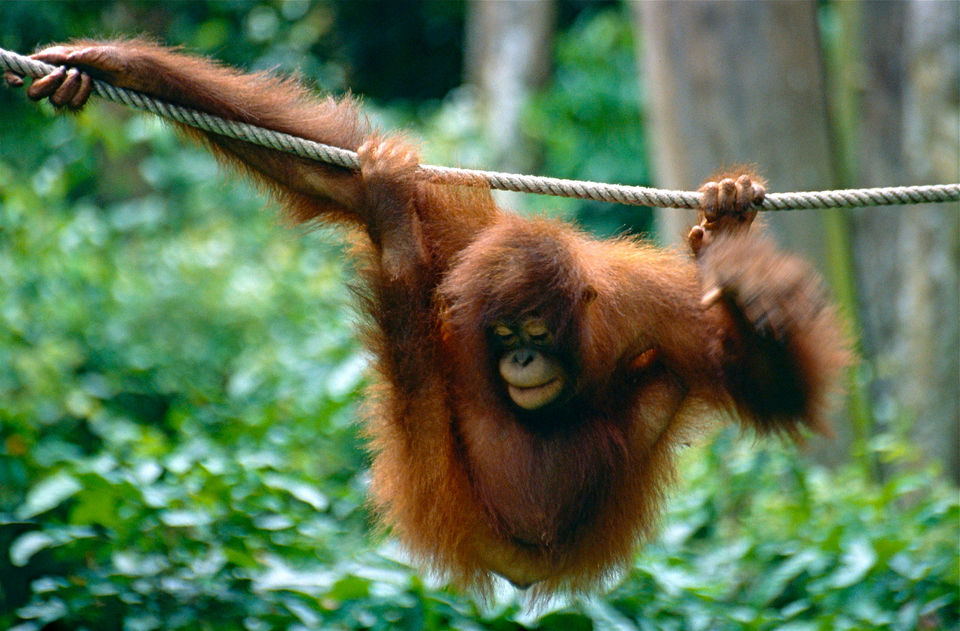 Make your way inside the jungle through a winding boardwalk that leads to a feeding platform where you can watch the animals swinging and shifting through branches. A short walk from the platform is the outdoor nursery where you can watch tiny orphaned baby orangutans play and learn trades that will help them survive once they are returned to the wild.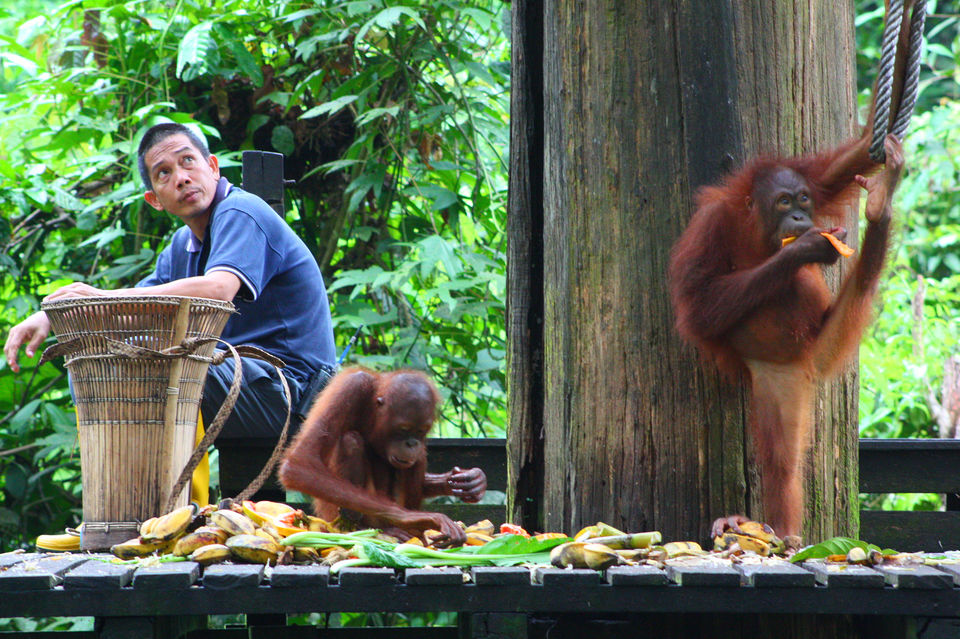 Note: Feeding times are at 10am and 3pm
Where: Sabah Wildlife Department, W.D.T. 200, Sandakan, Jalan Sepilok, Sepilok, 90000 Sandakan, Sabah, Malaysia
Open: 9Am to 11AM, 2Pm to 4Pm
Call: +60 89-531 180
Entry Fee: ₹500 per person
Borneo River Cruise: Head up the river to the land of pygmy elephants, Bornean gibbon, and rare proboscis monkeys and witness the wealth of wonder this other worldly place has to offer.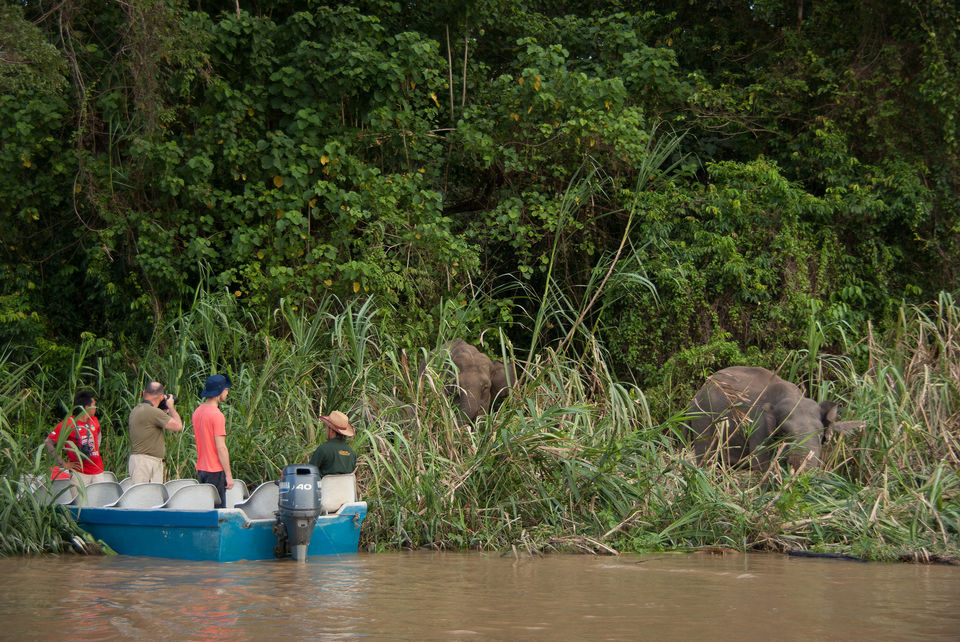 A cruise in the Kinabatangan River will offer you an opportunity to get a glimpse of the rich and unique ecosystem of Borneo.
For birdwatchers this trip will be a rewarding experience as all of Borneo's hornbill species are seen on a regular basis on the river trips.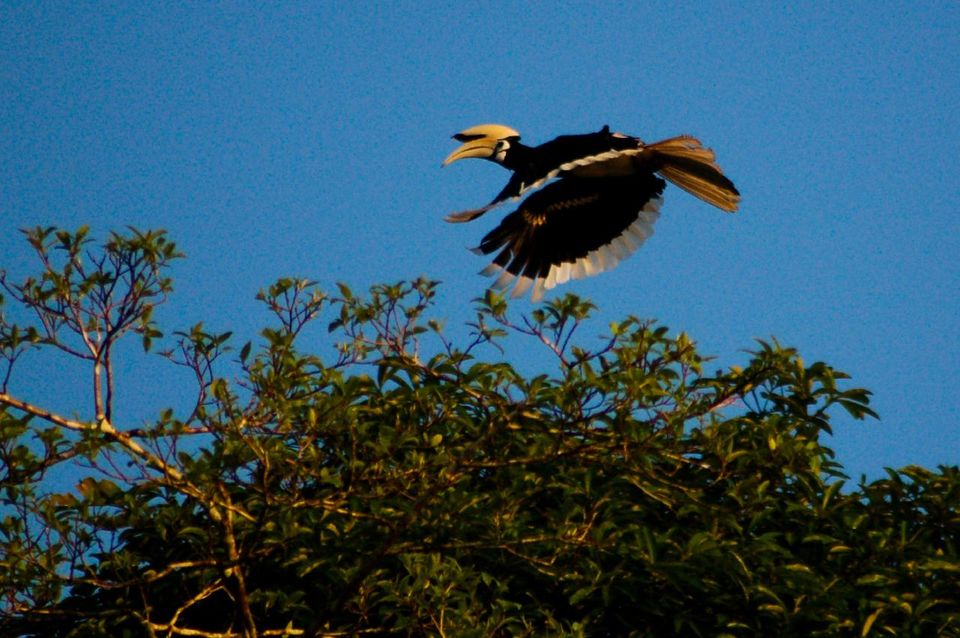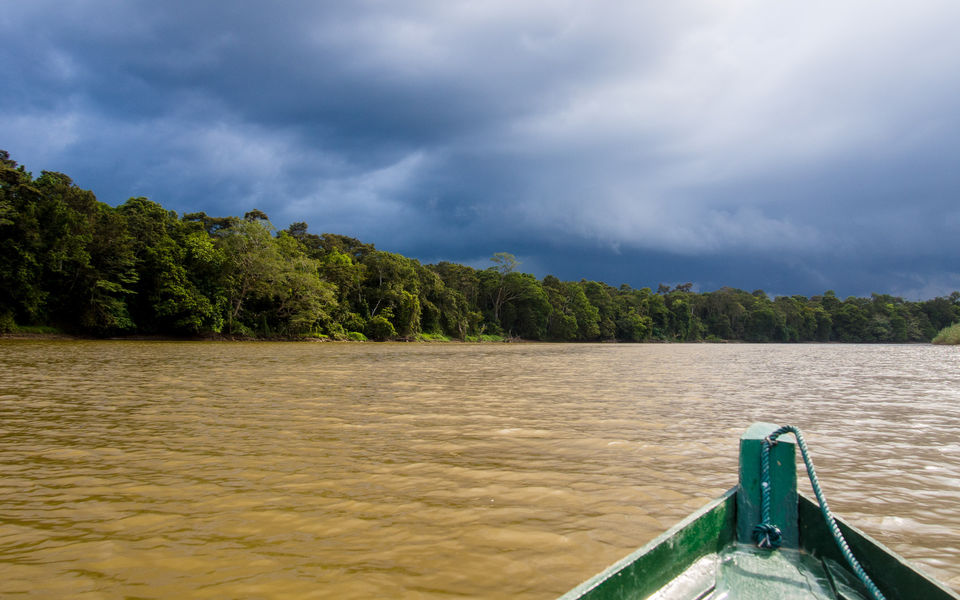 The only way to dive: Explore the full spectrum of Borneo's rich natural treasures which boasts of some of the world's best diving sites, Sabah crystal clear waters and diverse marine life offer some of the best conditions for snorkelling and scuba diving.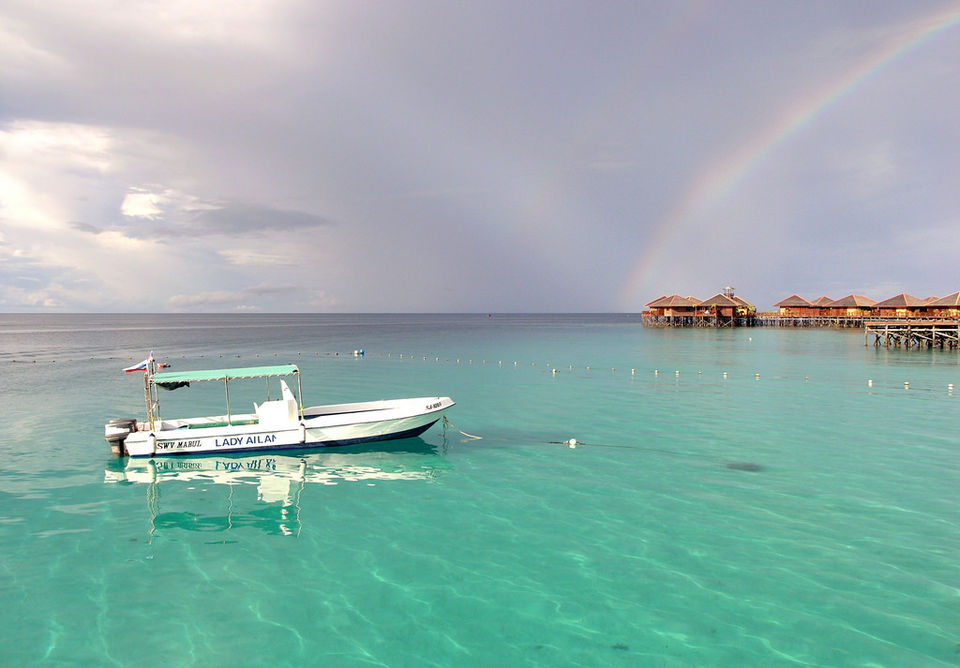 From hammerhead sharks to sea turtles and barracudas, Sipadan Island offers everything from spectacular walls to coral reefs and drifts that make up for a truly dramatic diving experience.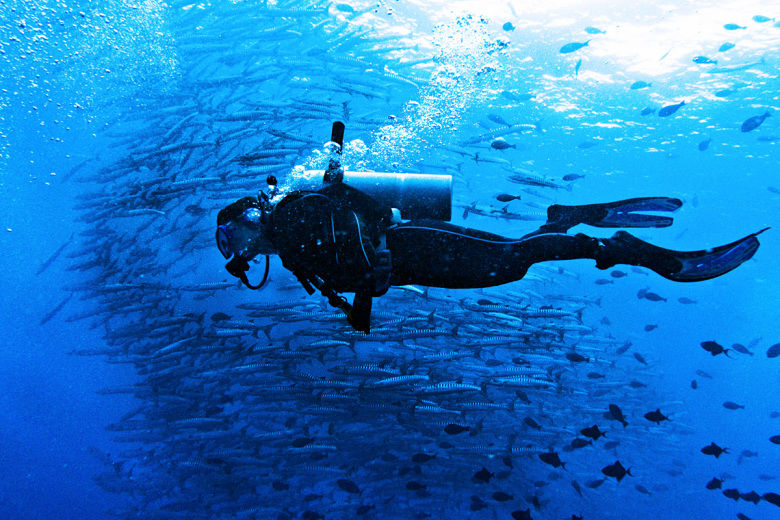 Cuisine on offer:
Cuisine is an integral part of any culture and Borneo's beguiling food experience is no exception. No trip to Borneo is complete without trying the famous Sarawak Laksa, a hearty noodle soup consisting of prawns, prawns sambal, tofu , beans, sprouts, eggs and chicken strips.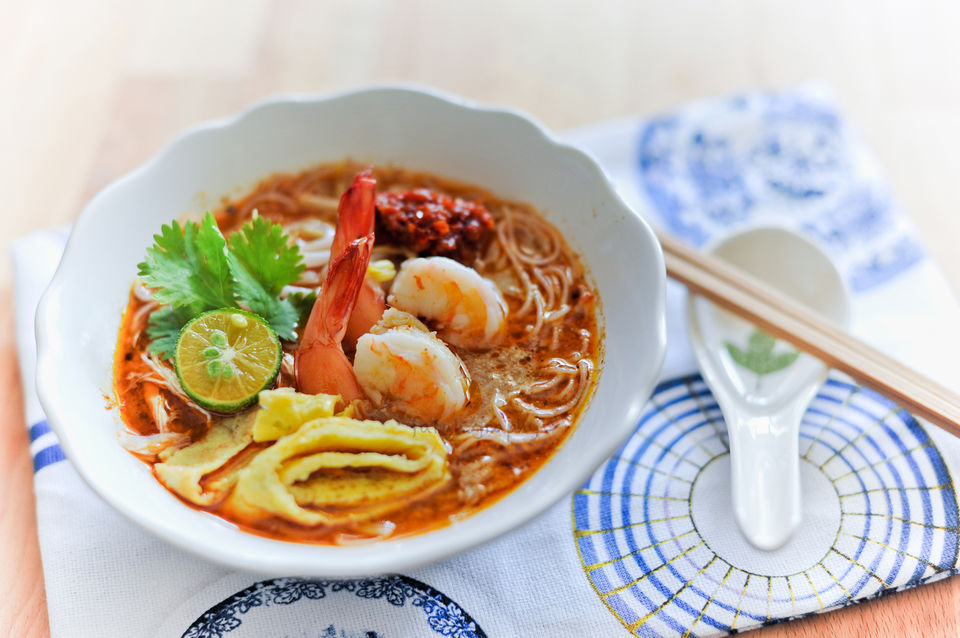 Some of the other worthy mentions are definitely midin (a nutritious stir-fried side dish made with jungle fern and shrimp paste), mee sua chicken (rice noodles with chicken and ginger cooked in red wine) and kueh chap which every vegetarian would like to stay miles away from. This particular broth dish is all meat consisting of every possible bit of pork parts including tongue, intestines, skin and even ears.
Visa-
There are 3 type of Malaysian e Visa available for Indian tourists and are valid for up to 3 months from the date of issue.
30 days single/multiple entry - ₹4000
15 days multiple entry- ₹3000
15 days single entry-₹ 2800
The Visa on arrival facility is only available to Indian tourists who are travelling to Malaysia from a third country; namely Singapore and Thailand and have valid visas for the respective countries and confirmed return tickets to India.
For more visa related queries, click here!
When to go?
With average temperatures ranging between 27-32°C, Borneo remains fairly pleasant around the year, but because of its tropical climate, it gets pretty difficult to predict weather conditions.
Although November to March is the peak rain season, Borneo receives unpredictable rainfall at any time of the year. This is also the season many offbeat travellers prefer thinking there will be lesser number of visitors.
Getting there-
By air: There are two ways of getting to Borneo, one is taking a flight from Delhi to Kuala Lumpur and then to Kuching or flying directly to Kuching Airport. There are 9 daily flights from Kuala Lumpur to Kuching and a few that operate from Delhi to Kuching as well.
Flight details here!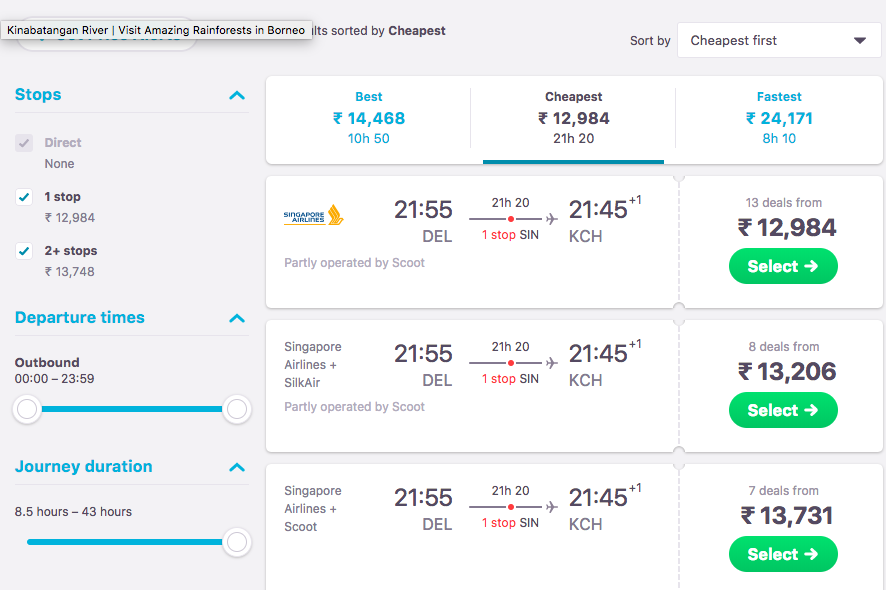 Getting around:
Taxis in Kuching are pretty reliable but insist on using the metre. You can also get private taxis and mini buses from the city. Depending on the time of the day, a ride from the airport to the city can cost anywhere between RM 9 (₹147) to RM 25 (₹420)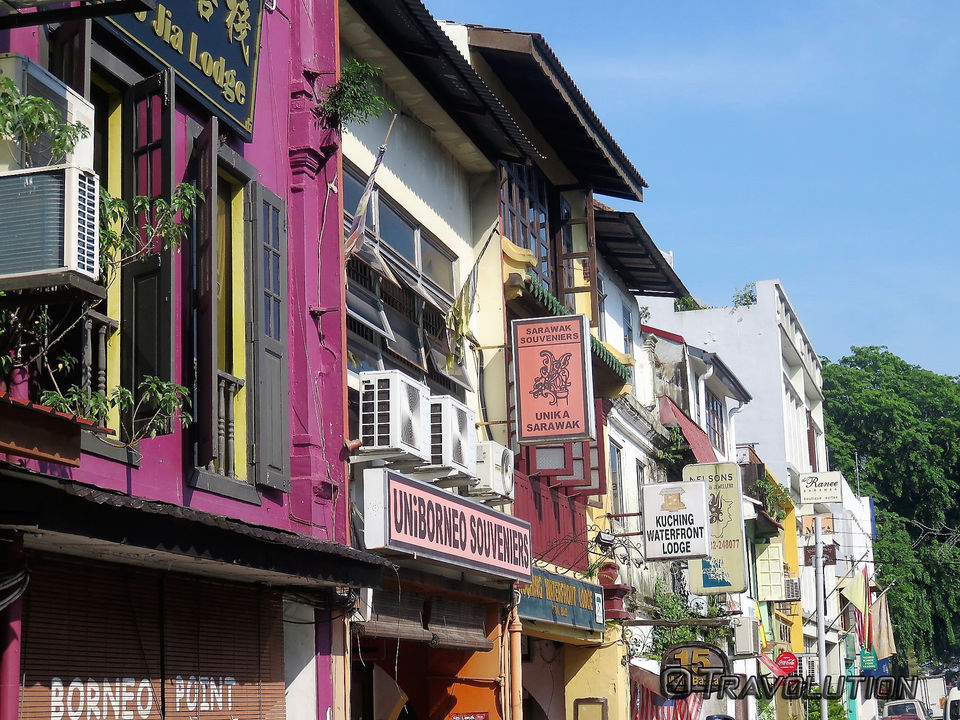 Accommodation:
There are plenty of great options for a stay in Kuching but for a slightly more authentic option go for the waterfront lodges in the main bazaar that offer room from anywhere between ₹1500 to ₹3000 for two.
Check out some of the really great offers on homestays in Kuching !
Have you been to Borneo ? Write your own insider's guide with tips and tricks to help travellers on Tripoto's community have a better time in Borneo.