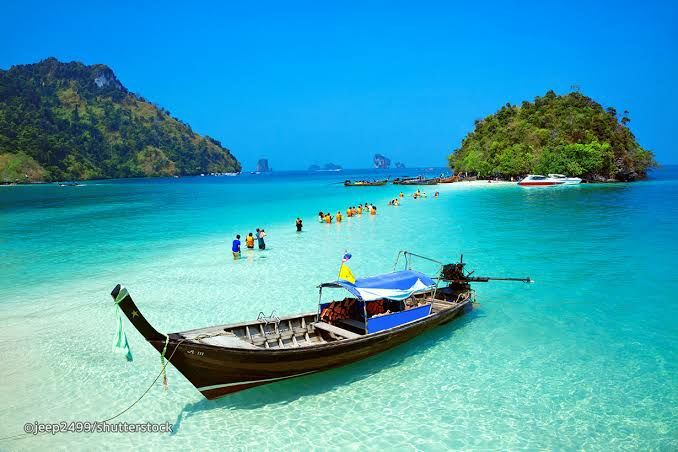 Me and my wife started our journey from ko Samui to Krabi which is almost 260km and took almost 5Hrs. I will tell you the easiest and cheapest way to reach Krabi. We went to Ko Samui ferry point (Lomprayah Samui Maenam). I had booked the ticket earlier from ko Samui to Krabi which was around 1600rs including all transportation. We started our journey from ko Samui at 12 Noon. First we travelled by a ferry about 2Hrs, then we shifted to a bus which took us to Krabi town. Then a small van took us to our hotel. We reached by 5pm in the evening to our hotel. (Apple A Day Resort)
One side of the resort is having beach and other side the marker. Hotel is very good with a beautiful swimming pool which is attached to room (Some individual room). In the evening we room the city and purchase magnet, some beautiful clothes from the market. Had a lovely dinner in one of the Indian Restaurant.  I had  booked ticket earlier for  Four Island Tour for Full day. Ticket price 800THB/person  in long Tail Boat includes the lunch over there. You can check the ticket price in www.krabi-tourism.com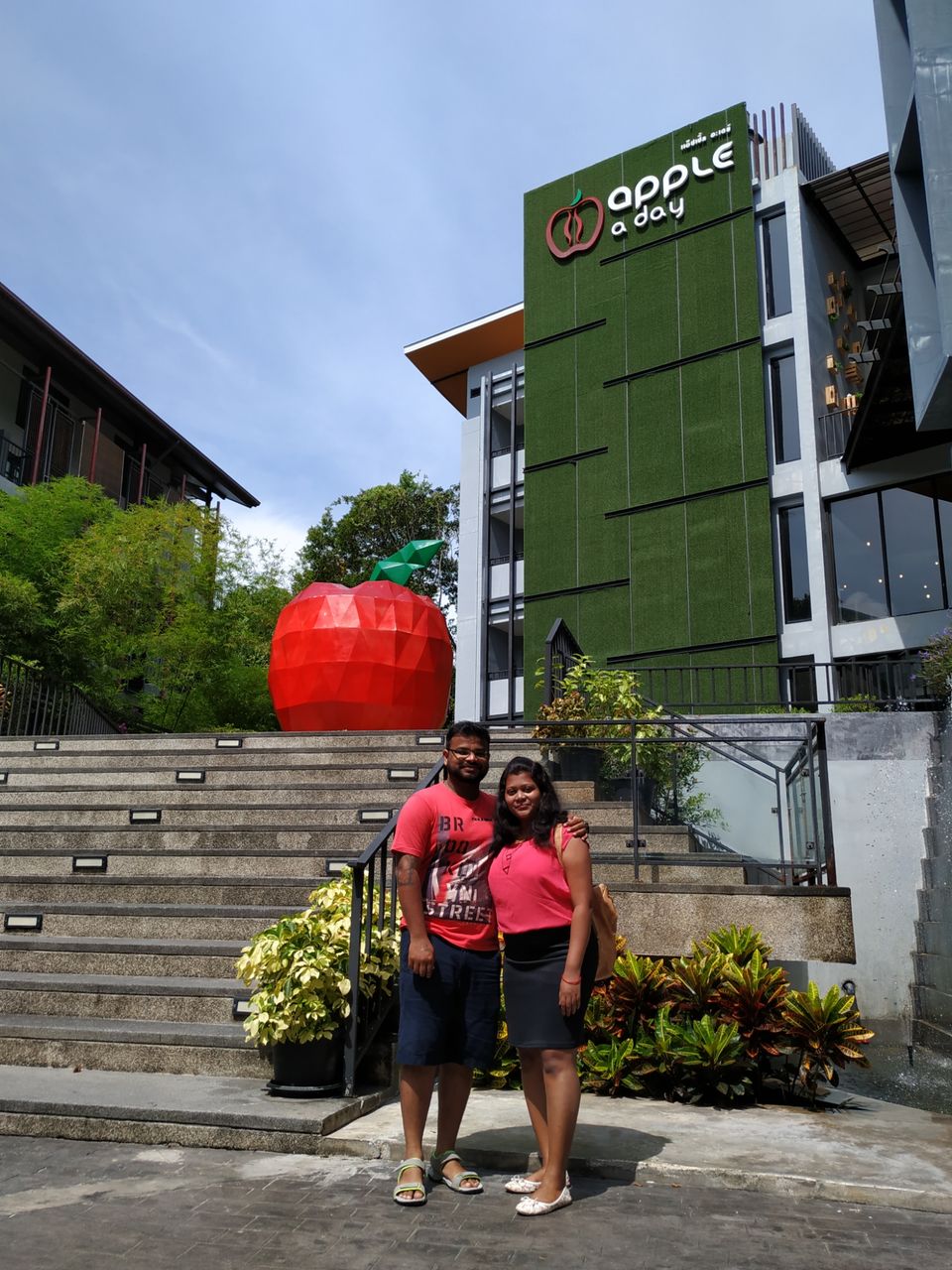 We first stop in Pranang Cave Beach. It's a lovely beach with pure clear water. A long way to take bath or swim. Lovely greenery background. There is a cave which is called as princess cave with decorative spirit house.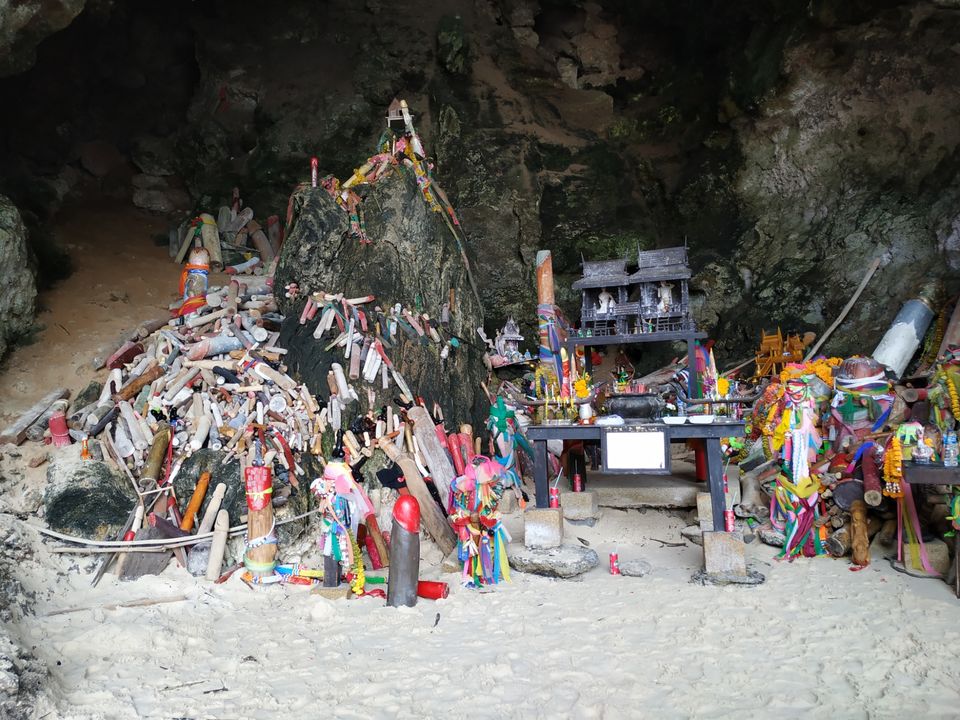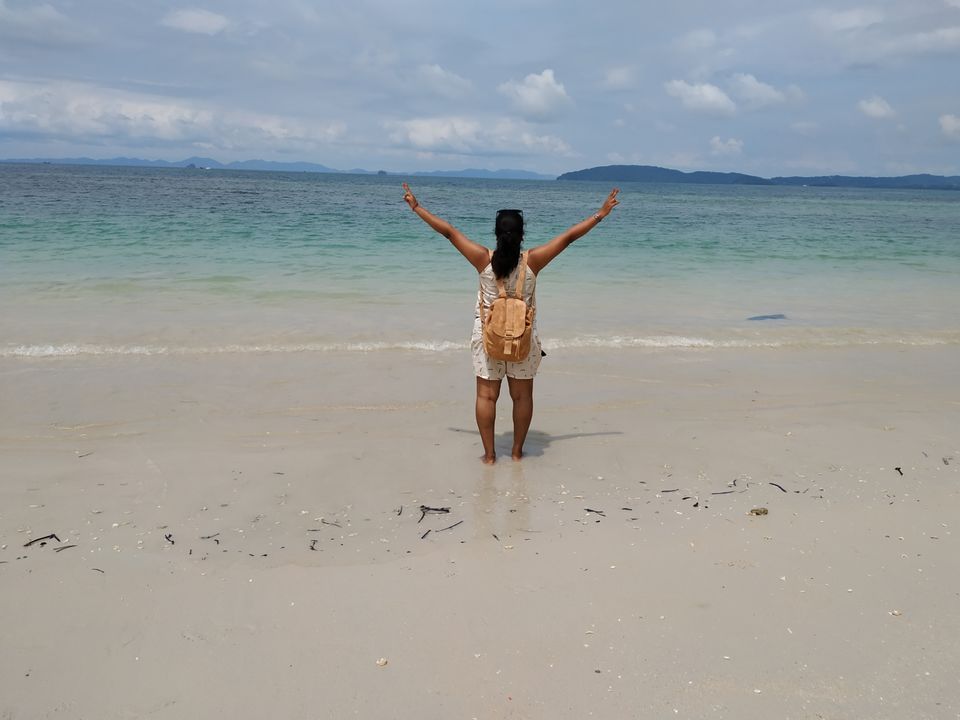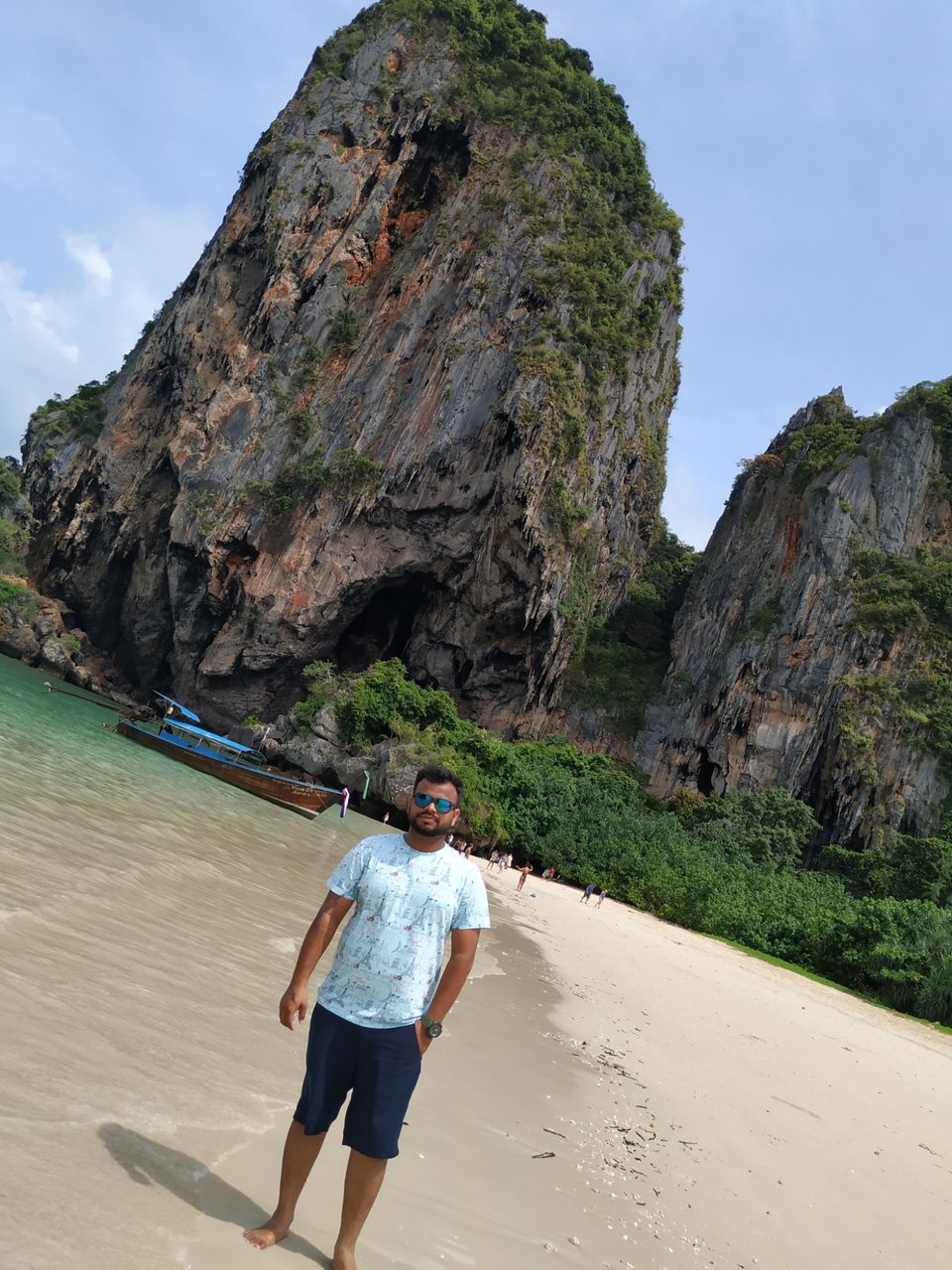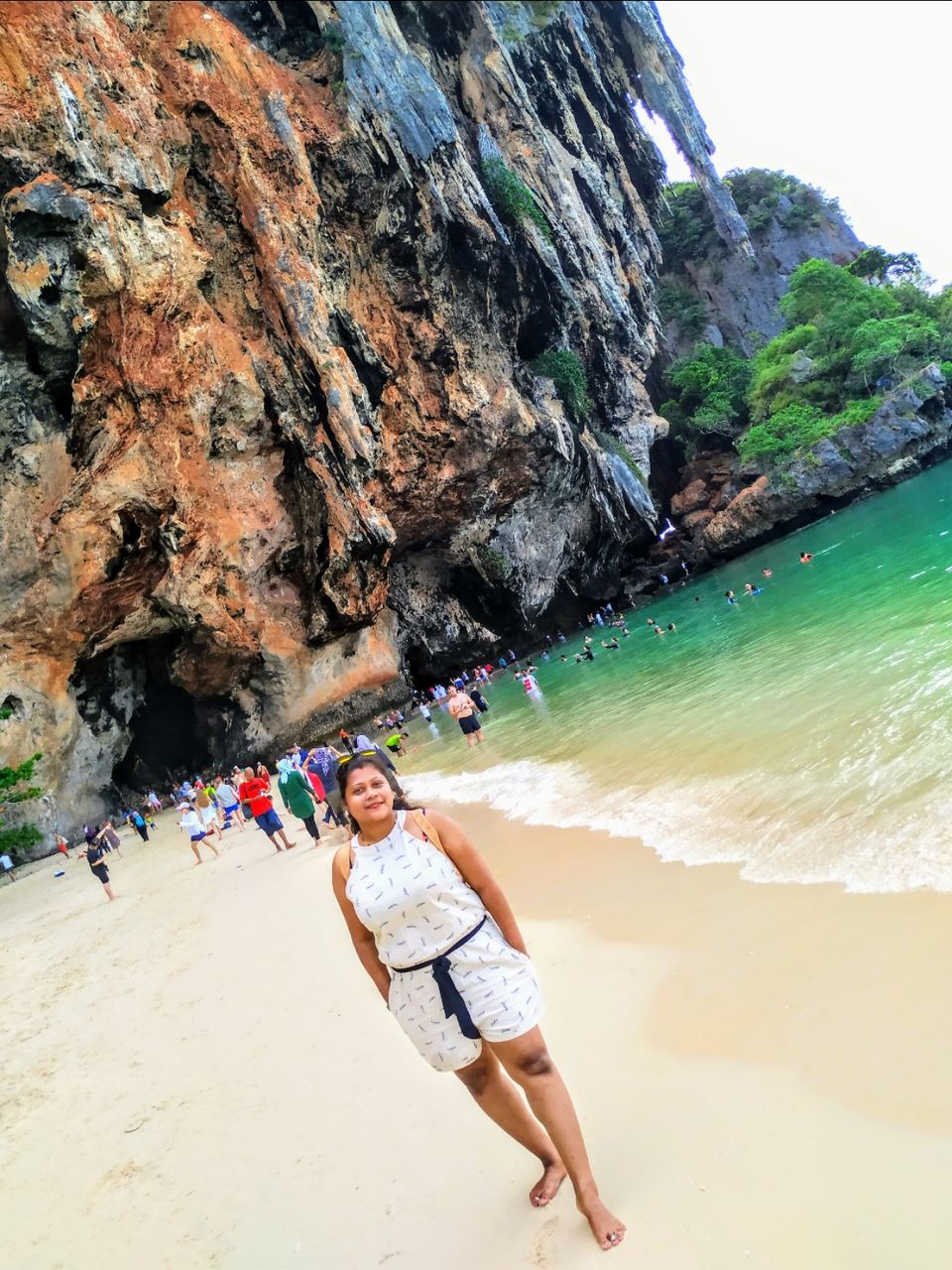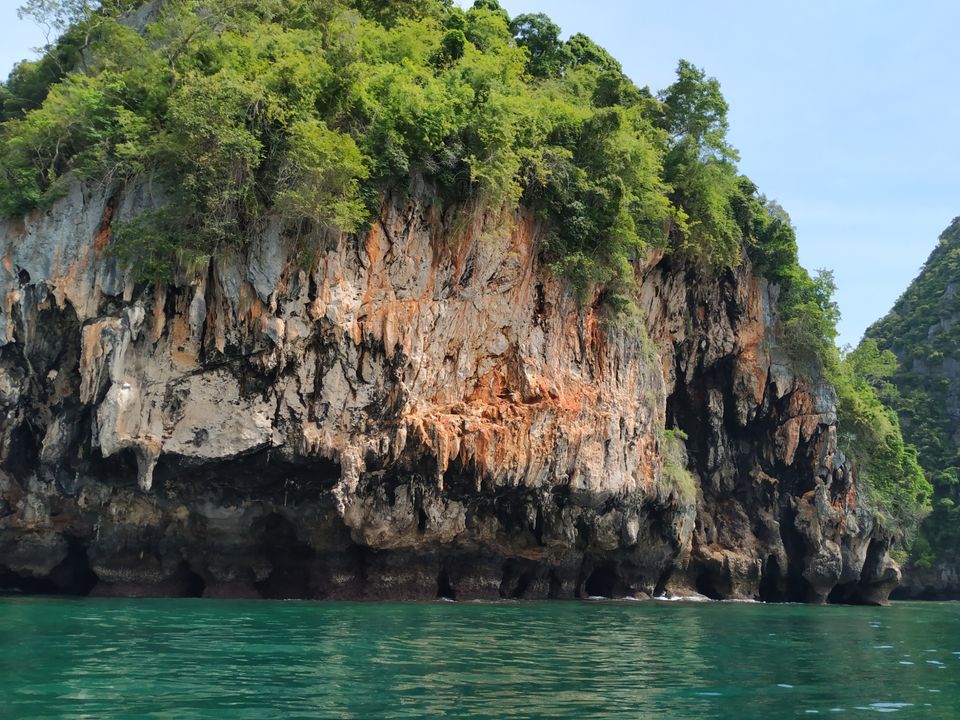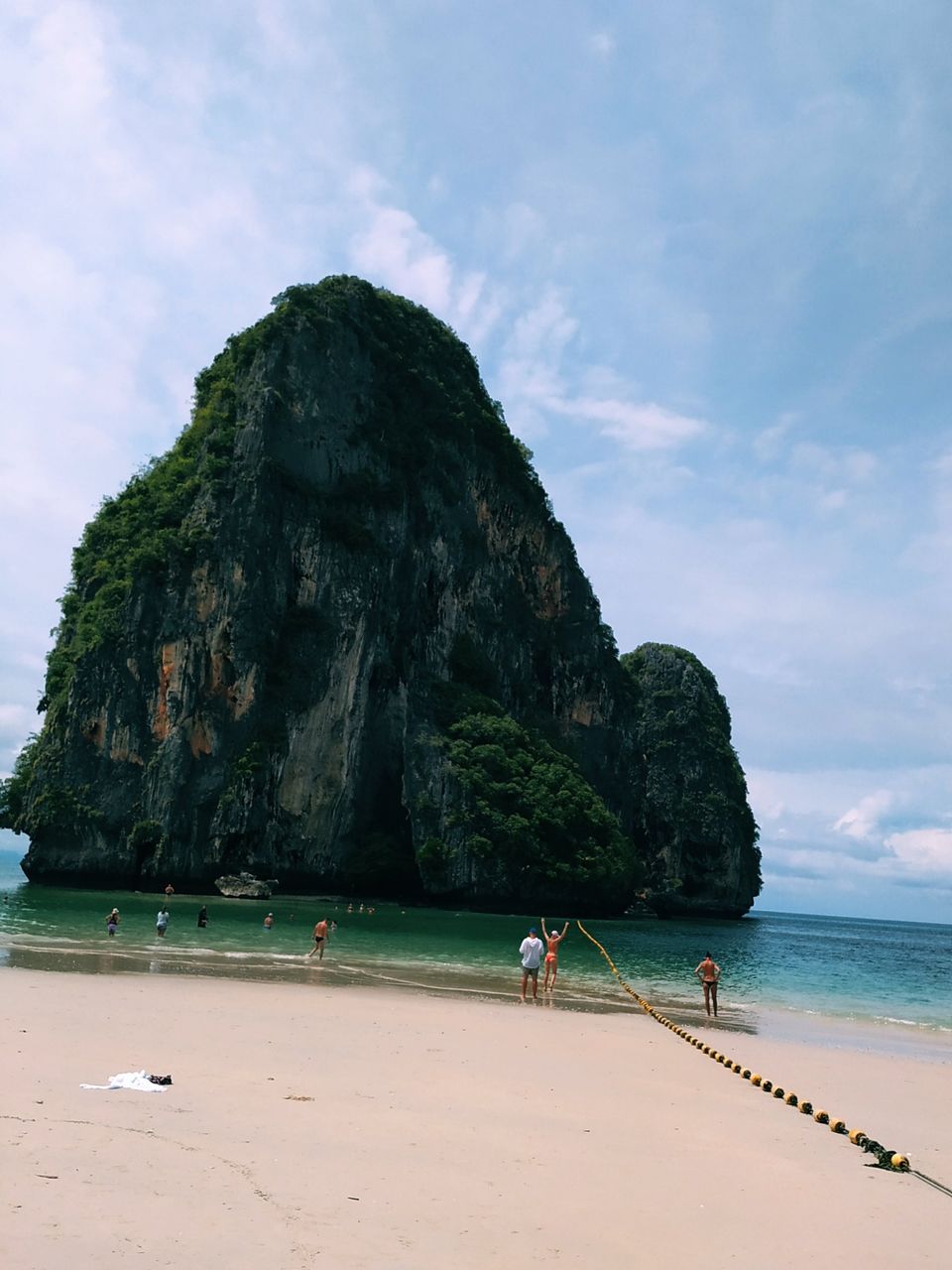 After 1hr of staying and having some photography we move to Tup island. It's a exotic tropical island ideal for easy snorkeling and exploring on foot. If the tide is low you can walk along the white ,Sandy causeway joining the neighbouring island.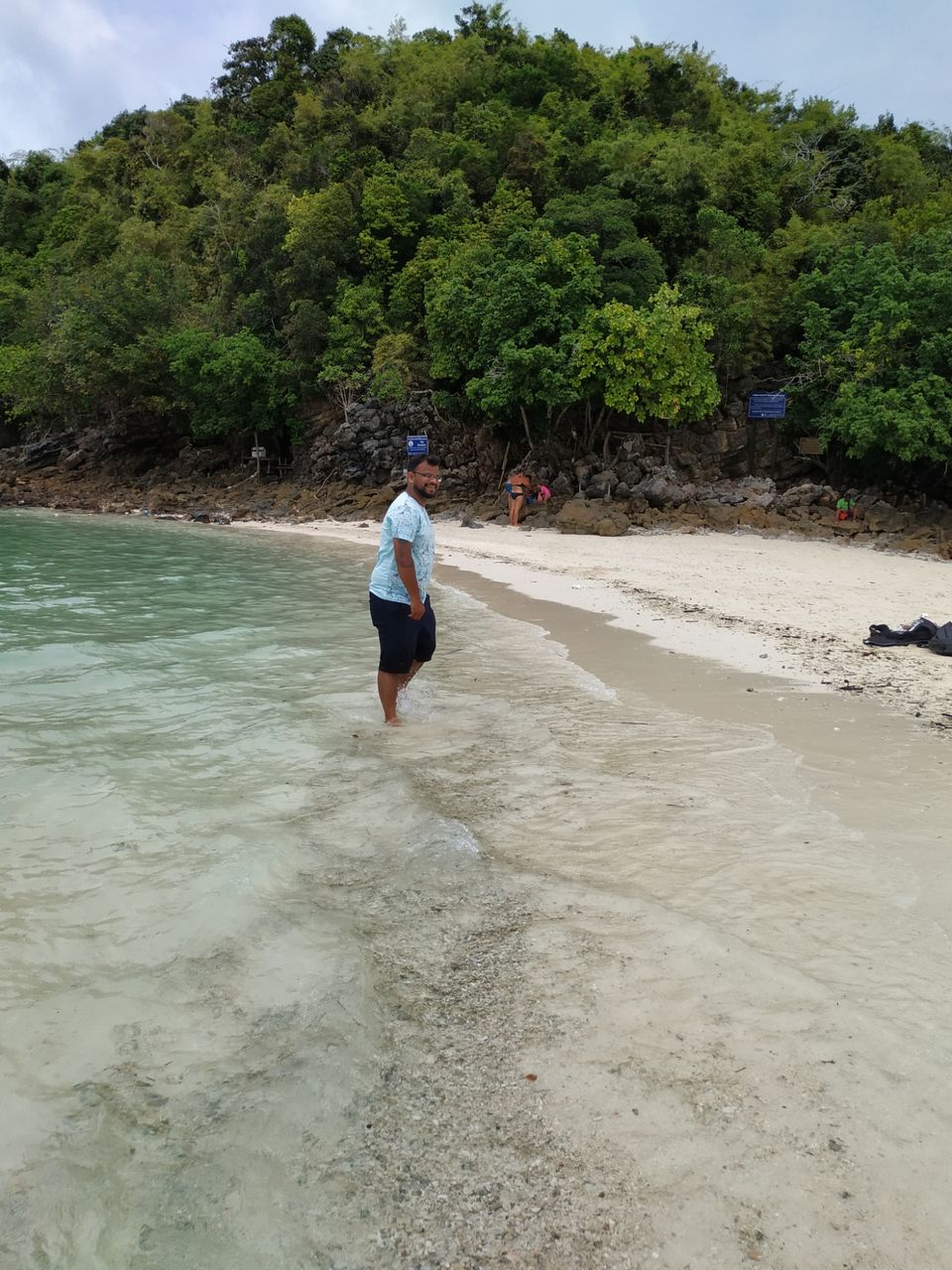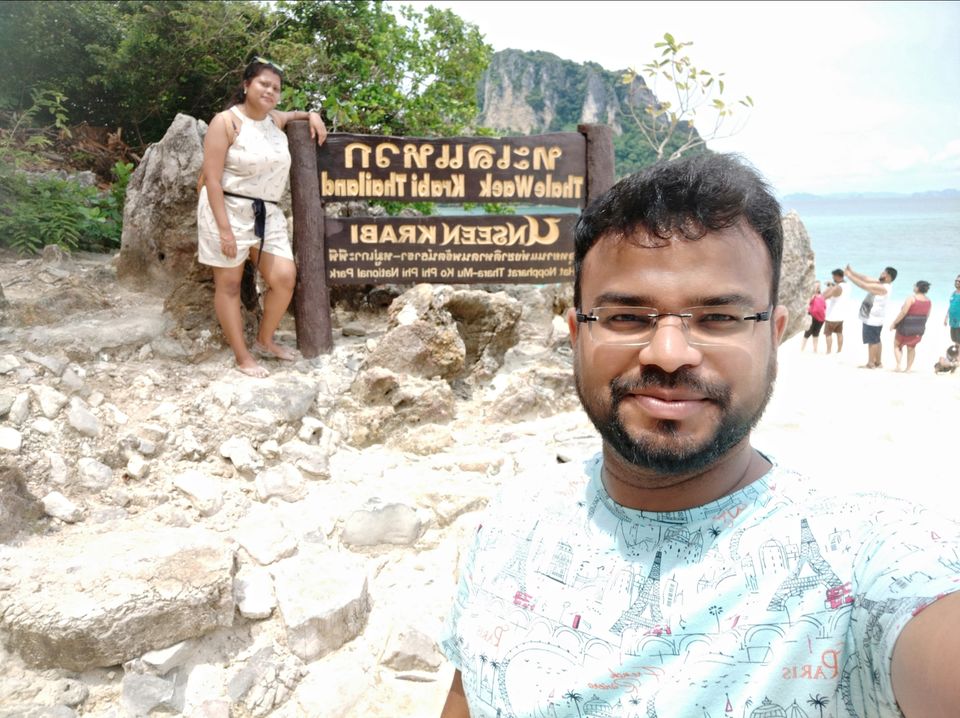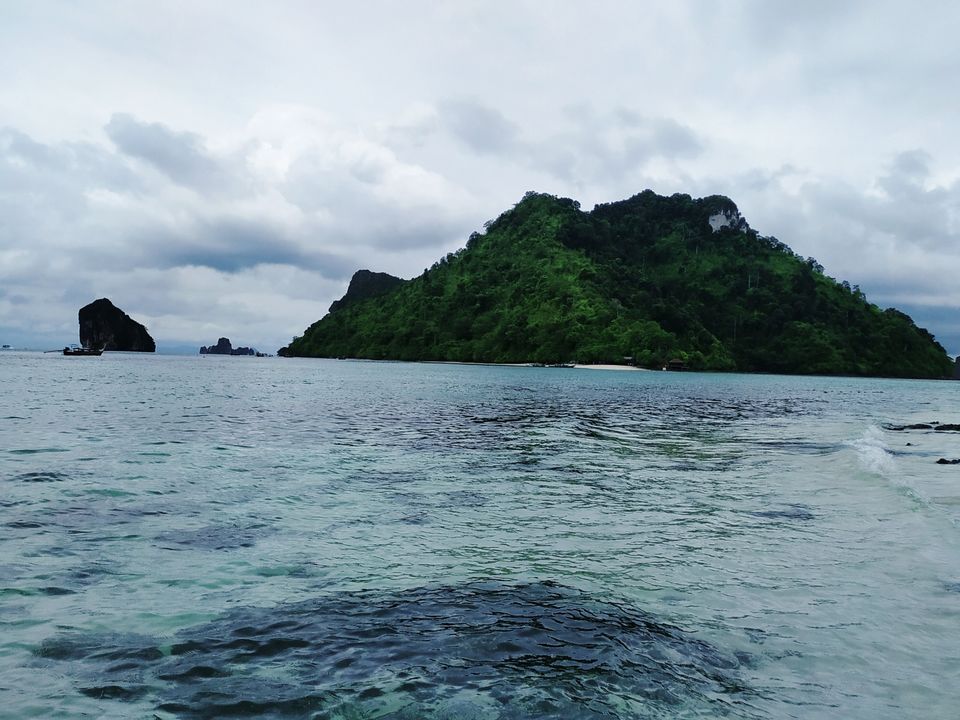 After spending time over there we moved to chicken island. It's Natural landmark named after the shape of it's unique limestone rock jutting out into the sea. There is no place to get down in the beach. You can only travel around the island and view the chicken island.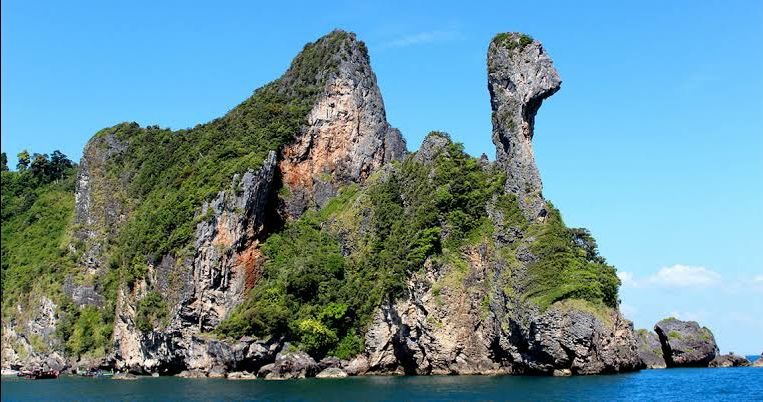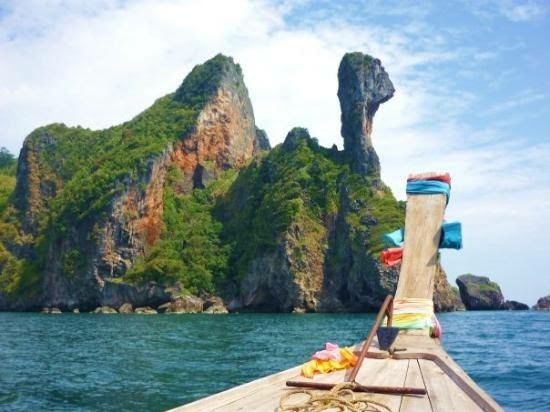 After that we moved to your last destination which is Poda island. It's stunning Jewel of the Andaman sea with both lowland,picturesque bamboo plantation and majestic, Rocky cliffs, bordered by long beautiful beach. We had our lunch over there. We spend almost 2 to 3hrs over there. Then we return back at 5pm. In the evening we had a tour the market place. Enjoy the local street food. Yummy fish, crab, octopus and off course pancake. There are some other beaches in Krabi.
1) Nopparat That's Beach
2) Klong Muang Beach
3) Ton Sai beach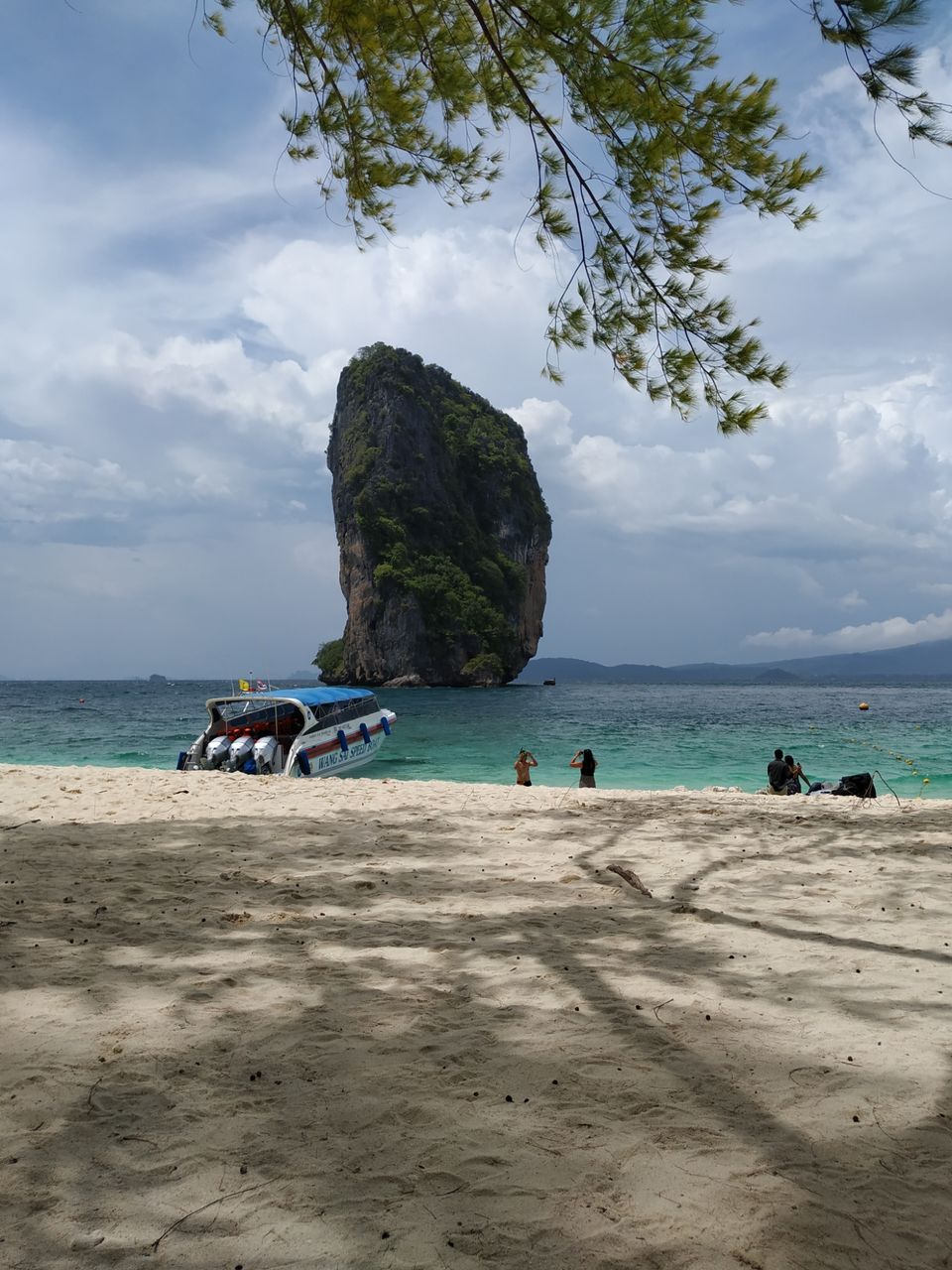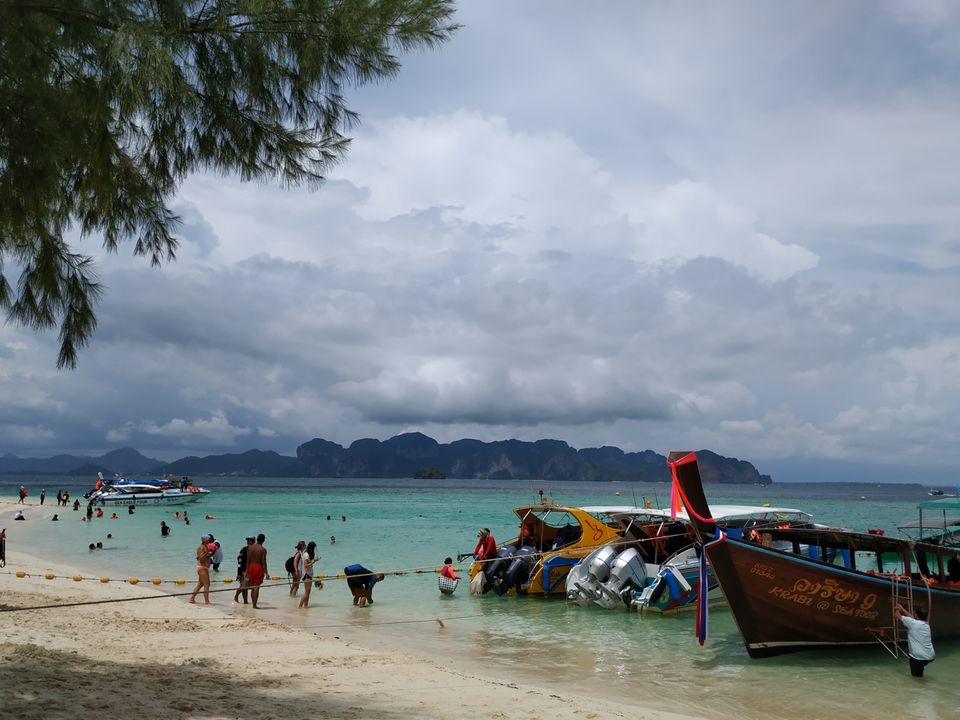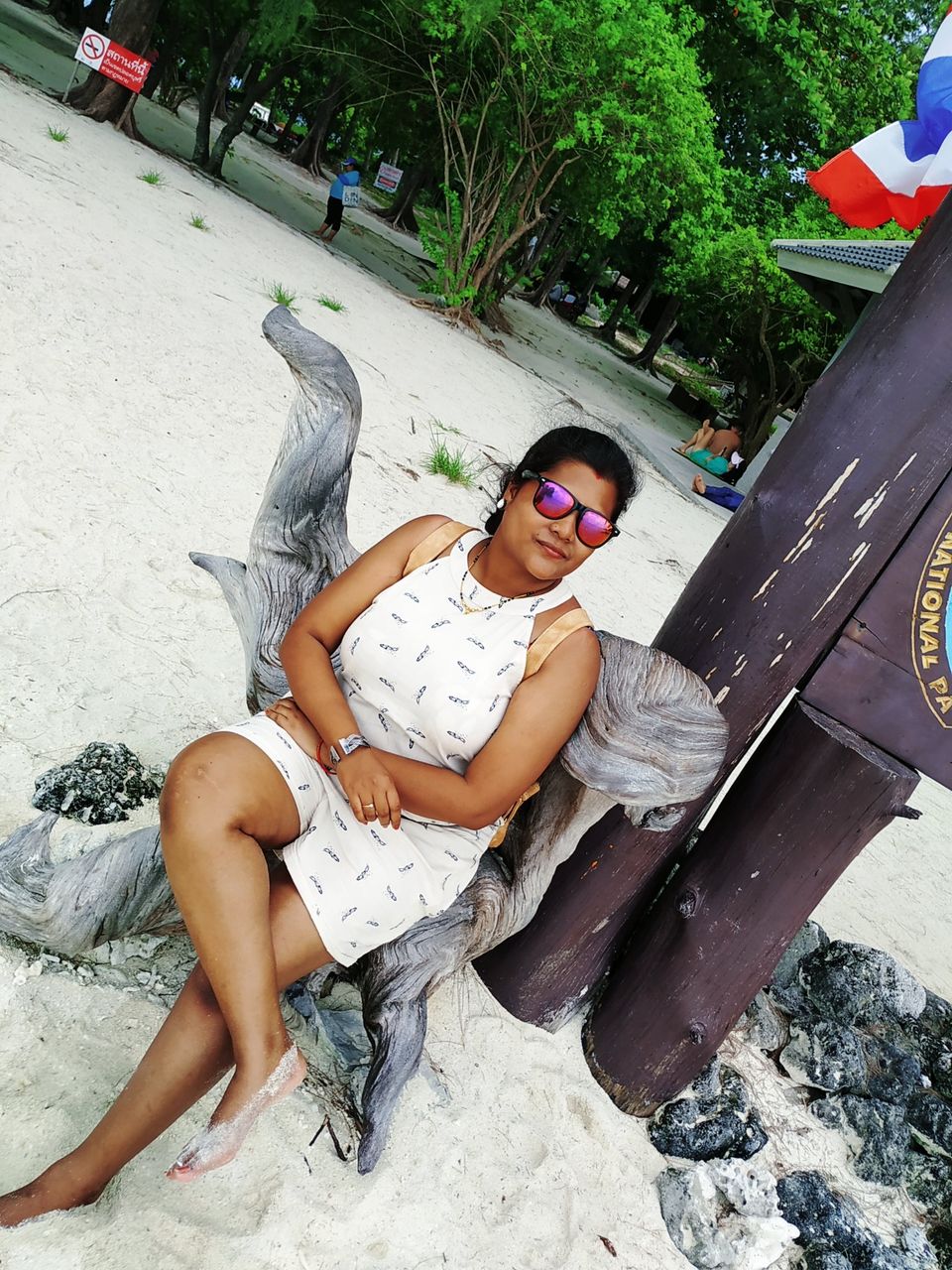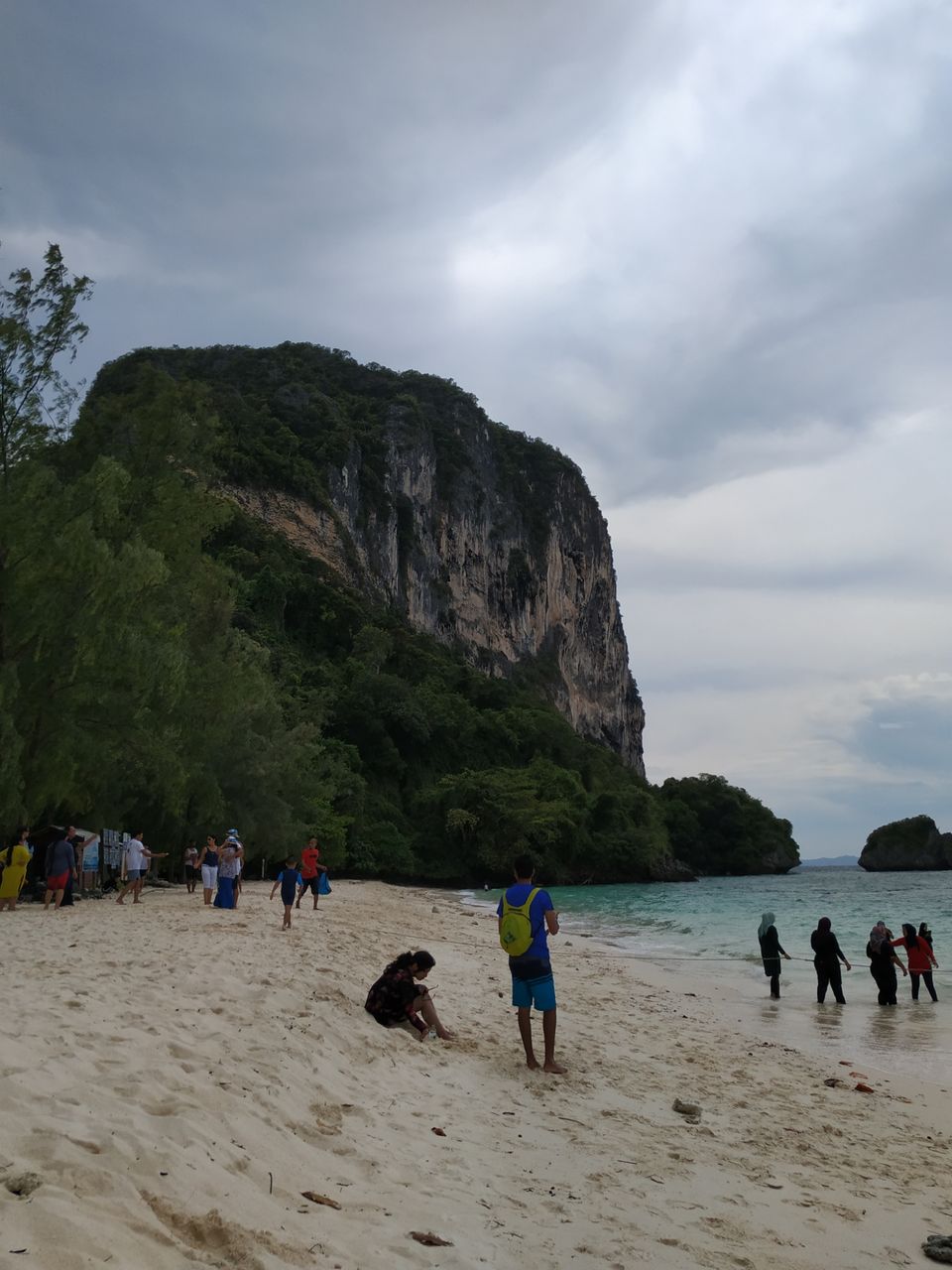 Things that includes in Tour:
1) Hotel Transfer
2) Drinking water and fruits
3) lunch
4) Mask, Snorkel, Life jacket
5) Accident insurance
Things to bring in tour:
1) Beach Footwear
2) Sun protection cream and hat
3) Swimming Towel
4) Camera
Price:
1) Hotel- 1500 THB/day
2) Tour- 800 THB/person
3) Food- Max 1000 THB/person/day
4) SPA- 300 THB/person
5) Extra- 1000 THB