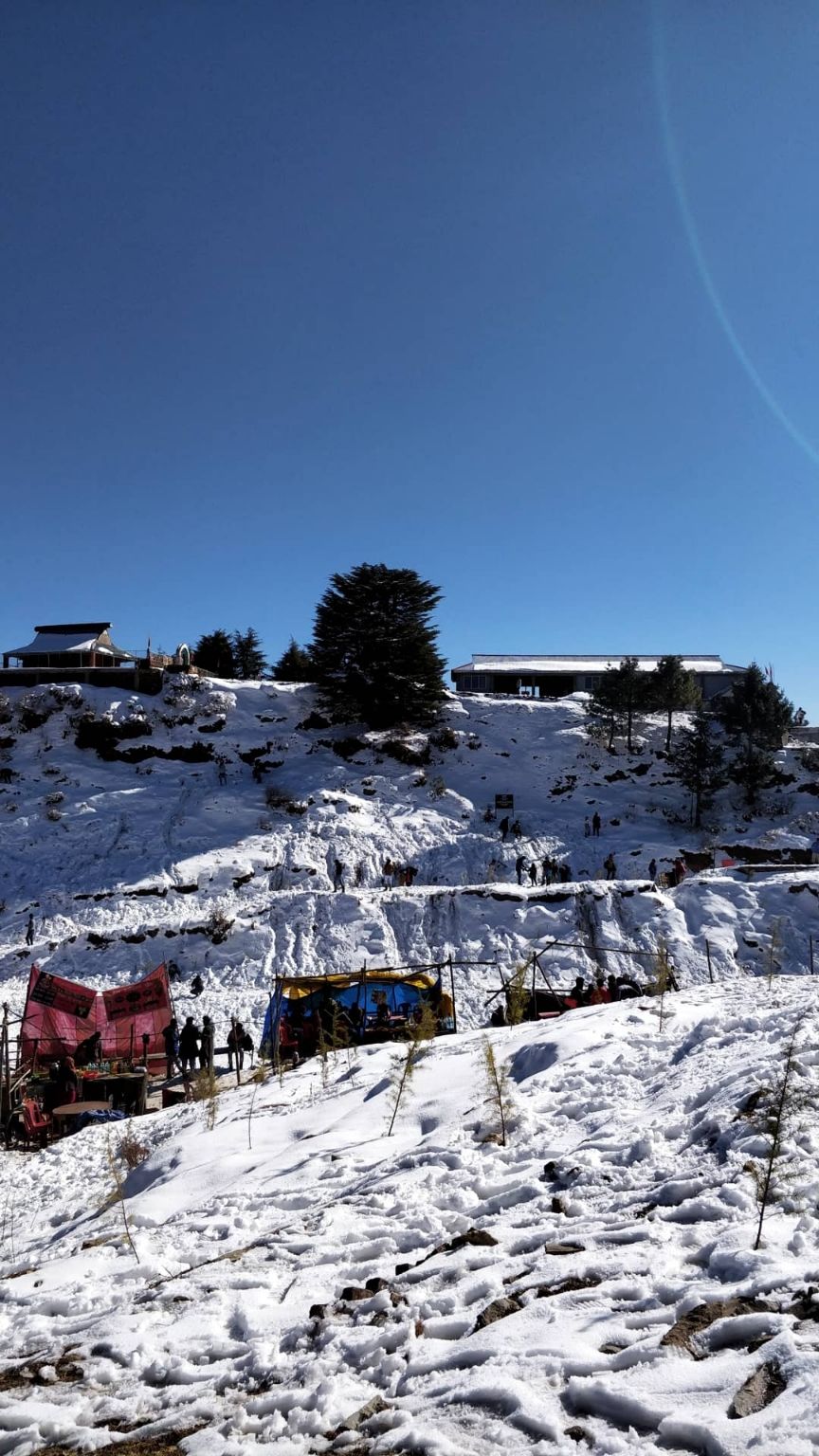 It was the 13th night of December 2018 when we decided to visit Kufri as it was snowing during that time. The first thing we did next morning was boarding a volvo from Delhi
(Kashmere Gate) to Shimla. Buses are all fun only if you reach your destination on time. But not in this case, as we reached Shimla in 10-11 hours.
We booked a guest house very near to the mall road. But reaching this place was a task. We reached Shimla at 8pm. The new bus stand of Shimla is far away from the main Shimla. And we decided to take a public bus to the old bus stand which is a little close to the mall road. The driver told us to get down at a place which would lead us to our guest house. Walking upward all towards the top of the hill (mall road) from that point was very difficult. We were all tired but still had the courage in us. The courage disappeared after a few steps. :D But yes! We reached after walking almost 3-4km with bags and tiredness.
The Ridge Shimla: After gathering ourselves and having done our dinner, we decided to go for a walk to the mall road. Ah! What a beautiful place it is in night, nothing less than a paradise. The lights, the architecture, the cleanliness, the cold weather- everything was perfect. We have been to shimla many times but this time it was worthy. All the tiredness was gone when we started exploring this gorgeous ridge. Such a peace it was.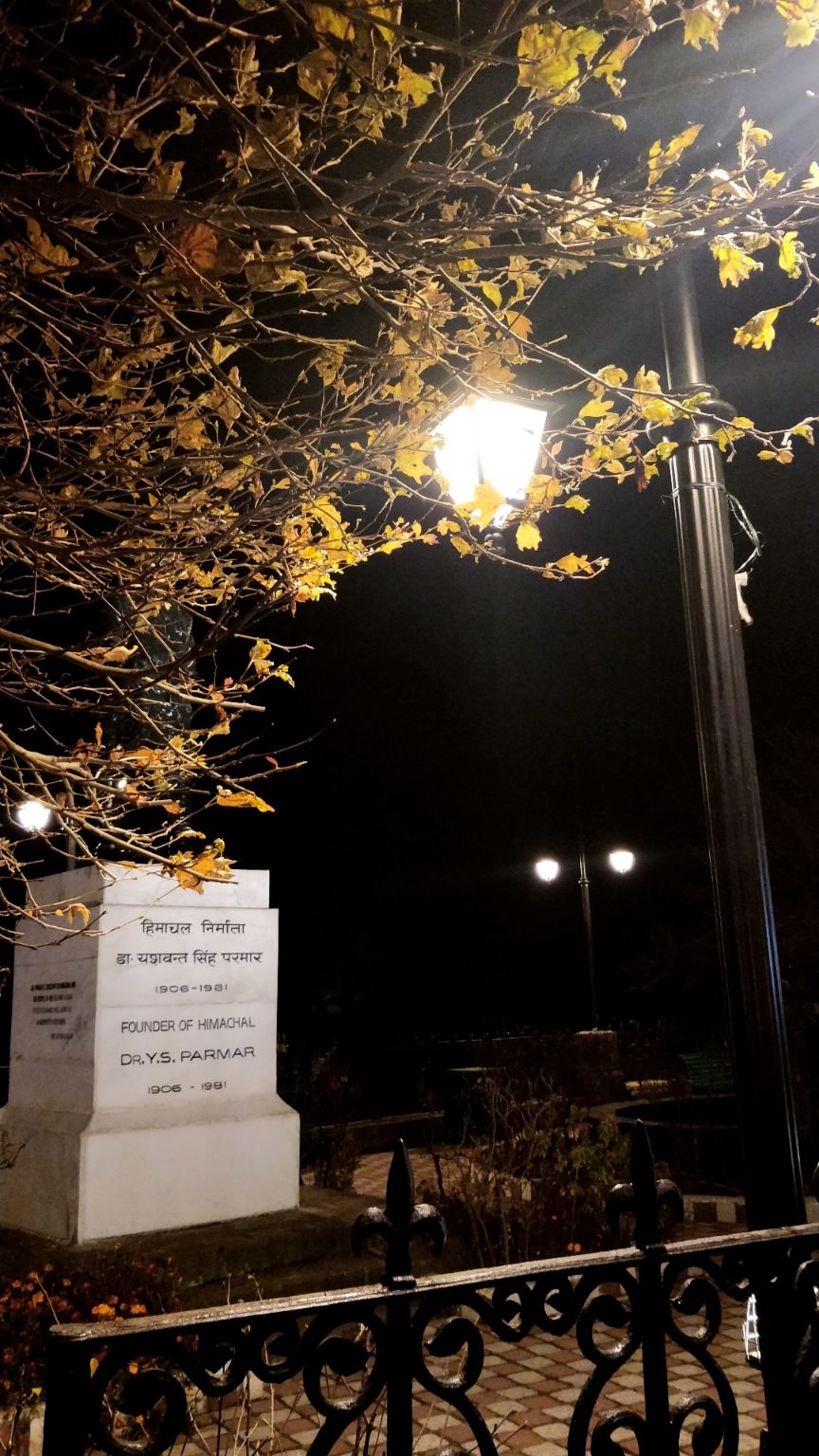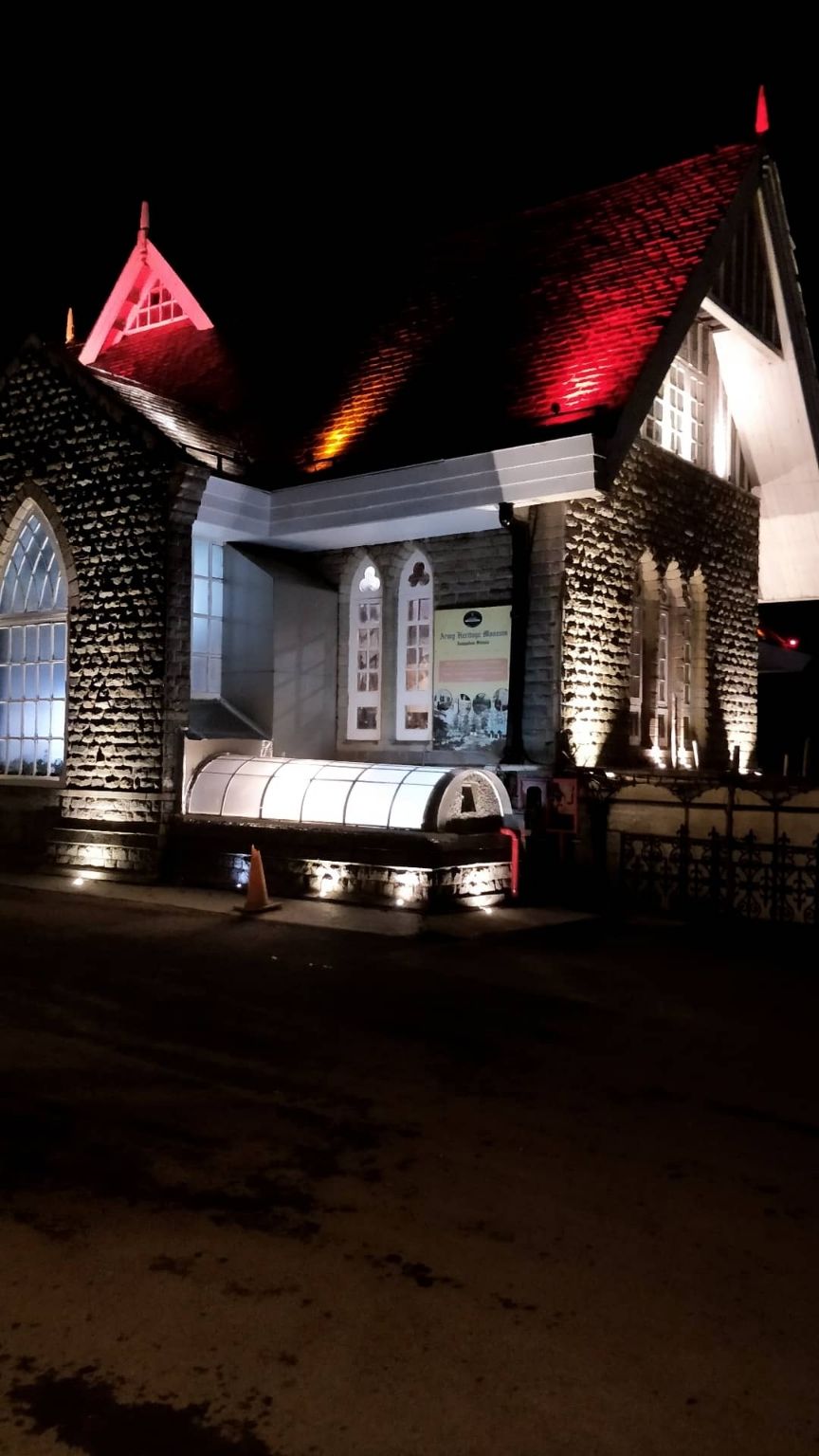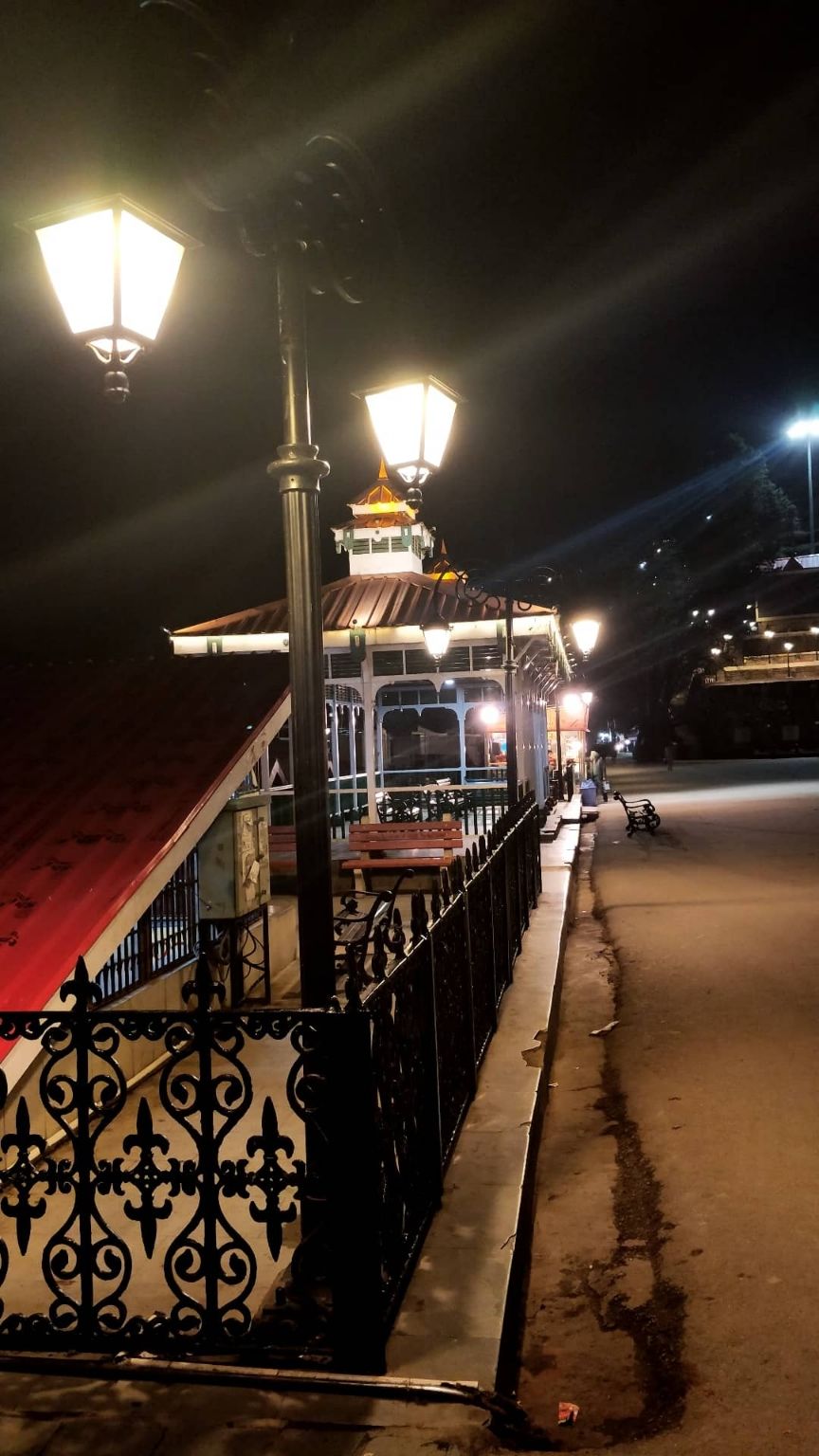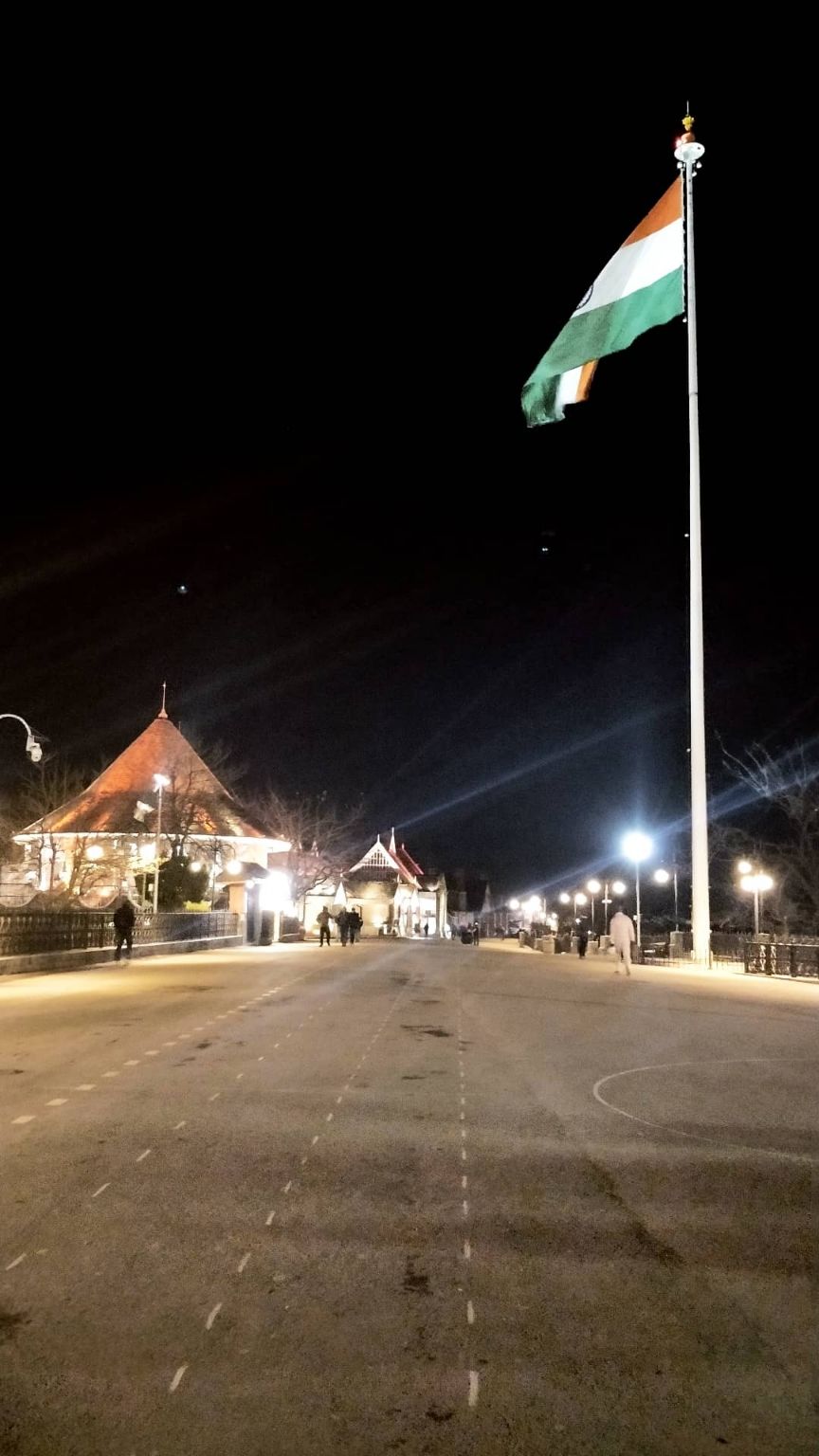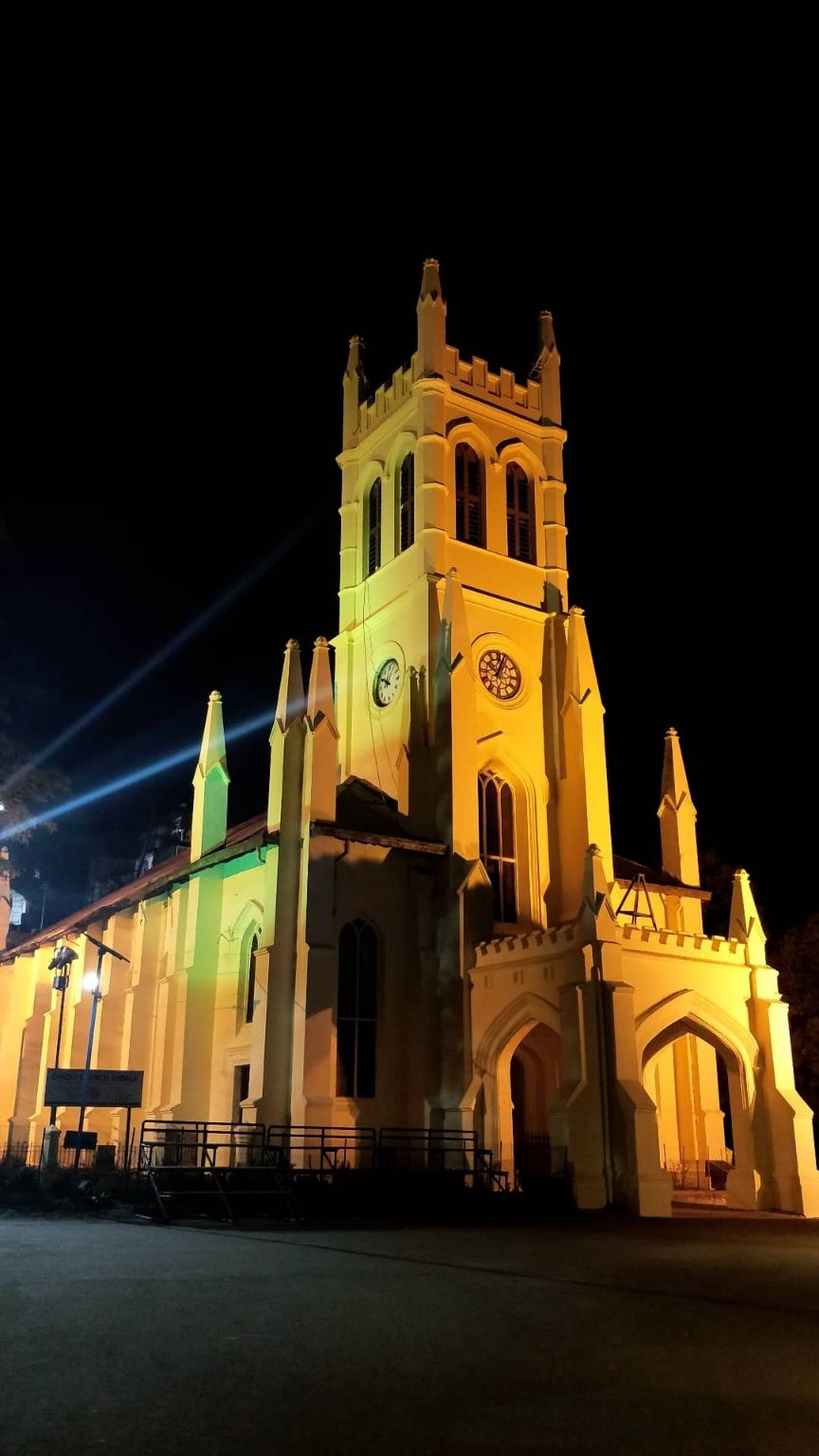 Before going directly to Kufri, we decided for some local sightseeing. We booked a taxi in Rs 1300 for a whole day.
Firstly we visited "Jakhu Temple" which is located at the peak of a mountain. One can reach this temple via cable car but we decided to go by taxi. After reaching there we faced our fear- the monkeys to be precise. I have never seen such naughty monkeys in my life. They were all playful yet snatching things from everybodys hands. They would handover the things only if you feed them with something.
Kufri: The day we planned for! The road to Kufri is beautiful and what made it more was the snow. Though it wasn't snowing but we could see a lot of leftover snow. As we reached Kufri, it started snowing but lasted for few minutes. One can avail for some fun activities such as zorbing, skiing, river crossing etc. Otherwise one can book horses to reach at a place above Kufri to enjoy snow and food. It is not safe to take horses in snow. People around us fell as the horses were slipping a lot, even we were about to fall a lot of times. The snow point was breathtaking, the sun light falling directly onto the ground making the snow sparkle was no less than a fairyland. There were not a lot of food options yet a place to chill, relax and enjoy. 
After coming back we went to cafe sol for dinner. A perfect place with a perfect view. One should definitely check out this cafe when visiting Shimla.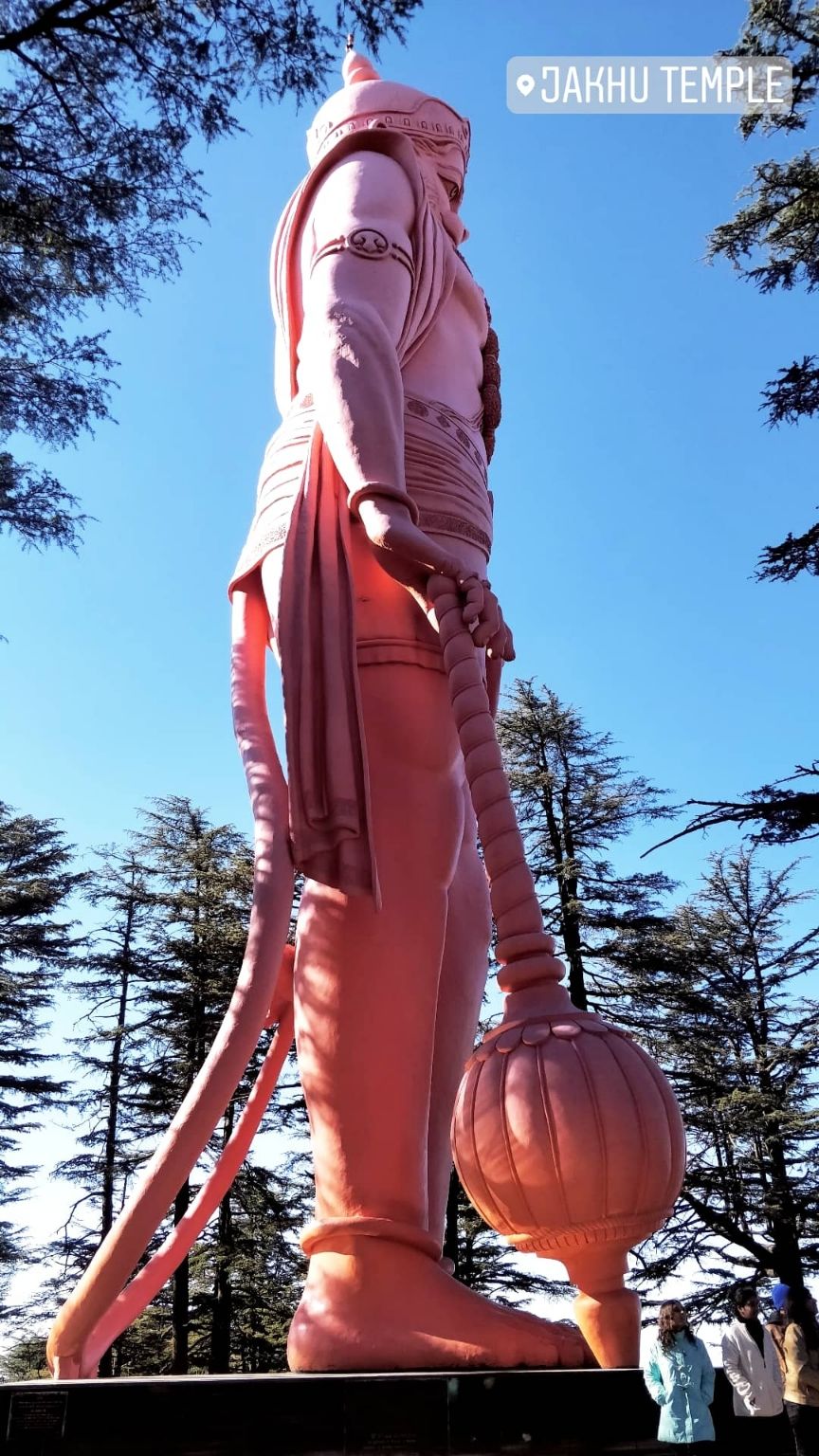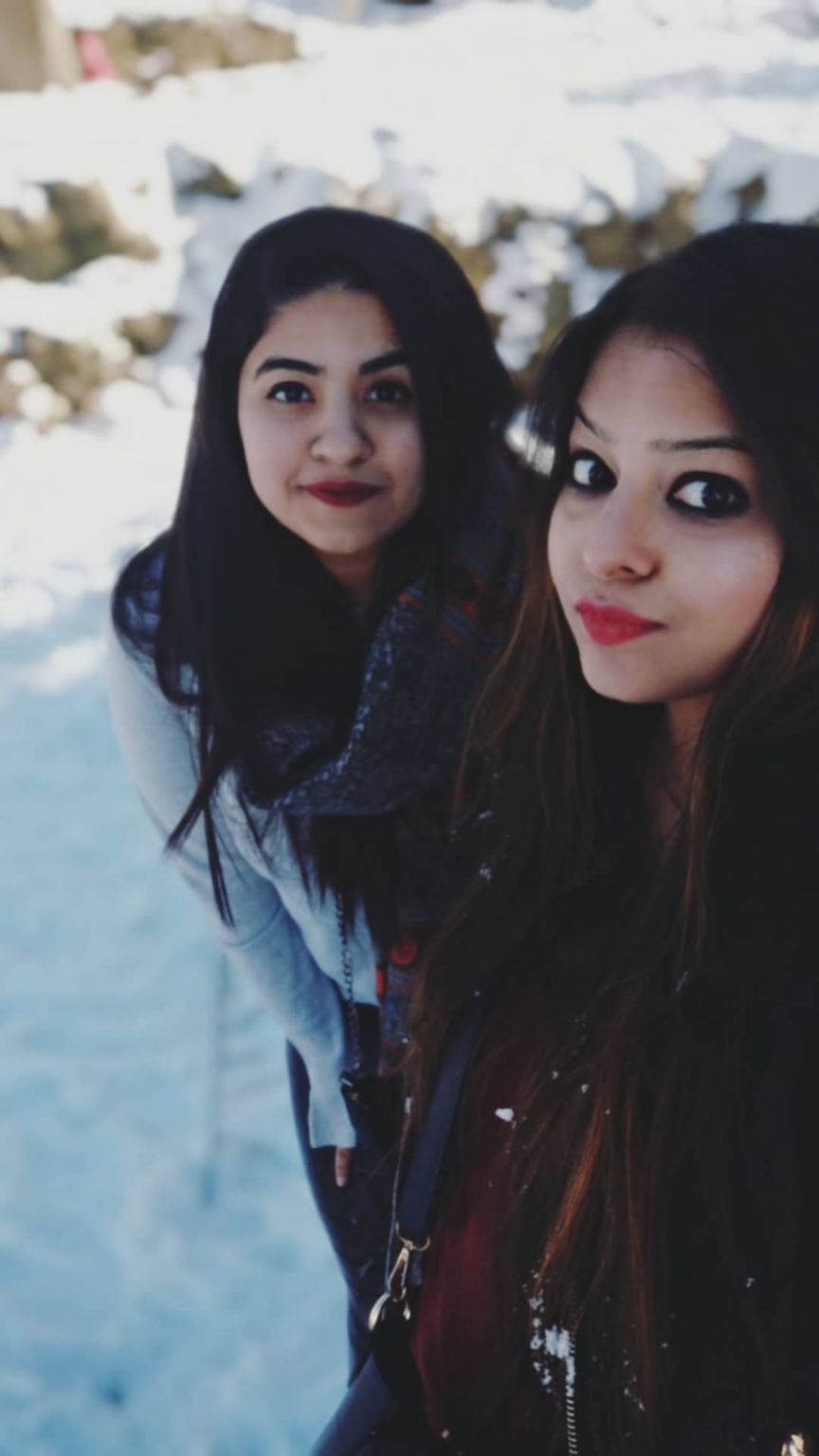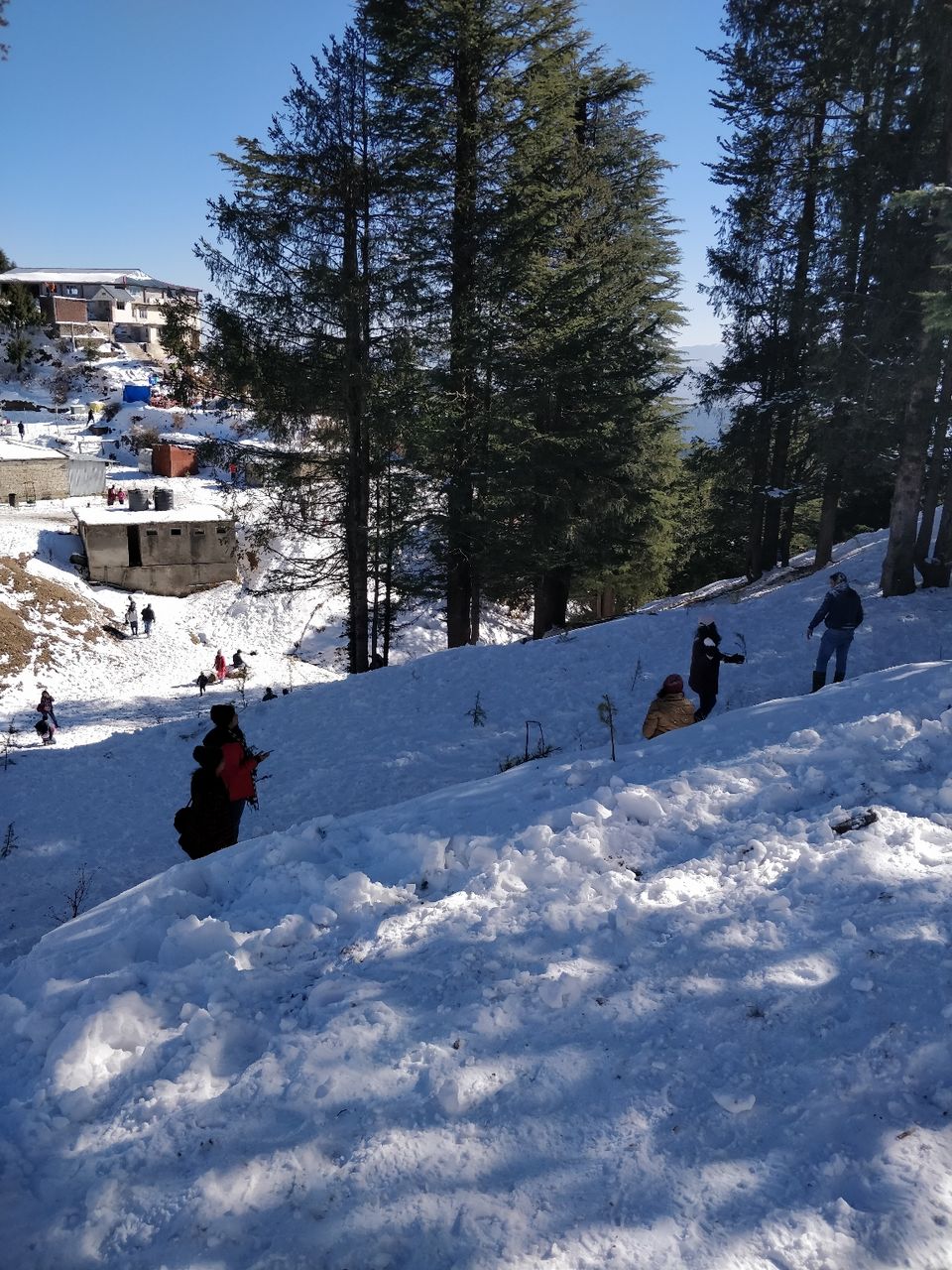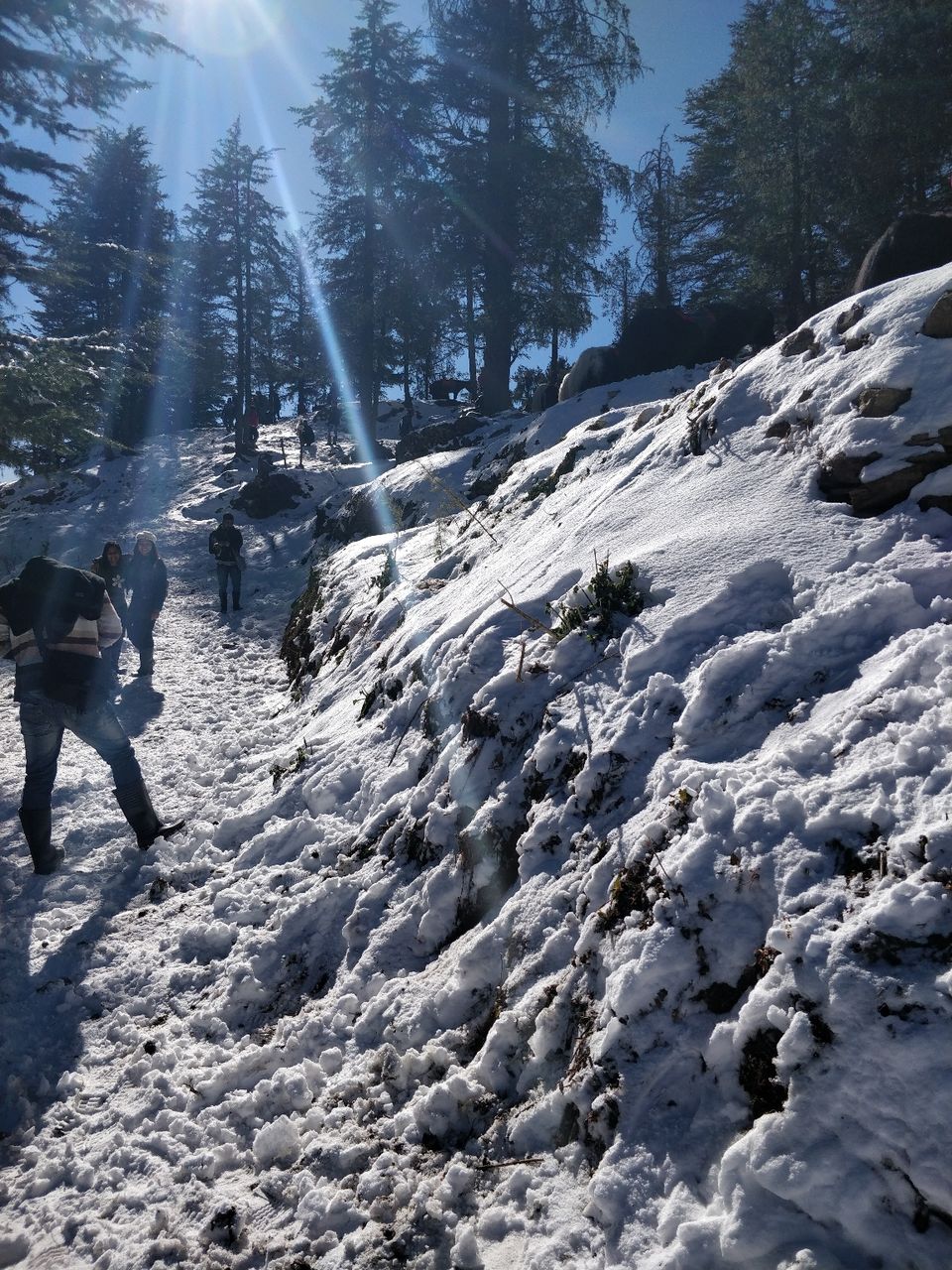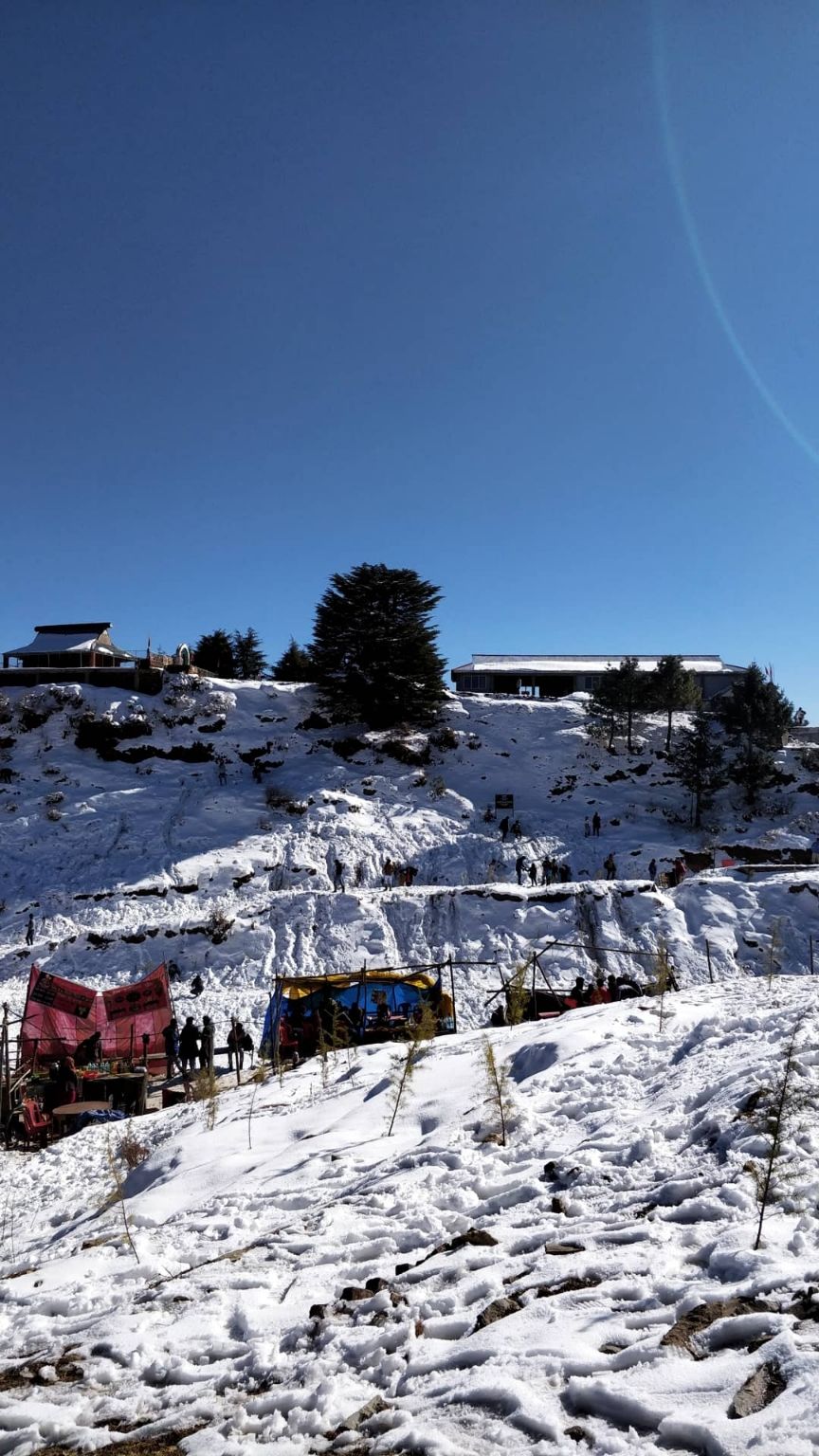 The day of going back to our usual life.