Journey started at 2020 hrs with boarding metro from DLF Phase 3 Gurgaon to Vidhansabha (change at Sikandarpur). As I get down at Vidhansabha metro station and managed to survive the mini marathon from platform to the exit gate, I was ready to be welcomed by drunk and over enthusiastic drivers of sharing auto/Ricks. From ₹100 to ₹80 to ₹70 to ₹50 to get one electric rick. (Safety tip: As you travel solo that to at night and willing to take bus from Majnu ka tila, DO NOT GET INTO ANY ARGUMENT)
God is on my side for sure, I am ahead of ETA by Google maps🤪
Bus started at 22:20 hrs..
Yiippeee!!! Here I come Shimla ♥️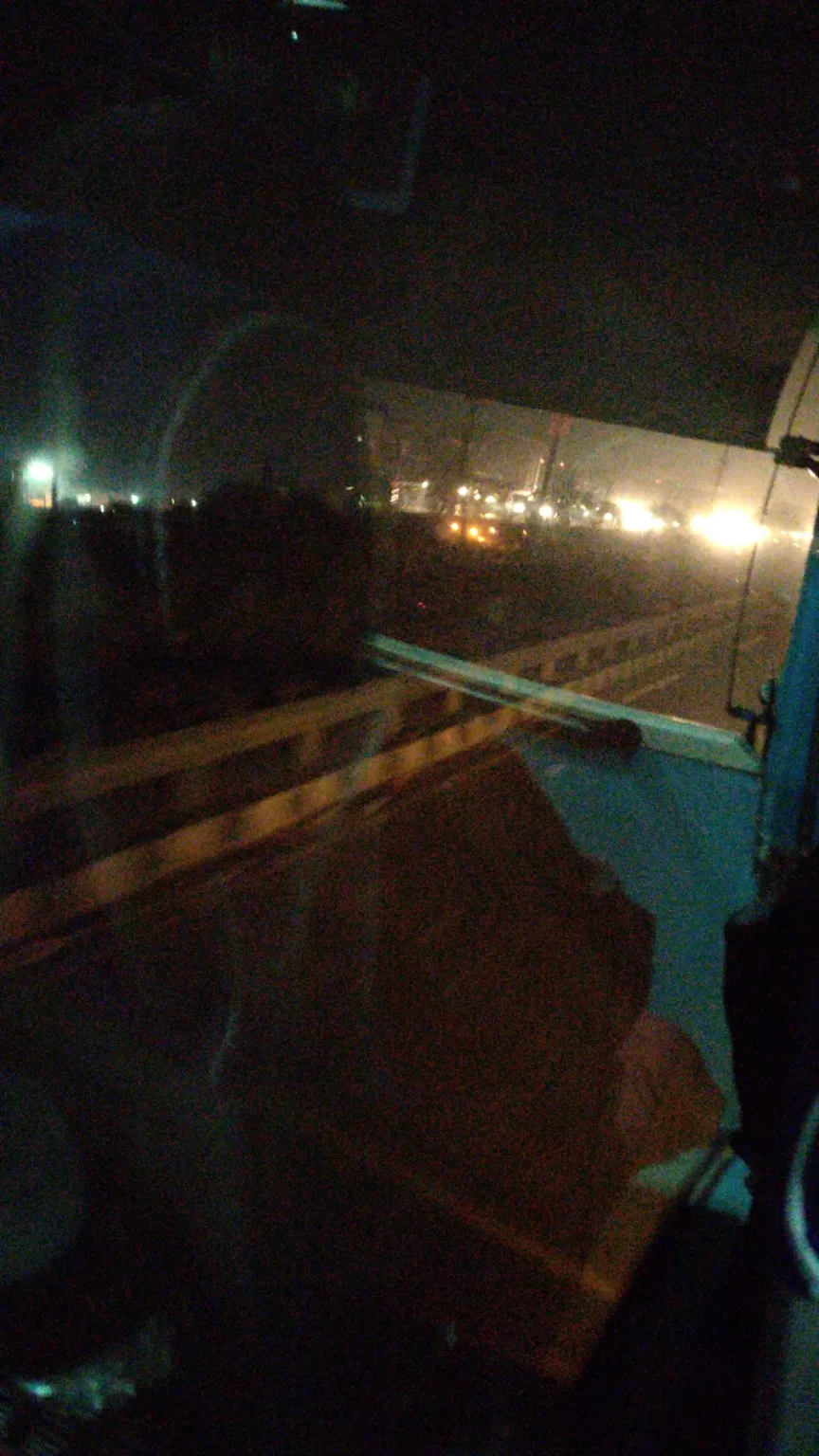 Part 1 : Reached Shimla at -6°C ❄️❄️, bus dropped at Victory tunnel and the task was to figure out my way to hostel. At sharp 0600 hrs, it was dark and within 10 min of walking I could feel me fingers freezing,that's when I checked temperature. Well, I stood by and clicked some pictures and continued my walk.
There I came across my first spot Kali Bari Temple. I've dared to take off my shoes to enter the premises. I could feel ice crystals at my feet. After taking a stroll inside the campus I started walking towards my hostel. On my way the second beautiful thing I found was 'Rivoli Tunnel', this tunnel connects lower market to Lakkar bazar( that's what they called it). After a good 55 mins walk I managed to find my hostel. Welcomed by snow track, I reached and got the early check-in done. Here generally the check-in time starts at 1400 hrs. I decided to take a nap before I start my day. I slept for good 2 hrs, woke up fresh and all ready to explore.
Part 2: I started walking from Lakkar Bazar towards Mall Road, if you trust Google, you'll definitely miss the short cuts, so better ask some locals nearby before you walk ahead. As I reached at Mall road,it was a whole new sight at 'The Ridge'. Bright sun, happy people, cold breeze proving 2°C at 1130hrs. I decided to go to church for Sunday service and by God's grace I was on time for it. Managed to click a picture before the volunteer asked me to put phone down 🤪. I was famished by the end of Church,hence, started walking towards the most recommended place for breakfast - 'Wake and Bake'. This place is relatively expensive gor breakfast so explore market and menu before jumping into it. Post my brunch, I started walking down the lane to explore and landed at 'St.Michael's Catholic cathedral'. It was 1540 hrs already when I came out of the church. I met the Priest outside, he guided me to go to 'Indian Institute of Advanced studies' and 'State museum'. I waited for sharing auto/bus, but had no luck getting one. I started walking, after 45 mins of walking I reached my destination. It's definitely a place to be for Architecture lovers, history enthusiasts and explorers. I bought tickets which was just ₹50 and started a guided tour in Viceregal house (before independence) and Rashtrapati Niwas( after independence). Thanks to Dr.S.Radhakrishnan, who made it into a nationalized advanced studies institute in 1965, where one is allowed to pursue research post PhD on Humanities and sociology. I have come across some beautiful pictures from the archive and read about the place where all the meetings for the historic partition took place. If you chose to come to actually learn something, I would advise you take your own good time to read through each room. Don't rush because your group of visitors are moving ahead. Photography is not allowed so take advantage of it and make every minute worth while going through every single picture and the description. This place has a good collection of books, take you time to understand what you need to learn and buy it from the book shop at the entrance. It was 1700hrs already when I finished my visit. I took a walk out of the place and went to buy a souvenir. I started walking down the lane towards museum ( which was closed by then) and then Peterhoff.
I wanted to drink something hot but milk. I started walking down the other side of Mall Road, couldn't find anything but chai/coffee. Found Hotel Combermere, and Lemon tea😌 So relaxing!!
I've heard about Krishna Bakery, one Pahadi friend emphasized on his call, not to miss this place. The decision of stopping by is worth all the walk I've done in s day. Just ₹25 for the best veg puff/egg puff I had ever. There are multiple other options you can chose from. That made my day. After a tiring day I started walking back to the hostel. At 2000hrs I reached hostel, met a few people in the common area.
After a long chit chat we decide for a bonfire, at 0030hrs we were sitting in freezing night listening to cult songs 🤣 all from late 90's.
After a tiring day I crashed into bed. Waiting for snowfall, checking the weather forecast as my plan for Kufri didn't work out. I couldn't rent a vehicle coz of the heavy snowfall uphill😞. Holding my phone in hand, tucking myself in bed, I dozed off.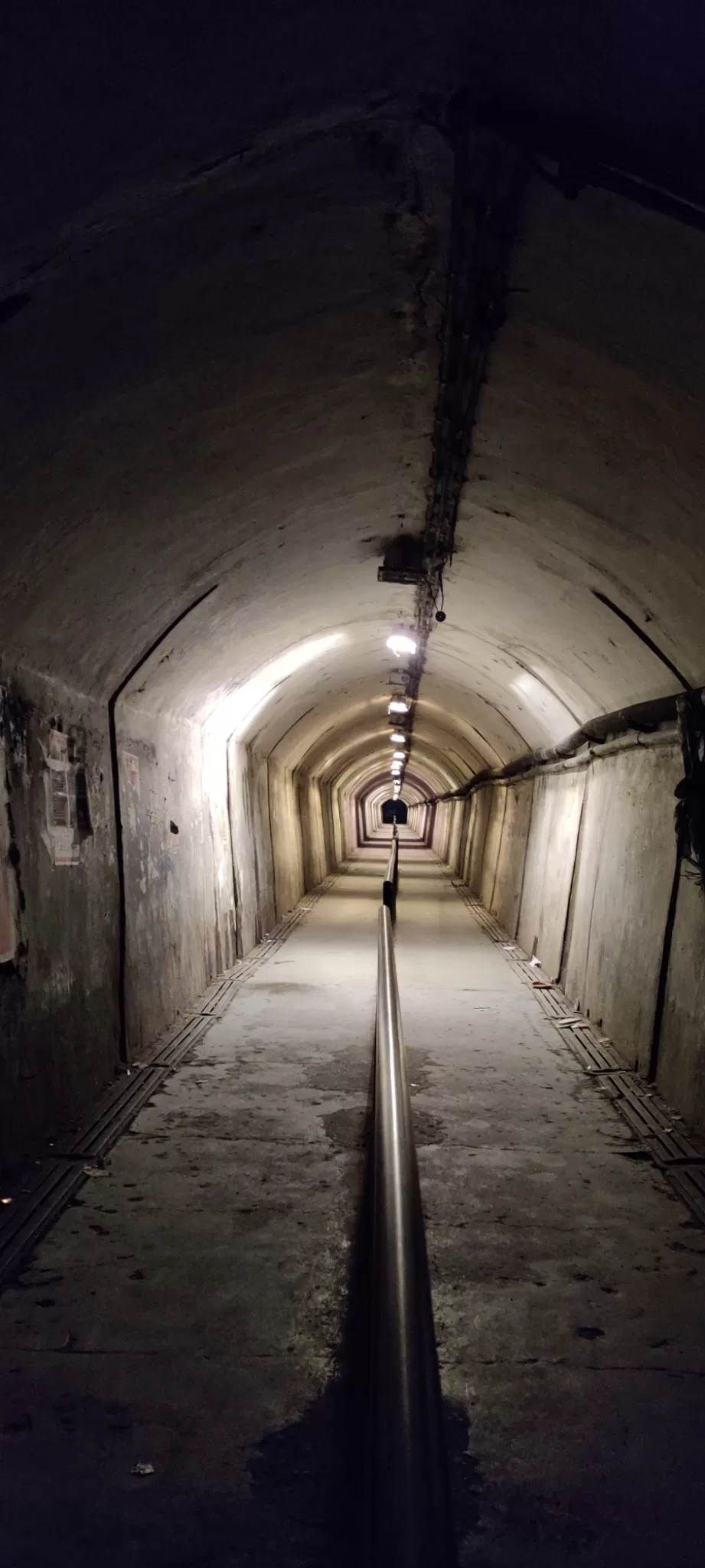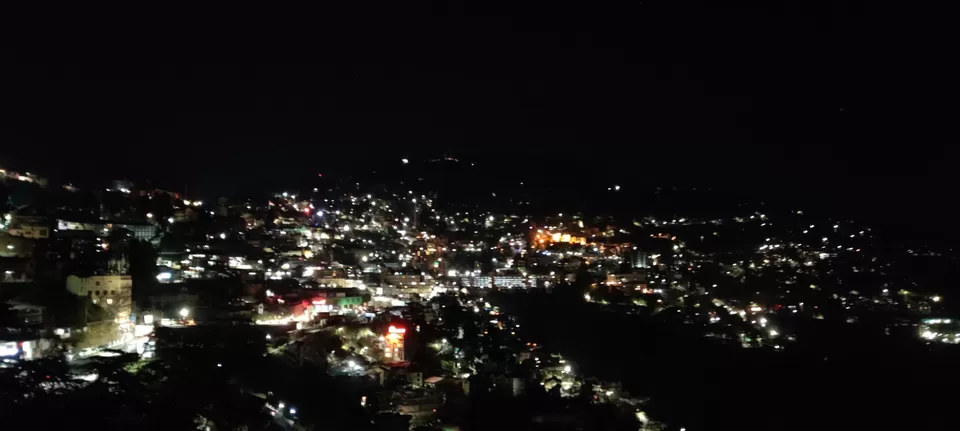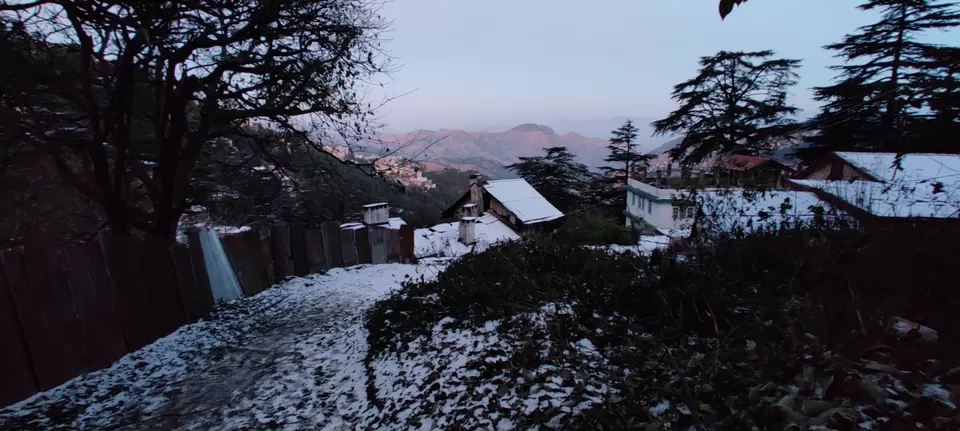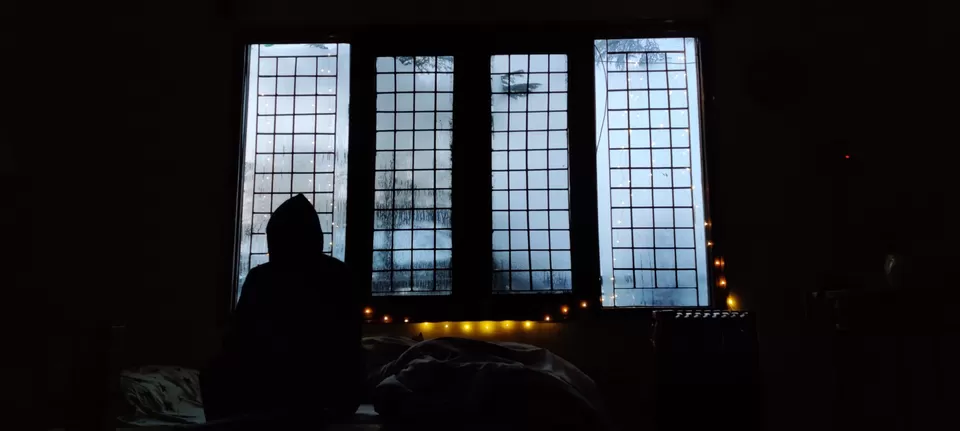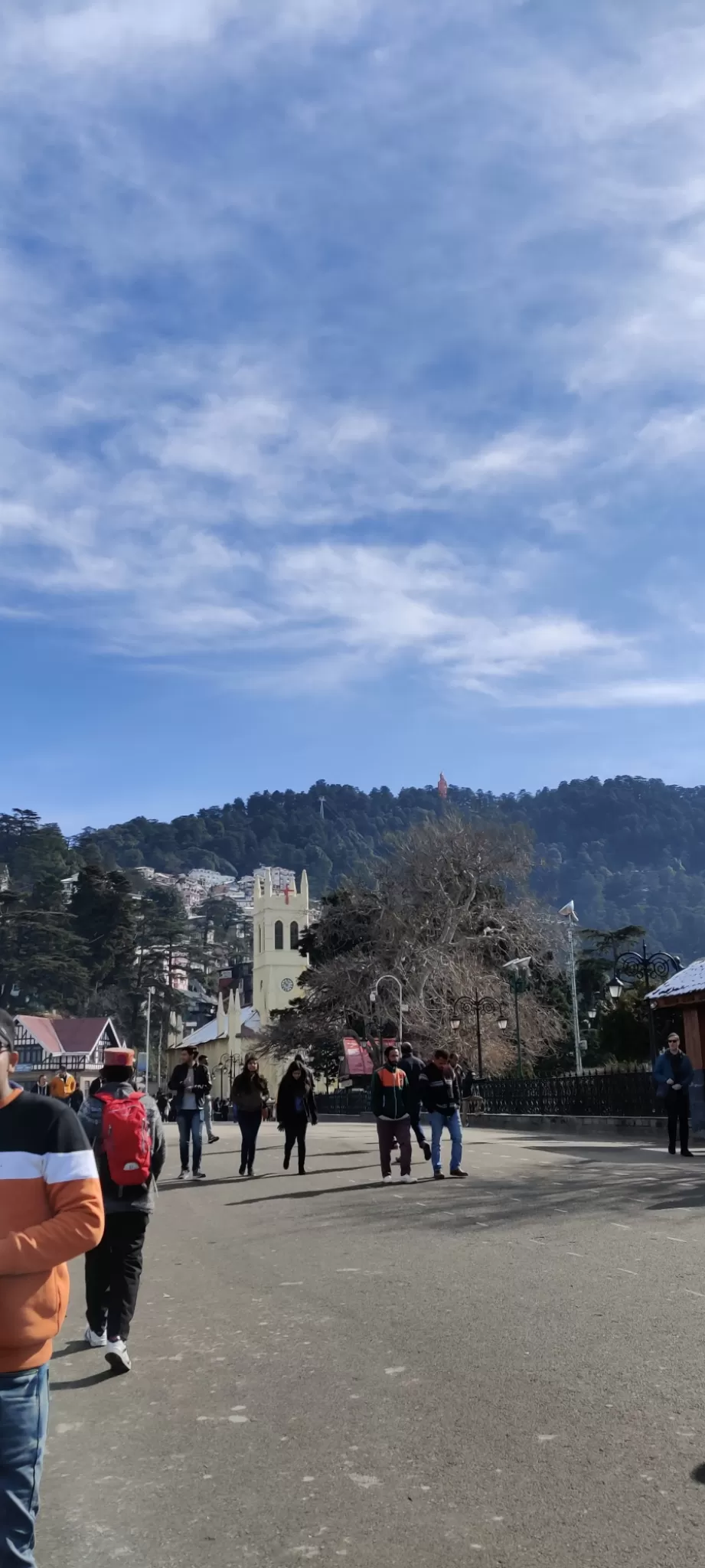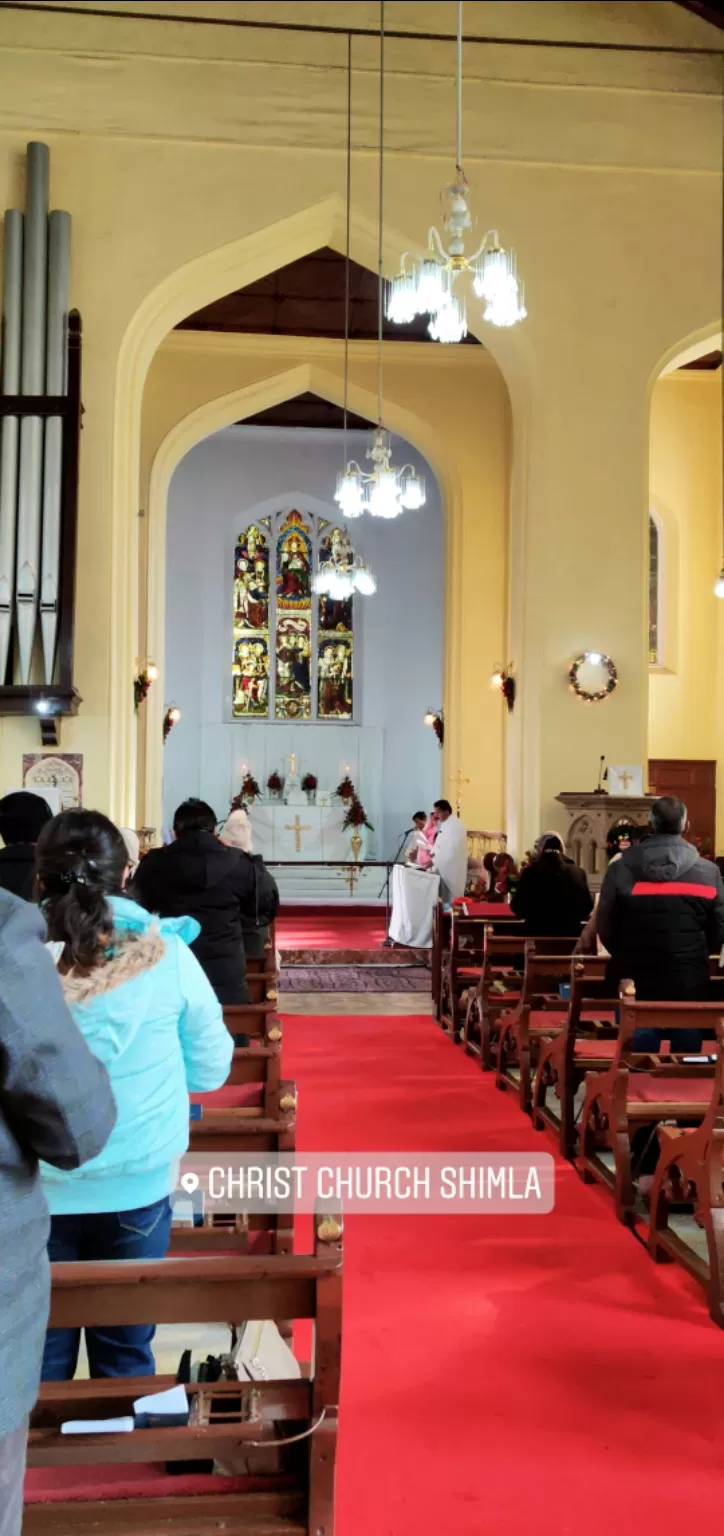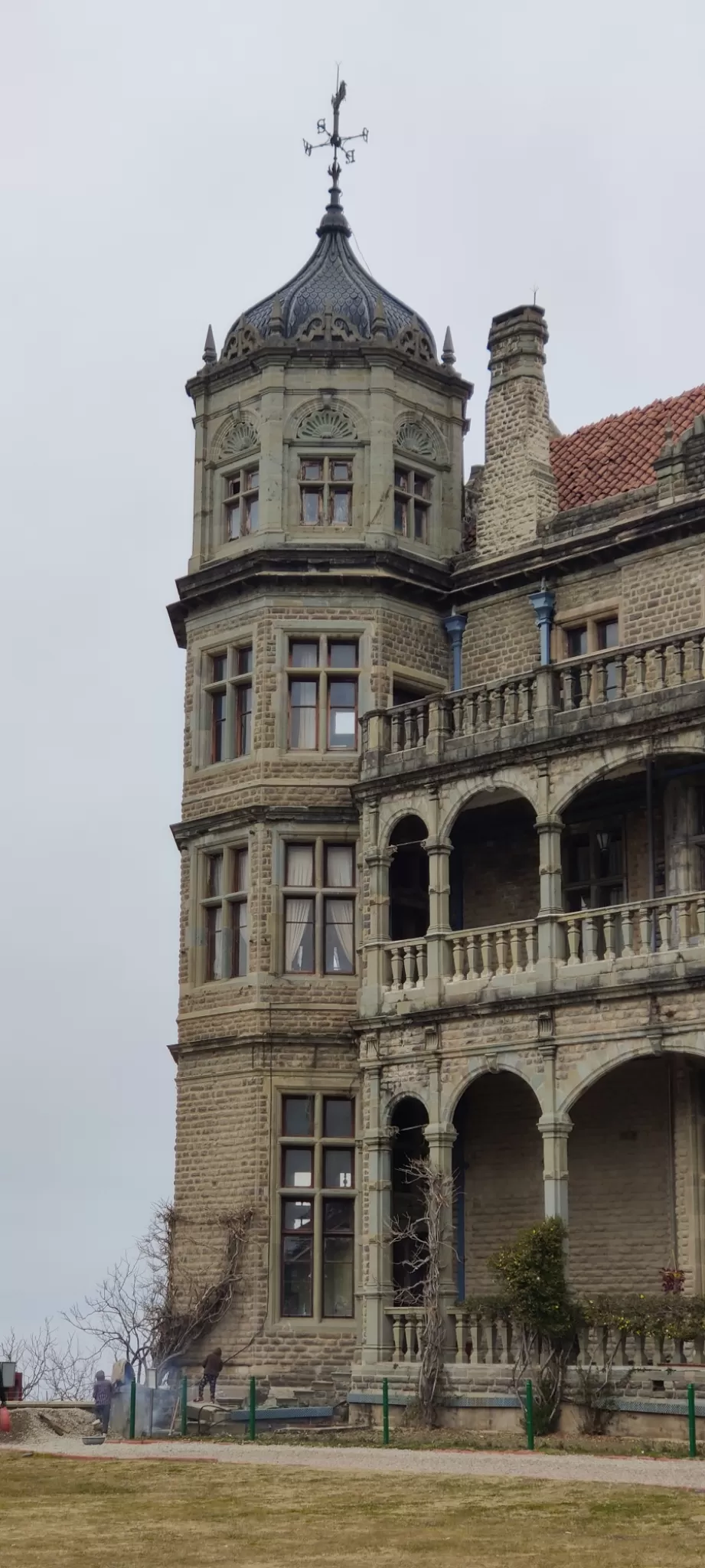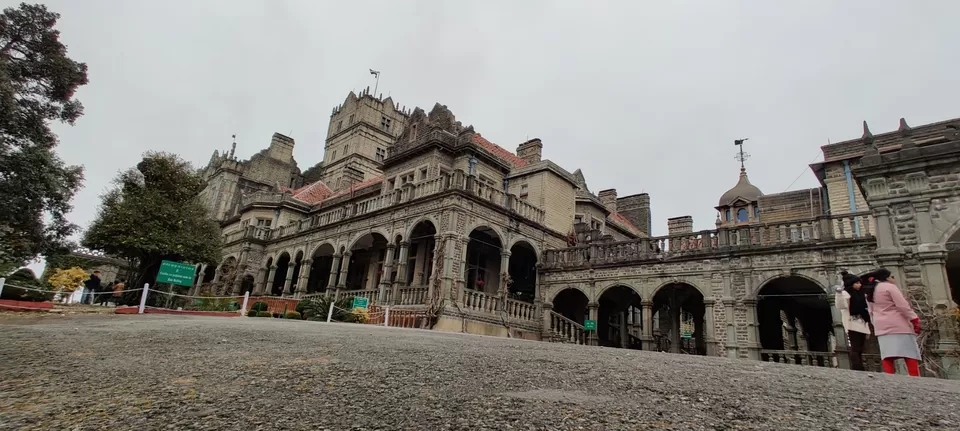 I woke up at 0800 hrs to witness heavily raining Shimla with no visibility. So yeah, understanding comes my way and I slept back again. Woke up at 1345 hrs hoping that rain would stop but to my no good. It was still drizzling. I had hope that at -1°C this might turn into snowflakes. Didn't work out that way, I decided to take a hot water bath and figure out things later.
At 1530hrs, I made Maggie and trying to figure out my return tickets. That's when the other hostel mate asked me to go for a walk out. At 1630hrs we left our hostel, finished checkout formalities and all set to leave ( had no plans to come back for luggage).
As we stepped out, streets look beautifully drenched, everything around was soaked in rain. One can see dense clouds on top making it less clear to see what's uphill or downhill for that matter. We stopped by to get some extra sweet chai.
As we reached back to the Ridge, it started snowing 🌨️❄️❄️❄️❄️❄️❄️ My eyes couldn't believe that. We walked all the way to this Punjabi dhabha and grabbed Butter chicken with butter Naan. It was absolutely satisfying. It was just an hour left for my bus so we decided to walk under snow and click some pictures. So we did likewise. There was a joy in the air. Everybody around us was so happy. Some were witnessing their first snowfall of life. Kids were playing with the fallen snow. Benches, roads, trees and everything around us was covered on Snow.
We decided to wait at Indian Coffee House for my bus. With a sweet promise to meet again we departed. At 2200 hrs I board the bus and started my journey back to pavallion.
I am happy for this surreal experience. I might plan to go to kufri, Mashbora and yes the heritage train some other time.
I thank God for this splendid trip and endless joy.♥️❄️❄️