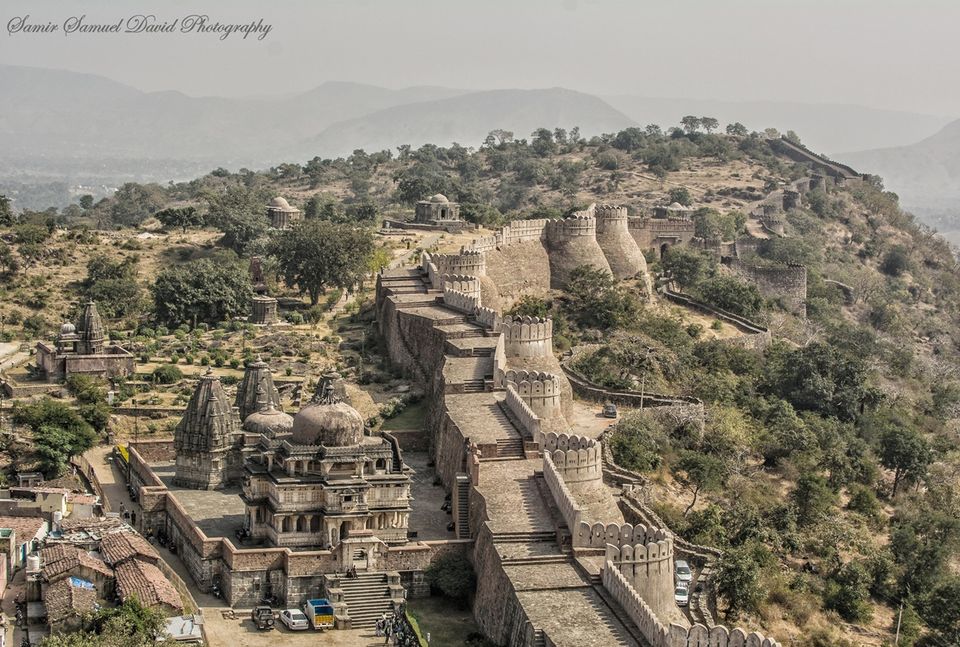 It took me just a 2 and a half hours from Udaipur to reach the Kumbhalgarh Fort. I reached there in the late evening, just before the sound and light show at the Kumbhalgarh Fort begins. I decided to attend the show first and then get to the hotel that I booked.
It was already dark as I entered the light and sound show. They were throwing focus lights here and there on the fort and there was some audio documentary played in the back score. It must be amazing but this show didn't interest me much. In less than 15 minutes, I decided to get to my hotel.
I booked Kumbhalgarh Forest Retreat. It was more like a resort and had beautiful rooms. I loved the big balconies with each of the rooms that offered a beautiful view of the lake. The dinner was delicious. I slept for the day and the next morning I woke up to feast upon the complementary breakfast inclusive in the hotel charges. The room tariff was Rs. 4000/-
I checked out from the hotel in the afternoon and I then headed towards the fort. Man!! the view of the fort was amazing. The Great Wall of India, which stretches to a 38 kms was right in front of me. Though it wasn't completely visible. I parked my car in the parking and then I entered the fort gate.
The fort was not huge and I had to walk up the fort to reach at its top. The view from the top was mesmerizing. the cold breeze and the aura was mystical and beautiful. I stayed there for a while and clicked some beautiful shots from the top of the fort.
I then came down the fort and had cold drink and few chips from a shop at the fort gate. I then climbed the beginning of the 38 kms wall. It appeared like it extended till infinity. Even just seeing its stretch made me feel tired.
The Kumbhalgarh Fort was built by Rana Kumbha, which is also the birth place of the greatest king of Mewar, Maharana Pratap. The Kumbhalgarh Fort is said to separate Mewar and Marwar and it was used as a place of refuge at the time of battles.
My visit to this magnificent fort of historical importance was memorable. I'd surely wish to walk though the length of the entire 38 kms once in a lifetime.