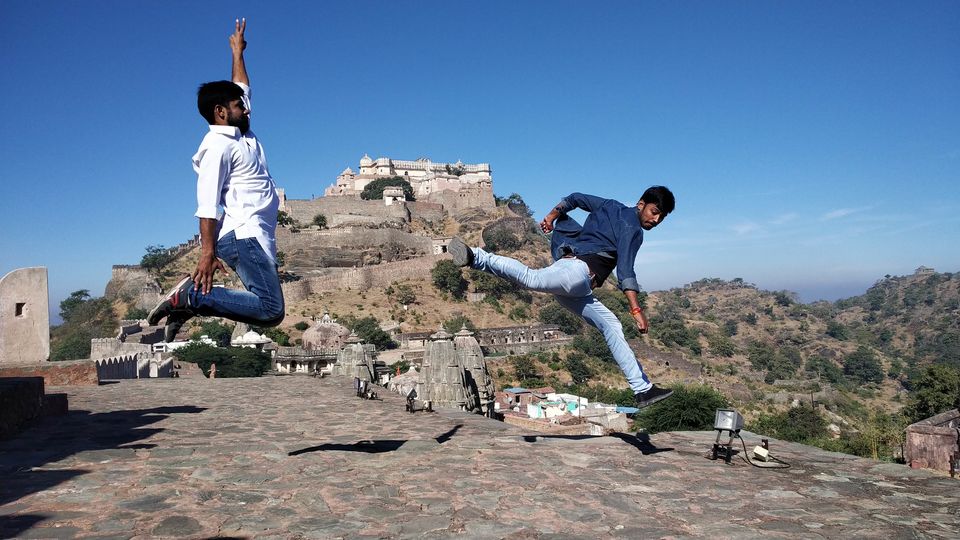 Kumbhalgarh Fort is a Mewar fortress on the westerly range of Aravalli Hills, in the Rajsamand district near Udaipur.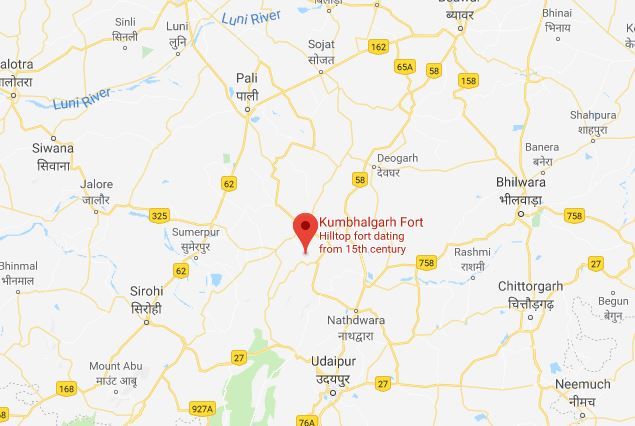 It is a UNESCO World Heritage Site included in Hill Forts of Rajasthan. The history of the Kumbhalgarh fort is very old, but it was rebuilt by this name in the 15th century by Rana Kumbha.
It was occupied until the late 19th century. The fort has been captured only once for a very brief period by the invading power. The fort is now open to the public and is spectacularly lit for a few minutes each evening. It is the most important fort in Mewar after Chittaurgarh.
One should try to reach Kumbhalgarh village by 5 pm. The fort is 1 km away from the village. After lodging and freshing up, visit the Kumbhalgarh Fort for its famous light and sound show.
I stayed at Hotel Kumbha Castle. It is an awesome budget hotel. Let me share a picture of it-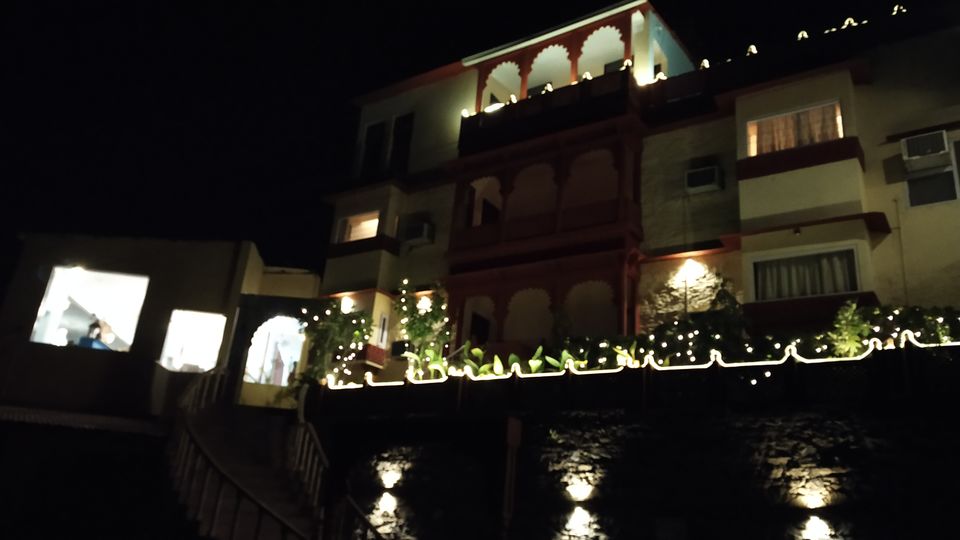 Mind it that the show begins as soon as the sun sets. So, there are no fixed timings. Don't get fooled by the timings mentioned on various sites. The ticket price is Rs 118/- per head.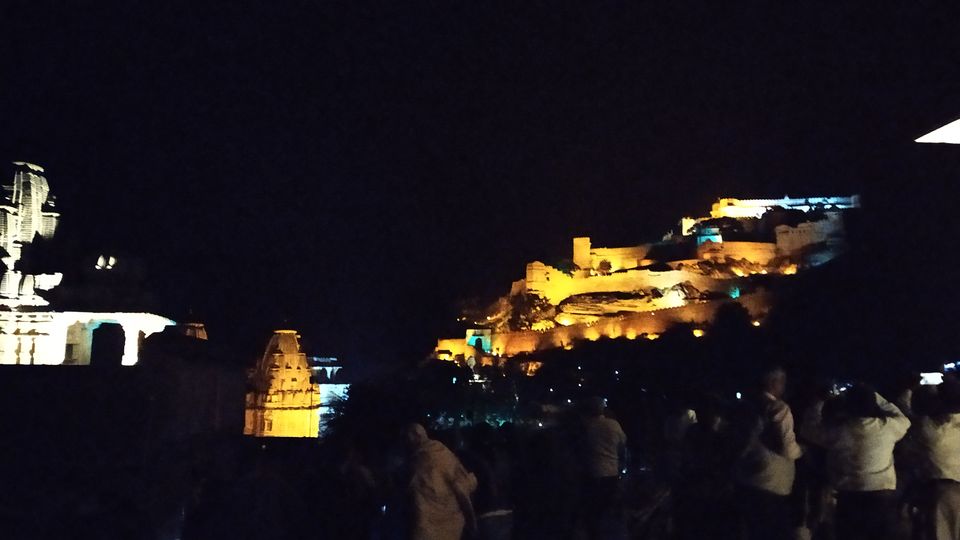 The light show is very interesting. They tell the entire history of the fort in a very interactive way.
Come to your hotel after the light show and enjoy the calm night with a clear sky.
Wake up early in the next morning. The fort opens at 8 am. The ticket charge is Rs 40/- per head. The benefit of going early is that you will find very less crowd. Therefore you can thoroughly explore the fort without any disturbance.
Now, I will take you inside the fort-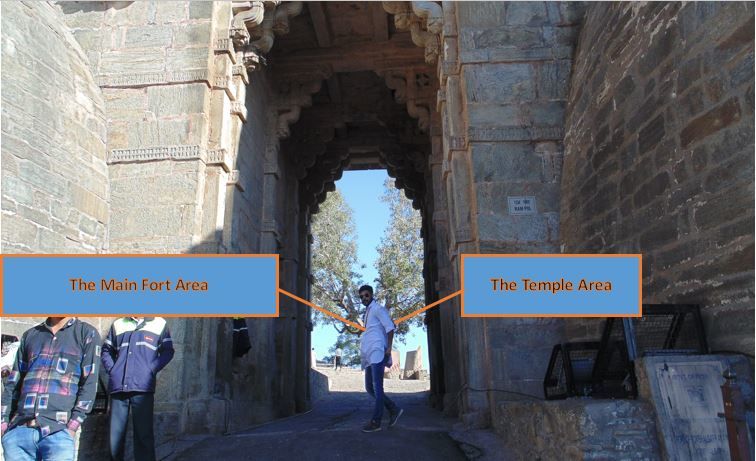 Visit the temple area first. There are some very famous temples here where the king used to pray.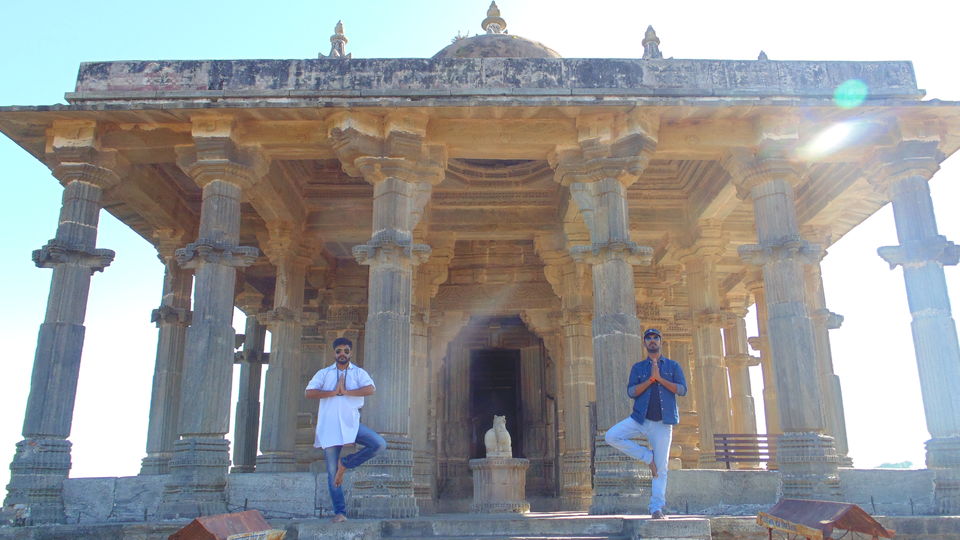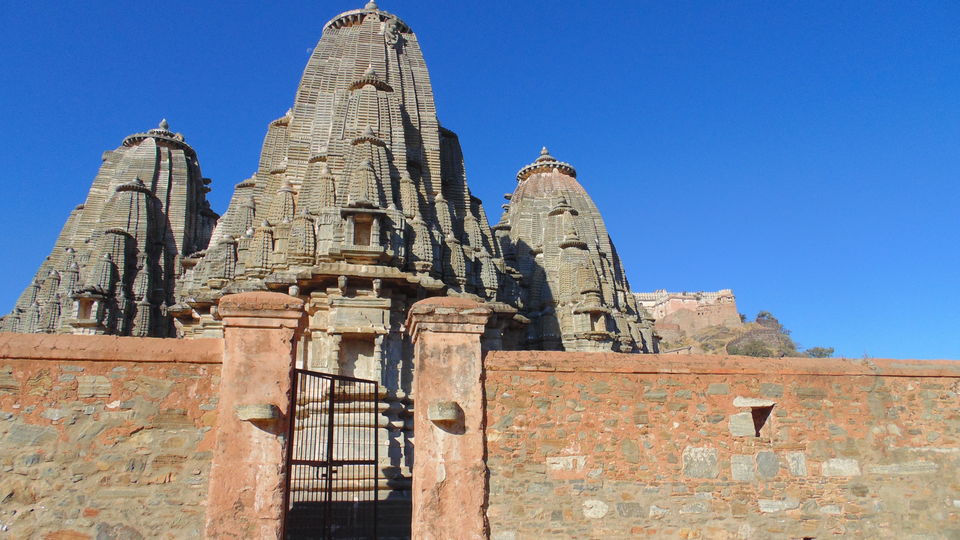 Climb on the fort wall to get the aerial view of the temple and the fort.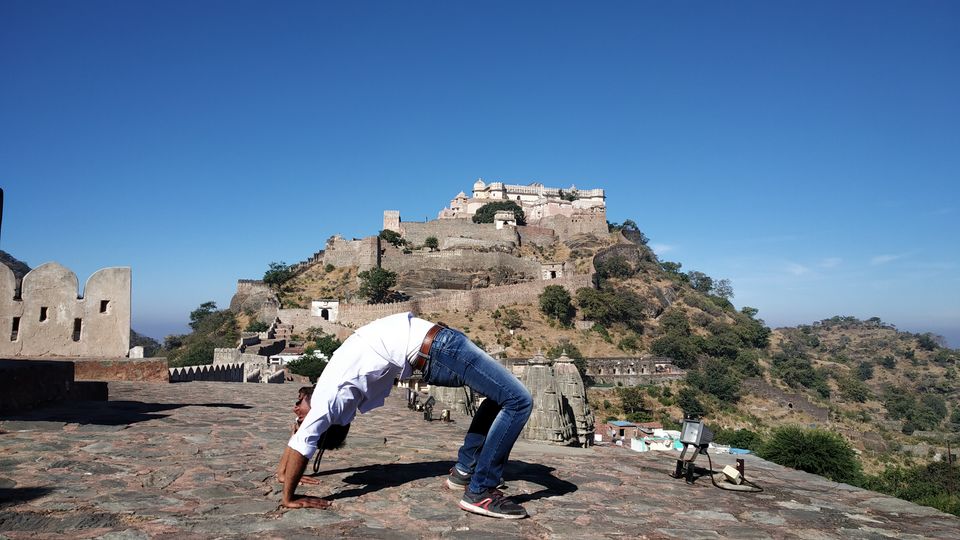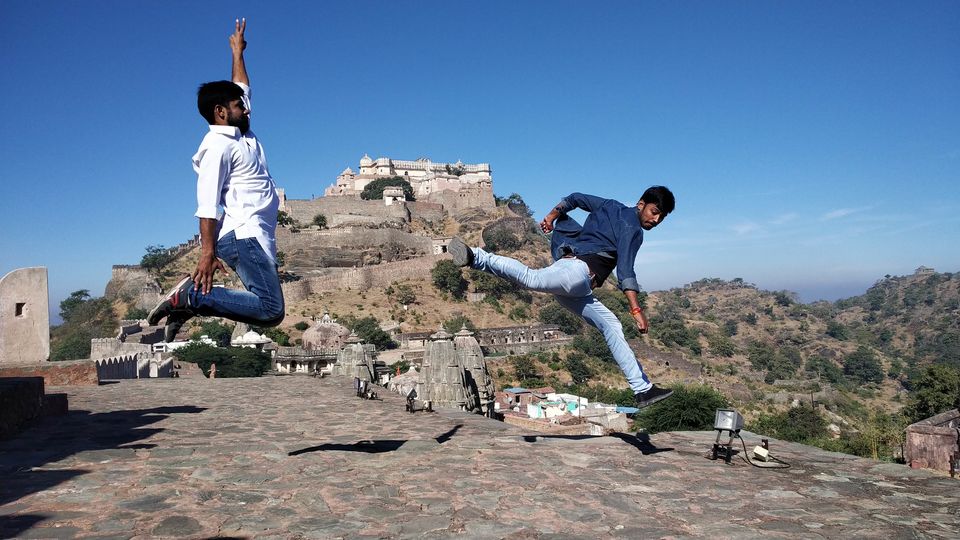 Do not try to find the end of the fort wall as it is the second largest wall in the world after the Great Wall of China.
Now, I will take you to the main fort area.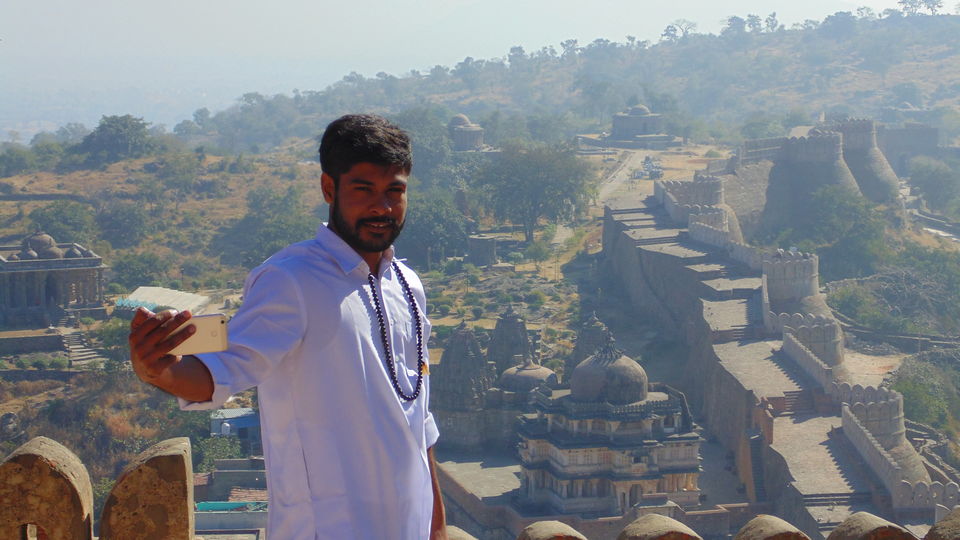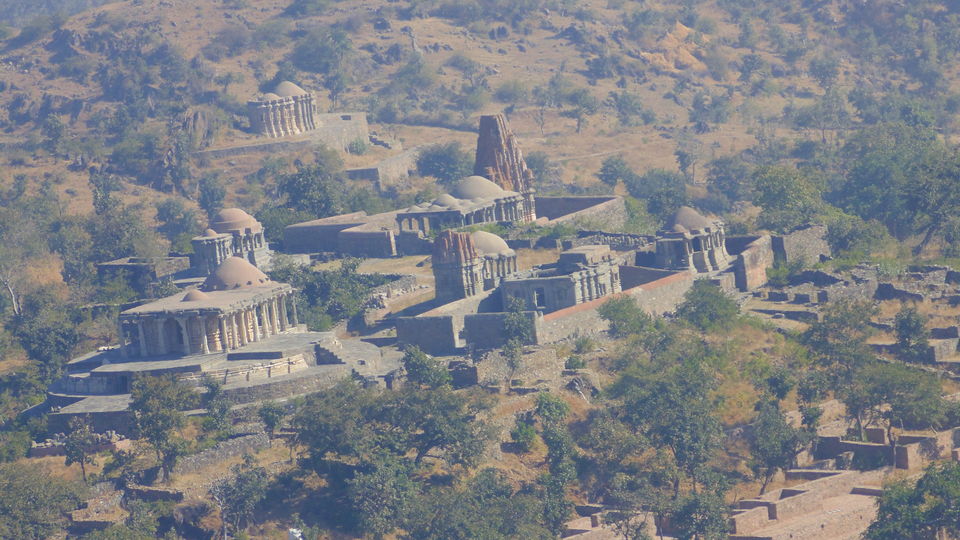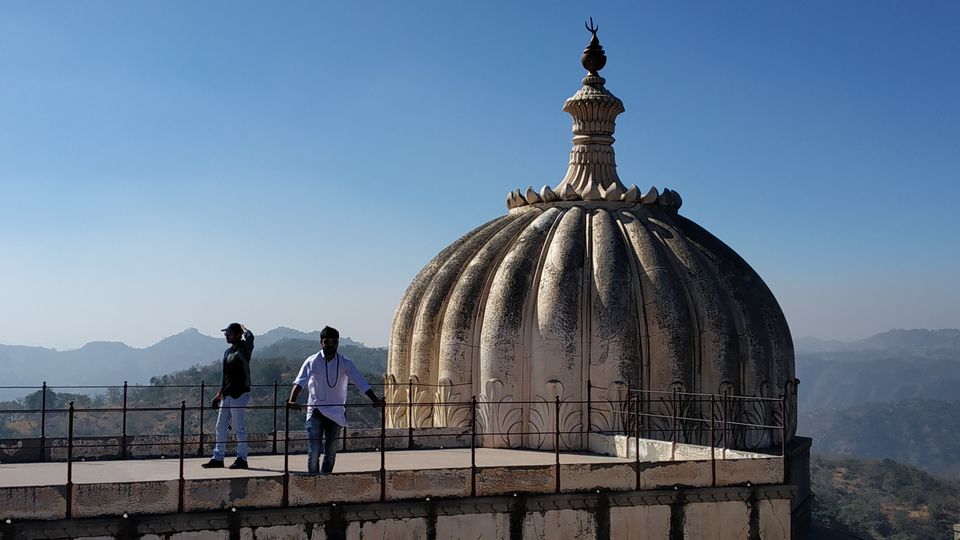 The entire fort takes about 3 hours to visit. If you are a history buff, you may take days to visit it.
That was it guys. I hope these glimpses and information will help you planning your travel to Kumbhalgarh Fort in a more organised way.
If you find the blog useful, follow me to stay updated on my other economic and budget travels.
Explore the Rajasthan here-
1. 9 Must Visit Places in Mount Abu
If you have any query relating to expense, stay or itinerary feel free to ask in comments or you can PM me.
Also, don't forget to follow to get regular budget travel updates.
Thanks for reading. Happy travelling.