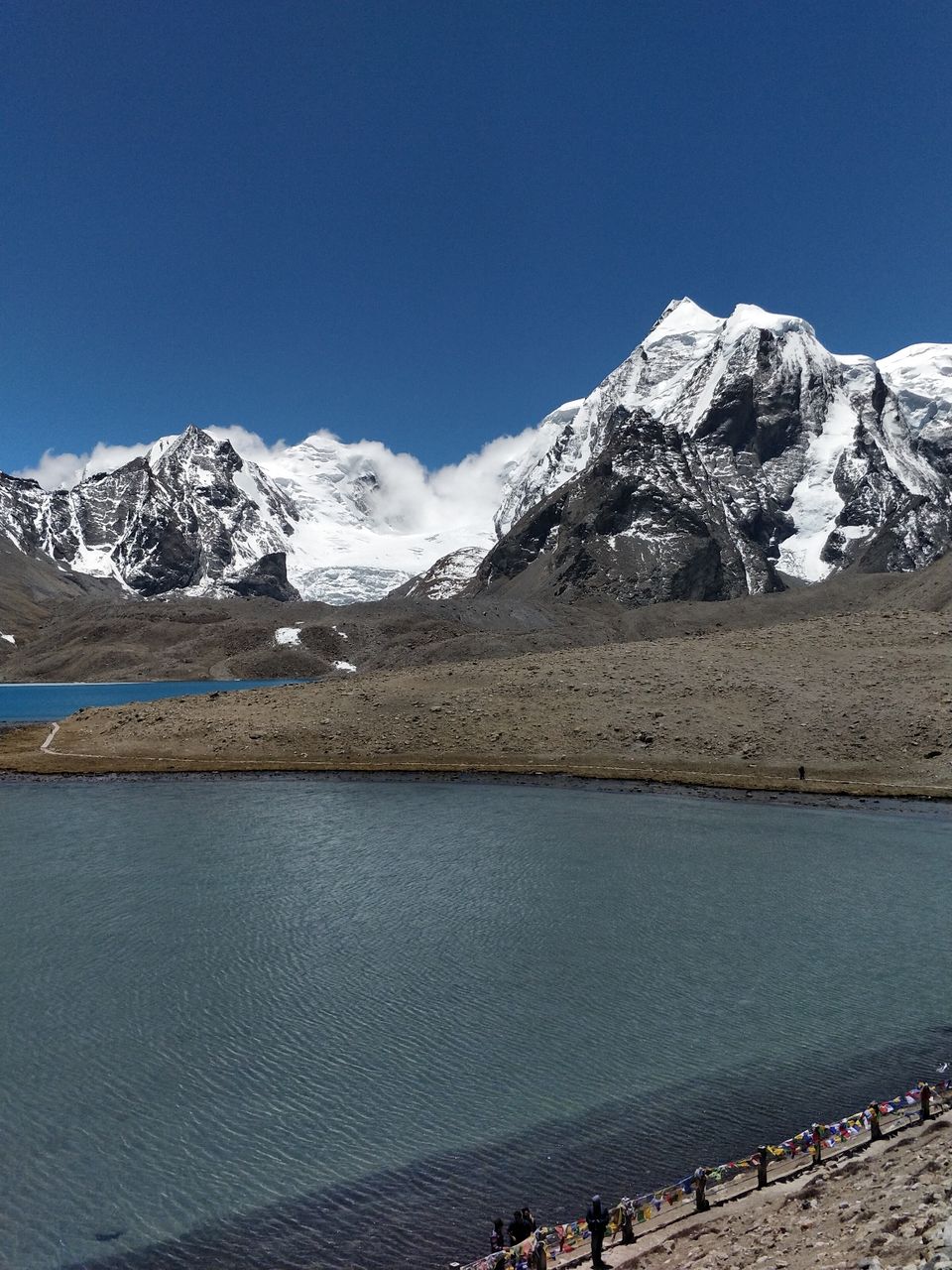 On my recent visit to Sikkim and Northeast India, I realized that it is the most beautiful yet underrated part of India.
If the tourism industry flourishes in the Northeast, I am sure it will give Kashmir a run for it's money!
As the tourist footfall is less as compared to the other famous vacation destinations of India, there is very less or no information on how to visit these places on the internet which becomes difficult for someone like me who is a first timer in the Northeast.
There are a few places which require permits like Inner Line Permit (ILP) / Restricted Area Permit / Protected Area Permit as most of there places are border states and share international borders.
Those of you who have visited Ladakh can relate. These permits are similar to the ones you take to cross Khardung La over to Nubra Valley and Pangong Lake.
So here's how you can plan your trip to Gurudongmar Lake.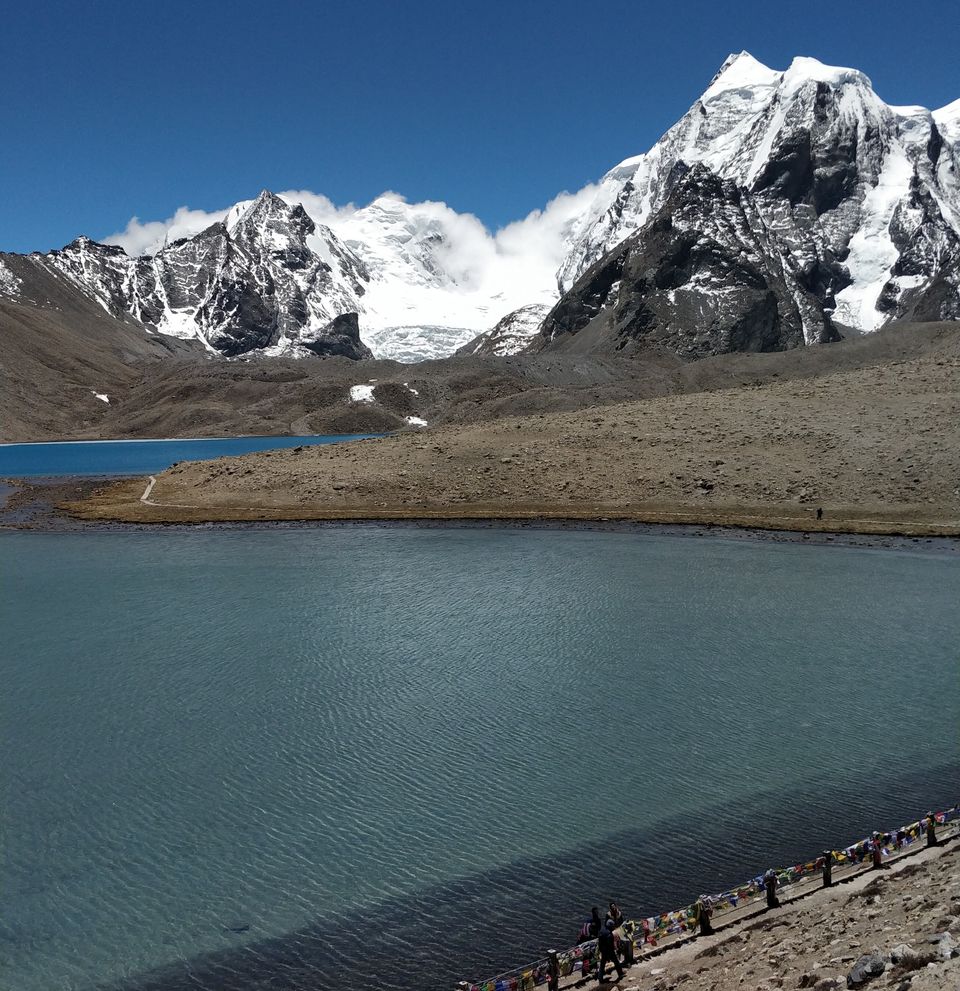 If you haven't googled it yet, Gurudongmar Lake in North Sikkim is one of the highest lake in the world at 17,800 ft., which is higher than Khardung La (17,500 ft).
How to get there?
As there are no railway lines or major airports in Sikkim, the best way to get there by train is to get down at Siliguri Railway Station or catch a flight to Bagdogra Airport and get a cab from either of the places to Gangtok.
It's a lovely ride to Gangtok via Kalimpong alongside the Teesta River.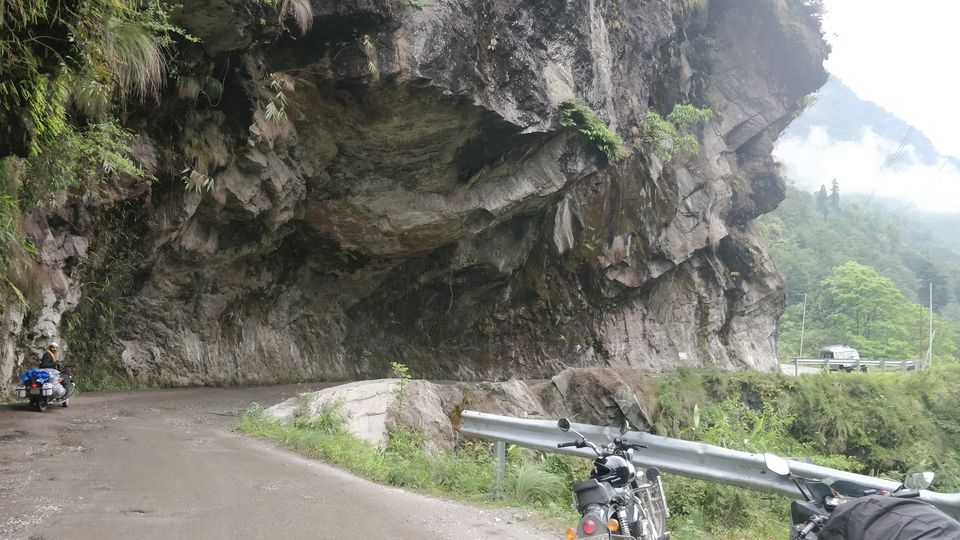 Permit Process
You will have to time your travel itinerary in order to reach Gangtok by 10am at least, so that you can submit your documents required for the permit.
The office is situated near MG marg right behind the Sikkim Tourist Information Center. The office timings are from 10am to 1pm, which is only a 3 hour window.
I read on a couple of sites that you require a tour operator to get things done for you, which is not entirely true. I travelled on my personal vehicle and got away with the required permits for myself and my bike pretty easily without much hassle or help.
Alternatively, if you don't want to stop by Gangtok you can get the permits from the SDM office situated at Mangan, which is about 53kms from Gangtok, where they have started issuing permits.
In my opinion, getting your permit from Mangan is more hassle free.
Documents Required
For obtaining the permit, the major documents required are 2 Passport Size photographs, photocopies of Photo Id Proof and Address Proof.
Acceptable documents are Driving License / Voter Id card / Passport which serve both as photo id proof and address proof.
If you are riding on your own bike you are required to submit photocopies of RC book and bike insurance along with the above mentioned documents.
Forms for the same will be provided from the office.
Depending upon the rush and if all your documents are in order it should not take you more than an hour to complete the process.
Once you get your permit, take out at least 5 photocopies of the same, as you will be required to submit them at various checkposts.
As on 2018, foreign nationals are not allowed entry to Gurudongmar Lake.
For more FAQs you can check the below link:
http://www.sikkimtourism.gov.in/Webforms/General/faq.aspx
Travel Itinerary
If you manage to reach Gangtok early, you can first take a room and then head to the office with your documents to get the permits, but keep in mind that the office is only open till 1pm.
Start early on next morning and head for Lachen in North Sikkim. Mind you, you are in Northeast India and depending upon the time of the year, the sun rises as early as 4:15am. So make sure you start your day latest by 6am.
There are a few checkposts on the way to Lachen where you will be required to submit photocopies of the permit and if you are travelling by your private vehicle, you will be required to show your driving license as well as RC book.
Plan your halt at Lachen which is about 106kms from Gangtok and can take more than 4 hours. The roads till Lachen are tarred with a few patches of broken roads and a couple of shaky wooden bridges. You can witness some breath taking waterfalls on the way to Lachen.
However, the road from Lachen to Gurudongmar Lake is not in fact fit to be called a road at all. Though it's only about 66kms, it can easily take more than 3 hours to cover. It is a complete off road track with some twists and turns on the way. Ride with extra precaution specially when you are coming down hill.
Make sure you carry warm clothes as you will really need it here.
The last check-post closes at 10:00 am, as it get pretty windy at the top, so plan travel accordingly. Leave by 5:30 am from Lachen to ensure a smooth entry.
Lodging & Stay
There are a wide range of hotels and lodges in Gangtok as it is one of the major hubs of Sikkim. You can even book your rooms online, Oyo Rooms being the best and cheapest in my opinion.
For accommodations in Lachen you can contact Mr. T. Dorjee on +91 8436001970/ +91 9434318697. As Lachen is a small town with a population of only about 1000, it is advisable to book your stay so that you don't have to hunt for rooms during tourist season.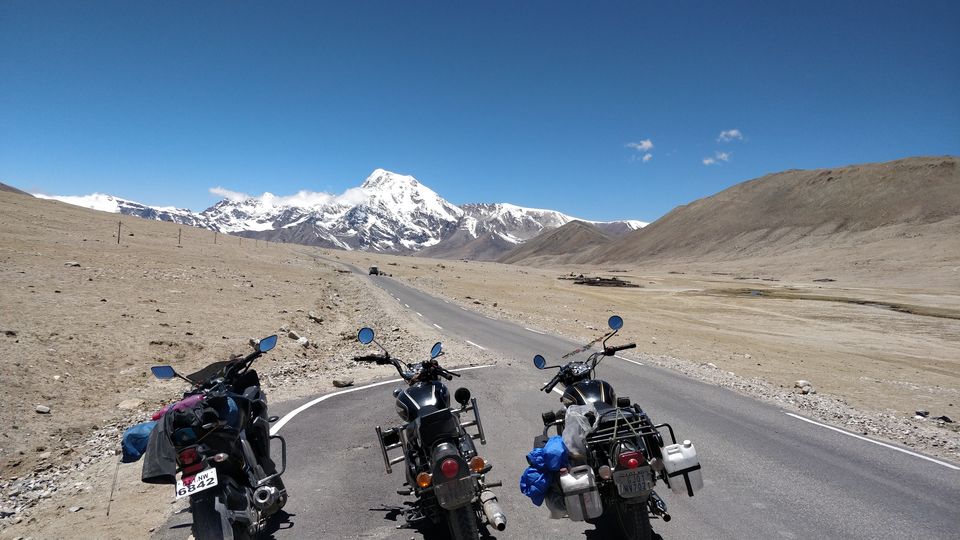 All in all it is a beautiful place to witness and a must visit for adventure seekers. Being at such an altitude and surrounded by the Himalayas, you can actually hear the mountains calling out to you!