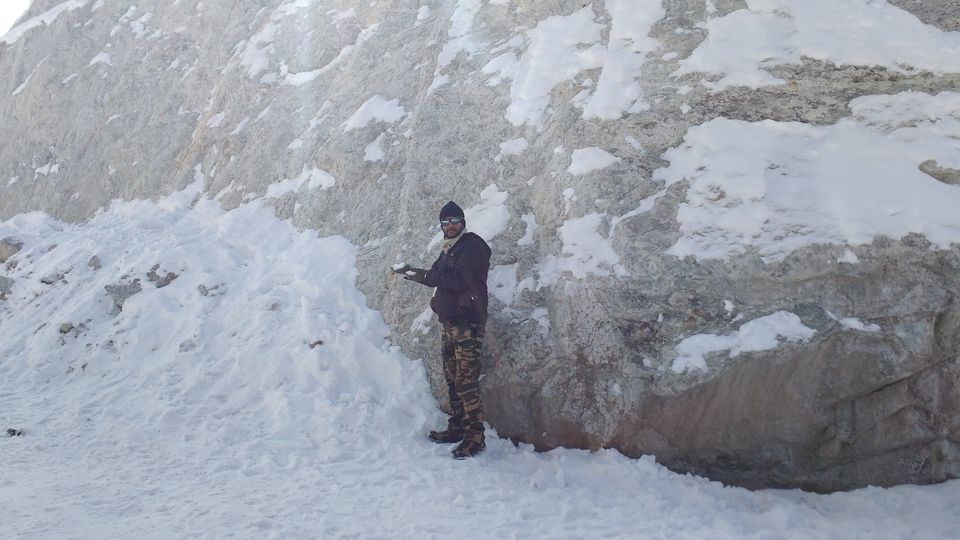 Mountains always have stories to tell. When you have countless footprints superimposed on top of the other, you don't have lack of characters too. People of India visit the Himalayas to lose those characters, more specifically to lose their footprints in snow though the stories remain untouched, pure and untold. My story too started somewhere I don't know and was going well untold. Neither had it any characters, nor had it me in it. For someone who has been to the Himalayas, he himself is the story. He himself becomes the story. So was my case.
We started as a group of 7 literally sailing over the topsy-turvy path (a road made out of rocks) from Gangtok to Lachung. After exploring the Himalayas through the Himachal region, this was my turn to taste its beauty from the North Eastern State of India, Sikkim. Though I was there with a friend, I traveled with no strings attached. The group of 5 from Kolkata was in a whole different world and hence they didn't even appear in cameo roles in my story. My friend was travel-sick, a word which I still don't know why it exists. So literally there I was standing in the middle of Yumthang Valley, roughly 11,600 ft high, during the coldest time of the year! Christmas was coming. And the bells were ringing.
The day before I reached Yumthang Valley was the coldest with temperature dropping up to -12°C. Snow showered love on me that night and I was more than excited to dance out of sheer joy. The home stay at Lachung was our den for the night. My blanket shivered more than me and the hiss of the heater couldn't even entertain me. I was still stuck with the stars shining over my head as if there was no tomorrow. One of them was taking a solo trip over the snow-capped mountains which completely filled my 360 degree vision range. "If someone could solo travel over those mountains on a December night, that star could be me", I thought and smiled secretly before falling on to the dead cold bed.
The next day was the day I sang in the snow. As soon as I completed singing, I got a fan. A lady solo traveler from Kolkata wearing a dark red jacket and curiously looking for any drop of beauty she missed even while talking to me. The big man-sized round rocks wearing white caps were my audience before she peeped in to clap her hands. Visiting the Himalayas in December was on first place an out-of-comfort-zone thing for me. Singing in the snow was no less than icing on the cake!
Cold weather, blocked roads, subzero temperature - I truly fell in love with off-season trips! :)