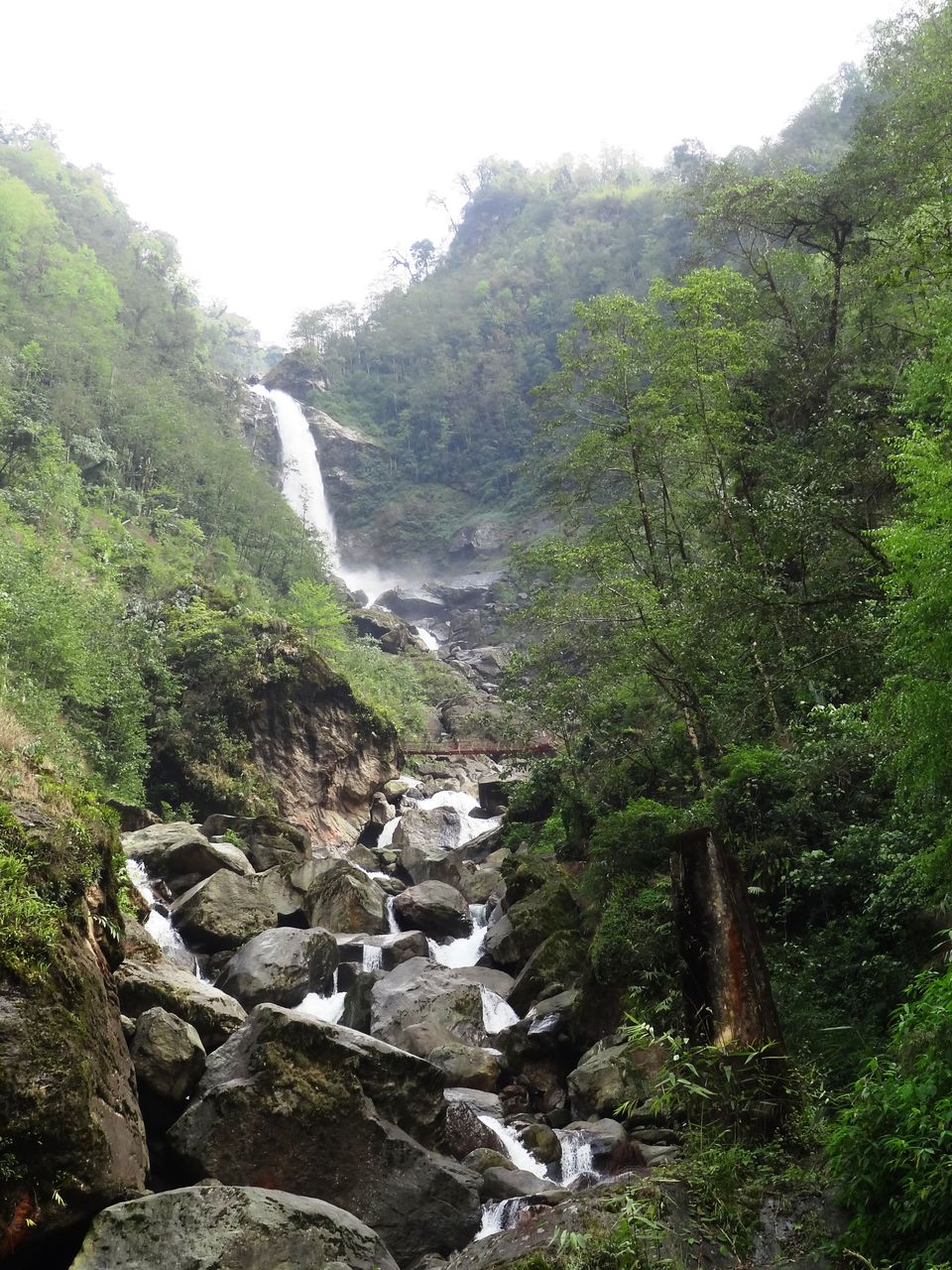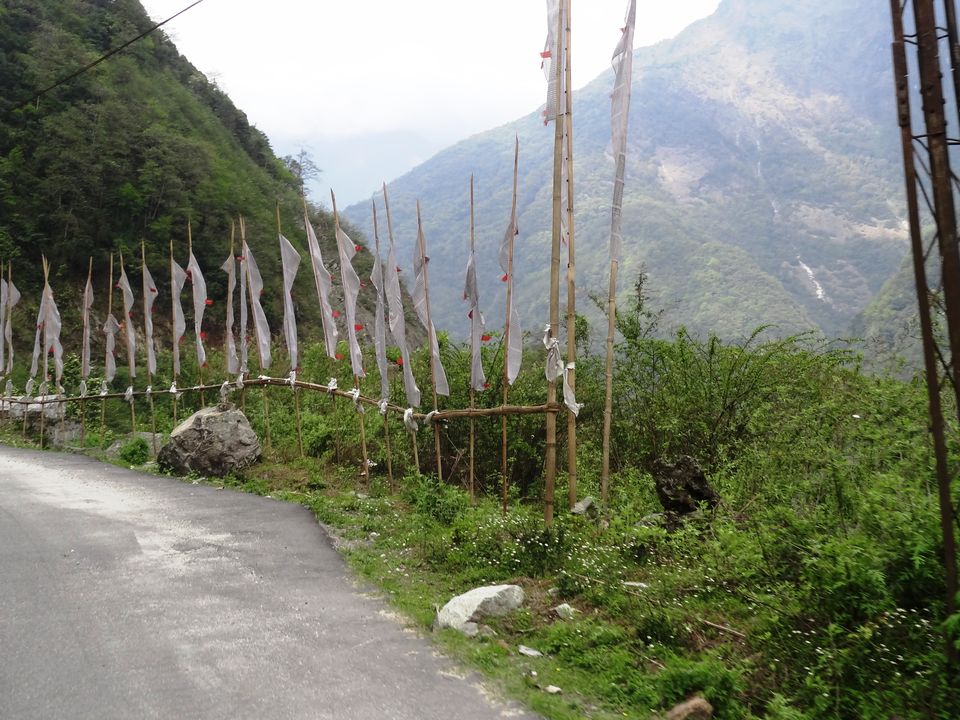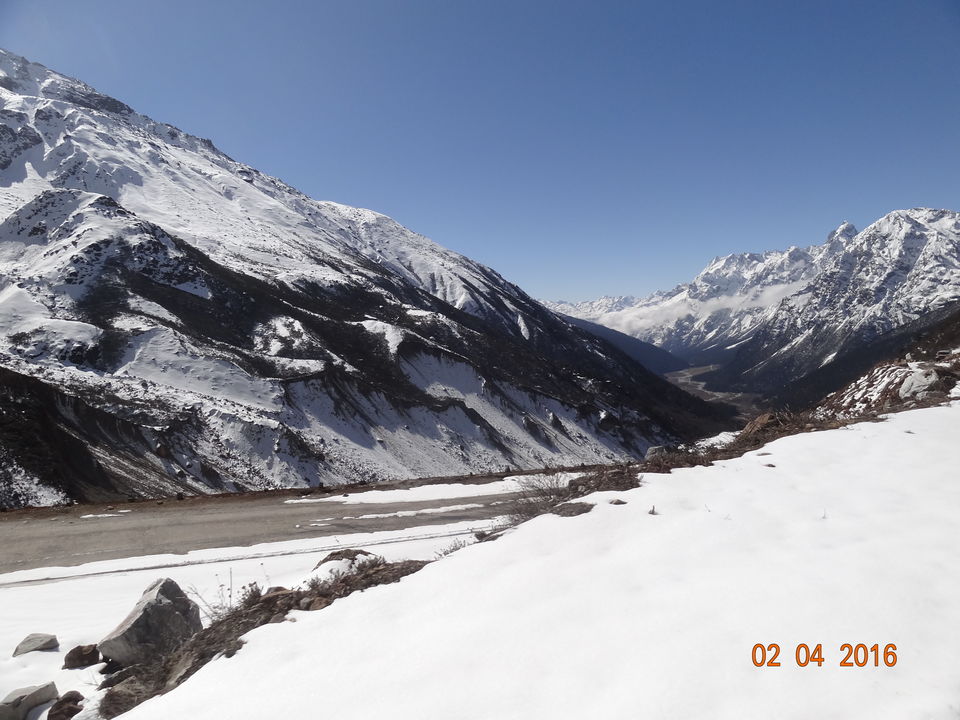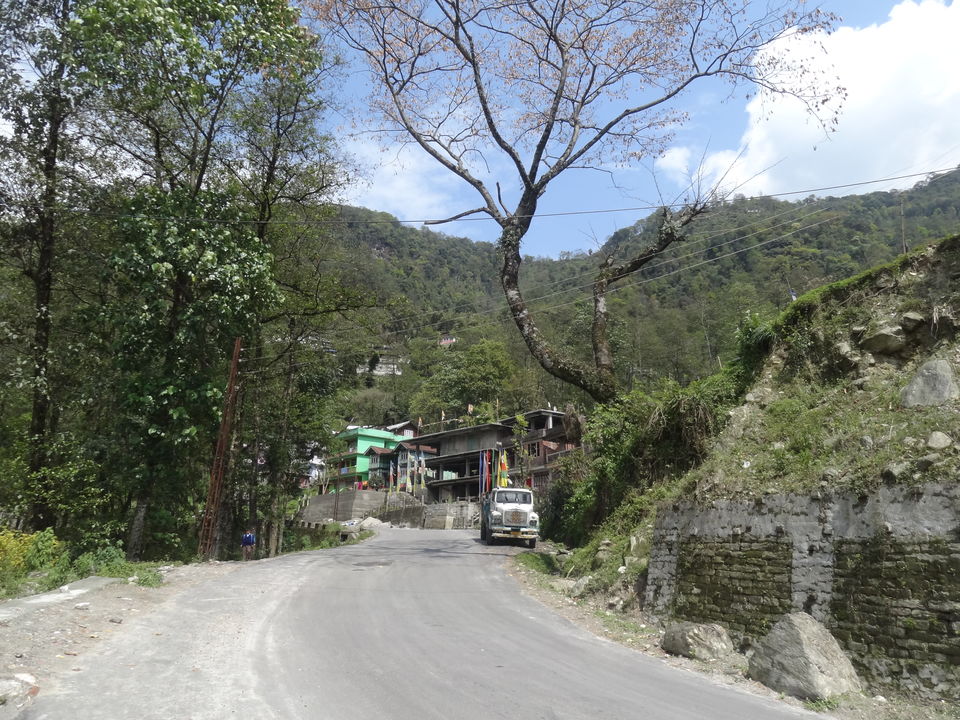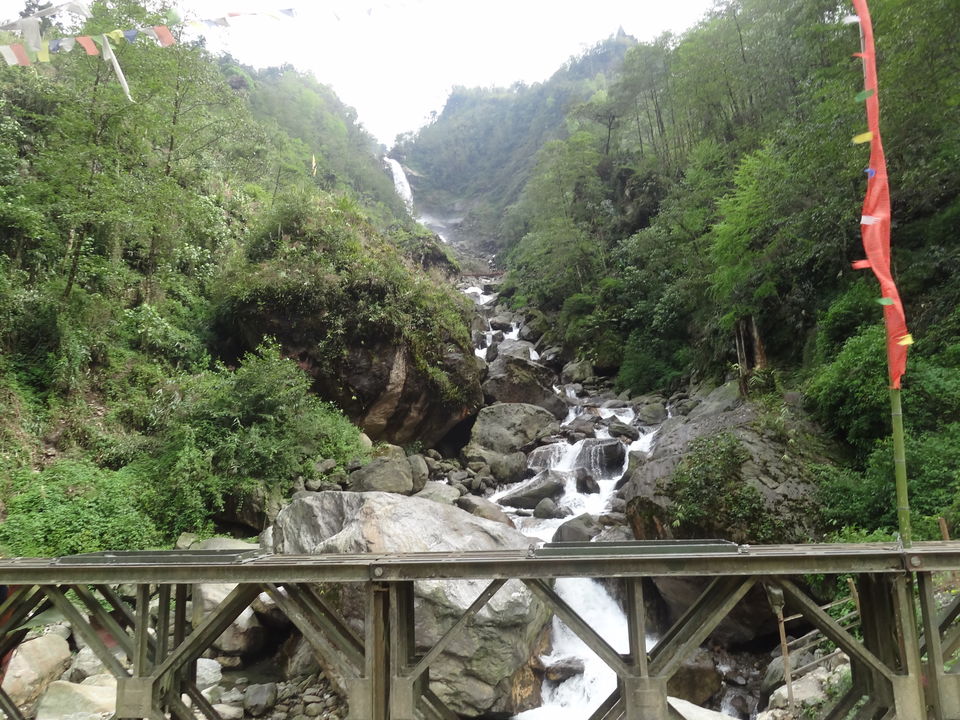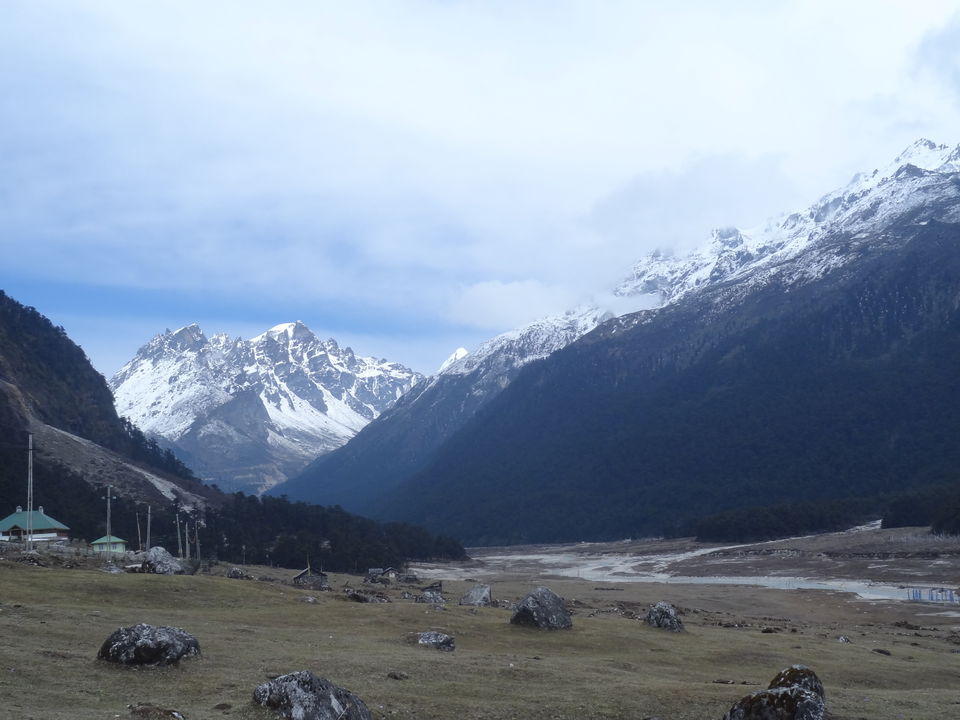 The Vagabond's Sikkim Expedition to Zero Point
30th March (Day 0) – Expedition commences from Bhubaneswar
A great way to celebrate my birthday is going on a trip. I have been following this ritual since many years which I cherish forever. Spending time with my near and dear ones, having birthday brunch, cutting cakes after cakes, packing my bags till the last moment , I offered my prayer and left for the journey which was like an icing on my special day- The Sikkim Expedition. Boarded the train with the gang of Vagabonds and finally cut my last cake of the day which I will never forget. In search of Sipra's Head clip- we moved towards Kolkata en route to Gangtok.
31st March ( Day 1) – Kolkata – Bagdogra - Gangtok
Early morning reached the City of Joy. Took a cab and went to O2 hotel nearby the airport. We started the day with alias name ceremony – Leo Patil, Sukhiram Pandey, Jugaadu Choubey, Jhunjhunwala and Handle Mishra. After Freshening up and Caffeinating ourselves, we walked down the street to Haldirams to satiate our tummy. Since some of us had to catch an early flight we left for the airport. Landing at Bagdogra International Airport we went for lunch and packed some food for Shraddha and Sipra who joined us catching another flight at 4 O'clock. When something good is about to happen they say it rains, so did it happen then. Loading our baggage in the Innova we moved towards Gangtok. In the evening, we took a halt where we were delighted to have some mouthwatering Momos, Pakodas and Masala Tea. There was a cute dog who became very dear to Archie. Later as we moved up, the temperature dropped and we pulled our caps, scarves and jackets from our bags to beat the cold. At 9.15PM we reached Summit Namnang Resort, there Roushan had reached to join us. Quickly checked-in and we left for our Dinner to a Vegetarian restaurant on the MG Marg. On our way back to the hotel we sweeten our taste-buds having softies and Paan. Finally changing clothes everyone joined at the Family Suite for some rocking music and dance. After an hour we were exhausted and out, so fell down and slept peacefully.
1st April (Day 2) - Lachung
After having the breakfast we hopped into our Xylo with Gyaltsen on the driving wheels. We moved swiftly in a chasing mode as we had to cross the last check post before 2.30PM.
As we ascended from Gangtok to Lachung our visual senses were Indulged with the splendid views of the majestic mountains. We made pit stops to capture some quick snaps of mighty waterfalls - one near an iron bridge and the other at Amitabh Bachchan Falls. We could start feeling the temperatures drop, so sipped coffee and had popcorns. We tried my trademarked flying shots and luckily we captured some perfect clicks.
This trail took us across the periphery of the mighty Himalayas. By 3PM, we reached Chumthang where our chauffeur had preordered a typical simple homely type lunch. Gyaltsen advised for a Post lunch stroll for better digestion and fitness.
Lachung village is located at the banks of river Teesta, situated at a height above 9000 feats and act as a base camp for beautiful Yumthang Valley and Zero point. The river Teesta followed us all the way.
On the route we were awestruck by the scenic valleys and untouched flora. During the twilight hours we checked in our hotel. For the welcome drink we sat on the patio sipping coffee admiring the snow beauty and were delighted to know that the host plays guitar. With Prabhakar's advice we went for an evening walk climbing a nearby monastery. Sitting on the rocks gazing the passing clouds and unrevealing the craggy mountain lines.
Our sharp shooter photographer- Shraddha captured beautiful candid pics. As it got dark we walked down towards our hotel. Relaxing for a while got to the dining hall for a simple vegetarian dinner where our host joined us playing guitar and singing songs. I always wanted to have a bonfire experience while on a trip. It was full-filled by Tenzing Retreat host's playing guitar and Shraddha's sweet melodious songs. Rest of us sang our hearts out in the chilly breeze soothed by the warmth of the bonfire.
Finally, returned to the room with beds full of blankets for a 4-hour sleep. We had to wake up early morning for a high hill drive to watch the sunrise over the China Border at Katao Valley.
2nd April – (Day 3 ) – Katao Valley - Zero Point ( Yumesamdong) - Yumthang Valley - Gangtok
Series of alarms awoke us at 4.15AM but our London flight was not ready to take off. With some delay and pursuance the flight landed safely at London. Though a bit delayed but peacefully hopped in for the Day 3. I hastily moved, so forgot to bring my gloves. Thankfully Bani had brought an extra pair of gloves which was a soul saver.
As we moved up the winding roads towards Katao, I looked outside with a poet's eye. Nature with all its selfless abundance was convincing me that here is the answer to many of our turmoil. Drive to Katao Valley was nothing less than staring on a painting worth a thousand words.
The eternal snow peaks in horizons was glittering with the first sun shining golden rays. After an hour drive, we landed at the closest point to China border at Katao Valley. We just ran, danced and enjoyed every moments and our fellow charming driver took snaps of all those lovely moments which we would surely cherish forever.
It was so freezing cold that we couldn't stay out for a long time. In the midst of nature, it was fun to attend nature calls even. Back to the car, rode towards the Yumthang valley where the hill slopes along the zig-zag roads that were covered with white and purple Primulas. We could see some red and purple rhododendrons blooming and uncountable buds.
Reached Yumthang valley, Hurrying us into a tea shop, where Siberian-strength winter gear is available for hire, At such altitudes—Yumesamdong lies at an elevation of 15,748ft—weather is the Great Dictator. Attired like Eskimos, in yellow, red , black jackets with polarized shades on eyes we drove off. From then on the roads were super adventurous, such as few places there were no roads. We just followed stony trails. In some time we were up at the highest altitudes. After a tactical parking on snowy slopes, we got out for the trek with high spirits on high gun boots.
Following the road less travelled I climbed up the snow slopes. Then we made a handsome snow man wearing a reflecting blue wayfarer. All of a sudden there were snow bursts on each other. We just went on clicking multi shots candid pics where the gang was jumping-japang, dancing and even flying. Later on the facebook was bombarded with jaw dropping cover pictures and DP .With heavy heart we had to bid good-bye to Zero point and boarded our vehicle. During the downhill drive we stopped at Yumthang valley and strolled the plains to reach the Teesta river.
If I had been carrying my swimming trunks, I would have dived into the chilly waters and swam across. Resting on the rocks of Teesta river, soothing my soul watching the splendid views of the river, valleys, rocks, snow and mountains. What else do you need?
Enjoying the nature's grandeur in its purest form gave an orgasmic feeling, so everyone slept on our way back to Lachung. Reaching hotel we did check out with a sad feeling and low energy then left for Gangtok.
Late evening we entered the city where the hill slopes were lit by twinkling lights everywhere. Each time our hotel had something in surprise. This time it had spacious luxury rooms having large balcony with romantic glass view bathrooms having tub. To ease of my soul I went for a hot water bath tub for an hour to rejuvenate. Took a power nap and then joined all for dinner at our hotel. Being a foodie, I tried local cuisine of Sikkim. With the pretty waitress' suggestion, we ordered - Ema Datshi, Gyathuk and steamed momos. This time I was lucky to have a vegetarian partner so I could try more options. Completing dinner we got back to our king size rooms creeping into the coz blankets we had a confession session which was full of suspense, excitement, emotions and truth.
3rd April ( Day 4 ) - Gangtok
Being a fitness freak I did workout at the resort's gym in the early morning. Played Bryan Adams' song at high volume and went for a hot shower. This was the day where we were on with our Official Vagabond's T-shirt. Packed our bags and had the best breakfast of the trip. Updating our status on FB , we drove to our base station for doing the most exciting activity of our trip- Paragliding.
As I had a prior experience, I knew how does it feels up in the air, How does it feel after landing, How would you boast of the pics and the experience. I left no stone unturned to convince our fellow vagabond- Sipra to go for the fly of a lifetime. One by one posing with their fellow pilots went for the run which took off. Up in the air capturing the most memorable fly of life with the GoPRo-selfie stick shouting, posing, enjoying and watching. After a safe landing we posed with our Sikkim Expedition Tshirts at the stadium where we got down. Our driver was so caring that he even had come to receive us down the hill.
Our next wish was to visit a monastery and pose with the monks. There we turned the prayer wheels, meditated and prayed to the almighty. Soon we were feeling hungry. We went to one of the best fine dine restaurant of Gangtok- The Square. With some more local cuisines we satiated our hungry stomach. Then the time had come for buying souvenirs which we went for hunt in the Lal bazar. As they say where there is a will there is a way. We got what we wanted. I bought some Local Dragon Designer cups, kettles and bowls for my home. I didn't get time to buy anything else for others for which I was very sad. I gifted my cup to my friend who had designed our T-shirt and felt very bad as I couldn't get anything who had given me DSLR and lenses.
Finally the time had come to check-in to our last hotel. Believe me. God always take best care of his children, to our surprise our last day hotel had wooden duplex classy villa for us. We took the best decision of going to MG Marg, where the ultimate performance was awaiting. Circulating roll tasting session at Veg Rolls- the famous destination for tasty veg rolls and momos.
All things happen for a reason. The wrong direction search for ice-cream brought to the right location for Vagabond's road show. Couldn't believe the fun we had on MG Marg. The recording we did of our crazy moves, it was an act of exhilarating experience.
Getting back to our royal all wooden villa we got ready for the last moments at Gangtok. The ambience, the arrangements, the music, the munchies and the drinks were all set for the amazing final eve. Enjoyed and danced till we drop. It had a balcony overlooking the city of Gangtok. Sipping drinks sitting on the rotating chairs speaking all those which we don't know. Jus could feel the happiness. With the trip hangover some slept early, some slept on the sofa covering a towel thinking as a blanket. Few slept where they were supposed to.
4th April (Day 5) – With heavy heart and loads of memories we left for Bagdogra. Even I could feel the sadness as I type the last day of our trip. Reaching Kolkata we headed to Peter Cat at Park Street the sought after destination for the last supper. Flying on planes then boarding on trains we made our way back to home. This trip remained etched in my heart and mind for lifelong.
Travel information
Getting there: Several domestic airlines operate flights between major Indian cities and Bagdogra airport. Car hire services and share taxis are available from the airport to take you to Gangtok for an overnight stay. The travel desk of your hotel in Gangtok or any of the several travel agents based in town can arrange for a car and driver to take you to Lachung, between five and six hours away, depending on weather and road conditions. Following an overnight halt in Lachung, the same driver will take you to Yumthang Valley , Zero Point and Yumthang Valley.
Where to stay: We stayed at different resorts of Summit Group of Hotels . Each hotel had a different experience. Summit Norling Resort & Spa and Summit Golden Crescent were very nice. We had booked through MakeMyTrip so had got good offers. At Lachung, we stayed at Tenzing Retreat- a budget hotel overlooking the mountains all around. The hosts were very hospitable.
What to see & do: Entry to North Sikkim is only possible on a guided tour, and a travel permit must be organised in Gangtok 1-2 days prior to travel. Lachung is 120km, and travel takes 5-6 hours. Yumthang Valley is further 20km from Lachung and Zero point around 40km respectively. At Gangtok – Try the paragliding if you are an adventure seeker. Buy Souvenirs from Lal Bazar if you want at reasonable prices.