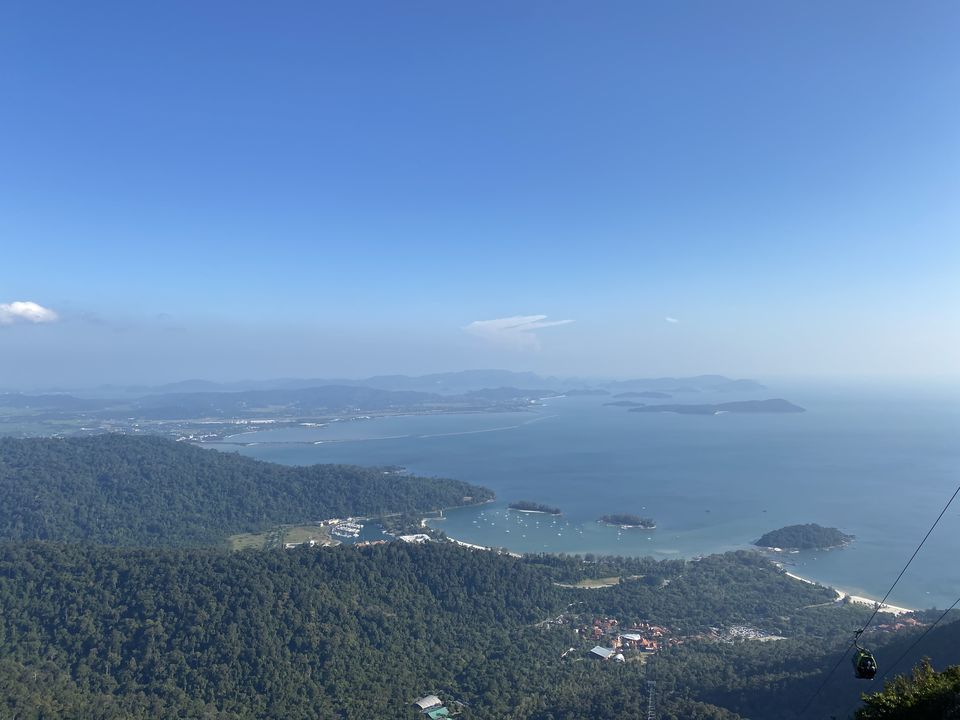 Langkawi known as the jewel of Kedah is located on the west coast of Malaysia. It's an archipelago made up of 99 islands. Surrounded by turquoise sea and huge trees it has the best landscape views.
It was in the month of October my family was planning for a vacation in December. As we were confused on which place to visit in 2019 just before the pandemic. I came across this beautiful and interesting island while surfing the internet and we decided to visit this island called Langkawi.
We flew to Langkawi and trust me the landing on this small island was amazing being parallel to the sea on the runway.
Langkawi is filled with exciting and scenic places to visit it also has water sport activities and of-course the Langkawi Sky Bridge.
Our Langkawi tour started by first visiting the Crocodile Adventureland. It's home for various species of crocodiles , you can also take a guided tour where in a guide will explain you everything related to the crocodiles.They also conduct crocodile shows every two hours where you get a chance to see the longest crocodile in South East Asia. The crocodiles are trained very well so there is no harm to any human and it's safe. You can also feed the baby crocodiles. And yes, you can also click a picture holding a baby crocodile how cool is that!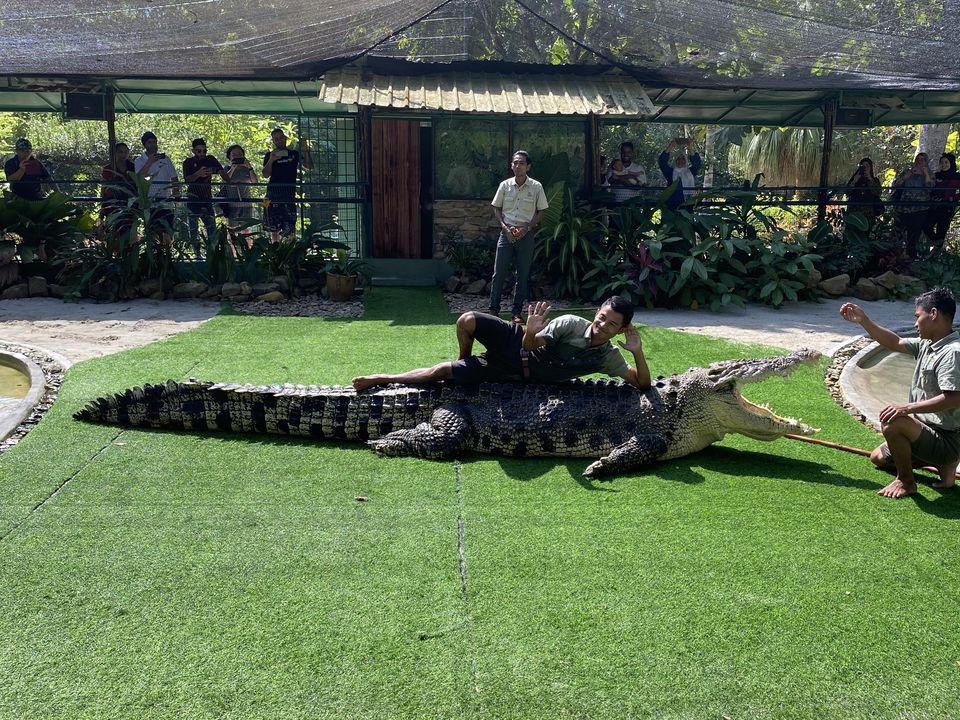 Our next place to visit was the Wildlife Park. It has a wide variety of beautiful birds and wildlife exhibits. As you enter the park you have beautiful birds waiting to welcome you, you can click pictures holding them in your hand. As you walk further down the enclosed park you get to see plenty of colourful birds and the most amazing thing which we all enjoyed was feeding the birds. You also get to see several species of reptiles and yes if you are bold enough to hold a snake you can click a picture as well. The park also has shows on certain timings. Peacock's and Peahen's walk along with you which I suppose is a different experience all together. You can also see peacocks dancing with their amazing colourful feathers opened giving you a lifetime memory of the park. Oh yes, the deer's, ostrich you can feed them as well. The park also has a pathway which you cross where you can see small birds just left alone to fly on their own as you walk by watching them. If you love wildlife this park is a must visit and should be on your list.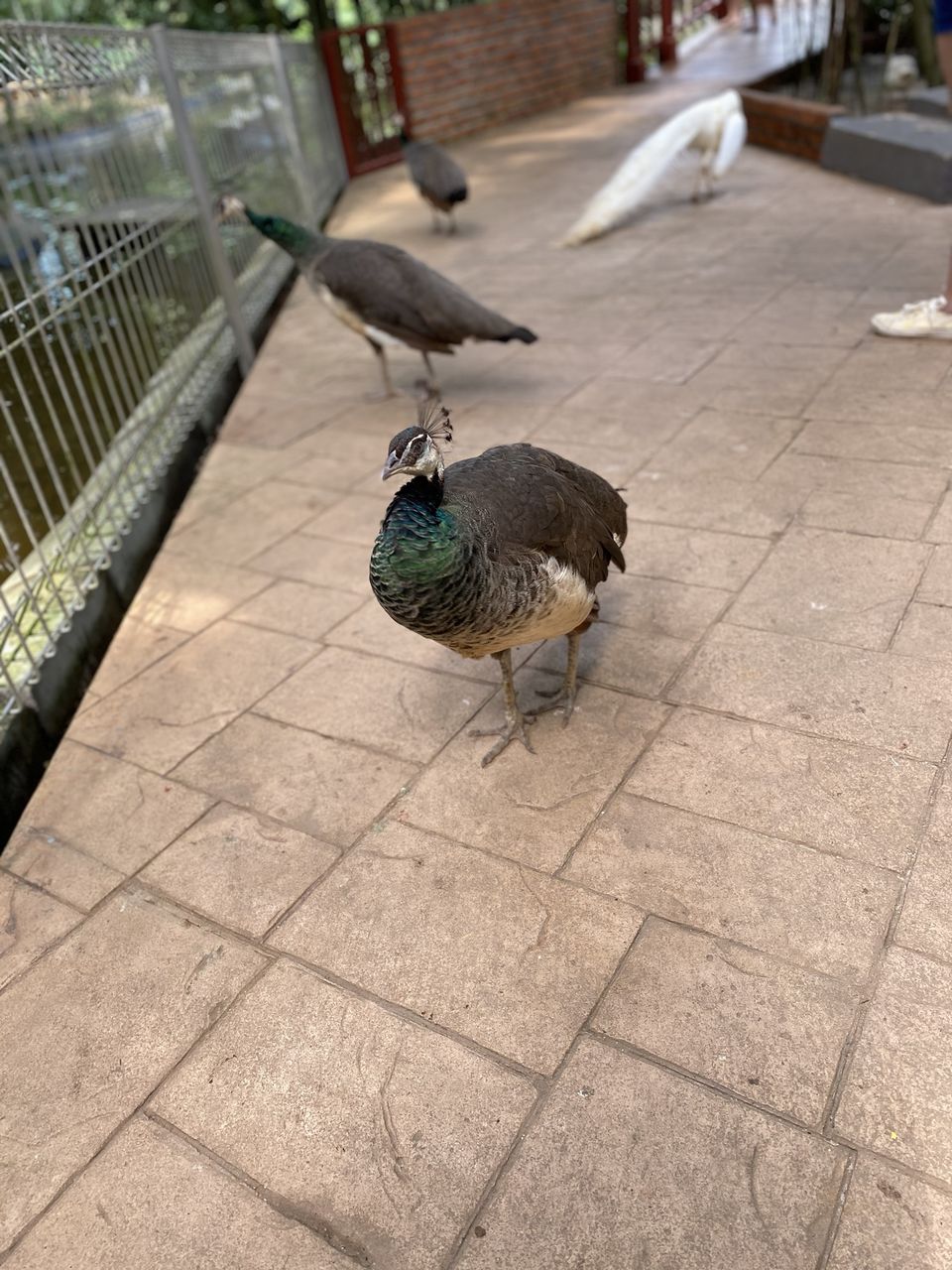 Kilim Geoforest Park is a home to mangrove forest, huge limestone rocks, peaceful beaches, caves and many more. It's the first Geopark in Malaysia and South East Asia also it's the UNESCO site. The park offers various tours like mangrove tour ,cave tours.You take a boat ride and enjoy the breathtaking landscapes views of fascinating mangroves, bluish green river water and amazing natural rock formations. You get a guided tour where in you can get historic knowledge of this beautiful park. The mangroves will leave you mesmerised and am sure you will fall in love with nature even more. You can spot animals on your boat ride in the mangroves. They also have eagle feeding. The place where you can see the mangroves is called Amazon. You can spot white bellied sea eagles; Langkawi is home to these sea eagles. If you are lucky enough you can also spot a dolphin. This place is a must visit when you are in Langkawi.
Langkawi Sky Bridge is the main attraction of the island. It's the long free span and curved bridge in the world with world's steepest cable car (Sky cab). The bridge is built on top of Machinchang mountain it hangs at 100m above sea level and is 125m in length. To get to this curved bridge you must take the cable car. You have a choice to select in which cable car you want to sit in. Each cable car has its own unique experience. Once the cable car ride starts you will get a super amazing and fantastic landscape view of the turquoise sea water and huge range of mountain valley. Cable car or the sky cab has three stations that is the base station , middle station and top station to get to the main sky bridge. Base station is from where you catch the sky cab arriving at the middle station where you get down on the viewing platform to see the 360 degree panoramic view of the main island as well as the surrounding islands after which you catch the sky cab once again and arrive at the top station. Now from here you have two options to reach the sky bridge one you can take a short walk up the stairs and second option is you can opt for a sky glide which is a compact compartment cabin to get at the sky bridge. Andddd taaadaaaa! you are at the sky bridge finally which offers you the most unfolding unique dramatic spectacular views of the island with peak mountain ranges and bluish sea water. You can spend your time here walking on the bridge clicking amazing pictures with awesome landscapes. Am sure this view will leave you mesmerised and give you a lifetime unforgettable experience. Be careful as the weather here is quite windy. You just can't miss this attraction when you are in Langkawi. Once you get down again to the base station this place has a 3D art museum which is another wonderful place to visit. They also have SkyDome which is again the first outdoor SkyDome in Asia. It gives you 360-degree 3D projections which makes an unforgettable experience in itself. Now when you are hungry after visiting these places don't worry as they also have SkyBristo with wide varieties of restaurants to choose from. You can also lay your hands-on shopping here.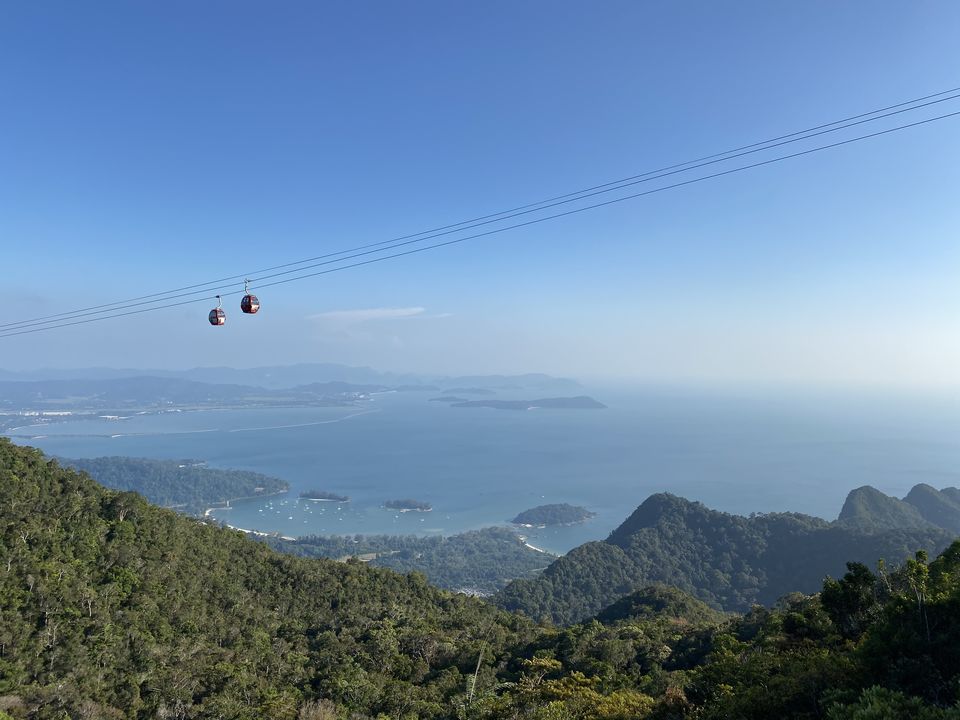 The island also has sunset cruise and lunch cruise (you can choose one) along with food and drinks, where in you depart on the cruise, the host takes you around the islands and you experience the peaceful view, they also halt the cruise for half an hour in middle of the sea to get down and swim in the sea water with all protection so it's safe. Thatsss so exciting isn't it?
This island also has good food to offer, good nightlife and its night market and of-course you can also shop for souvenir for your family and friends.
Sooo, this was my whole wonderful experience in Langkawi. An island am in love with because of its natural and scenic beauty, friendly locals and yummy food. I would highly recommend Langkawi when you plan your trip to Malaysia.