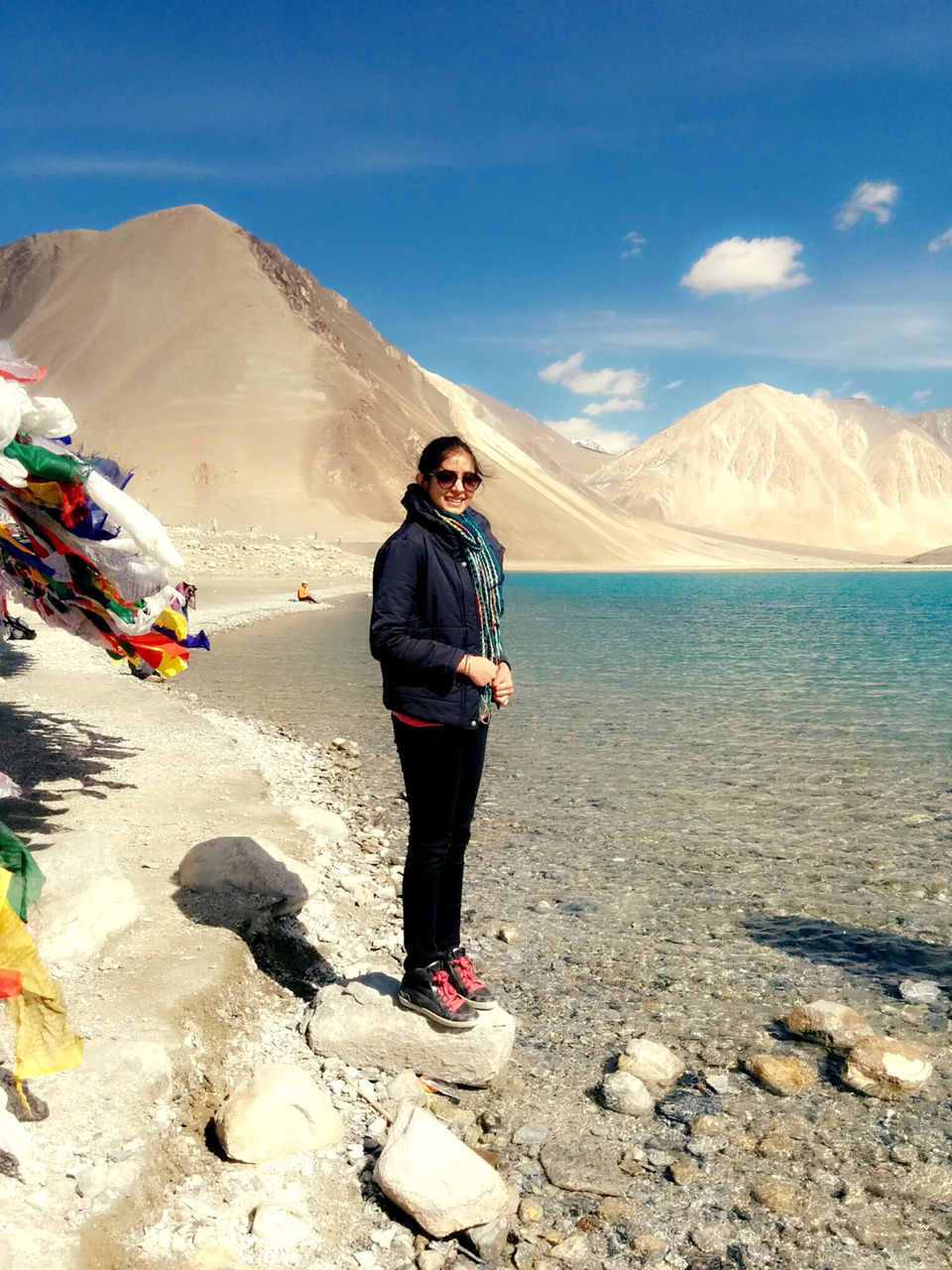 Thinking of doing your first solo trip ? I have got you covered.
If you have been reading my blogs you would know that my traveling journey started off in August 2014 backpacking solo in Ladakh. Well it was anything but a well planned and executed trip but it surely made me realise my love for travel.
I did some mistakes, learnt something, made friends, had hell lot of fun and above all felt confident and free. (considering I am an introvert and socially awkward kinda person)
I never wanted to come back or should I say I was unable to come back for a while but that is the story for some other time. I wanted to share my experiences with a hope to inspire anyone reading this to take that first trip, however small it may be, to have faith and confidence on oneself that you too can do it and with good planning and common sense can have lots of fun as well.
Travelling solo for a female in India can sound a bit scary but believe me with caution, preparations and common sense you can enjoy solo traveling in India. And for whatever reason you are taking a solo trip, I applaud you and encourage you to make the most of it. You go Girl !!
Here are few tips that I think might be useful :
Fake it till you make it : Being an introvert it wasn't easy for me to embark on my first solo trip but I always stuck to this manta a friend once told ~ Fake it till you make it. You should look strong and confident and faith in yourself and thus avoiding yourself from being easy target for the wrong kind of people.
Respect the local culture : Always, always try to blend in. Dress modestly if the surroundings demand so as not to attract distasteful vibes.
Regular calls with Family or friends : It's always good to keep your folks posted on your itinerary or inform your hotel staff about your day excursion before leaving.
Reserve in Advance : Since this is going to be your first solo trip I recommend doing all the hotel & tour bookings in advance so as to avoid any anxiety and be easy on yourself. You can even request your hotel for an airport pick up.
Pack light : Always make a check list and pack. Conceal expensive gadgets and extra money somewhere in the bag. Also it is advisable to have some concealed cash with you all the time either in your shoe or bra along with the address of the place where you are staying for emergencies. Pack light as you would be carrying your bag yourself and also taking it to washrooms with you.
Choosing the destinations : It's always good and advisable to do your background research of your destination. Pick destinations which are deemed safe for solo female travelers to start with. Check the local crime rate and tourist friendly nature of the place. Picking a right destination will help you enjoy your trip more with less worrying and stress about safety and crime.
Flight and Lounge access : Pack your hand luggage with essential items like toothbrush, hairbrush, mini face wash and travel size perfumes and clothes for a day as sometimes flight might get delayed or stranded. Happened with me couple of times but thankfully I had everything I needed to survive an extra day at airport or at a hotel without my entire lugagge. I always stuff my bag with healthy snacks . Always check if your credit/debit card allows you lounge key.
Avoid traveling at night : Plan your itinerary in a way so that you don't have to travel at night.
In the end, just relax, enjoy and trust your gut feelings. Solo traveling can be empowering, rewarding and a life changing experience !