Huff…puff…gasp
All I could hear was the sound of my south of my breath.
Maybe, I had imagined that too.
There was only one thing I knew for certain.
At almost 20,000 ft., my food supplies were limited to 1, maybe 2 energy bars, I was dehydrated with no water left, and I knew for certain I was hit by a severe case of Acute Mountain Sickness (AMS). I collapsed with exhaustion, completely sapped, and closed my eyes, perhaps with a sense of morbid finality.
Several years later…
It was an unnaturally cold evening. At the camp site, the mood was convivial. 20 trekkers were huddled inside a tent, savouring the warm dinner. The team had summited a 15,000 ft. peak after a gruelling day—enduring several whiteouts, showers of hailstones and navigated treacherous terrain for 16 long hours. Although spirits were high, tired bodies and aching joints soon retired back to the tents. Soon, there were only a couple brave souls talking into the night. Somehow, nights such as these have a way of throwing up stories, interesting ones.
That night didn't disappoint either. As the cold mountain air blew through the campsite, eerily at times, the discussion naturally flowed back towards the events of the day. Recalling the whiteout, the guide reminisced about his own experience, a near fatal one on the mountains. Thus was narrated a story of daredevilry and foolishness in equal measure – a cautionary tale for the nonchalant trekker.
"I was barely 19-20 when I decided education wasn't for me. I abandoned my studies and set out to travel, bent on exploring the world on my own terms. Travelling on a meagre budget, my living was austere. To supplement my income, I took up locals jobs, including sometimes acting as a trek guide. That when the trekking bug bit me, I reckon."
"I started off with Leh & Ladakh and explored Himachal and Uttarakhand extensively. As I started trekking more routinely, climbing higher and exploring more difficult terrain, I grew in confidence. I decided to spend another 2 months in the barren deserts of Spiti. I had heard of the Stok Kangri (6154 m) during my travels in Ladakh. When I came across (then unpopular) the Kanamo peak, a near-6000 m peak, I didn't even take a moment to decide. I was going to summit Kanamo peak."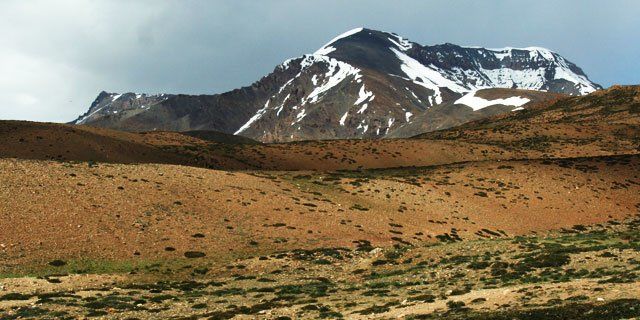 The approach to Kanamo peak is a quite accessible for a peak that towers at over 19000 ft. The trek can be based off Kibber (14200 ft.), the highest inhabited village in the world. The drive from Manali to Kibber is long and arduous.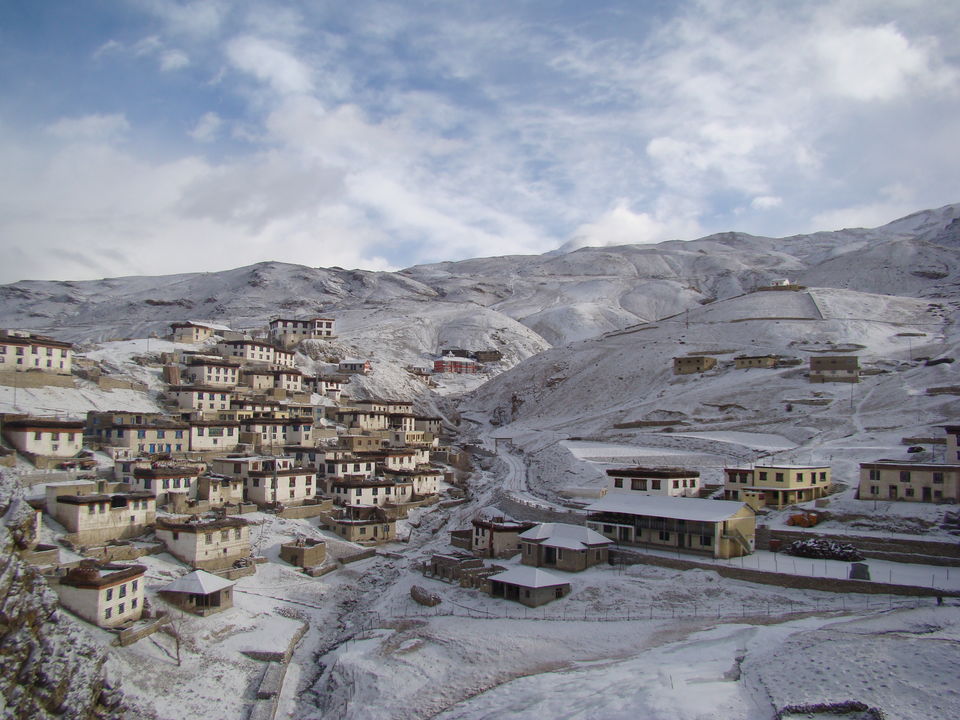 "I was trekking solo and quickly ascended from Kibber to set up an advanced base camp for the summit push. I rested for the rest of the day after lunch, intending to start my climb early the next morning. Excited to summit by dawn, I set off early with a day pack 2 bottles of water and some dry ration."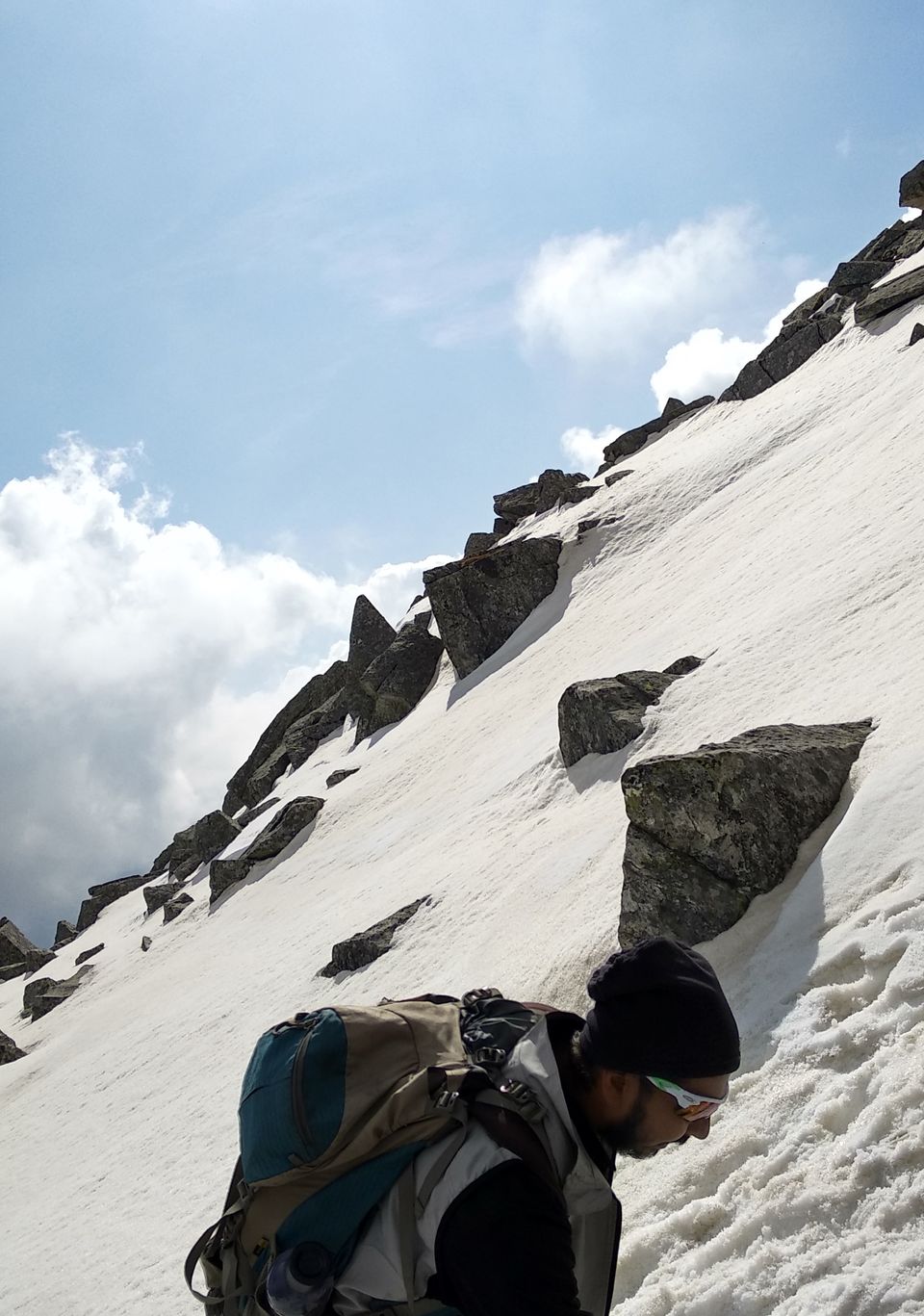 "Two hours into the climb, it started noticeably getting colder. While I had studied the maps and the route to the peak, it gets invariably difficult in the dark. I had hoped to have a better grasp of my route as the sun came up but the weather on the mountains is really quite fickle and before I knew it, I was in the middle of the whiteout without any clue to my bearings."
"I took regular breaks to eat and sip water to maintain my strength, but I was climbing off-track for so long, I underestimated how long the water would last. When the whiteout cleared, well after dawn, I was still far from the summit. It would have been wiser to turn back, but I was arrogant, maybe stupid and kept on going."
"Stupidity ran its course soon and I was nauseous with a splitting headache before long. Meters from the summit I retched out the contents of my stomach. Every step was a burden and every breath was laboured. When I finally reached the peak, I was elated, but collapsed from exhaustion. It didn't even have to gather my wits to know that I was severely hit by AMS."
"Now, I was near 6000 metres from sea-level, without any water and some scraps of food. I was tired beyond measure and all I could do was to lie down, shut my eyes and breathe. I didn't know if I would even come out of this alive."
He paused to take a sip of the hot chocolate cupped in his palms. We mimicked. Perhaps, his story made our throats dry as well.
"Suddenly, my eyes drifted open and I decided to fight on. As a trekker, I always have Dex, Diamox and other meds in my kit. But there was one problem, I had no water. I scraped some deposited snow off the ground and stuffed it in my mouth to melt after swallowing a strong dose of Dex. In hindsight, I don't know how I thought of it, but I am glad I did. Dex lets you endure through till you are able to descend to lower heights. You become Jason Bourne, only if for a little while."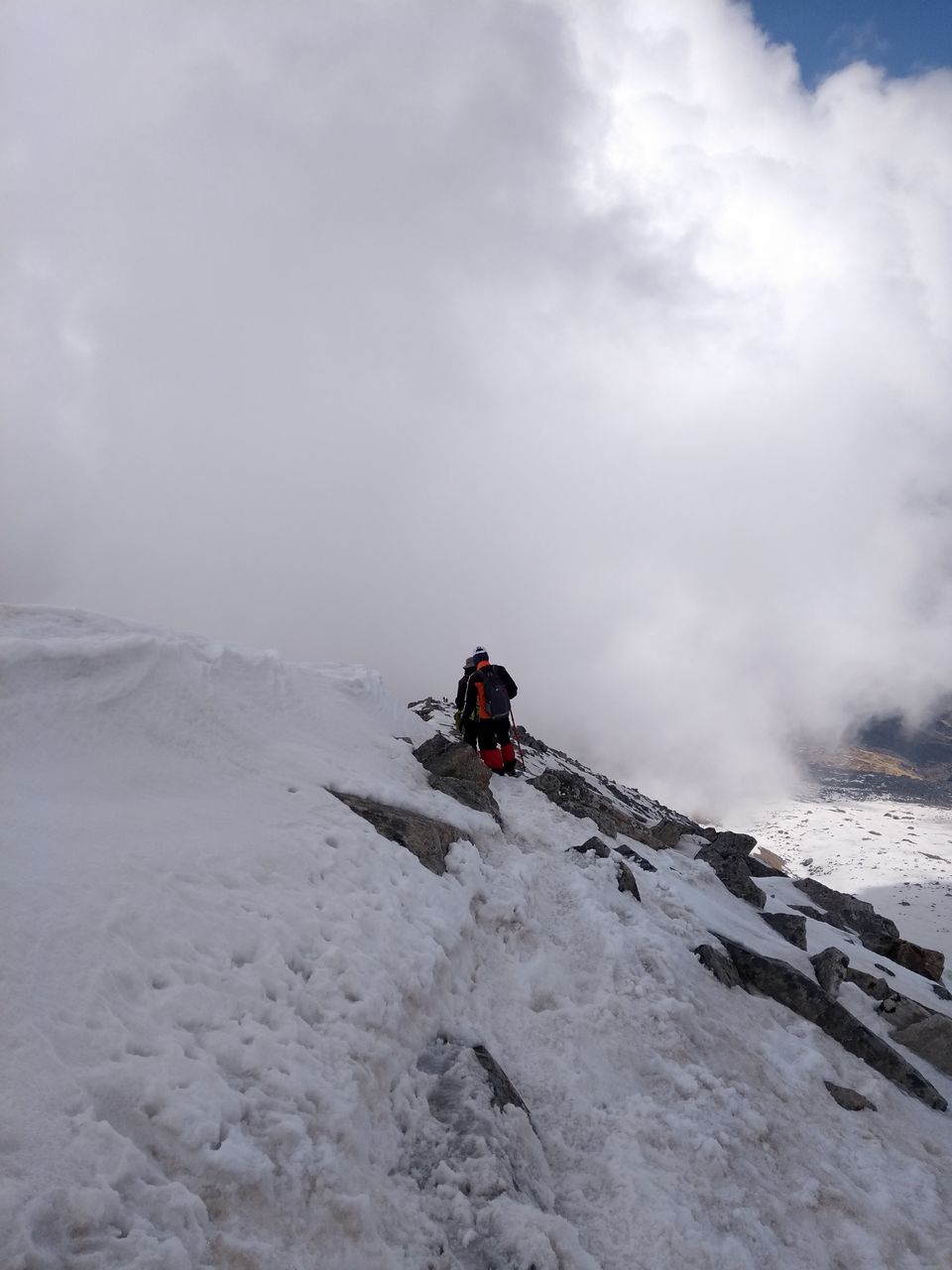 "I rushed down, ignoring pain in my knees and ravenous hunger back to my tent. It took me several hours with repeated dosages of Dex to reach the camp. Unfortunately though, my ordeal was far from over. I could not find my tent. With barely any energy left and fading daylight, I decided against searching for my tent and instead descended a further 3 hours to get back to Kibber village."
We winced as we heard the last part. Having endured a long day ourselves, we knew what it meant to push so far to end relief in sight. Add to that the mental struggle to have to do it on your own, we marvelled at his fortitude.
"When I reached Kibber, the day was almost ending and I could barely put one foot in front of the other. I managed to secure a stay with one of the villagers. The warm food was heaven sent and I slept as soon as I hit the mat."
A lopsided grin lit up his face.
"I slept that evening only to wake up late afternoon the following day. I was SO tired."
He took another night to recuperate and went about looking for his camp 2 days later. He found them as, and got back down to Kibber the same day. What a story!
He was now older and wiser and probably shared his story to caution us against reckless trips in the mountains.
One can avoid all this if only one follows some simple rules, he said in hindsight
1. Always be hydrated. You can lose a lot of water by sweating, even if it is cold out.
2. Know your medicines. They can probably save a life (They did!)
3. AMS is serious business. Do not take it lightly. It is better to spend an additional day acclimatising than suffer its debilitating effects. AMS can turn fatal if not treated.
4. Best laid plans can go awry. Better to prepare for the worst.
5. Buddy up. It's always better to trek with someone than not.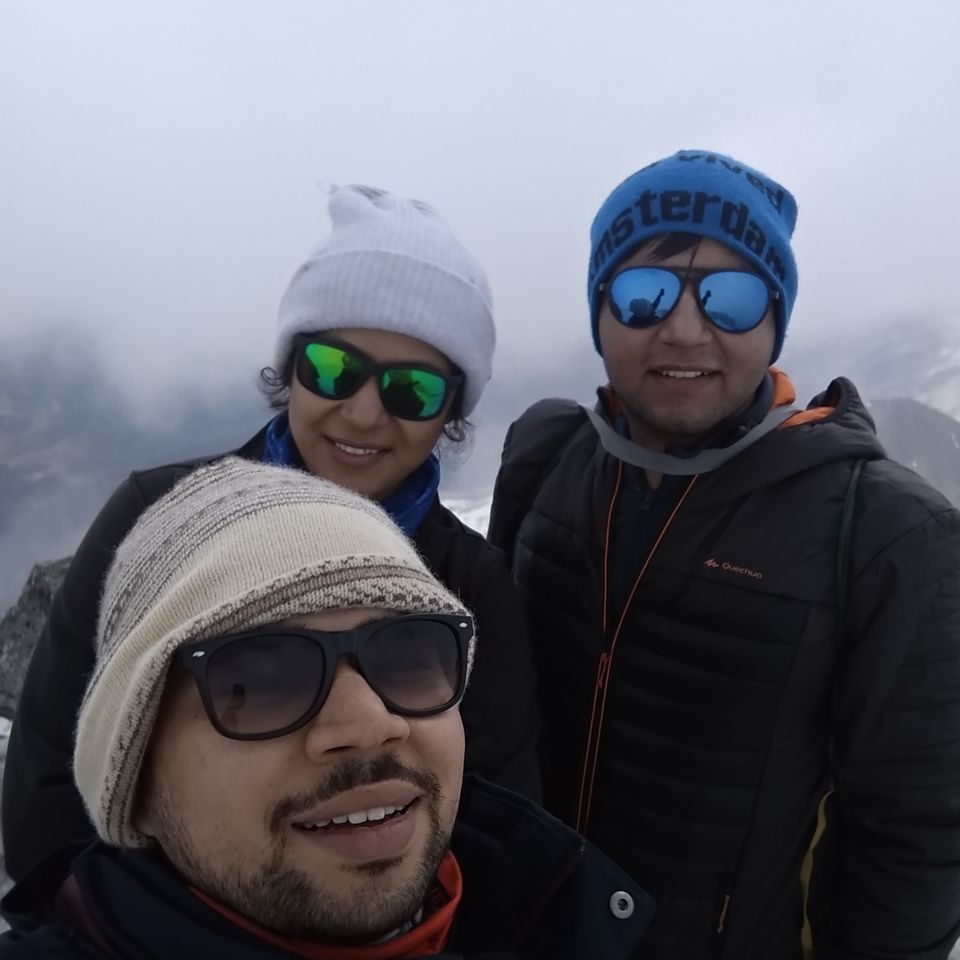 6. Strive to be fit. You never know when that additional stamina will come handy
7. Always be adventurous, never reckless