It continues from an exciting summit day posted here.
0400 hrs
It was cold. Even inside the tent. I did not even dare to pop out of my warm sleeping bag. But when you got to pee, you got to pee. I hurriedly unzipped the tent. The blast of cold air that hit my face was colder than a night at the Tundra. Hyperbole, maybe, but it certainly felt that way. I zipped it back up and retreated into my sleeping bag. It would have to wait.
0500 hrs
An hour later, it was a point of no return. I had to get out of the tent. Having done what was needed to be done, it was when it first hit me. The ground was full of ice. Apparently, it had rained last night and the cold froze it over, covering the grass with a layer of white; and the back of the tent as well. I could have gone back into the tent, but I did not want to miss one of my last sunrises in the mountains.
Of course, as soon as the sun came up, the shoes, moist from the long summit day were put out to dry.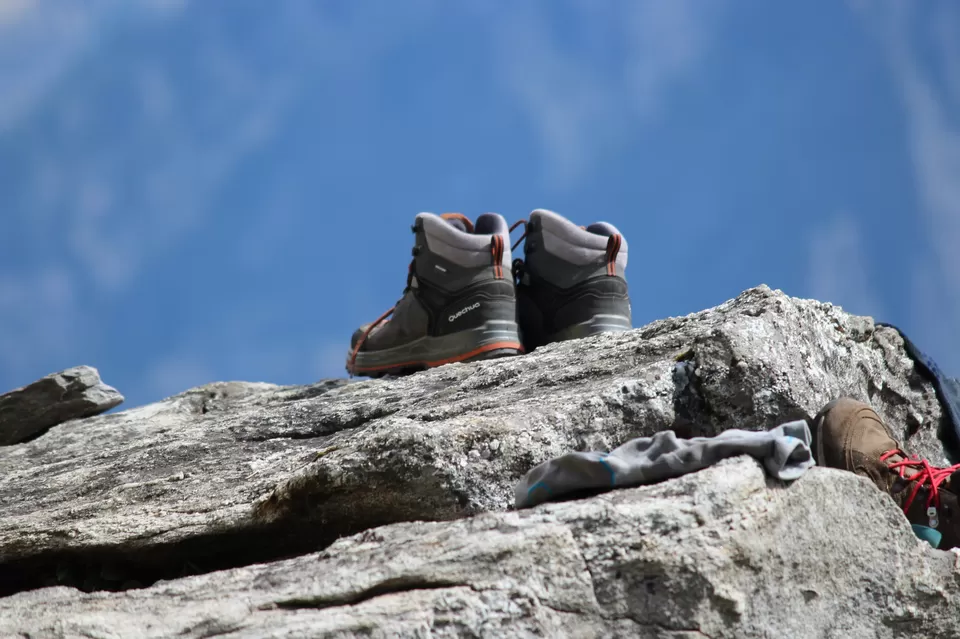 The Pangarchulla peak was now glistening with a soft layer of snow reflecting off the sunlight. Having had a slow, long breakfast, we set out to explore the campsite once we were warm enough.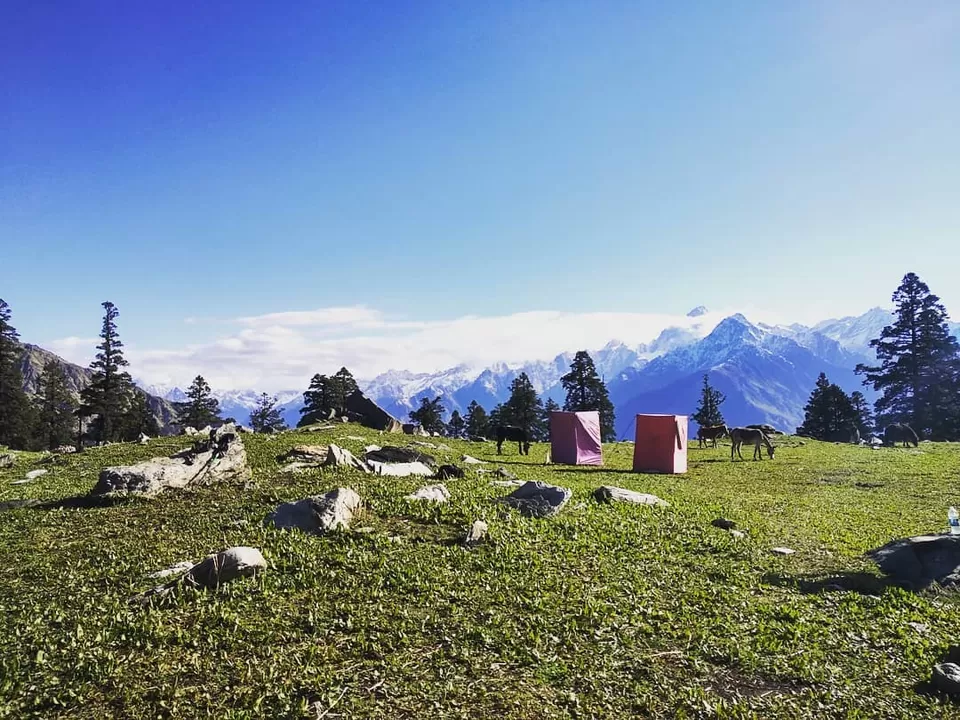 It was such a wonderful, lazy day, that we were even pumped up to play several hours of volleyball, post lunch. Our limbs were definitely uncoordinated, but who cares when you're having so much fun.
And then, to have a laid back conversation in the tents looking at the mountains seems like a wish come true – a wish I never knew I had.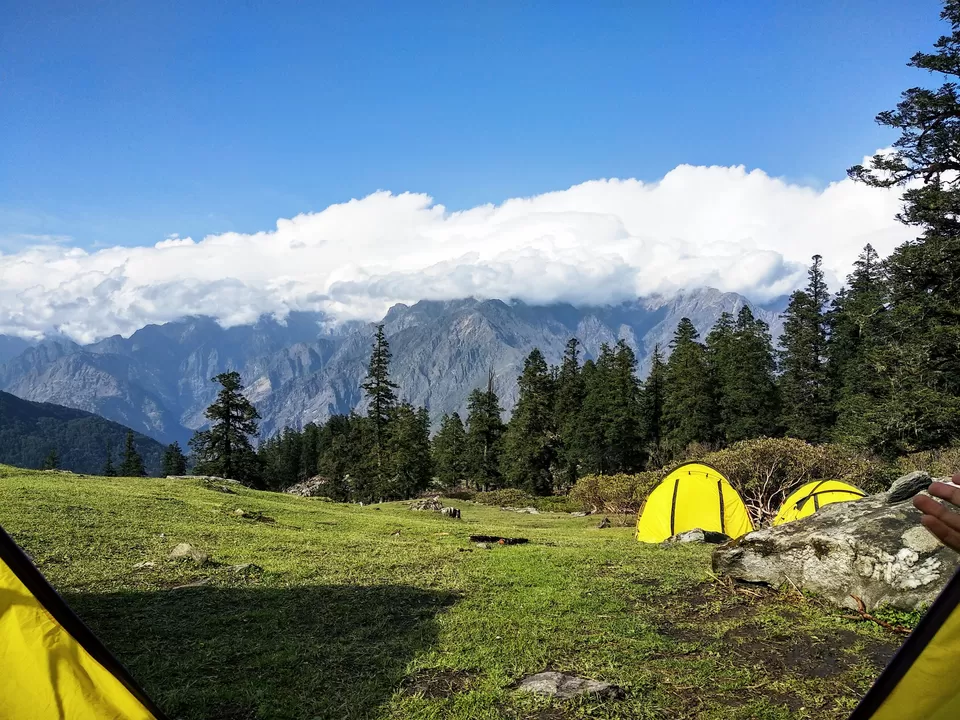 Oh, didn't I tell you there were surprises in store? Let me tell you something about the weather in the mountains - it is capricious. It is almost as if it has a mood of its known, prone to change any moment. In minutes, the clouds drowned out that beautiful blue sky and it started raining cats and dogs.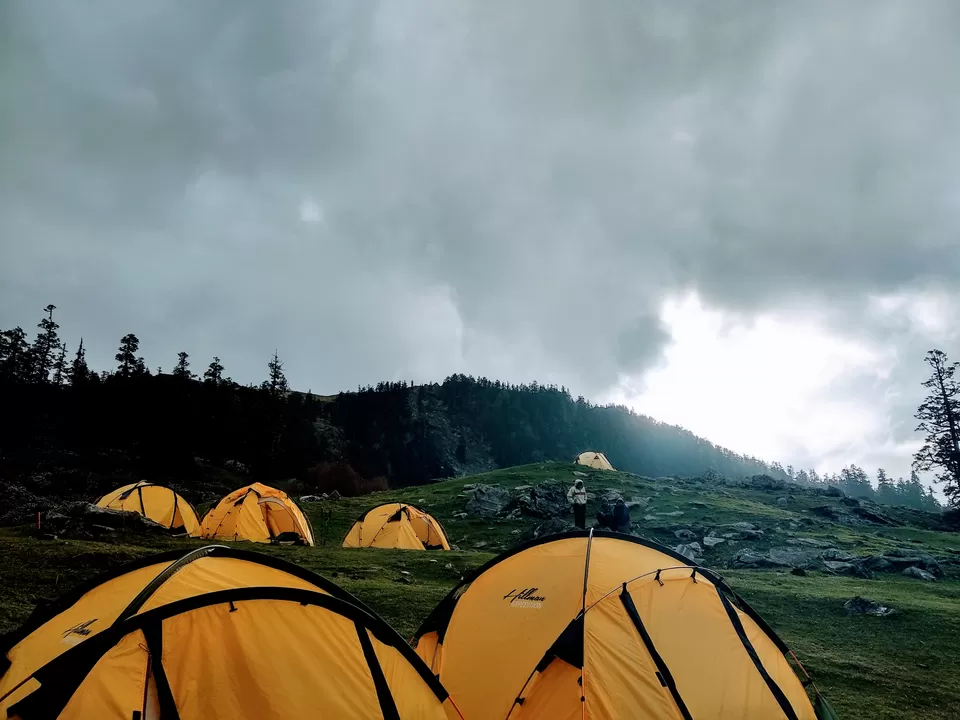 And then it changed again. As the sun was going down and low, the clouds cleared out and the sky was clear blue again.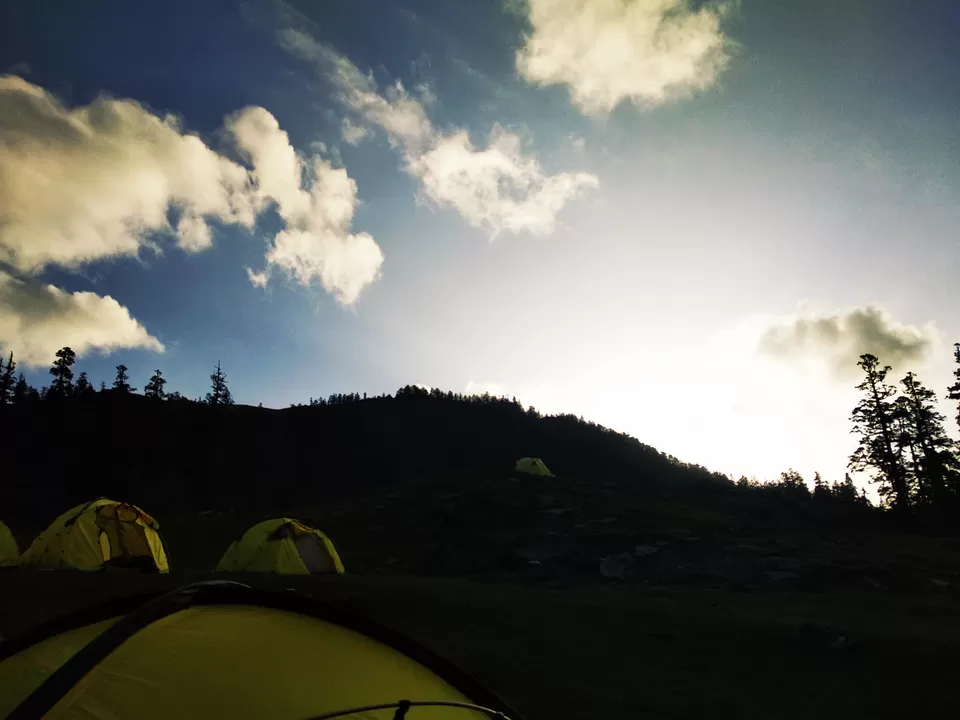 The clouds had to go somewhere, right? As we looked at the Pangarchulla peak, it was barely visible, under the thick clouds and probably rain that was going to make the next summit ascent way too slippery.
We thanked the mountain gods for fairly better weather on our climb.
I wasn't as excited for the day that was to follow, descent and all, but believe me, it was probably the best ends on can get on a trek.
Read on what happened the next day.