When my friend Raghav suggested we go for Mt Kanamo trek in Spiti, I had no idea what level of difficulty it would be but I said yes in an instant. Sooner rather than later I was to find out from an article on Tripoto that Mt Kanamo is something to be reckoned with.
So we began the trek from Manali in a dingy Tata Sumo which managed to break everyone's back. Reached Chandartaal Lake and stayed the night in Tenzin Camp. A note must be made for the wonderful hot food served by the people there. Next morning we went for a dip in Chandartaal in freezing temperatures.
Right away we moved for the next stop i.e. Kibber (highest village in Asia at 4300m). I and my friend Drupad started feeling the affects of High Altitude Sickness with splitting headaches. Reaching Kibber was a relief because we could say goodbye to the Sumo and rest in a bed after having had a hot shower. Again I would like to mention the amazing hospitality of Tsering at Norling HomeStay.
Next morning we departed for Mt Kanamo basecamp with 3 guides. Lack of acclimatisation meant we were struggling all the way through and the minute we ate something our conditions worsened. But in the immortal words of Rocky Balboa - "One Step at a time, One Punch at a time, One Round at a time", we kept soldiering on. Base camp was made in about 4.5 hours at a height of 4800m. The evening was spent relaxing and trying to get our bodies ready for the climb the next day. The night temperatures generally drop below zero so you should have adequate warm clothes. We were wearing atleast 4 layers of clothing and tucked ourselves inside 2 sleeping bags.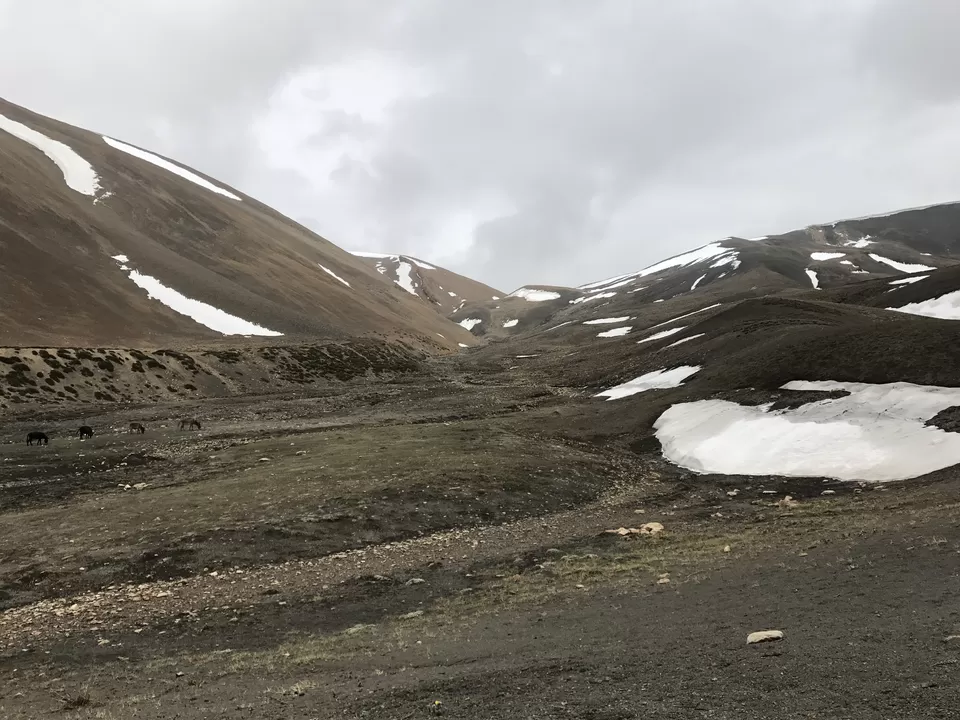 The final climb began at 5 am. Again facing high altitude sickness we were unable to eat anything and started the climb on empty stomachs. The terrain quickly changed from boggy to weathered rocks. The final 800m or so on the mountain are difficult to manoeuvre as you find it hard to get a foothold. The weather was turbulent ranging from beautiful sunshine to hailstorms and snow. At about 500m from the top you reach the snowline. This is where we slowed down and were reaching the depths of our endurance. But "One step at a time..." kept us going on. At about 5.5 hours into the climb we reached the last 100m. The final 100m are the steepest and most difficult. There is no rock to find grip with. It is just stone and you keep sliding down with every step. This is where the tanks emptied. All along the climb we were barely able to eat anything so the body was working on reserves and they had to give out somewhere. Only one among us made it to the top (who has already summited Mt Everest). In the interest of surviving and on the advise of the guide we decided to return from the mountain.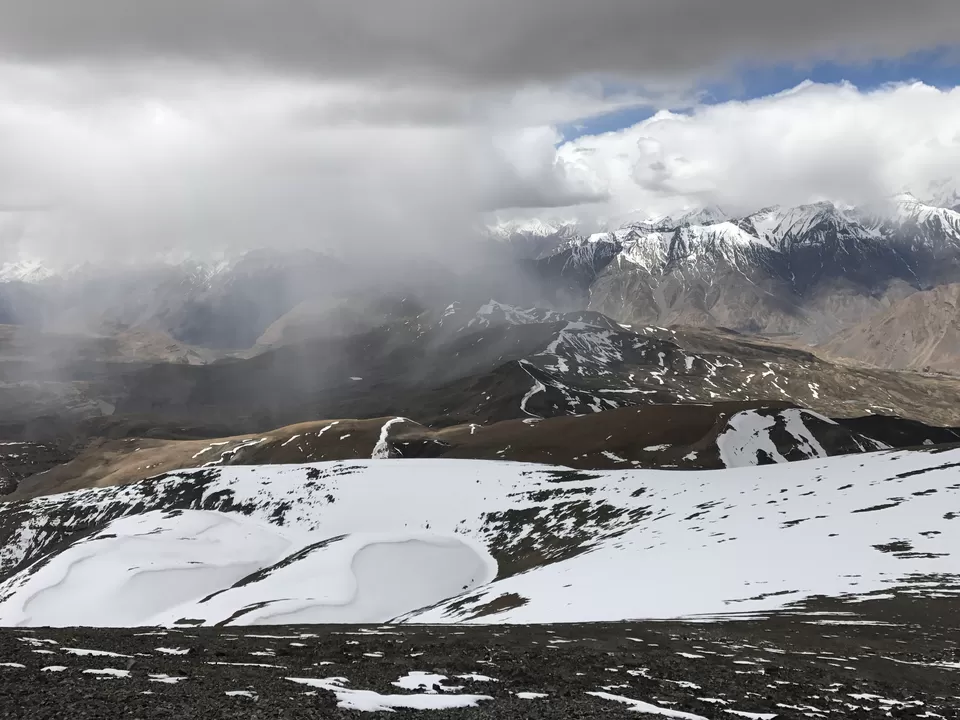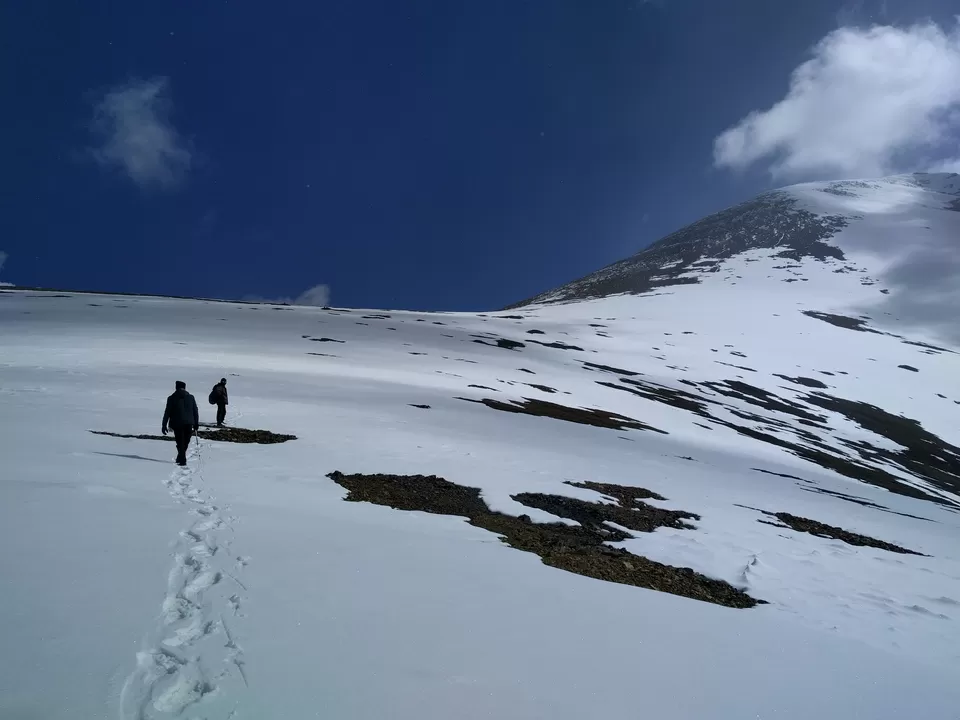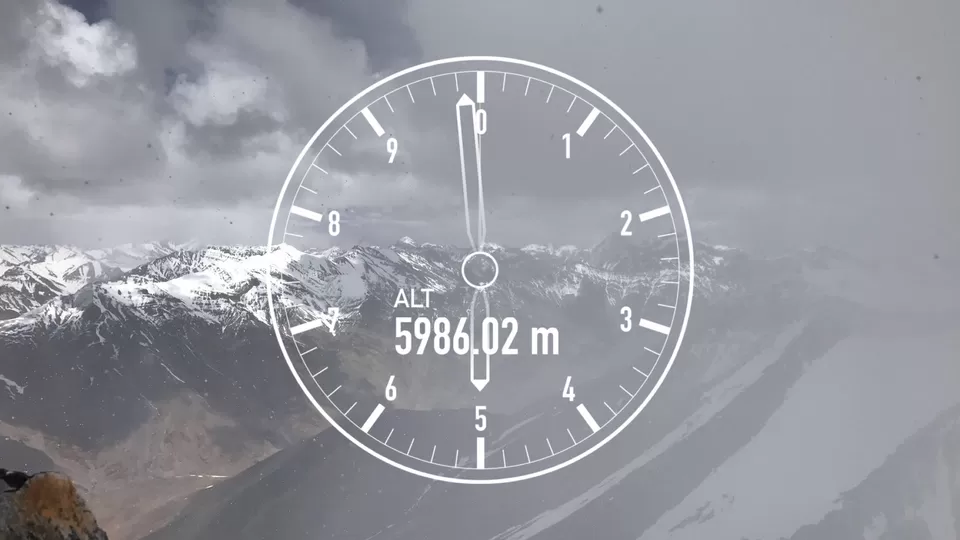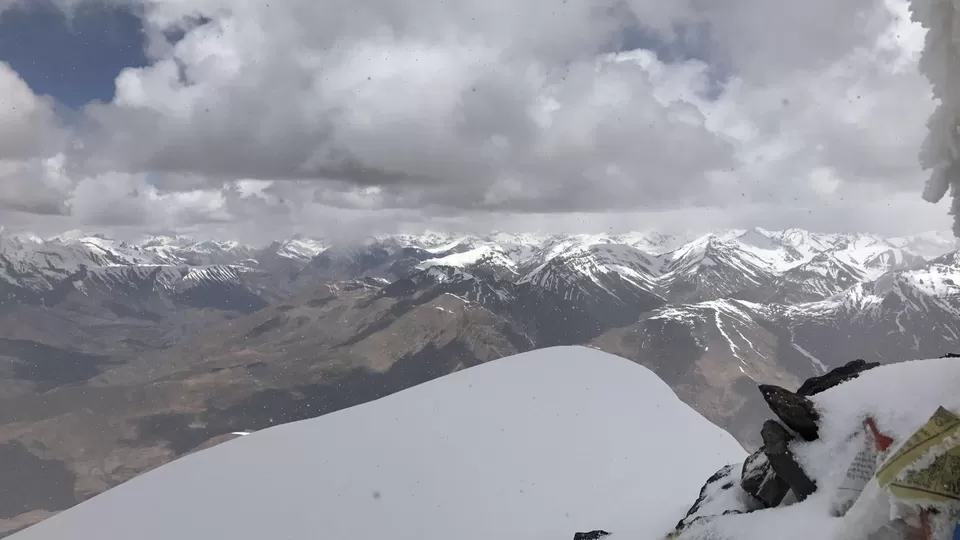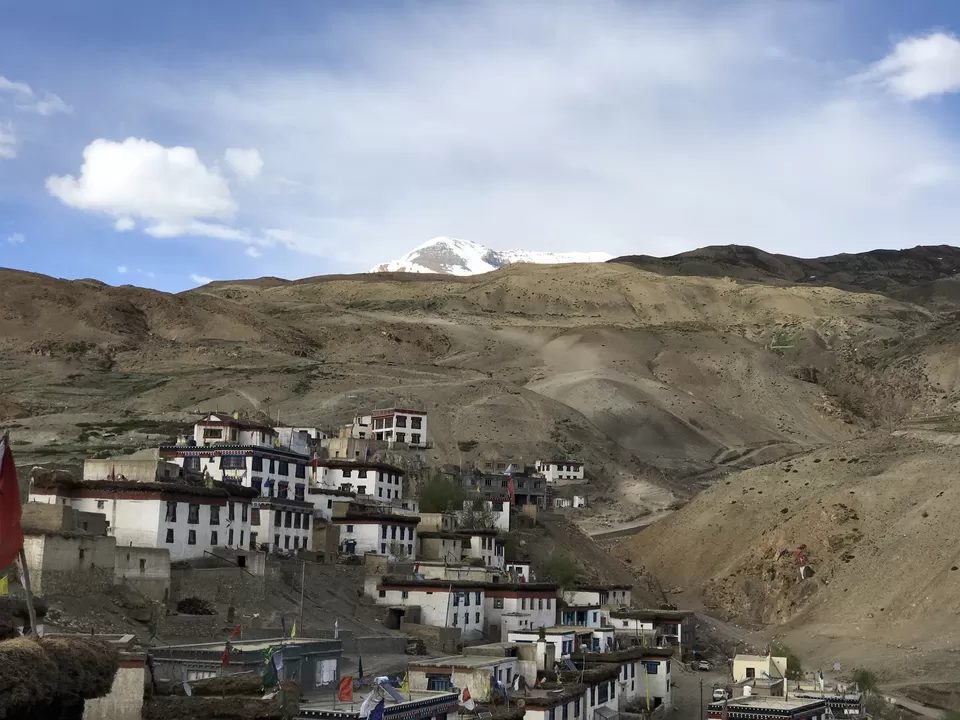 For somebody who's never been on a trek before this was shooting for the moon. But I'm glad of what we achieved together. It's an experience to be had and I look forward to the day when I can go back and complete the elusive 100m. I would suggest readers to plan with adequate days for acclimatisation. Your fitness at ground level will mean nothing at high altitude unless you allow the body to settle.