A household name for Himalayan knowledge now, DevilOnWheels, or Dheeraj Sharma, quite literally, had a mountain to climb to defeat his inner demons. But his long and frequent drives amidst the hills ended up not only helping him, but also helped create a safer and more responsible community of travellers.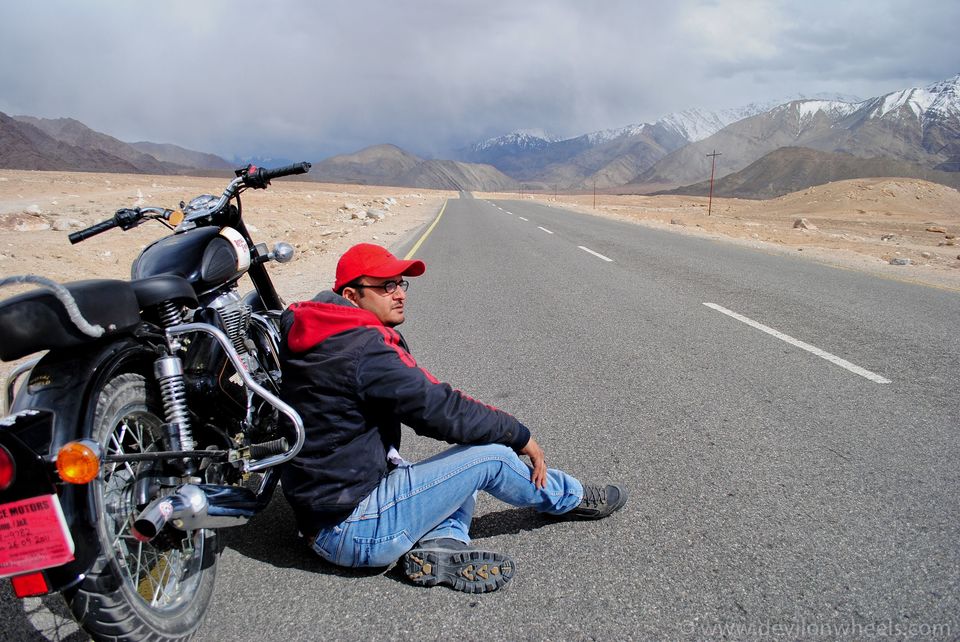 "Mountains make you realise how small you are, no matter who you are."
These are the words Dheeraj swears by, now, to navigate his own life. Intrigued by his deep connection to the Himalayas, I asked him a few questions:
When and why did you start expressing your love for the Himalayas on the Internet?
While I was alone, struggling and had almost surrendered to the most difficult phase of my life under depression, I suddenly thought of pursuing my passion of driving to start afresh in life.
In 2008, I decided to head to unknown adventures on my wheels for a treatment called Nirvana @ Himalayas to find peace, calm, and answers that had eluded me for a long time. I realised afterwards that no matter what these answers are, I know the devil will always be within me as a good teacher in this life. Travelling made me undergo a metamorphosis which is still going on. It has given me a reason to love, smile and live.
So I started DevilonWheels in 2009 after my Chandratal trip, and since then it has been an unforgettable journey. The whole community that my blog built has helped me immensely.
Driving on the hills can be risky. Have you had any scary experiences yourself?
Well, indeed. I have had numerous terrifying incidents during my travels. However, the scariest one was in Ladakh.
It was 2012 and rarely anyone took the direct route from Nubra to Pangong Tso via Shyok. We were stuck in a landslide with no option to turn around. One of us then went out during the live landslide. He kept clearing the stones on the road, keeping an eye above, and we kept moving forward to cross that stretch. All this was happening on a ledge where one wrong move meant you end up in the Shyok river.
I still remember how my heartbeat skyrocketed then. Just telling this story gives me goosebumps.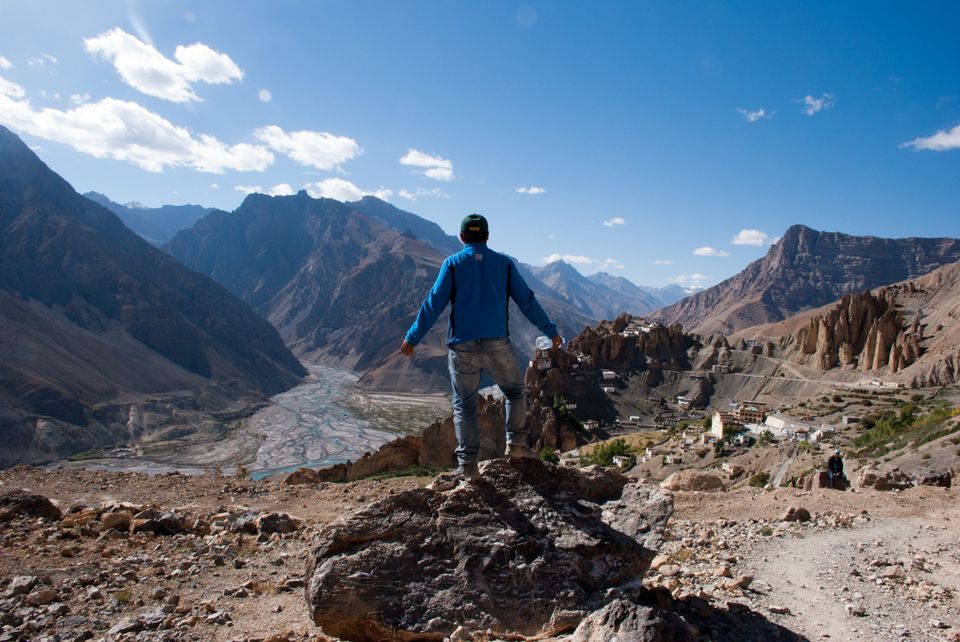 Do you find it difficult to manage your time to travel while working a full-time job?
At times it gets tough, but my priority in life has always been my family, job, and blog in that very order. But my blog is driven with sheer passion, so when others are socialising, I prefer sitting beside the lake near my house to do something for the blog. Passion is the key here and helps you weigh your priorities. Otherwise, everyone has 24 hours only and so do I.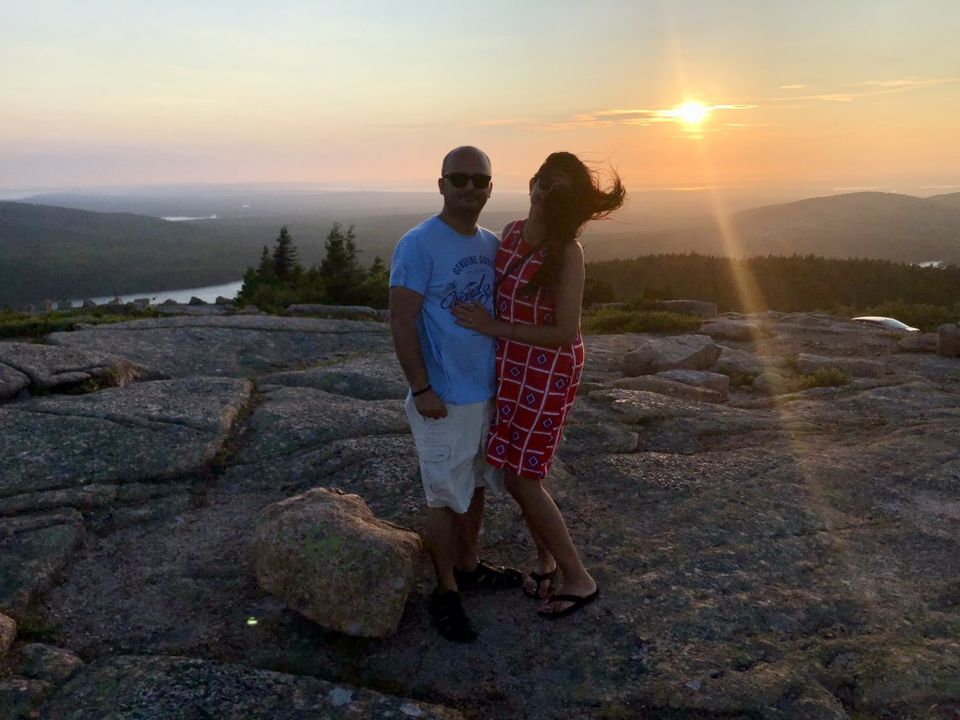 Many people with a good social media presence just end up leaving their jobs to work online full time. Why didn't you go down that route?
Well, there are two main reasons for it. Firstly, I love my job very much, so, never thought of quitting as I completely enjoy the day to day challenges it offers me.
Secondly and more importantly, DevilOnWheels was not meant for making money. I created it to help travellers in need as well as promote and uplift remote Himalayan communities who do not have enough support, education or exposure.
As of now, even in terms of brand collaborations and promotional activities, it is my way or the highway. With no job in hand, I am sure it would be tough to say "no" to some things that I don't really endorse.
Have I ever thought about it? Well, almost every year when I go on a retrospective trip, I do think about what is next. I realise then that I enjoy working on my blog just because I do not have to worry about my bread and butter.
What is the best thing that has come out of you launching your website?
The realisation of my vision to help travellers and locals of the Himalayas.
It makes me proud as well as humbled to know how much difference the DevilOnWheels blog has made in the lives of thousands of locals in very remote regions. Today the blog is the reason behind many local success stories in the Himalayas—from taxi drivers to tour guides to small homestay owners and even the tea shack folks. Besides this, I have come across stories of thousands of travellers who have been able to go on memorable trips, while also saving money because of the blog. I have received countless blessings from locals and travellers all around the world, which truly make me shed tears of joy.
It really helped me to open up to people and connect with them, although I was extremely introverted.
What responsibility do you carry as a travel blogger about the stories and information that you share with your readers?
It is extremely important to not share unverified or false information with your readers. Once you establish a brand name, people believe what you say and sometimes copy you too. You cannot imagine how one wrong piece of information can result in something disastrous for them.
Also if you preach something, make sure you follow it by heart as well. I practised real life responsible travel (not the armchair one) for almost three to four years before publicly advocating it to my community members.
The Himalayas are actually being overrun by careless tourists. What are some ways people can travel responsibly?
There are a lot of ways to travel responsibly but my top five are:
1. Do not litter.
2. Always carry a reusable water bottle. This one simple hack goes a long way to fix our own future.
3. Enjoy the music but restrict the volume to yourself.
4. Do not disturb the wildlife.
5. Stop marking public spaces with your graffiti and artwork.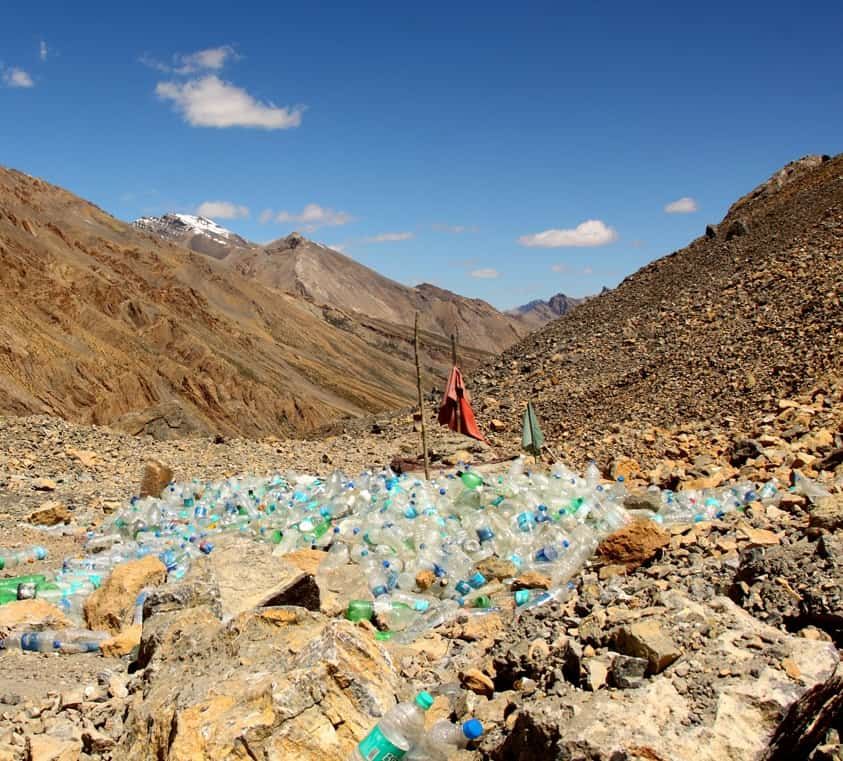 Now that you live in the USA, how often do you actually get to visit the Himalayas?
I moved to the USA three years ago, and haven't had much of a chance to travel in the Himalayas since then. Until work brought me here, I used to spend at least a month travelling in the Himalayas per year.
I am hoping I get to go back to the mountains on my next trip to India for sure. I miss them, but the blog, the community, the locals and the readers help me stay connected with the Himalayas.
If you could give only one tip to travellers, what would it be?
The most important tip I give to everyone is,"Travel for the sake of travelling and yourself, not for anyone else or social media". The essence of travelling is diminishing day by day in this age of Instagram and YouTube where travellers are more focused on recording their journey rather than experiencing it.
Please leave your camera and phone behind for a day, and repeat an experience to understand the difference.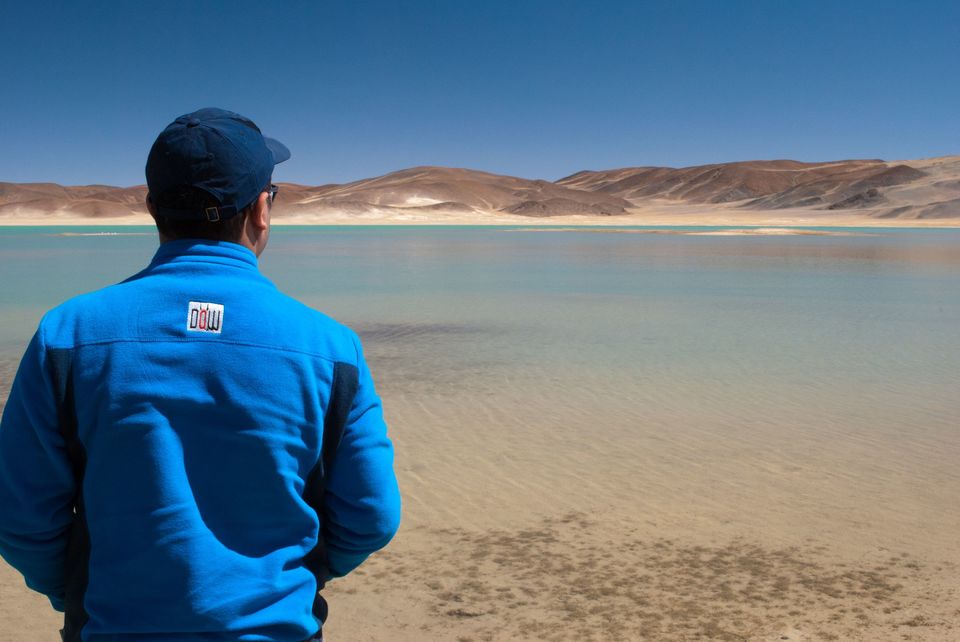 Follow Dheeraj's journey across the Himalayas and learn about responsible travelling on his website, Facebook page and Instagram.