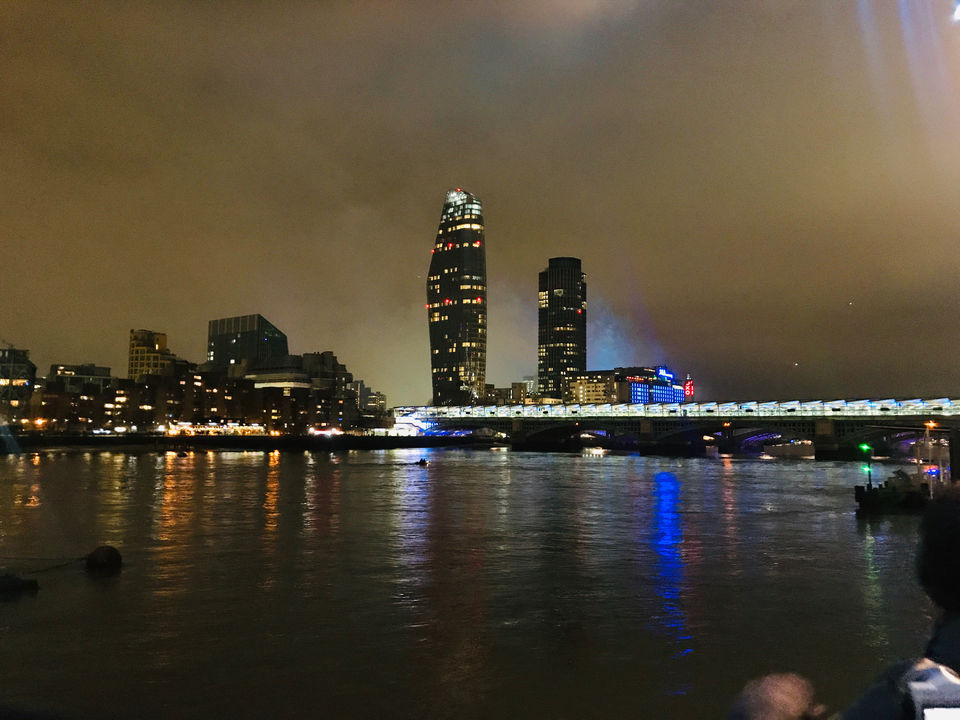 I recently moved to UK and was excited about Christmas and new year. But as I don't know people here I ended up spending my all holidays at home. Suddenly I got a call from my friend asking about my new year plan and I said nothing yarr, where I will go alone,he said common life has given you chance to be in London for new year, don't waste it.His words made me think like really,people from all over world come to celebrate new year in London and why should I waste this chance.
But as I said, I didn't had company. Then I came across app Couchsurfing and got a group who was interested to go to see fireworks at London.
And then finally, I came out of my comfort zone and headed towards millennium bridge where we planned to meet.
I can not express in words how much I got inspired by meeting these peeps. I met 6 amazing people and they were from India, Pakistan,Singapore and China.
I connected so well with them and I didn't felt like I'm meeting them for the first time.
We didn't had tickets for fireworks so could see much of it being there have me positive vibes.
After seeing the fireworks(which we could hardly see),we thought to have some food and ended up in roaming in London streets.
While returning we came across group of Punjabi guys dancing on punjabi songs in front of St. Paul cathedral. We blindly joined them and danced out our heart.
As soon we done with dancing,We went to oxford street. London streets were shining in lights and was ready to welcome 2019. We further explored Piccadilly Circus. Till the time we got to know Girl from our group she don't have a place to stay as she came from Birmingham at last moment.
We got one more reason to explore London at New Years night. Where people were clubbing and getting high with alcohol,,we were getting high on lights and energy of this city.
After a moment,we decided to go to London eye and it was so pleasant as nobody was there at time. It was
just peace and red lights on London eye and moon.
Further we headed to London bridge, again the view and the vibes can not be expressed.
After exploring this much, Sun was already out and it was lovey morning.My legs were already in pain after walking this much in a day.We took these memories for lifetime and said bye bye till we met again.
One of my friend,his words inspired me, he said "It's your life..Live it full..This happiness in small things will only bring your smile on you face so don't miss it cause you only live once"