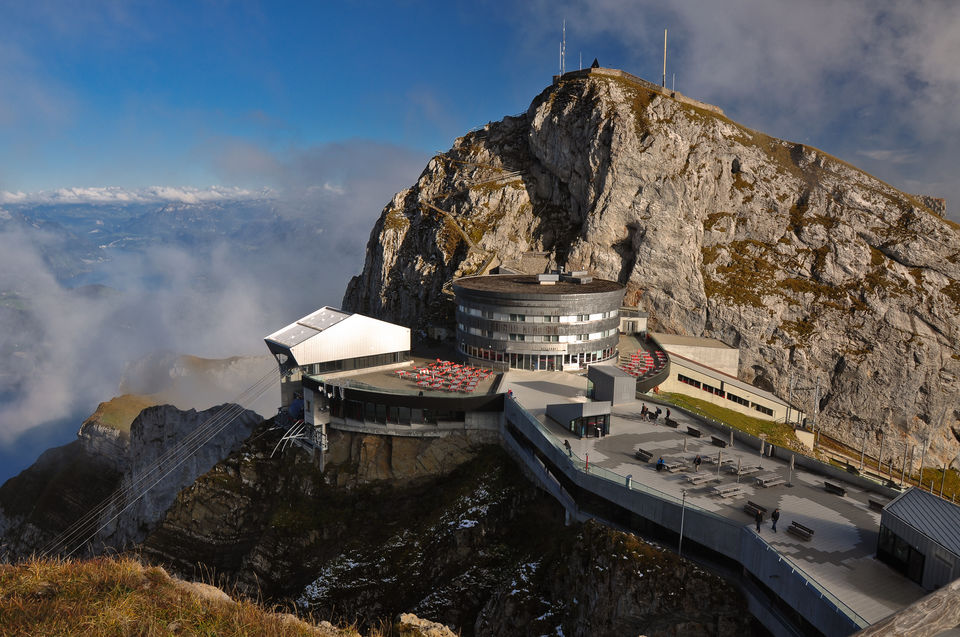 "Climb Mountains not so the world can see you… But so you can see the World!!"
This is precisely what I thought before my trip began for Pilatus, one of the most beautiful and legendary places in Switzerland.
Ever wanted to shout from a 7,000-foot mountaintop....... ?
Well then, travel to Lucerne's very own mountain – Pilatus. Breath-taking views, Aerial Cable Cars, Riding on the world's steepest Cogwheel railway …. Pilatus offers it all!!!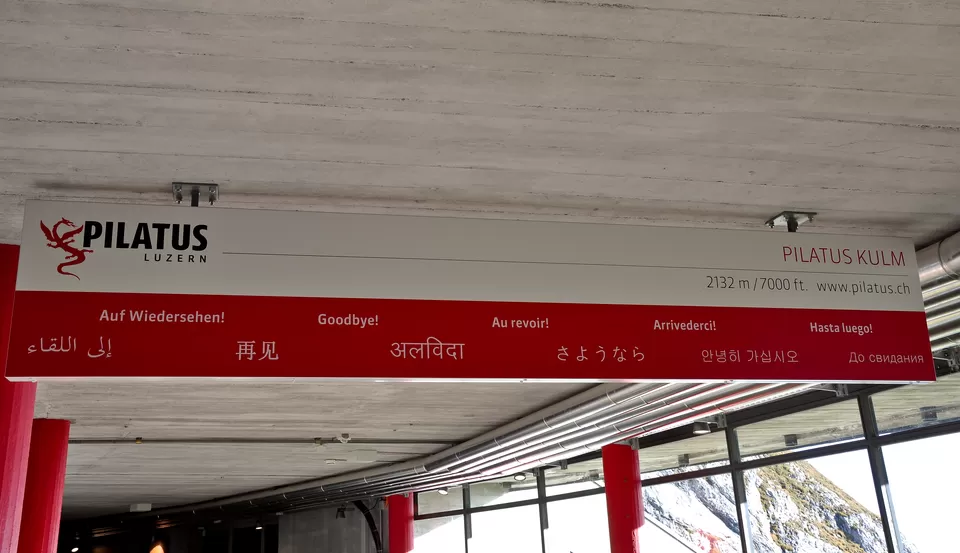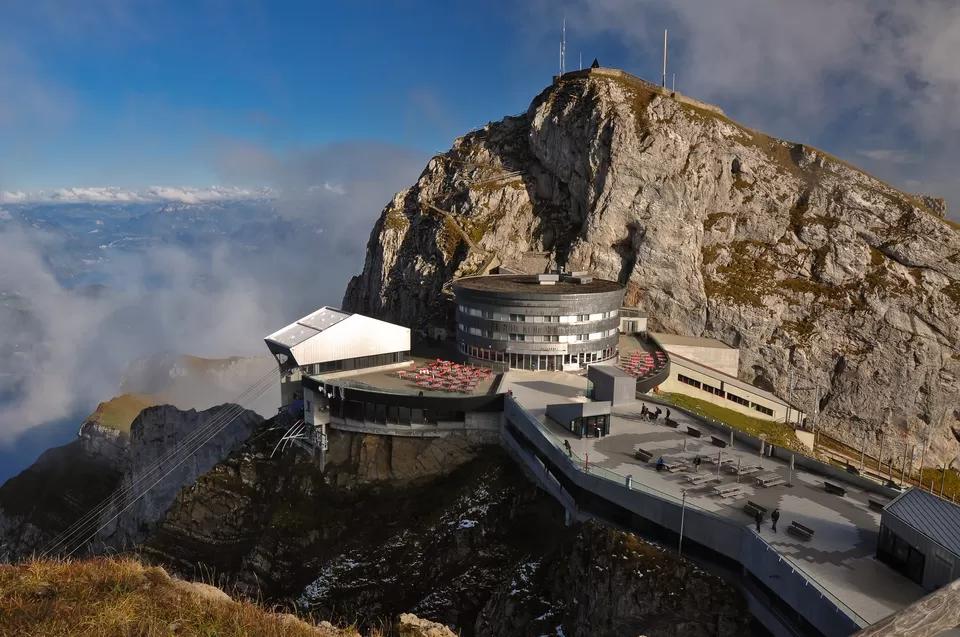 A Brief History of the Dragon Mountain!
So… What Makes Pilatus so amazing?
The first documented reference to Mount Pilatus dates way back to the 13th century, but legends have it that herdsmen, especially the Celtic ones, had already inhabited the summit much before that.
Another version of a Legend also states that way back in 1420, a large dragon rock falling from the sky, thereby killing Roman governor Pontius Pilatus, and he might have been buried in Lake Pilatus.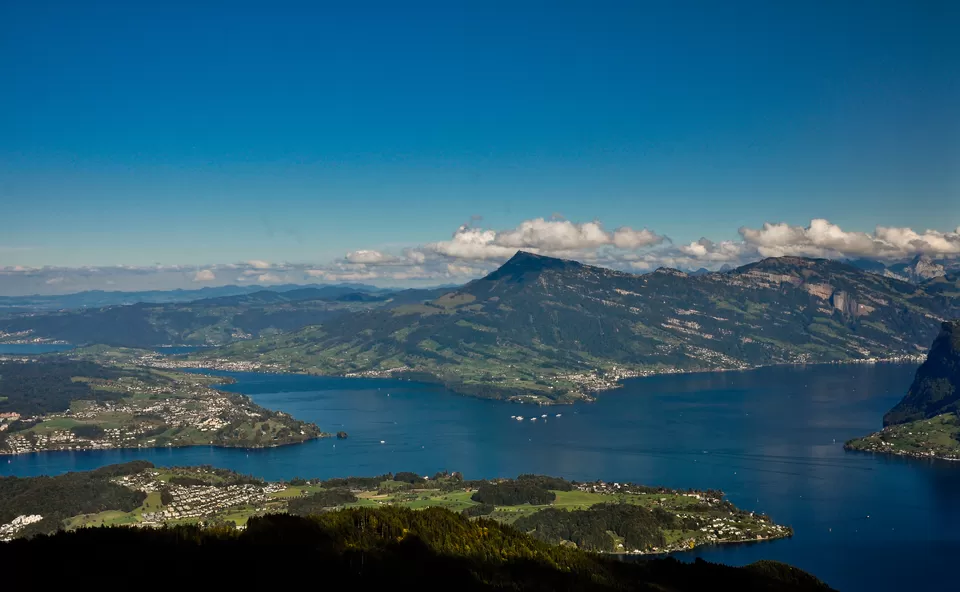 Dragon Legends
Some even believe that in medieval times, dragons armed with therapeutic powers existed in the rugged fissures of Mount Pilatus.
There were also reports that way back in 1421, one such dragon even flew and landed close a farmer, by the name of Stempflin, thereby killing him!!!
Legends also have numerous tales of Pilatus Dragons saving young coopers of that region by virtue of their healing powers!!
"Pilatus is a great source of mystical findings and is home to places of natural beauty that are immersed in legend and lore!"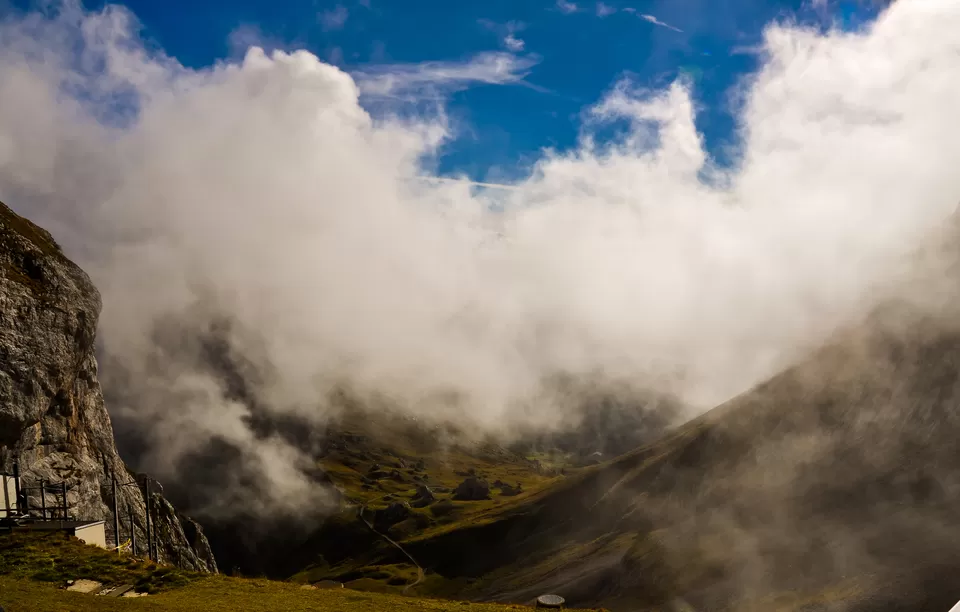 How to Get There
Okay so now lets us talk about how to reach the summit of Mt. Pilatus.... Pilatus is close to Lucerne and it's easily accessible by two different routes.
1. The mountain can be reached from Lucerne by gondola lift and aerial cable car.
2. It can also be reached from Alpnachstad by the world's steepest cogwheel railway…… Yes, The World's Steepest!!!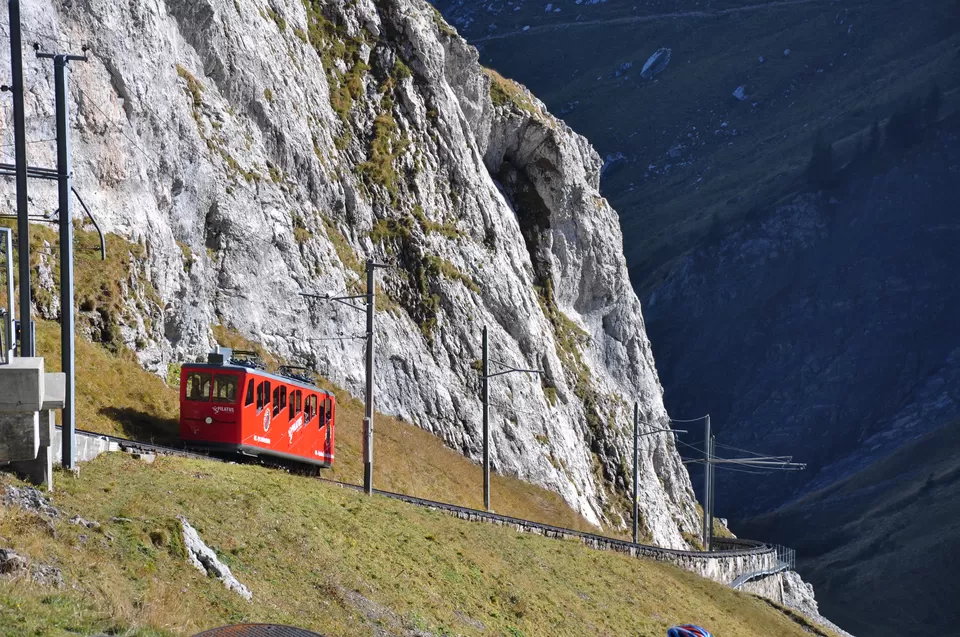 Golden Round Trip
One of the best options I availed – the round trip where you can ascend via the Cable Car and descend using the cogwheel railway!
Whether you take the world's steepest cogwheel railway from Alpnachstad or the panoramic gondolas and aerial cableway from Kriens, Mount Pilatus surely enthralls you with breath-taking views and a unique alpine experience!!!
The Golden trip is likely to cost you around 52 CHF
The Ascent
The ascent to the summit of mount Pilatus is an experience that one should have in a lifetime! Couple that with a ride on the Panoramic Gondola Cars …. The joy and excitement doubles!!!
You can take a bus from Lucerne City to reach Kriens, the boarding point of the aerial cable car ride to the top!
Lap 1 – Aerial Panorama Gondola (Kriens to Fräkmüntegg)
So … the first lap of the enthralling journey begins with small cable cars (4 persons each) which take you up to Fräkmüntegg from Kriens via Krienseregg.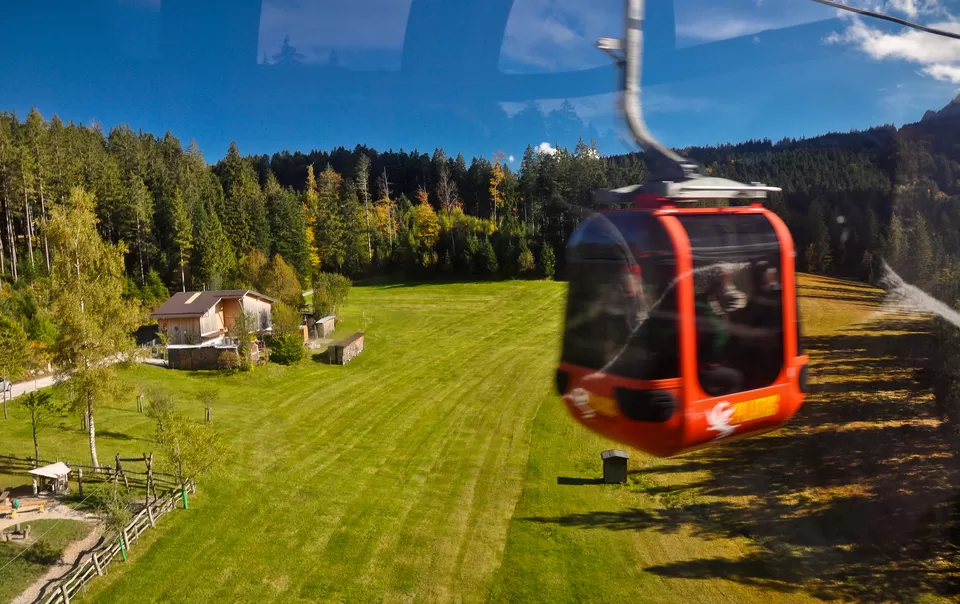 The 30 minutes ride surely marvels you with magnificent views like the ones below …… take a look at some of the majestic Swiss landscapes from the Panoramic Gondola Car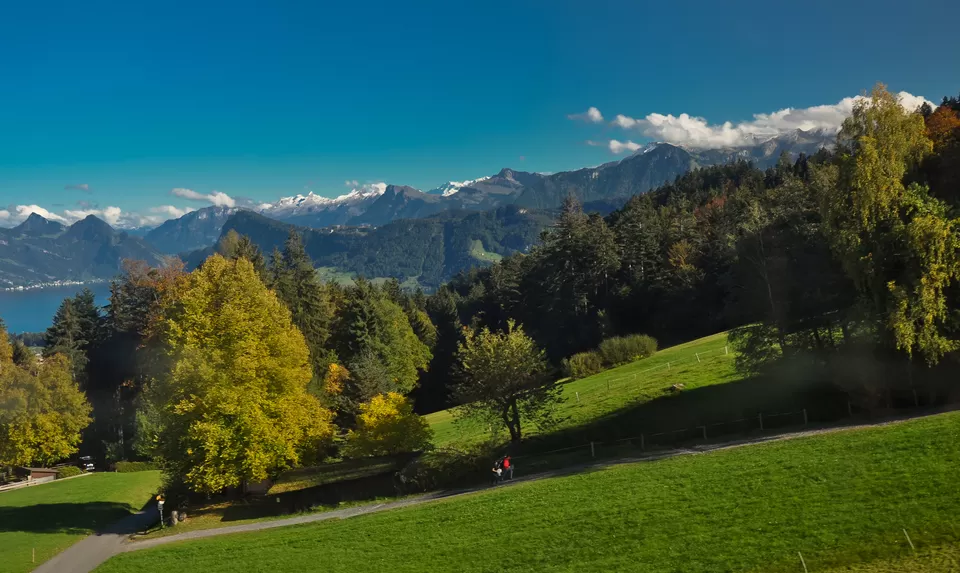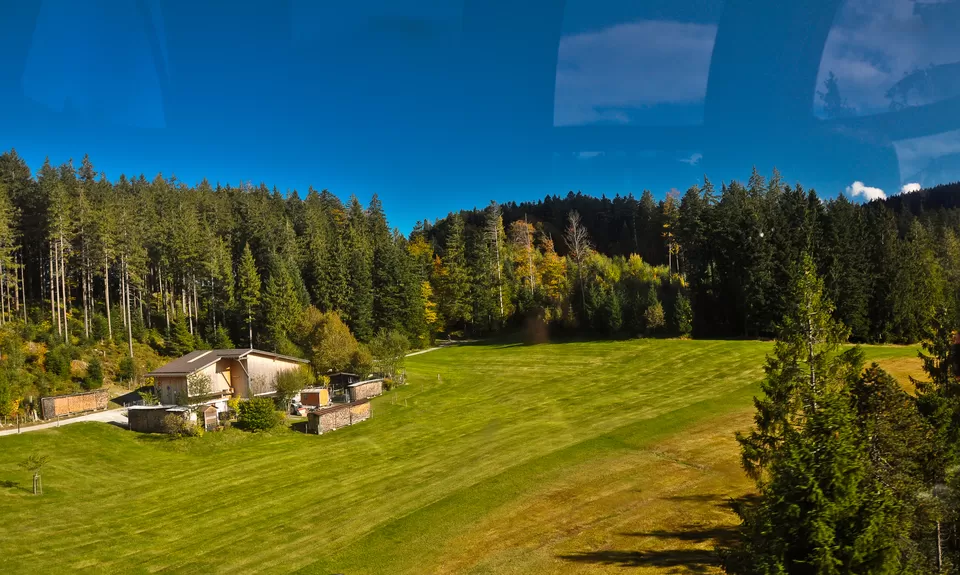 Lap 2 – Dragon Ride (Aerial Cableway from Fräkmüntegg – Pilatus Summit)
Board the brand new aerial cable way, called Dragon Ride, and it feels you are ready to fly!!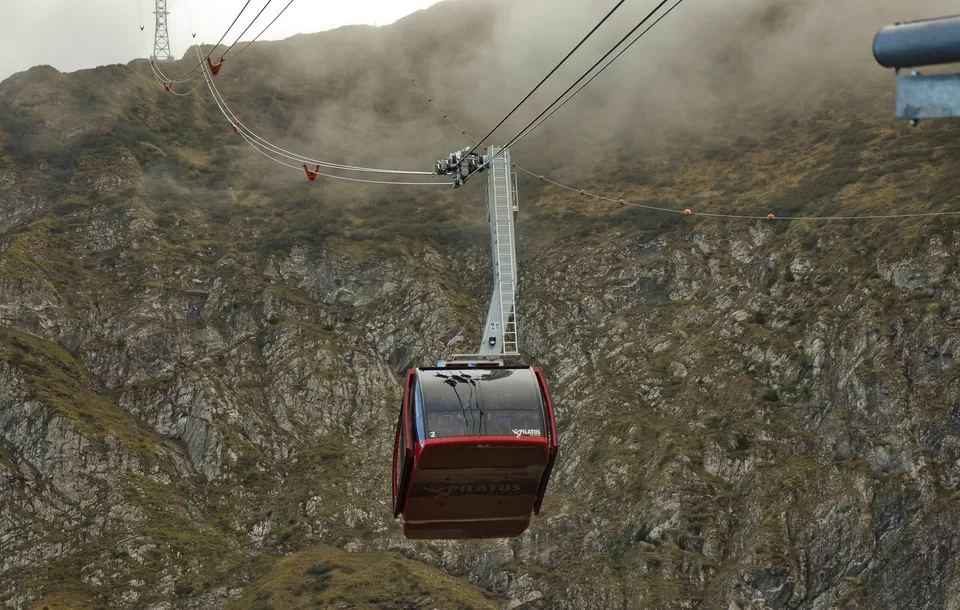 The Large cabin with its cockpit like structure and large glass windows is capable of transporting 50 people at a time… It literally flies you to the summit within minutes!!!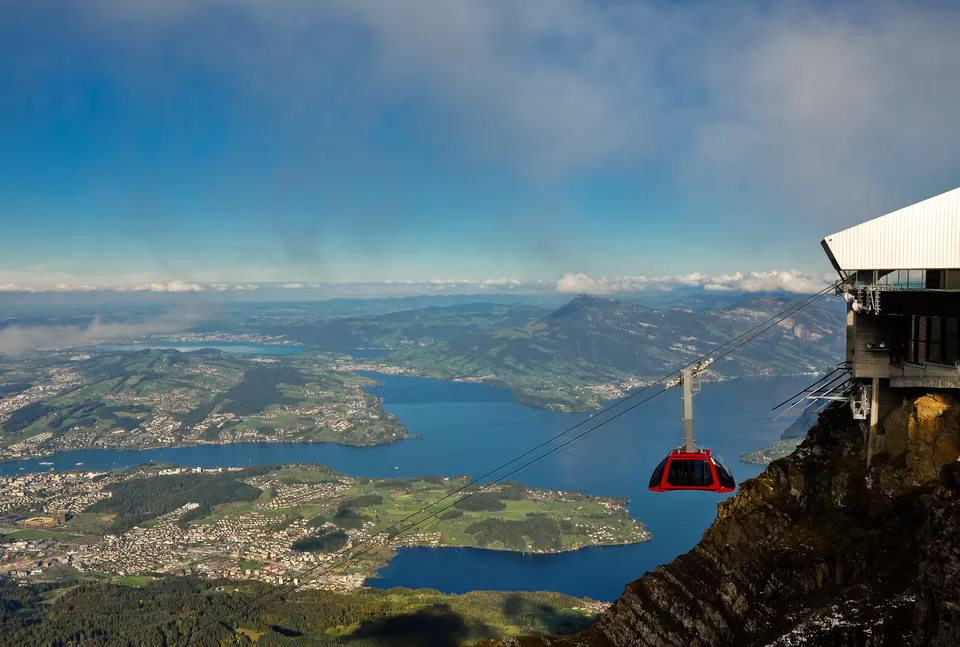 The short but highly daring 4-minute ride, ascending between the clouds, does leave you speechless and gobsmacked! A feeling of flying through the clouds!!!
The Descent via the Cogwheel Railway System
Pilatus Bahnen : The World's Steepest Cogwheel Railway System (ascent 48%) and operates from May to November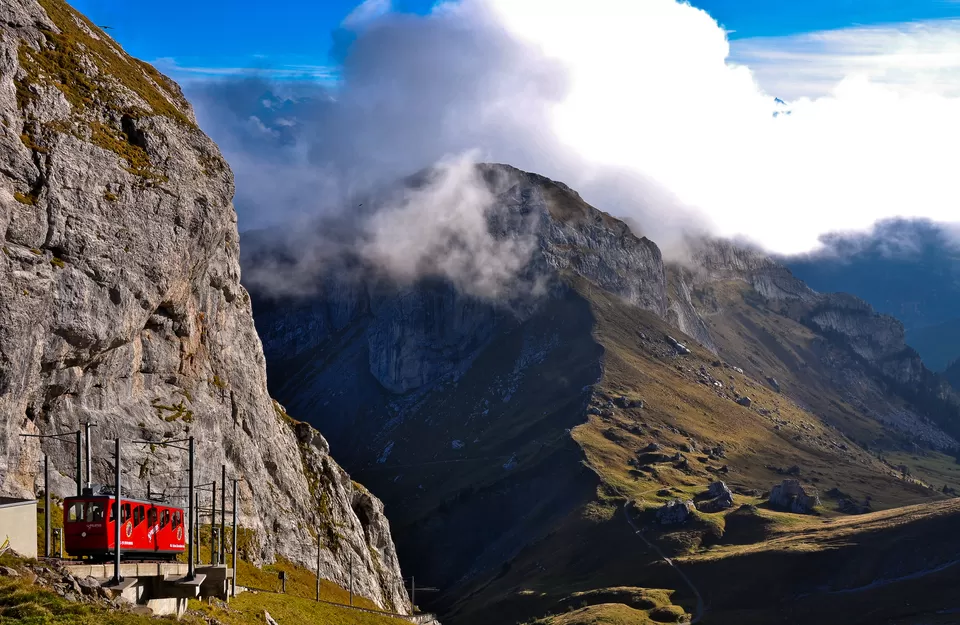 We boarded the train from Pilatus Kulm – The summit to begin our 45 mins descend journey towards Alpnachstad.
Built in 1889 by Swiss Engineer Eduard Locher, the Pilatus Bahnen, is truly an engineering marvel in itself!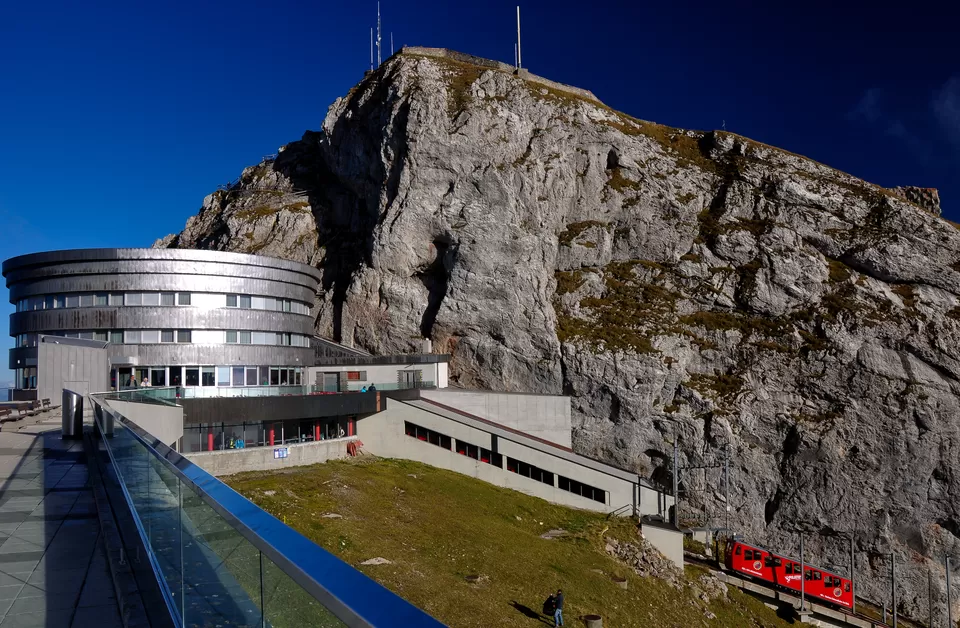 Views atop Mount Pilatus
Pilatus offers dramatic views of almost Alpine peaks on a clear day!!! The majestic views from the top is sure to take your breath away.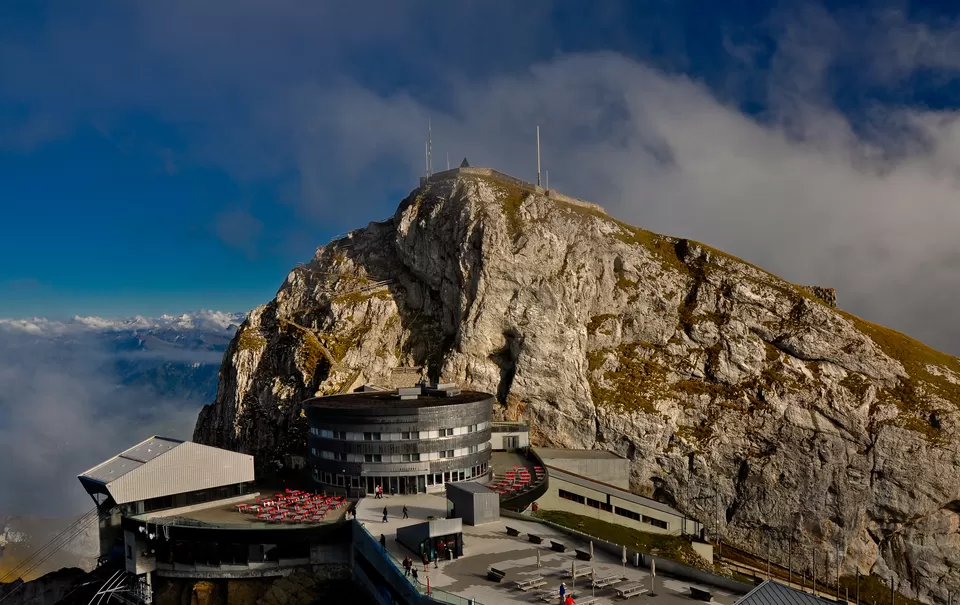 The roof area has got a nice restaurant to sit back and relax with a few drinks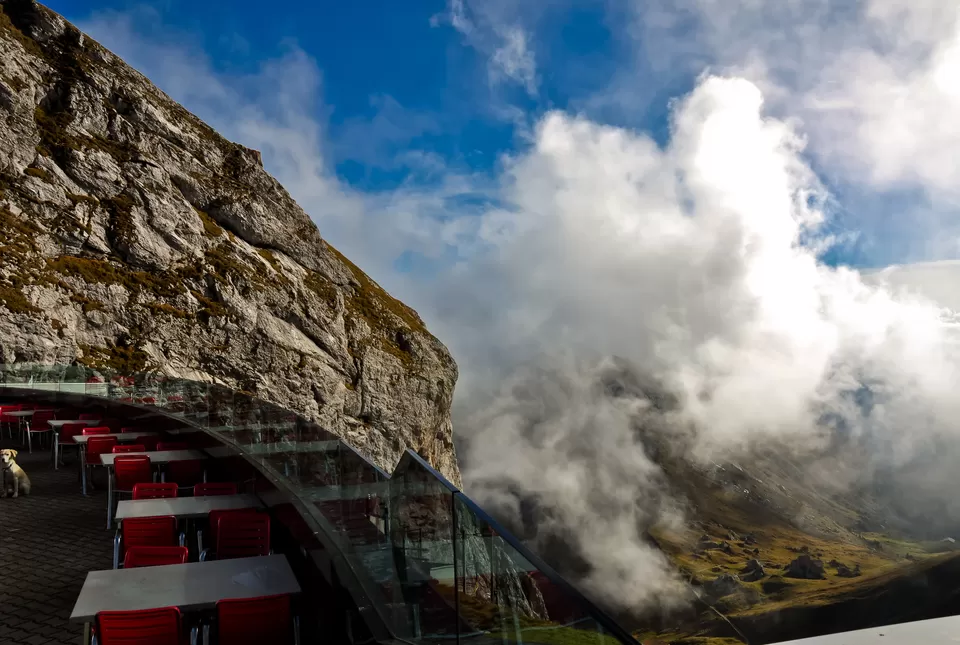 One can enjoy some majestic views from this area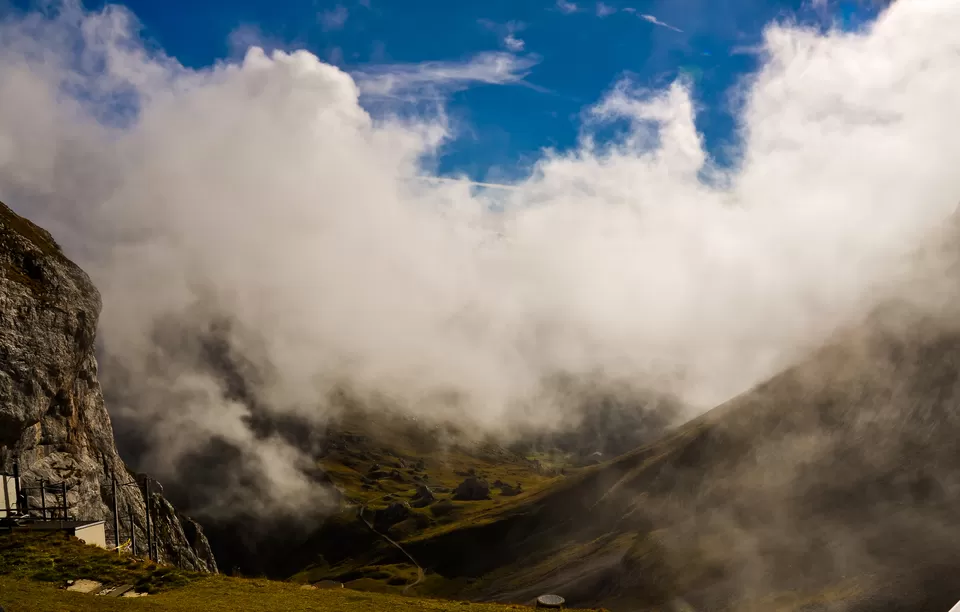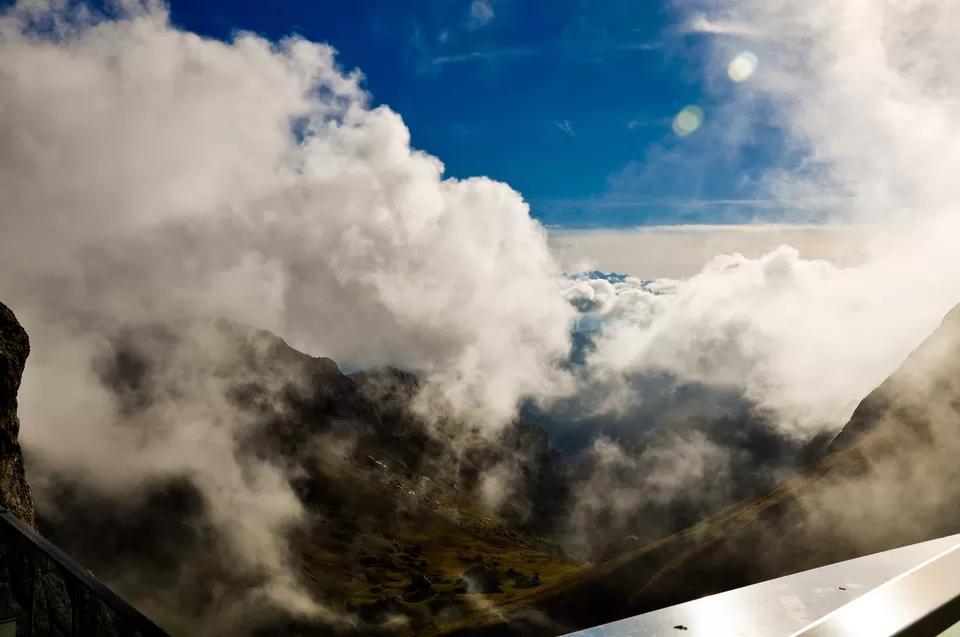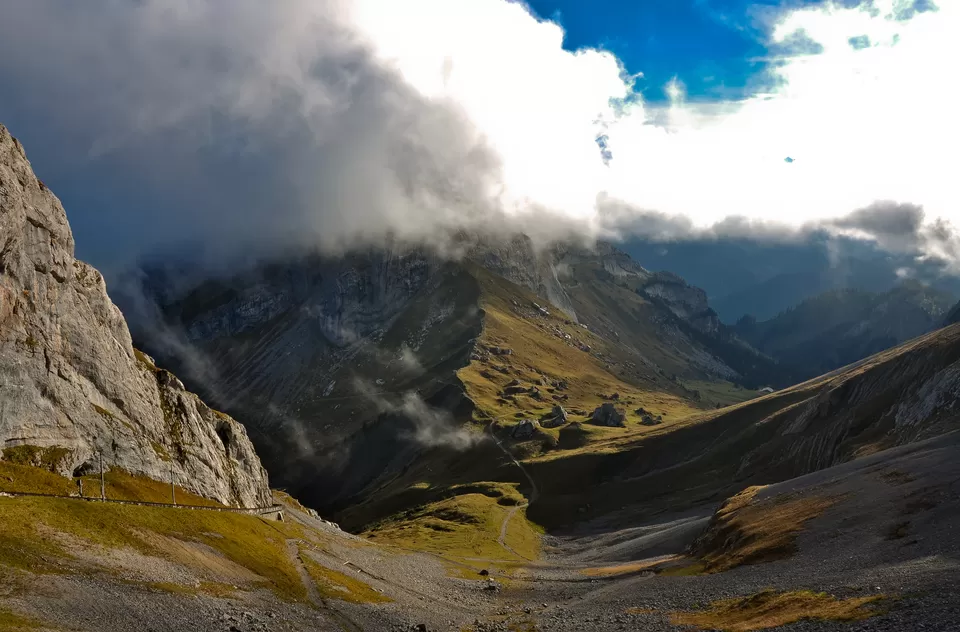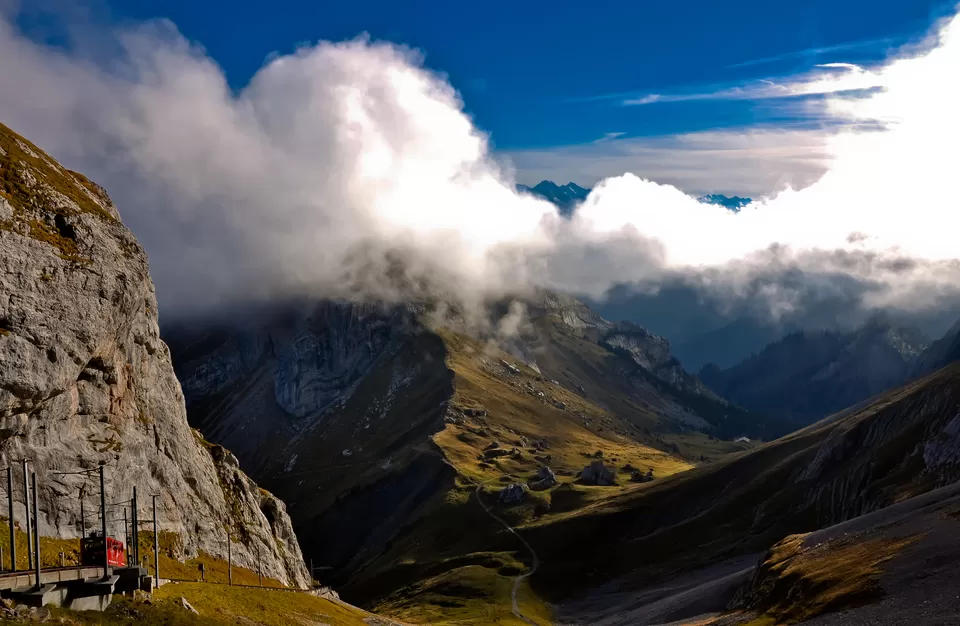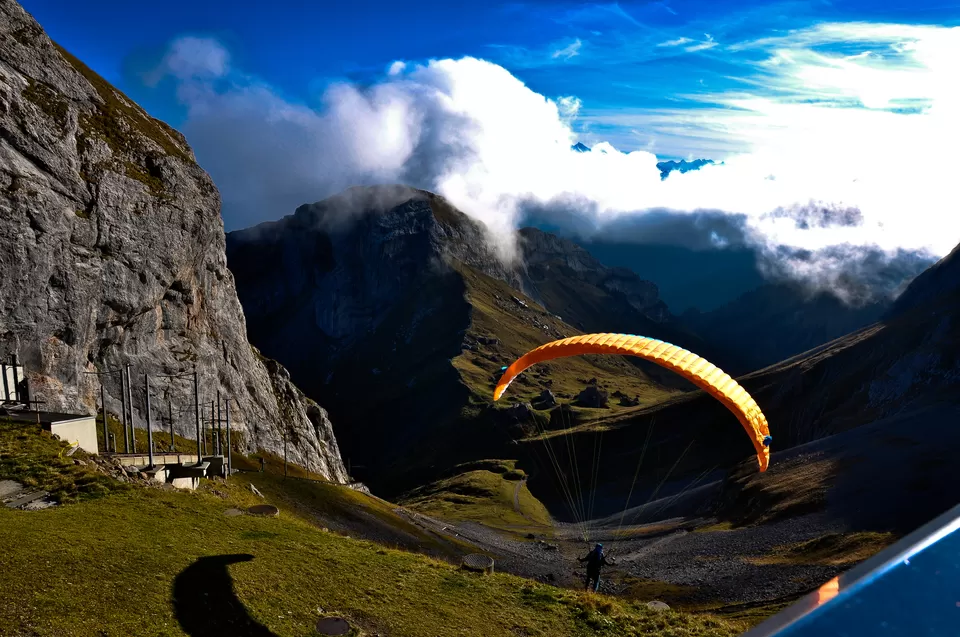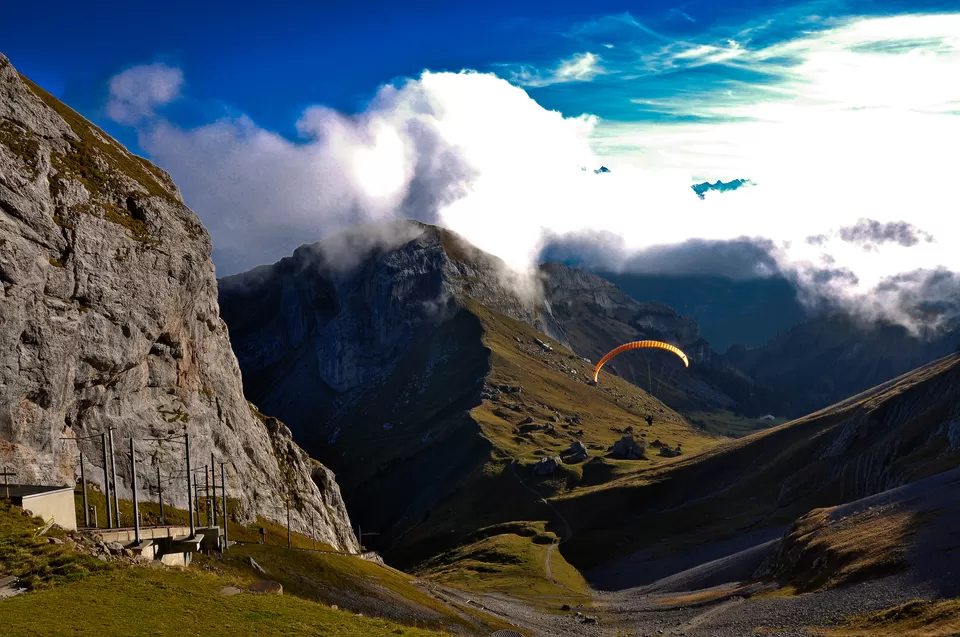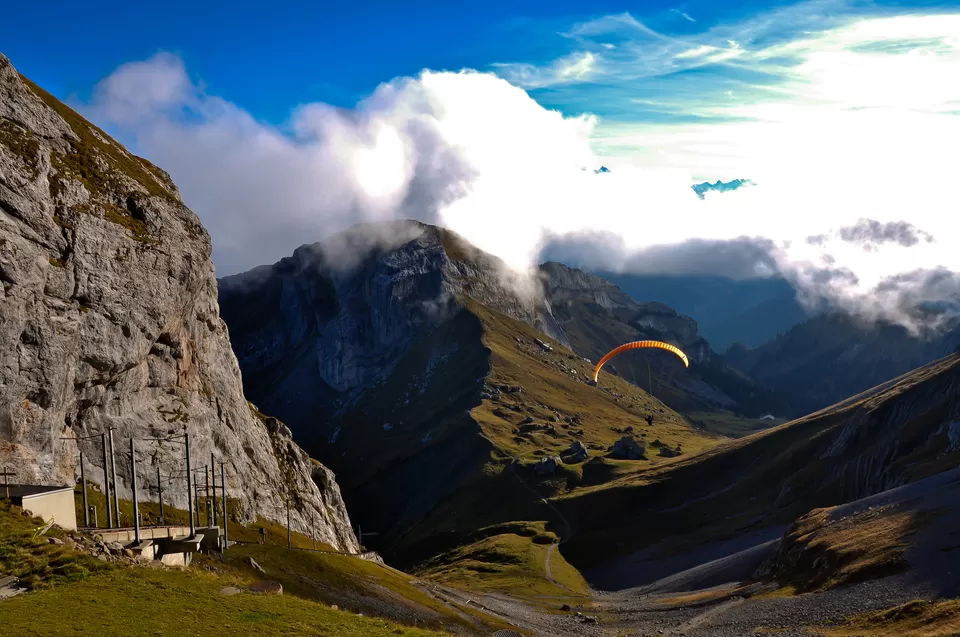 Soak up the sun on Pilatus Kulm at 2,132m above sea level or bring out the dare daredevil in yourself by virtue of mountain sports, Pilatus would surely not disappoint you in any way!!!
For more such travelogues please visit and subscribe to my blog at https://abhisheksanyal.wordpress.com/