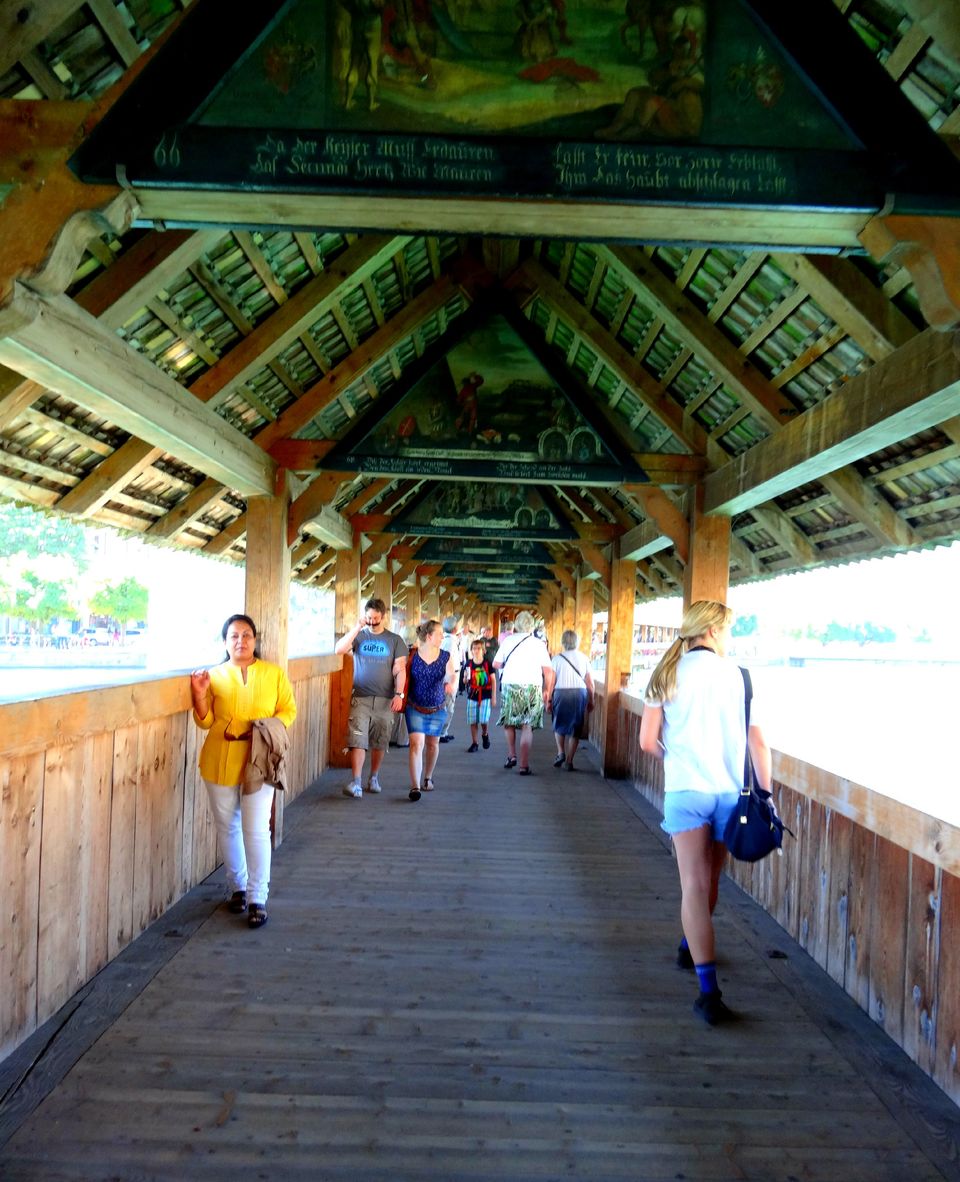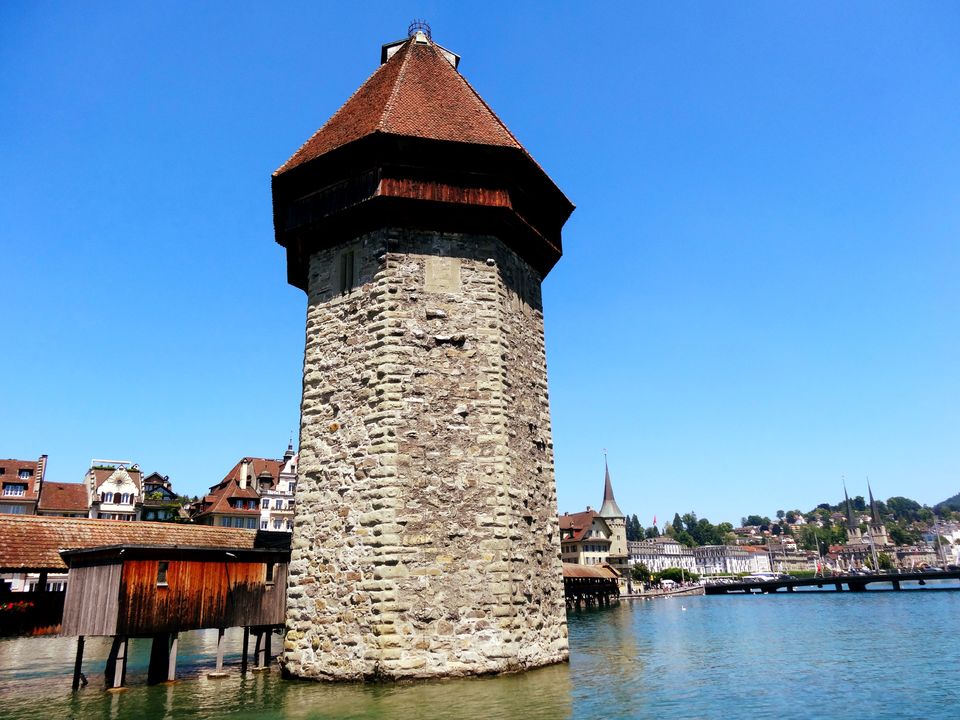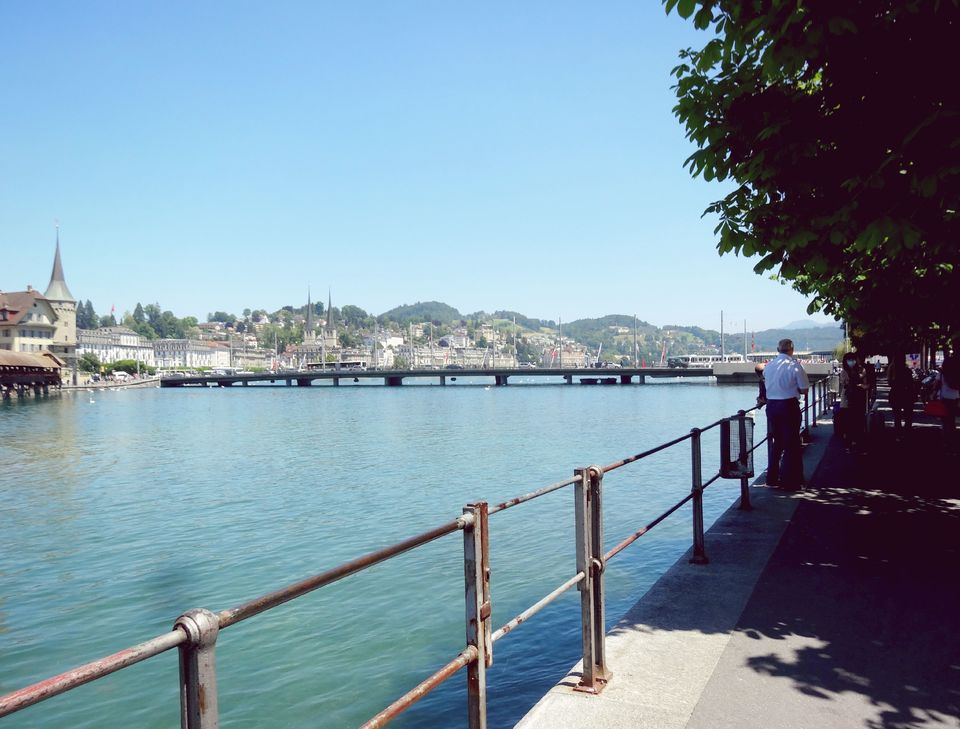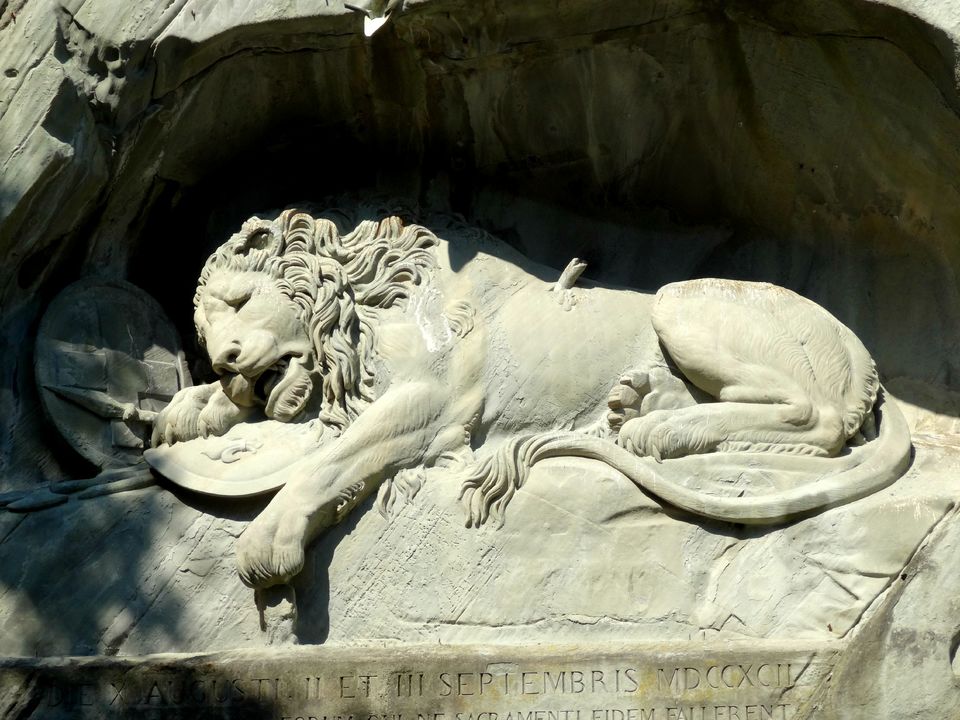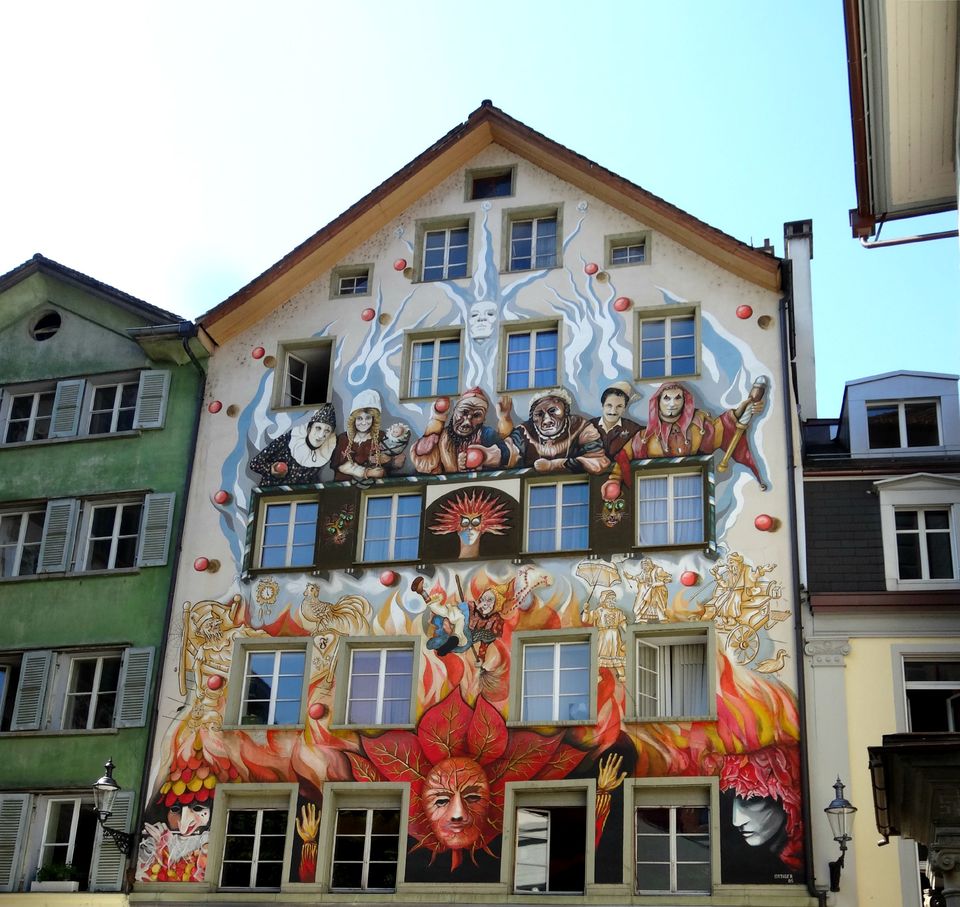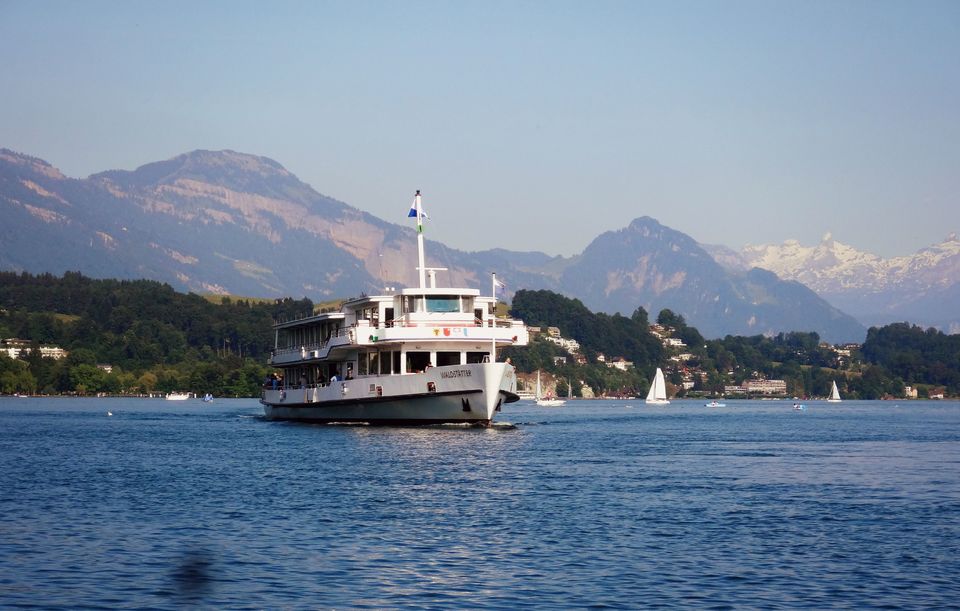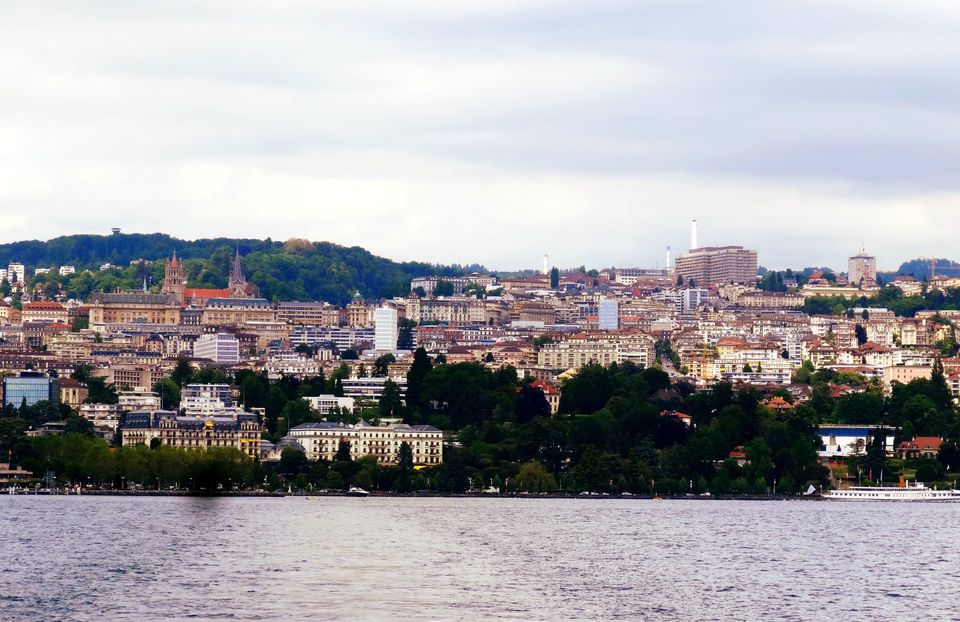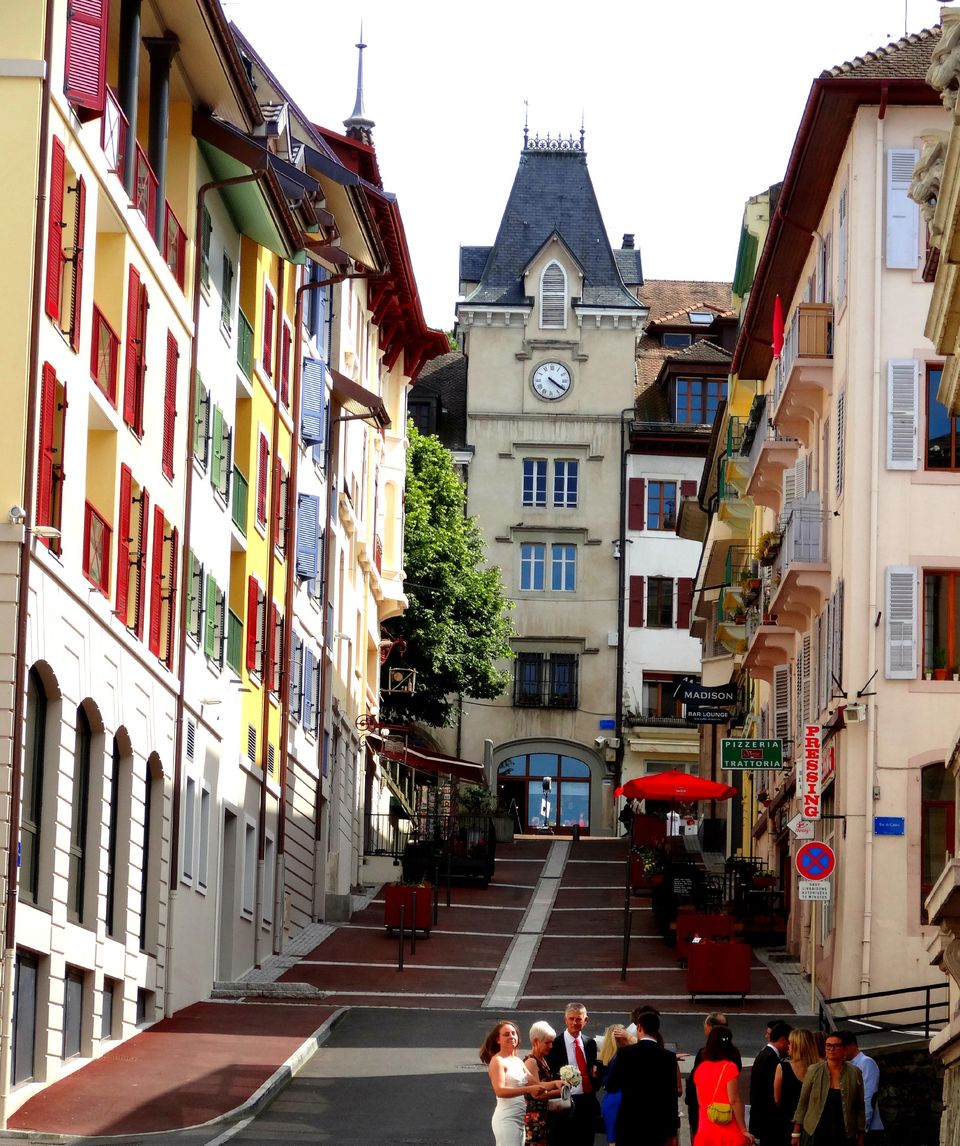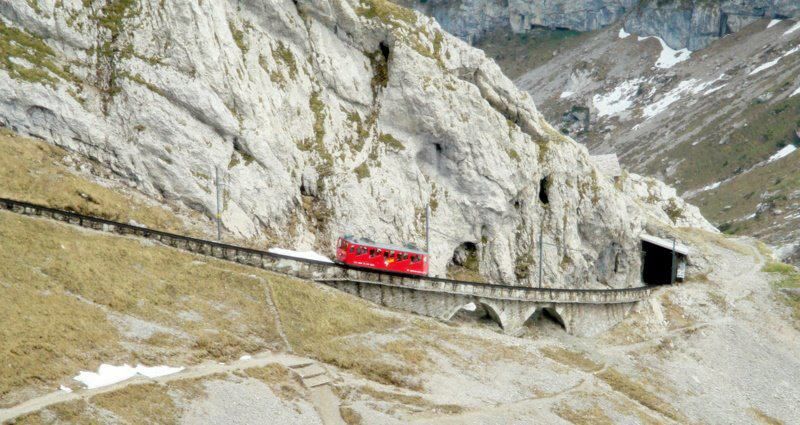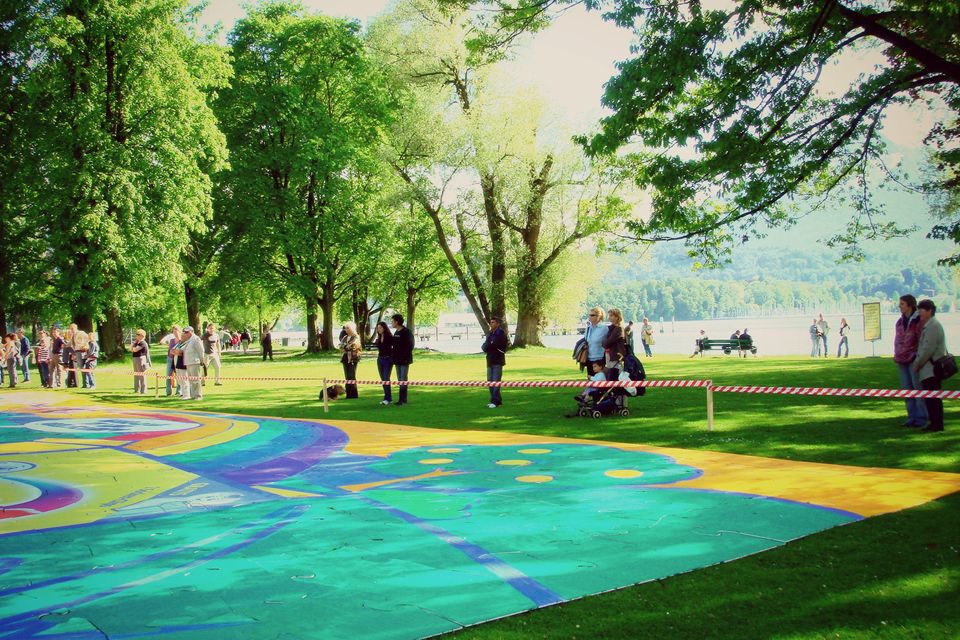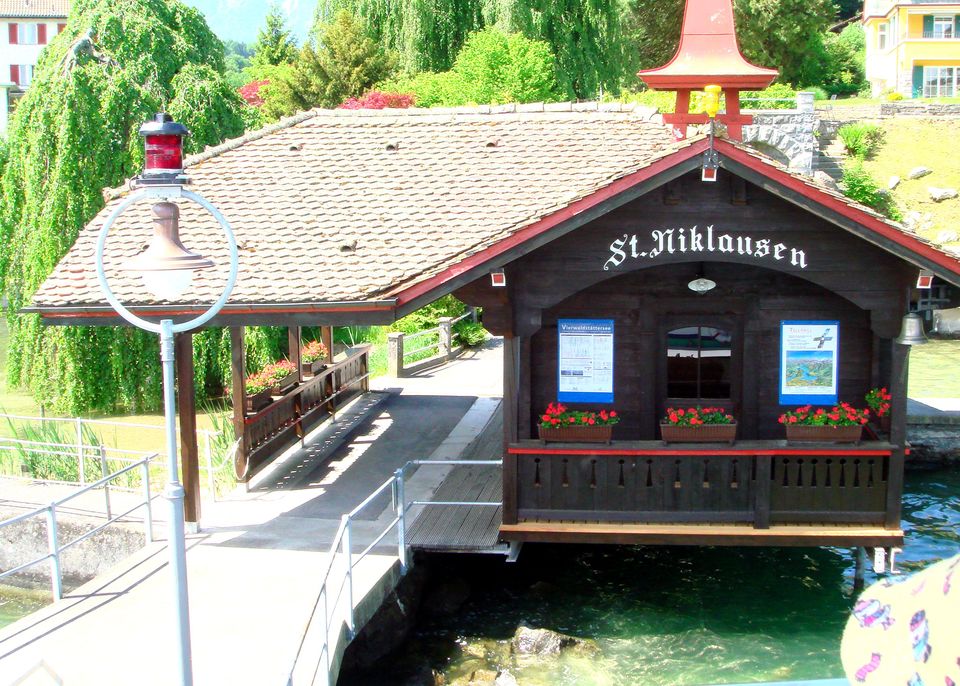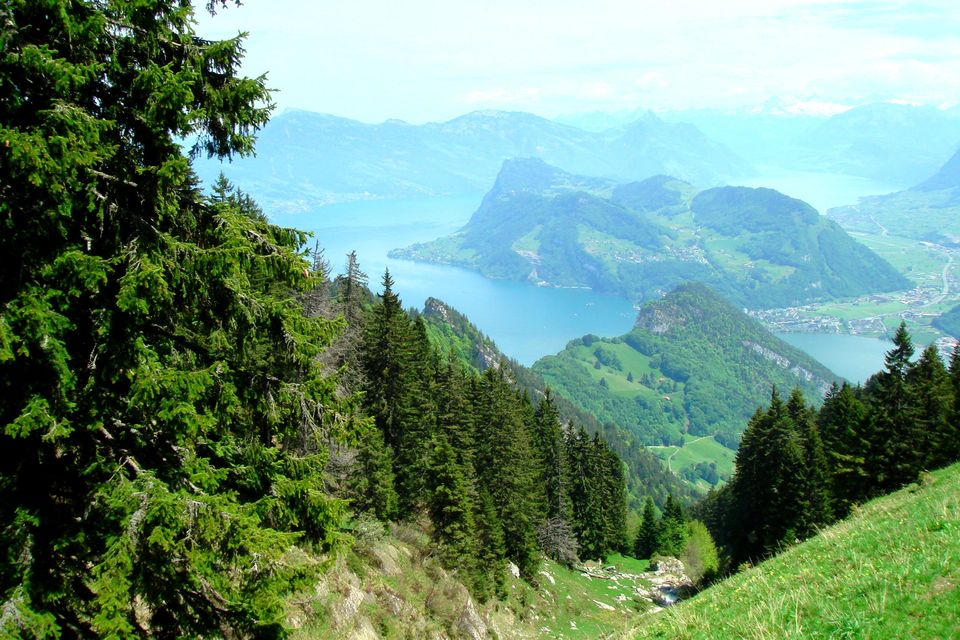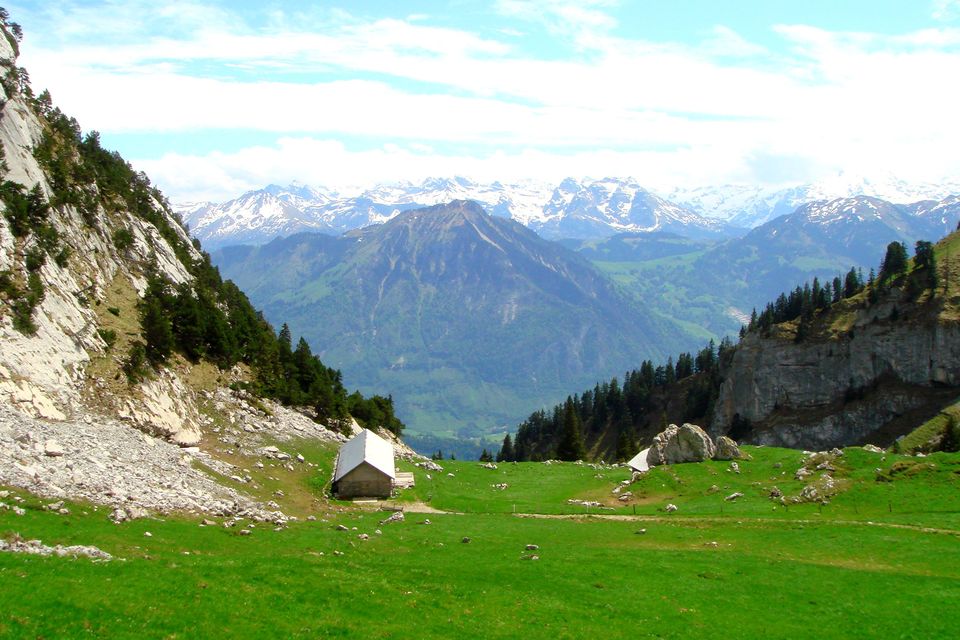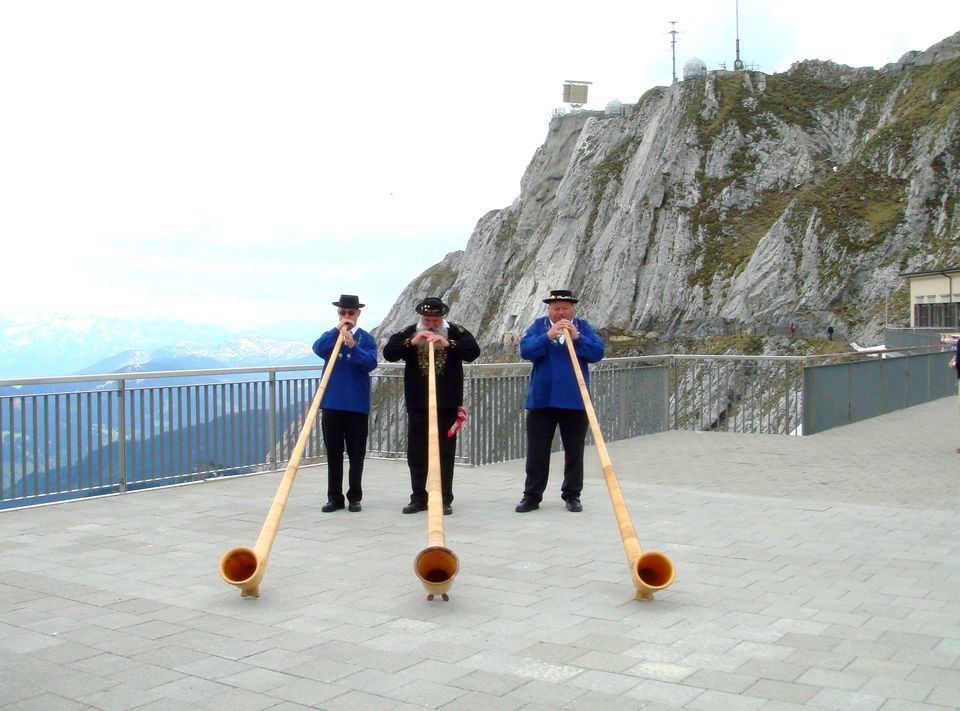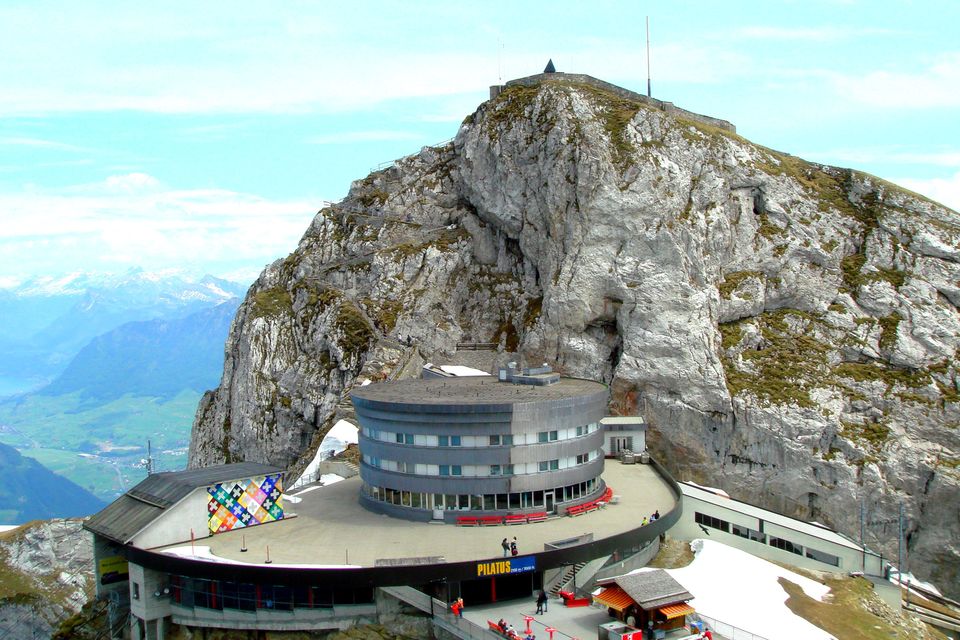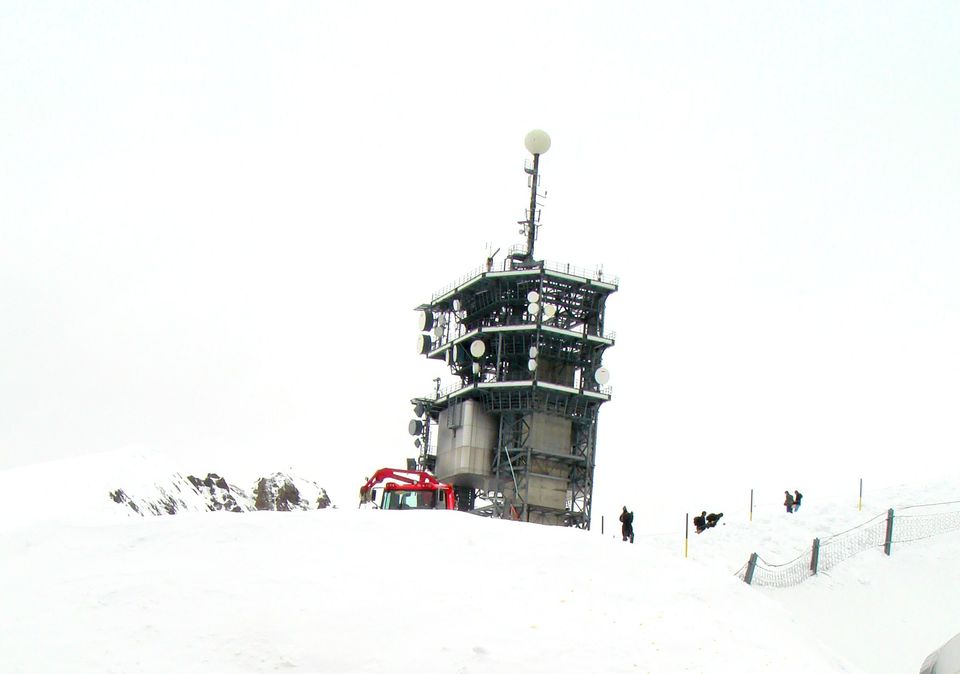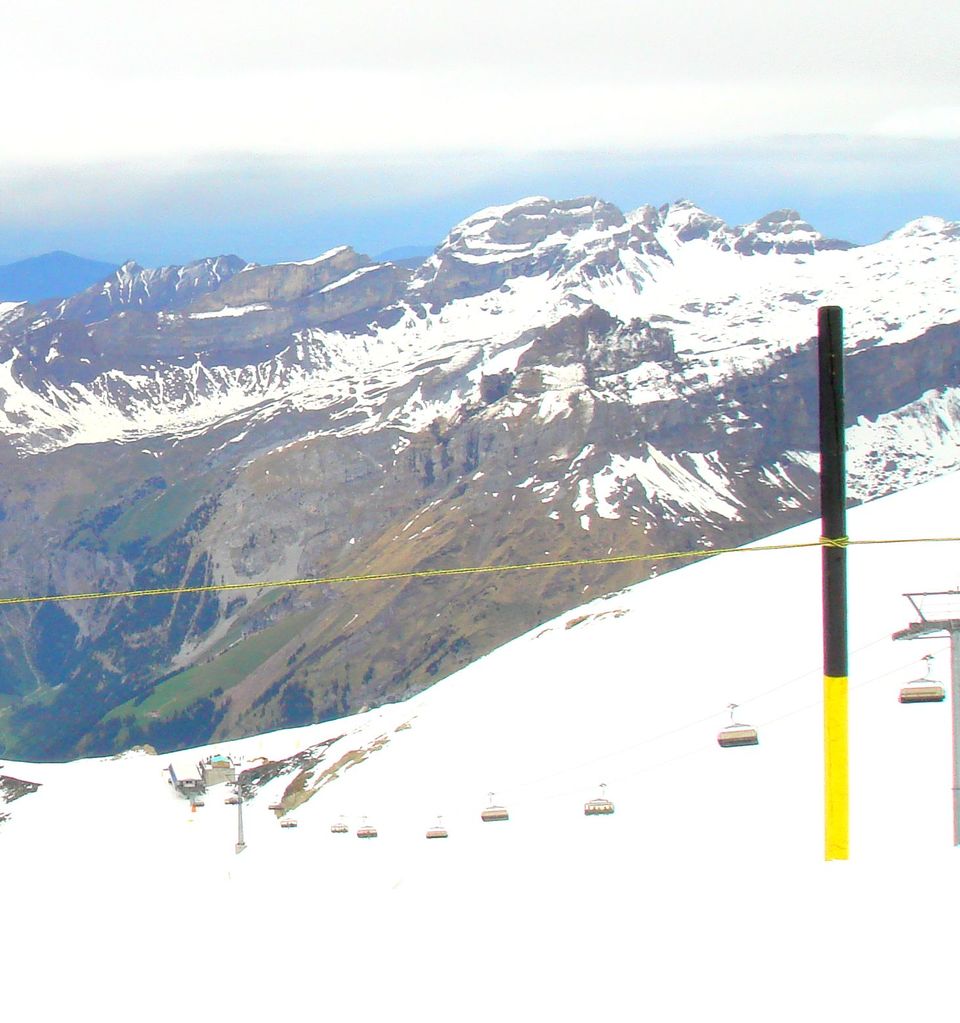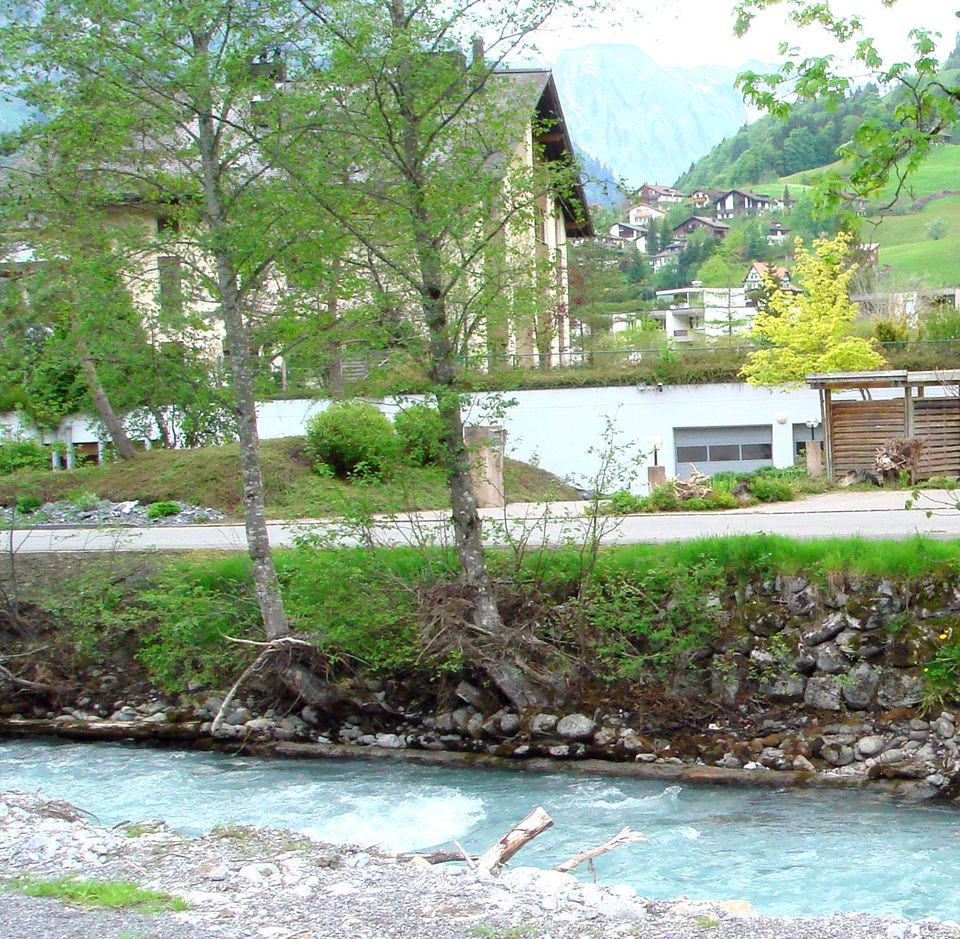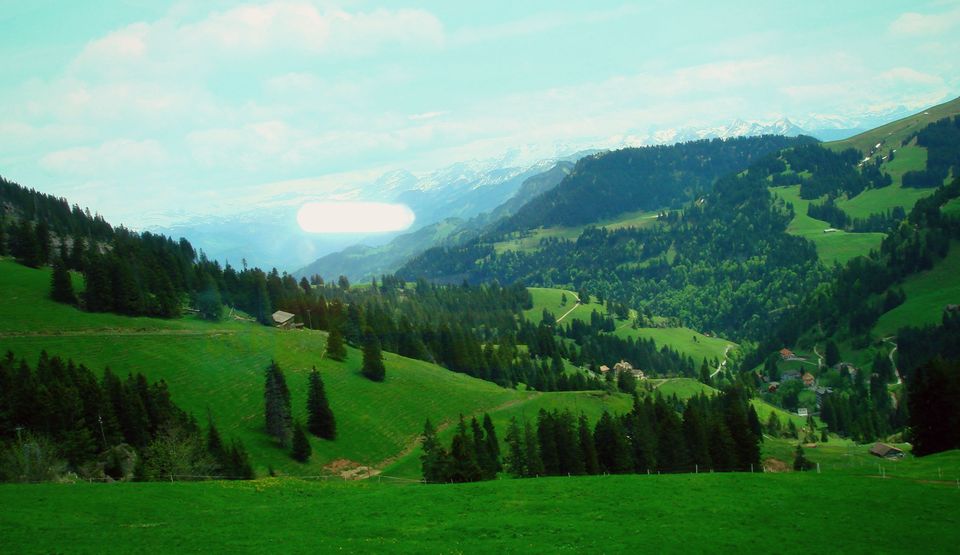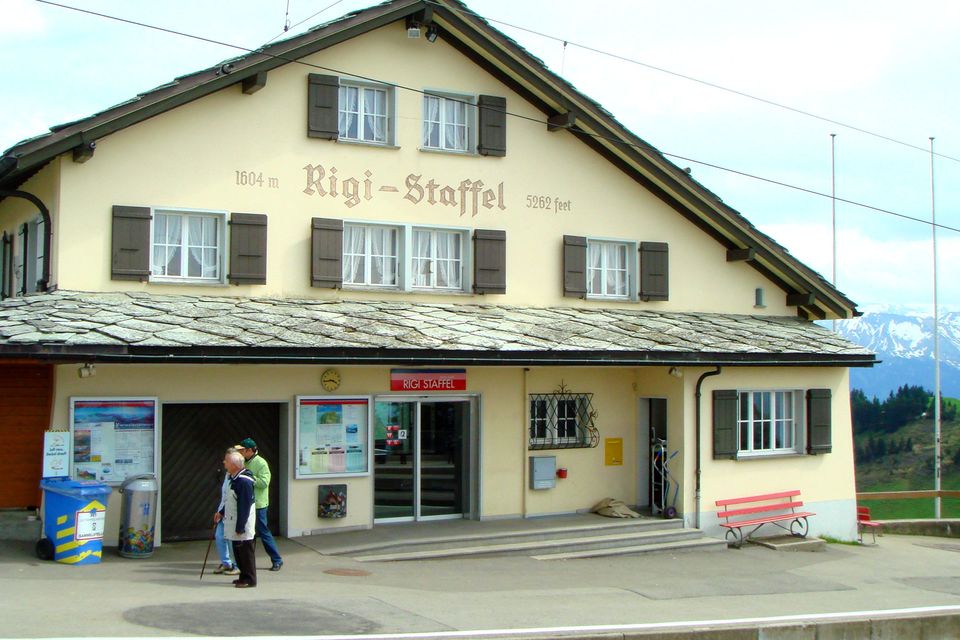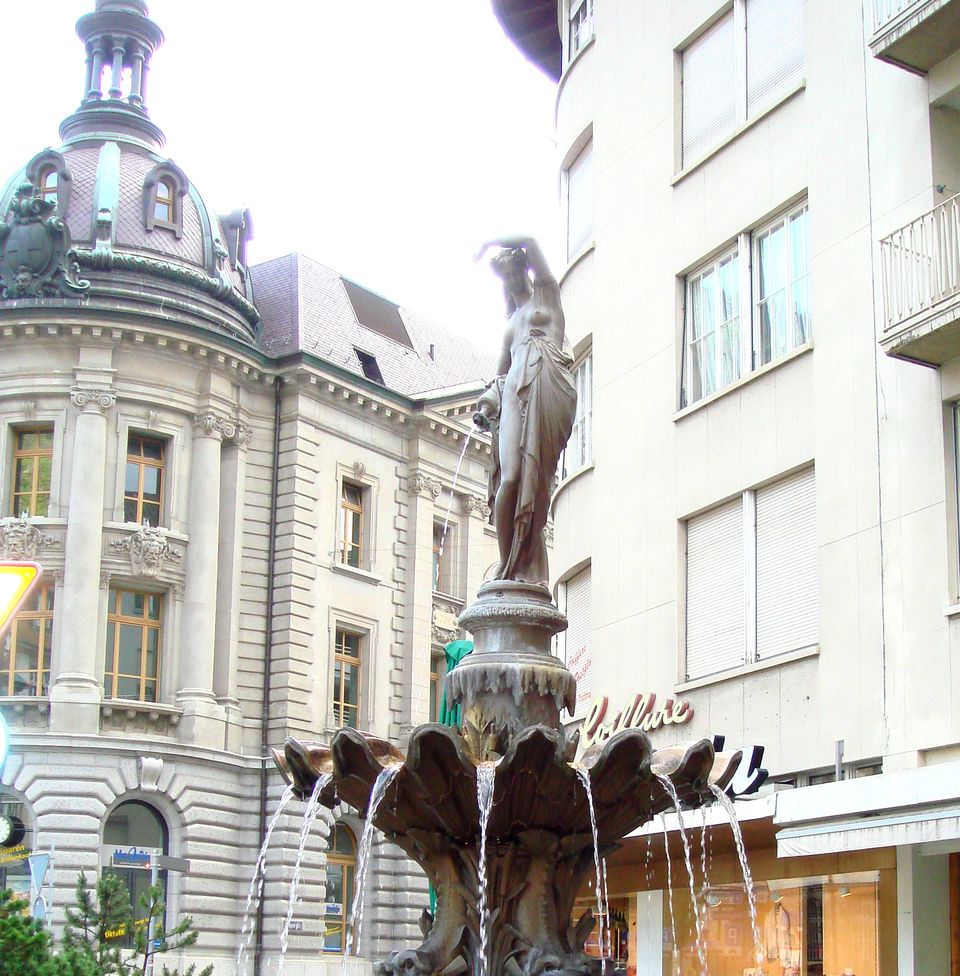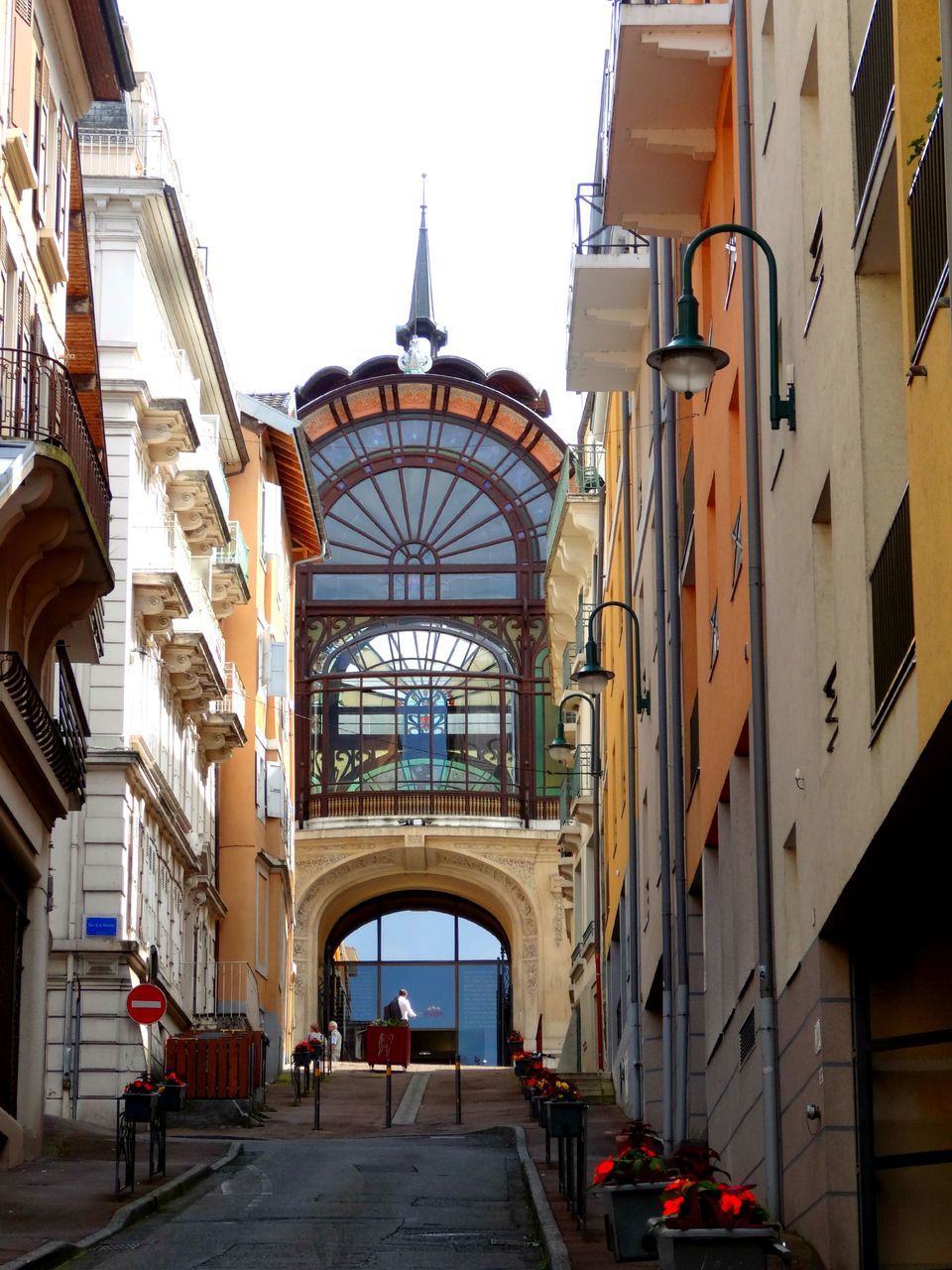 There is something about Lucerne, one of Switzerland's most popular cities but the least city-like of them all. The sun shines brighter, the grass is greener, the spotless sky is the most beautiful shade of blue and even the cars on the streets look like they've emerged from a modern painting. It's like being in a perpetual state of love, except that this love is with a place and not a person. Yet, the city has so much character of its own; it radiates a certain warmth, possesses a unique charm and speaks to you by virtue of its many bridges, lakes, chapels and sculptures. Lucerne is almost human, a reclusive one with her emotions carefully tucked away into a corner which she expresses every now and then in the form of loving gestures like the cool winds and the sanguine sunshine. 
Iconic sights in Lucerne may have been ravaged by disastrous fires and carved rocks may be emblematic of the pain caused by loss, yet, after a short ride up the sharp mountains, when the clouds part like a curtain and allow you to see the glittering turquoise waters surrounded by verdant pastures and toy-like settlements, all the melancholy vanishes into thin air. If nature is not really your cup of tea (How is that even possible?), the city also has a little something for art and music enthusiasts with museums adorning almost every corner and concerts springing up just the way new upbeat cafes come into existence every single day. Lucerne is thronged by tourists from across the globe some of whom are solely interested in enjoying the delights of this old-world beauty while some visit just in order to hike up to the Mountains Titlis, Pilatus and Rigi. Several people, like the aforementioned music aficionados, might also know of it owing to the fact that it is home to one of the most vintage music festivals in the world- the Lucerne Festival.
'Luzern', which is the German variation of this Swiss City of Lights, is supposedly the prettiest place in Central Switzerland and rightly so. With its perfectly symmetrical cottage-like houses that come in varied pastel shades and windows replete with bird baths and vibrant blooms, the historical town is composed of dreams. Waking up to astounding views of the Alps, listening to engrossing anecdotes about the Swiss hero Wilhelm Tell and walking over wooden bridges with the pristine water gurgling below, you will invariably realize that the modesty of Lucerne, despite possessing such gems, shines above everything else. Take a trip to this marvel at least once in your lifetime; it will gladly welcome you with its arms wide open.
Getting There and Around:
Frequent Intercity/Interregio trains connect Lucerne to the major cities of Zurich, Geneva and Bern with Zurich being the closest. Do check the SBB website (www.sbb.ch/en/home.html) for train timetables and reservations. Holding a Swiss Pass, which is strongly recommended, will cover your travel costs and you can buy one that suits your needs from www.swiss-pass.ch. These passes need to be validated by a railway official before you board the train to your destination.
Public transport in Lucerne, apart from the pedestrianized Old Town, is majorly in the form of city buses the tickets for which range from 3-4 Swiss Francs and can be bought inside the bus itself. If you own a Swiss Travel Pass, you do not have to pay anything.