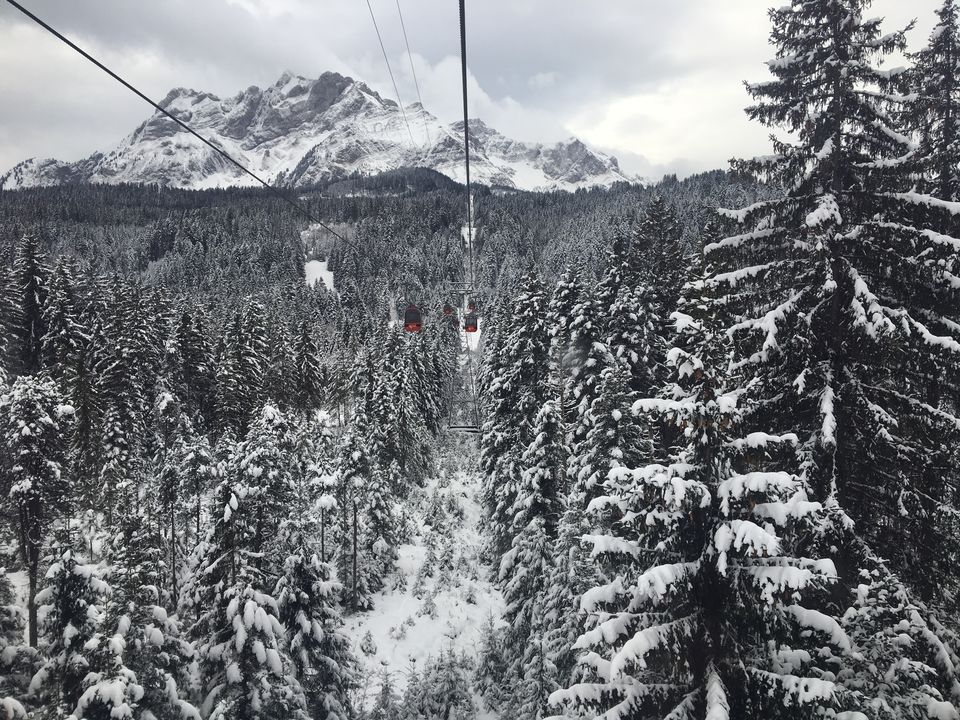 We , a group of 4 woke up in Zurich, snatched our coffees from Starbucks and raced to station while endeavoring to see how to Activate the Eurail Pass. It was somewhat ahead of schedule in morning so we were kind shuddering and shivering and little tensed also that what will happen to us at the Peak of Pilatus
When we activated the Pass we jumped into our Train from Zurich to Lucerne with an energy of utilizing the Eurail Pass but the irony was nobody even came to check during the voyage of around 50 minutes
The excursion to Pilatus from Lucerne is super simple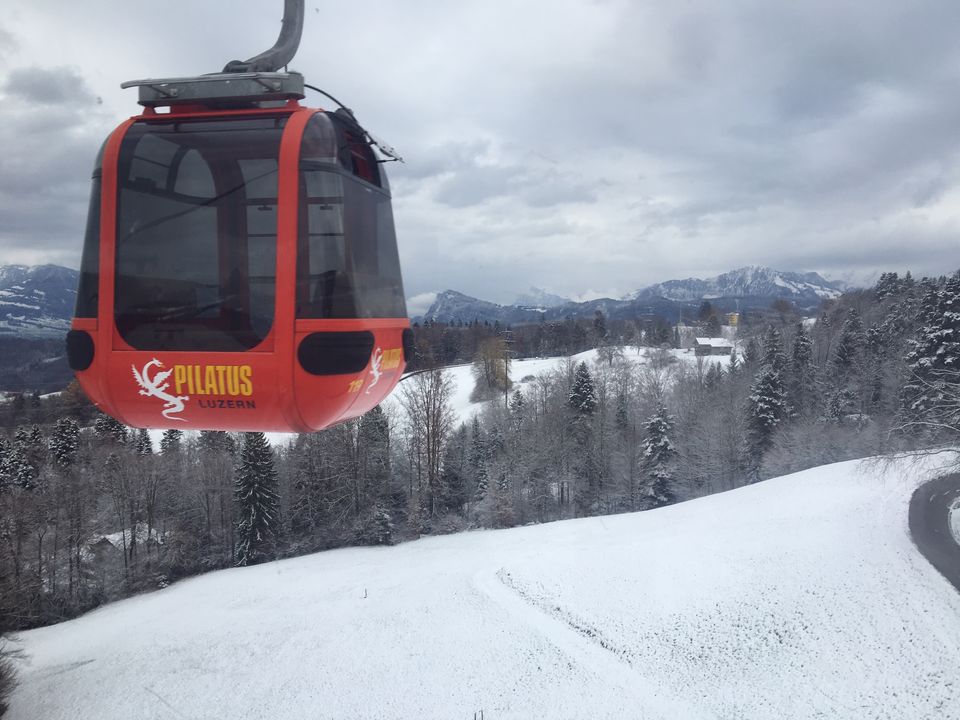 You go into the Tourist Center show your Eurail pass and you get half off on the tickets. They will club everything for you and explain you the Journey. At that point you go out and take Bus No 1 to Kriens and following 15 minutes disembark at the Stop "Zentrum Pilatus". From that point its hardlyt 5 minutes stroll to Kriens Valley Station towards the opposite side of the street.
PS : I forgot and lost my telephone in this Bus incidentally ????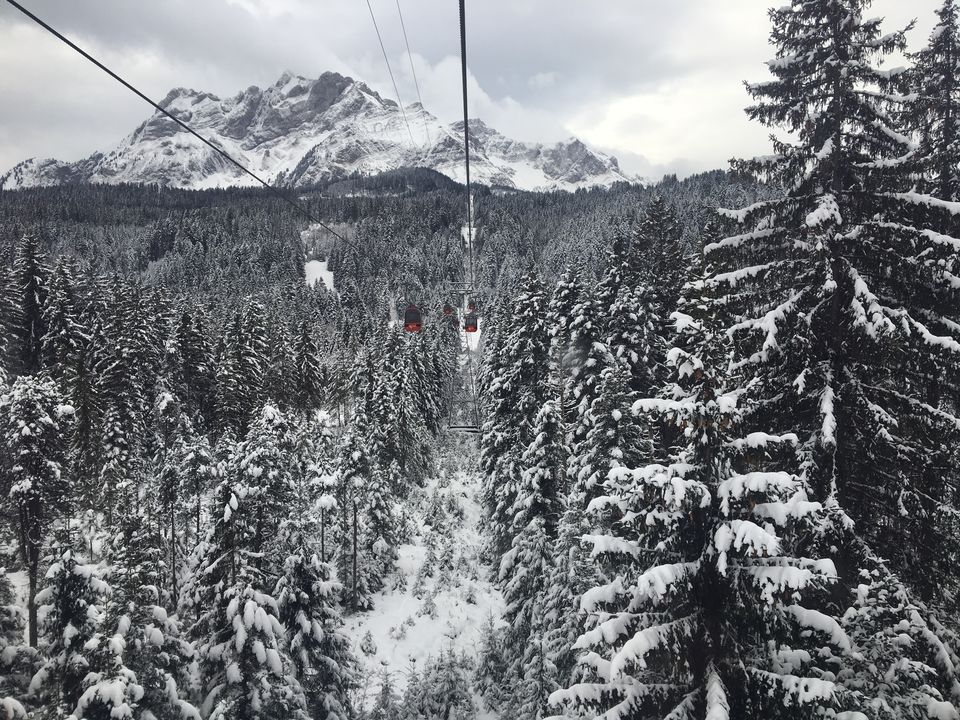 Unfortunately at the time when we visited only Gondola and Aerial Cable way was the only option
Completed with all the formalities we checked in and jumped in to Gondola in the first phase ride in memorable journey of Mt Pilatus. The red little boxes of Gondola with seating limit of 4 felt like a little hunting lodge out of which you get the Aerial view of Lake Lucerne and little abondened cabins because of Harsh Winter and Off Season.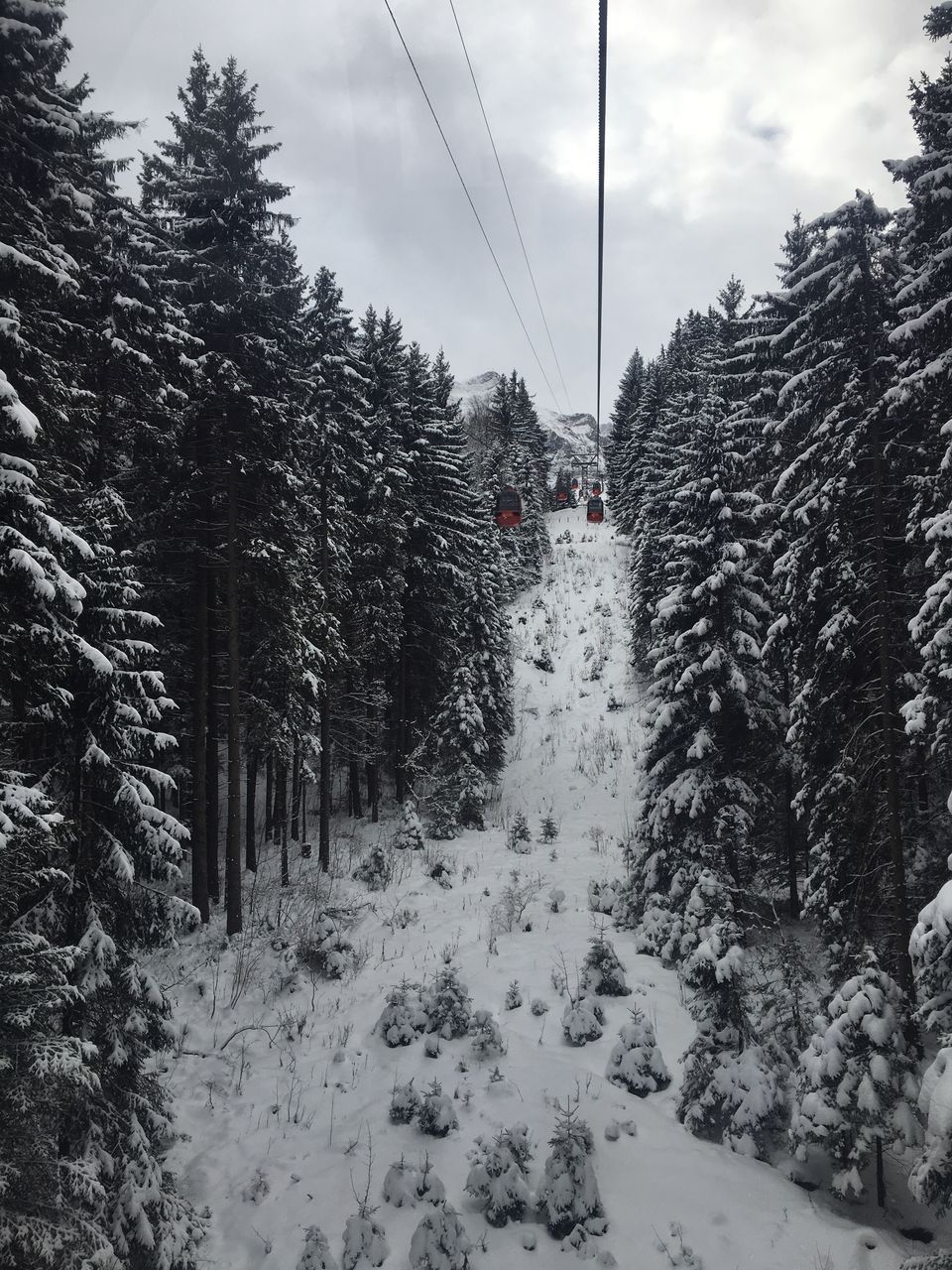 In transit you can see Snow Covered play areas/shut bistros and a little road that helps the power and reach of Humans to make their way from any challenges.
Snow secured trees and frozen springs take you to the Ice Age. It's a tall tale for individuals like us who head out from outrageous heat to a monus degree climate in a matter of Hours
After a grand voyage you reach to a station called Fräkmüntegg where you have to board the Aerial Cable Car. It's a gigantic cable with a limit of 50-60 individuals at any given moment . We were totally 6-7 individuals around then.
It was far too different from the clear sky pictures with no views at all . You just observe the accompanying Cable Car showing up and vanishing in the Jungle of Clouds. You can't see the Mountain Peak. Its like you just observe the link in front of you and blindly follow the cable wherever it takes you. In any case, may we remind you the it'll unquestionably take you to the Heaven of Snow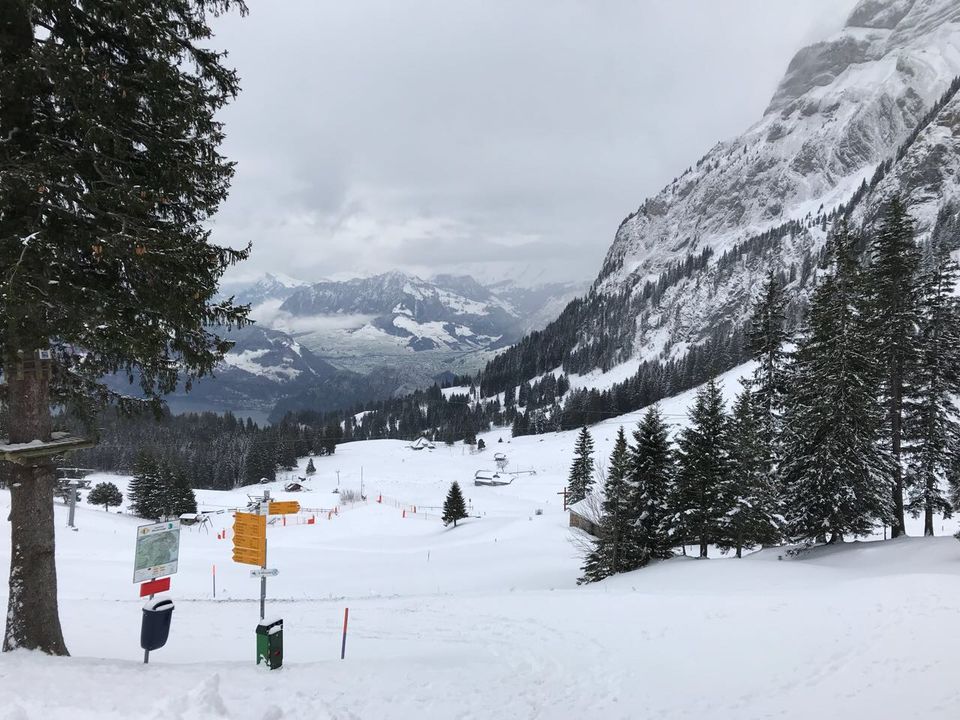 By the time we reached we had to use our Rum to keep ourselves warm and ready for the fun on the Top. Imagine you go to the Peak and feel like its all reserved only for you. We found no one even from the crew except us and we accepted the open invitation of the almighty and enjoyed to the fullest.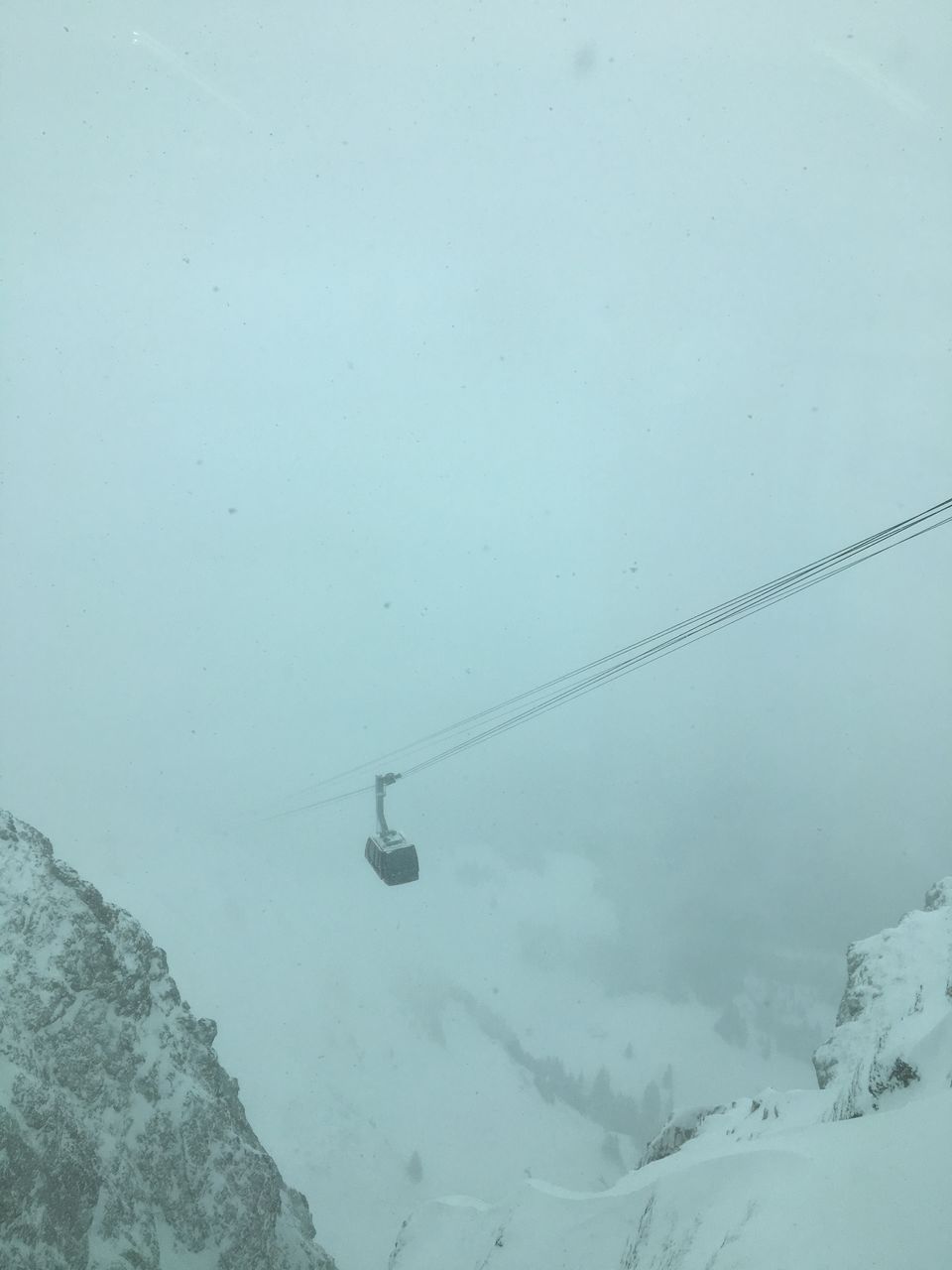 A constant Snowfall lifted up our spirit throughout and we never not all all tired after all running around and playing around. It was a windy day to visit any other places on top so we were restricted to a very limited areas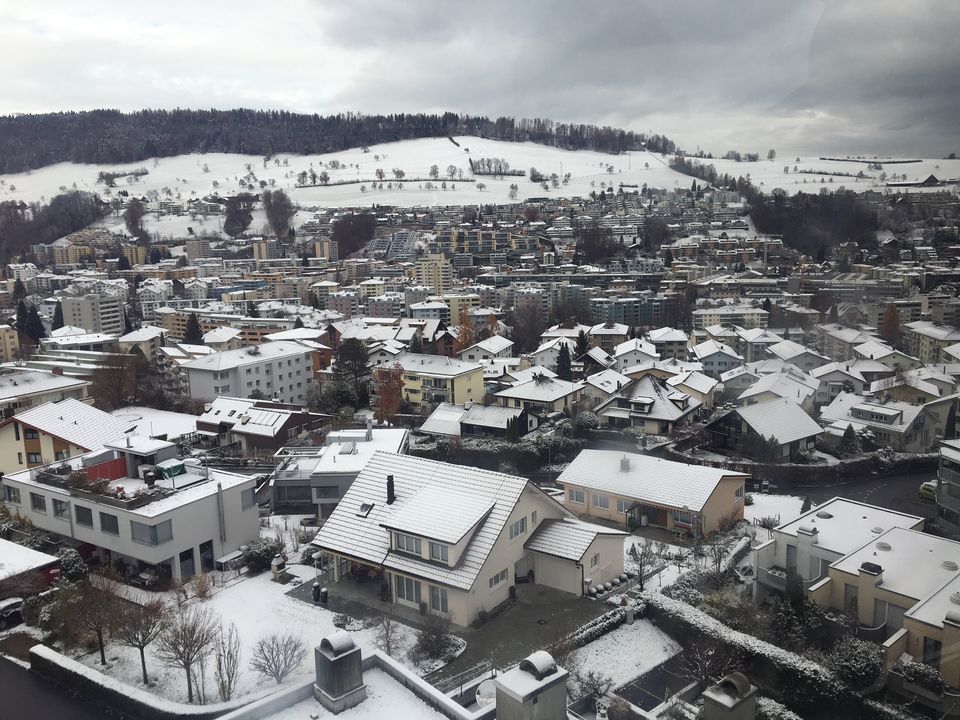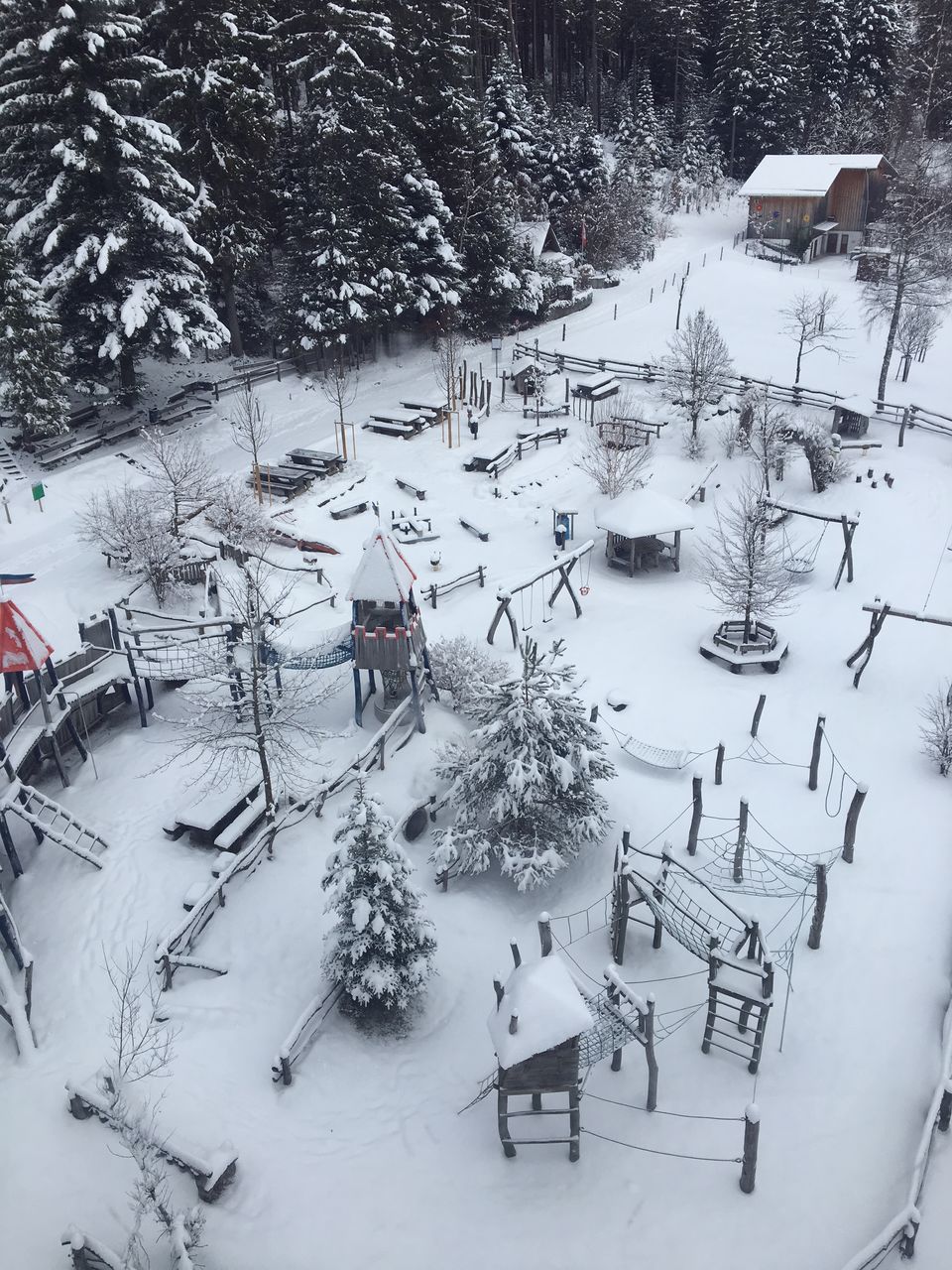 Regardless of whether it was playing fiercely with the snow or giving amusing poses or battling for who takes of the gloves to take pictures, it was a hell of a day.
Cheers n Happy Travelling

Vrundesh
PS : I don't know however by one means or another somebody in India instructed us to rub Vicks to your feet to keep the feet warm and we did it and succeeded. May be it had some impact or it changed our mentalities.