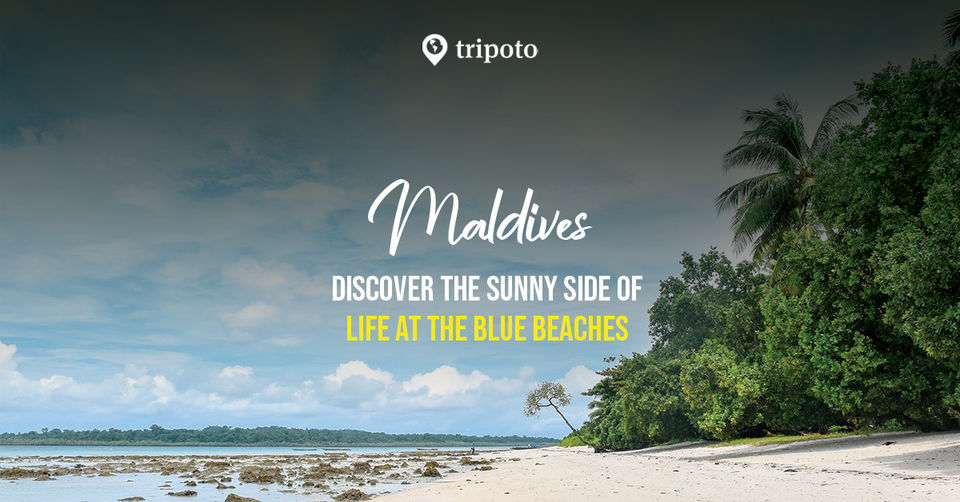 Expansive white beaches, sapphirine waters and luxury resorts have boosted Maldives tourism package, attracting a huge number of tourists who are in search of less-crowded sightseeing destinations. The Maldives is home to several habited and inhabited islands with each one of them offering some spellbinding views of the shimmering Indian Ocean.
From the buzzing fish markets of the Maldives' capital, Malé, to the hip restaurants of Maafushi Island, the country offers diverse experiences to tourists. While cosy seaside resorts offer the perfect romantic escapade to honeymooners, serene beaches fringed by palm trees make up for a dreamy destination for all kinds of tourists.
Besides sightseeing destinations, the Maldives is also popular for its water sports. You can enjoy scuba diving in the depthless Indian Ocean and swim with manta rays. You can also go on a cruise for a dolphin-watching tour and to enjoy a peaceful evening with the setting sun as the backdrop.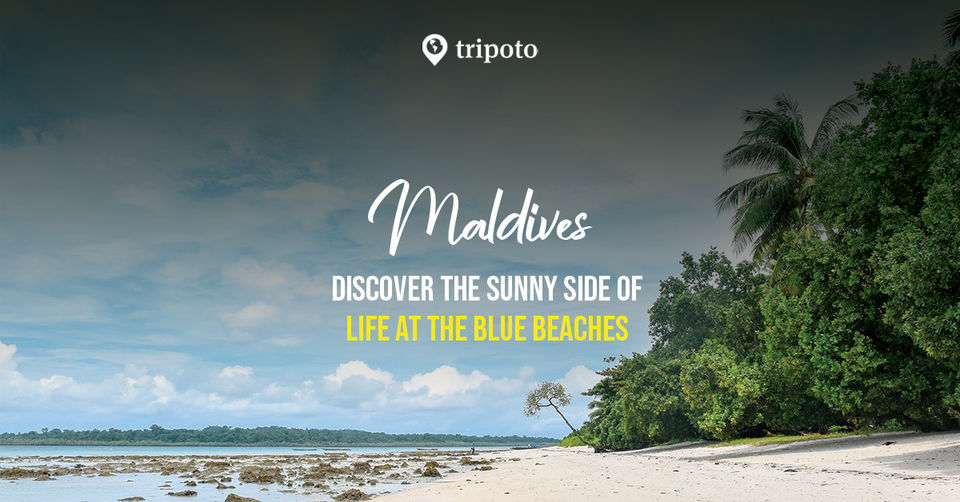 Top attractions in the Maldives
Malé
The colourful buildings of Malé are surrounded by turquoise waters and boast a rich heritage. You can explore its age-old structures such as the 17th-century Hukuru Miskiy Mosque and the 20th-century Mulee-aage Palace without increasing your Maldives tourism budget.
Maafushi
Maafushi Island is home to some of the most luxurious resorts in the Maldives. Its white-sand beaches offer captivating views of the Indian Ocean. Maldives tourism packages from Delhi also offer you a chance to explore the culture of this island by strolling through its streets.
Addu City
Addu City is fringed by mangrove trees and offers some of the most spellbinding sunset views in the Maldives. You can head to Gan Island where you can find the imprints of British colonisation. British Base Area is another sightseeing spot in the Maldives which has now been turned into a memorial.
Mirihi Island
Maldives tourism has grown exponentially due to its elegant water villas and beach villas. Mirihi Island is home to some of the most luxurious accommodation options that offer panoramic views of the ocean. The peaceful ambience of Mirihi allows you to take a stroll across its sandy beach and spend an enjoyable time getting pampered at one of its villas.
Baros Island
Baros Island is one of the biggest attractions of Maldives tourism due to its string of luxurious villas. Baros is the perfect destination for snorkelling and canoeing. There are some amazing restaurants such as Lime Restaurant and Lighthouse Restaurant where you can savour some lip-smacking seafood items.
Maldives weather and best time to visit
The Maldives has a tropical climate and witnesses hot weather throughout the year. The best time for a Maldives trip is between November and April when the weather turns pleasant. You can book a Maldives tourism package from Delhi to enjoy water sports such as scuba diving and snorkelling during this time of the year. Maldives tourism gets a major boost during Christmas and New Year celebrations.
How to reach the Maldives
The most convenient way to reach the Maldives is via airways. Velana International Airport in Malé is the main airport of the Maldives and is well connected with all the major cities around the world. You can embark on a budget trip to Maldives from India, as plenty of direct flights are also available from major cities of India such as Delhi, Mumbai and Bangalore. Other international airports are located in Gan, Hanimaadhoo and Maafaru. There are domestic airports available to travel within the island as well. Maldives tourism has witnessed a boost due to its hassle-free visa process. If you are an Indian citizen and are visiting the Maldives for less than 30 days, you can apply for a visa on arrival.
The Maldives for couples
The Maldives has become a popular destination among young couples and honeymooners alike due to its pleasant weather, scenic locations and luxurious accommodation options. You can enjoy staying at the seaside resorts in Dhidhdhoo and enjoy the calming views of crystal-clear waters and white-sand beaches. A romantic candlelit dinner on Maafushi Island will add charm to your romantic sojourn. If you enjoy adventure, you can head to Addu Atoll for scuba diving and Dhangheti for snorkelling. And embark on a shopping spree with your partner in Malé where you can also explore its colourful streets.
The Maldives is a picturesque concoction of nature and luxury. From the wide stretches of beaches in Maafushi and Fulhadhoo to the lush green vistas of Thinadhoo, the Maldives comprises diverse landscapes. You can dive into the Indian Ocean and explore marine life or watch the sunset from a luxurious cruise. You can enjoy a relaxing vacation in the Maldives.