Day 2
We started with Bargi Dam, the cruise takes you around the reservoir. Till your eye goes its blue, the sky and water meeting with a fine line. The Dam has an island in middle which is habituated by birds of different species. We also visited the Hydel Power Plant build on Bargi Dam. The Plant can only be visited with special permission. Family friends got the lunch packed, we found a temple with open space, put on the mat and ready for the lunch picnic.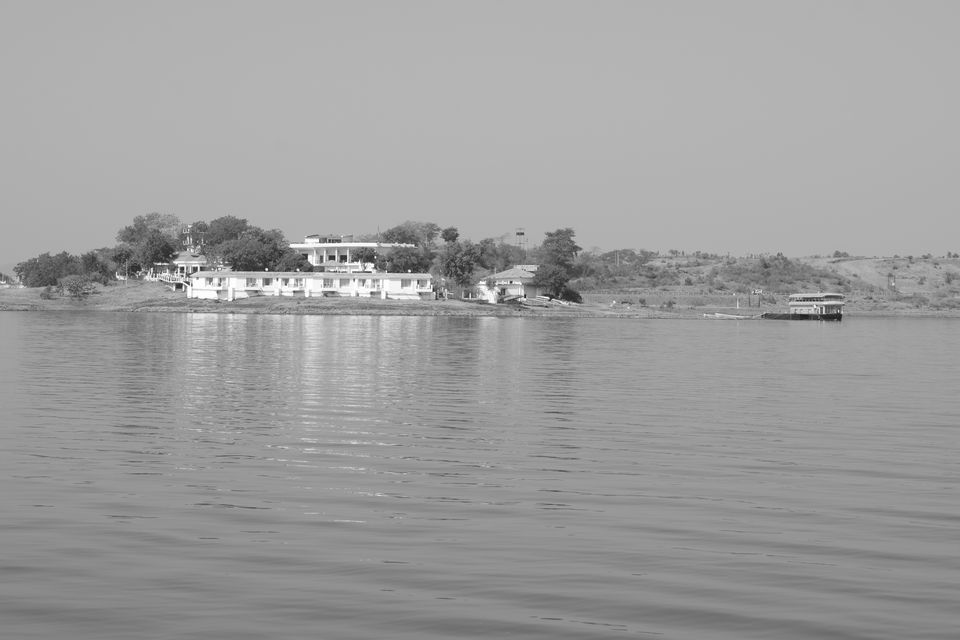 As the name says 'Dhuandhar', the white smokes can be seen rising as the water hits the bottom, the mist can be felt the water turns milky. And the soothing sound of waterfall is nothing more than meditation. The crossing via rope way to the other side of Narmada river gives the view of Mini Grand Canyon of marble rocks. You can shop for marble bangles, earrings, candle lamps and other stuffs made of marble. And don't forget to buy snacks and cookies from Hira Sweets, just like Bhedaghat the memories will last for ever.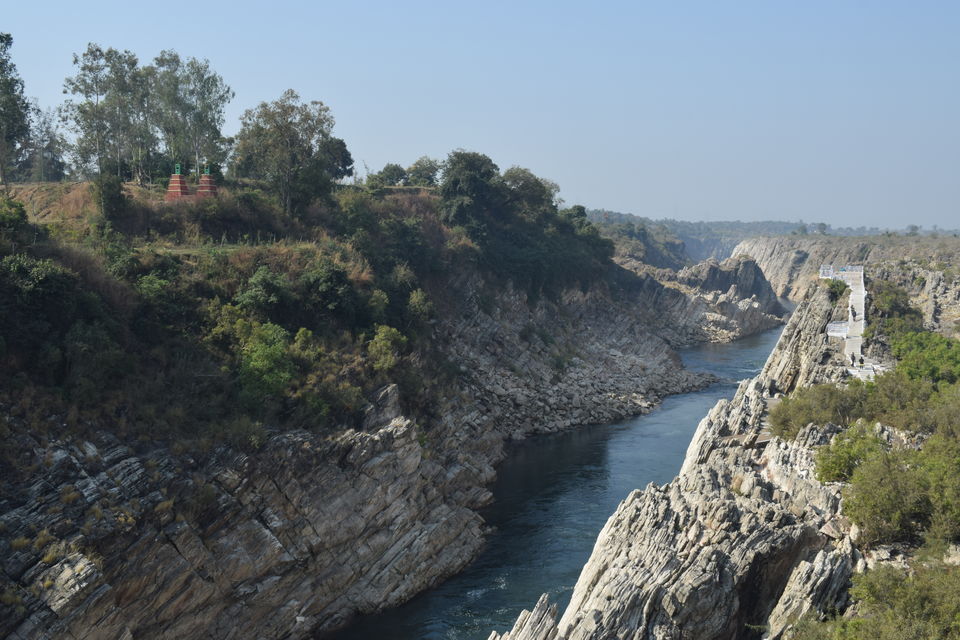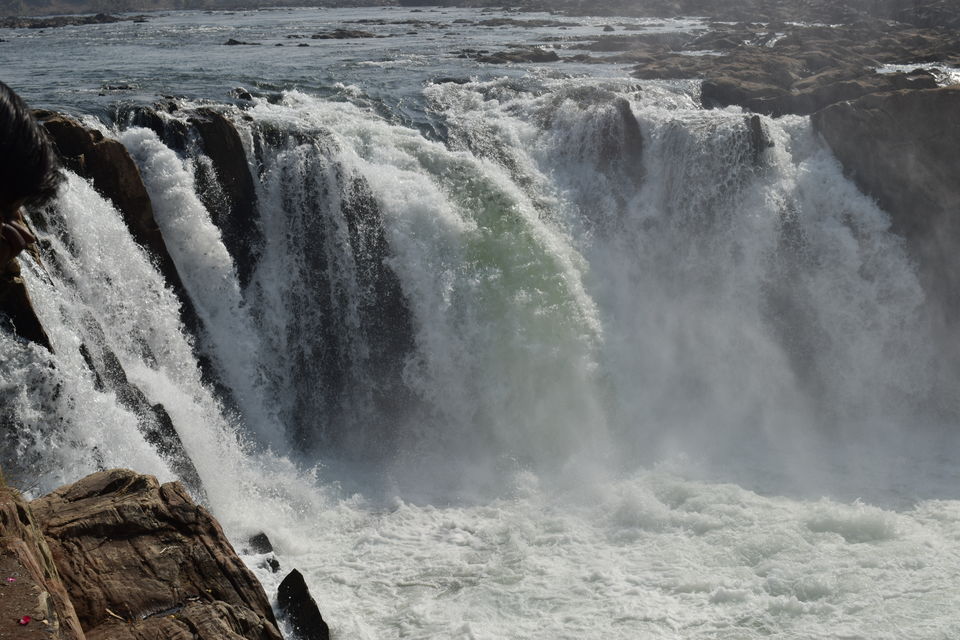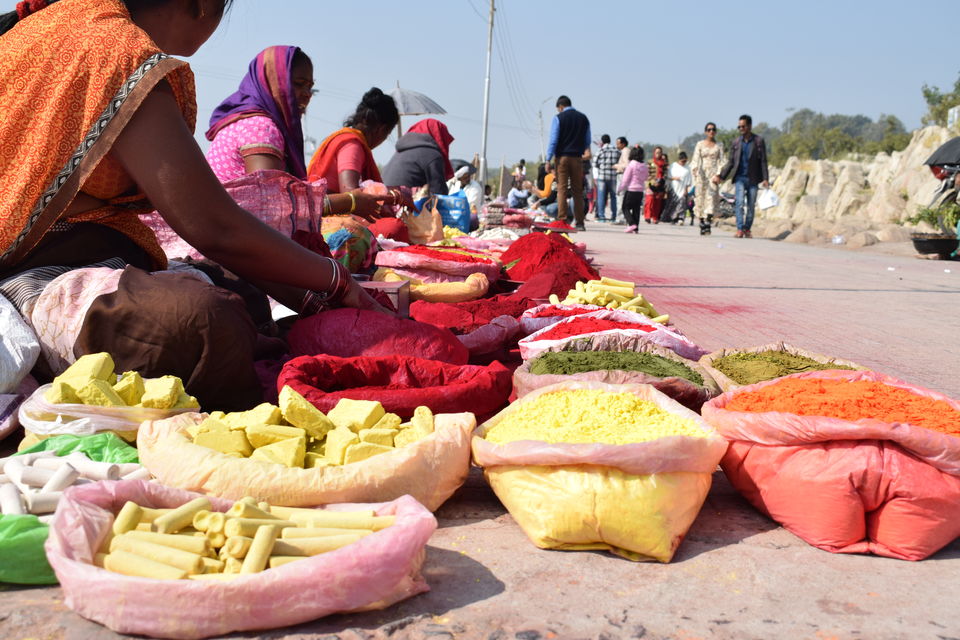 I have been hearing the tales of Jabalpur rite from childhood from Bhedaghat, marble rocks to JalPari talab. Finally for Christmas'17 we decided for a family trip down the memory lane, drove from Betul to Jabalpur approx. 6hrs drive. Jabalpur is a city of Madhya Pradesh with Narmada flowing alongside, has railway station and airport and is well connected with roads from other city. We reached in evening and took walk around the city in night.
Evening was dedicated to spirituality, we attended the Narmada aarti sailing on Narmada River in a boat and seeing the yellow flames moving in circular motion. This a small version of Ganga Aarti as you would have seen in pics. Soaked in spirituality I dropped the diyas in river, there were many floating by the end of aarti illuminating the river with golden light. Around the Jyoti talkies there is street loaded with food stalls that serve all variety of foods, we tried some kababs, pav bhaji, pizza and cold coffee, everything served was tasty and satisfying.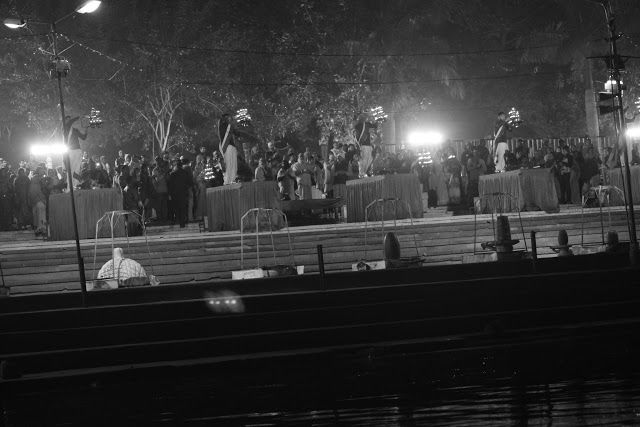 Frequent Searches Leading To This Page:-
bhedaghat waterfall jabalpur madhya pradesh, waterfall in jabalpur mp, dhuandhar waterfall jabalpur madhya pradesh, bhedaghat waterfall in jabalpur, jabalpur famous waterfall