I started at Mahakaleshwar Temple.
It's the first tourist attraction place in Ujjain, especially for Hindus. The temple was rushed by lots of 'Bhakti'. There I came to know what the real artistic work is.
The architecture of the temple was so good and attractive. It tells us about the craftsmanship of peoples across different timelines.
Inside the temple there was no hustle-bustle, everything seems silent except chirping of birds. In the temple, there are idols of god and goddesses. On the third floor there is an idol of Naagchandreshwar, where we can only go on Naag Panchami, the only day it is kept open. Inside the temple, you will forget all your worries and feel peace.
After going to the temple I realized that there is a pre-booking system for 'Bhasma-Aarti' darshan. Bhasma-Aarti was their at early morning 5 a.m
For that people start forming a line at midnight as there are hundreds of people in a queue for Bhasma Aarti darshan.
As there is so much crowd.
●There is a kind of VIP entry available for tourists only at Rs. 250/-.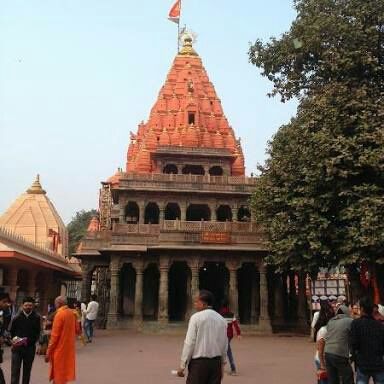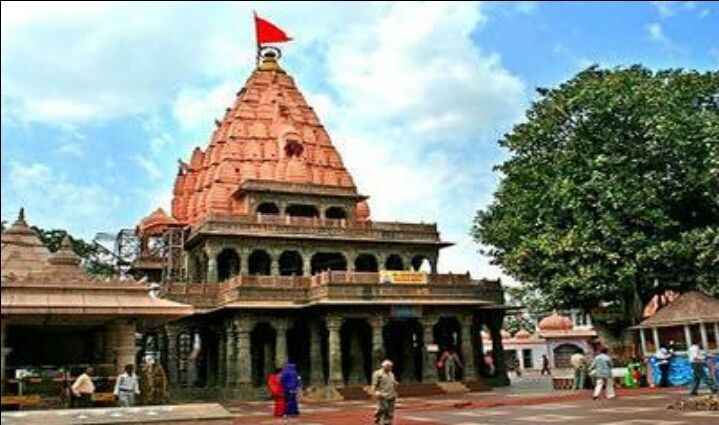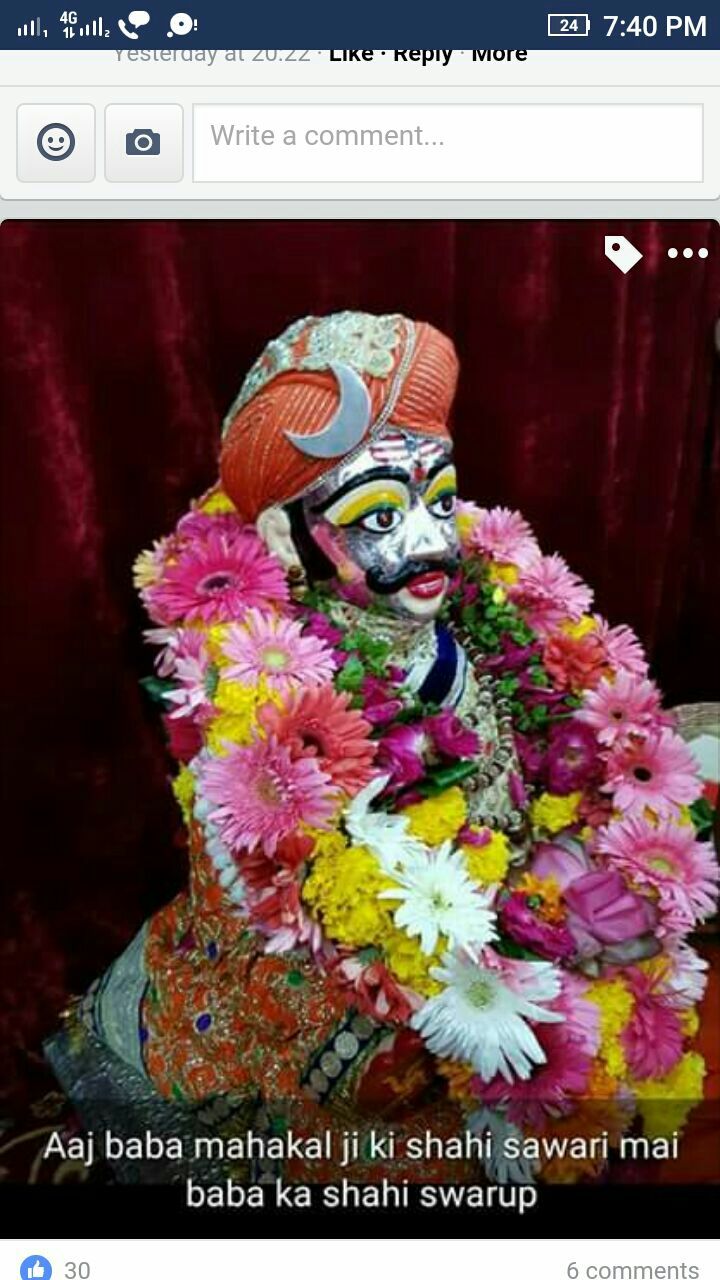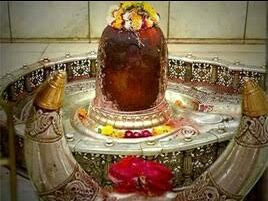 Ujjain: "One of the holiest city in India"
Earlier the city used to ruled by King Vikramaditya.
It's also famous for the 'KUMBH MELA'
Well!!!
According to me, it's the largest peace gathering city on earth.
Not only that the city comprises of one of the twelve Jyotirlinga shrines of Lord Shiva known as 'Mahakaleshwar Temple'
There are hundreds of temples in Ujjain. I started capturing Ujjain from the Mahabaleshwar temple.
●HOW TO REACH :
■By Air
Via Indore
• DAVV airport is the nearest airport to Ujjain, 55km away.
Via Bhopal
• Raja Bhoj Airport(BHO), 172km away from Ujjain
■By Train
It has many longer distances and direct trains to almost all parts of India.
■By Bus
Ujjain is well connected by road.
Bus services are available from Indore(55km), Bhopal(182km) and many other cities connected by road.
■Taxi
Intercity and many other cabs also provide packages trips to Ujjain.

DAY 1 :
Then I went to "Harsiddhi Temple".
Harsiddhi temple is one of the Shaktipeeths of India. The elbow of Mata sati falls there. The Temple looks so beautiful at night when the lights are put on.
I liked the structure of the temple.
The temple is situated in between Mahankaleshwar temple in the east and Ramghat in the west.
Many lamps and Candles(Diyas) are flamed here which created a tremendous and divine scene. And in fact, if you people don't know let me tell you
In Harsiddhi Temple daily pujaris or person climb up in Deepali as and light 1000 lamps per day.
● If tourists want in a group to light lamps from there side or they themselves want to climb and light diyas then they can visit the temple and register their names.
•Registration charge - rs9000/-
And if you want to join temple group member to light diyas then
•Registration chargers 2100/- only.
Then I moved to a hotel for rest and food in a nearby area, I was so hungry. Well in that area there are hundreds of hotels and dharamshalas for the tourists.
Then after having some food and rest. I stepped to Shipra river.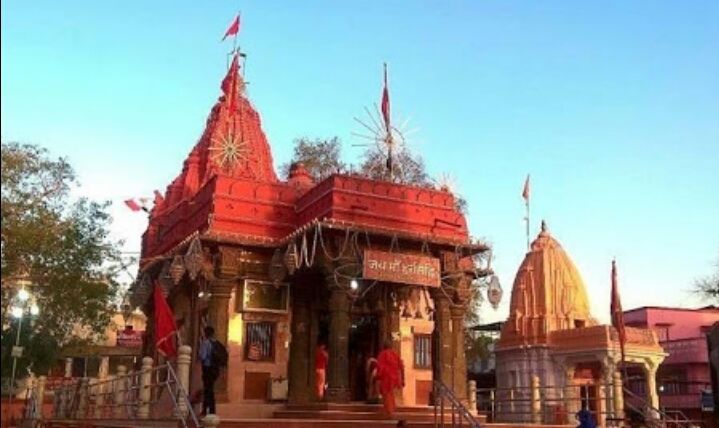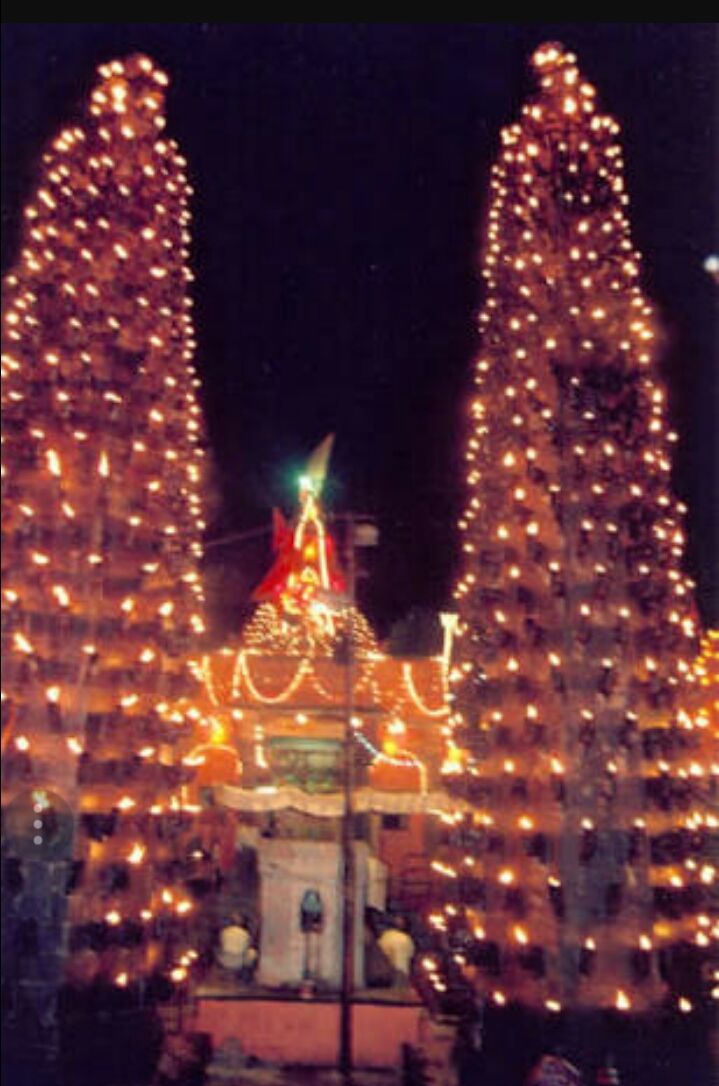 Ramghat is especially famous for Kumbh Mela.
It's situated at the bank of river Shipra also known as Kshipra.
Ramghat is the most ancient bathing ghat.
At ramghat there are numbers of food stalls are centered. And in between the river, there are fountains decorated with colorful lights.
At 8 p.m aarti was done at ramghat by local pandits and pujaris on both sides of the river.
There is a bridge to go to another side.
And boat for tourists and children attraction.
The boat charge is so minimal
●For children - 5rs
For adults - 10rs
In January Kartik mela was also built near the shipra river.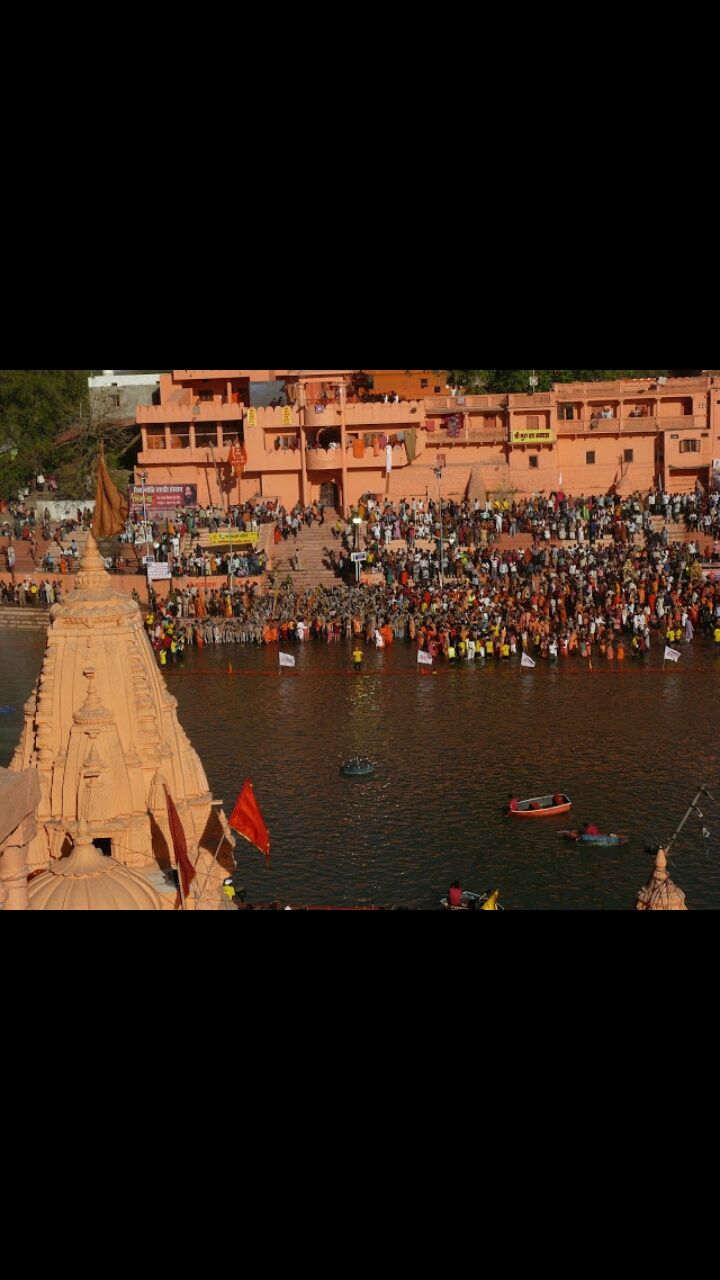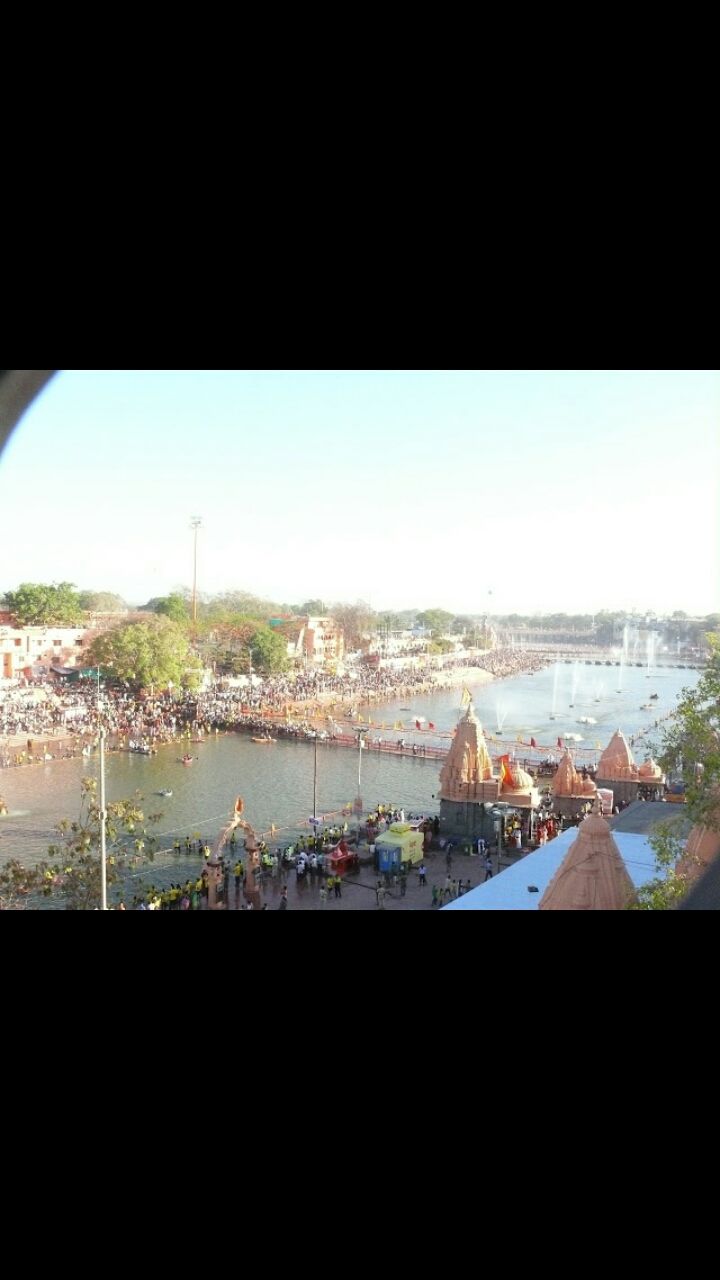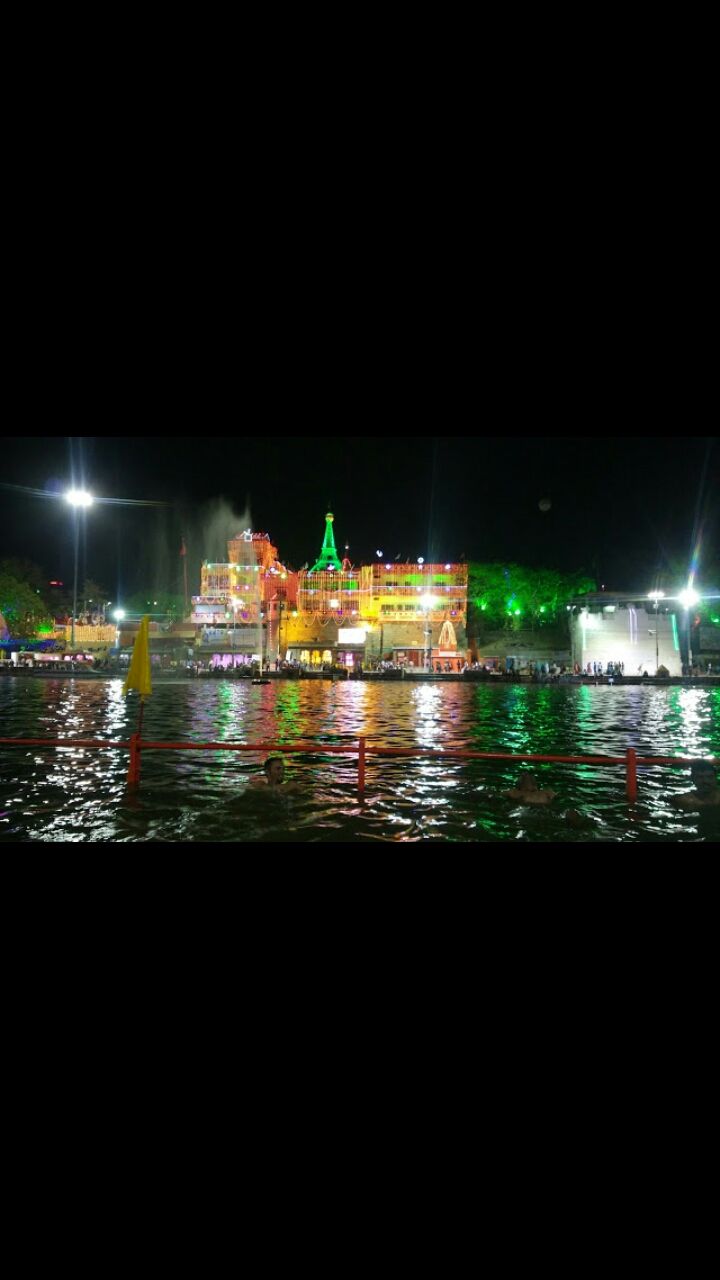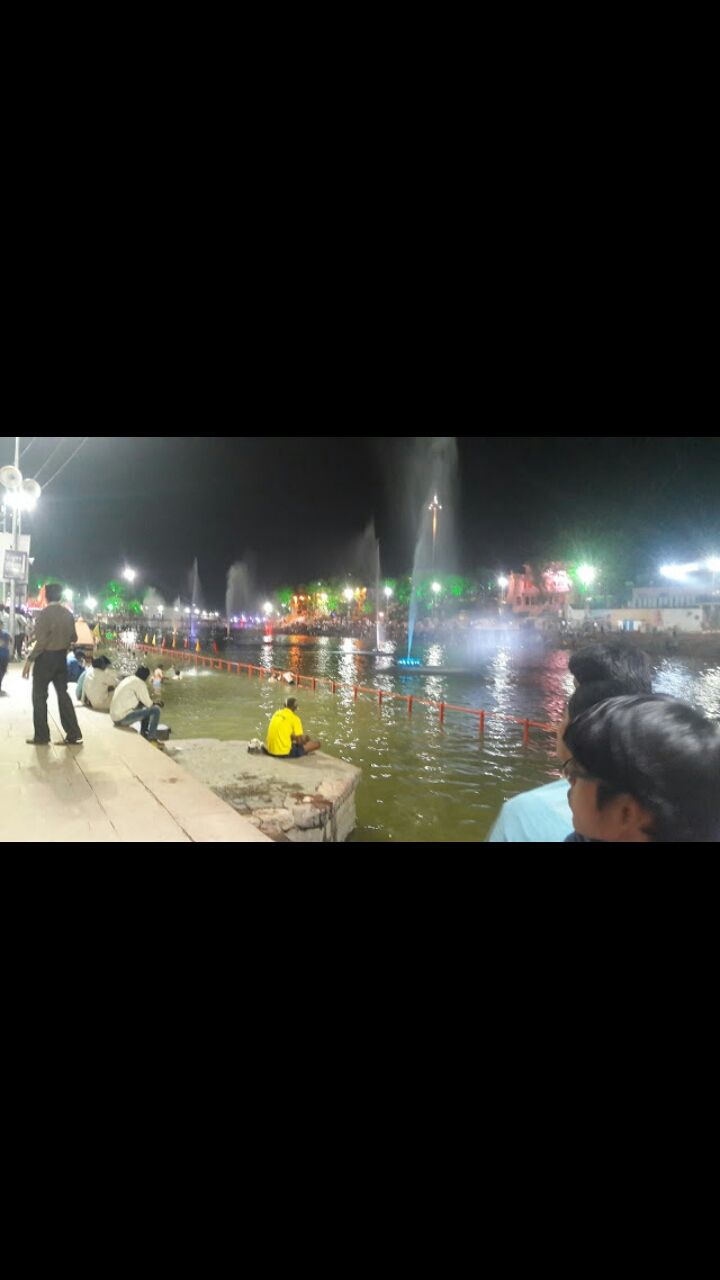 So 2nd day I have started from a Healthy diet....!!!!
As if you people don't that UJJAIN is also famous for " Mataka Kulfi".
The most famous kulfiii shop of Ujjain is in Chhatri chowk Gopal Mandir near A mosque. The shop is owned by two brothers...have varieties of kulfi's. Here You will experience the perfect taste of Malwa.
Near the shop, there is a big and famous shopping market and a temple named Gopal mandir.
The hole is most played in this area by the people. There is so much hustle-bustle in this area.
I ended up the day by doing shopping.