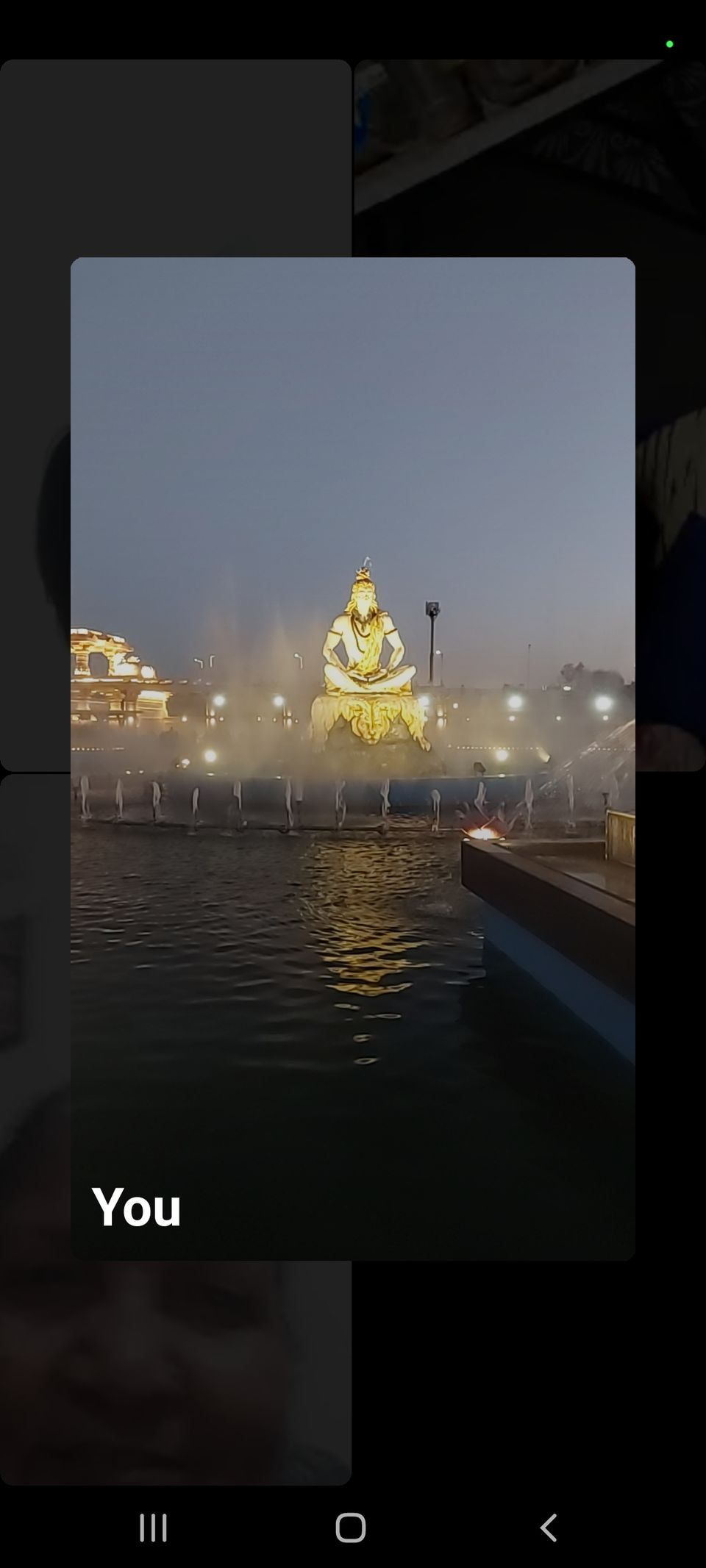 Day 1:
We took train from Gwalior to Ujjain. Boarded train at 7:00 pm and deboarded at Ujjain at 4:15 am, train was 45 mins late.
As it was pleasant weather we walked from railwaystation to Mahakal temple. It was around 1.20 km from station and took around 20 mins.
We were at the temple entry gate at around 4:45 am, we enquired with the gateman and he told us, temple gate will open at exact 6:00 am.
There are two gates one from Nandi gate and one from Bade Ganesh temple side gate (VIP entry, if you have reserved your slot).
Once we entered at temple corridor started from Nandi gate and there were so many beautiful art work on the wall and sculptures of God's idol were presented during walk to the Mahakal temple ( Jyotirlinga) entry gate.
It is around 1 km from corridor entry gate to Mahakal temple gate. We have submitted out mobile at counter and took the token, same done with the shoes.
We walked curly trails to the temple (Garbha Grah), we glanced to the Bholtenath Shivling from around 20 meters distance (not more than 5 sec) and moved forward due to rush. To watch the Mahakal baba Shivlinga closely, you need to go though VIP entry (Via booking).
There are so many other temples inside the premises. We exit the temple from Bade Ganesh temple side gate visited Bade Ganesh temple around 50 mts from exit gate.
Then we move to Harsiddhi mata temple around 500 mts from bade Ganesh temple.
After Harsiddhi mata temple, we took sharing auto (20 rs each) to the Kaal Bhairav temple, it took around 20 mins and it is in the outskirts of Ujjain. Offerings for god are normal prasad around 100, and Alcohol also offered to god here as prasad as well. You can take whatever suits you. This temple is famous fot nivaran related to bhoot pret related pooja as well. Be careful as you can vistness lots of Langoor in the mandir premises.
At this point we are at 9:30 pm, and we had litlle breakfast, kullad wali chai and samosa. I can recommend samosa, it is very crispy and I loved it, chai was god as well, but samosa is something very different from many other places I have gone to.
Further we took sharing auto to Mangalnath temple and paid 25 rs to sharing auto, it took around 15 mins and we have reached. This temple is famous for pooja related to peoples facing issues in their kundali and Mangalik dosh nivaran pooja happens here.
10:15 am- we took sharing tuk tuk paid 30 and stated to move towards Ramghat.
10:30 am- we deboared at Venkateshwar temple and moved towards Ramghat, here also various pooja were happening related to pitra dosh, Kaalsharp etc. We quickly glanced the place and crossed the little walkover bridge over river Shipra and took bath in the river.
We have covered pretty much right...
We have walked around Ramghat and 500 mts away from Ramghat we took hotel (basic) and paid 600 (depends upon season) for a day. We have rested...much needed literally.
4:00 pm- we walked from out hotel to Chardham mandir 12 Jyotiling temple, it took around 20 mins by foot 1 km away only appx. In the mean time we have enjoyed few local food like matka kulfi and 5 flavours pani puri. After darshan, we had food in the mandir premises, which is free of cost.
5:30 pm- we have made our reservation for non ac sitting bus to Omkareshwar temple, 120 kms away from Ujjain and 320 rs fare per person both side.
6:00 pm- Raja Vikramaditya madir, we have visited this temple, there are navratnas and 22 putli's (puppet) story mentioned in the karvings. 5 mins walk from 4 cham mandir towards Mahakal temple.
6:30 pm- we again visited Mahakaleshwar mandir premises and took so many pictures and collected memories and sat there for quite a long time, and yes we took laddu prasad inside mandir premises.
9:00 pm- we have returned back to our hotels and crashed on the bed, we have checked the health app and it was showing more than 30,000 steps during the day.
Tomorrow will leave for Omkareshwar Mahadev temple....
Ujjain journey at a glance:
Local convence: Tuk Tuk and sharing auto
Street food tested: Matka kulfi, Panipuri, Lassi, Kullad wali chai, Samosa.
Mandirs covered: Mahakaleshwar, Bade Ganesh, Harsiddhi Mata temple, Bhairavnath temple, Mangalnath temple, Ramghat, Chardham, 12 jyotirlinga.