Being born and brought up in Madhya Pradesh, only other states fascinated me as a child, never thought of exploring my own state. But then Bhopal happened to me and the perspective about Madhya Pradesh Changed.
After landing at Bhopal Airport we staright away went to hog Poha and Chai in famous Raju Tea Stall, such savories in just Rs.30.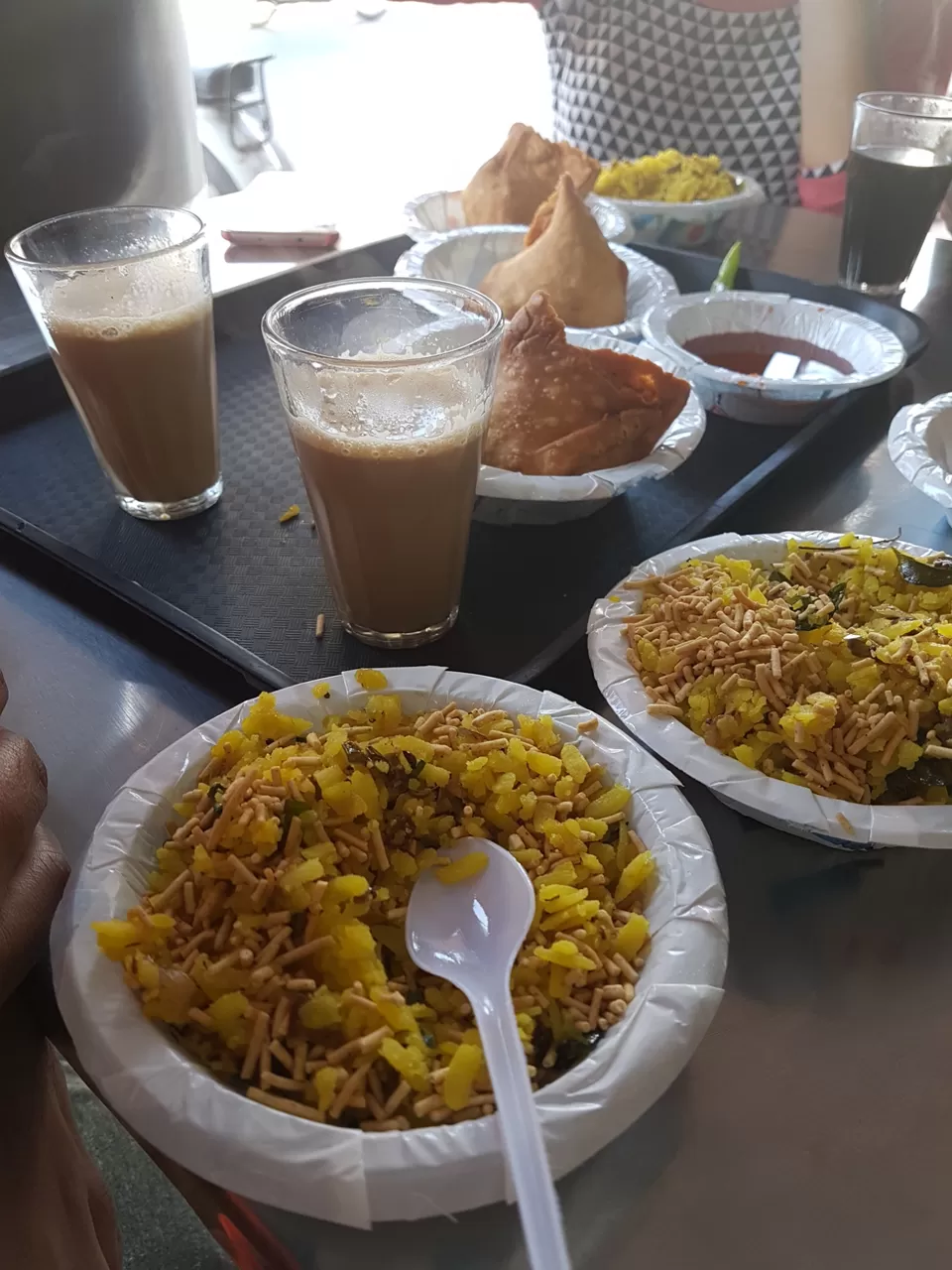 Very well known for day long snacks and yes the variety tea. Poha is must have and must try khoa jalebi.
After filling ourselves up, we went for our royal stay at Jehanuma Palace Hotel. Bhopal from the time of Mughals is also often reffered as land of Nawabs.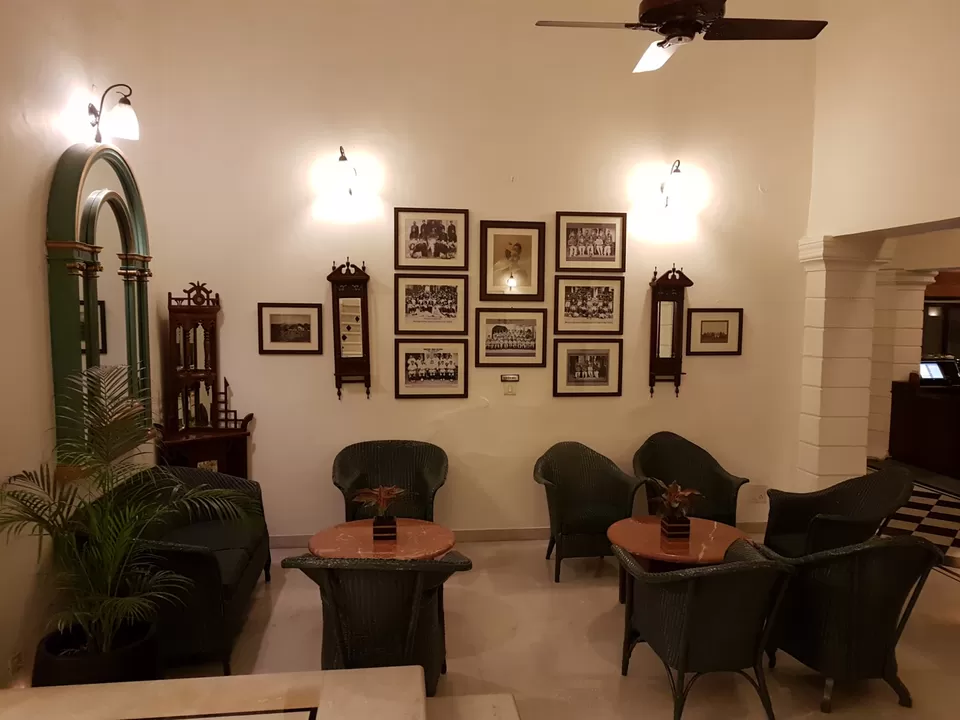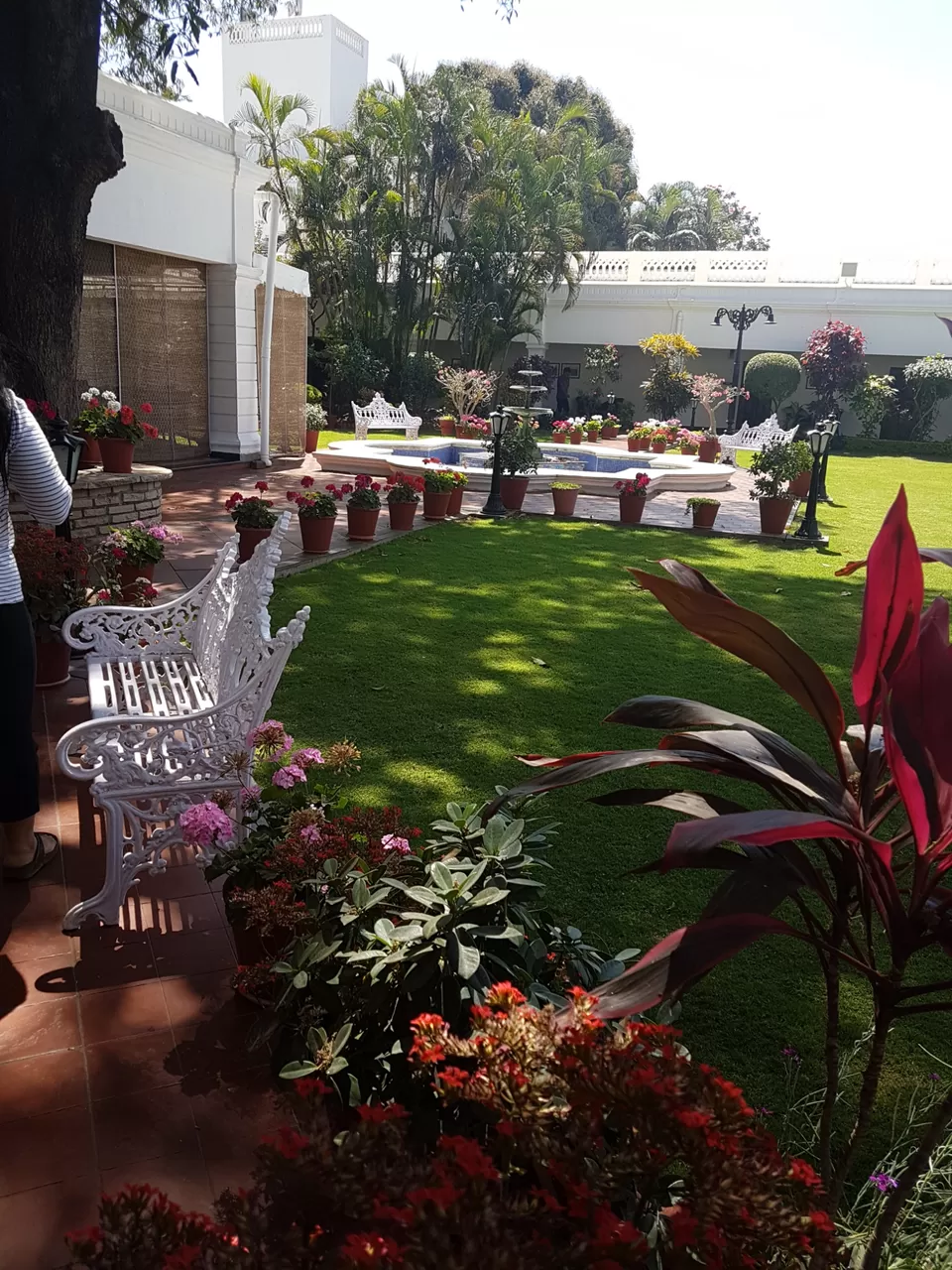 Jehanuma Palace is a regal experience with contemprorary touch to it. It is an exotic mix of colonial architecture, princely indian interiors and mordern hospitality.
We kept this day for leisure at the palace and experienced the locals markets around. Day at the pool and musical evening dinner at Shahnama.
We began our day by shifting to the Jehanuma Retreat early in the morning. First thing first to avoid the sun, we picked up the cycles from retreat and starightway went to Vanvihar National Park. In a stretch of 10 kms, this widespread national park offers you fantastic wildlife experience, keep cycling and meeting deers running around, the crocodiles submerged in water and attacking their prey, variety of birds flying across, well protected tiger, lion, bears, hynas, many reptiles and amphibians. The complete experience with greenery all around, clean wide roads and many scenic stopovers. We throughly enjoyed it, but prayed for better weather, as it turned hot later.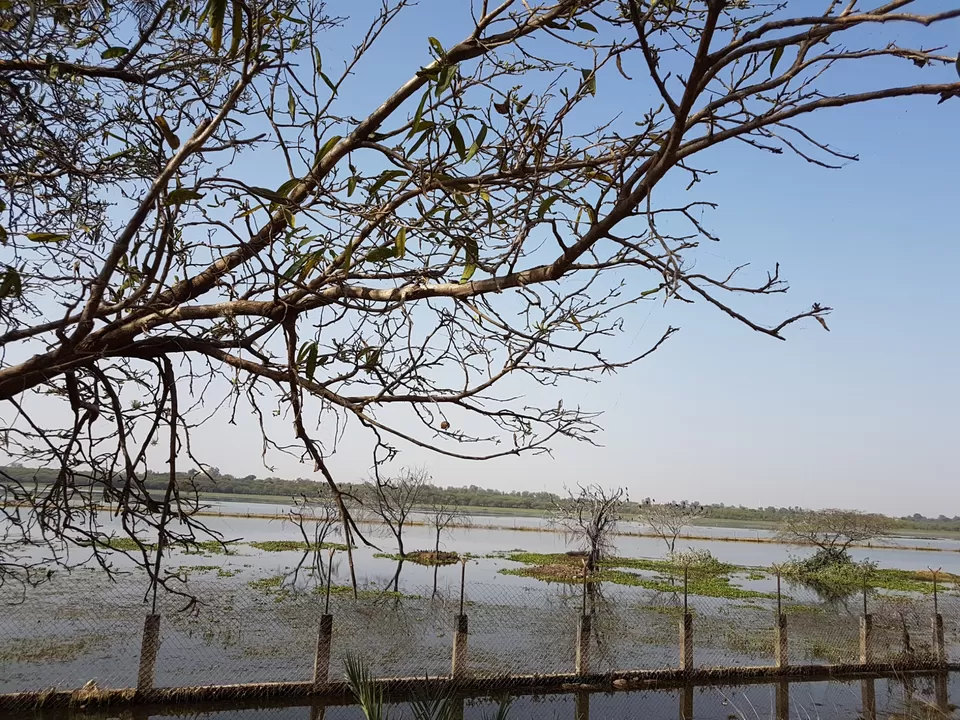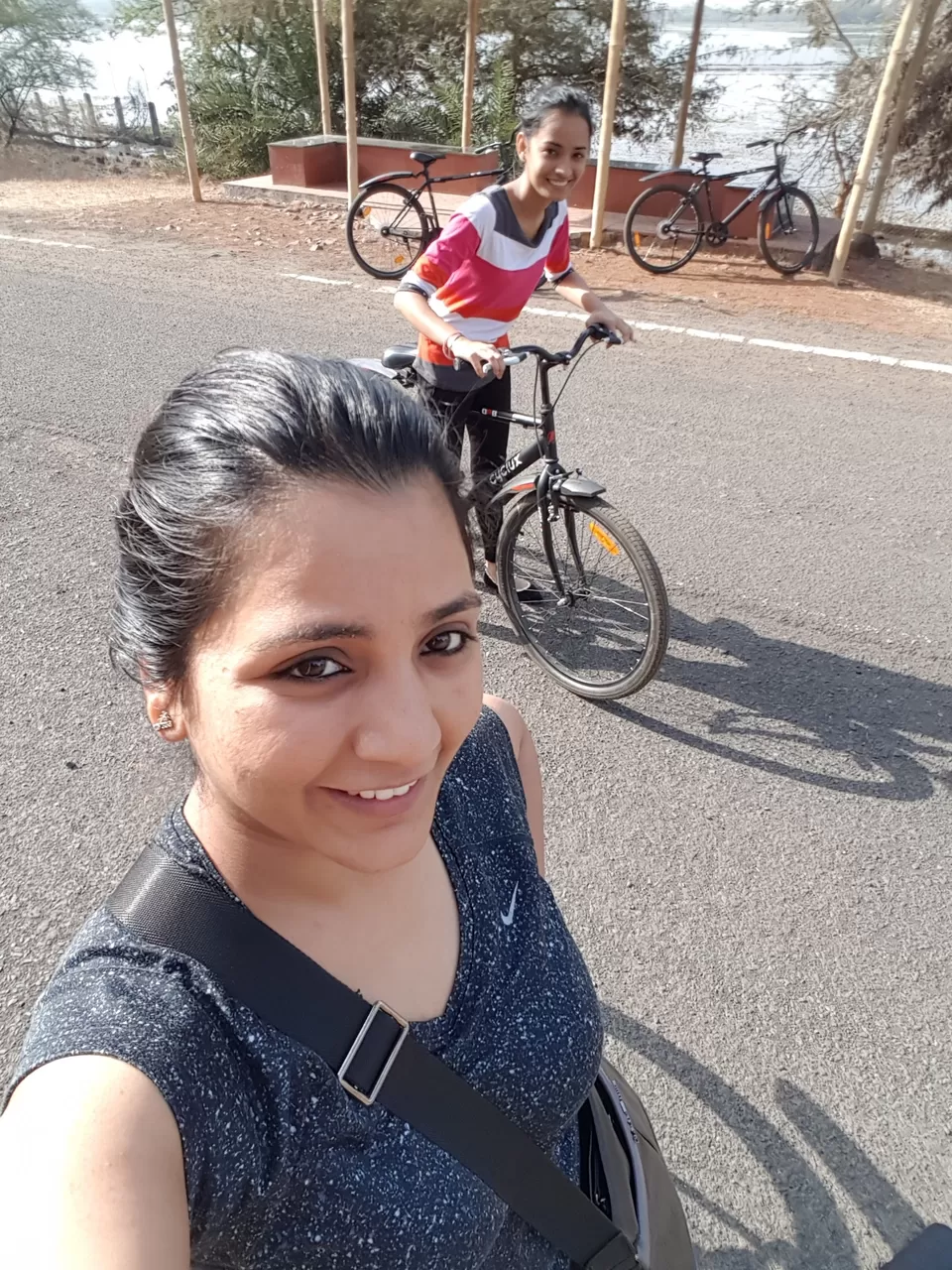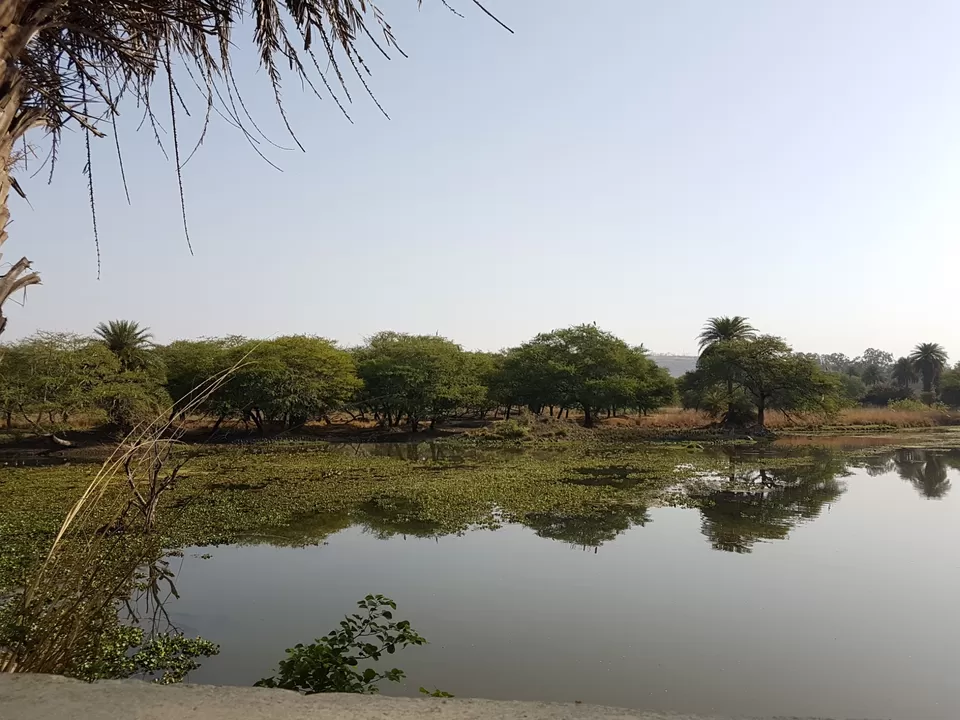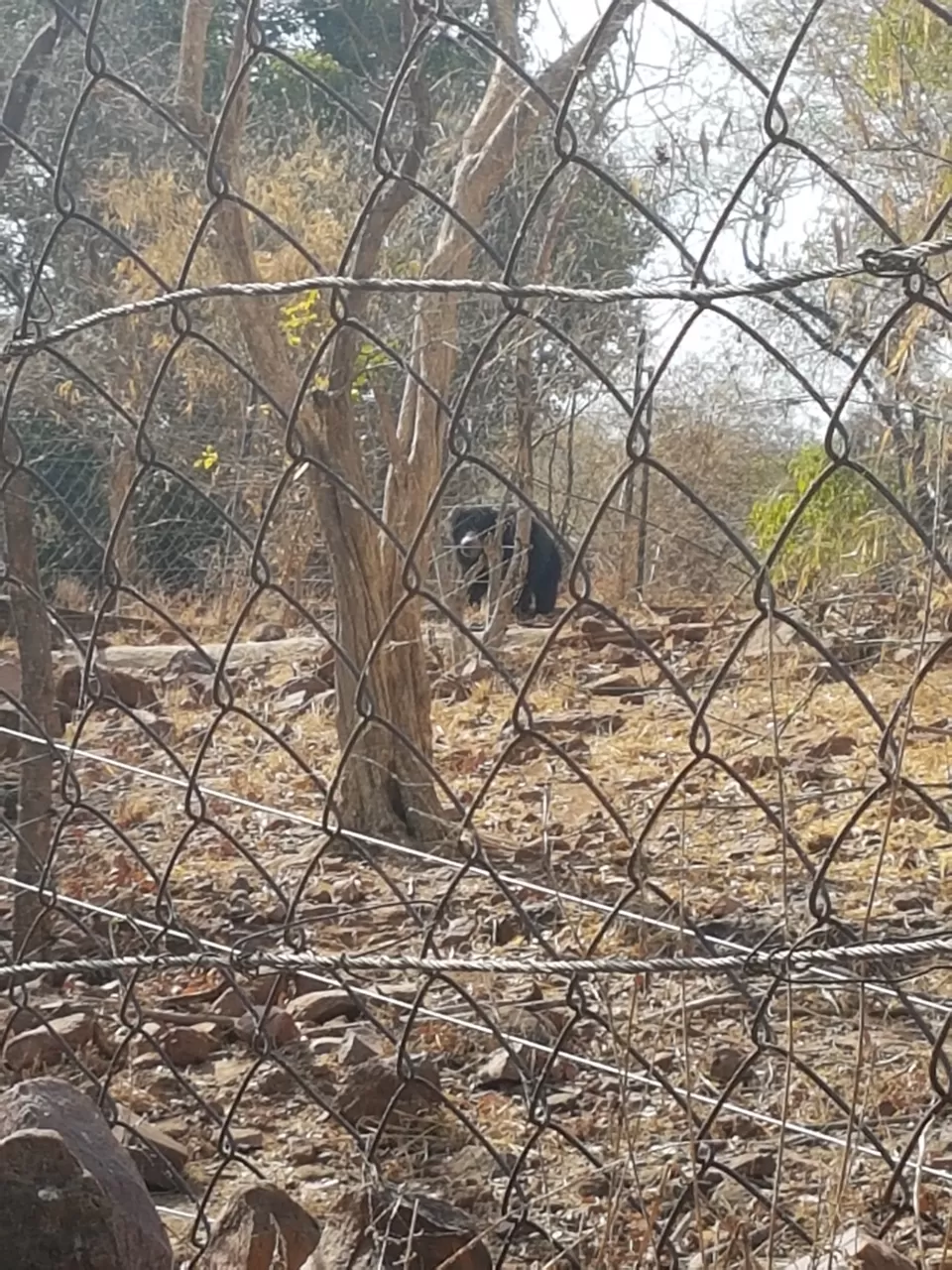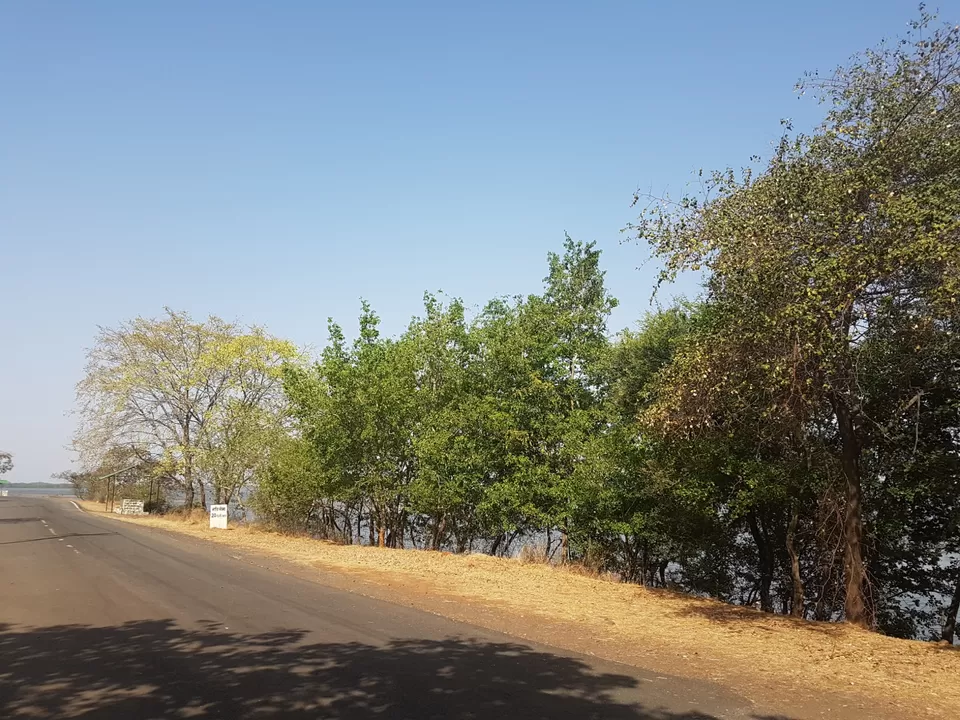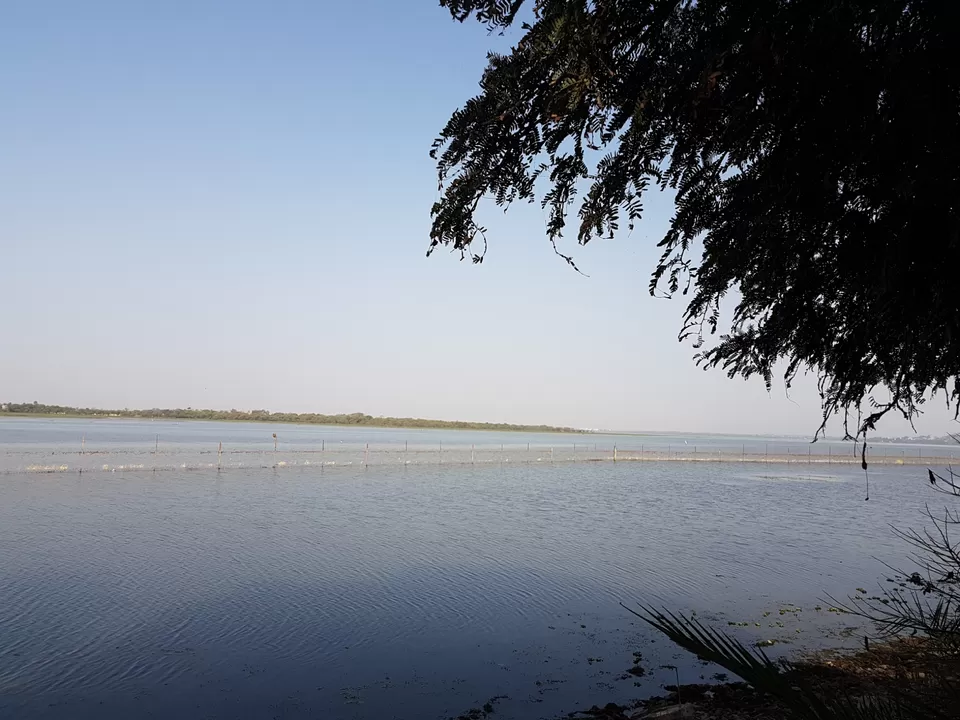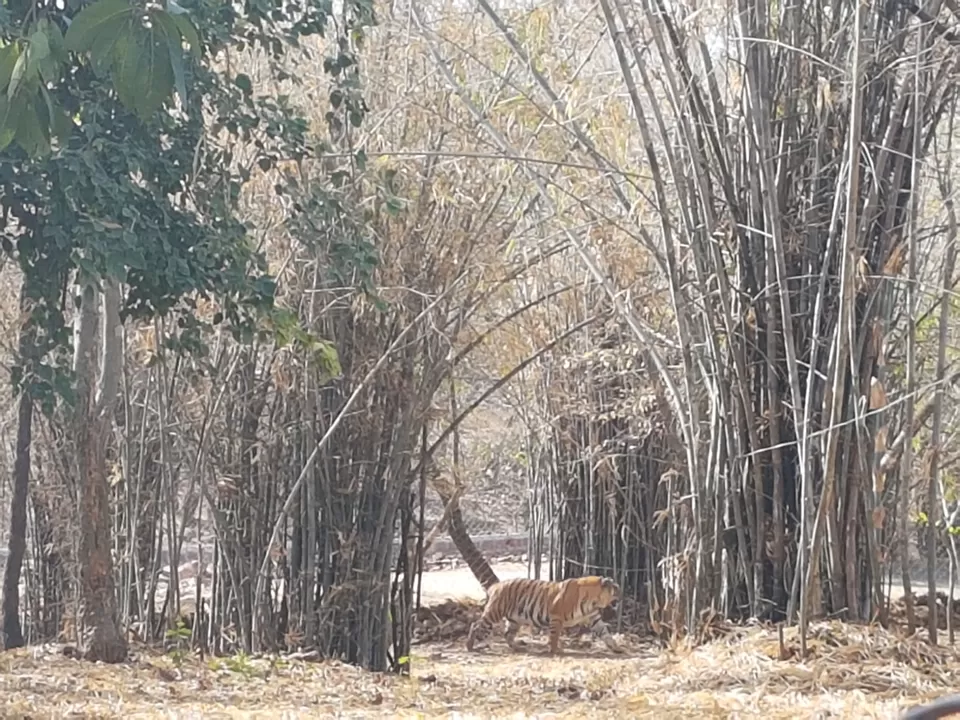 After the long ride, we came back to relax and have haerty ope air breakfast at the retreat, under the shadow of tree we were served with indian delicacies.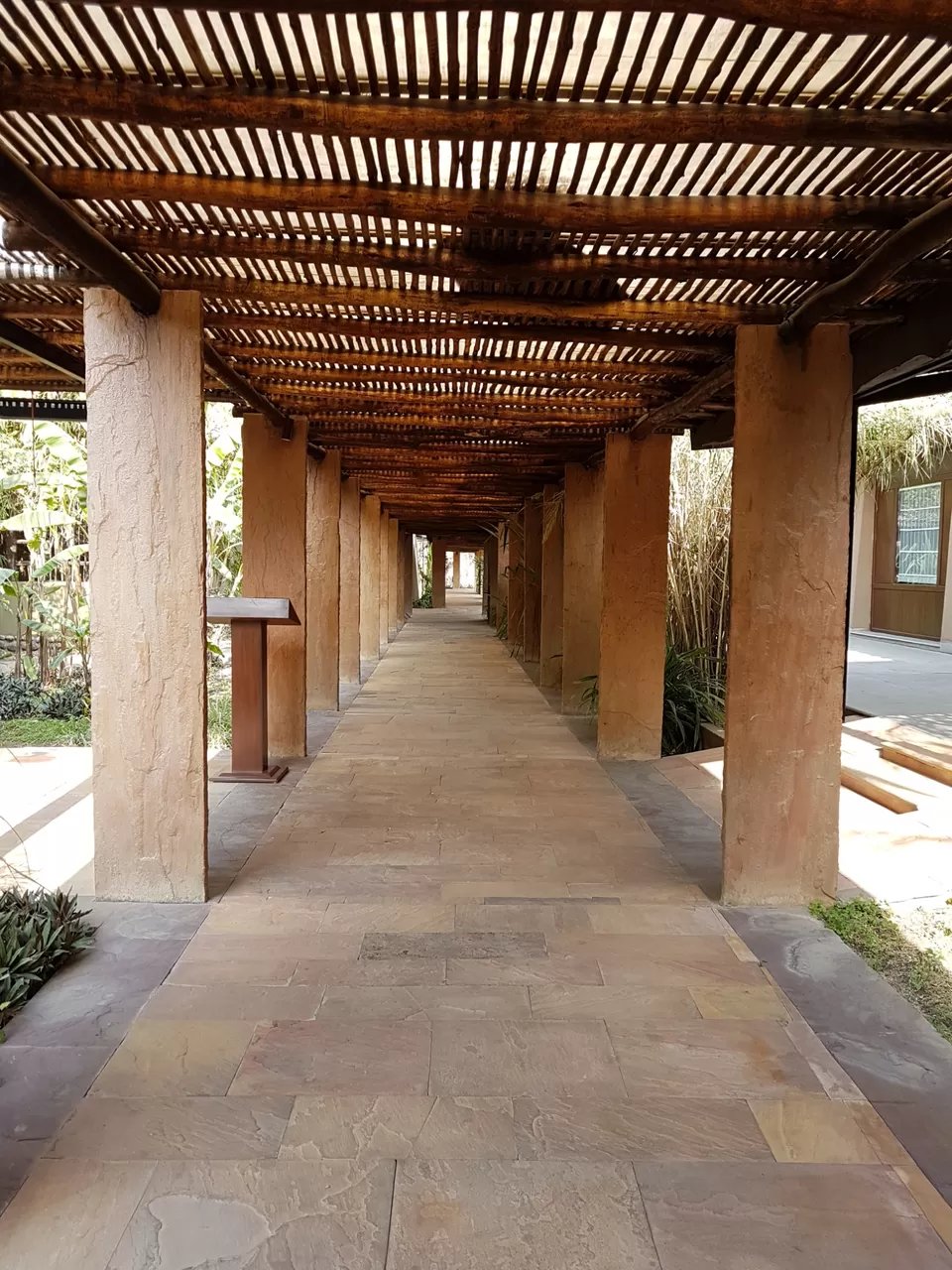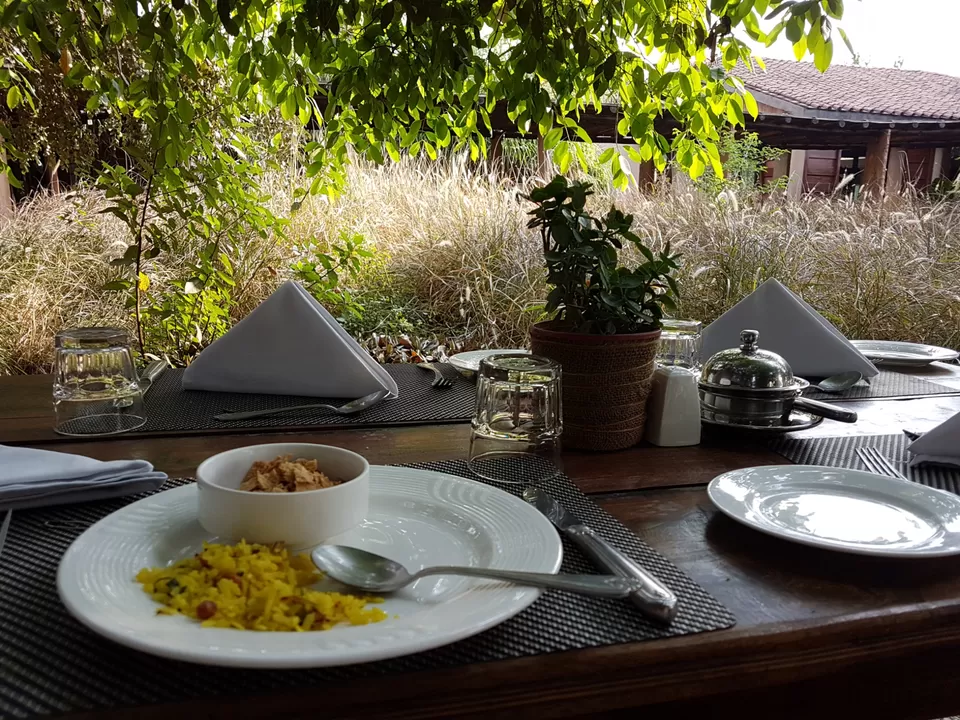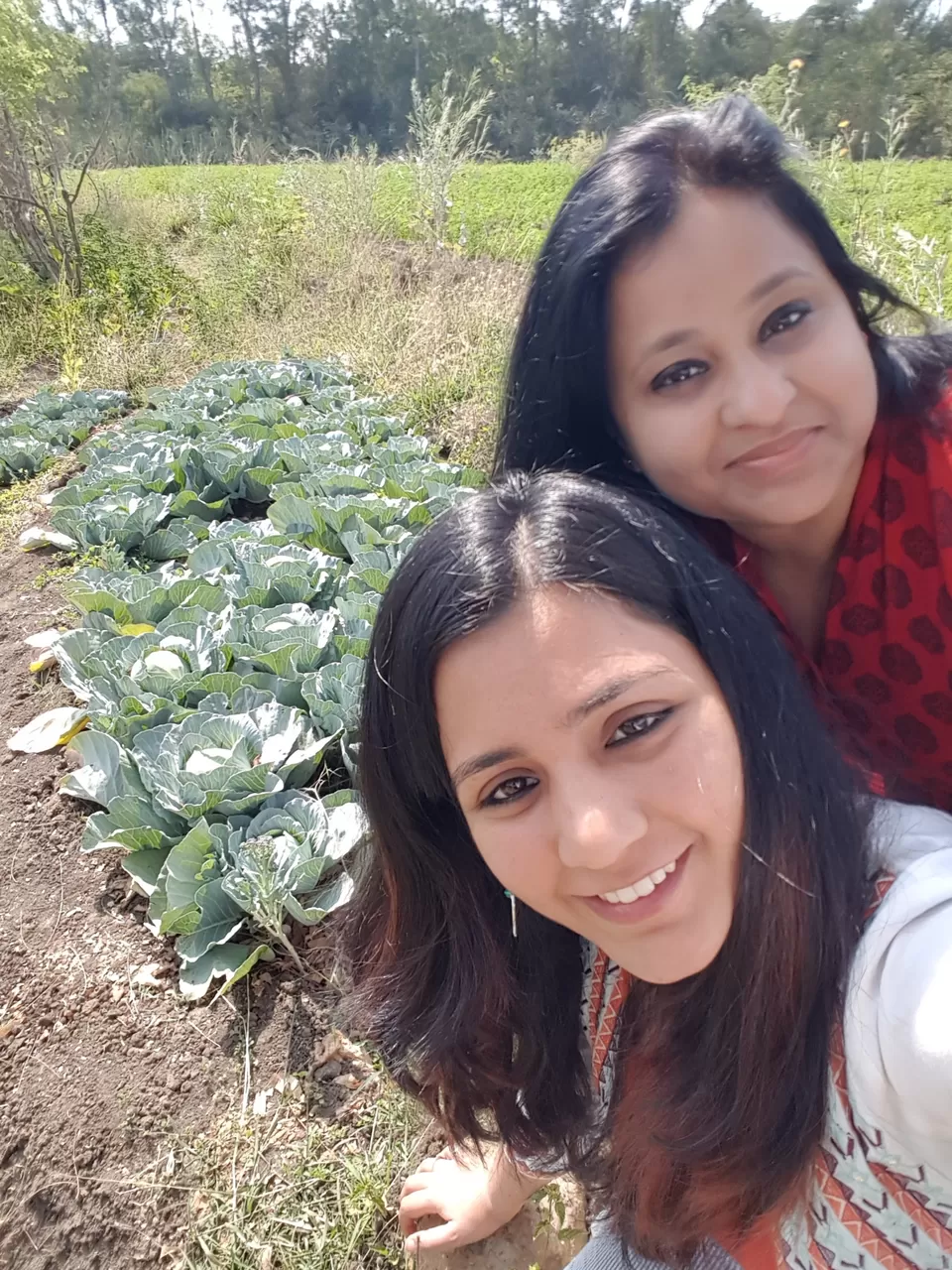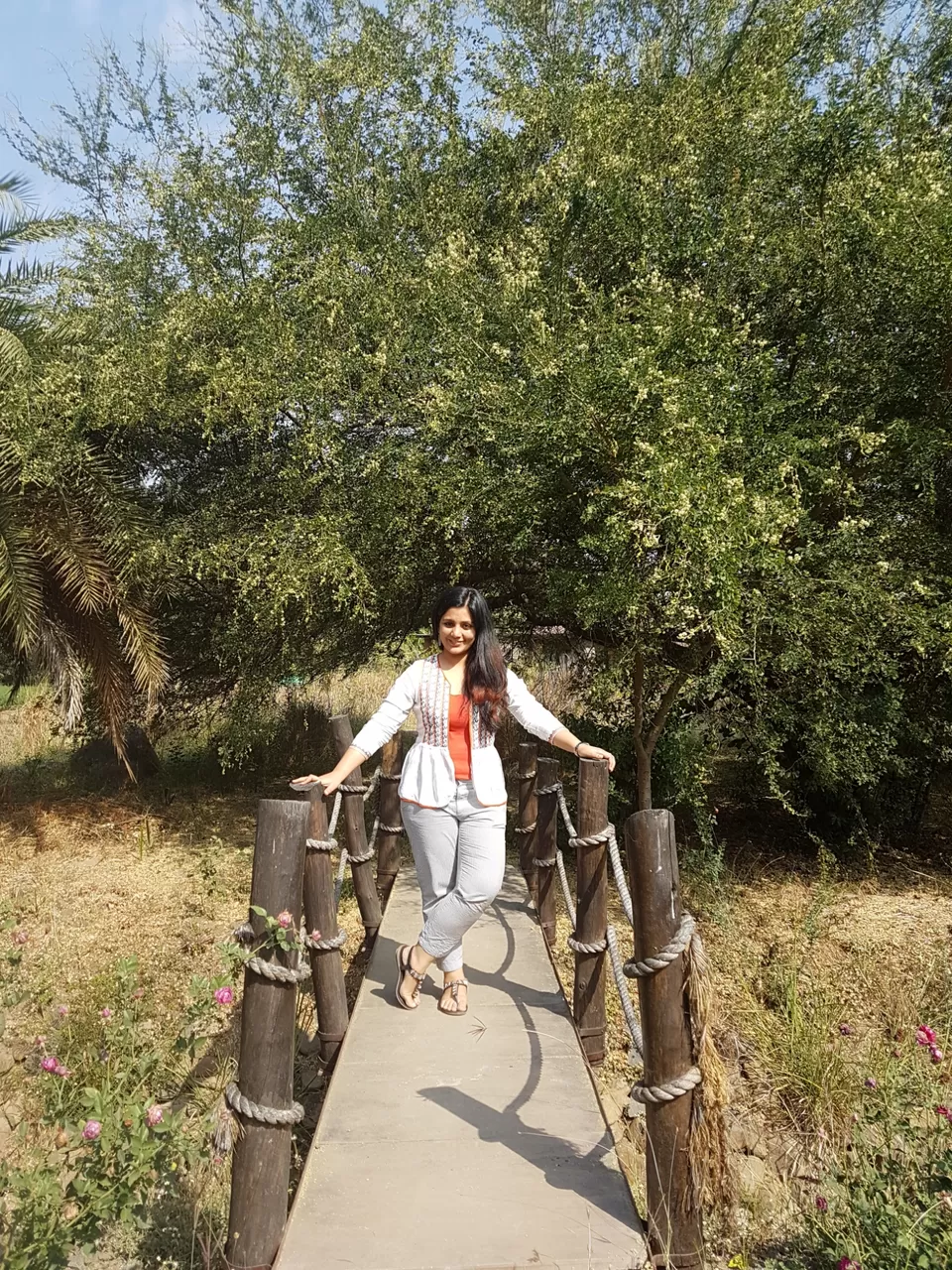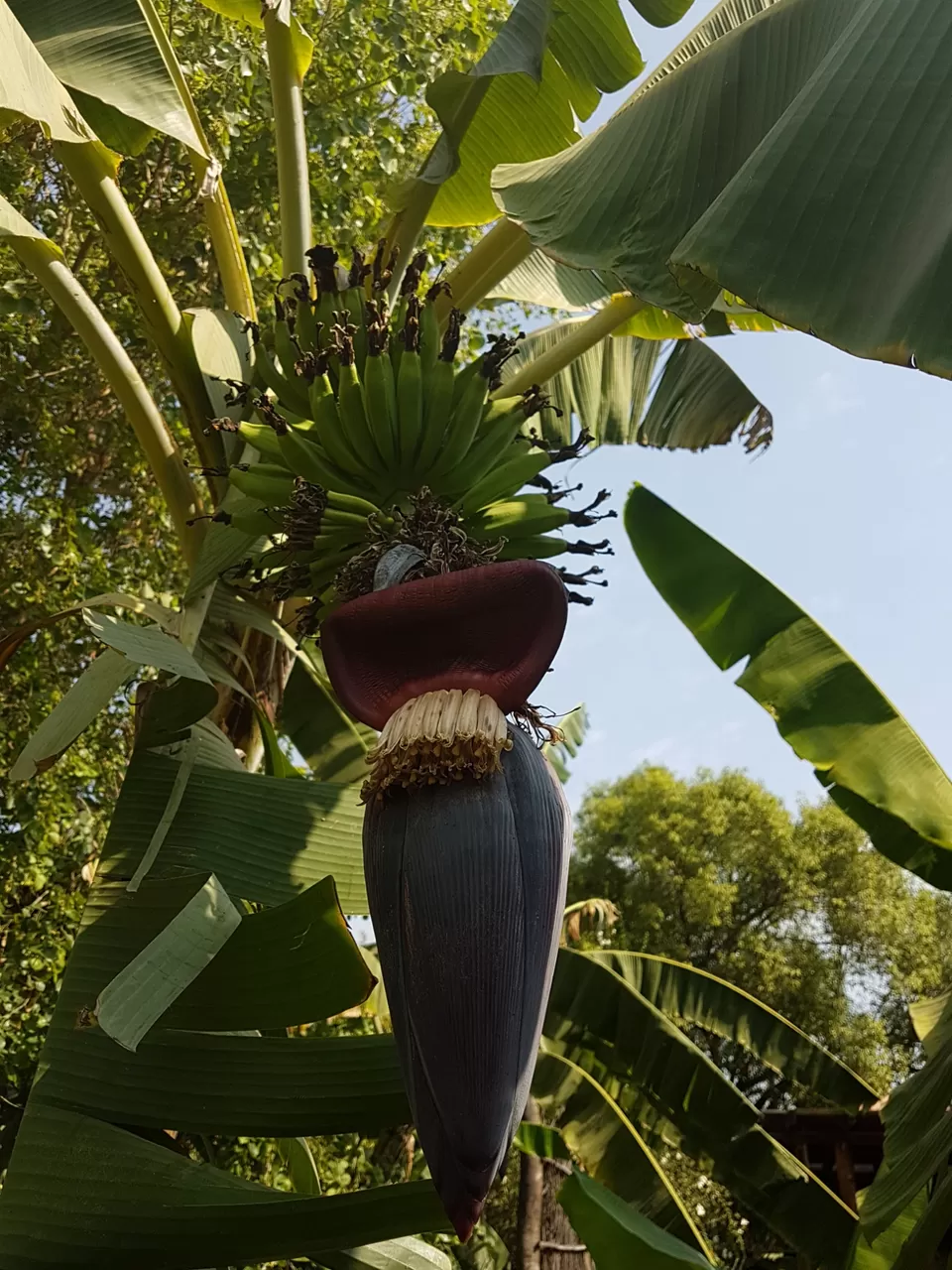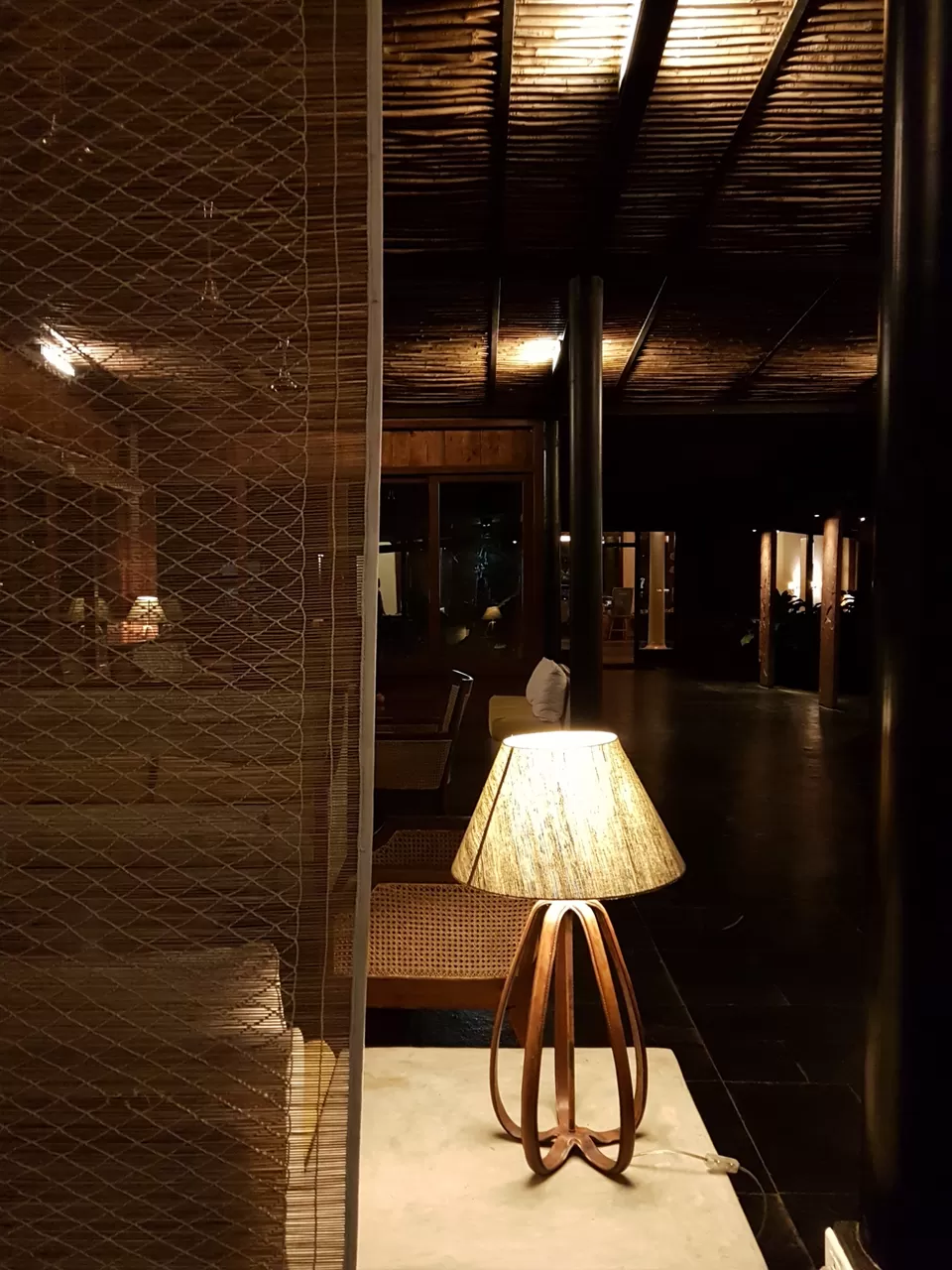 After the breakfast we explored this natural haven and the organic farms. The property uses the in homegrown vegetables for cooking the rich organic food here.

Being a handicraft art lover, i insisited on visiting the Tribal meuseum, gues what?! It was mind boggling...i was lost in that place for hours. I never we have such great talents in our country. This place showcases six different types of galleries showing tribal life, tribal cultural practices, their games, mythology , art and art from chattisgarh. Every installation tells a story. It is very well thought and designed bringing alive all tribal arts from tribes of gond, bheel, korku, kol,baiga, saharia and baharia of the Madhya pradrsh region. It is a must visit.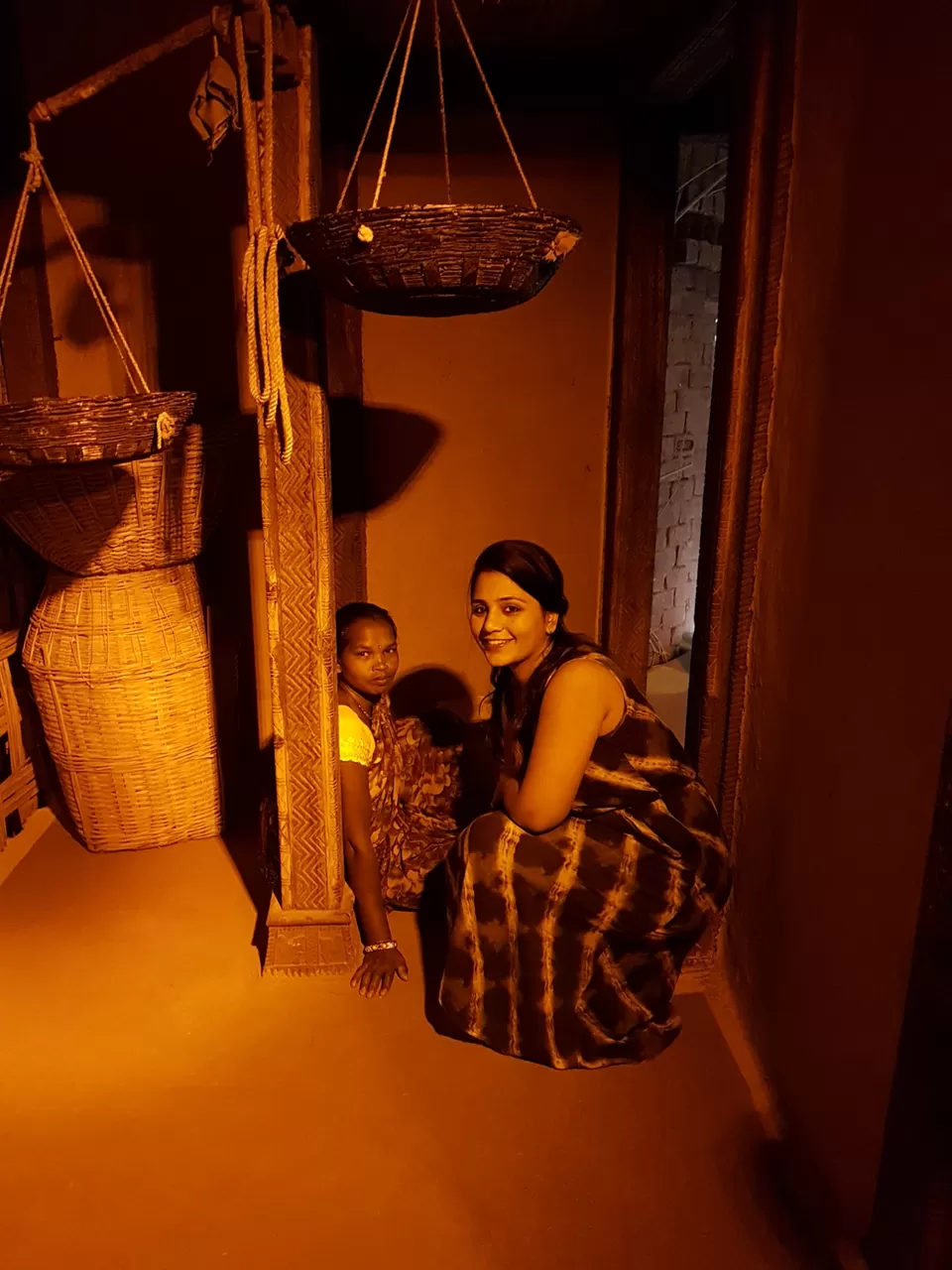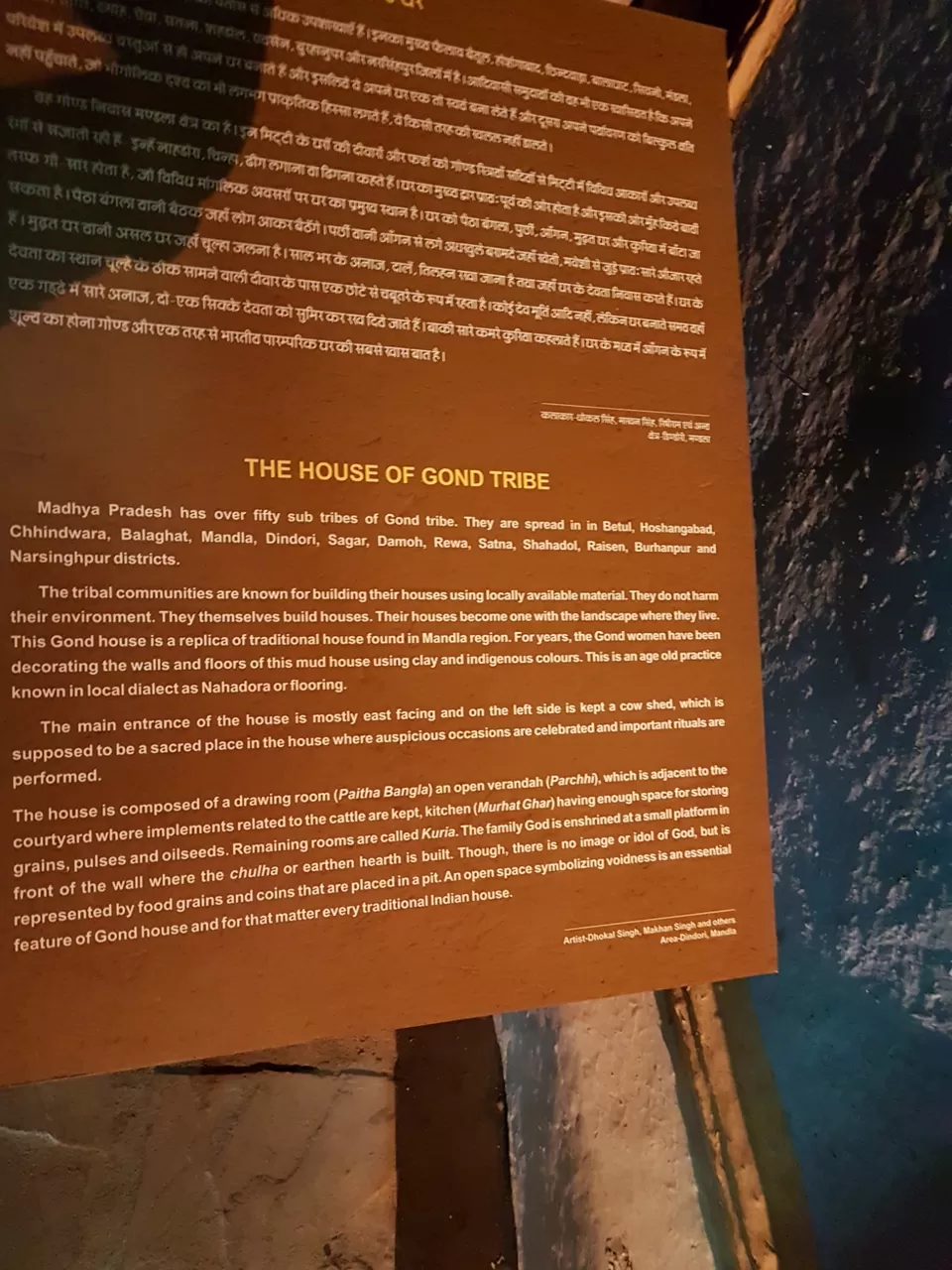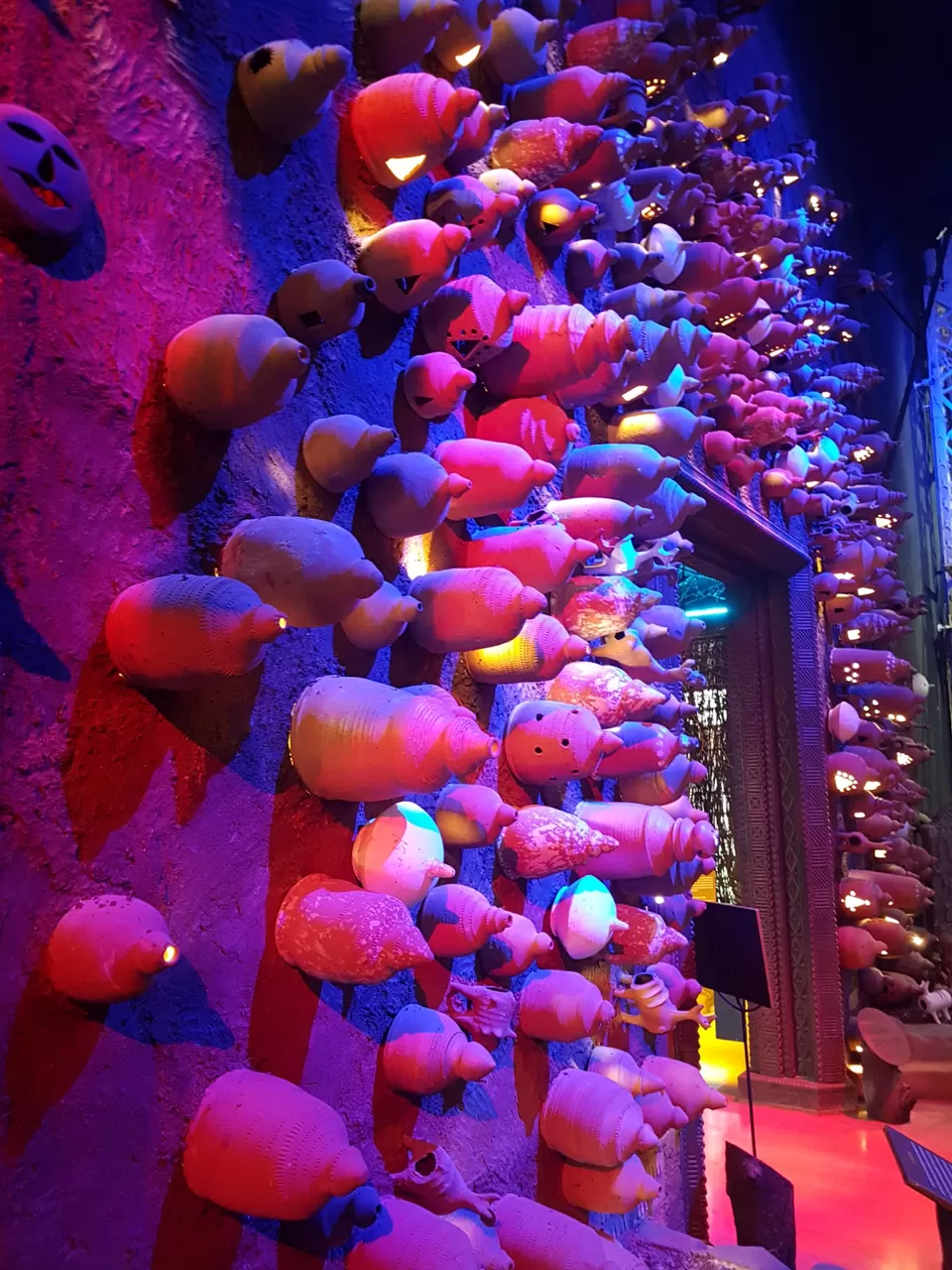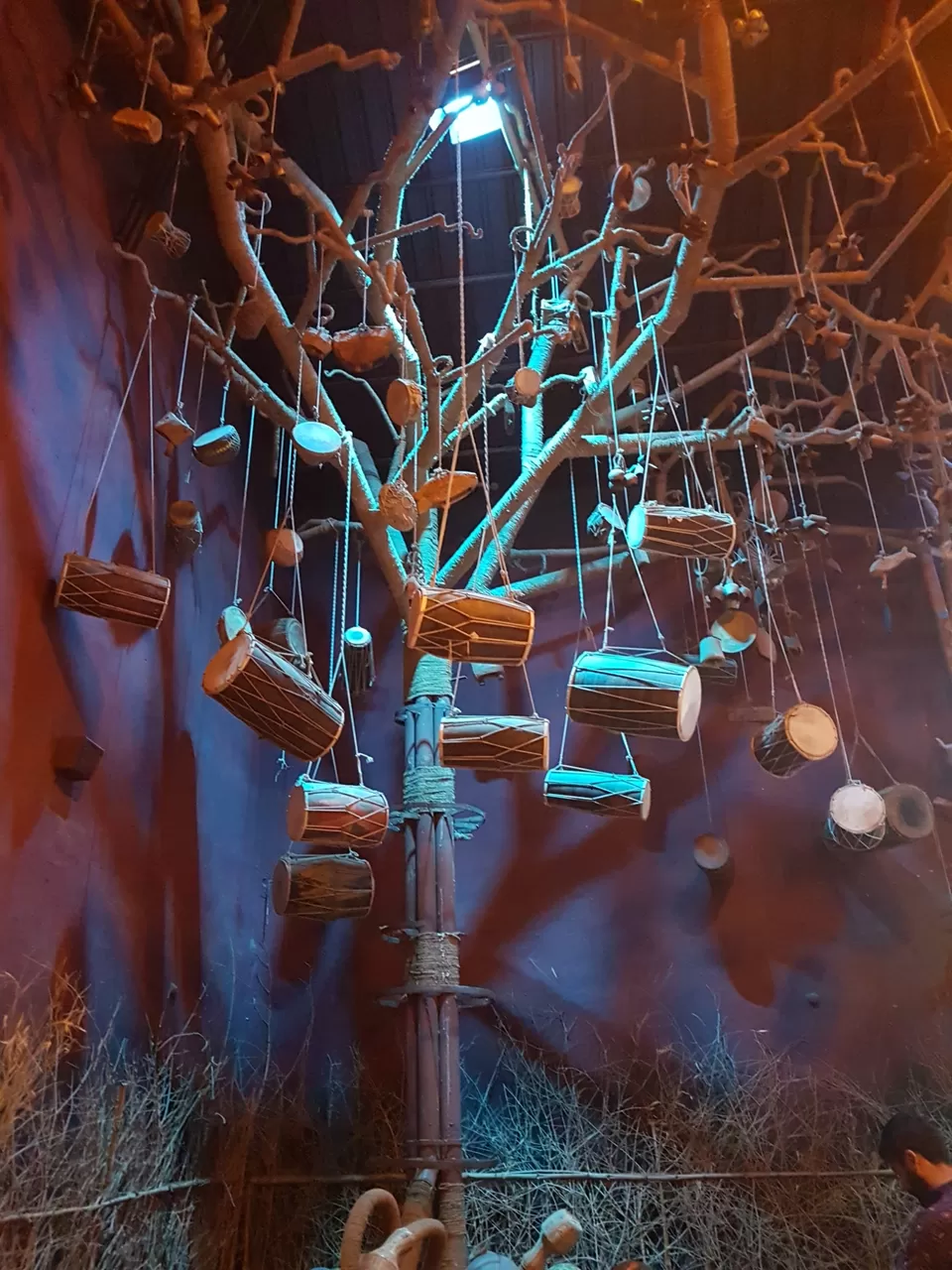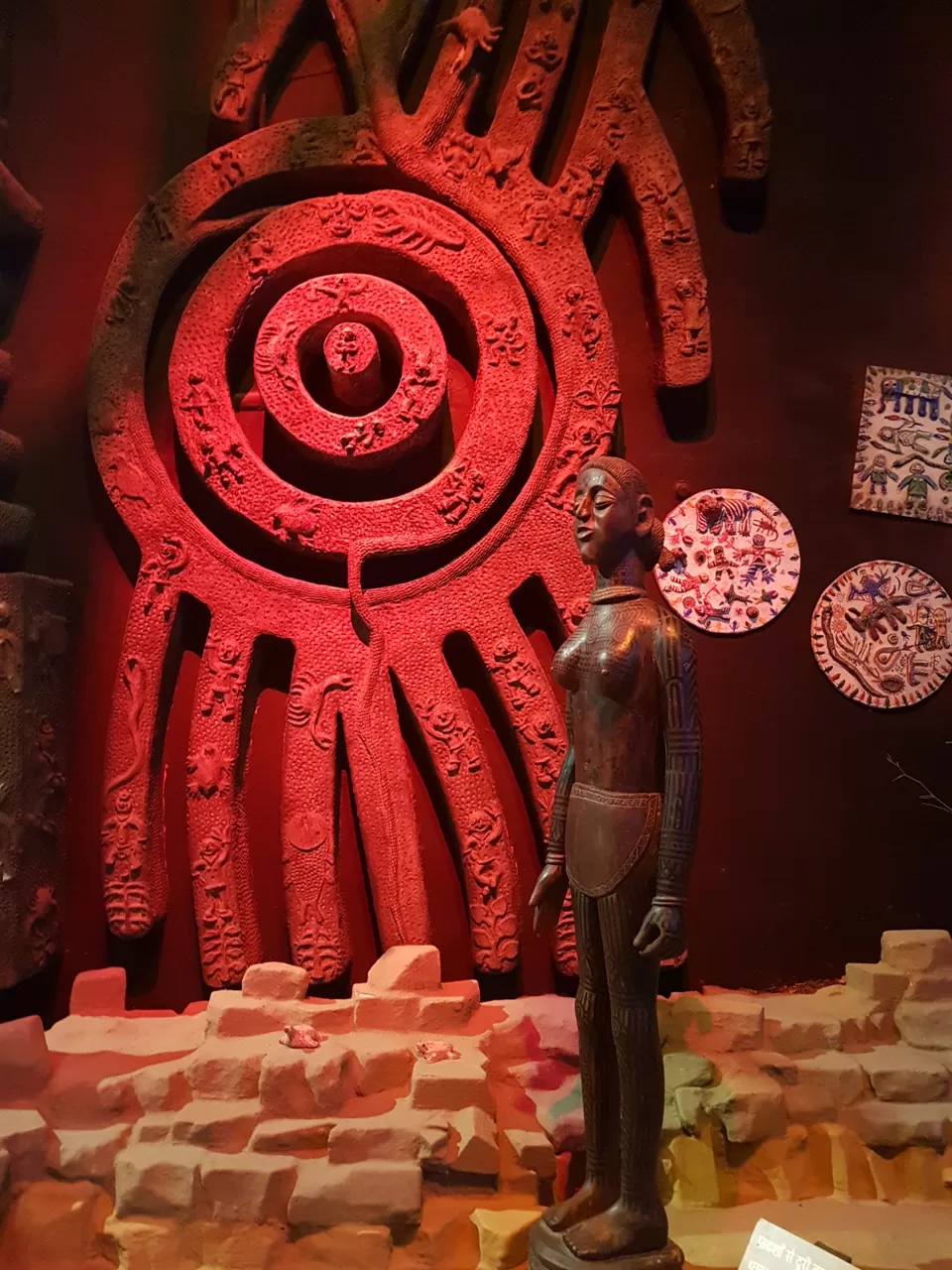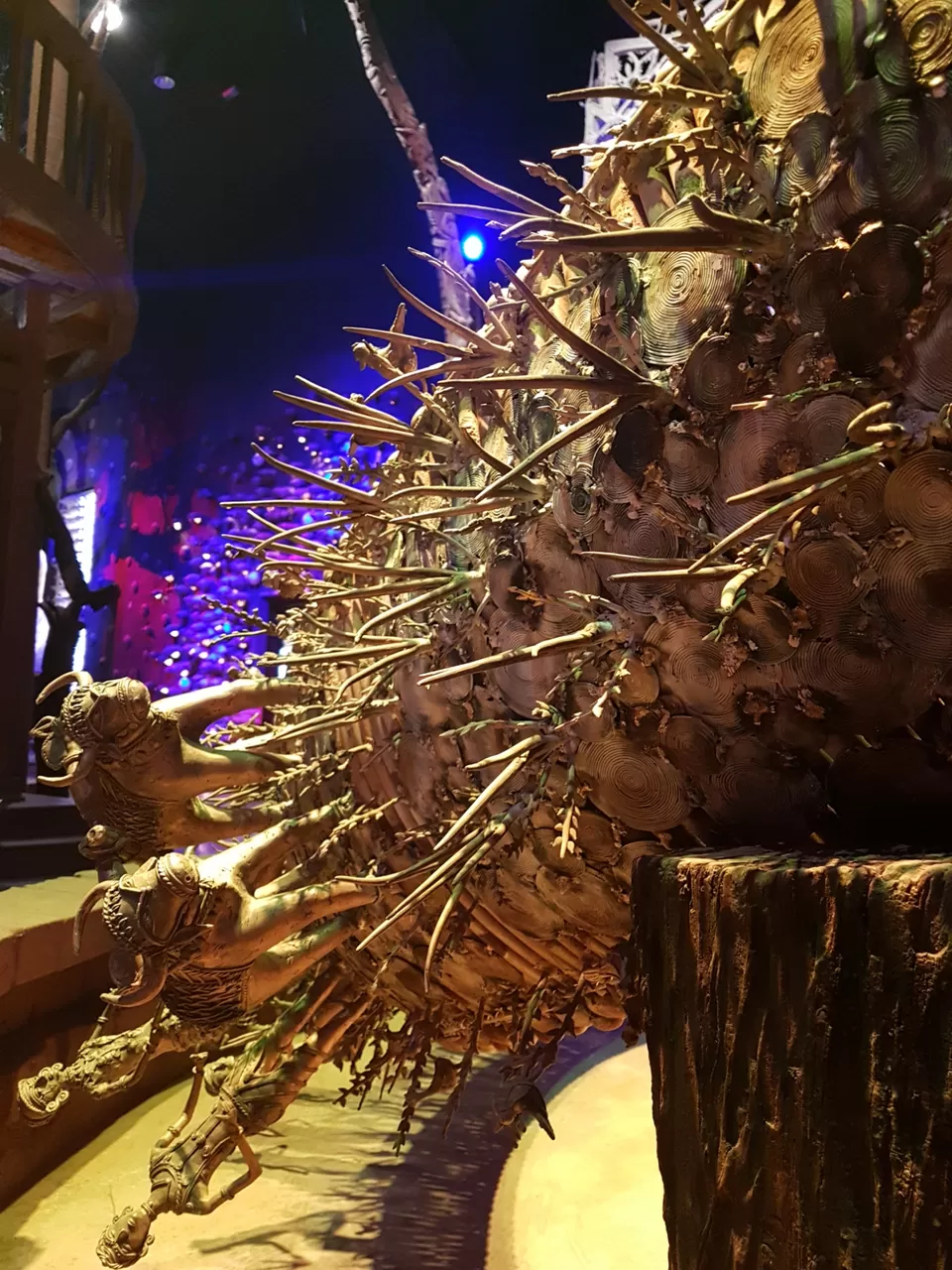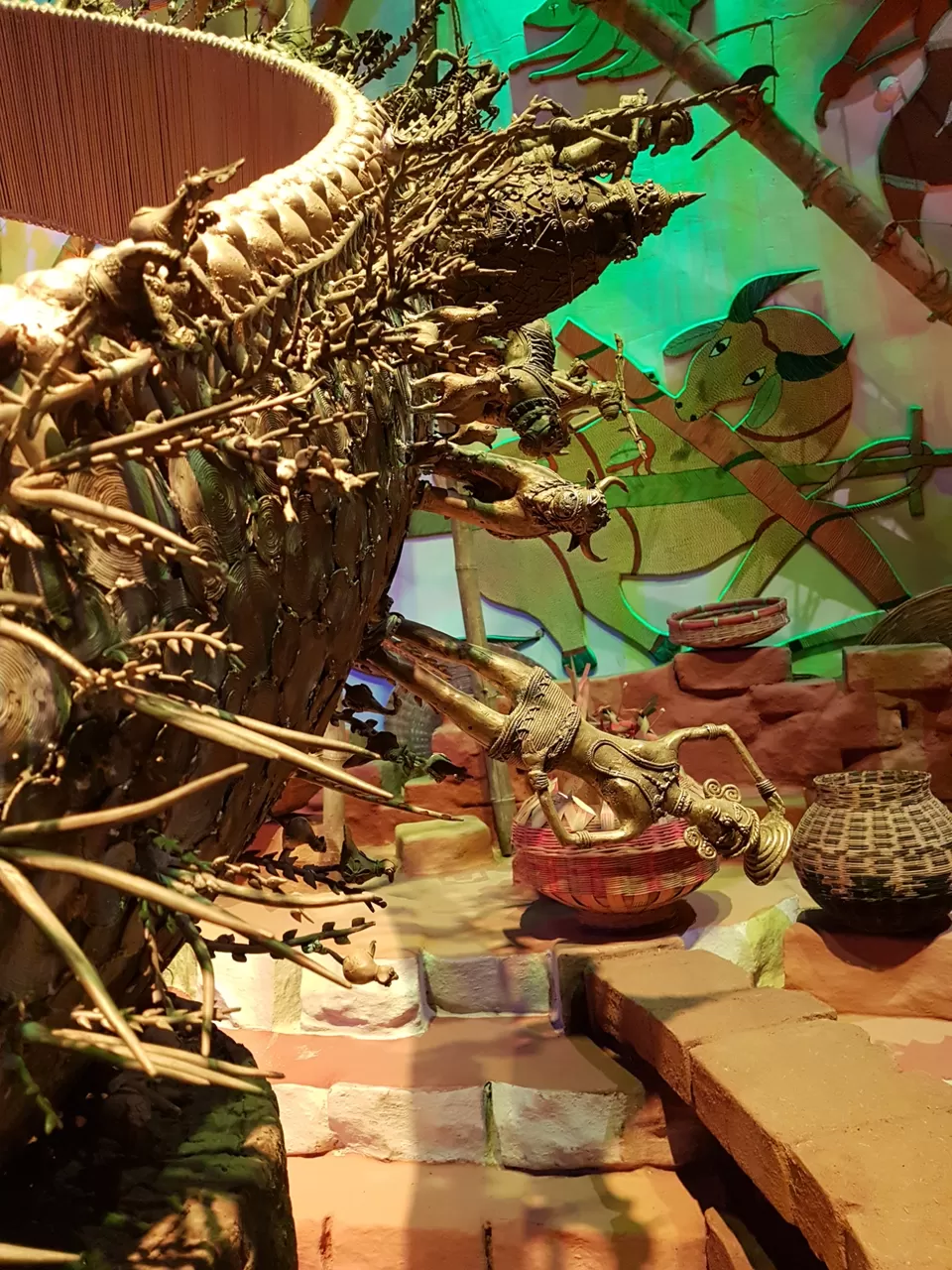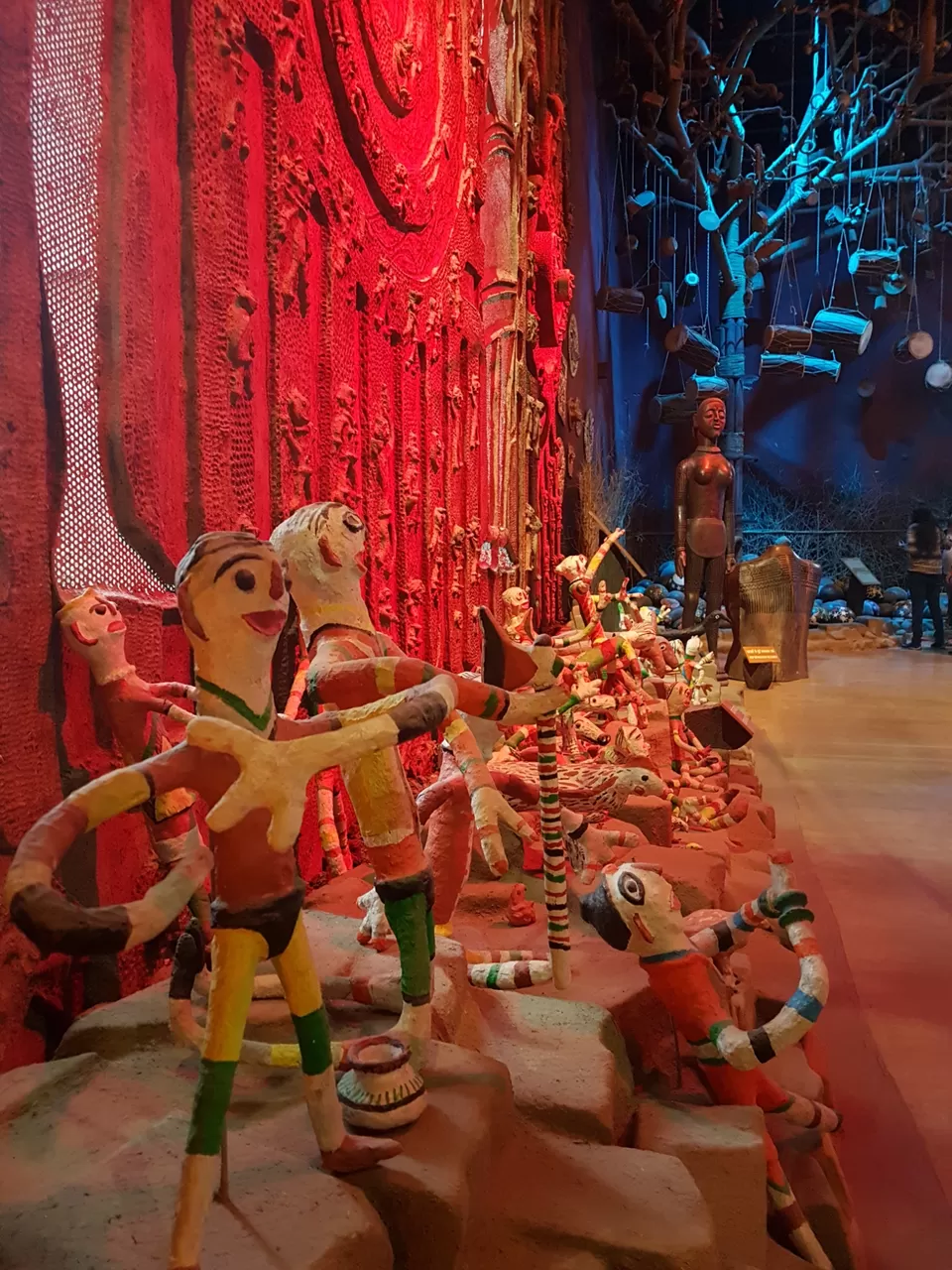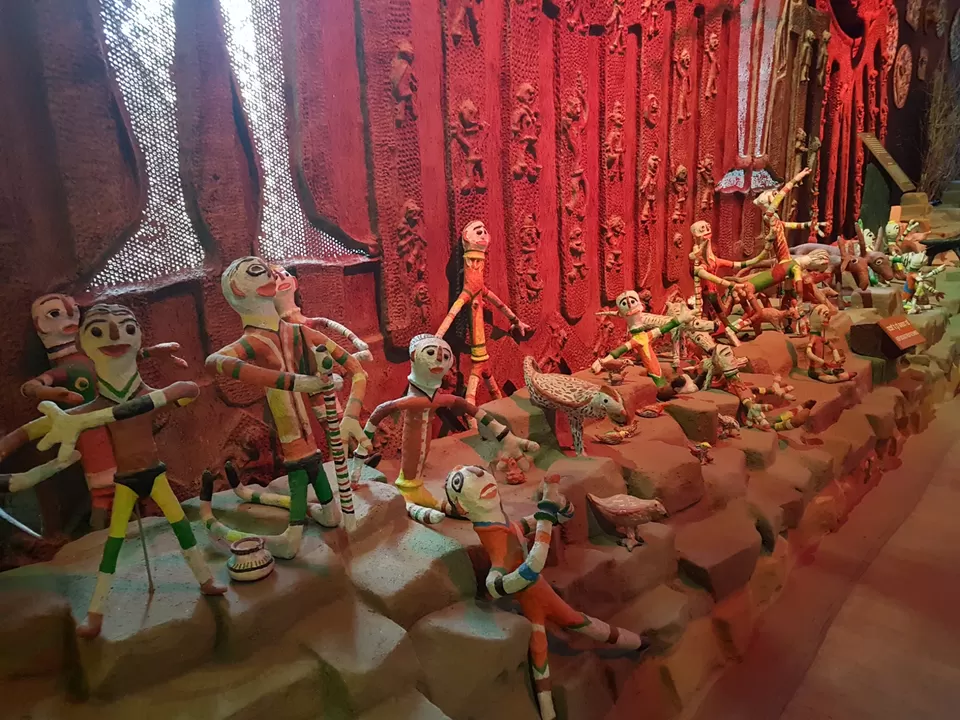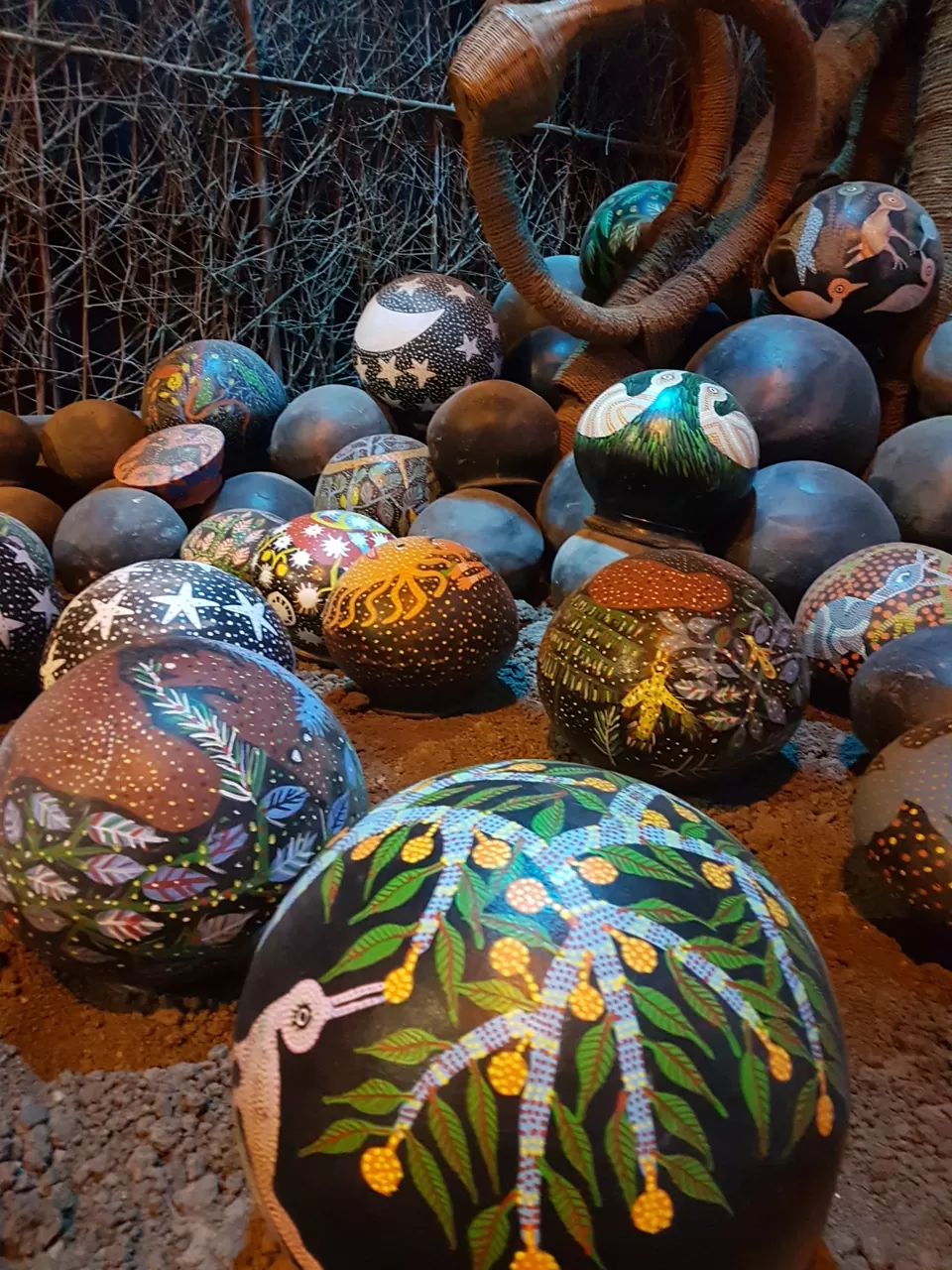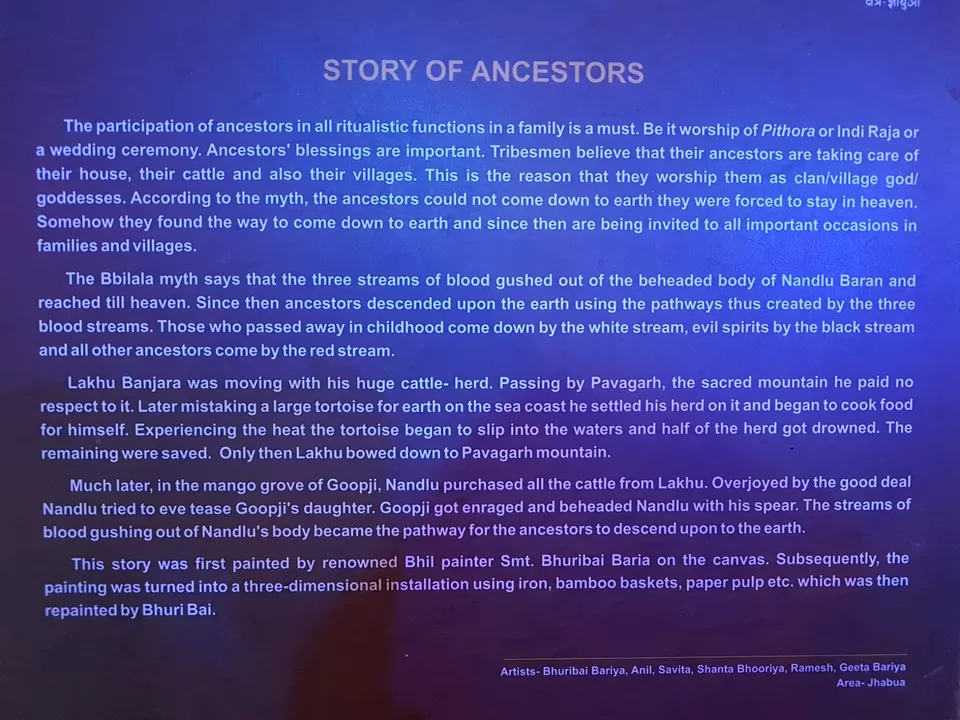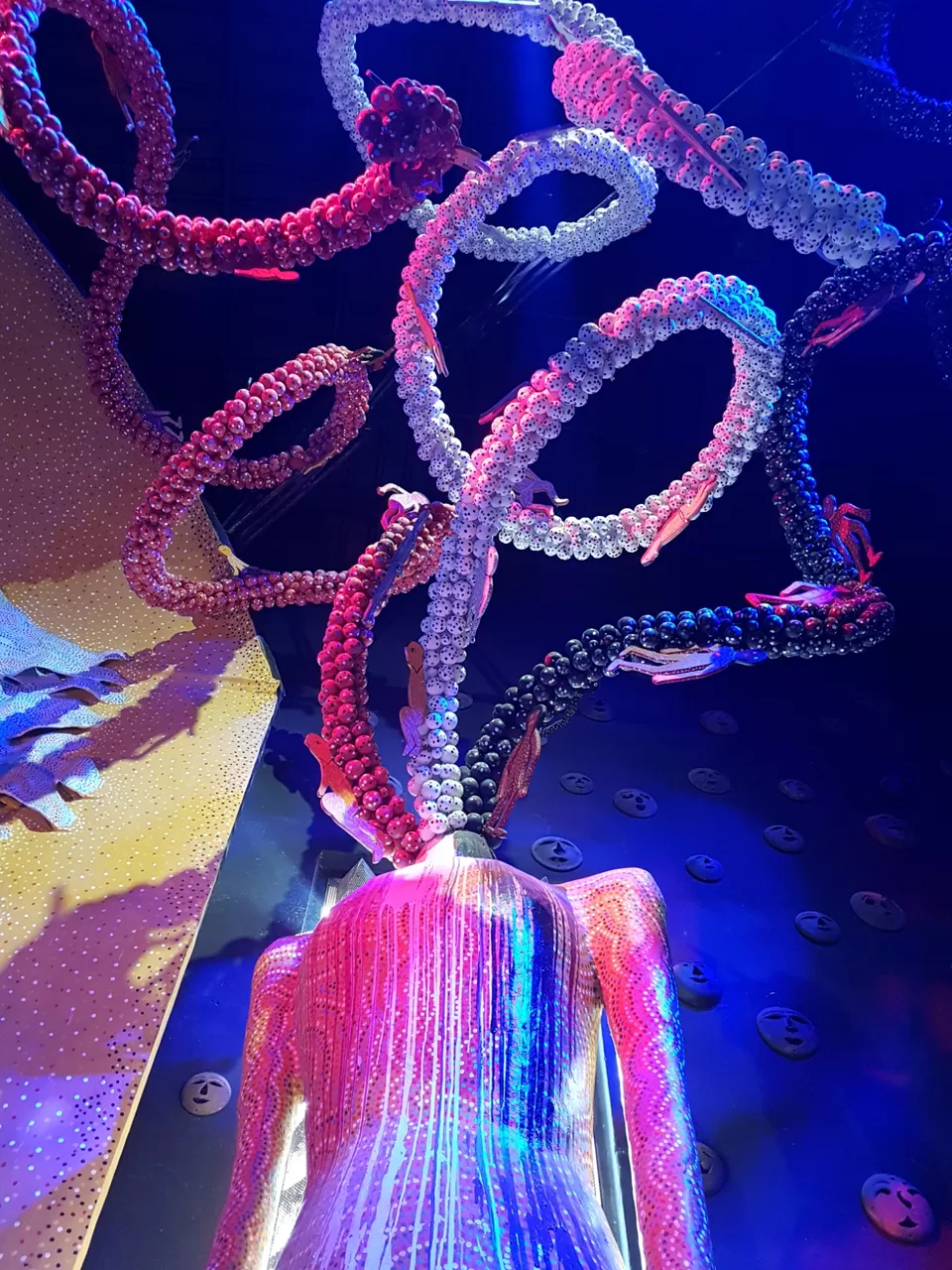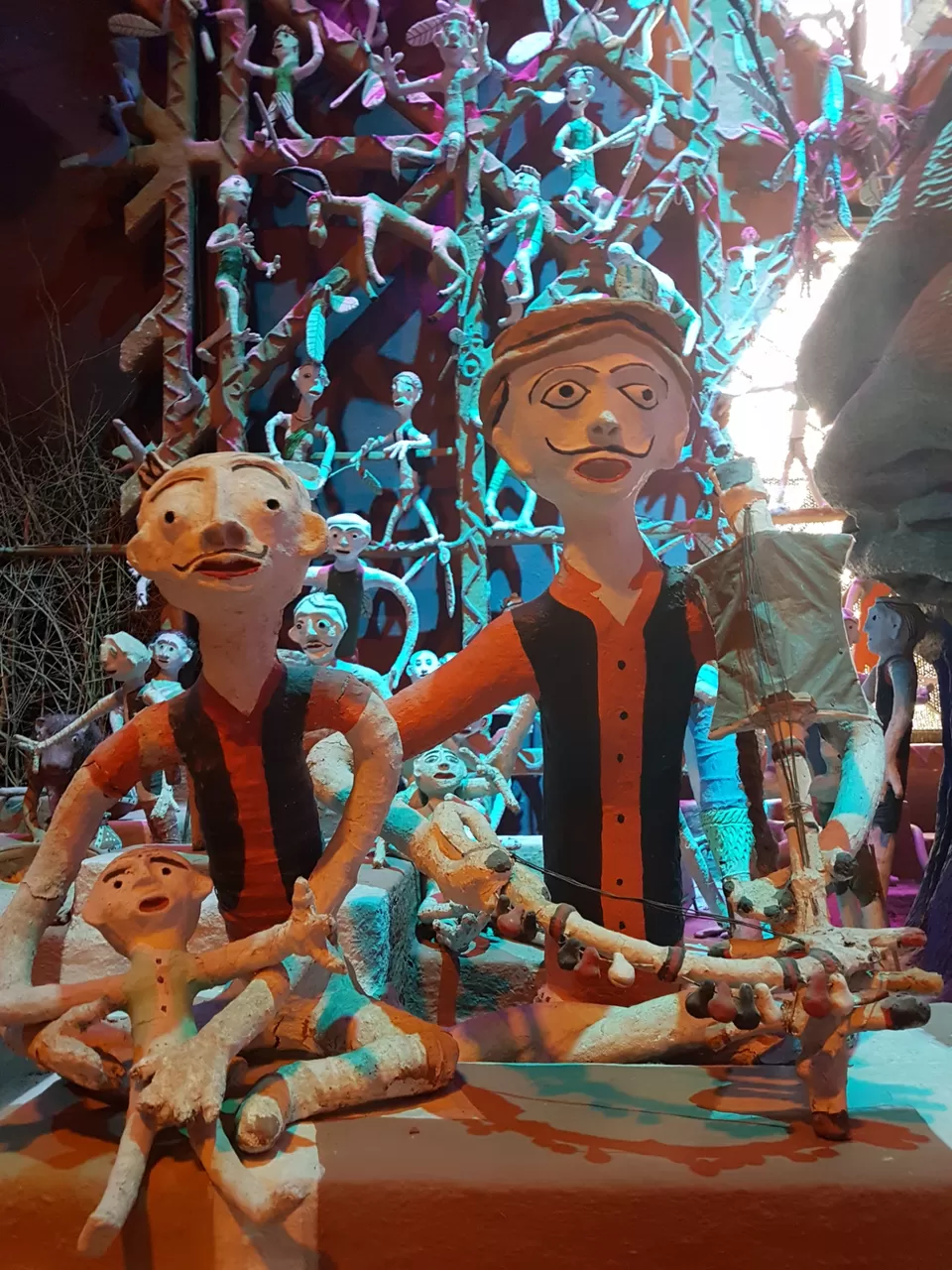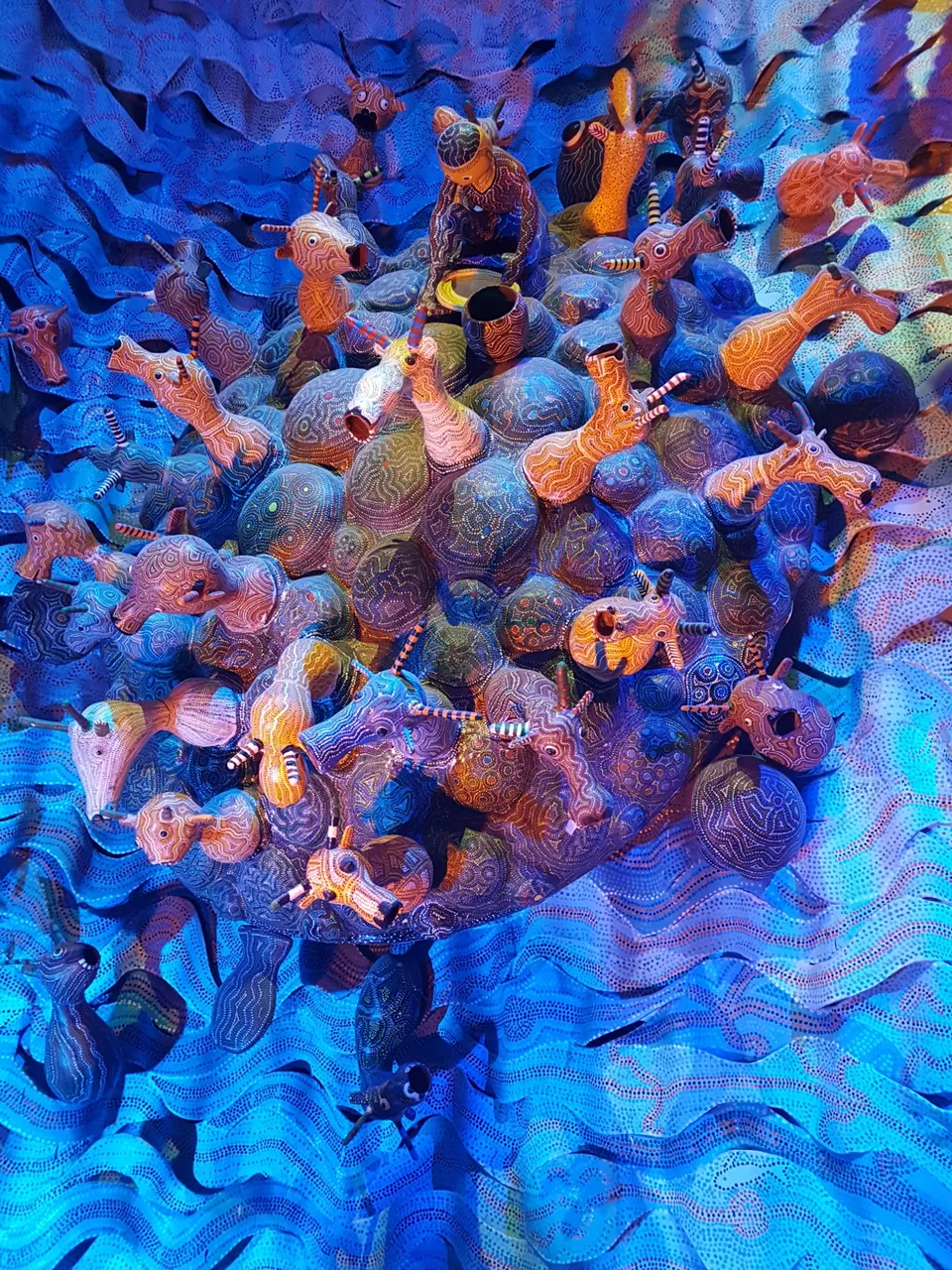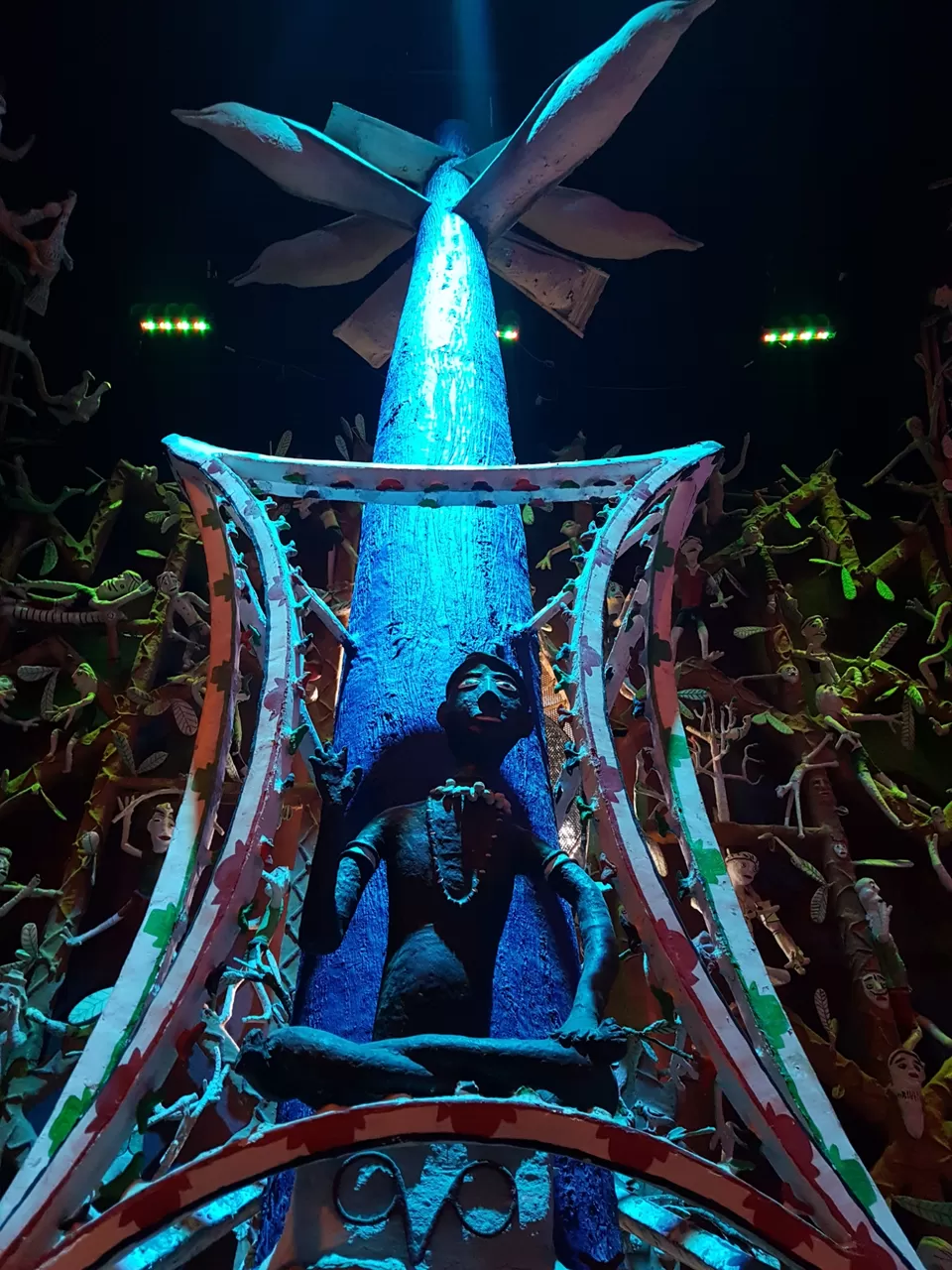 After spending long hours here, we went for late lunch, at not so famous restaurant as we were late, but in Bhopal you are sure to have good indian food, it never disappoints you.
Afrer heavy and satisfied meal, we strolled around local markets and then we headed towards the Bhojtal lake in Bhopal, reached around 7.00 pm, we took the boat ride towards the Dargah in the middle of the lake, such a peaceful and serene ride after a day full of activities and running around . With the city lights reflecting in the water and the sound of moving splashes from the cane, it set the mood to go inside and be with the self. We hurriedly went into the mosque, as we were nearing its closing time, sat for while and then took our ride back to the bank. Bhopal has developed so much over the years, it has maintained lake side, no garbage and also some interesting lake view restaurants. Thereafter we went for our quick coffee in one of the cafes and left for our train back to Delhi.