This happens to be my first travel blog. Though many a times I thought to pen down my travel experiences.
So, today I finally decided to write my first ever blog. So it's something peculiar writing a travelogue starring your hometown. You know all the hidden places and all the things that travel guide books don't tell you about, you know where to find the best food and the cheapest bars. And when your hometown is an actual real-life off beat destination, you, are in, for a ride.
Bhopal situated in the Heart of India; Madhya Pradesh, is beyond than what it is called "city of lakes". As you have already known it is a home of 7 lakes and among them one is upper lake called Bada Talab and Lower Lake etc.
Bhopal was ruled by four women, each being the first born daughter of the former queen. Bhopal is a perfect amalgamation of various cultures and periods in its history. The architecture of Bhopal is a mix of Mughal and Hindu architecture.
Asia's largest mosque and Asia's smallest mosque:
Asia's largest mosque is Taj-Ul-Masjid proudly boasting mughal architecture. The constriction began during the reign of Shah Jahan Begum. It is a striking pinkish red sandstone building with tall minarets, arched roofs, three huge domes and marble flooring.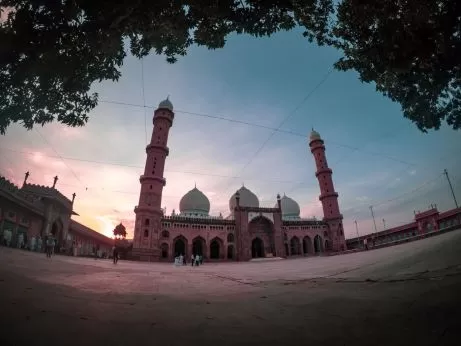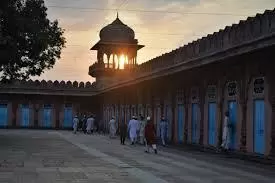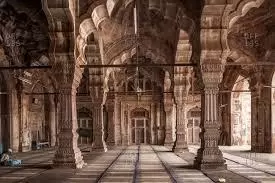 Asia's smallest mosque is Dhai Seedhi Ki Masjid.
It is a mosque of two and half step and was built so that the guards deployed at the Fatehgarh Fort could perform Namaz. It is on the campus of Gandhi medical college and it is one of the watchtowers.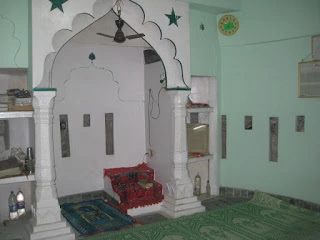 India's only functional hammam:
Yes you heard it right there is a 300 year old hammam in Bhopal and yes it is India's only functional Turkish bath!! It is located in the Kamla park `area; the hammam opens every year on diwali and is functional until the holi festival. Do include this place on your Bhopal sightseeing list!
Culture of Pattiyebaazi:
Pattiya means "Baithak".
There is a culture in Bhopal called Pattiyebaazi which means earlier people after having dinner used to gather in groups and sit on pattiye [slab of stone] over a cup of tea and ciggs and it is a culture of sitting together and just talking and chilling.
And because of this culture the "chai" became must beverage of every Bhopali and the very famous "Raju Tea Stall" came into existence.
Bhopal Too has a Taj Mahal:
Yes you heard it right Bhopal has its own Taj Mahal. It is a palace built by Sultan Shah Jahan, Begum of Bhopal. After the completion of palace, there was a 3 year long celebration known as Jashan-e Taj Mahal. Its architecture is a unique combination of British, French, Mughal, Arabic and Hindu influences. And it's most creative and interesting part is the Sawan Bhado Pavilion, a 50ft by 50ft gallery in the courtyard.
So. Whenever you are planning to visit Bhopal do include this palace in your sightseeing list.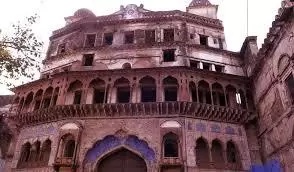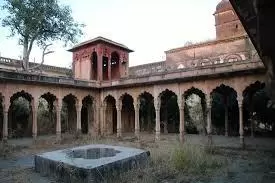 Bhopali Paan:
Chaar Cheez Ast tohfa-e-bhopal
Ghutka-batuaa-chuneti-rumaal|
In city of Nawabs, after every meal a very special and famous item is served known as a Bhopali Paan. You might have consumed a paan in almost every part of India but Bhopali Paan has many narratives attached to it. Folks of Bhopal believe that Paan making as form of art and hence it becomes prominent part of their culture. This special paan has wide ranging toppings which vary from distinct typs of dry fruits to supari and generous dollop of gulkand and when you are here, this not something you must miss.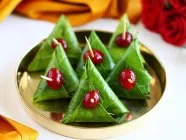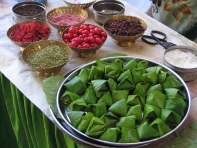 Famous for Zari Zardozi Craft:
Zardozi comes from the Persian term which means 'embroidering with gold threads'. The traditional Zardozi pouches have become famous with the name of "Bhopali Batuas". Begum of Bhopal gave this ancient craft a huge push by educating and by creating employment. It is considered the best souvenir that a tourist can take as a token of remembrance.


Bharat Bhavan:
Sitting in a theatre and admiring how the scarlet crimson golden sun flirts with the water and sky and this might seems to you an imagination but this is reality. Yes you are in Bharat Bhavan. A centre to celebrate both visual and the performing arts. It regularly hosts plays, performances and literature fests. So if you are an art lover then you should definitely include this place in your list. And trust me it's worth visiting the place and if you visit this place at the time of sunset then it will be like Sone Par Suhaaga.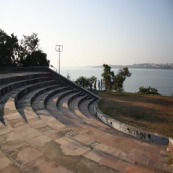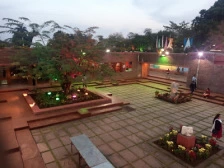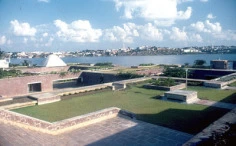 A hub for Adventurous Sports:
If you are adventurous then you can visit Kerwa Dam. There are various nature based adventurous activities like Zipping, Paint Ball, Jungle camps etc. These experiences will rejuvenate you.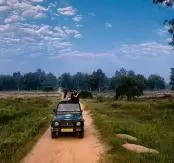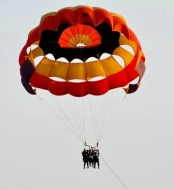 There you go; you are all set for a Bhopali holiday! Get going and make the bookings.