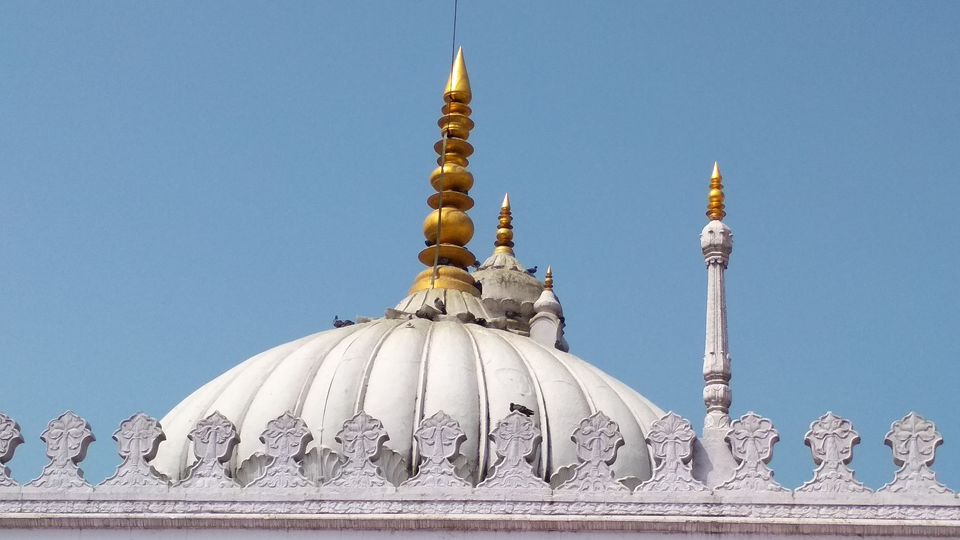 Mission : Old Bhopal
Bhopal, a city of Madhya Pradesh, truly reflects as the capital of the state.
Features of Bhopal are abundant if made available on a platter, but to agglomerate, Bhopal is known for its history, architecture and food, and quite an amusing thing - TikTok videos amongst the youngsters (Its a craze out there !)
From lip-smacking PohaJalebi Brekfasts to places of worship, shopping arcades across the streets, bustling colorful Mini Buses and the famous & spectacular transport of Bhopal called the 'Magixx', I loved each and every bit of this surreal place.
Come, let me give you a ride through Bhopal, but first - the breakfast at Hamidia Road !
Old Bhopal
Old Bhopal is something that made me smile a lot. The love of seeing and visiting Gates and Door ways, Masjids, Mahals and Narrow bylanes, is all I want to see at a place where I travel. And Bhopal has it all...
Because the Gates Welcome You...
As you go around Old Bhopal, frequently there a lot of Gates through which you pass, and they are quite antique.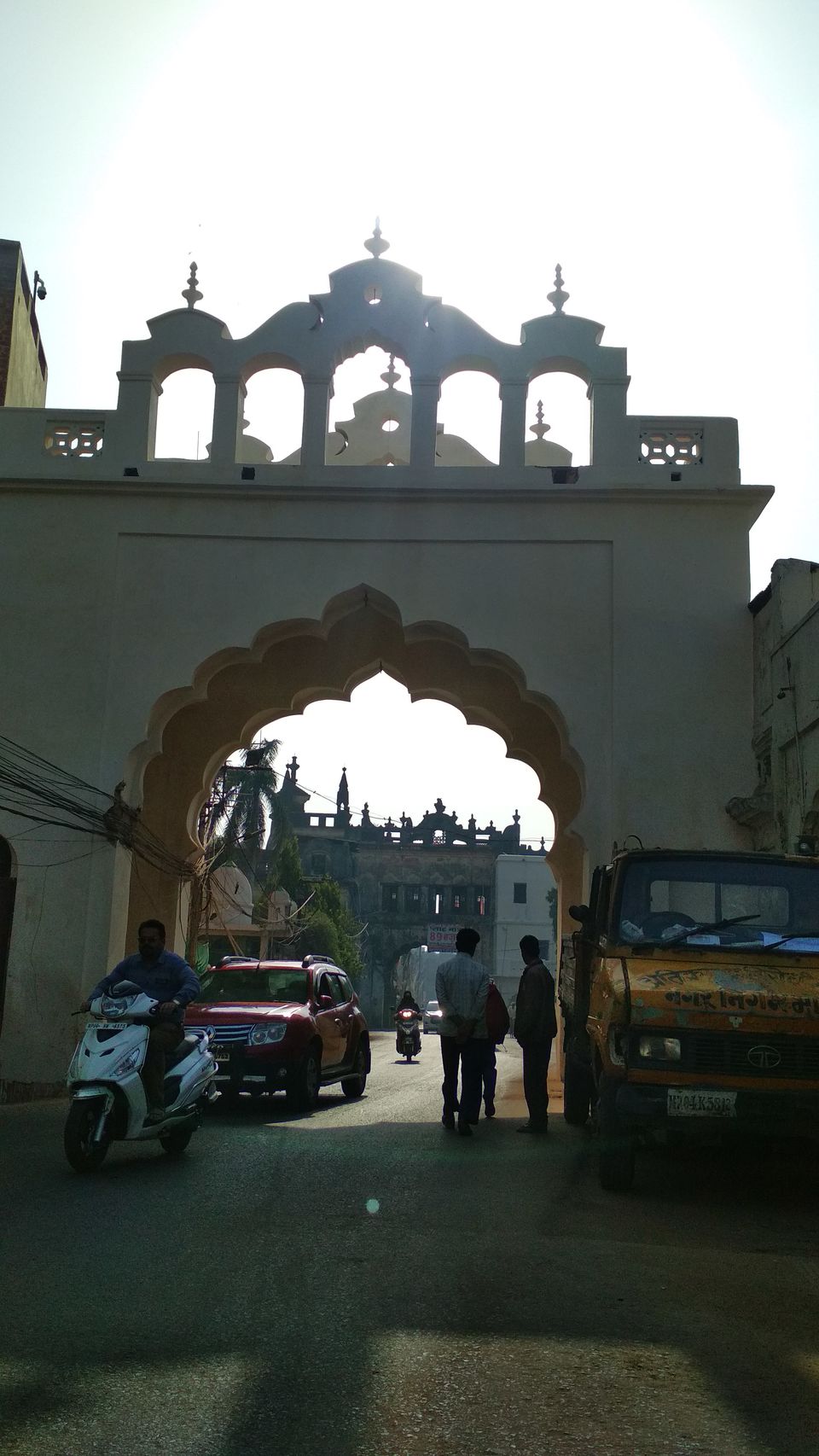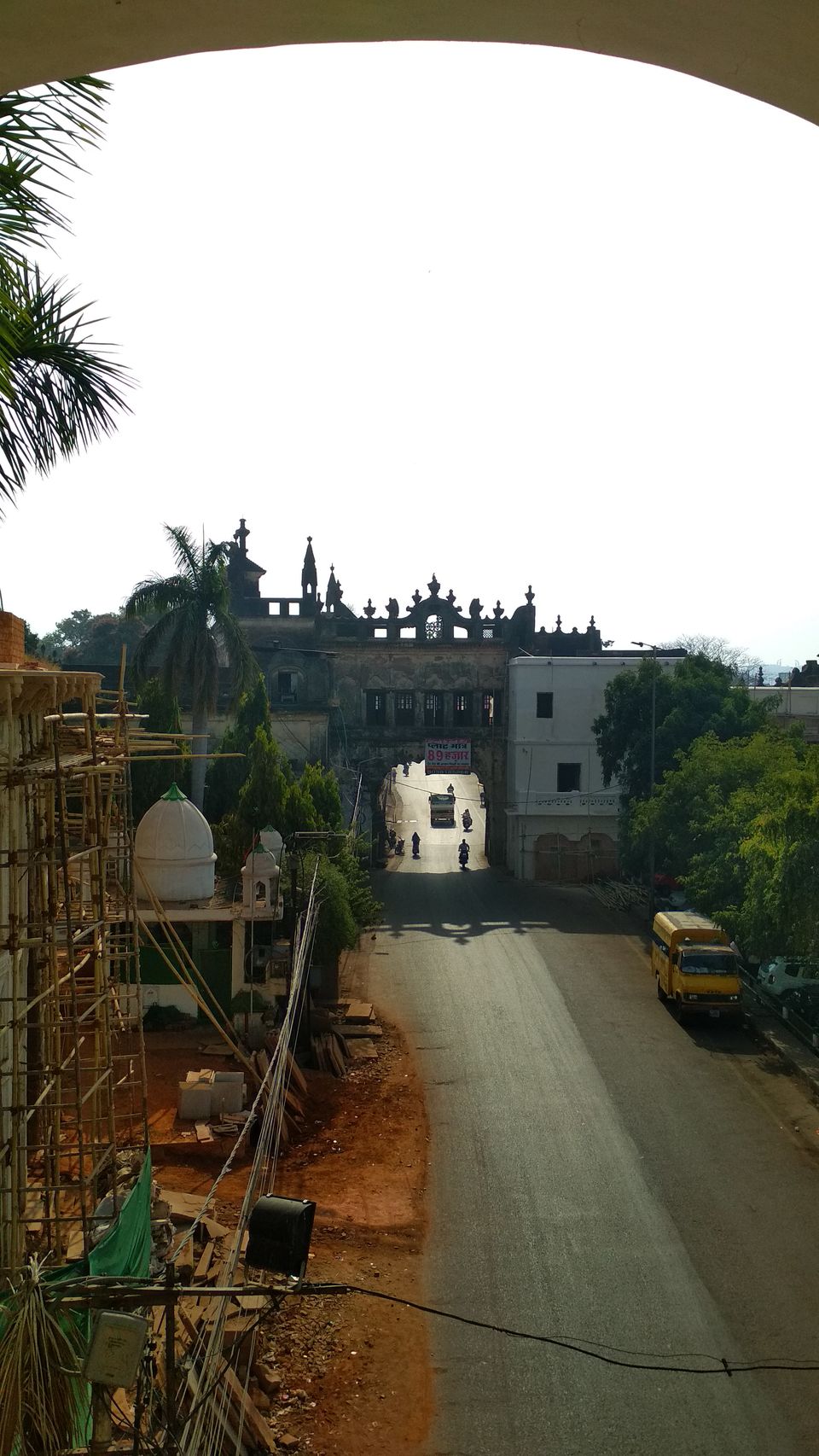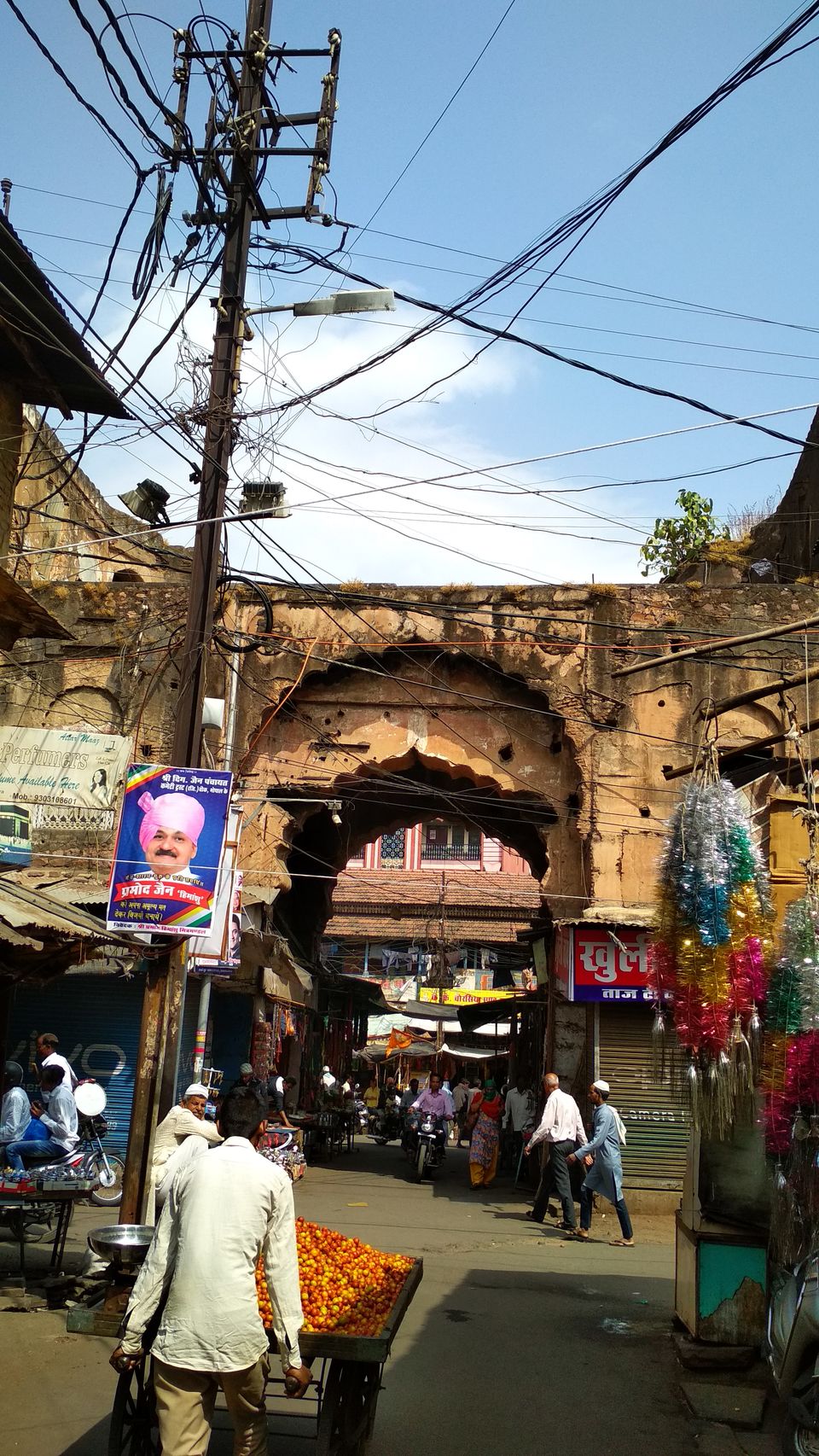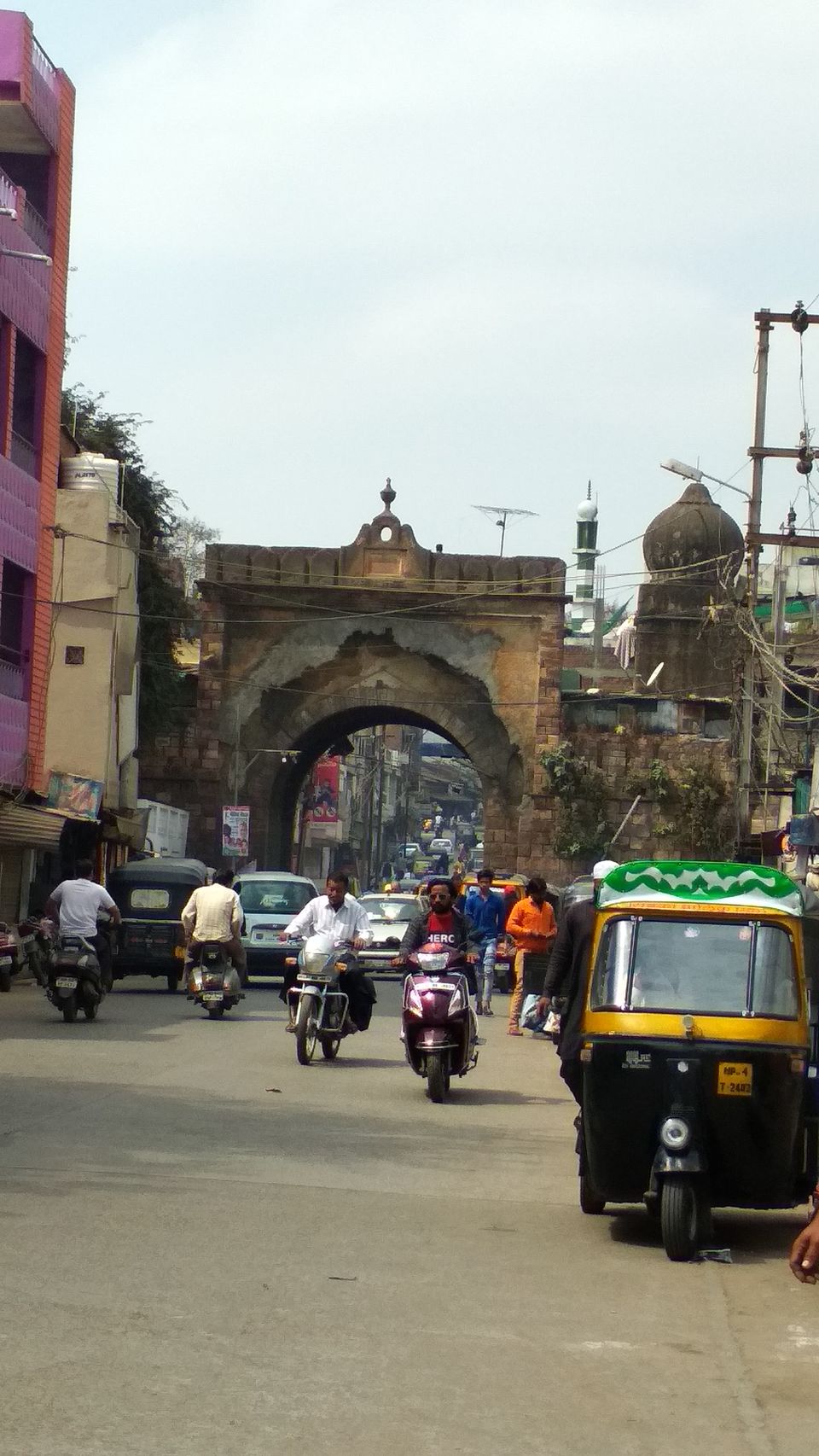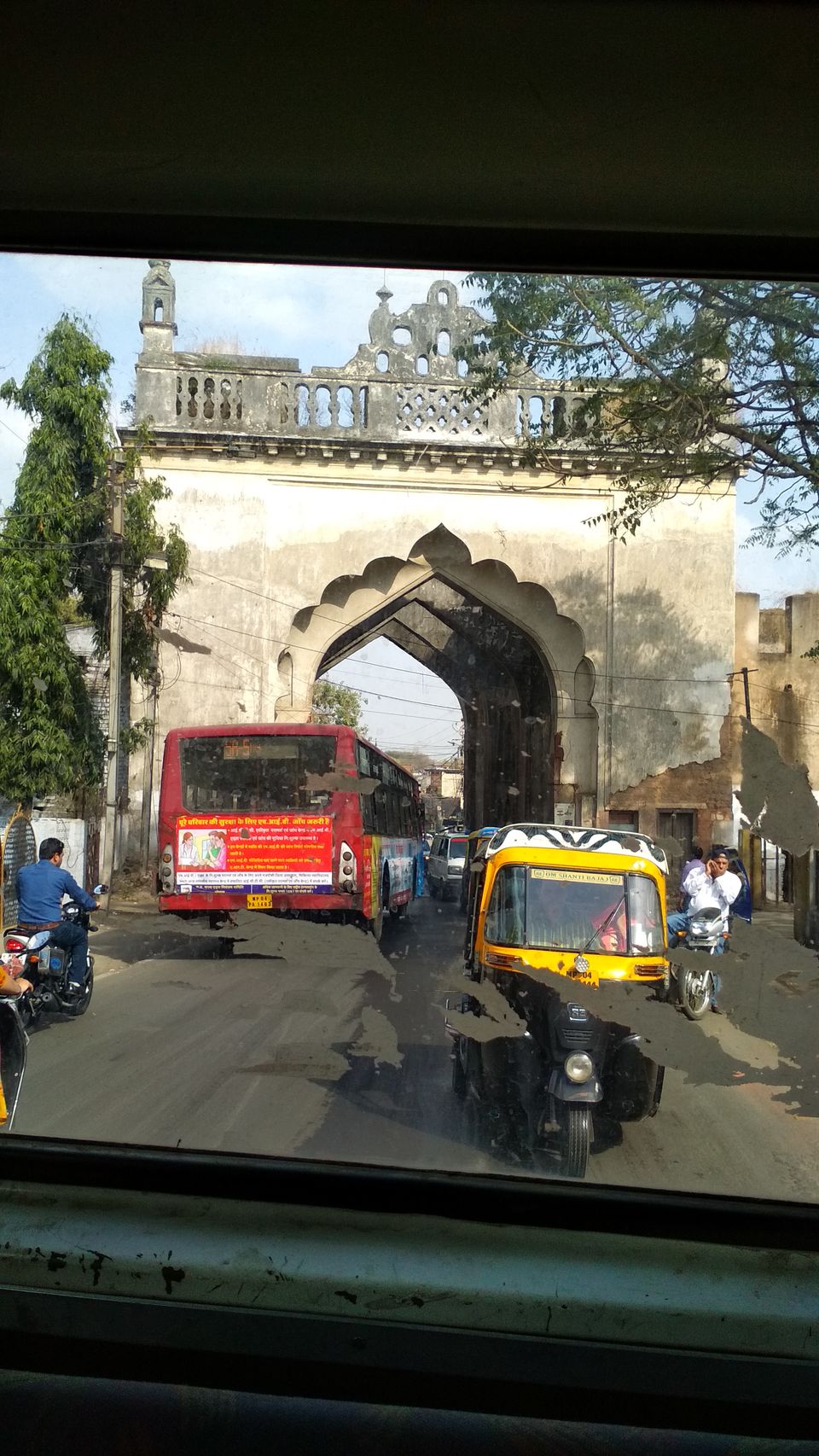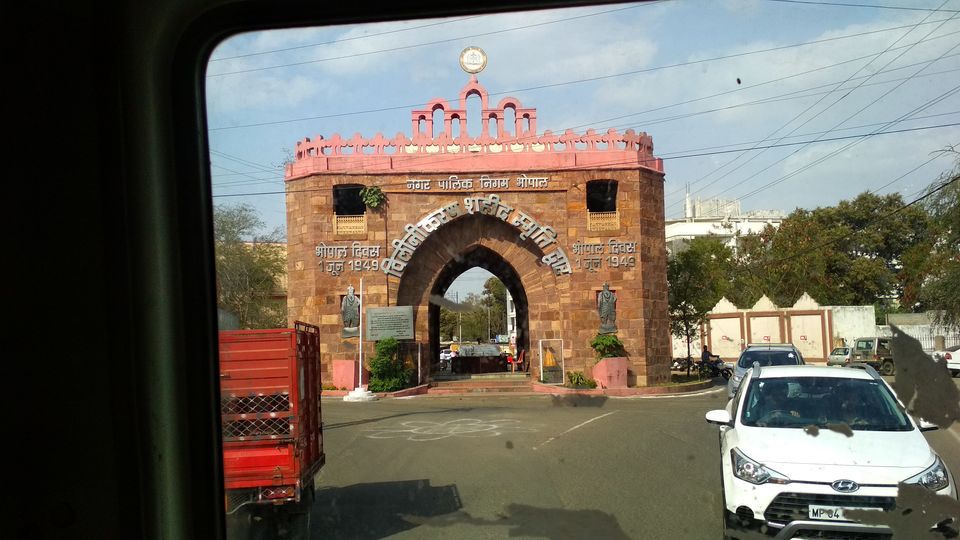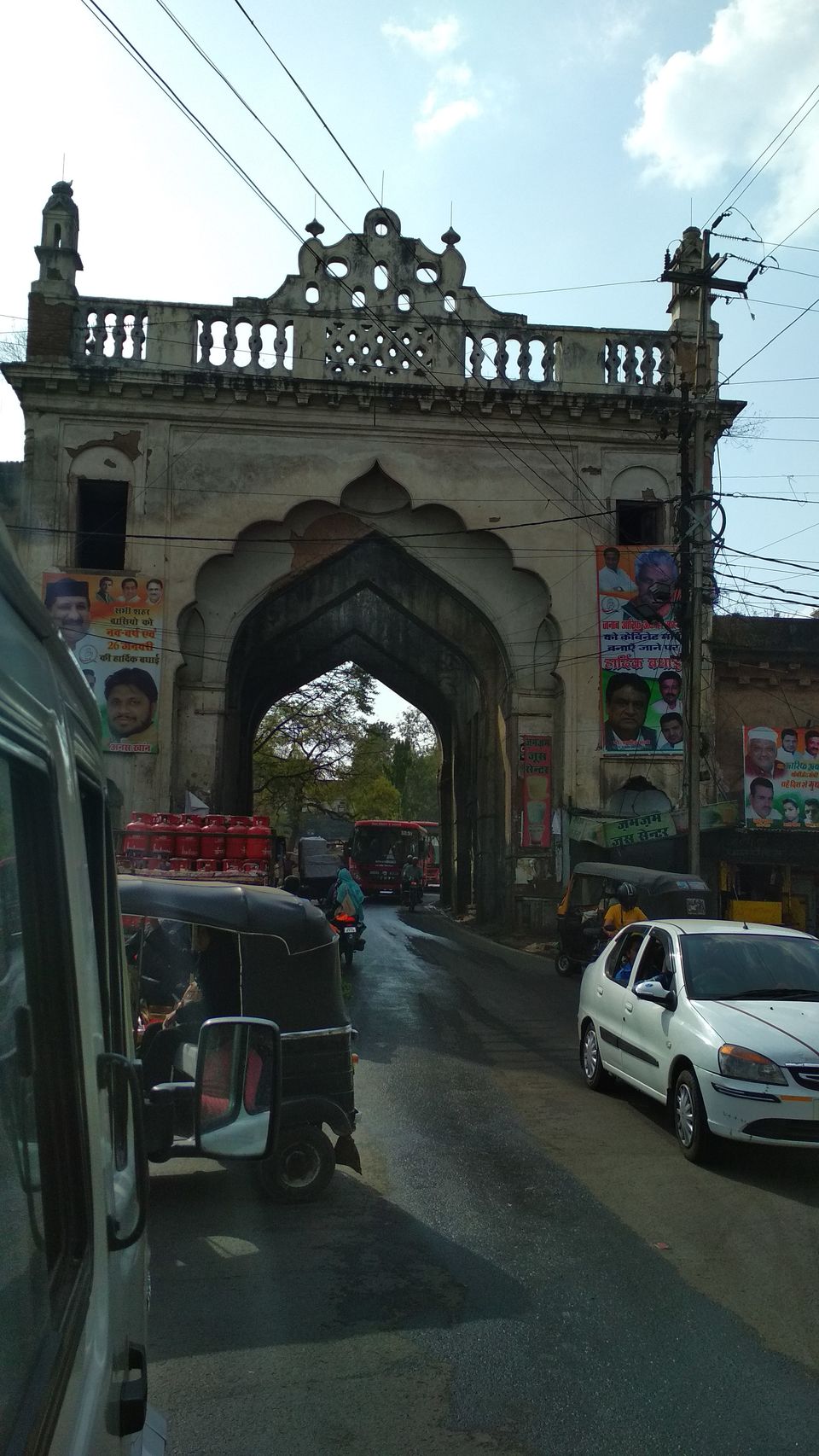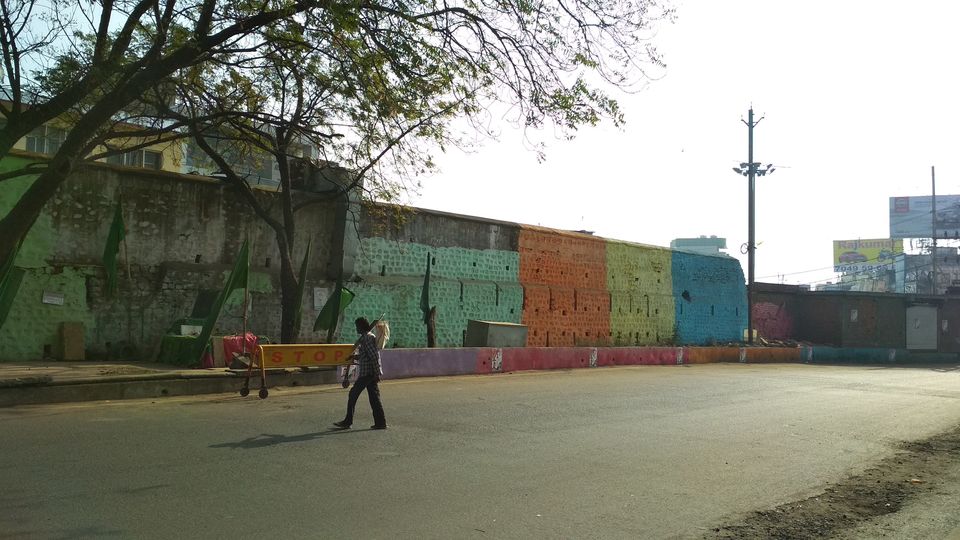 The Name 'Taj Mahal' is here too..
A place here used to be a 'Taj Mahal Palace', quite renowned by its architecture and will be made into a hotel shortly. Its quite amazing to witness such marvels that exist in our country.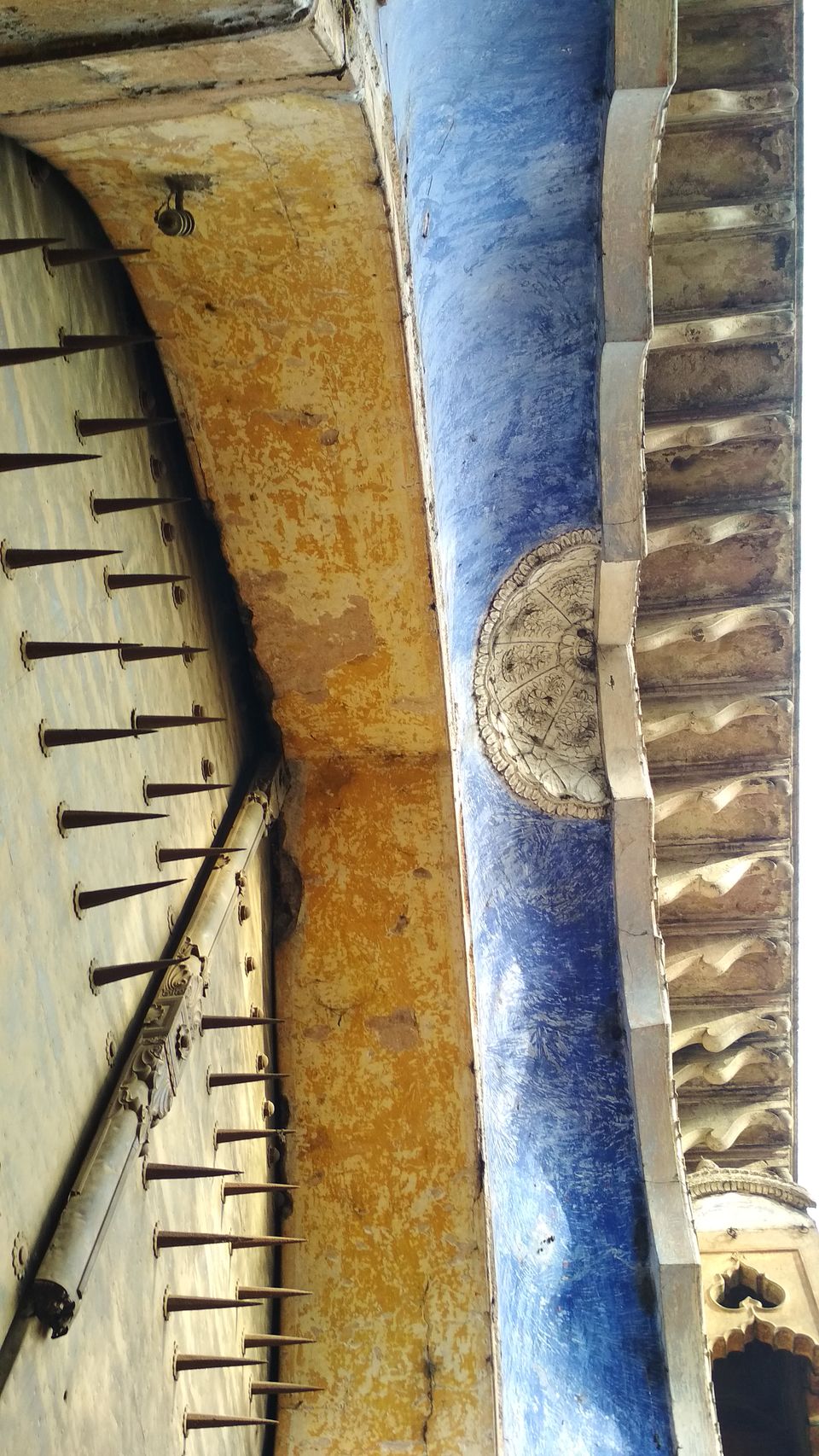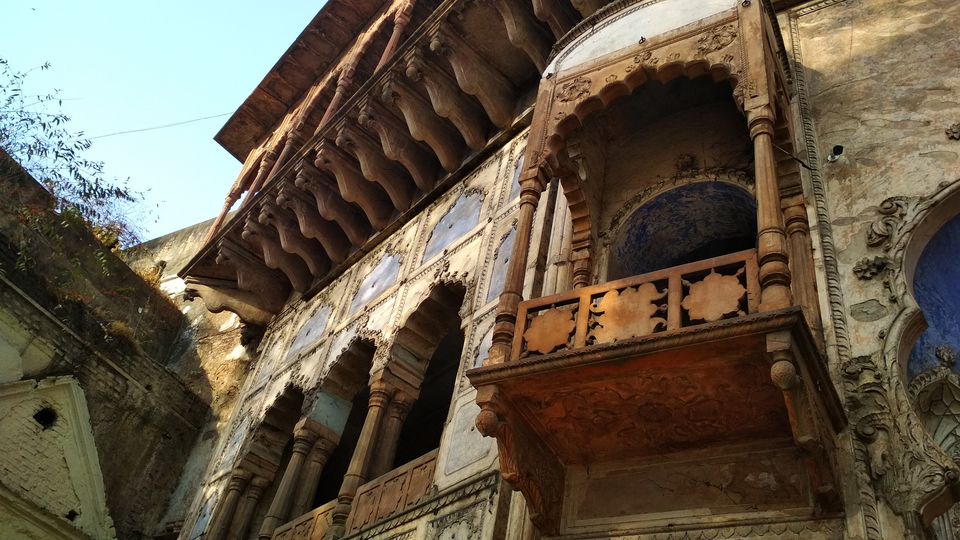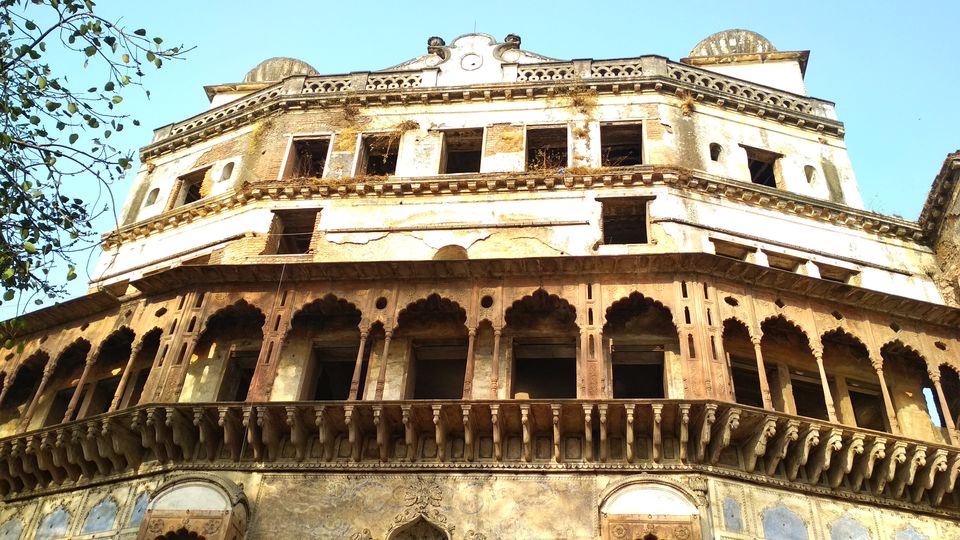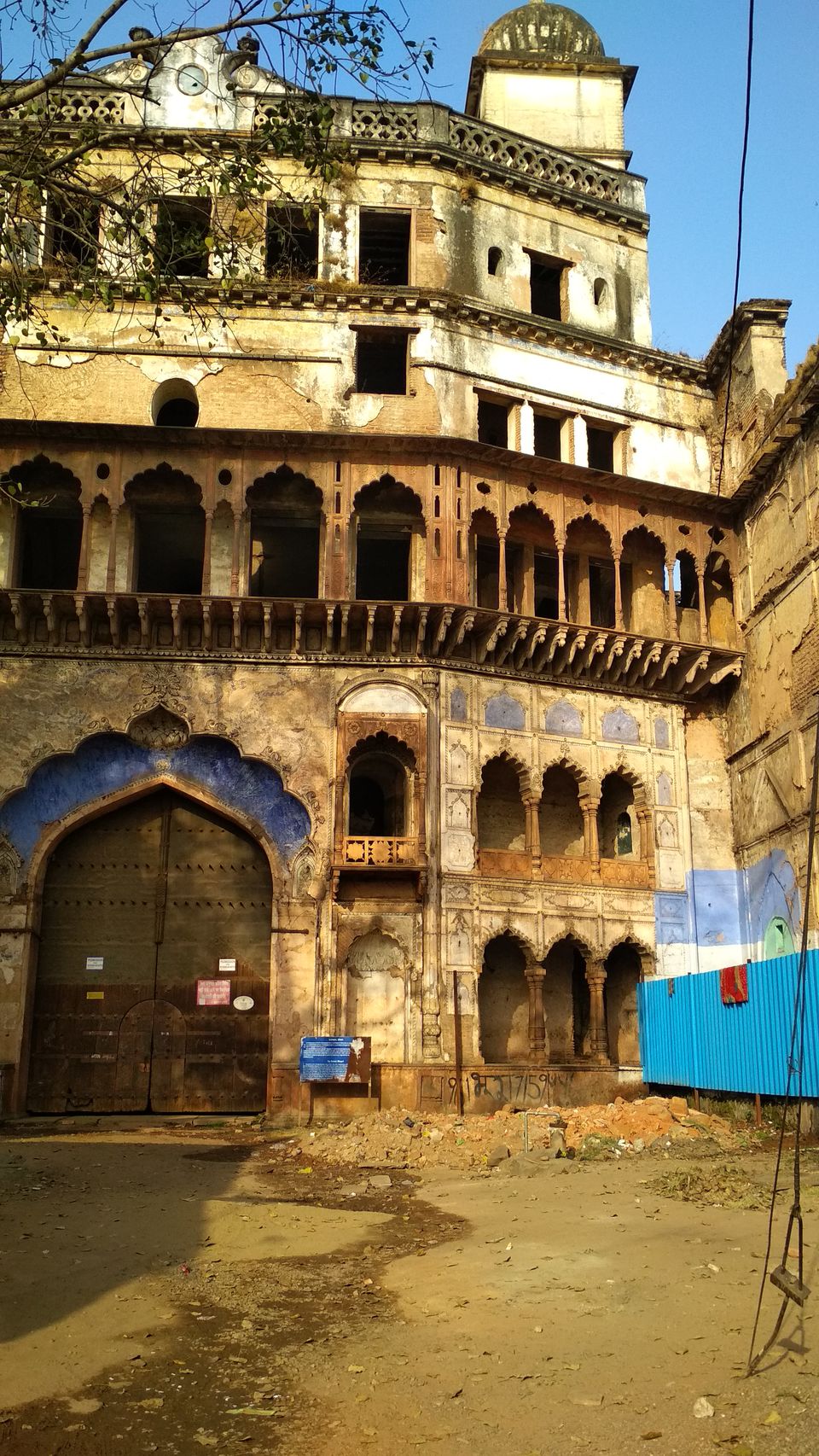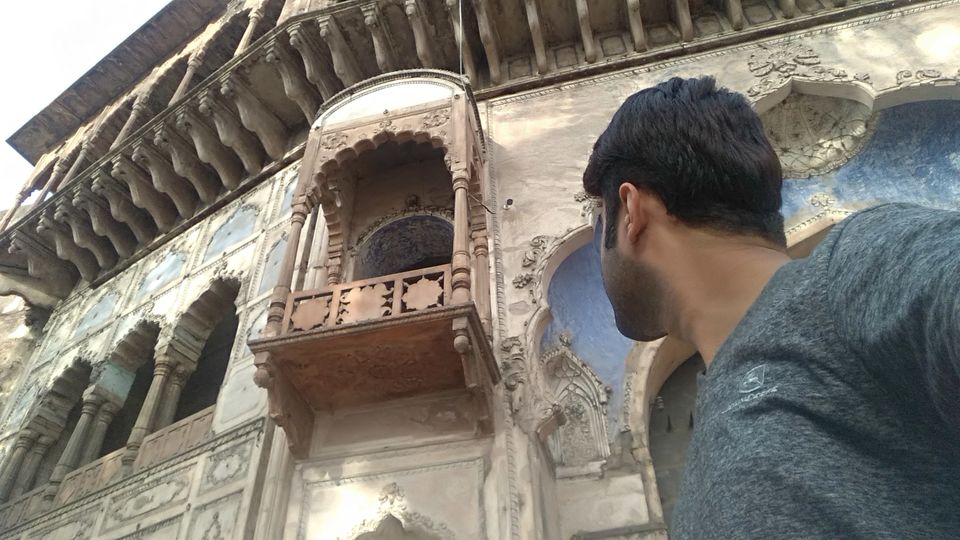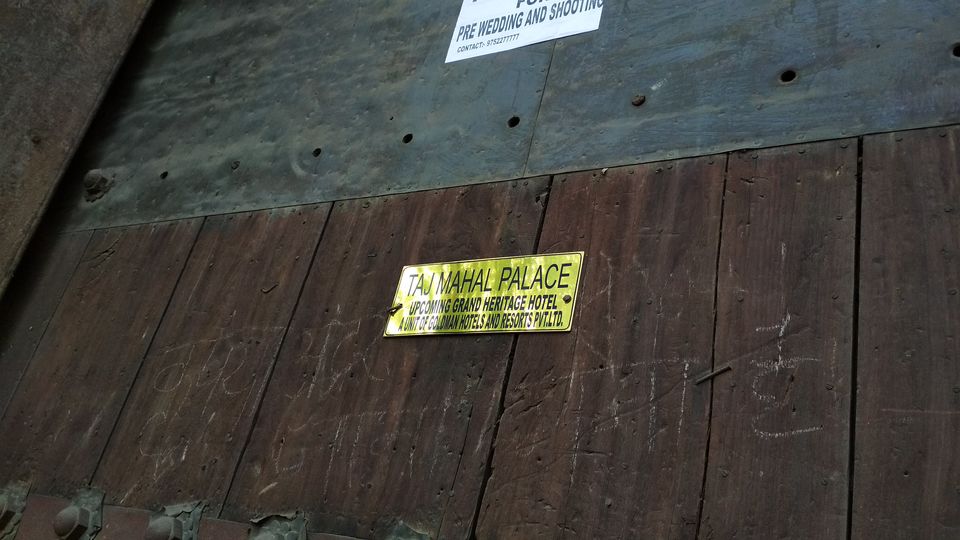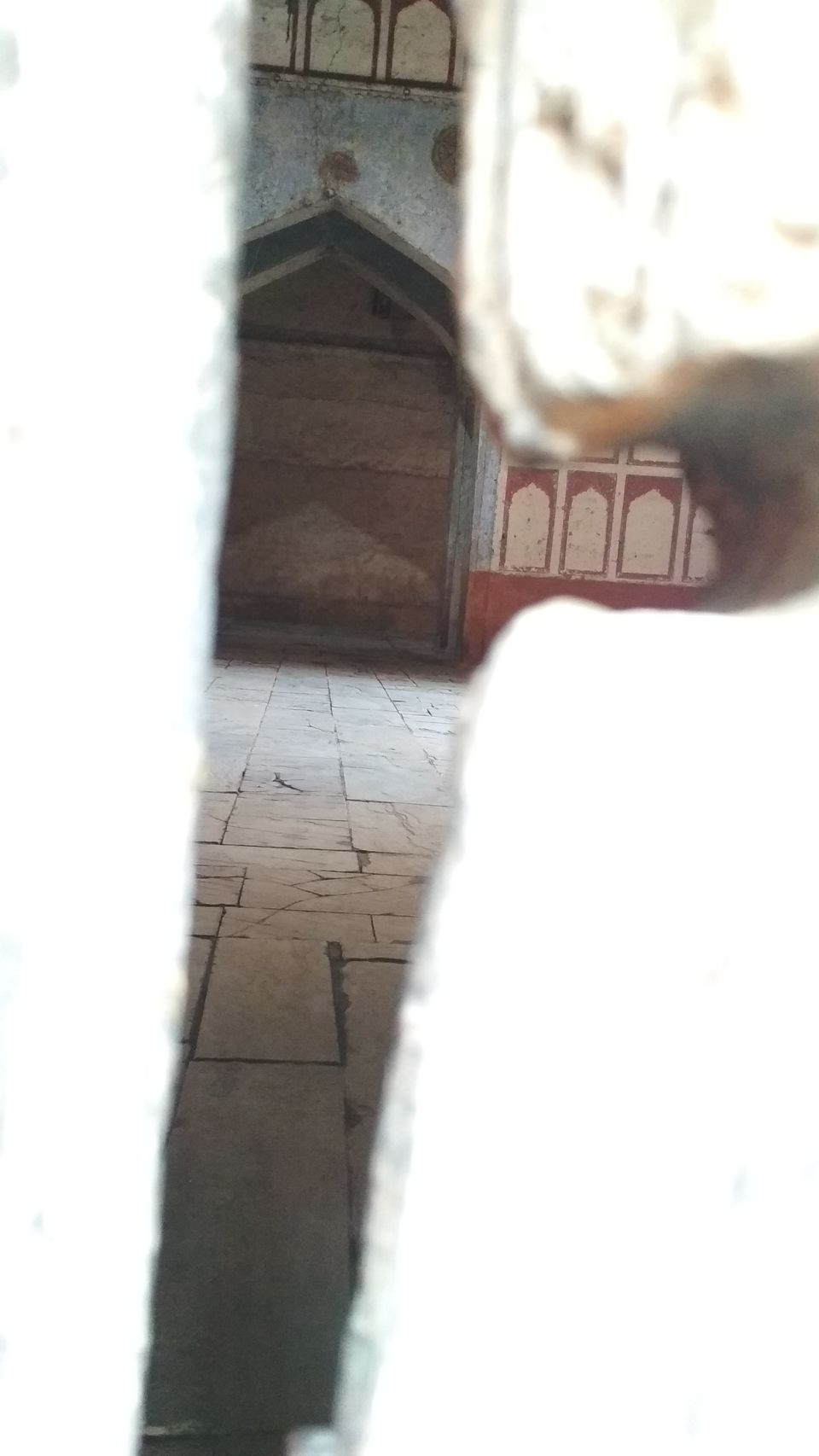 Because you find Peace at the Masjids
Bhopal stands quite Famous + Strong for its Masjids, namely Taj Ul Masjid, Moti Masjid and Jama Masjid. Each of them is unique, either by size, presence or colors of Gold and White.
The Taj Ul Masjid is magnificently large and spacious, and the pride of Bhopal. The bus No. 7 (White colored Private bus) takes you from the Hamidia Road Junction to Taj Ul Masjid, and along way you pass the Taj Mahal Palace at a corner. Remember to alight at the 2nd stop for Taj Ul Masjid, because the 1st stop is at the back door of the masjid which remains closed (the steps photo).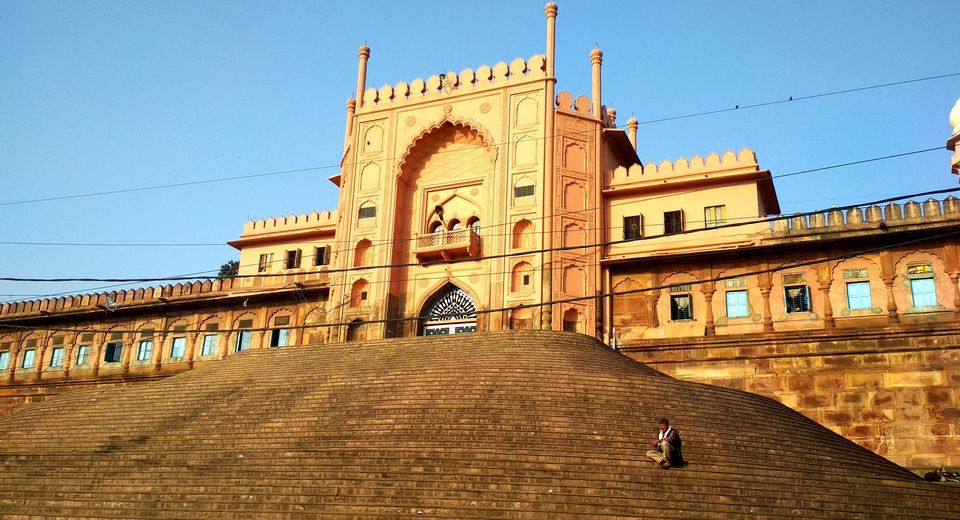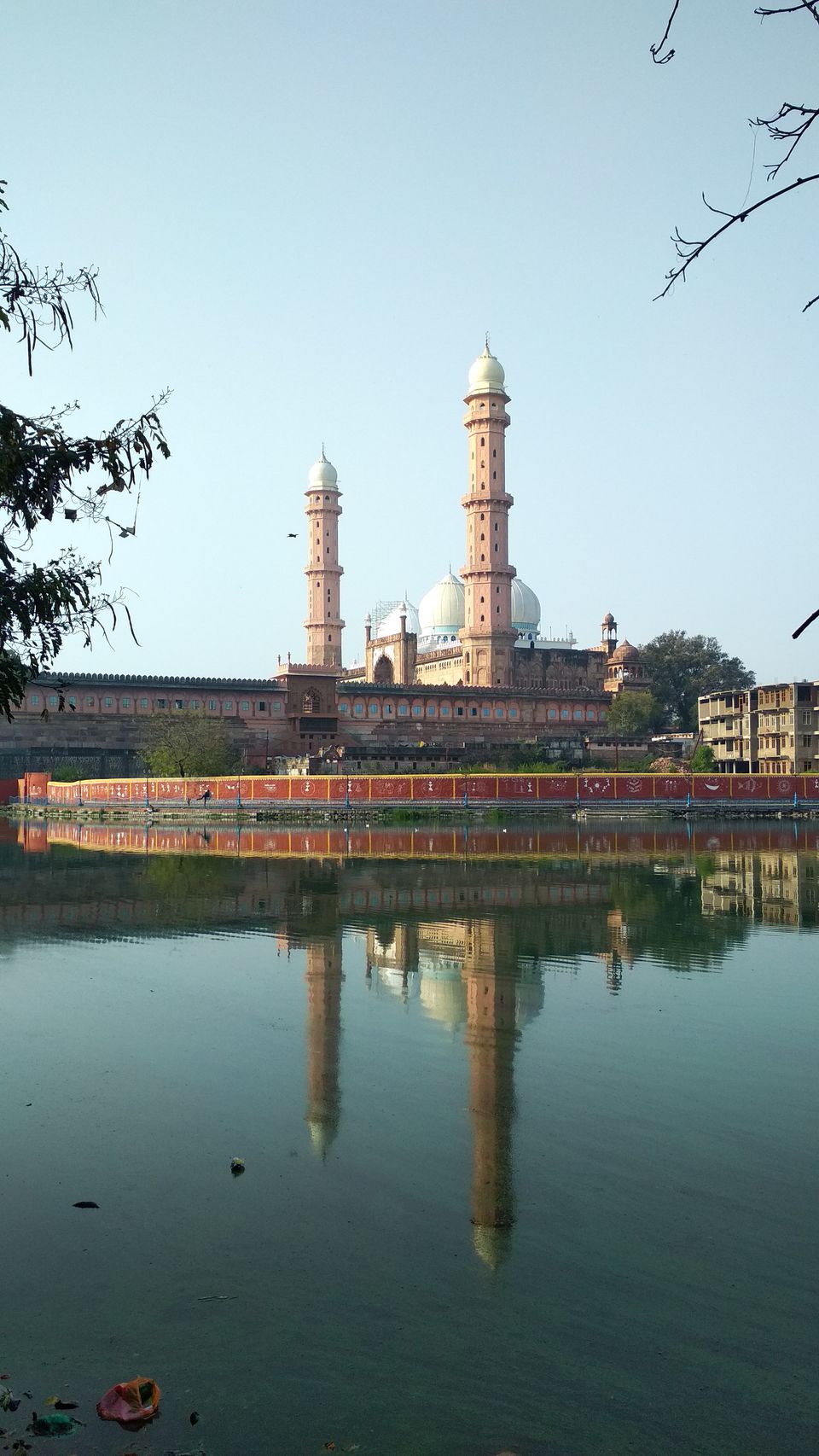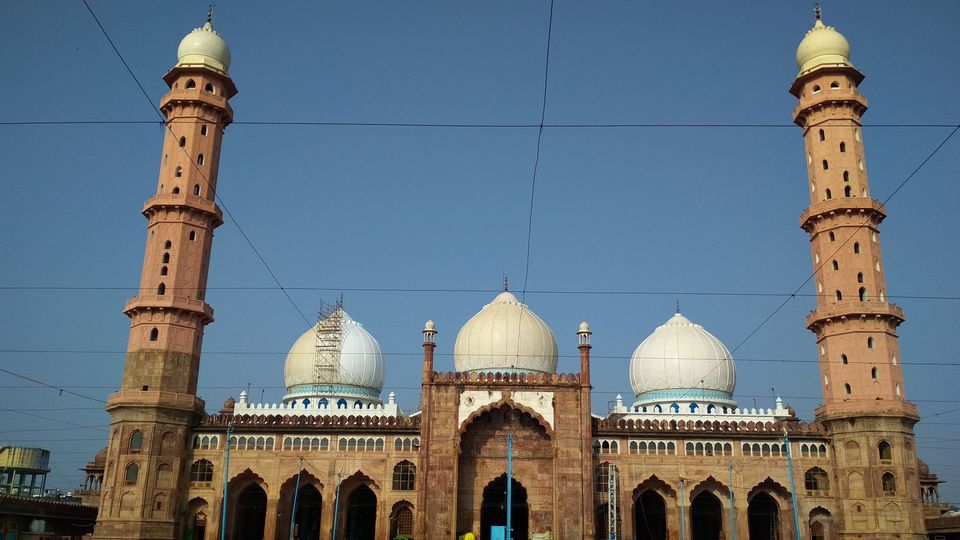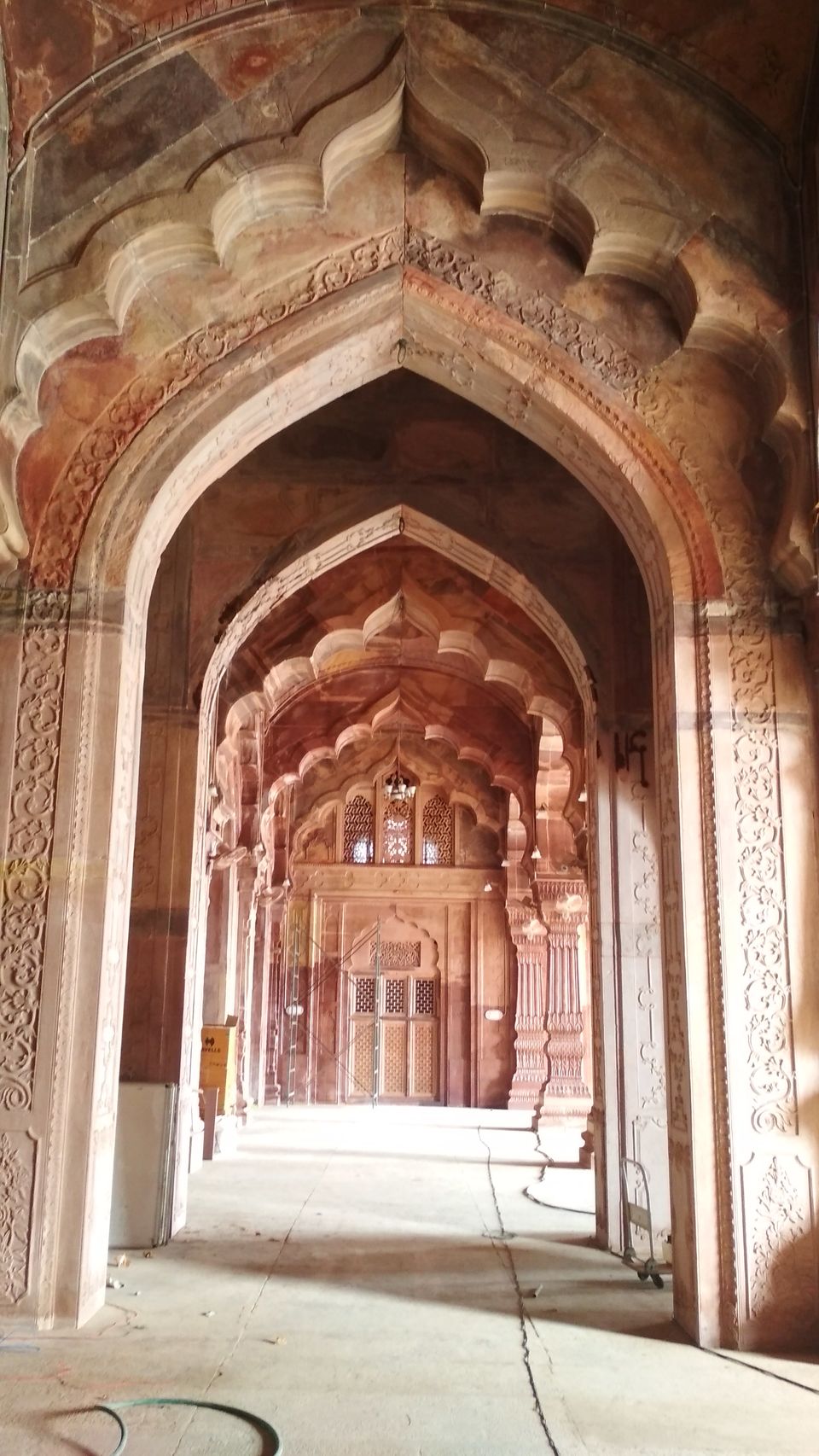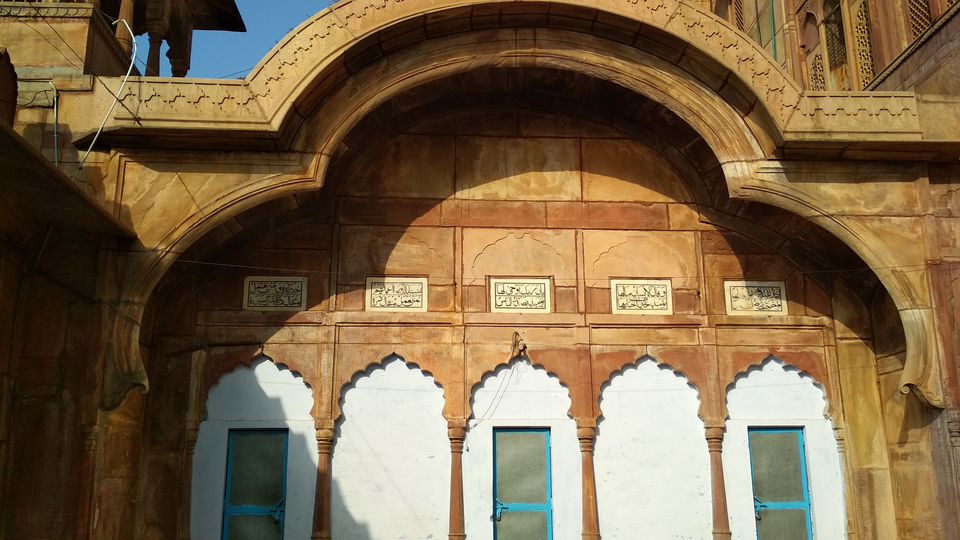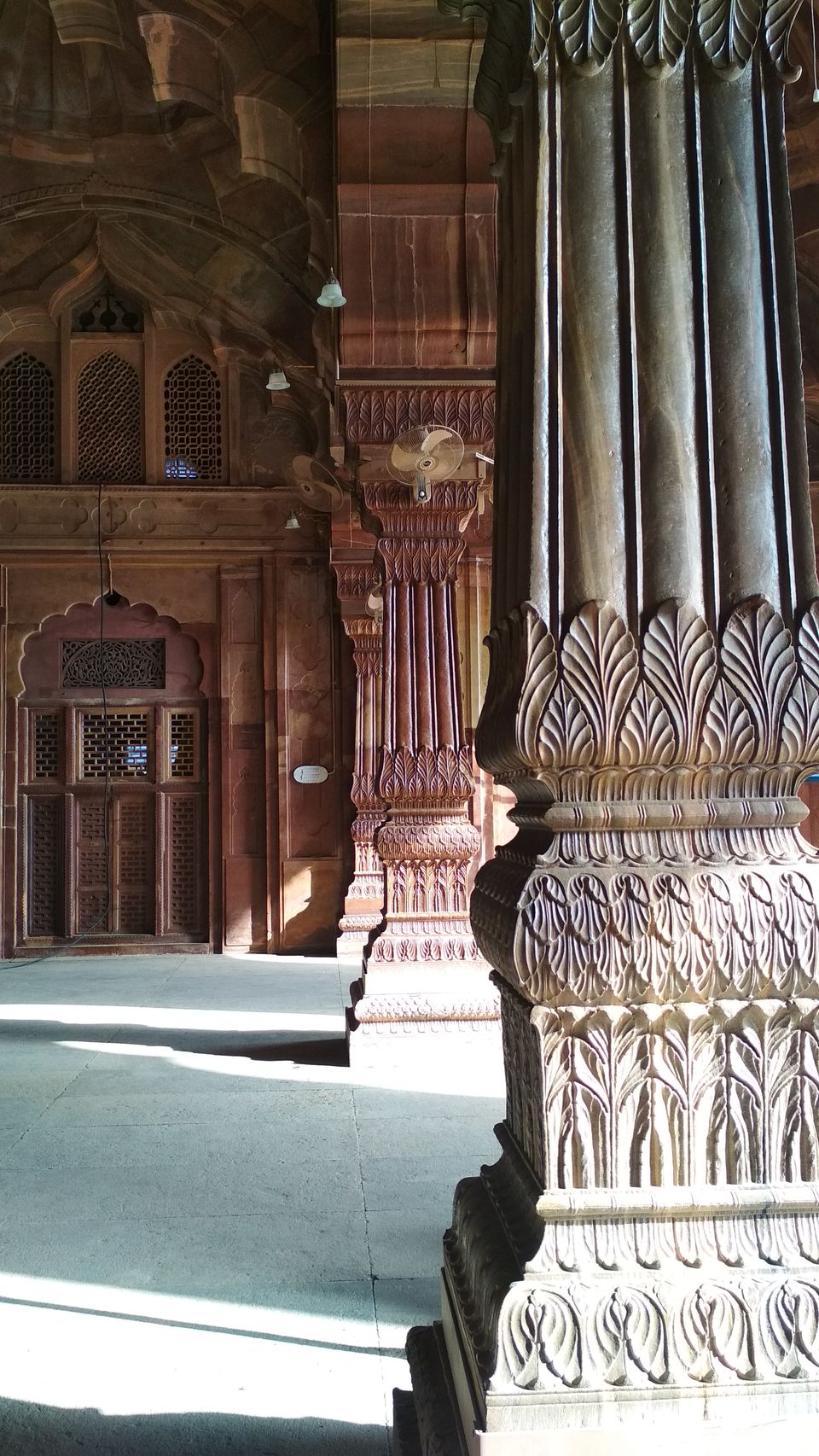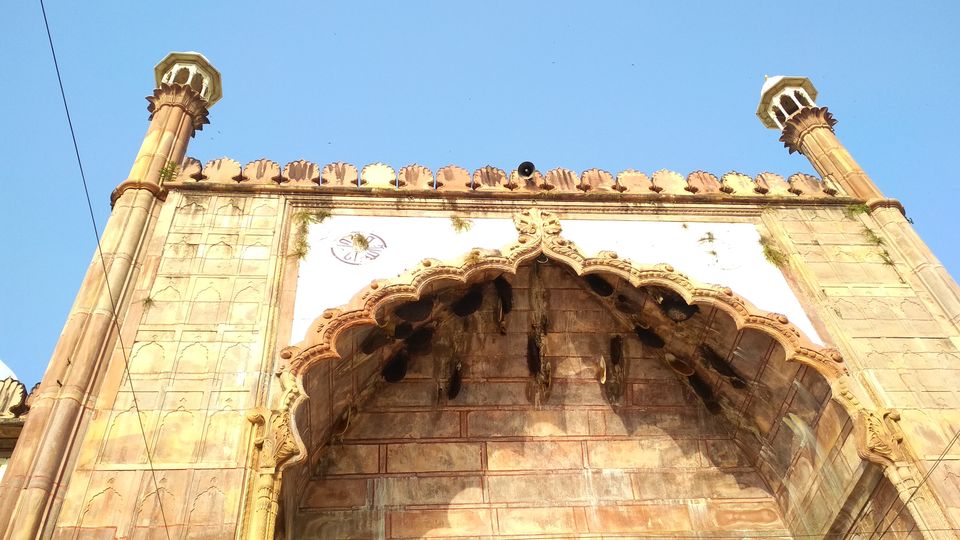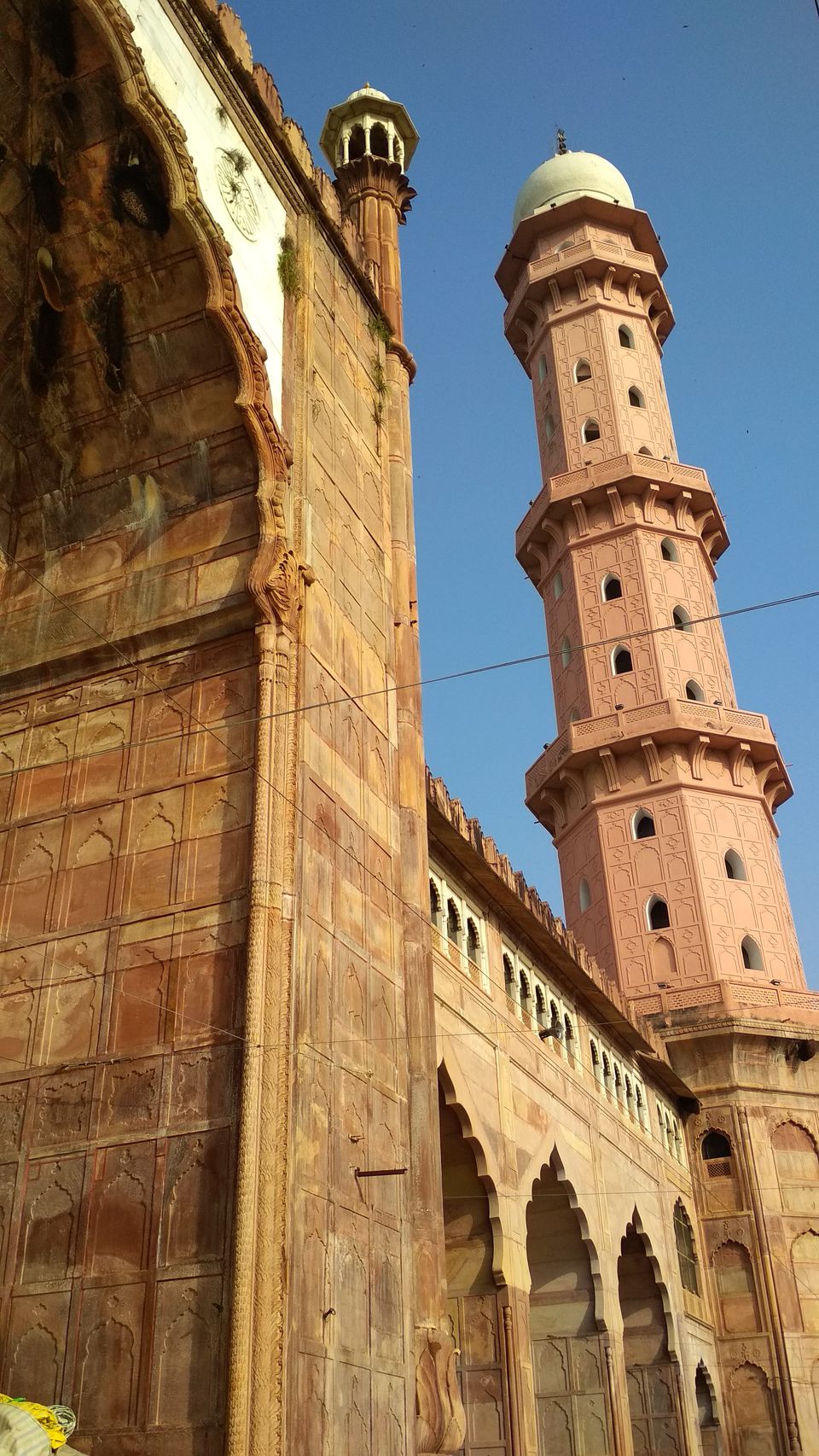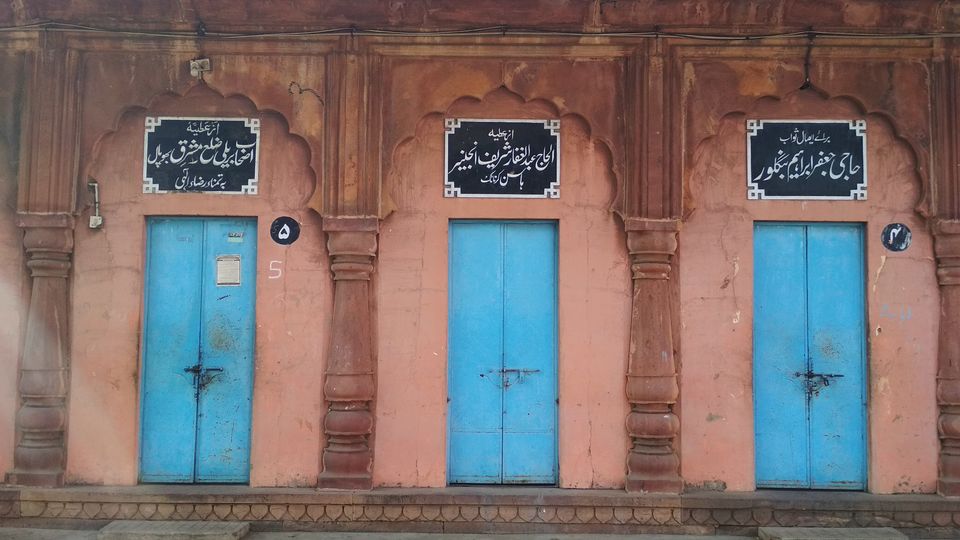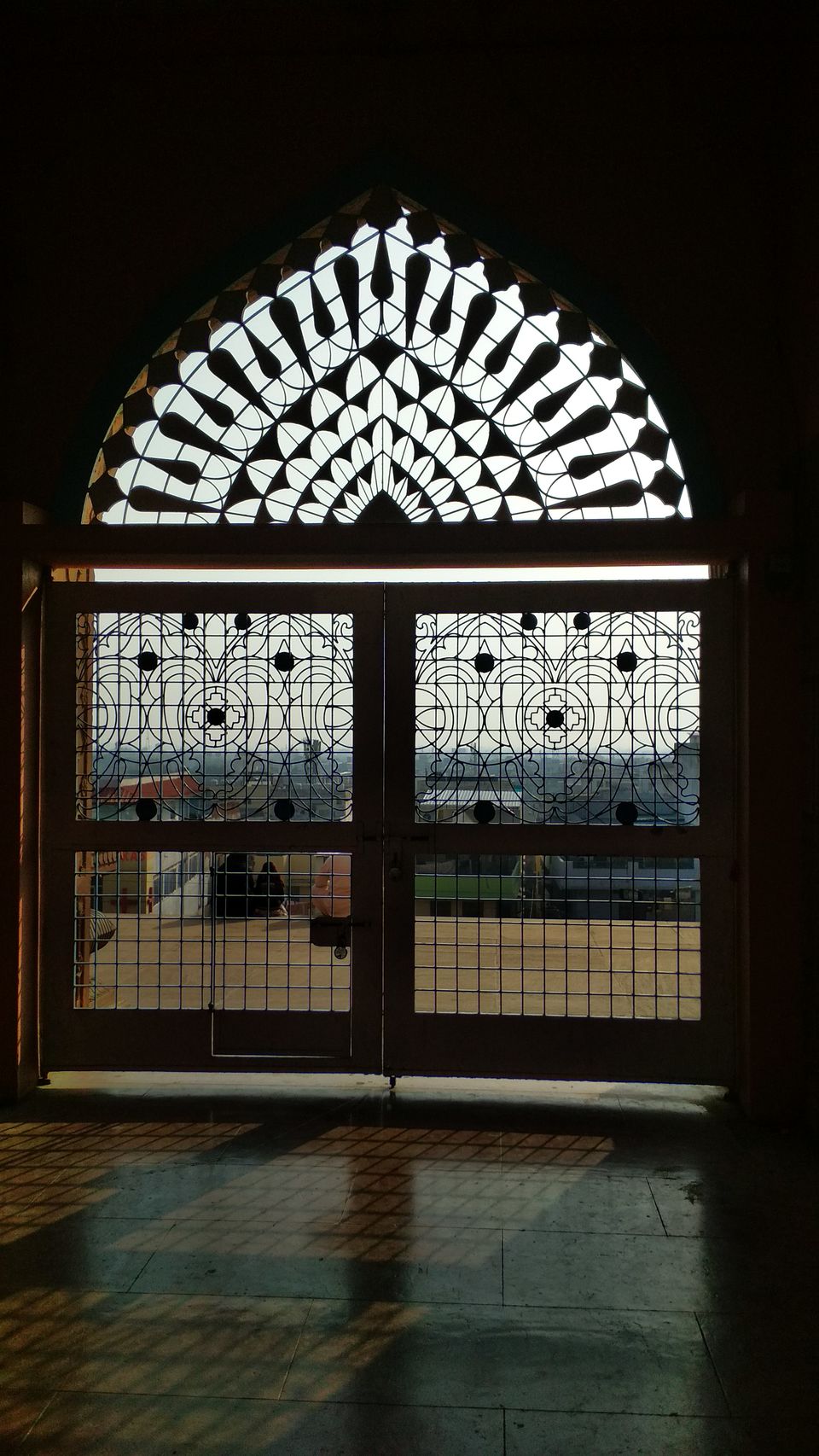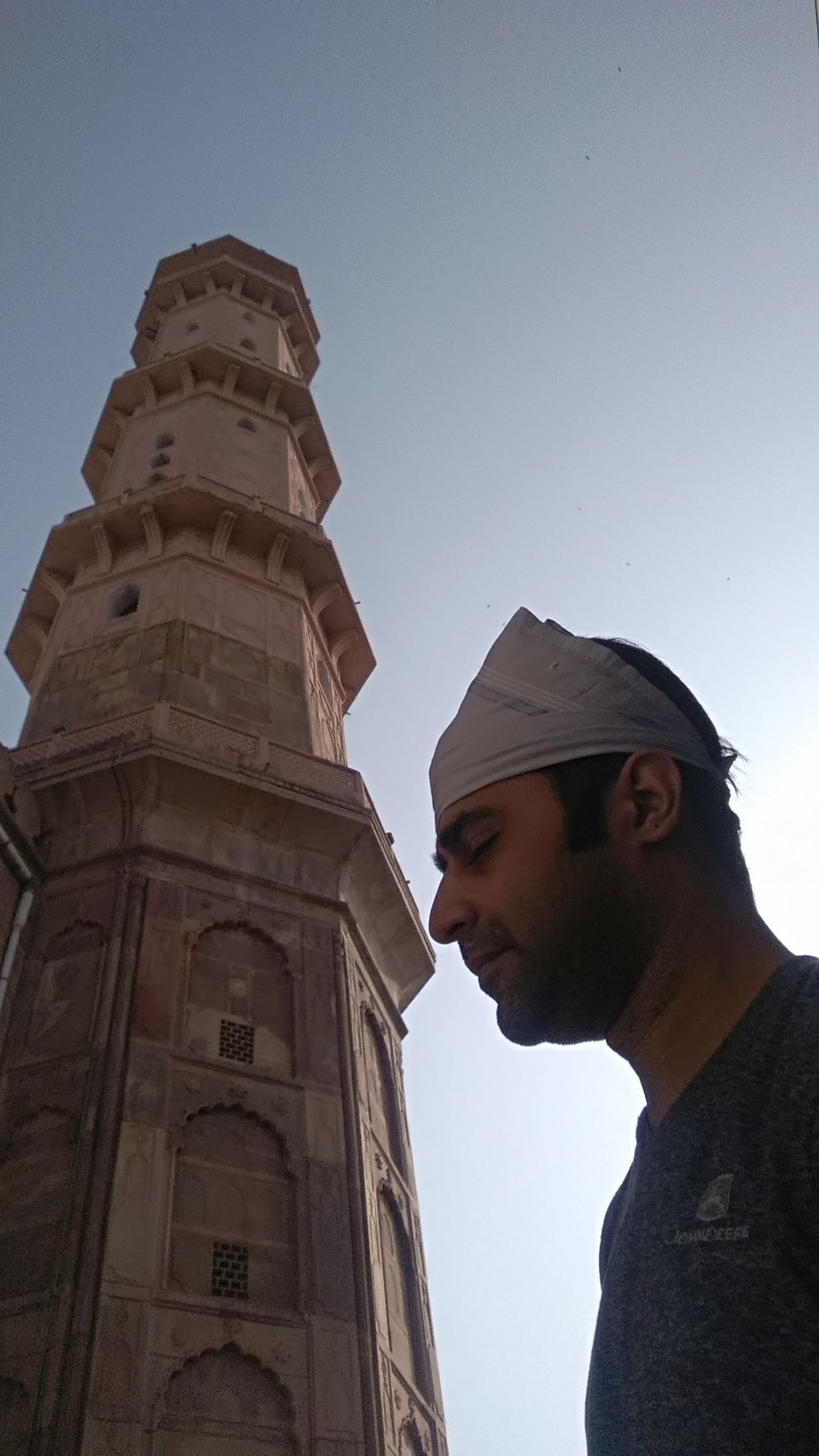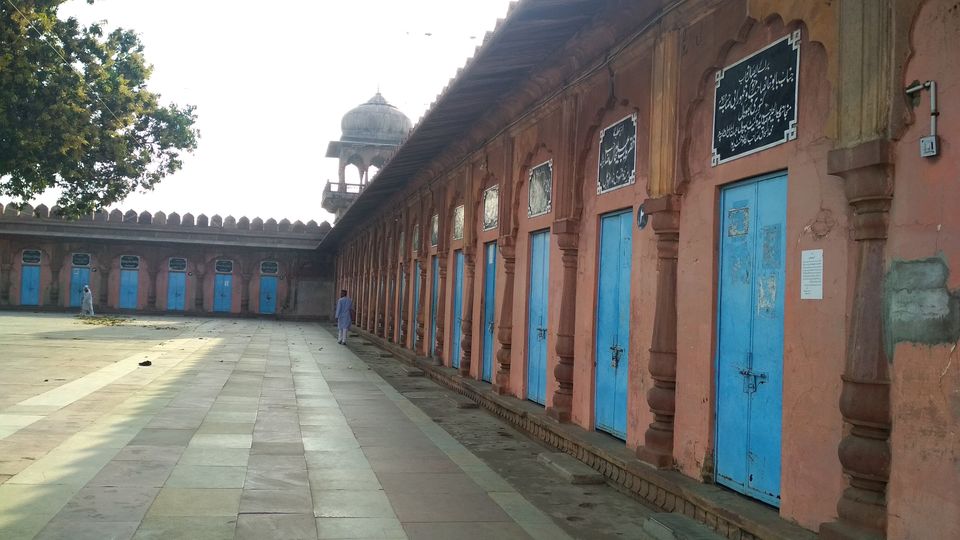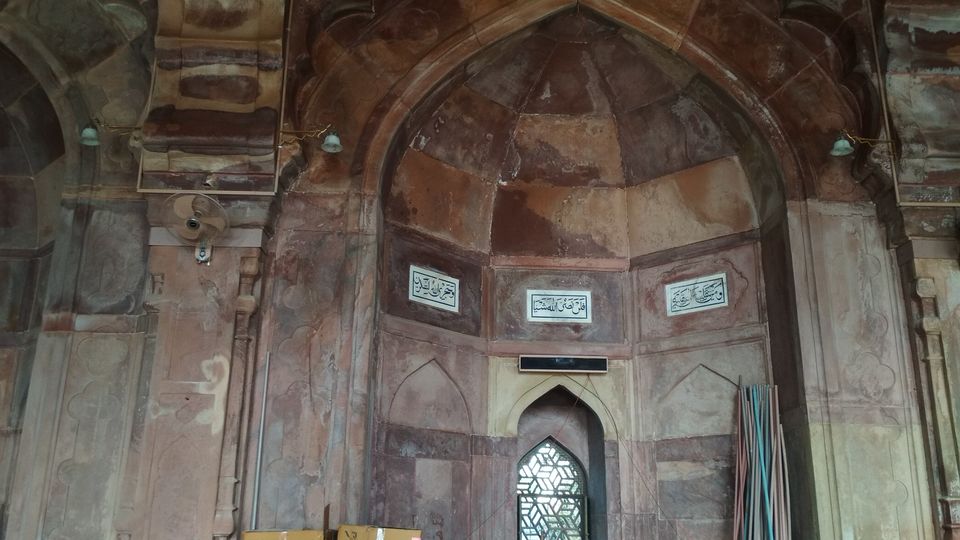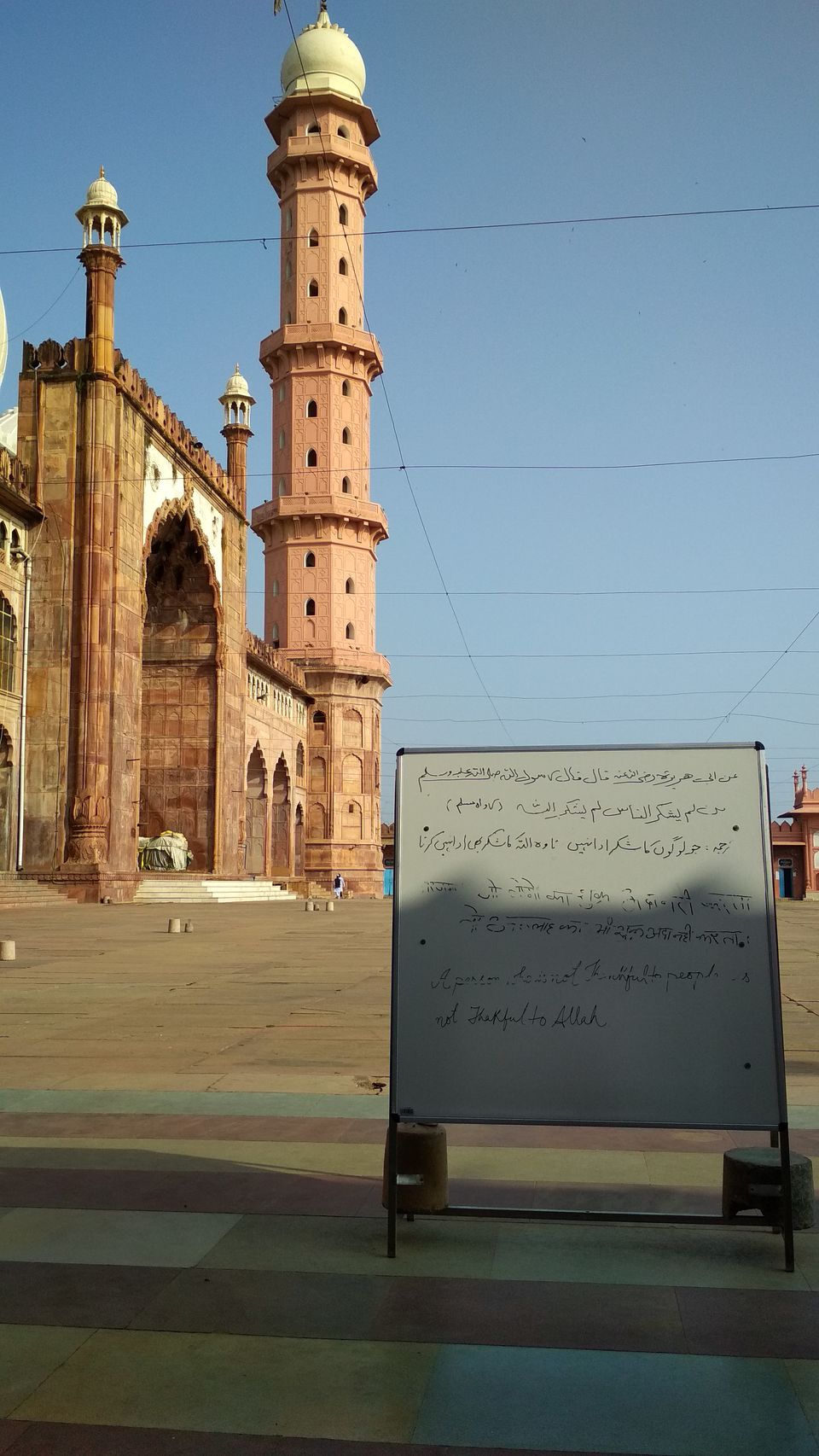 Moti Masjid is located almost at the centre of Bhopal, amongst some of the famous Mahals of Bhopal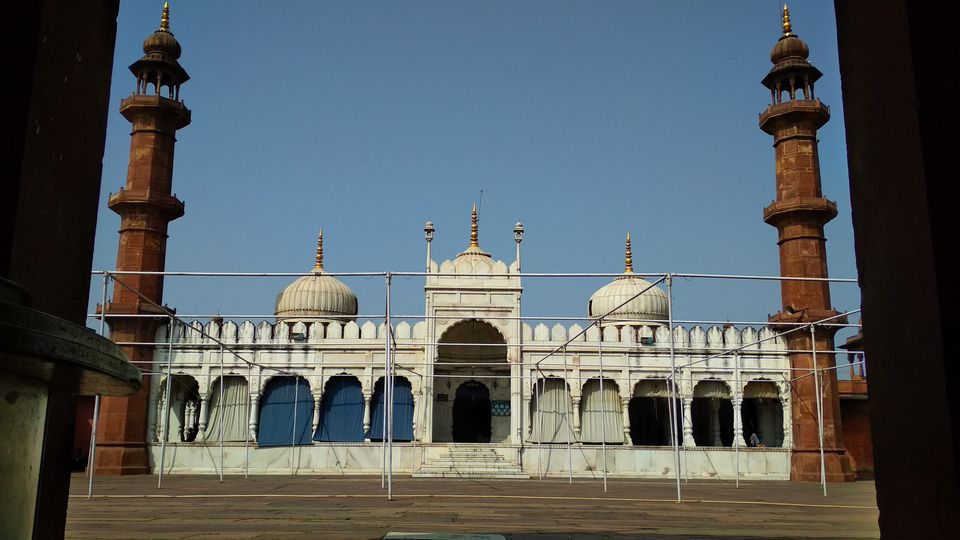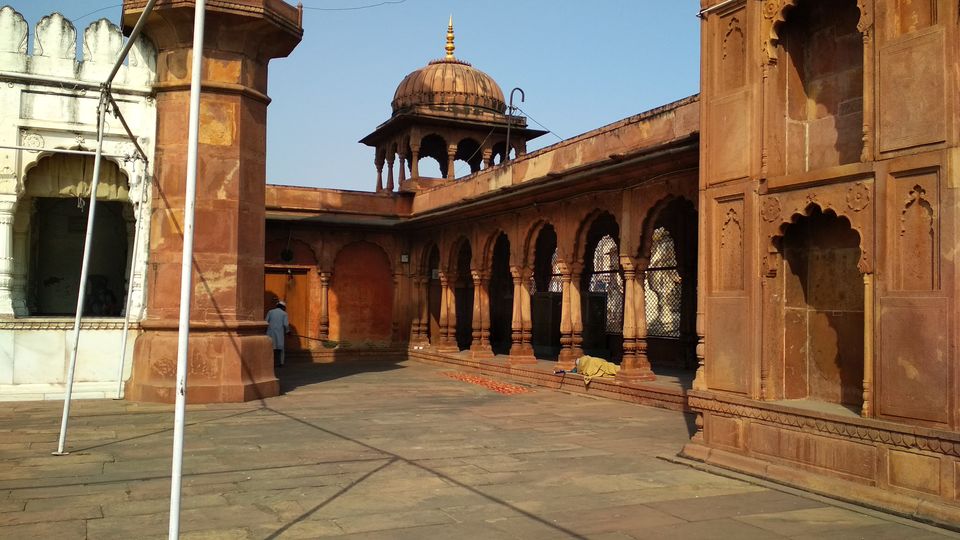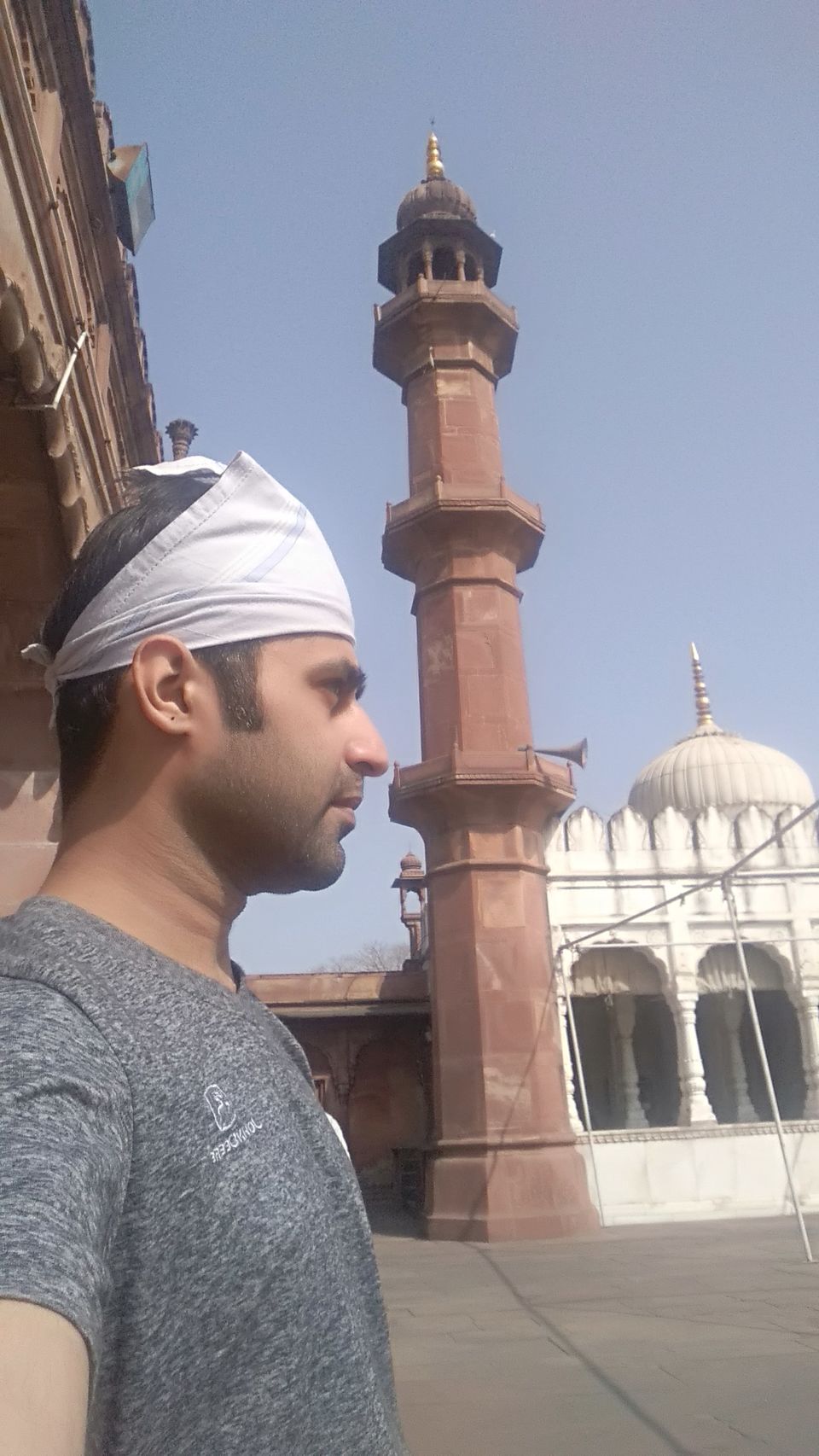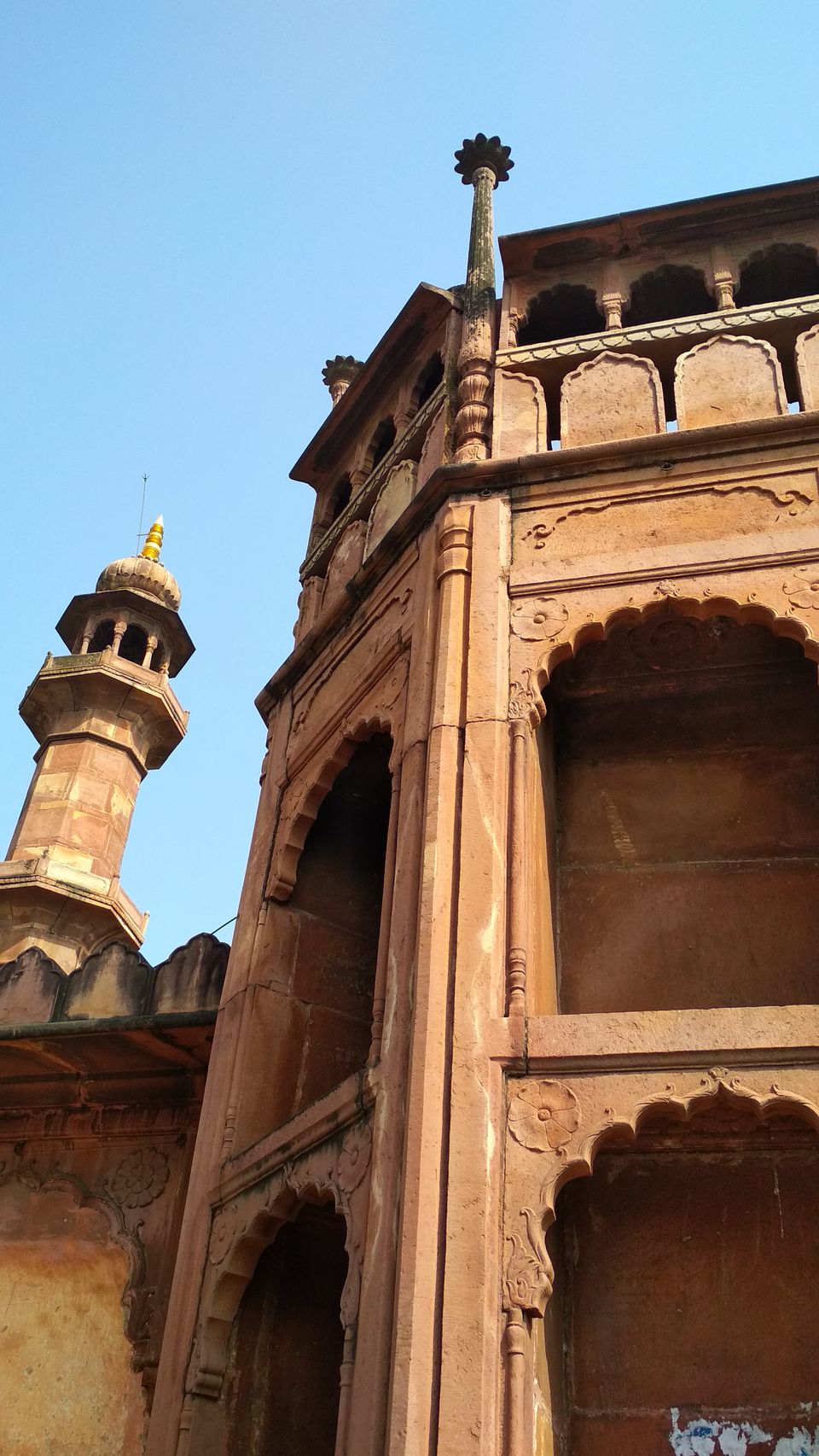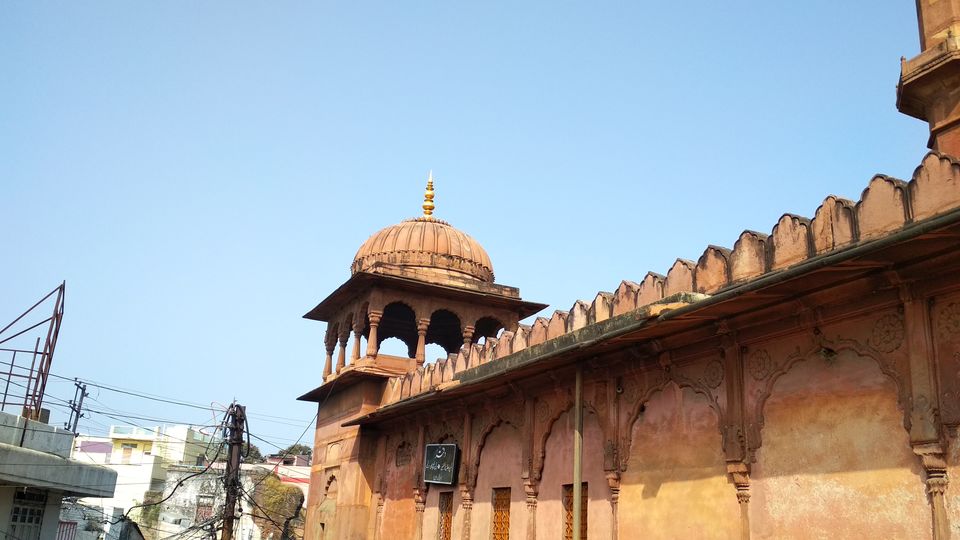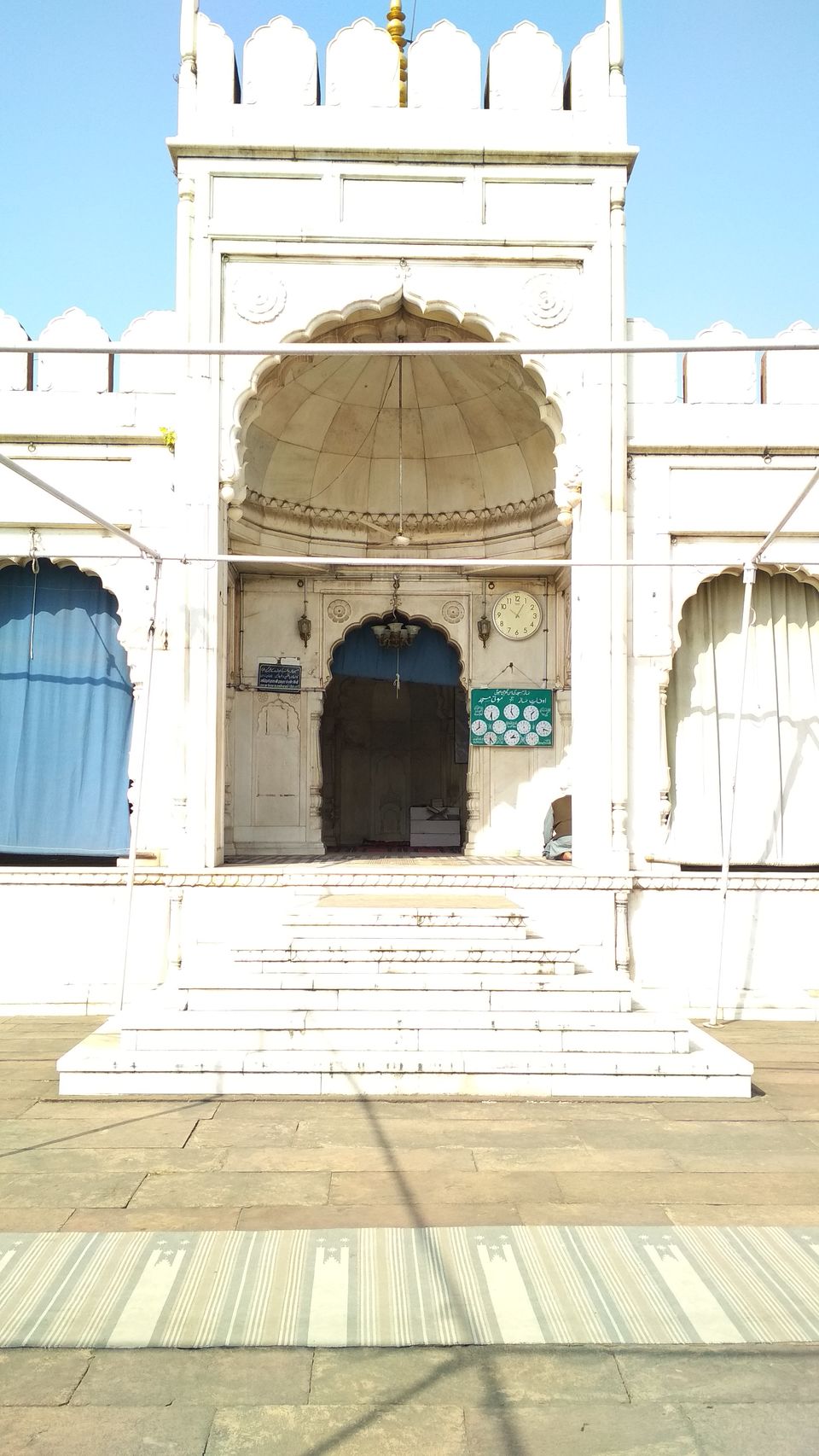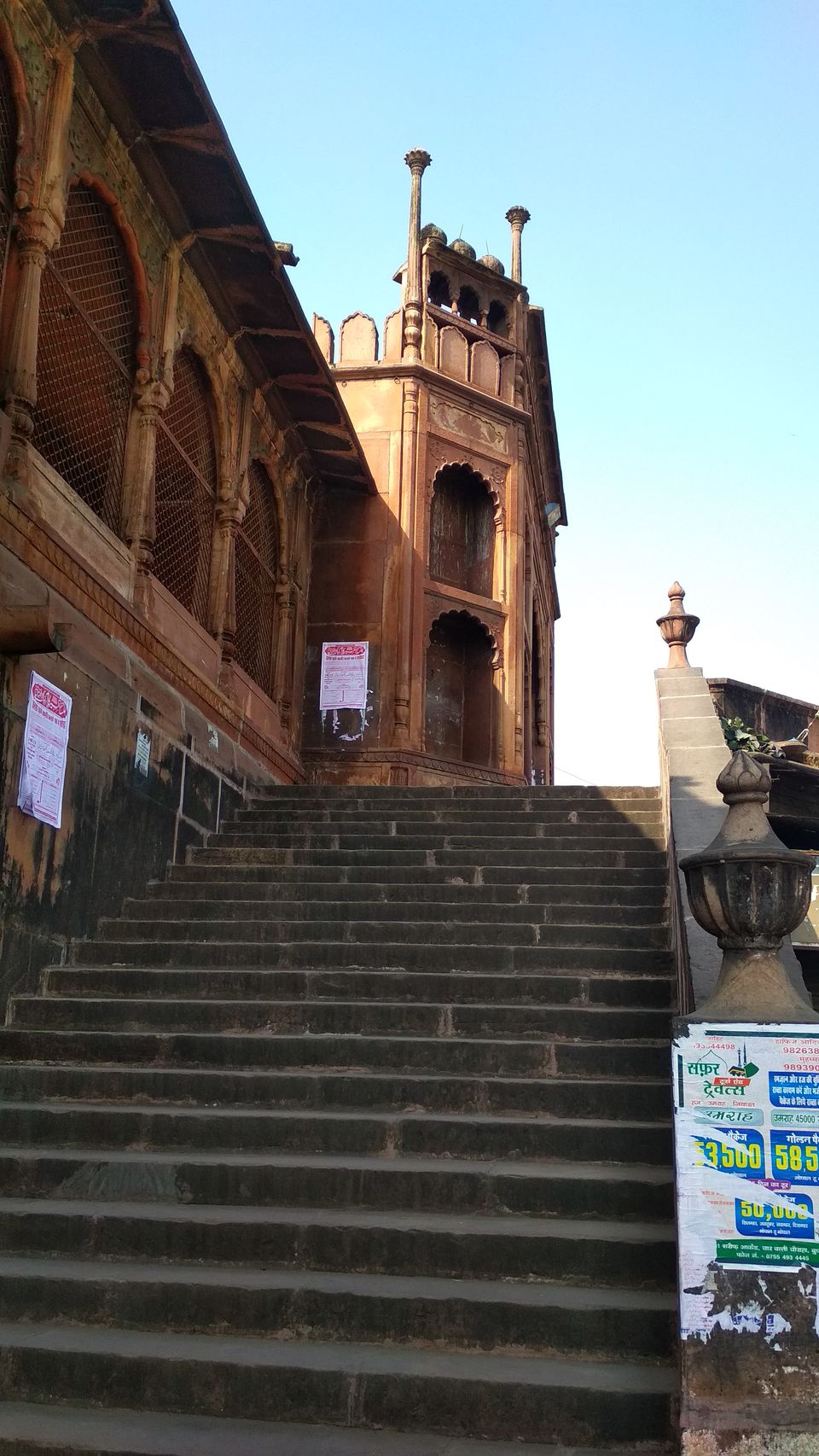 Jama Masjid is the White Masjid of Bhopal located in Chowk Bazaar. Its crown makes an ideal pitch of Gold spike against the vivid sky.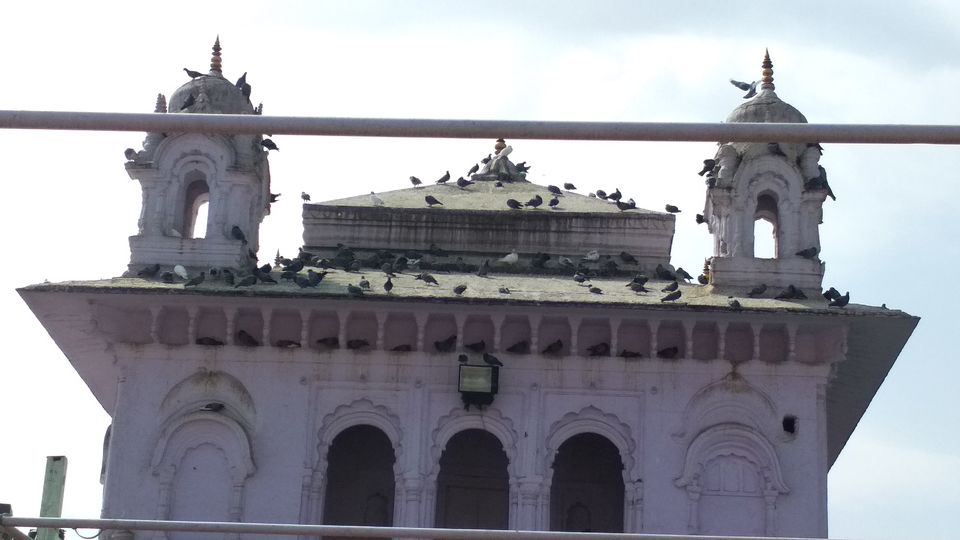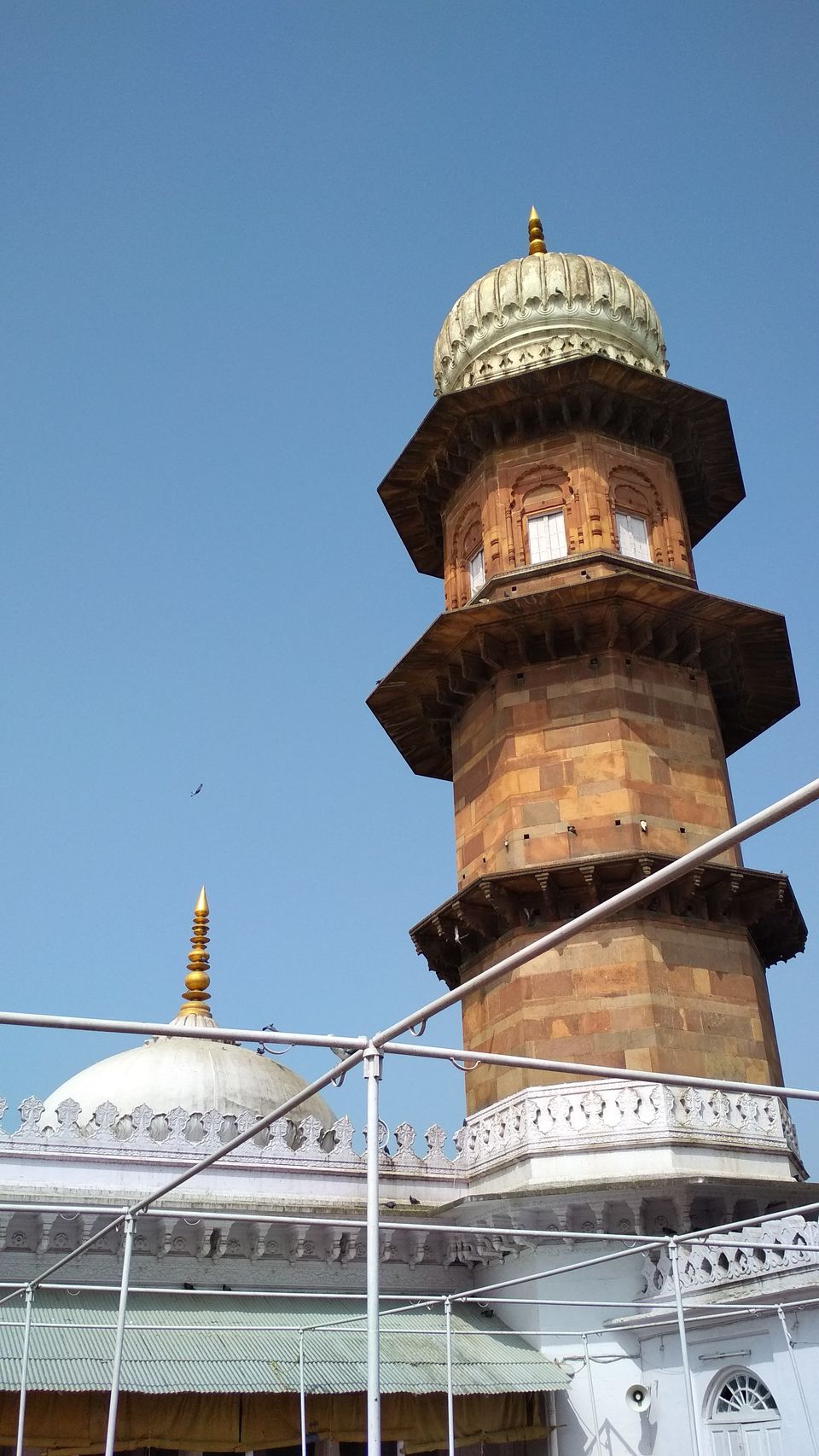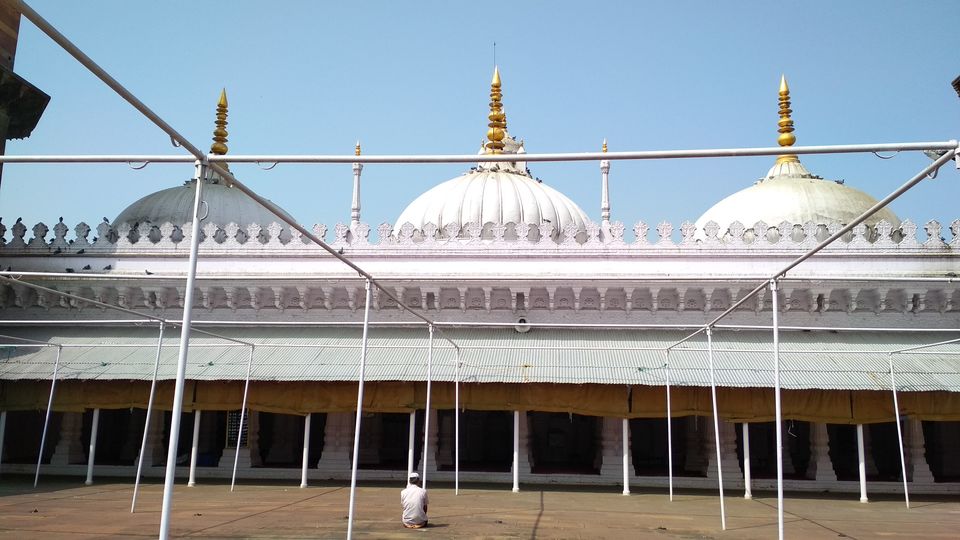 A Mandir amongst Masjids...
India always leave me awestruck when it comes to understanding certain things. At Chowk bazaar is located a Mandir, quite suprisingly known as Curfew Wali Mata Mandir. The name comes from the situation that was admist this place years back. Today, if you have a Curfew in your life, come here to settle your curfew.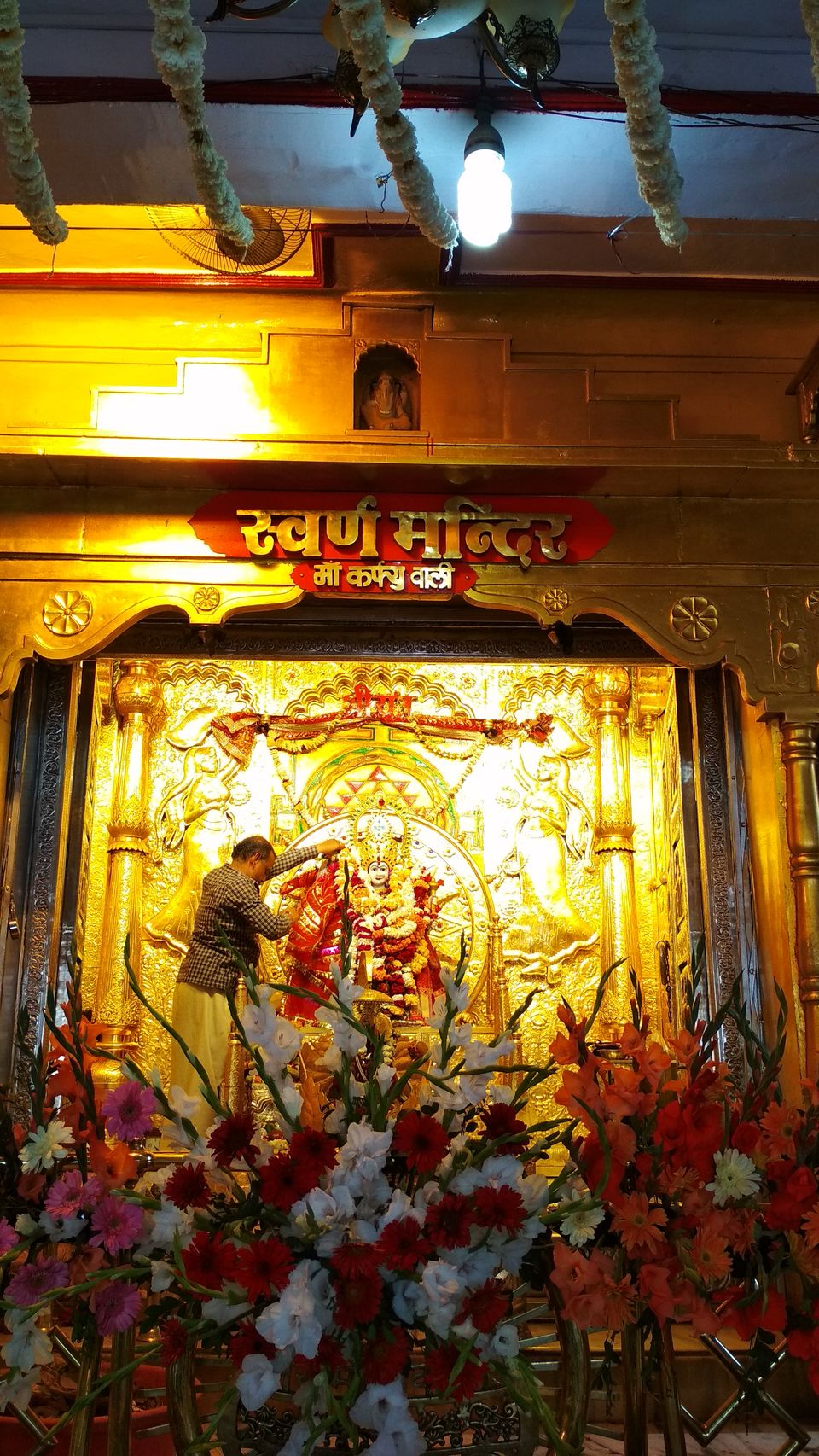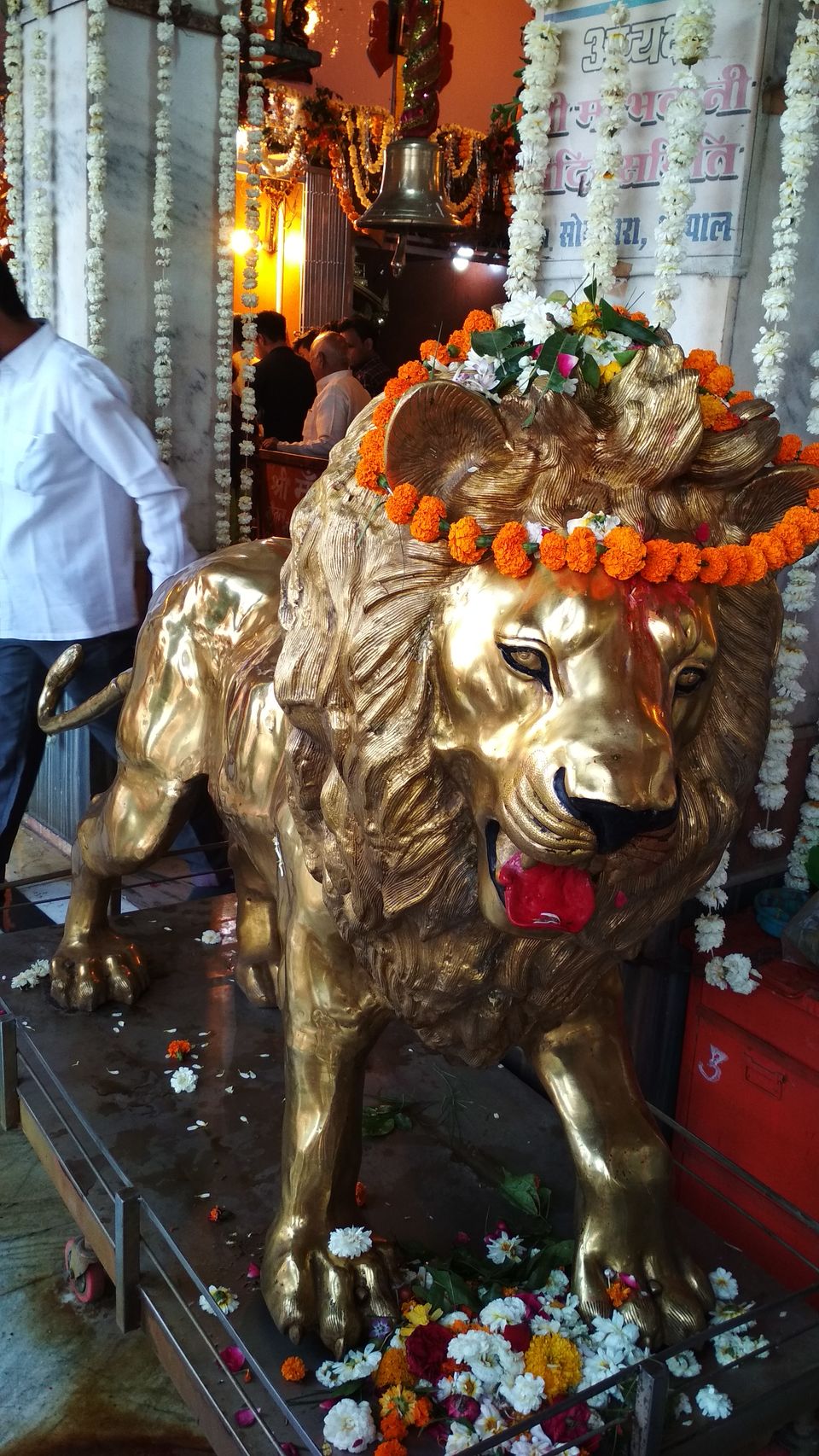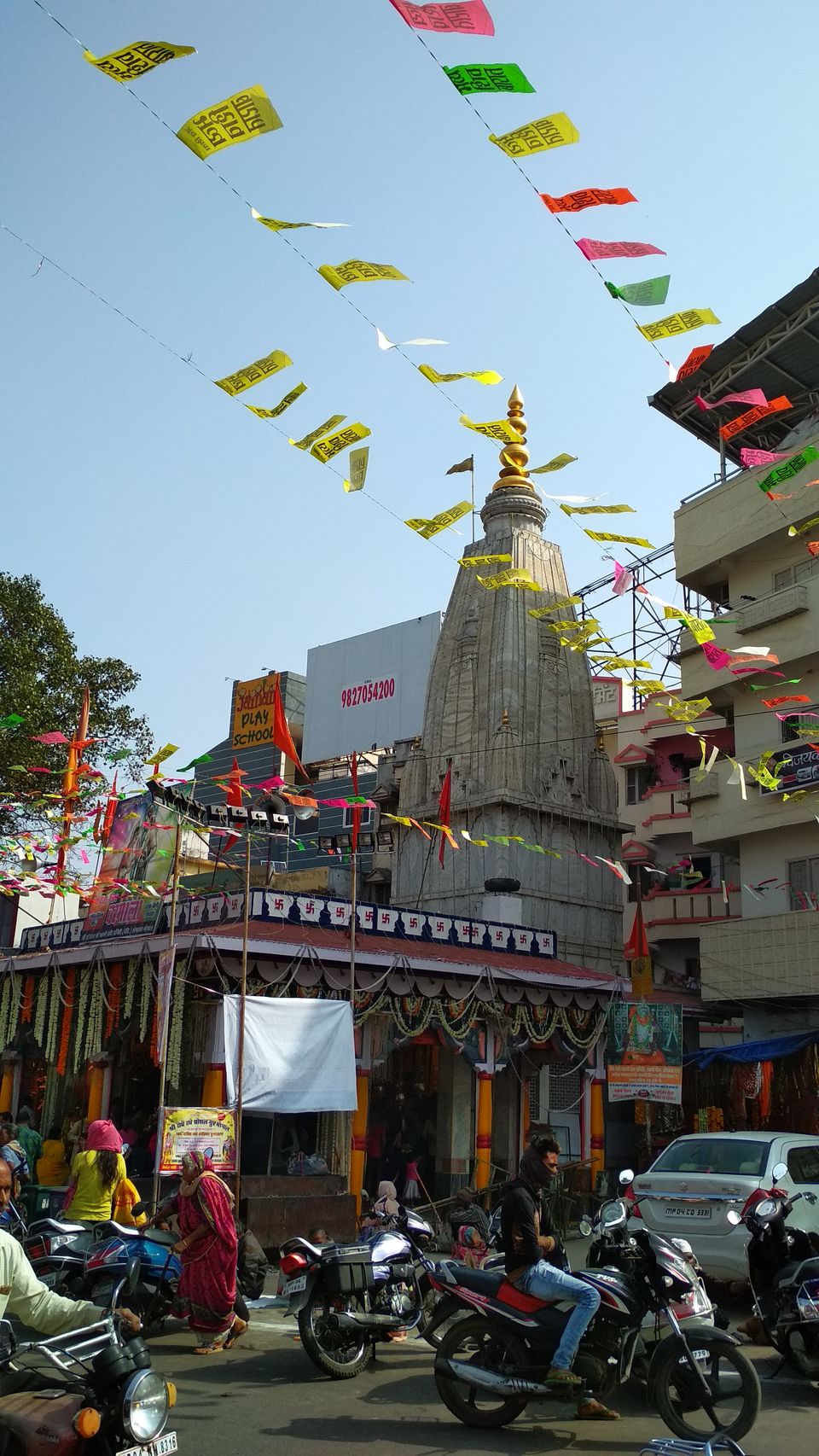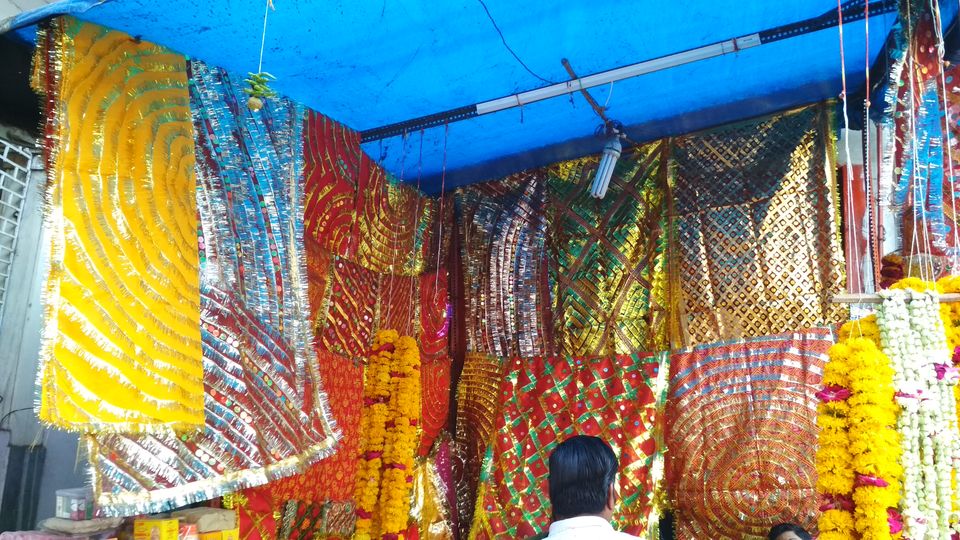 Because Love for Mahals, never fades..
If you have a close look at and into any Mahal, it leaves you spellbound, and so were the notable Mahals in Bhopal
What stood out compared to others, was the Gauhar Mahal. Rooms into Rooms into endless Rooms is what attracts me to Mahals.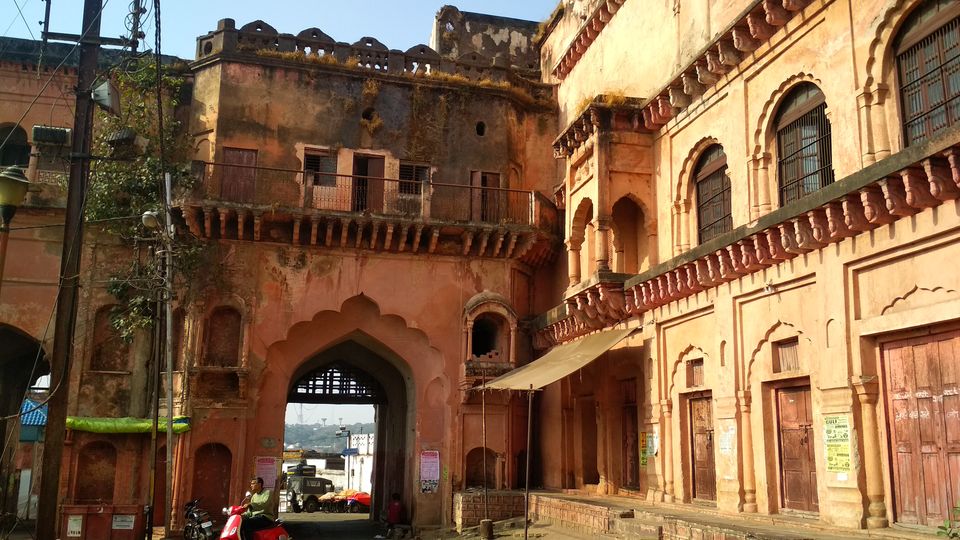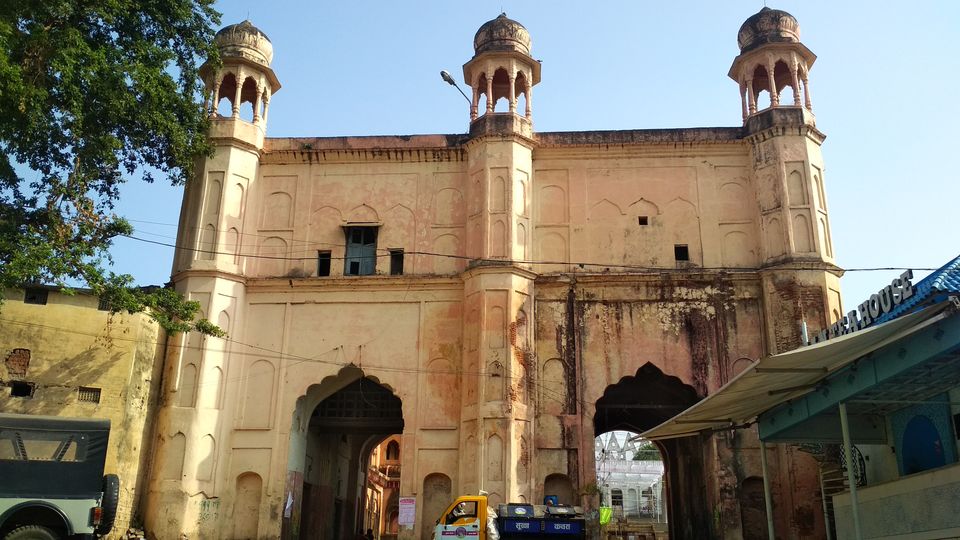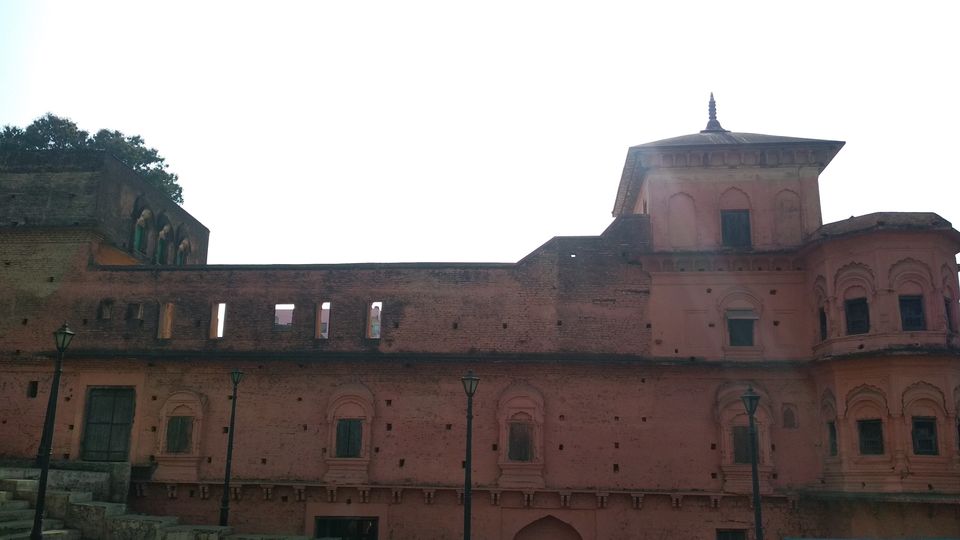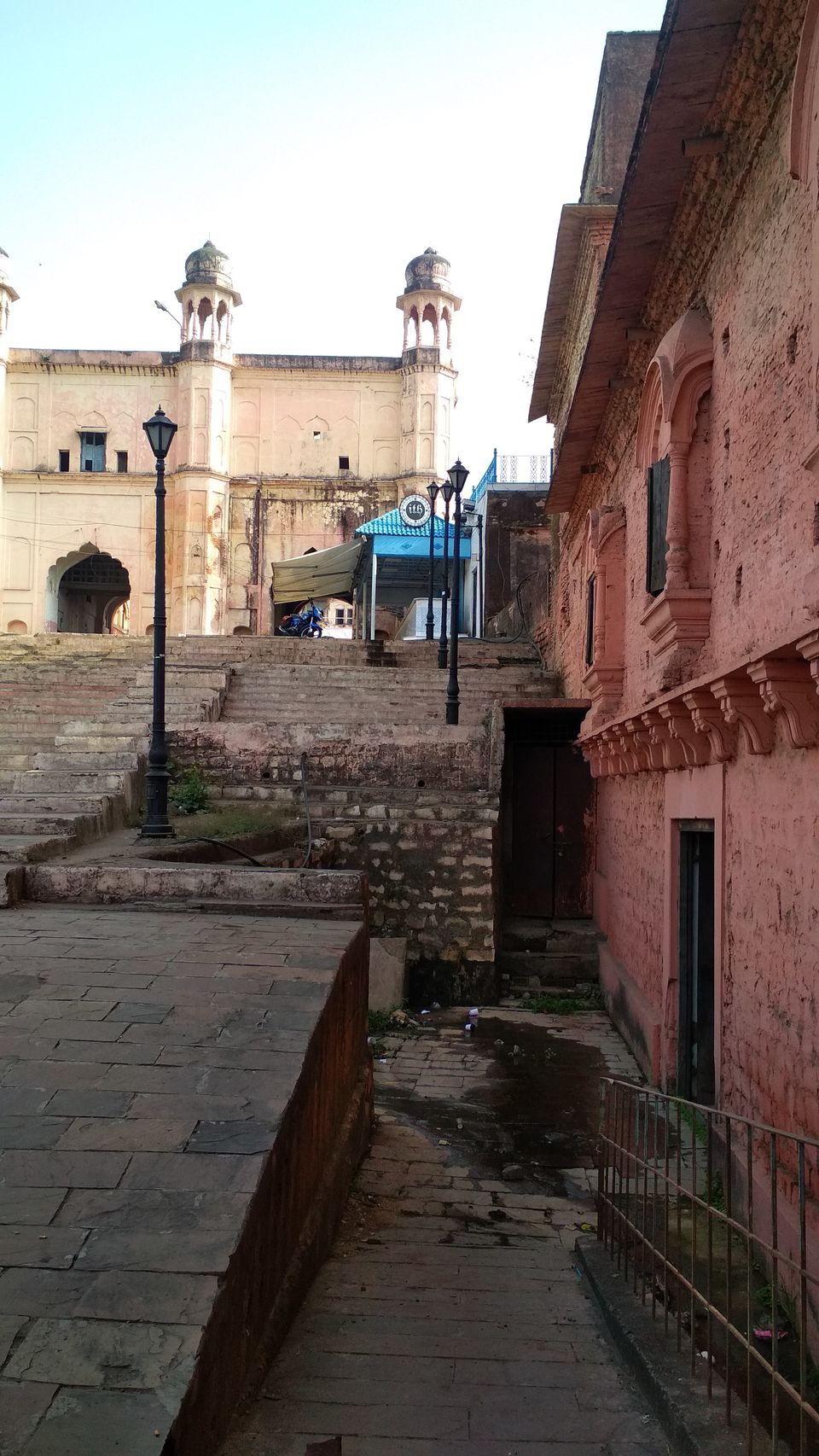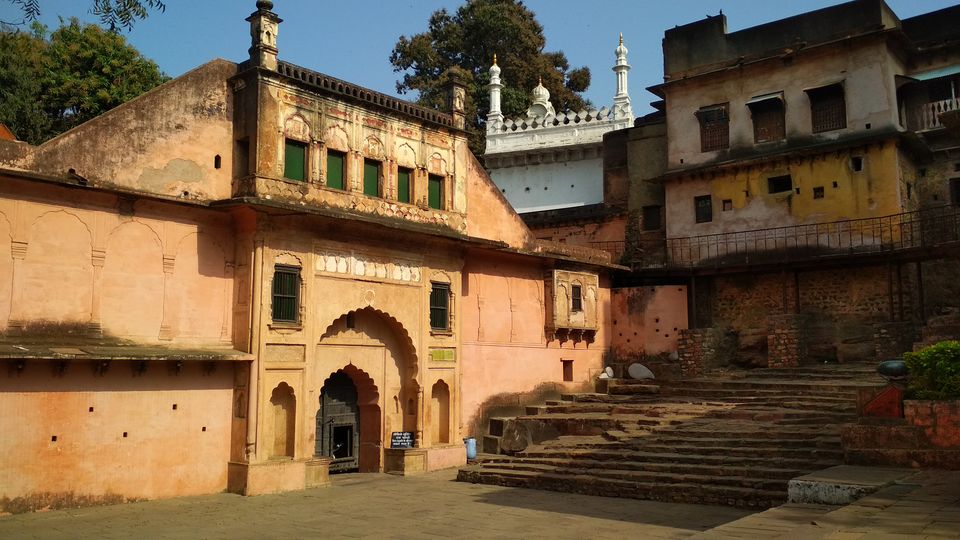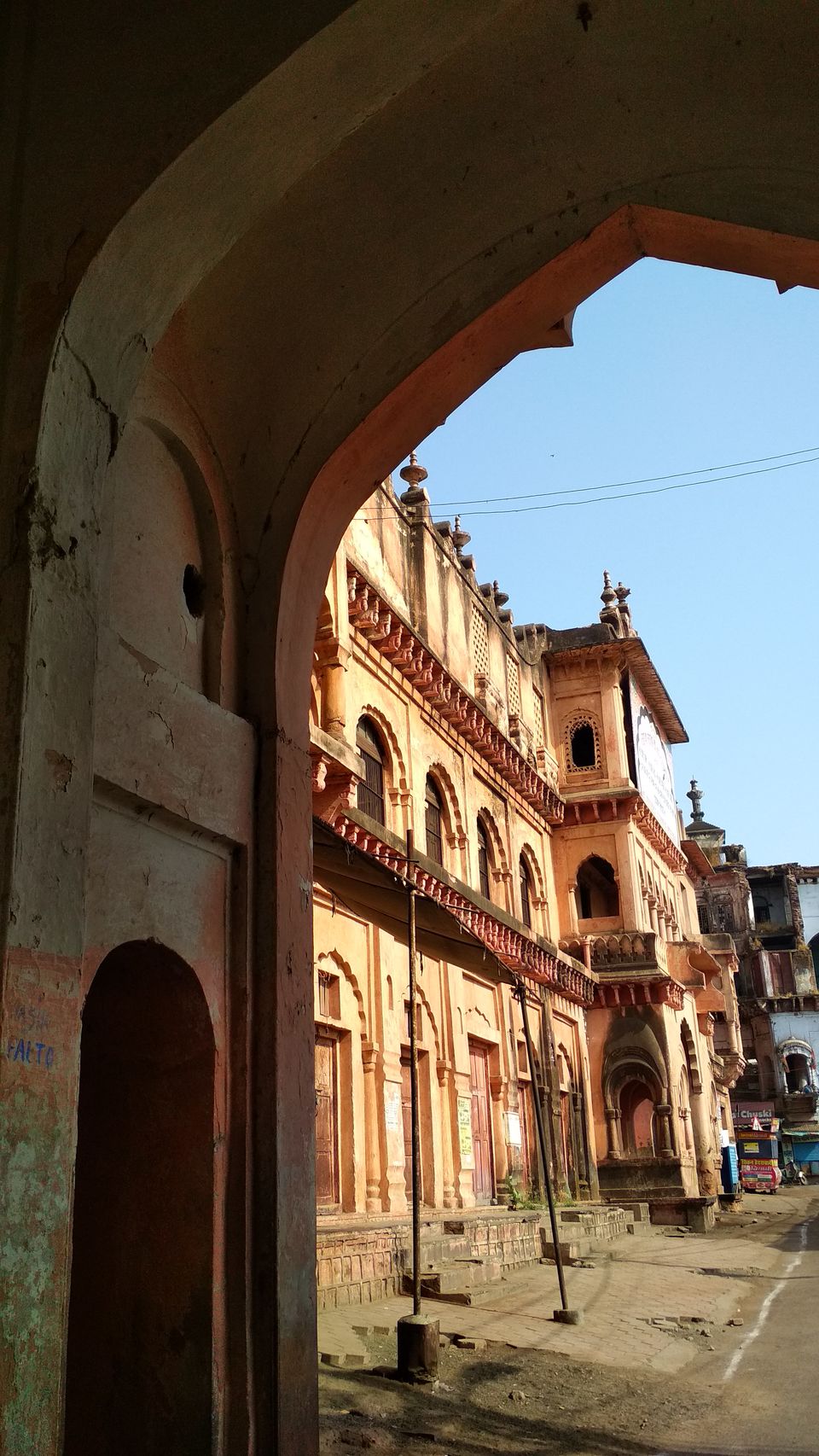 Shaukat Mahal, under renovation though intricate's its richness and marvel, while Sadar Manzil is an adjoining landmark.
A less preserved, but a fantastic piece of architecture is the Nawab Wazir Mohammad Khan Tomb.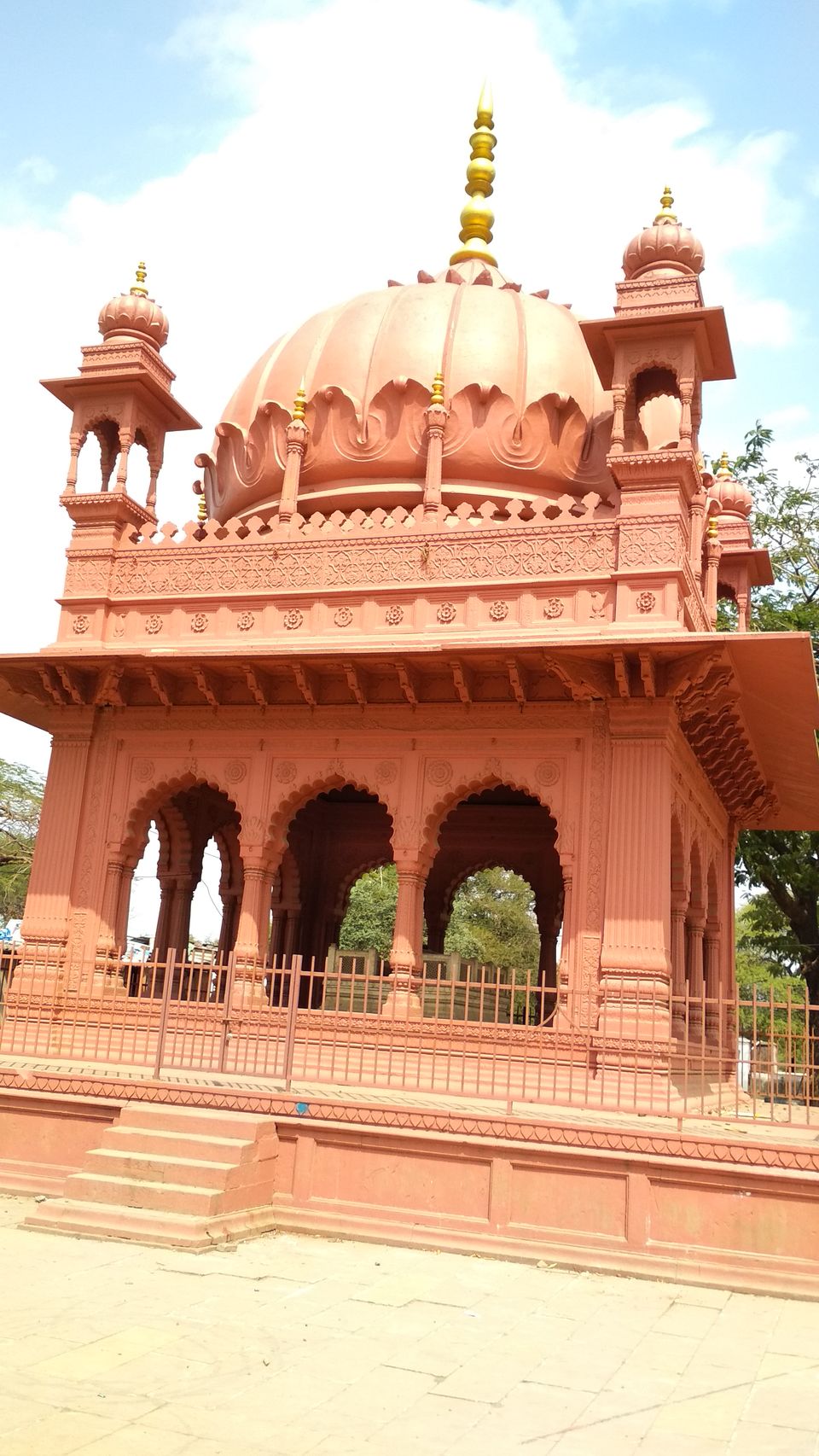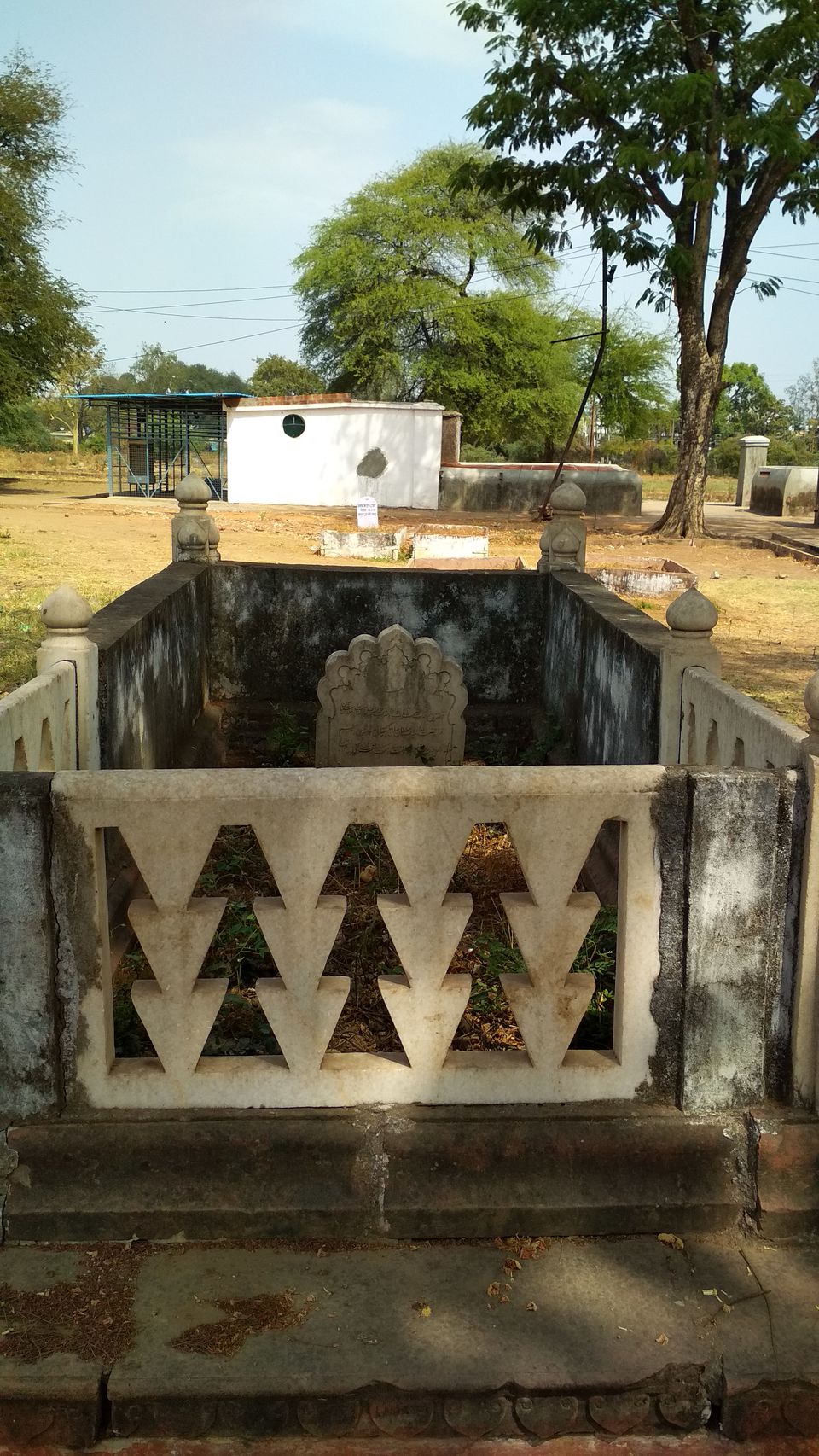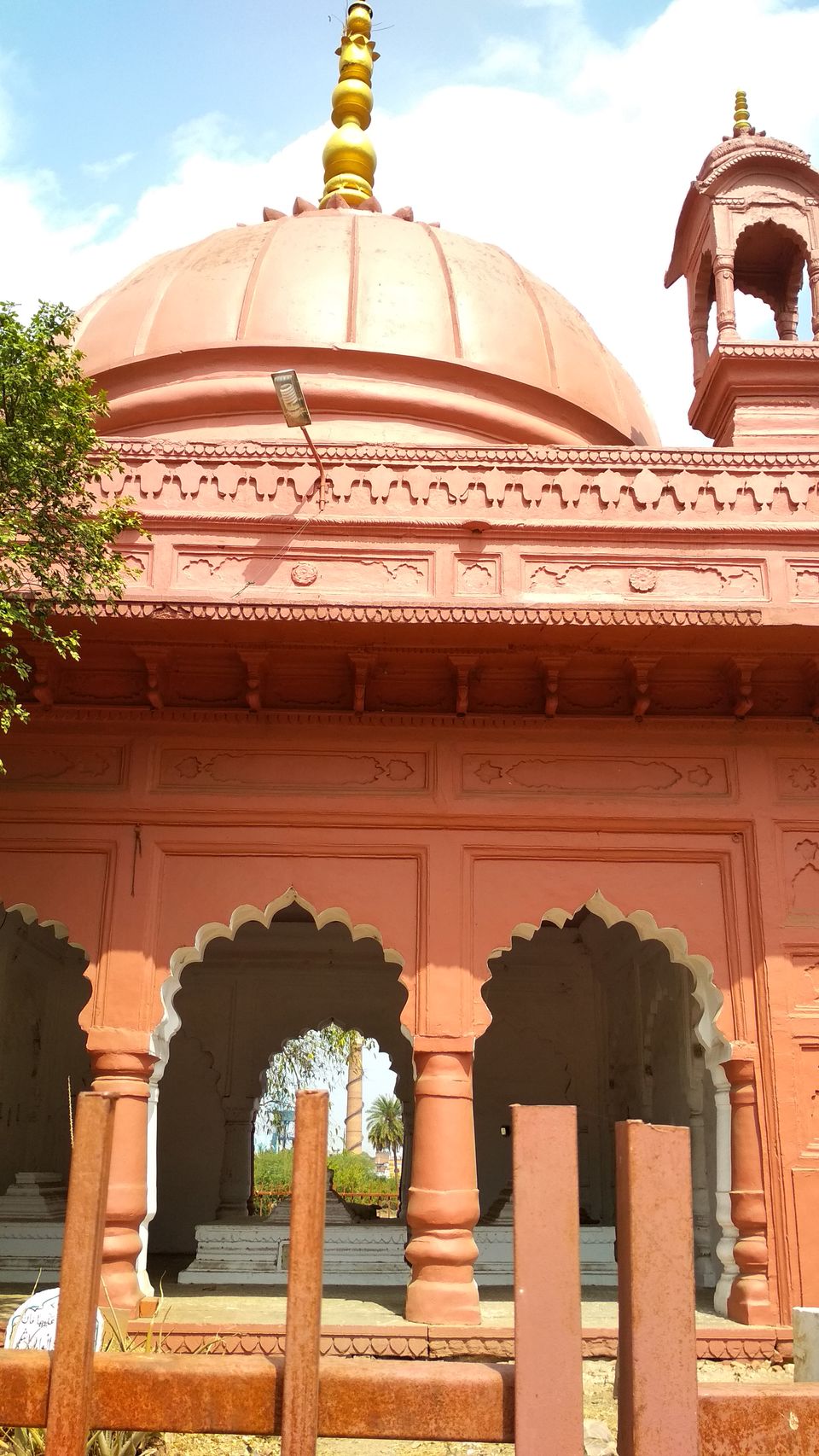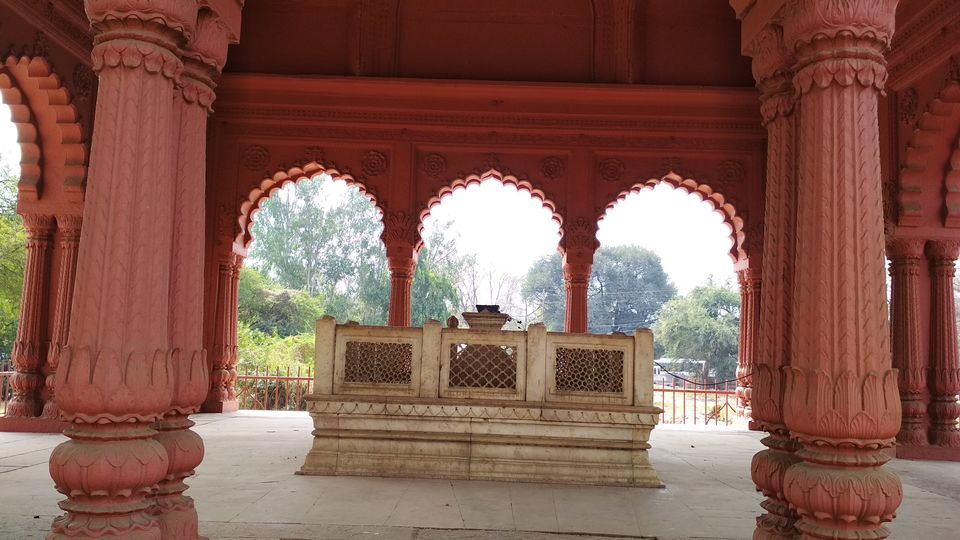 The above has been one of the heaviest travels in a day under scorching heat, but totally worth the same. Some few clicks of the place;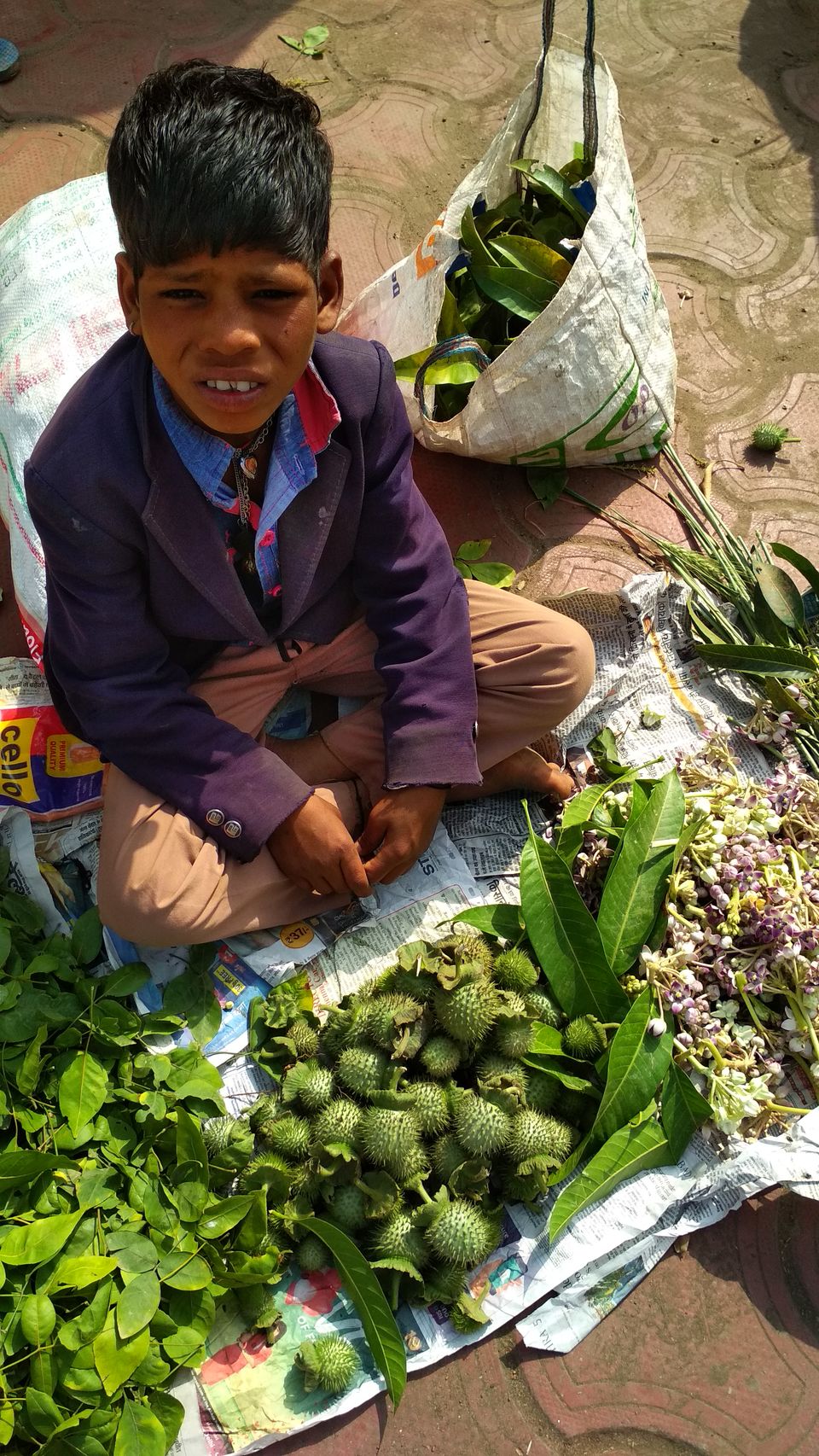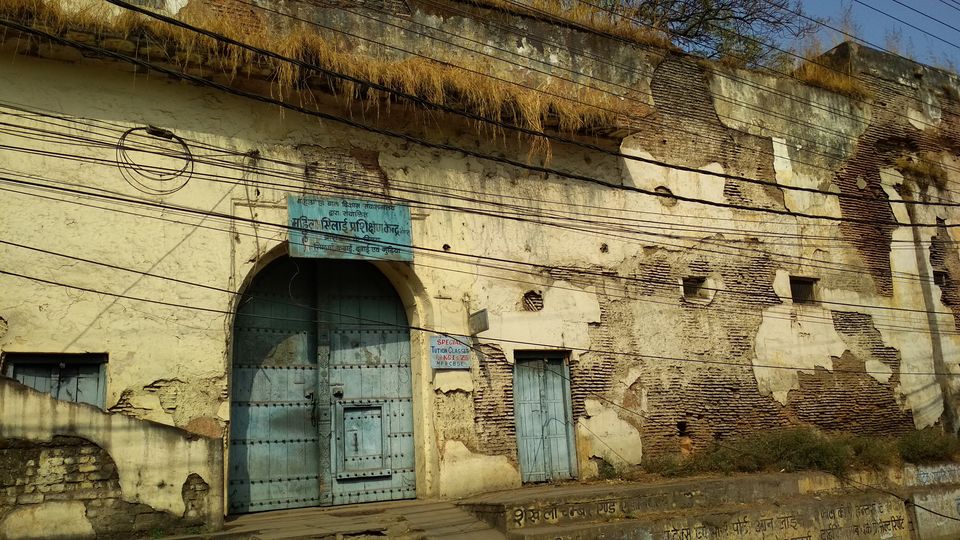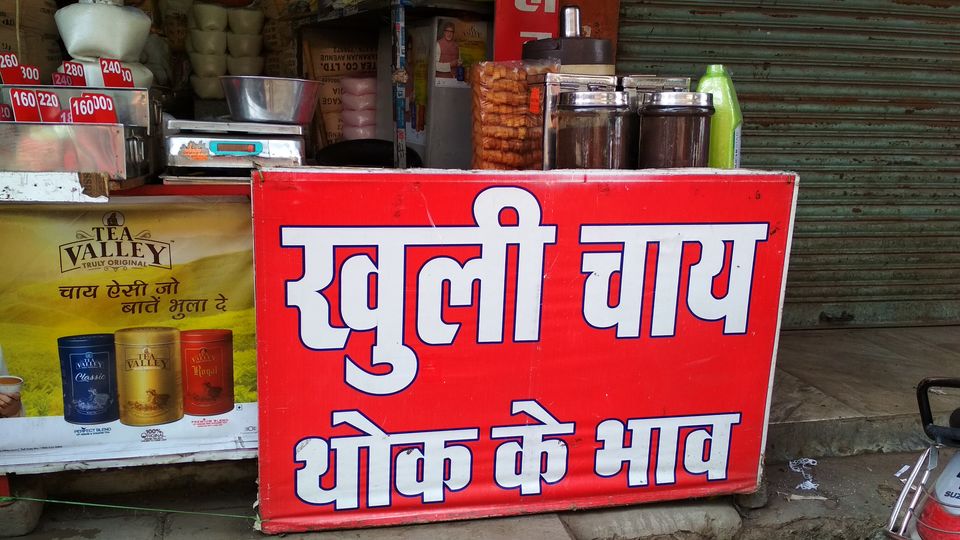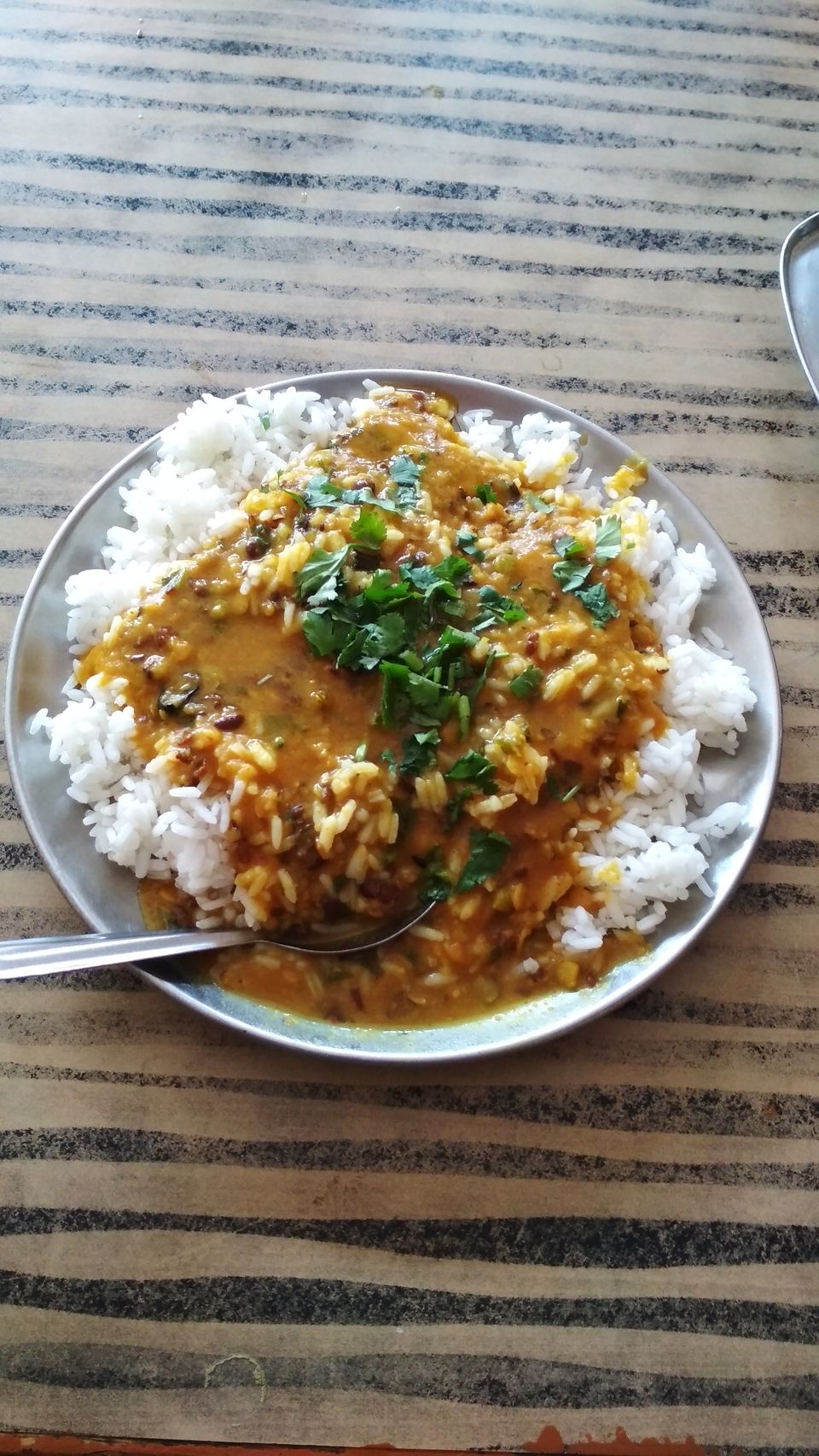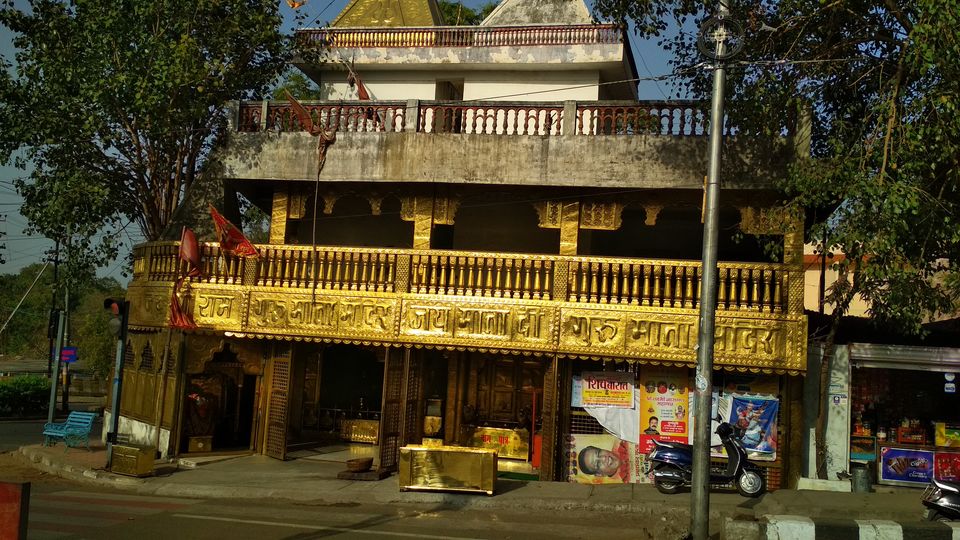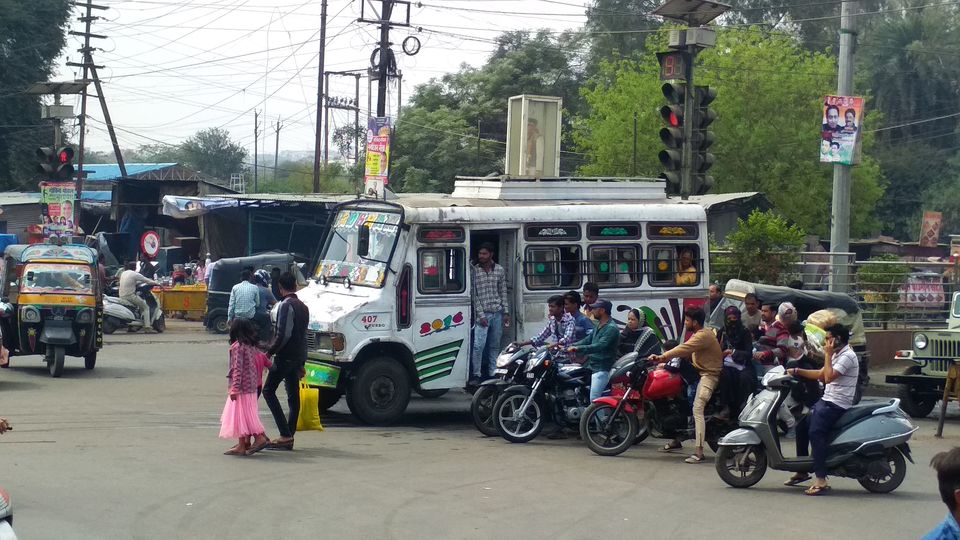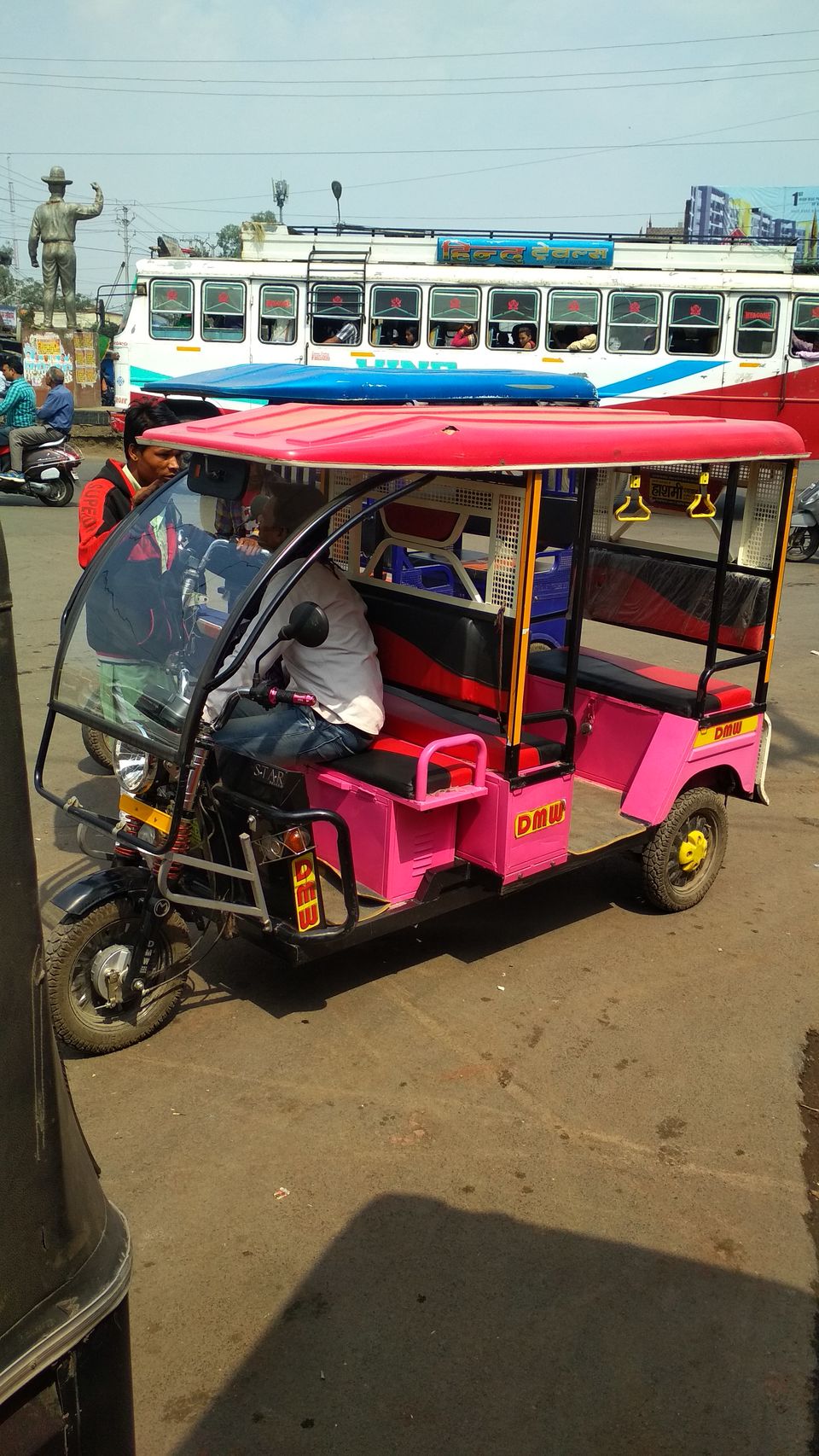 Sometimes its a pleasure to not use Google Maps and simply connect with people in the lanes to find a place, and maybe leave an impression of a Non Bhopali :)