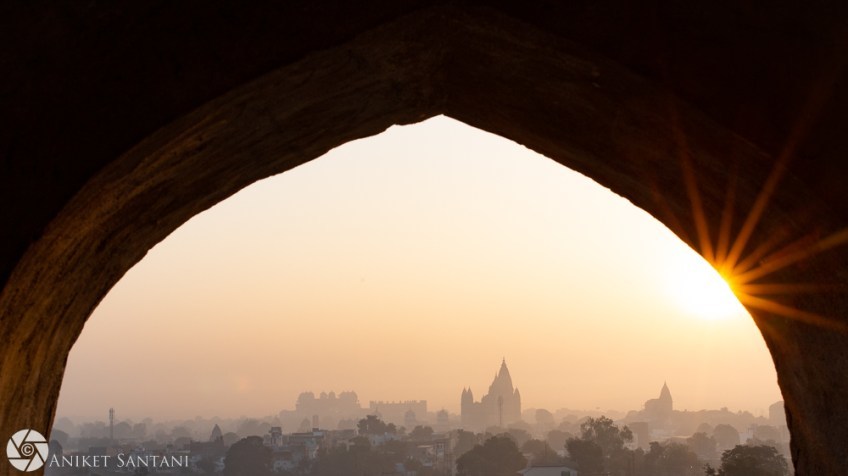 Have you ever been in past and in future while ruining the present? No, this blog has nothing to do with Philosophy or Psychology. It's about a beautiful laid back town in central India. Being in Orchha is like reading a very old history book, full of valour, galore and folklore. The texture and smell of old pages in this book keeps you afresh and the stories keep you intrigued.
But these pages have been scribbled on and torn by a naughty kid.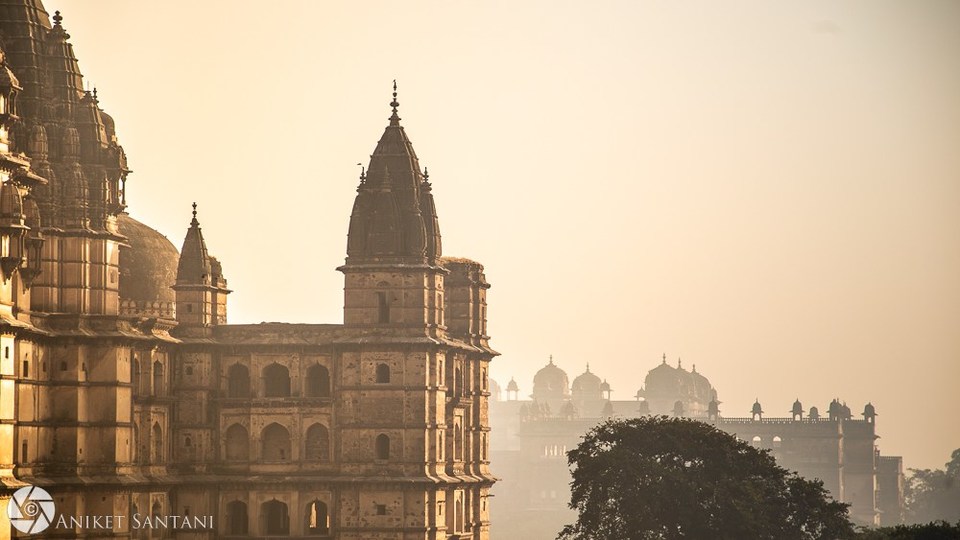 Orchha has bounty of monuments and legends that are intact and are as grand as they would have been in the past.
The glorious Orchha fort, glamorous Raja Mahal and stunning Jehangir Palace take you on an alluring history ride. There are many stories hidden in every corner of these palaces. Beautiful corridors, ornate canopies and vast courtyards are worth getting lost into.
The legends about the Ram Mandir, Chaturbhuj Mandir and Laxmi Narayan temple make you re-live those tales from the past. Divinity in these temples might be far gone, but the spiritual presence can still be felt. You just need the right corner to experience the bliss.
The royal cenotaphs overlooking from bank of an once beautiful river forms a perfect foreground for a setting sun. This visual is nothing less than looking at ruins of mighty Angkor Vat.
Looking at the sun rise over this beautiful fabled town on a beautiful winter morning is a sight that lives with you forever. This moment stays warm in the brain somewhere and presents itself whenever you need that warmth. That joy. This moment resonates sounds of chirping parakeets, morning bhajans on a distant speaker and soft rustle of leaves in winter breeze. It's beautiful.
Orchha is beautiful.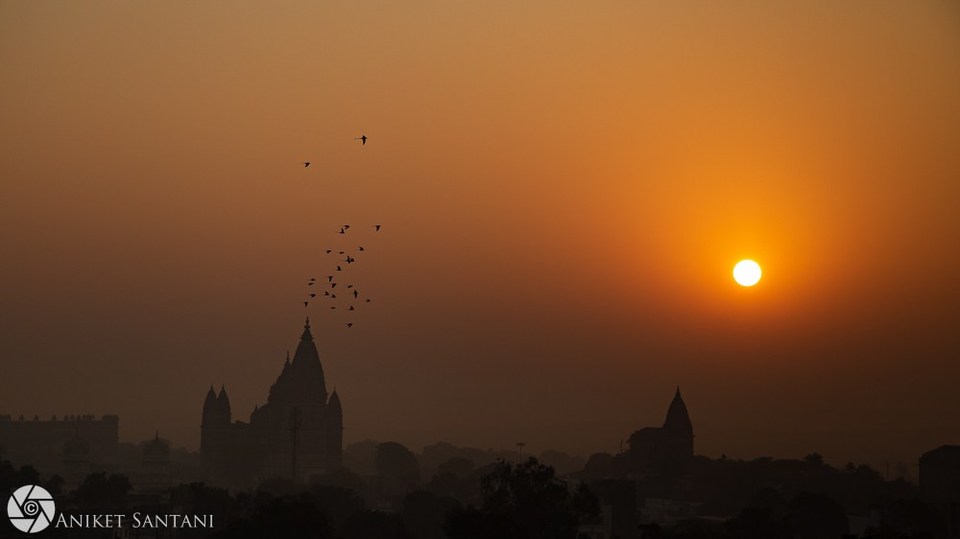 Having a sip of kadak chai with a garmagaram samosa on a wintery morning overhearing two men discussing newspaper is a characteristic of this charming small town. Kind of nostalgia that an old town can bring to a fast paced city dwelling person is second to none.
Seeing milk getting delivered in huge canisters hung on either side of a bicycle is a moment right out of my childhood. Taking a morning stroll in such towns is like taking as troll through phases of your life. At one end of street there are children taking bath in the open and at another end there are hurried men rushing through the wake of life. The day goes by lazily as it would on a Sunday until the sun sets across the cenotaphs again to head into a beautiful evening complete with crimson shades of a wintery dusk.
Alas this beauty comes with a blotch.
Every town has a ghost and this town's ghost is humans and their tendency to step on the past to climb the ladder to future. Ruthless modernization of human beings leaves behind a waste that suffocates places like Orchha. Future and modernization is imminent, but necessary care has to be taken while we adapt to them. The walls of the forts have been scribbled on and graffiti-ed, the temples are standing in midst of plastic waste and cenotaphs have been left to rot by ignorance. The nostalgic streets are crowded with cars and bikes and the quietness of night is awake from the raucous of DJs and car horns. The water in the river is gone and tranquility of temples has evaporated.
Orchha has a huge potential to stand as a remembrance to our past. To stand as a serene sanctum of peace amidst the mad ocean of chaos. A remembrance of the glorious Ramrajya that we Indians are appeased of. With that, I hope the adulteration of this epitome remains contained and the beauty of this jewel outwits the human havoc.
After all Orchha is ruled by the Gods, it deserves better.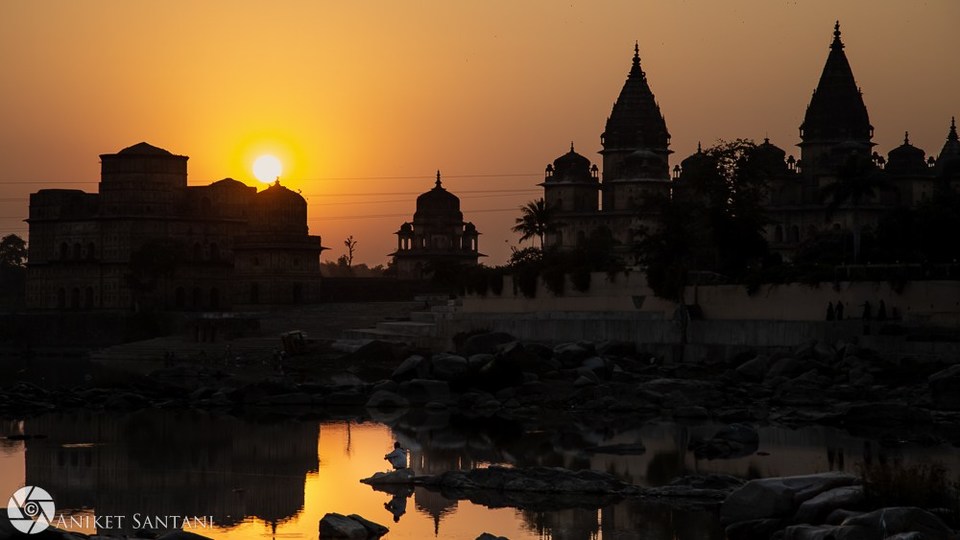 General Information

Nearest Airport to Orchha is Gwalior Airport.Orchha Railway station is Jhansi- Manikpur section of the North Central Railways.
15 km from Jhansi in Uttar Pradesh, Orchha also lies close to another popular tourist destination, Khajuraho.
We drove from Bhopal to Orchha. The roads are a mix of long good stretches and short potholed village roads. But don't get tempted to throttle on the good stretches, you can easily overrun a stray crossing the road or get hit by a vehicle driving on the wrong side outrageously.
There are plenty accommodation options. We stayed at MP Tourism's Betwa Retreat which offers commendable plush residence at an affordable cost. Highly recommended.