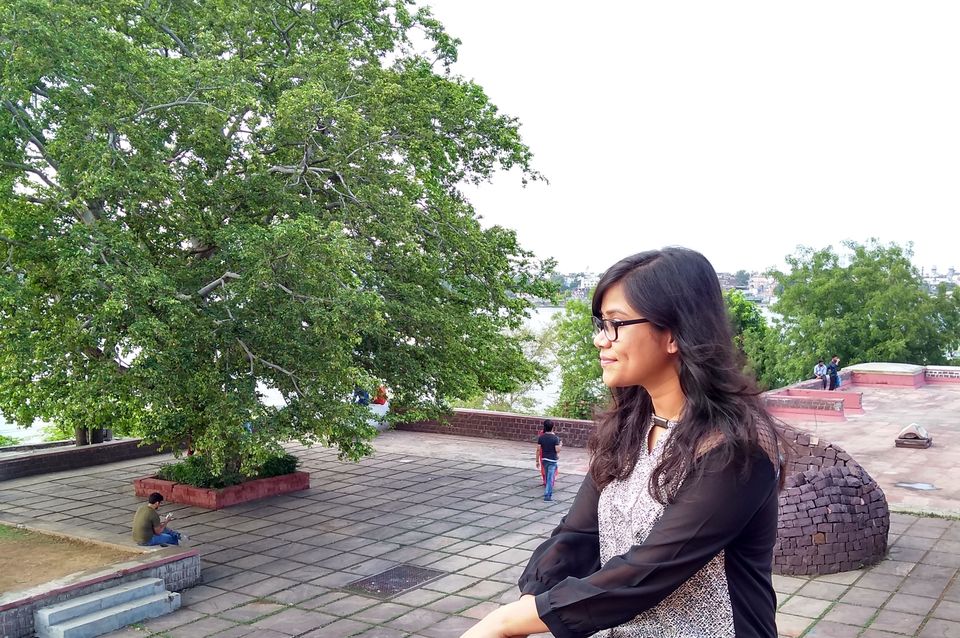 Is travel ever to sit and introspect?
To answer this question, let me take you through the beautiful roads of Shyamala Hills and lead you to Bharat Bhavan, a multi-art centre in Bhopal.
I have been living in the city for almost three years now, this has made me acquainted with almost every locale in and around it. Out of these places, Bharat Bhavan is my absolute favourite. A place that celebrates contemporary expression in areas such as fine arts, literature, theatre, cinema, dance and music. Artists of diverse bent come here to express themselves, which makes the place culturally and artistically rich.
Bharat Bhavan has multiple open and closed auditoriums, exhibition centres, beautiful gardens and a wide-open terrace that cascades at the Upper Lake, the pride of the city. The terrace leaves you awestruck even before you have entered the space. The pristine lake bed, glistening from sun rays, in the tranquil ambience and the city line across the lake is a sight to behold. The landscape one sees, and vibe one feels here is astounding – after all, what can be more beautiful than experiencing the horizon where the lake meets the sky?
The best time to visit this place is just before the dusk when the sun lowers into the horizon and sets the sky in a tangerine hue. There is no parallel feeling in the world than to view an evening sit by a beautiful lake and listen to the gentle wind and waves. Moreover, a late closing hour allows one to spectator moonlight gleaming in the darkness and cast its spell on the lake.
For me, a visit to this place and sit next to the lake is no less than meditation. The evening show that nature exhibit is magnificent to witness, as there is no better way than this to connect with nature at its fullest. A true place where the eye can rest and the mind can contemplate.