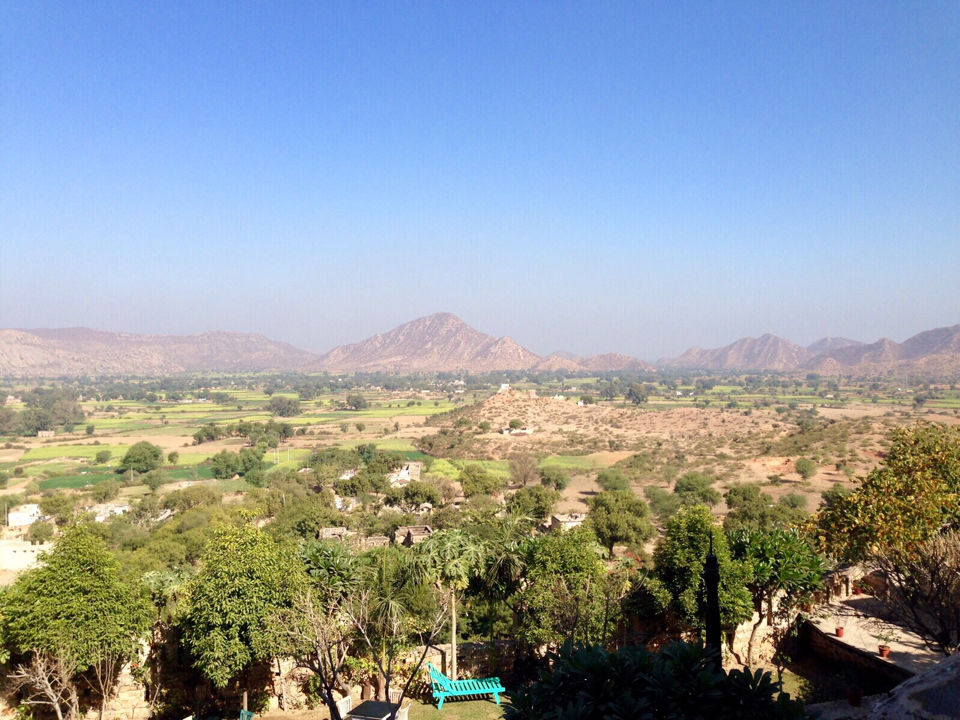 It was one of those impromptu yet planned trips and we ended up at Dadhikar Fort in Alwar, Rajasthan! The idea was to drive down early morning (which we did actually) and get back by the evening! 
But the exact opposite happened! We reached Dadhikar Fort in three hours from Gurgaon and ended up booking ourselves a room there because the place was so pretty and scenic! 
The drive from Gurgaon to Dadhikar is a pleasant one with of course some pot holes here and there but on the whole if you have friends with you and you leave early morning, you won't waste time! We stopped at Mc Donalds, picked up some pancakes and burgers from their breakfast menu, got the music going and ourselves rolling! 
We have all heard about Neemrana and their properties in North India, I have visited a few of them too so this time we decided to ditch the usual and look for something else. After much 'Googling' I came across Dadhikar Fort's website and proposed the place to everyone else and I am glad we ended up there. It was a good start to the New Year! 
The fort is situated on a hill top and has a beautiful view with fresh air. In the evening they have a special Rajasthani performance for residents of the property and rose petals are showered  during the performance on everyone sitting around. The best part about the night is they allow you to sit on the terrace, play music and just star gaze. I have NEVER seen a sky full of stars the way I did that day. Its the simple things in life that make memories at times.
So, if you are looking for a quick gateway over a weekend this is a good bet. There are a few places around Dadhikar that you can check out too! 
You can check out the property on their website: Dadhikar Fort, Alwar, Rajasthan
All pictures clicked using an iPhone.