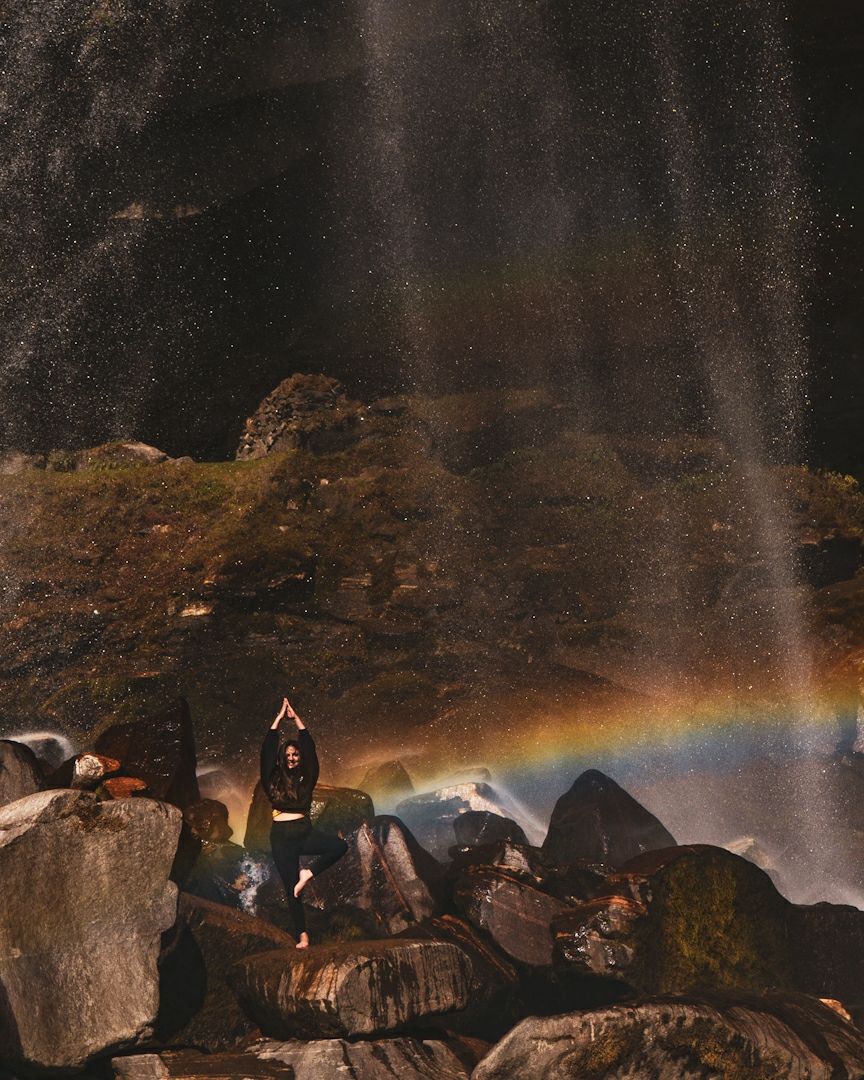 We started late in the morning, drove on a scooty till the start point and hiked our way up to the falls. We went off track in between, lost and found our way back to the main trail and spent almost 2.5 hrs to reach which was easily a 1 hour hike.
But when we finally saw the waterfall, all the worries and tiredness flew away.
It was right in the middle of the afternoon and sun was playing it's own show with the falls.
We saw rainbows 🌈 change its direction as per the sun rays and I could only be in awe of how magnificent it looked.
Then I hiked up the slippery stones with cold waters showering over my head, it felt exhilarating. I stood there for 10 mins, saw way too many rainbow and I almost got wet that after this I had to sit under the sun for almost an hour 😂
Wouldn't mind it doing again though, for this view! 😀😍
How many rainbows can you spot? 🌈