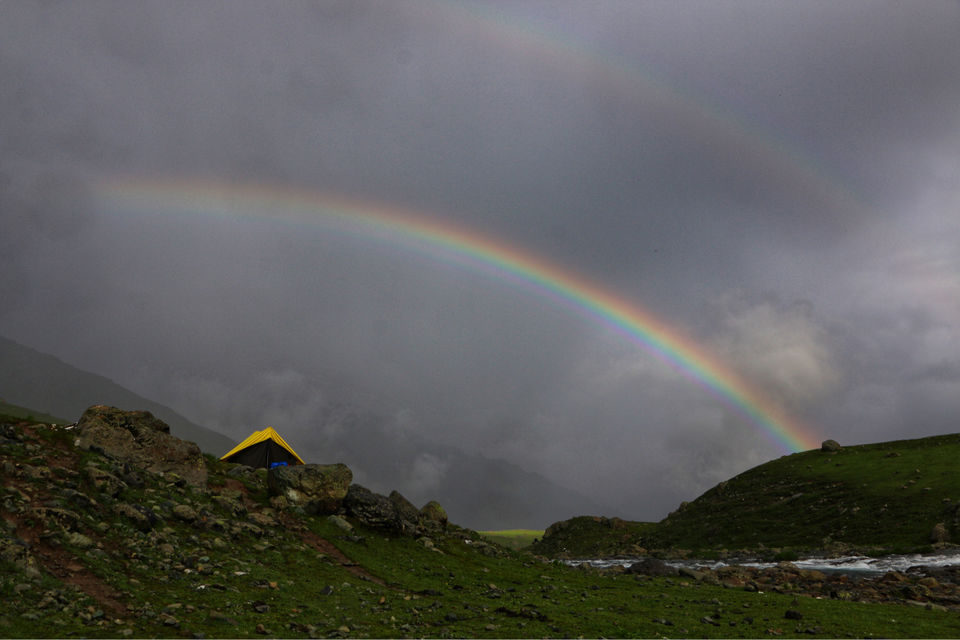 This day we trekked amongst the Satsar Lakes, we saw 7 different lakes hence 'Satsar'..
The beauty of the lakes cannot be described in words however when we reached the campsite we were showered with heavy rains; dark clouds and heavy rains got us to stay inside our tents till it could stop raining.
Once the rains had stopped we stepped out to be amazed by two rainbows one above the other..It was a magical sight..Dark Clouds were still hovering around and the rainbow amidst them was surreal..
It makes one wonder how nature is so unpredictable; At one moment it was thundering and raining the next moment the rains had stopped and made way for the beautiful
rainbows..Isn't life just unpredictable like nature, sometimes storm and sometimes rainbow, sometimes rain and sometimes sunshine...
After almost many many years I saw two rainbows during our Great Lakes trek. When was the last time you saw a rainbow?