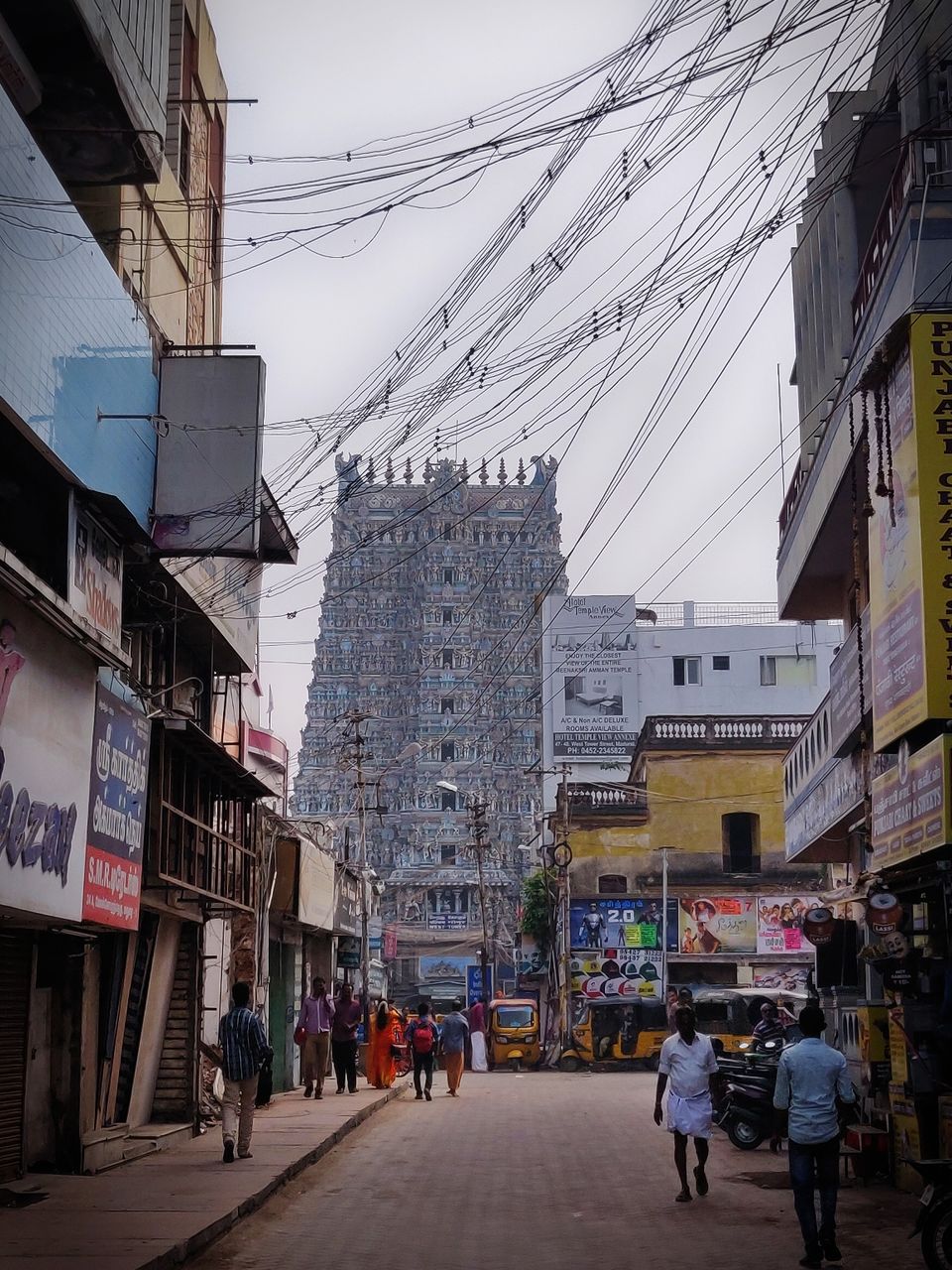 Meenakshi Temple, the historic Hindu temple is located on the southern bank of the Vaigai river in the temple city of Madurai, Tamilnadu. It is dedicated to Meenakshi, a form of Parvathi, and her consort Sundareshwar, a form of Shiva.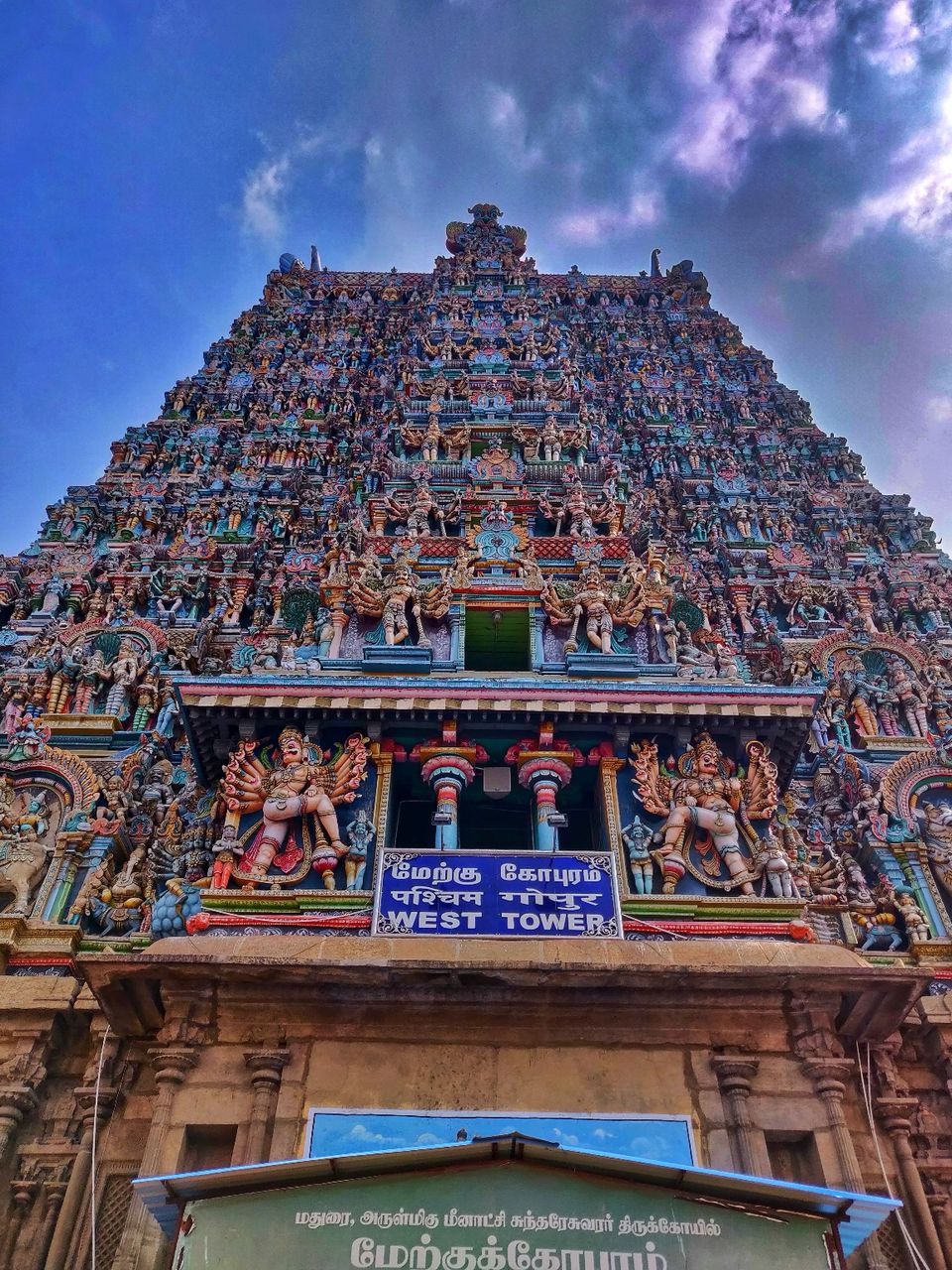 As it is a world famous temple expect crowd throughout the year. Special darshan queues are there (100/50 per head). No electronics allowed and backpacks allowed except ladies handbag, locker facilities are there which are really safe.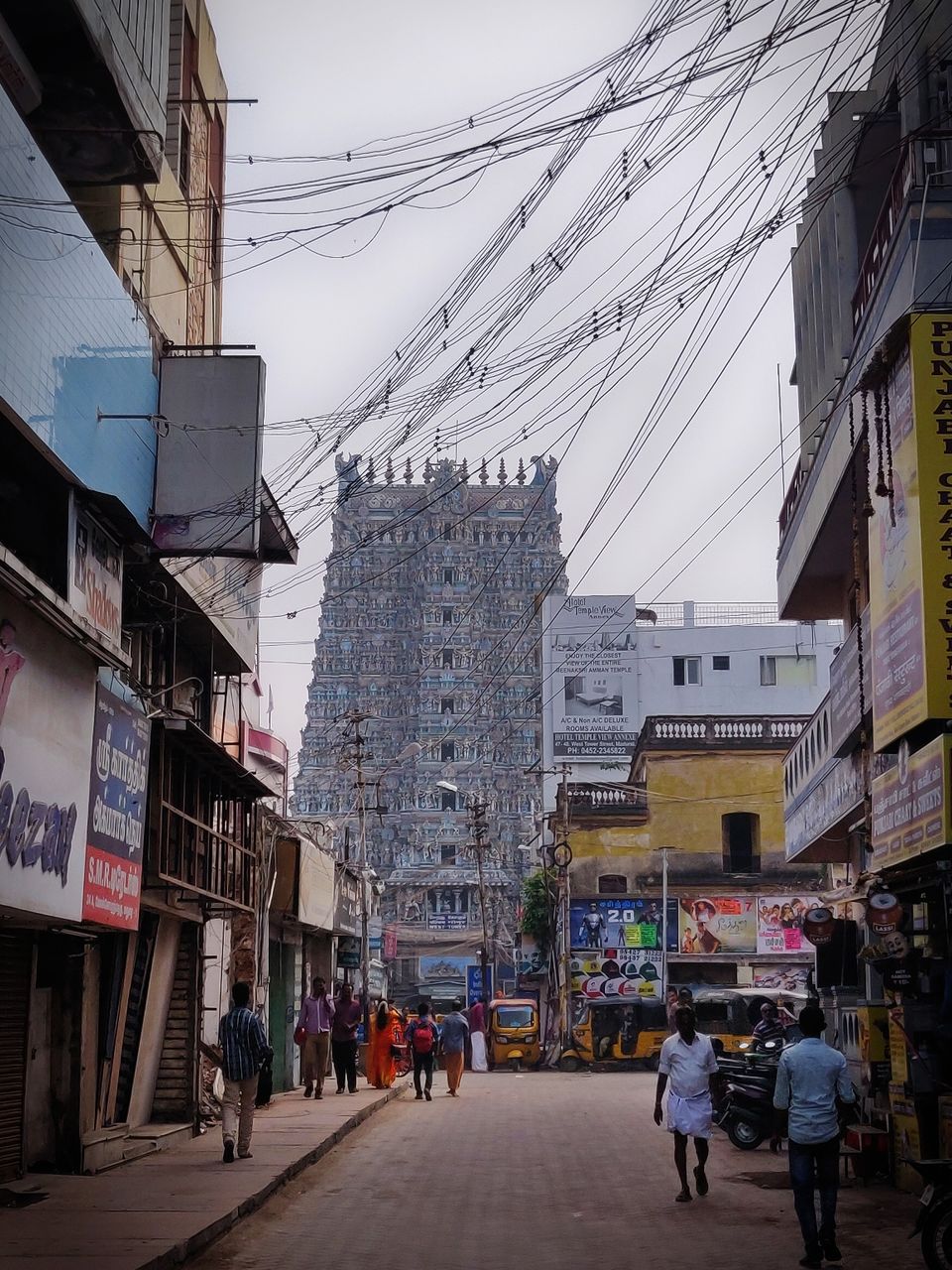 Dress appropriately since dress codes are strictly followed. The west tower side has less queue comparing to other three towers.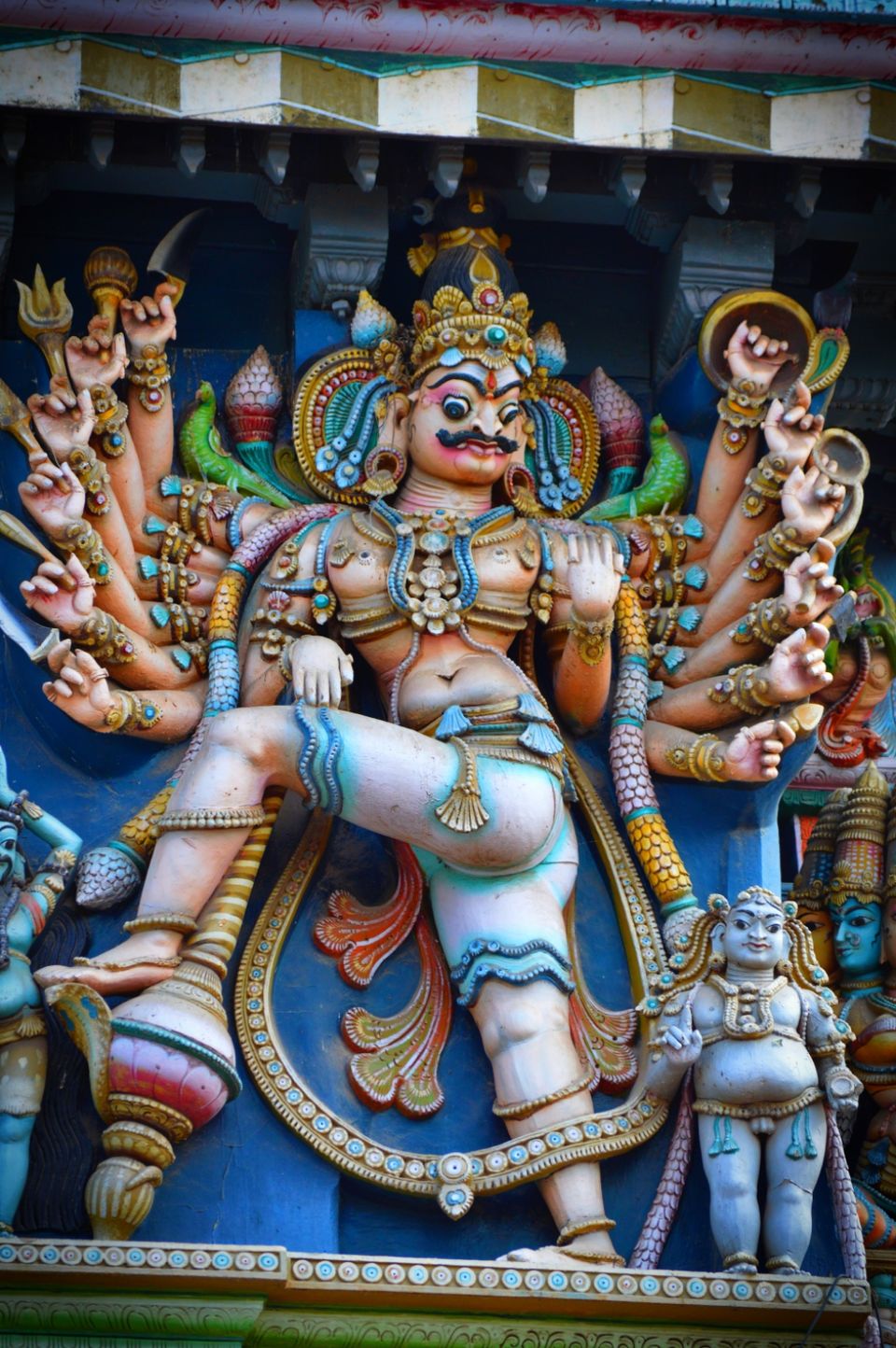 Don't miss out the famous Jigirthanda/Jigarthanda, though there are lot of outlets try in "Famous Jigarthanda" shop located in Villaku Thoon locality.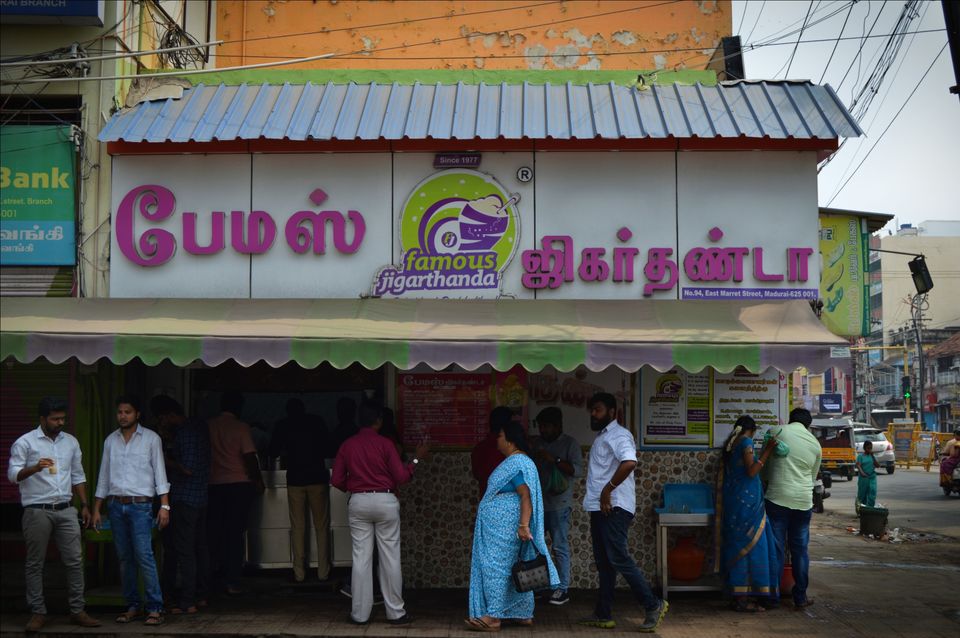 Kumar Mess, a must try South Indian restaurant if you're a die hard non vegetarian. Vegetarians please avoid as you have only one option of Rice, Sambar and curry.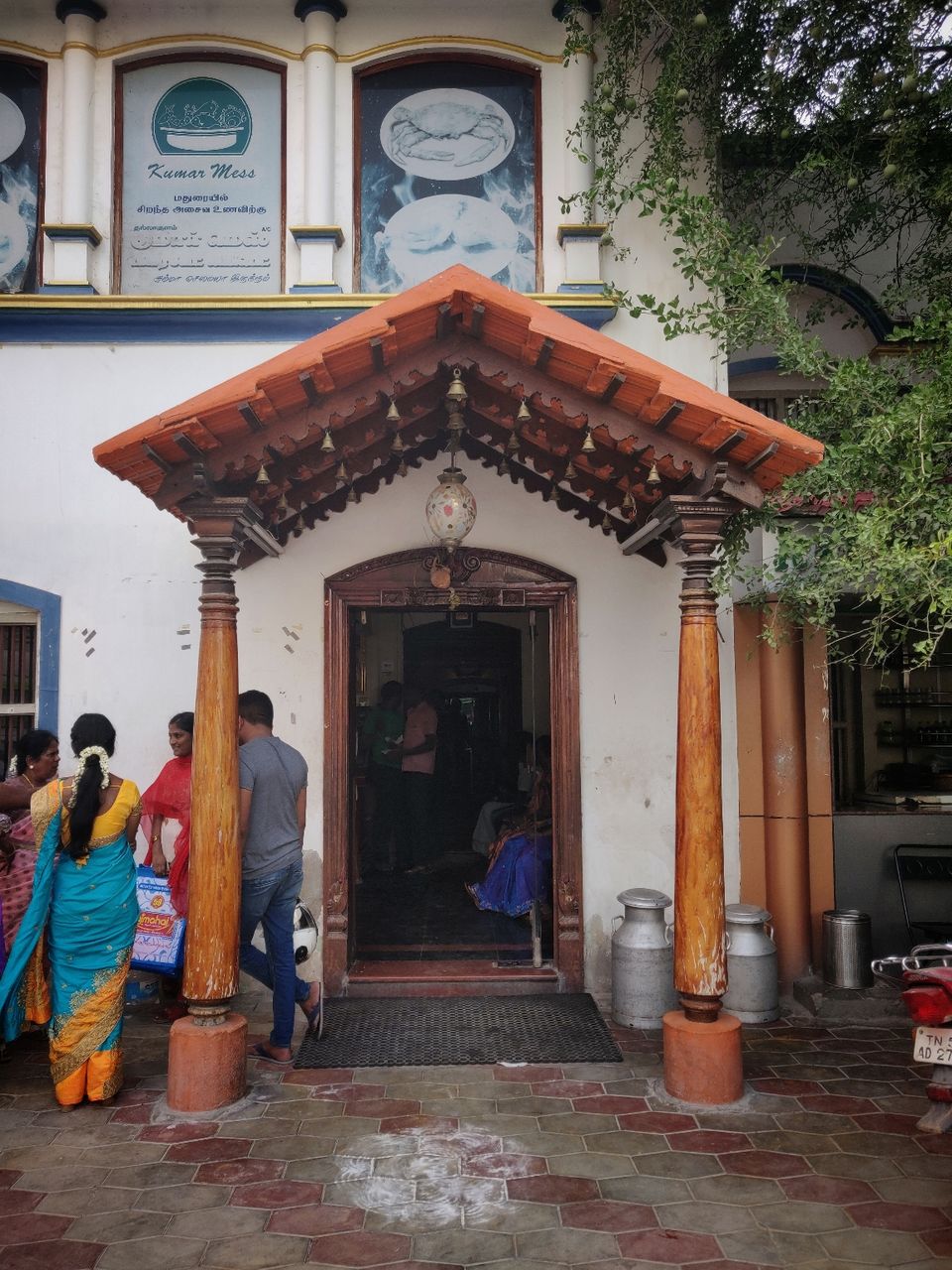 Thirumalai Nayak Mahal is a 17th-century palace erected in 1636 AD by King Thirumalai Nayakkar, a king of Madurai's Nayakkar dynasty who ruled Madurai from 1623–59. This Palace is a classic fusion of Dravidian and Rajput styles.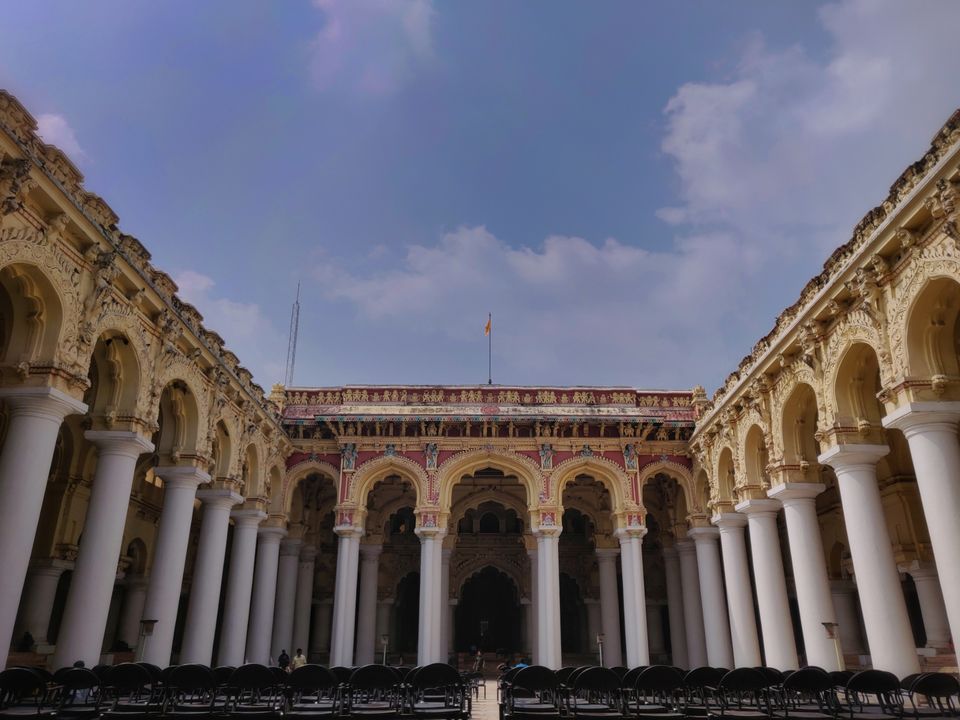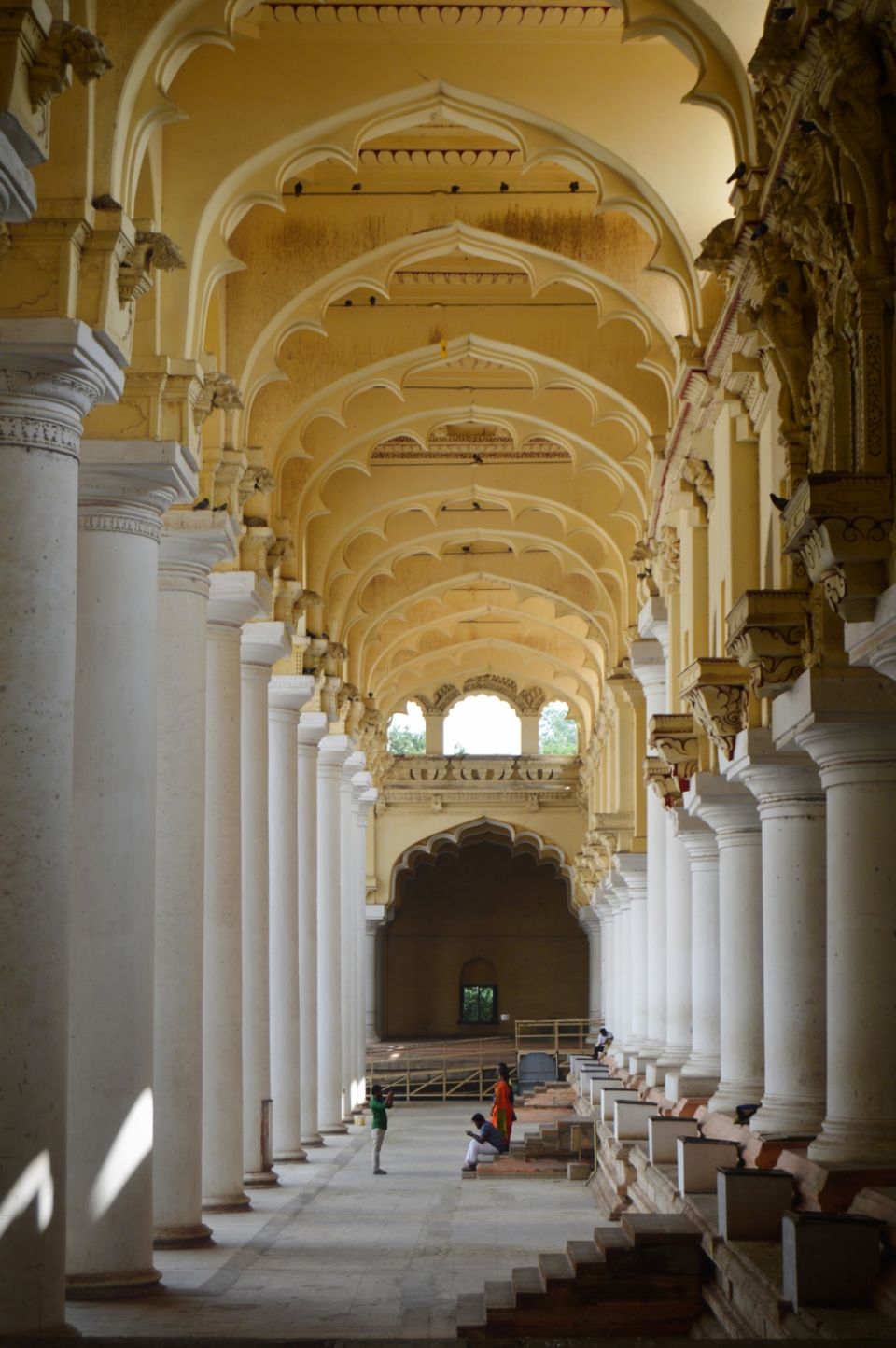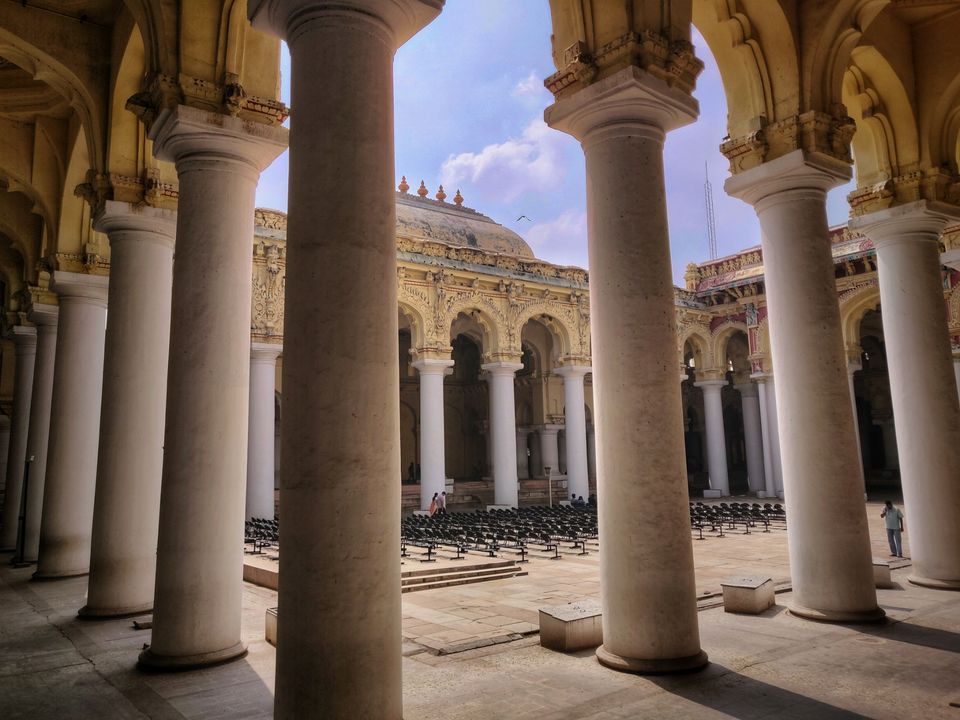 The palace is poorly maintained, It's really a shame that the government is doing nothing about it. People are also so irresponsible, scribbling in the walls and pillars and using it as a couples hangout place.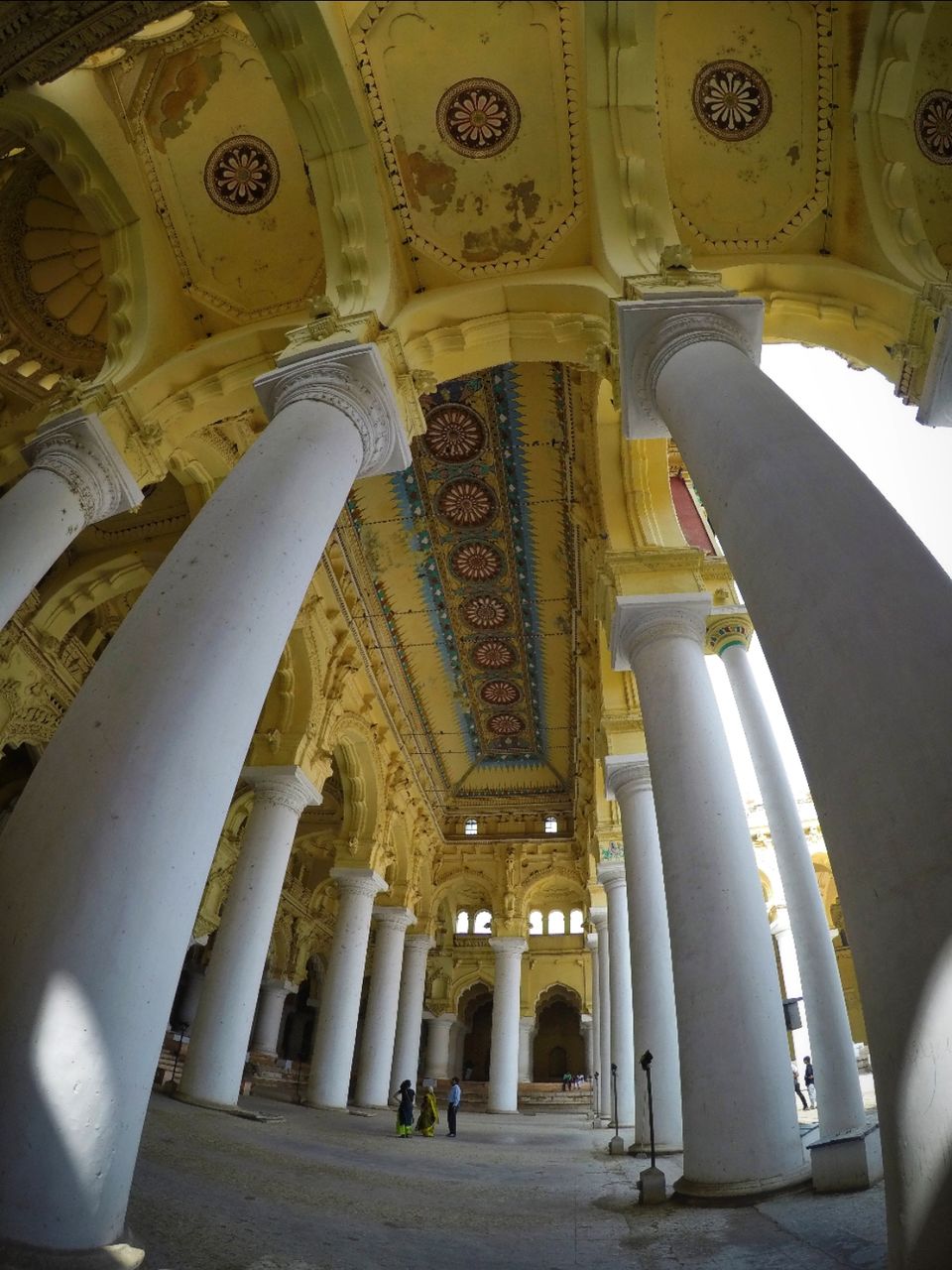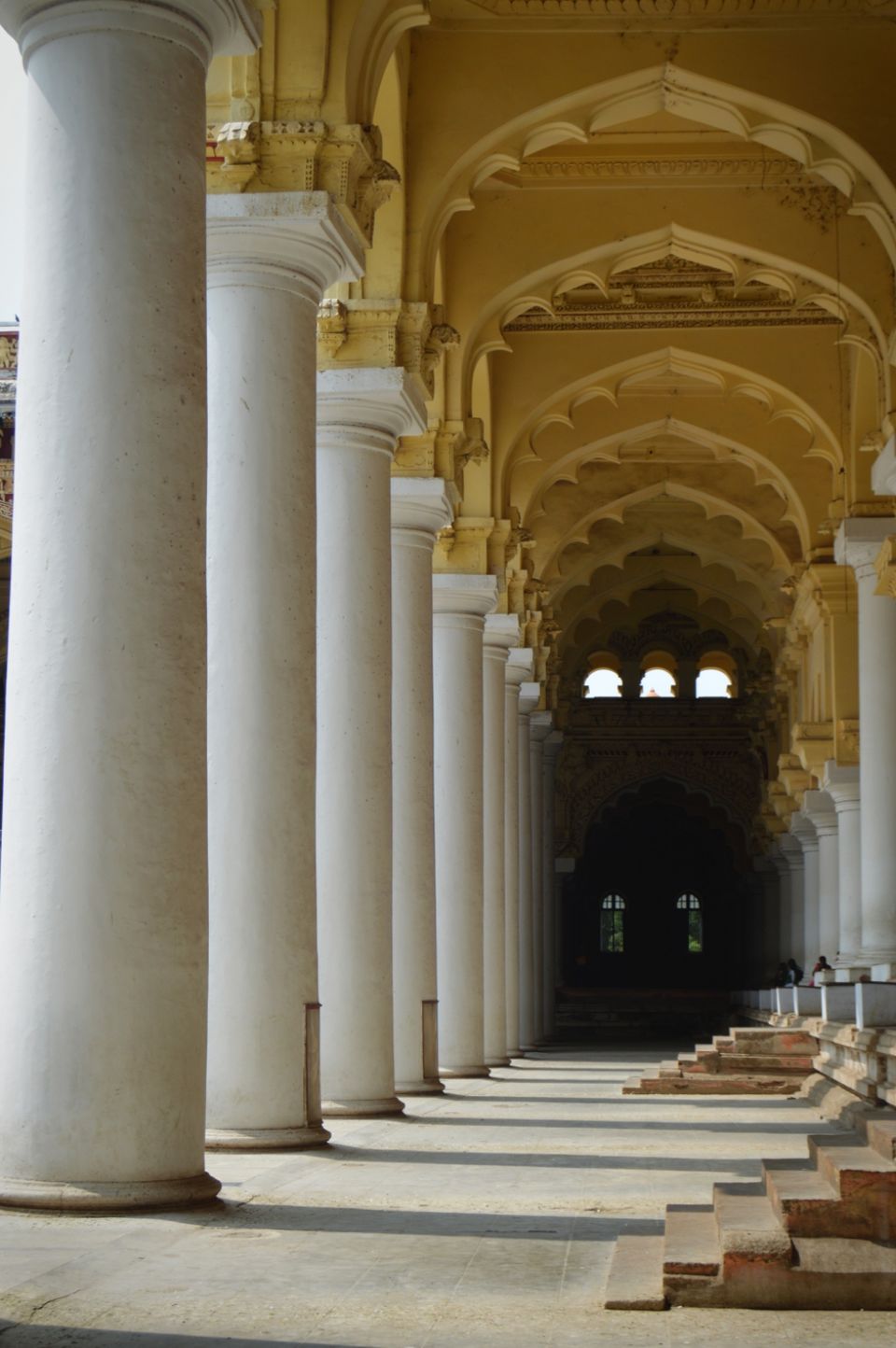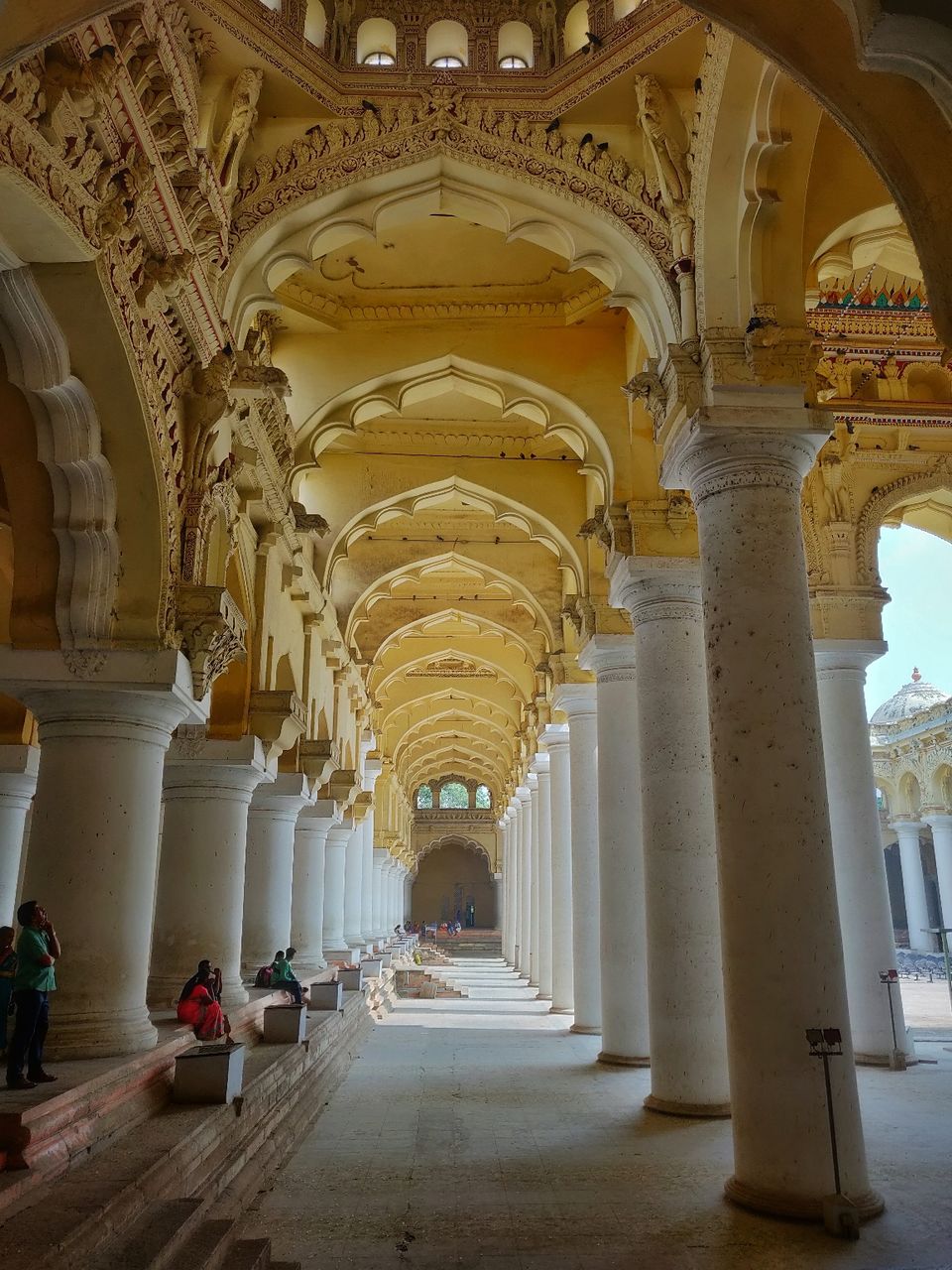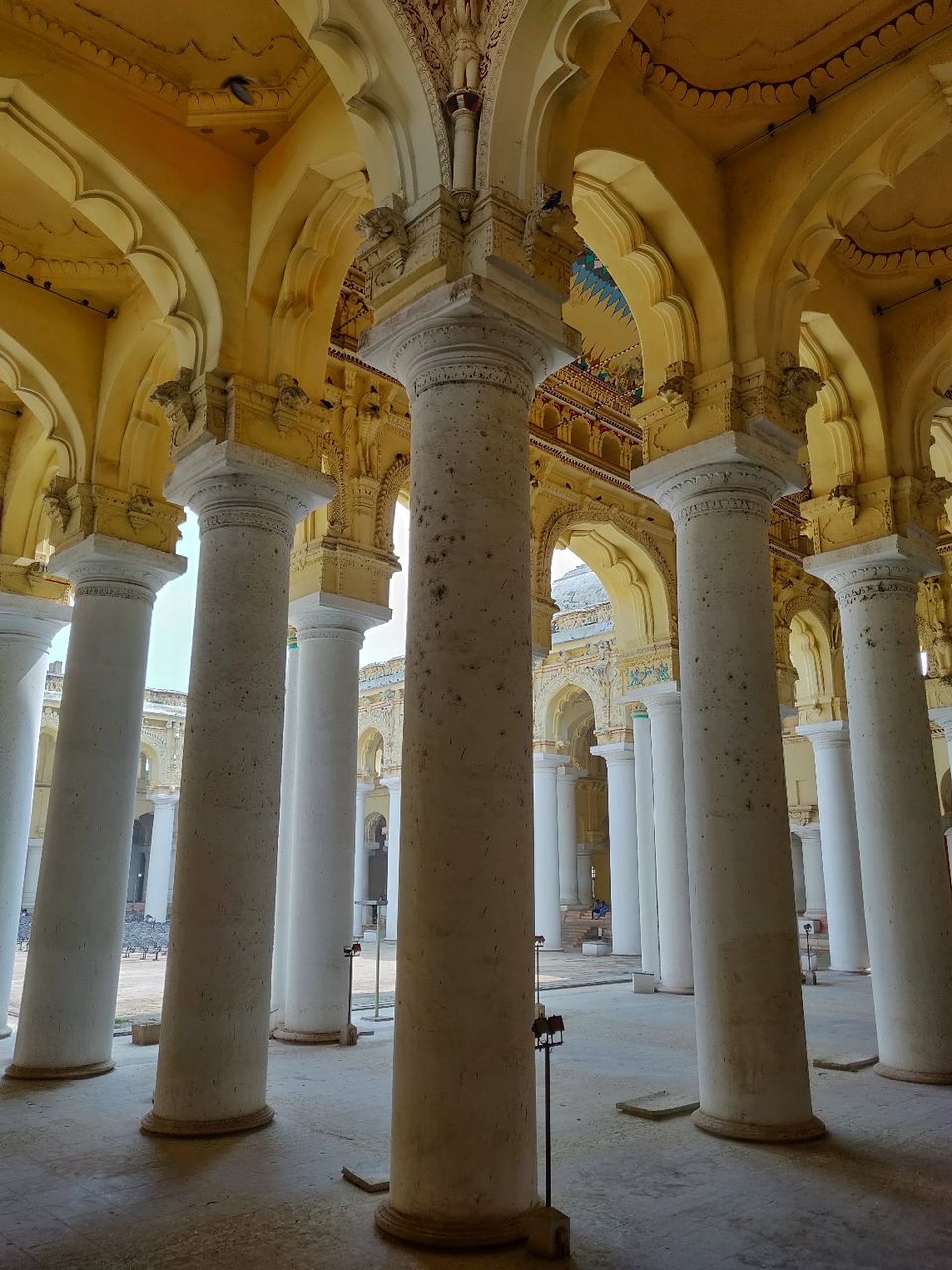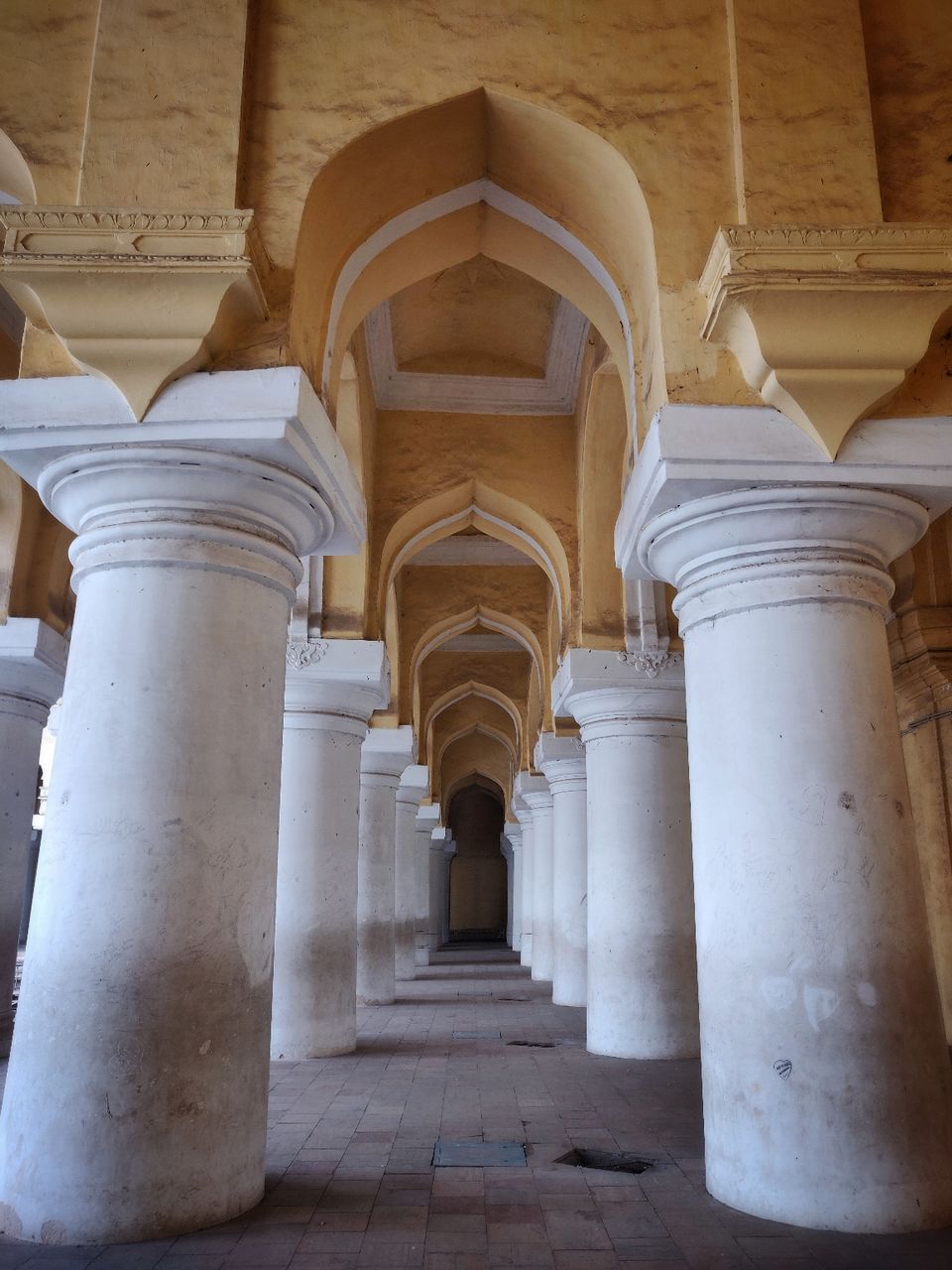 I was able to cover all the above places in half day, and I chose walking as my mode of transport. The places are near to each other so if you love walking then quit motor transport and choose walking, it saves a lot of time too from traffic and you will get the real street experience. People are so friendly so you'll never get lost. Since it was only a one day trip my focus was on the above places only, there are many more places to be seen in and around Madurai so accordingly plan.
Happy Travelling and Live to Travel :)