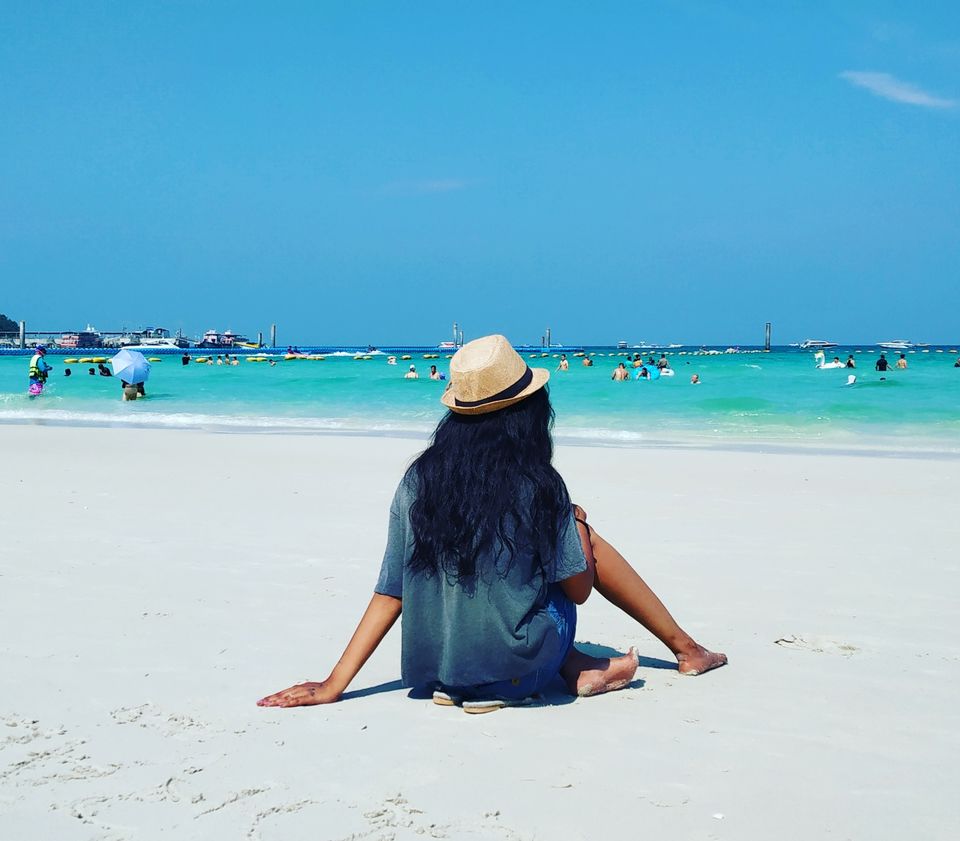 No, you don't need to be a billionaire to travel the world. It is not about how much money you own. It is about how do you choose to save and where do you choose to spend. Travelling is a game of smart planning. So how you can travel without being a billionaire?
Tip 1 - Follow 20/30 formula.
Make a habit of saving atleast 20% of your monthly income. Let's say your monthly income is Rs. 20,000. Saving 20% of 20,000 would be roughly Rs. 4000. This is not a big amount to explore overseas destinations but definitely you can comfortably explore locations in your own state for good 2-3 days!
I had been personally following this trick when I started travelling and I could easily manage to plan minimum couple of treks in Sahyadri mountains, in Maharashtra, which is my home state!
2 treks in a month! A good start to explore.
Tip 2 - Earn a bit extra.
Don't just depend on your main occupation. Always have a backup plan ready! You have ample of options to earn that extra, if you start looking for it. Let's say, you are creative. Start freelancing! Write a blog! If you have knowledge in specialized area, start spreading it through social platforms! Take up online sessions/classes. You may also want to consider working additional, may be by volunteering at an event outdoor.
When I started travelling I used to make portraits and sell! On weekends, I used to take drawing sessions in a studio, to earn that extra. Trust me it does help a lot!
Tip 3 - Invest in 'need' and not in 'want'.
We all know, those catwalk stilettos really look gorgeous or those smart pair of leather shoes are just bang on to pull off your first date!
But do you really need them or want them?
Having it in your closet will surely uplift your personality. But simultaneously you need to invest in good multipurpose sports shoes or a good backpack to travel comfortably. If you are looking to travel frequently you need to invest more in travel needed stuff! So, spend smartly.
Tip 4 - Find your preference.
Know what you love. Mountains or beaches, countryside or off-road, leisure or backpack trip. Just find your preference. Find what satisfies your soul and most importantly what you are comfortable with. Accordingly you will have to invest in what is required and save money as per your preference. If you love mountains you may want to save for good and atleast basic hiking equipments but if you love leisure travel you may want to invest in good quality baggage trolley and gadgets. So, look out for your preference.
Tip 5 - Avoid exploring same place twice!
Unless you are a millionaire, just kidding. Even a millionaire can not explore everything. The world is endless and there are infinite places to explore. Even if you visit new place, everyday in your whole life, you will not be able to see everything in this world.
So, avoid visiting the same place again. It will definitely help you save good money for your new unexplored destination. This is my personal favourite tip!
Let me know if these tips help you!
Photo blog on instagram - @travel_with_snehal