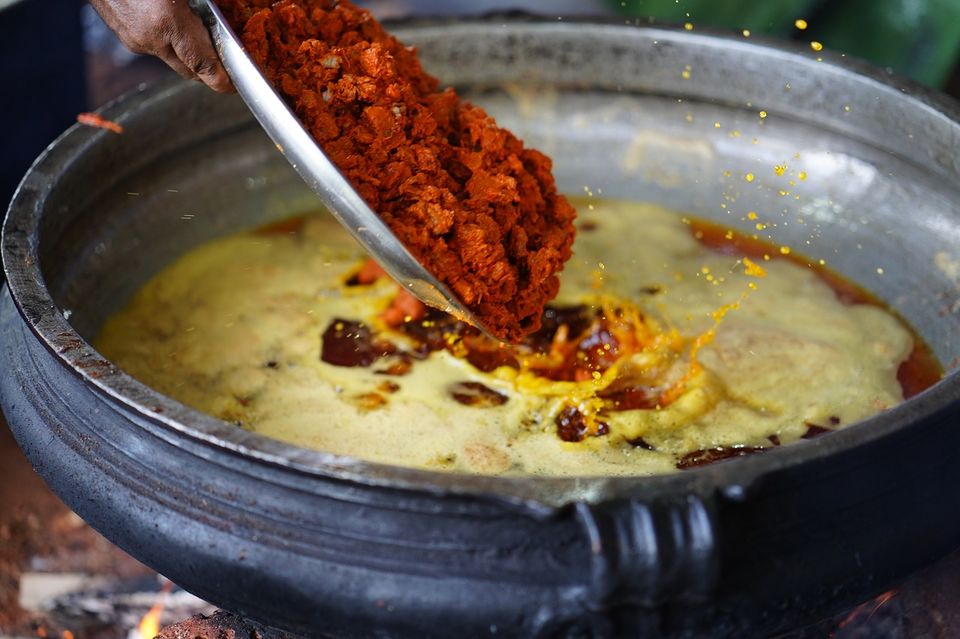 In the Marathi language, the word khau refers to treat and is popularly used by elders when they have to pamper a kid or stop him from whining. They would say something like - "Khau hava asel tar shant bas!", which translates to -"Shut up if you want some treat!".
Then according to legends, the kid would be taken to some street where he would eat his khau like Kumbhkaran. And that's how I think the term Khau Galli became relevant.
Over the years khau gallis have become a popular hangout spot for Mumbaikars wanting to experiment with different dishes at one place. From Mutton Kebab Pav to Pink Pasta, you will find some really interesting food out here on the streets. So come, let's have a look at these khau gallis in Mumbai.
CSMT Khau Galli
This is the one with Canon Pav Bhaji. If you are in the fort area exploring the heritage Bombay then your hunger pangs will be answered here. Right opposite the iconic CSM train terminus you will find food stalls lined up serving Maharashtrian, Punjabi, South Indian, and many more food items.
Located near the SNDT College, the khau galli is quite popular amongst students and office goers. The proximity to Churchgate station makes it a perfect evening snack spot. From milkshakes to chicken lollypop, this street is one-stop-shop for your hunger calls.
Borivali West Khau Galli
Ever heard of a Bahubali sandwich or Pizza Sev Puri? Not kidding! If you haven't then you should definitely head to Borivali Khau Galli to try the experimental street food and probably end it with a paan at the famous Ghanta Paanwala.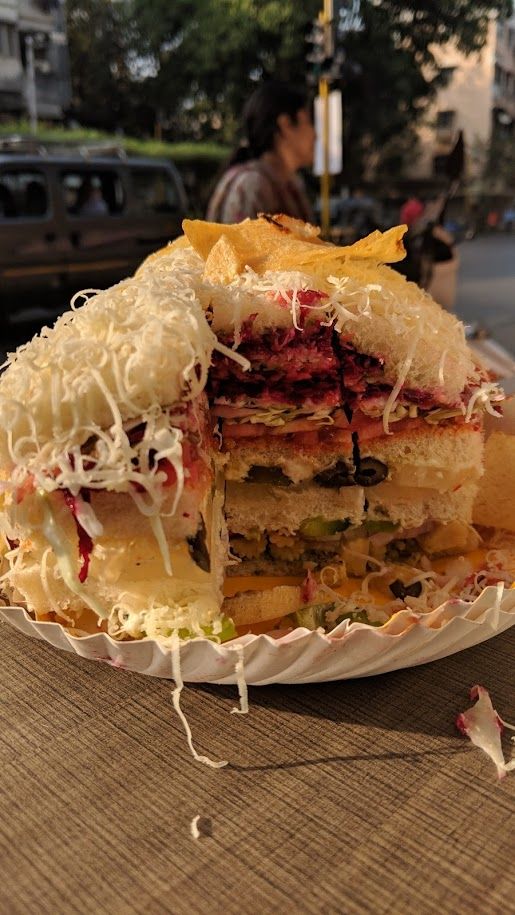 Bandra people rejoice! It's your beloved carter road on the list. Mumbai's jewel Bandra has a lot in its magic hat and Khau Galli at Carter Road is one of the items. I don't need to add much to this but you will get everything here. Period.
This place needs no introduction at all! Right Mumbaikars? After all, it's a jannat for non-vegetarians. Mohammed Ali Road is everyone's favourite street food destination especially during the month of Ramzan. The whole place becomes a melting pot for some of the delicious dishes like kebabs, malpoa, firni, kheer, kheema, and many more.
Mahim Khau Galli
A wonderland for non-veg lovers, this street is famous for faloodas, halwa, kebabs, and everything that will make you salivate.
Ghatkopar Khau Galli
Mumbai's vegetarian foodies can find their comfort food in the khau galli at Ghatkopar. From grilled sandwiches to delicious dosas, this street is always bustling with veggie lovers.
Princess Street Khau Galli
After spending hours shopping at Mangaldas and Crawford Market you will have to refuel your belly. And what better than the comfort of street food at the famous Khau Galli at Princess Street. Do try the ice halwa from Chandu Halwai or Mohanbhai Mithaiwala!
Now enough with the reading. It's time to head out and pamper your belly by visiting these 8 khau gallis.
Are you a foodie like us? Then do share your memorable food stories with us here.
Why should English readers have all the fun? Tripoto is now available in Hindi: https://www.facebook.com/TripotoHindi/
Frequent searches leading to this page:-
khau galli mumbai, best khau galli in mumbai, mumbai khau galli, khau galli in mumbai, khau galli mumbai, borivali khau galli, khau galli near me, weekend getaways from mumbai