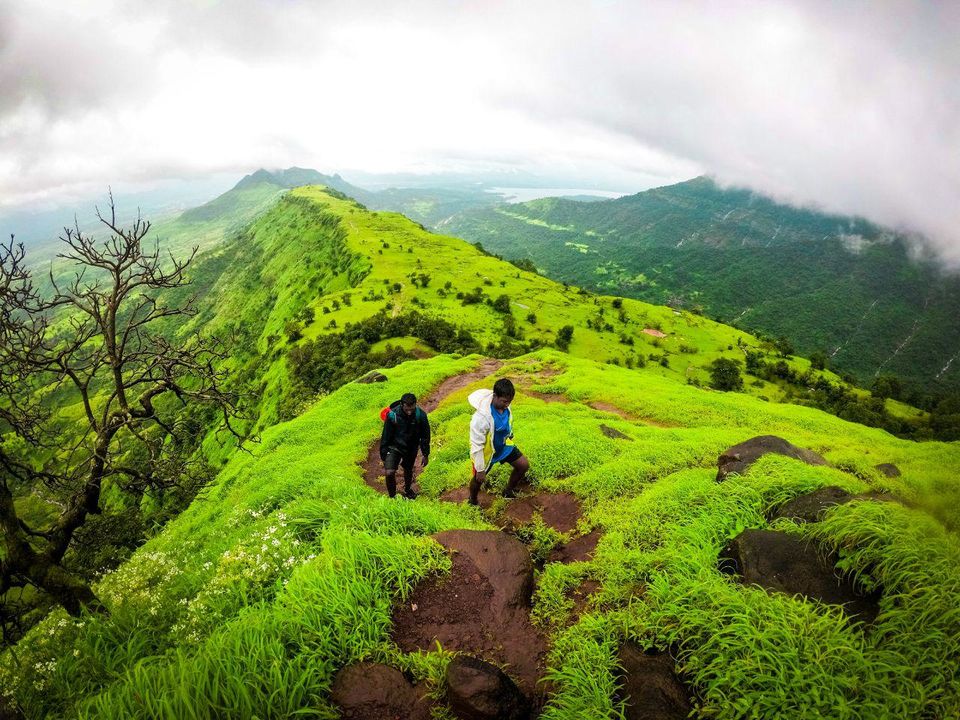 What do you do when live in Mumbai, and have a free Sunday with no plans? You push yourself to wake up in the morning, despite feeling like hitting the snooze button. Get into your trekking clothes - quick drying t-shirt and pants, and pack your bag with the essentials - a raincoat, 2 litres of water, money, basic first aid, and your phone. Yes, we are going on a hike!
Get to the nearest railway station, and board a train headed to Karjat. I usually take the first or second train leaving in the morning. You have to get off at the penultimate station - Bhivpuri Road. Once you get off the station, walk towards the main road, and take a left. You will soon come across a bunch of stalls selling some snacks like vada pav, poha, and tea. First things first - grab something to eat.
After having breakfast, hit the trail from the road. If you are confused, ask anyone the way to the Dhom lake. You will pass by some houses, before hitting the actual mud trail. The route goes along the banks of the lake.
If you go here in the monsoons, you will also cross a small, shallow stream. You will also come across many waterfalls in the area.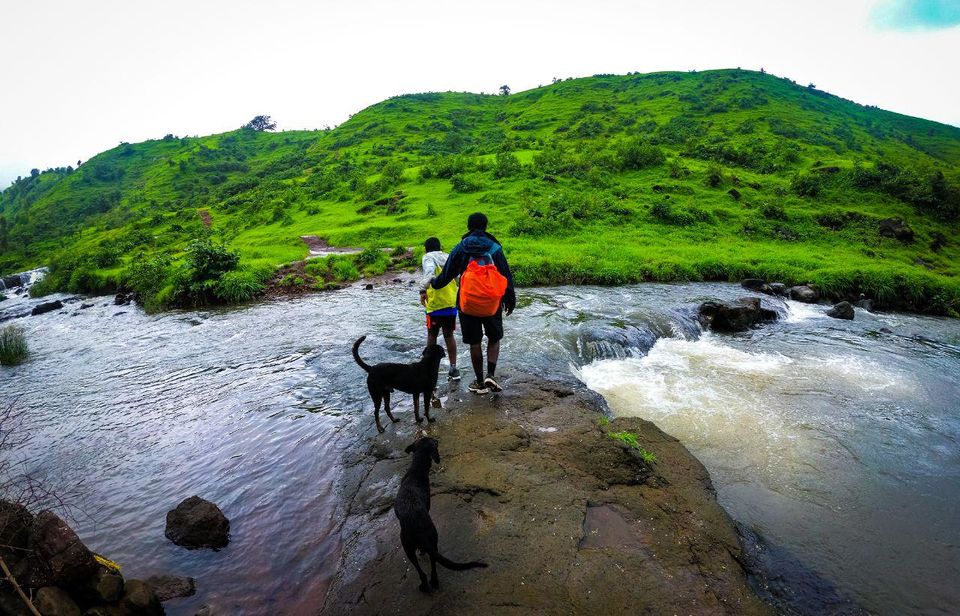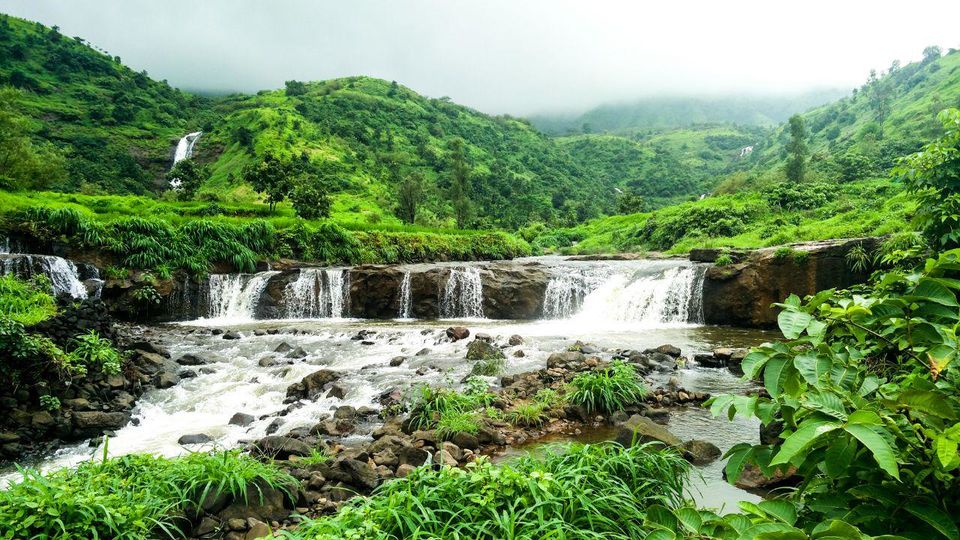 After the lake, the trail starts climbing upwards. After about half an hour on the uphill climb, you will come across a big mango tree. 10-15 mins from the tree lies the small hamlet named Sagachi Wadi. Take some rest if you want, and enjoy the beautiful views of the lake and the trail from here.
After Sagachi Wadi, the trail is a continuous uphill climb. Pace yourself, and walk in a steady rhythm. After about half an hour of walking, you will be welcomed by the vast, green Garbett plateau.
Once you are at Garbett plateau, you can see Garbett point on your right hand side. It is surrounded by metal railing, and the route to the point takes about 20 mins from the plateau. Take care, as it may get slippery in parts here!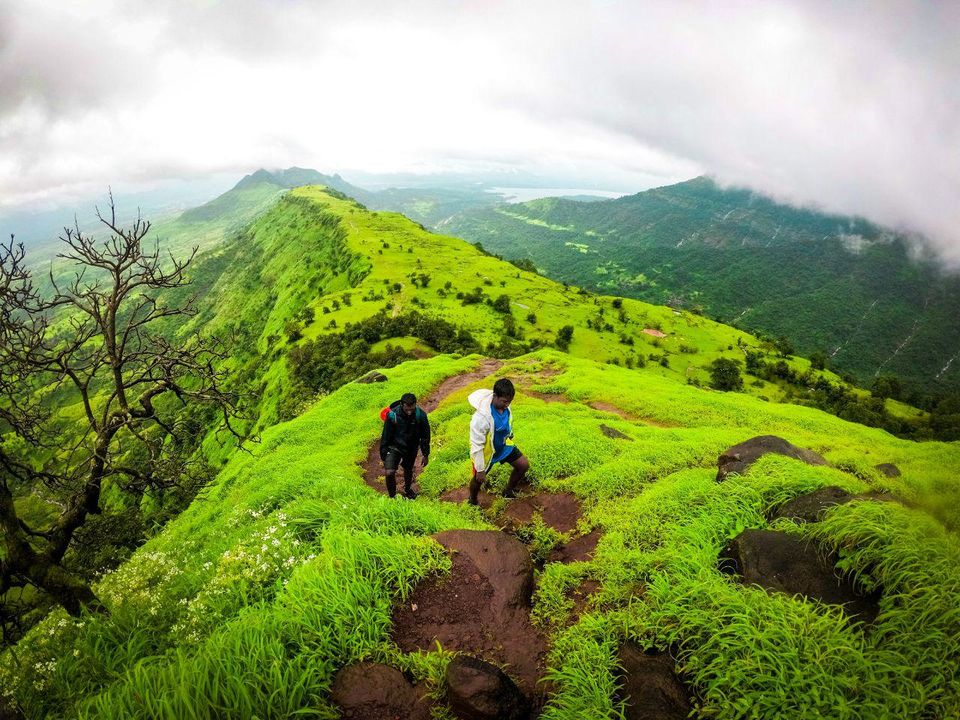 Garbett point is the highest point of the trek! You've made it to the top. Take some time to gaze at the beautiful views surrounding you before heading towards Matheran.
From the point, walk straight through a lovely forest trail till you reach Matheran. It will take about half an hour of walking at at a moderate pace to make it to Matheran.
Once you are Matheran, stroll around the shops serving tea and snacks. Refuel your tummy! Post that, head to the exit of Matheran called Dasturi, and get into a shared taxi (costs Rs. 80 per seat) which will take you to Neral station. Catch a train back to Mumbai from here.
The entire trek takes around 3-5 hours to complete. Travel would take about 1.5 hours one way from Mumbai. To give you an idea, I left arounr 6.30 am from Mumbai, and was back to Mumbai by 3.30 pm.
All in all, the trail from Bhivpuri to Garbett Point is a classic monsoon hike that can be enjoyed by people of all ages!
For more articles and information about trekking tips and hacks, go on over to my website www.girlonthemountains.com!