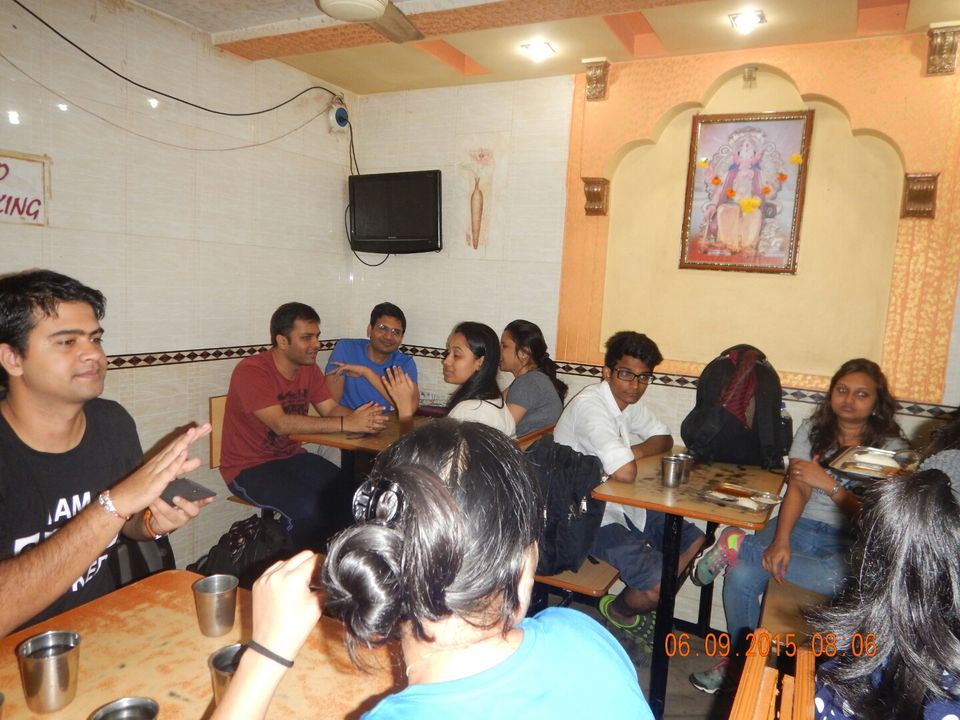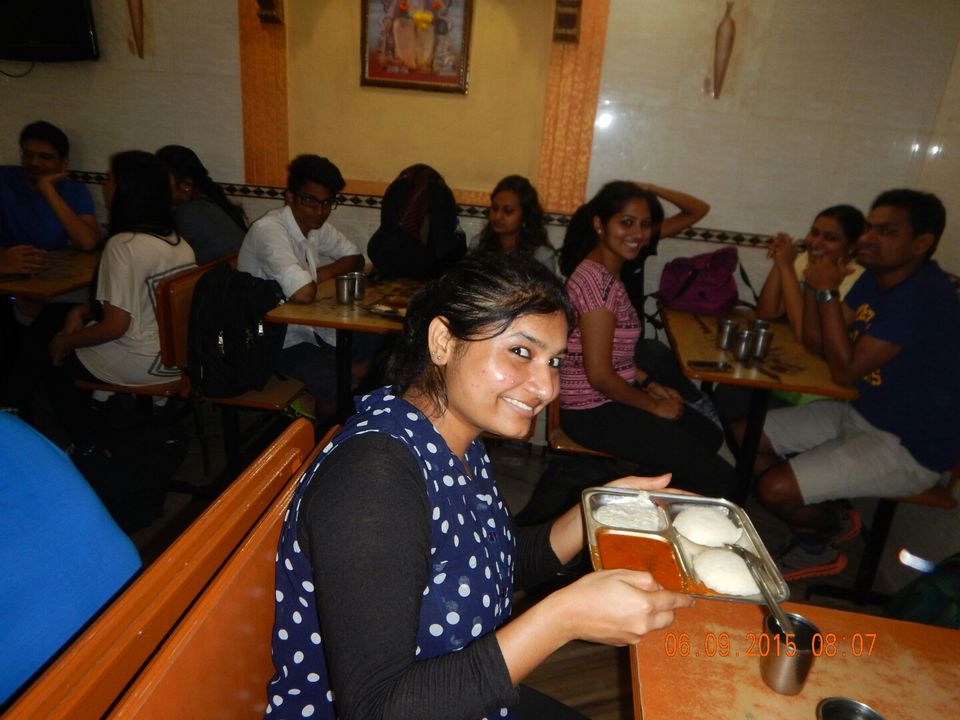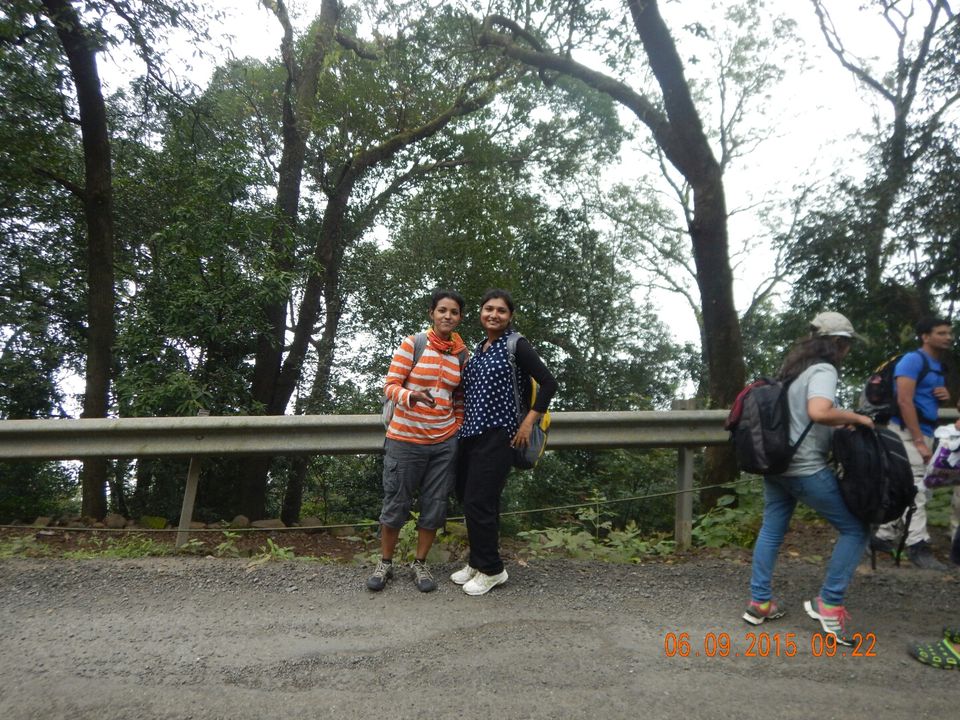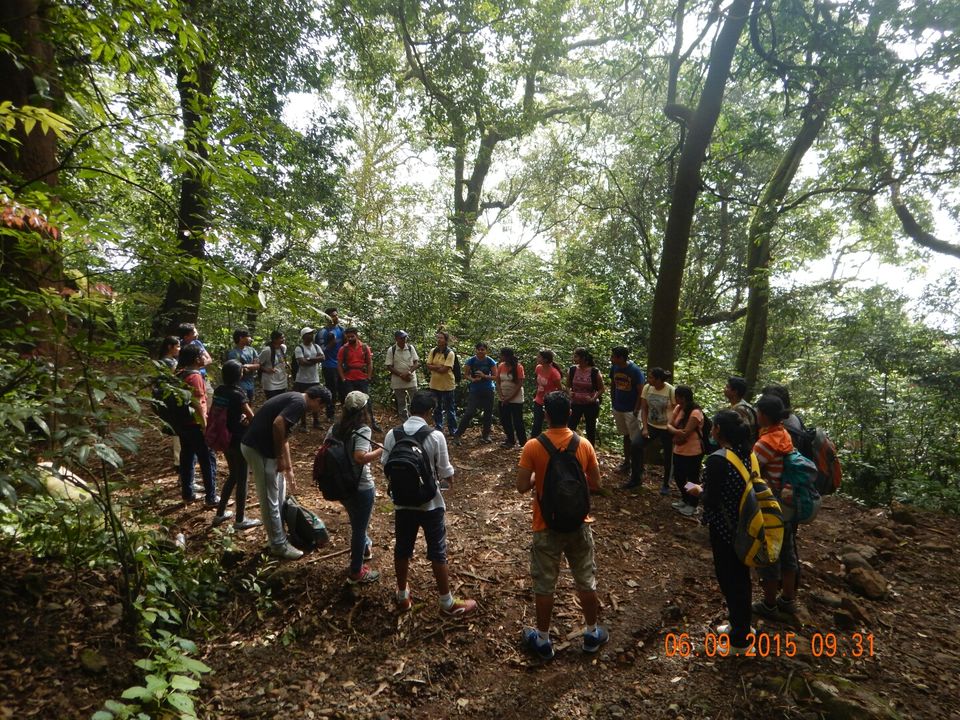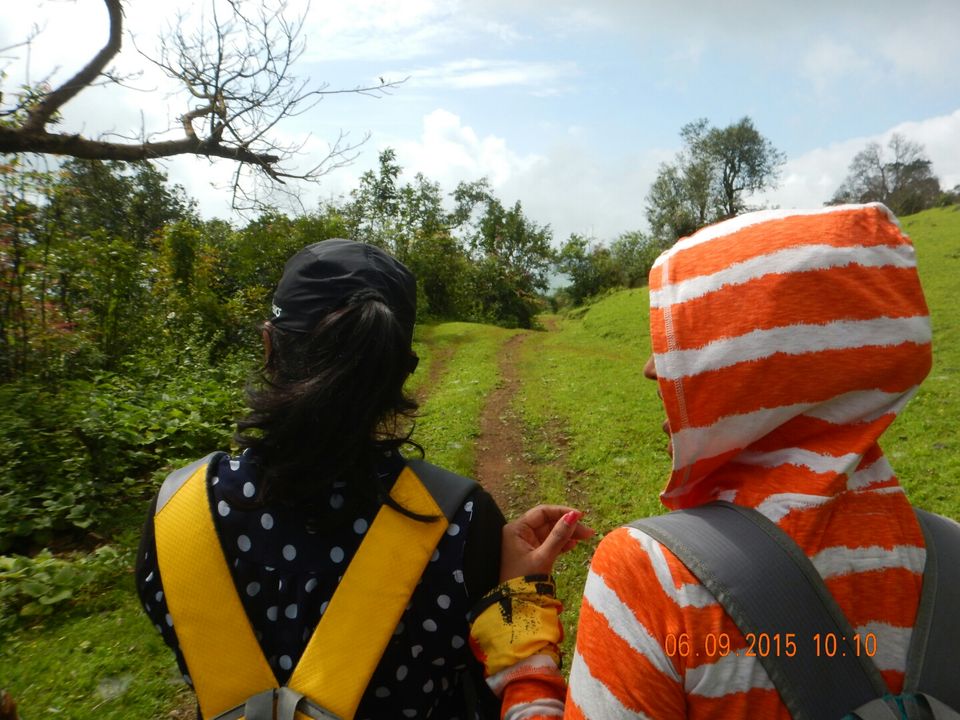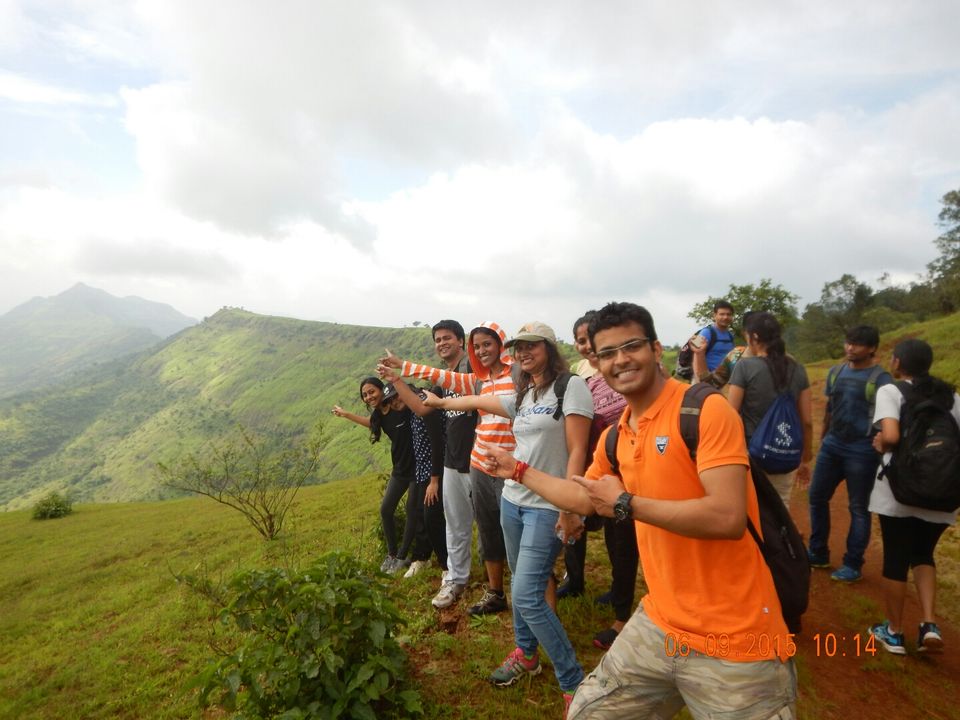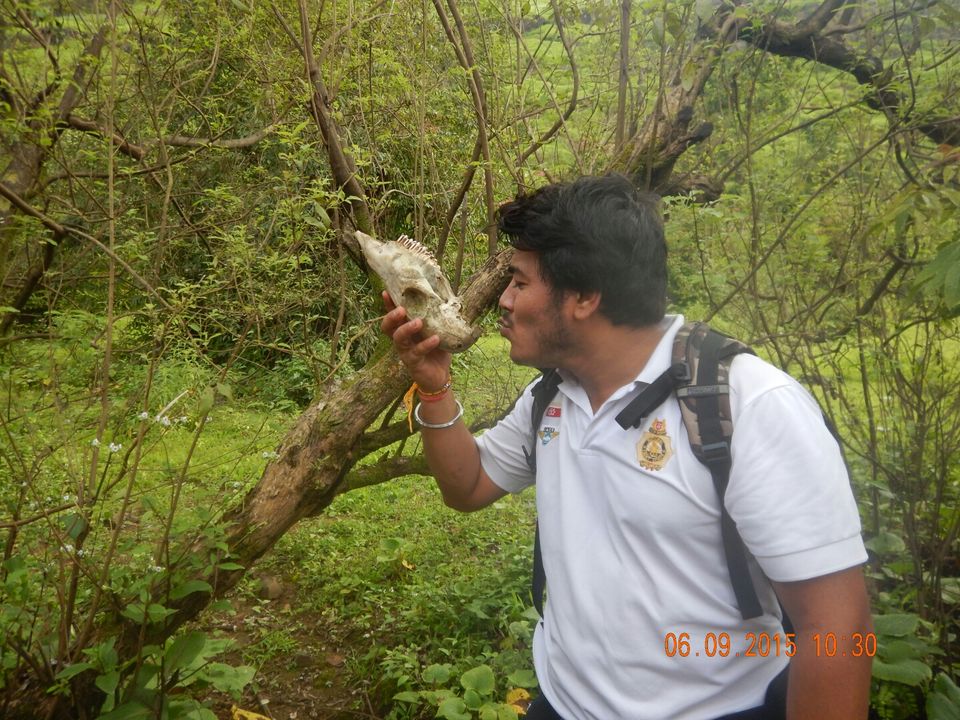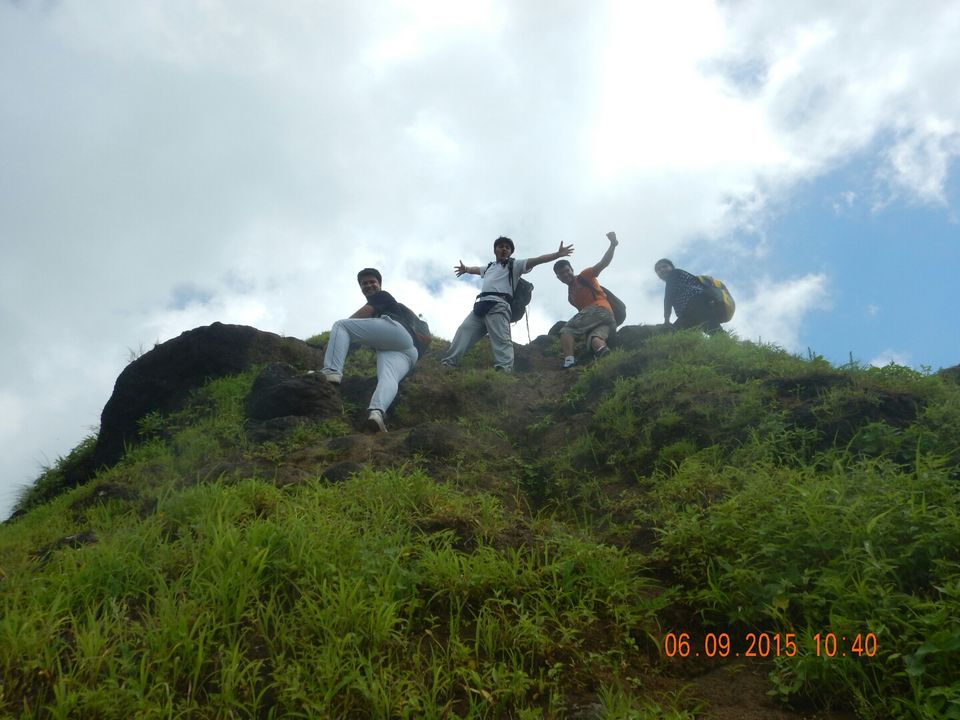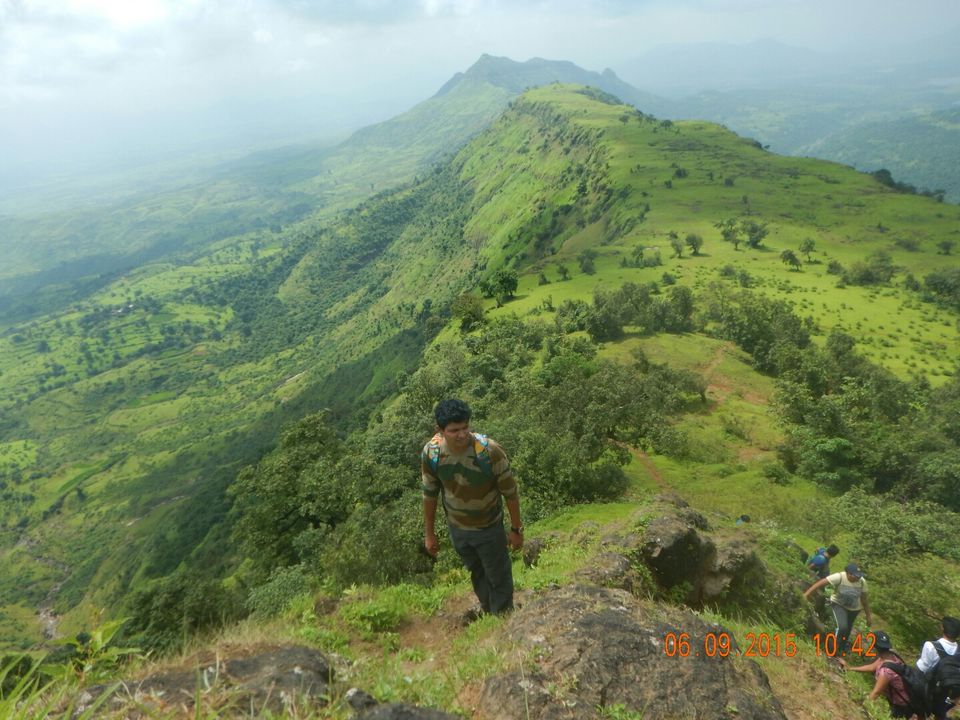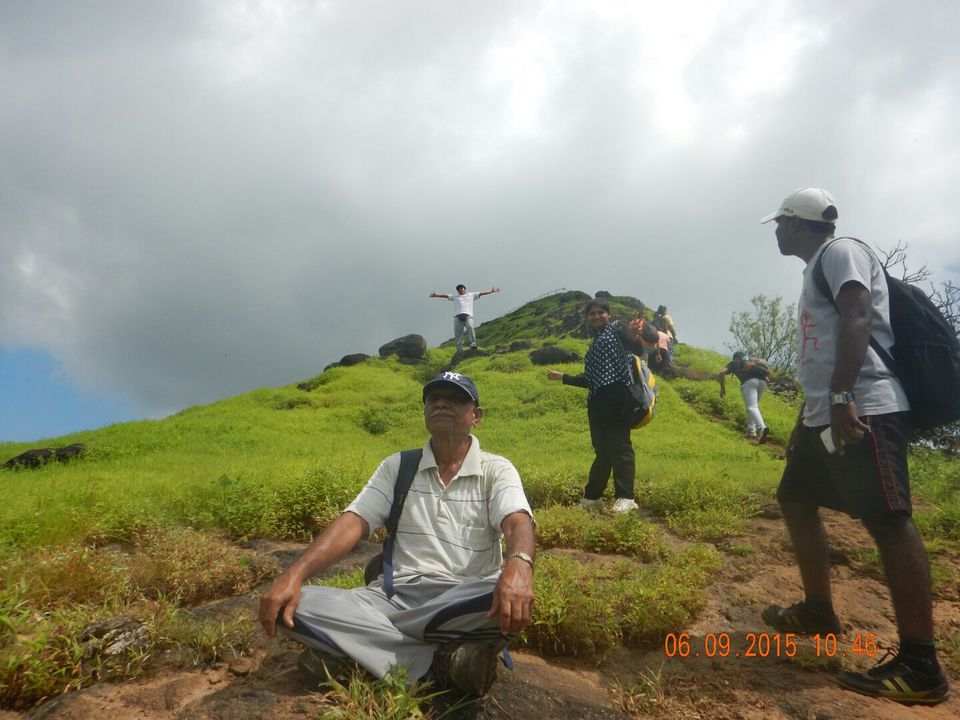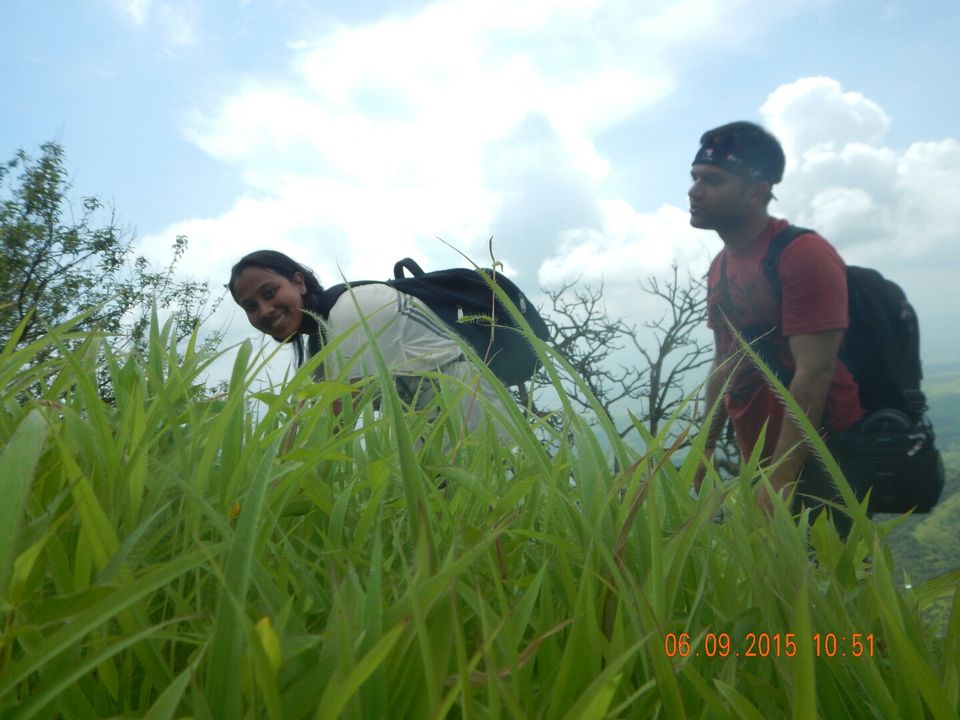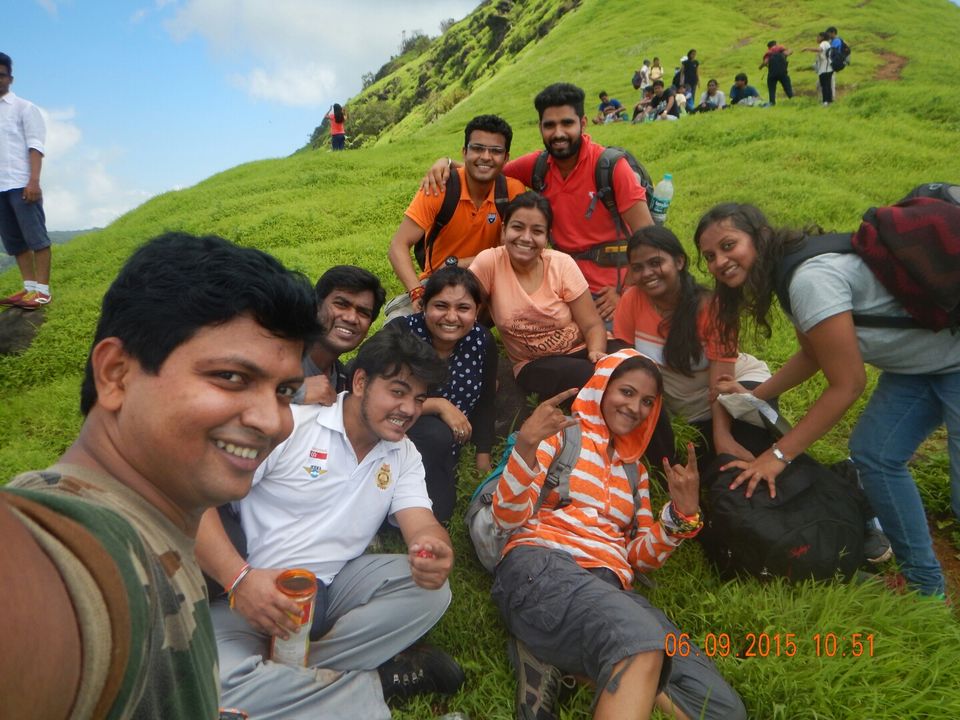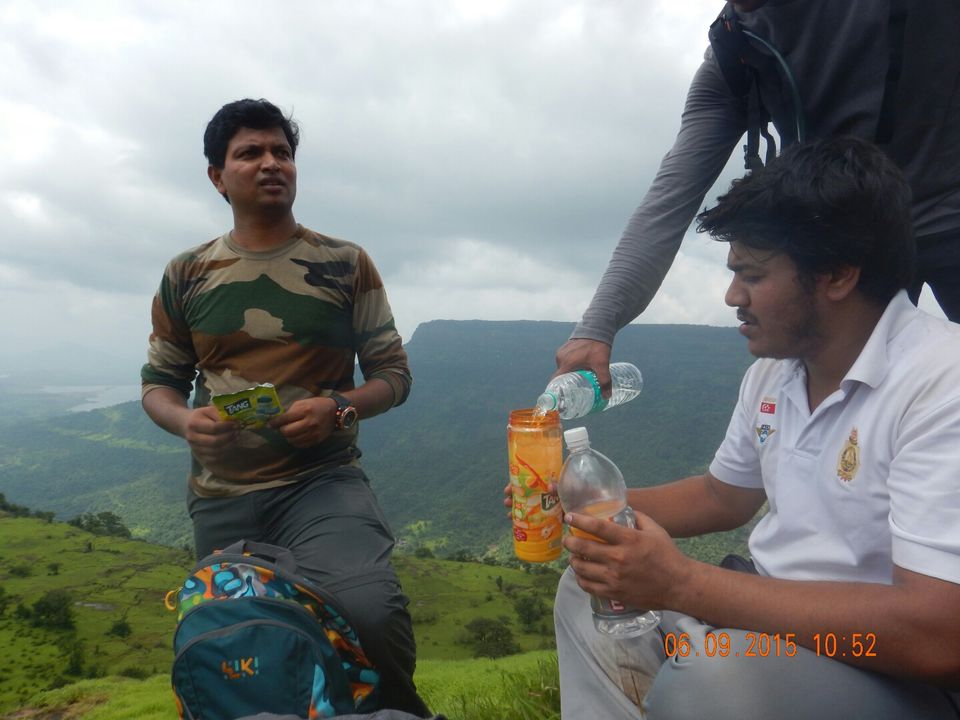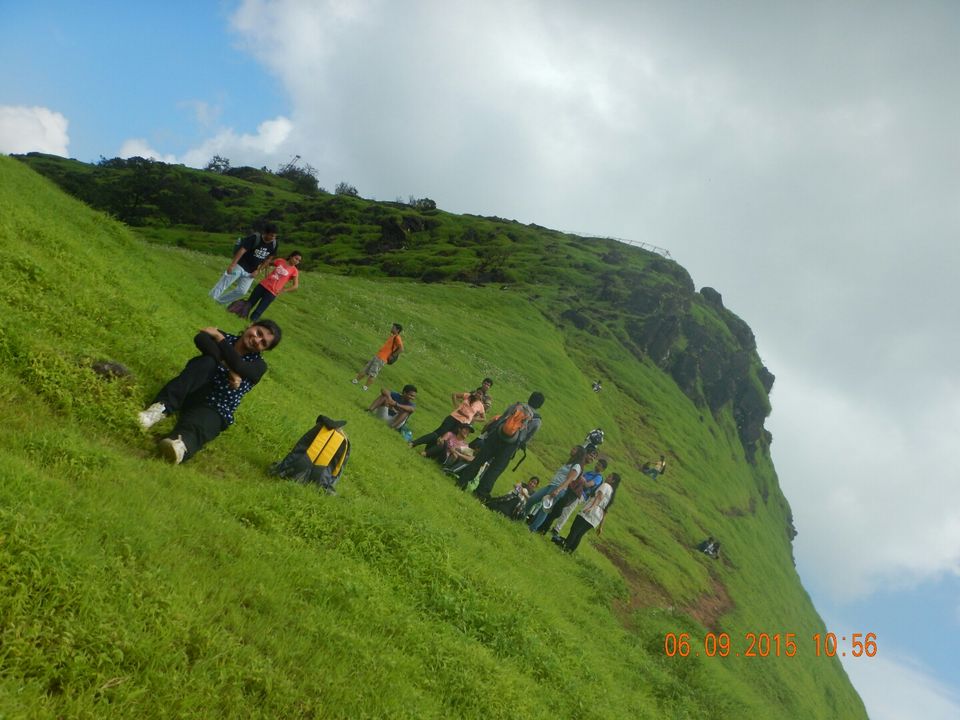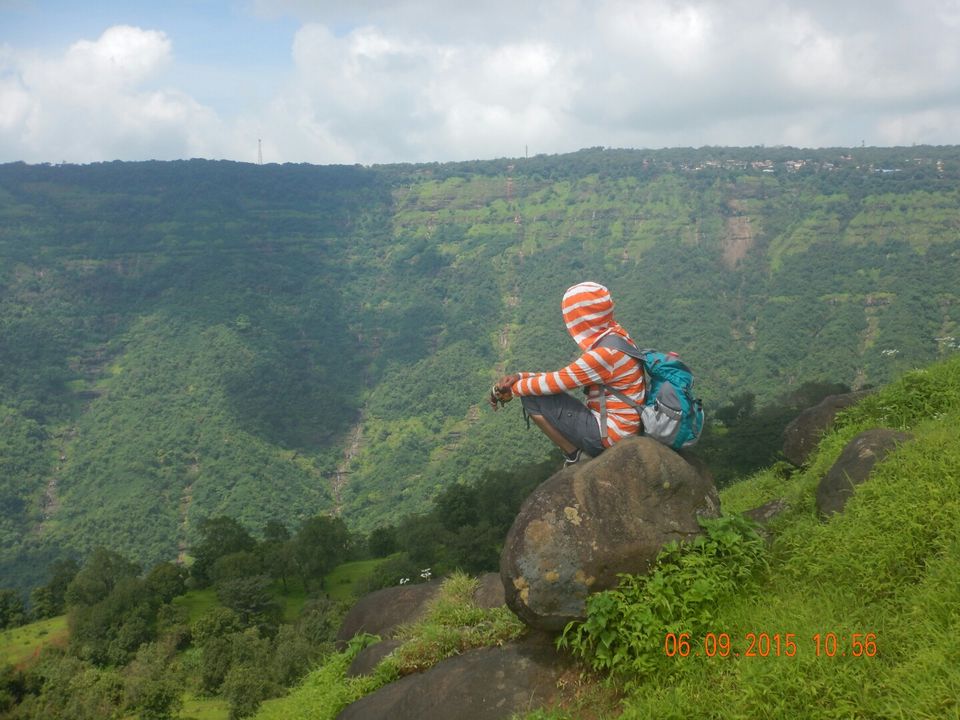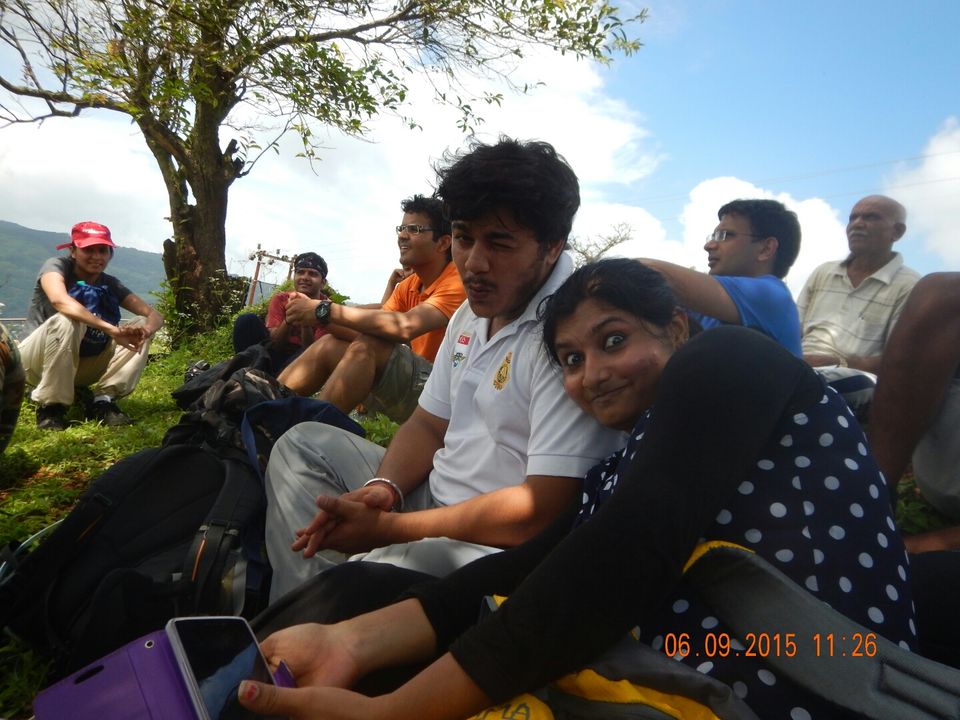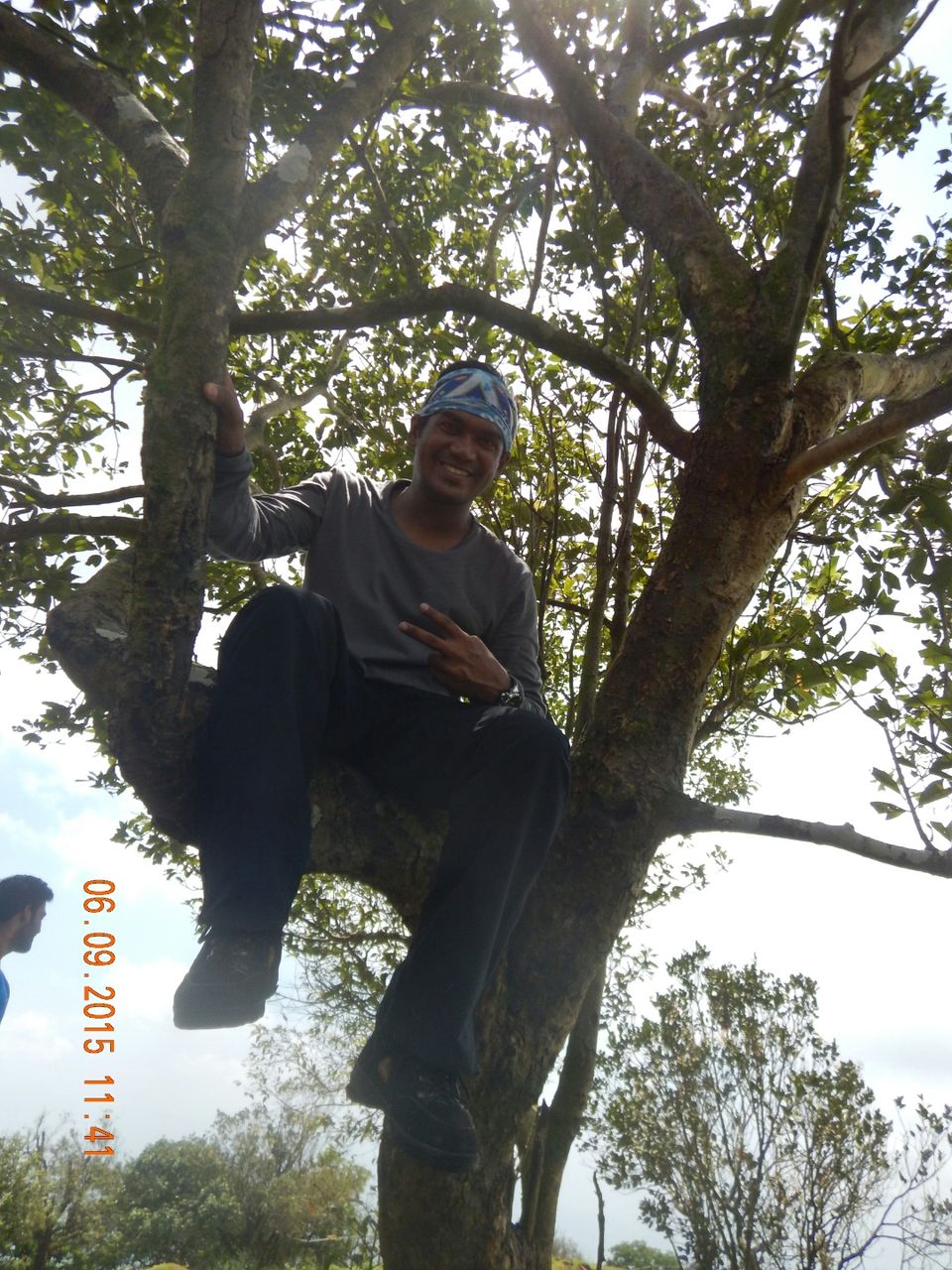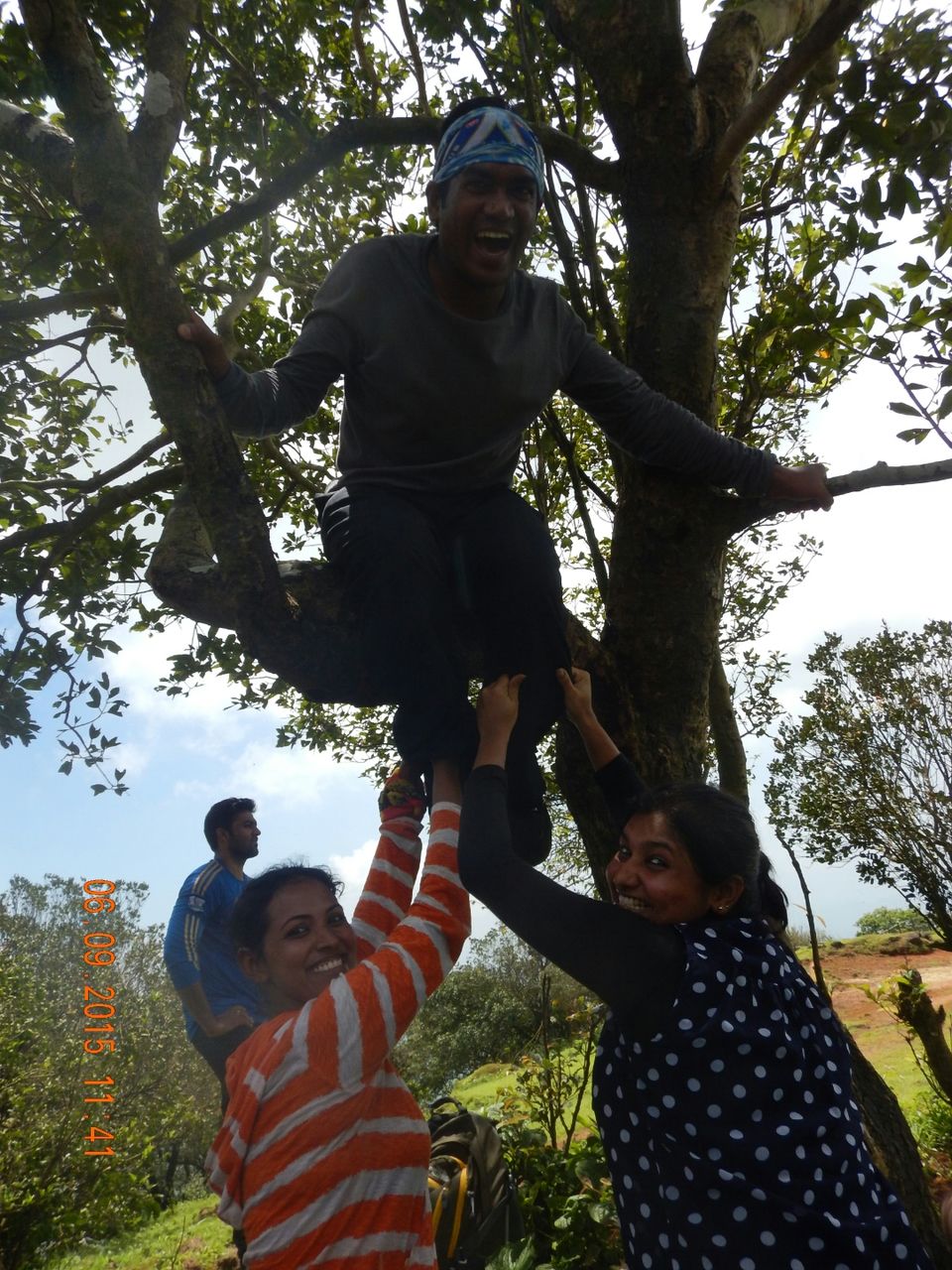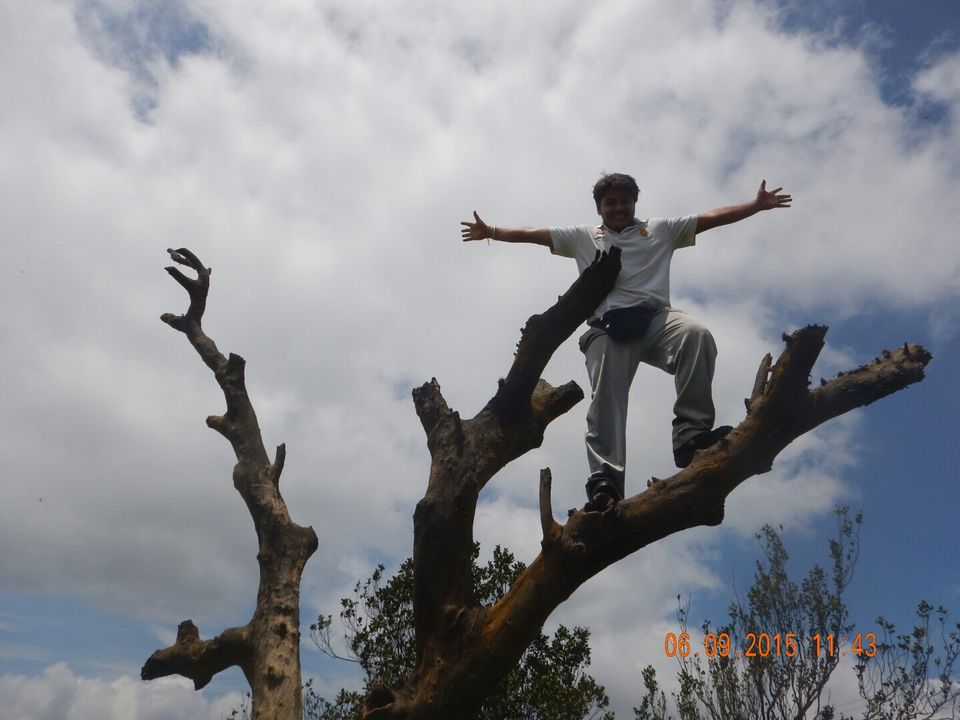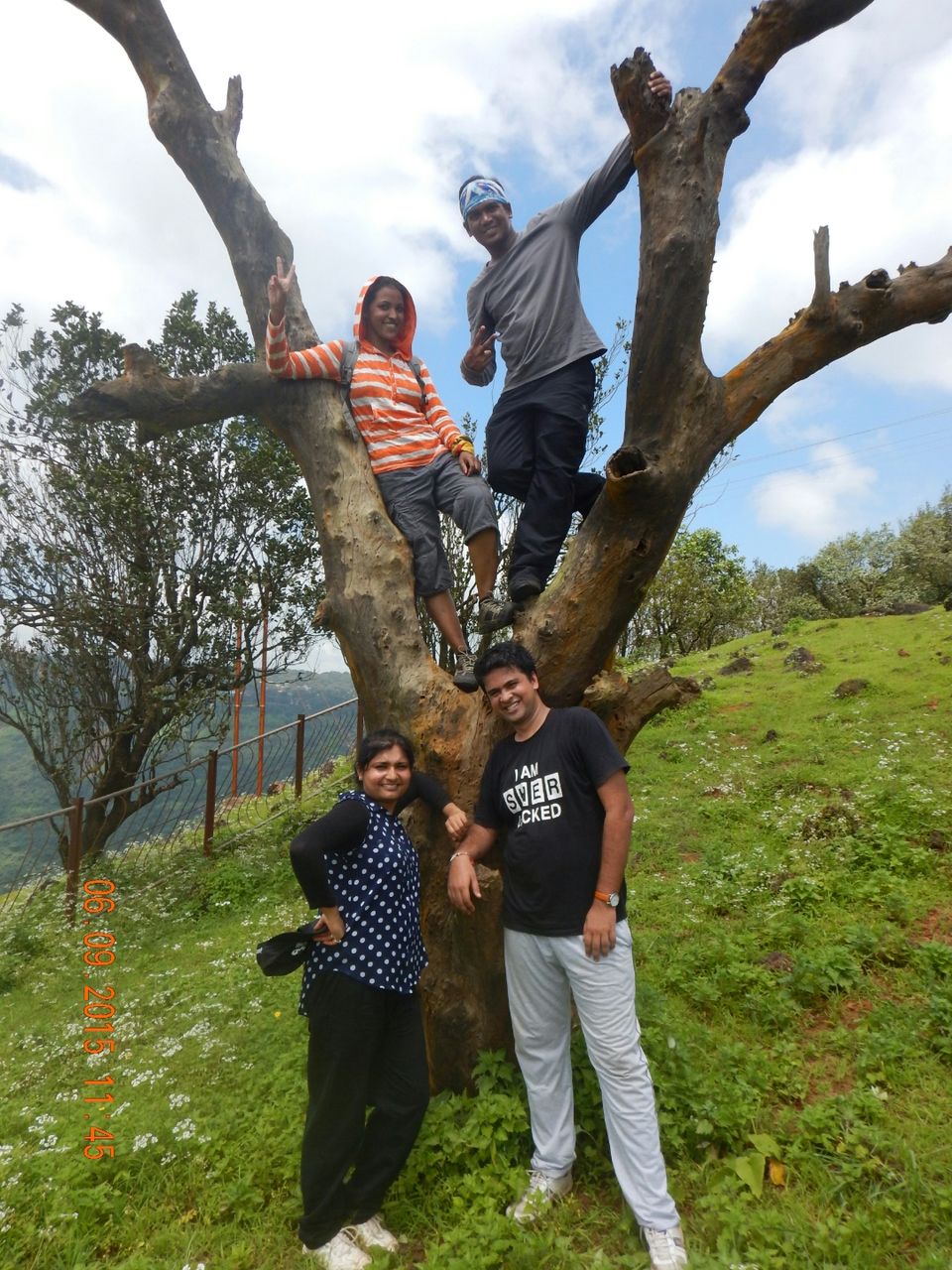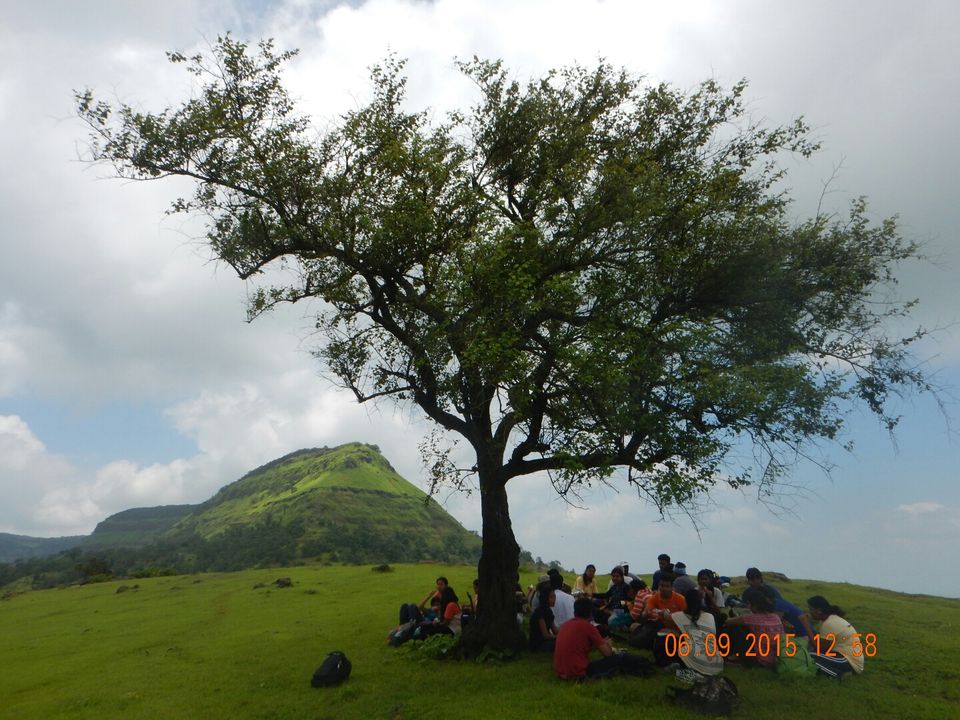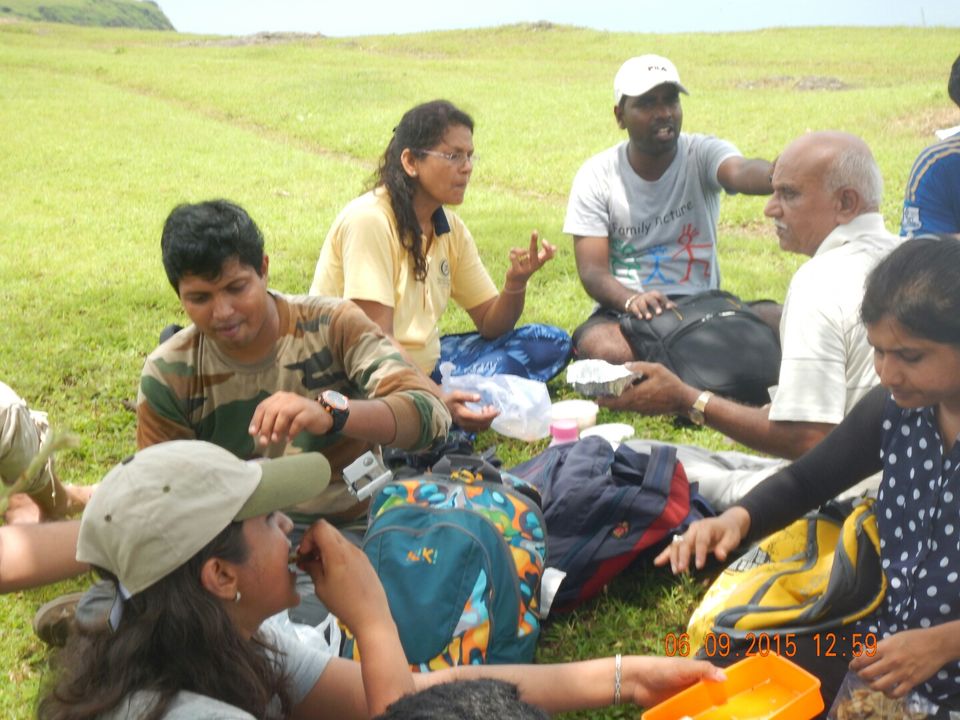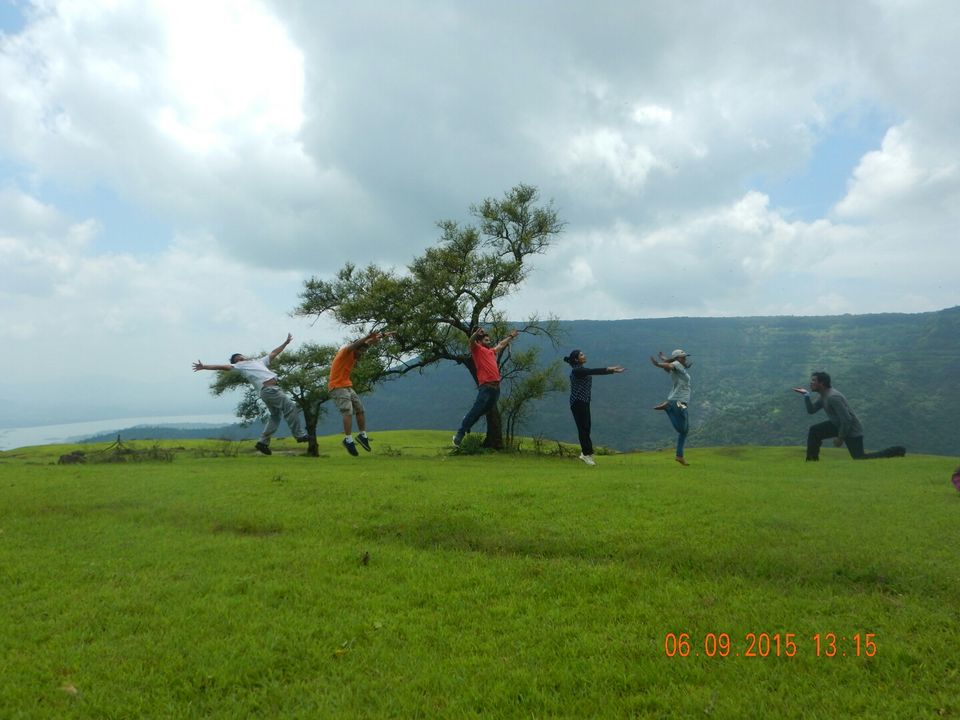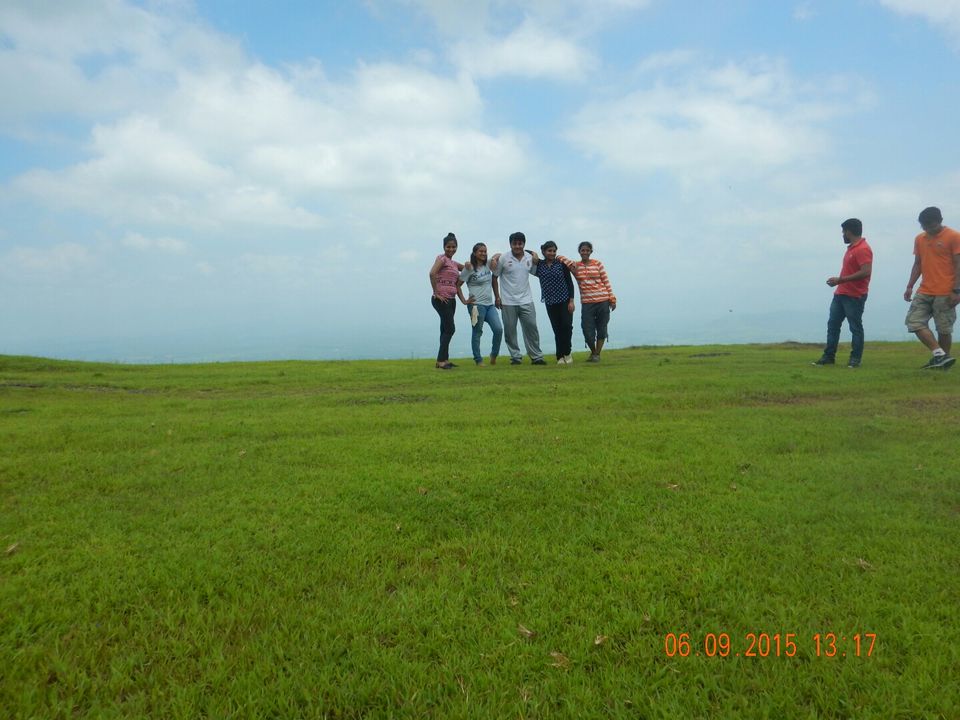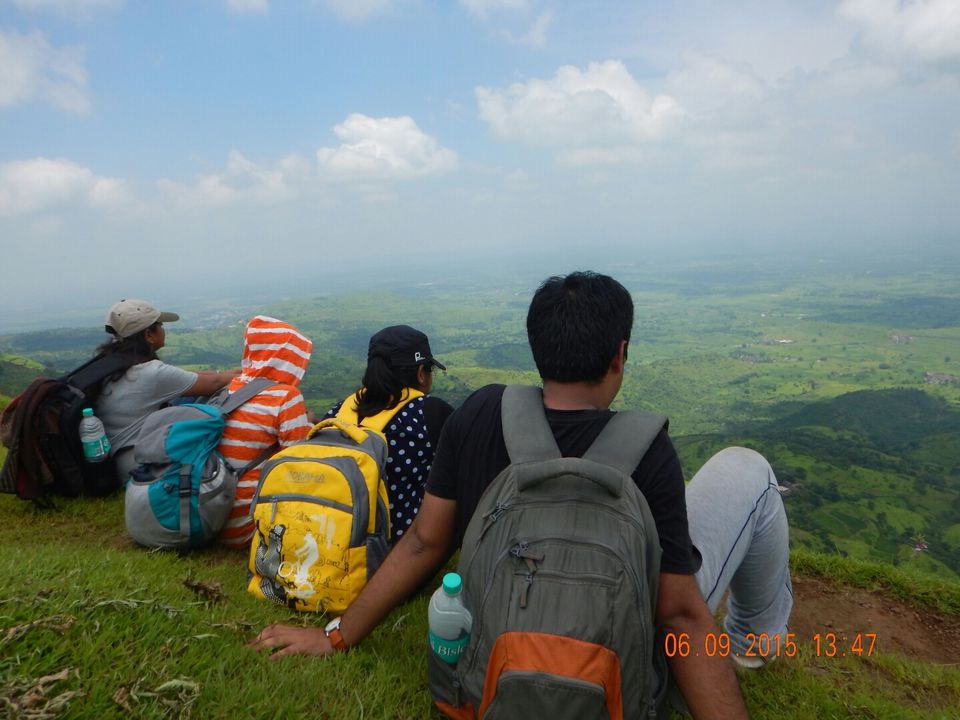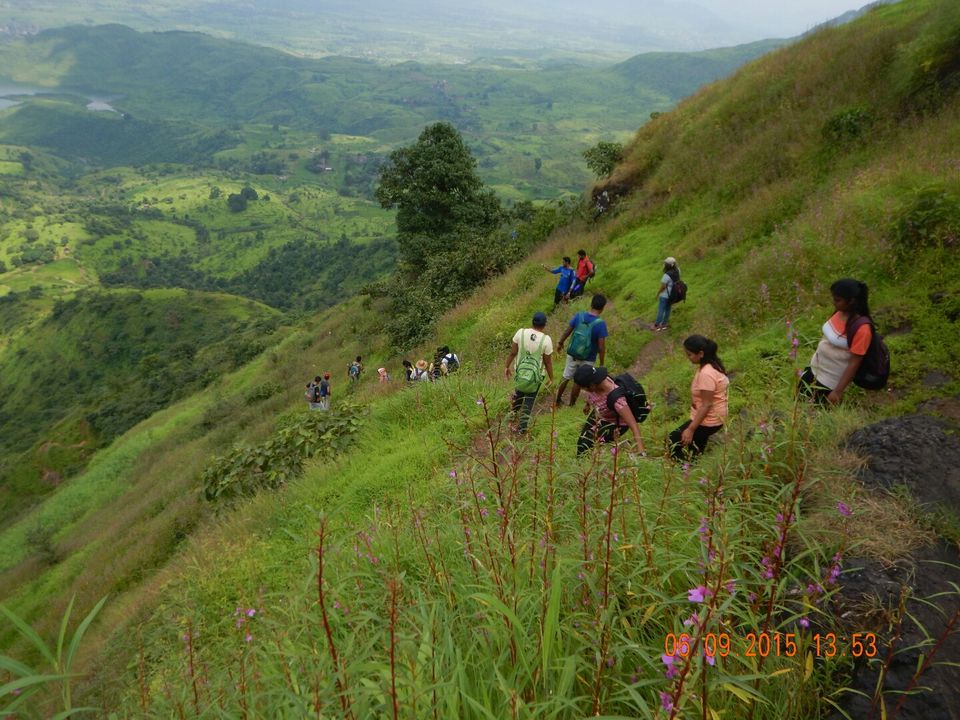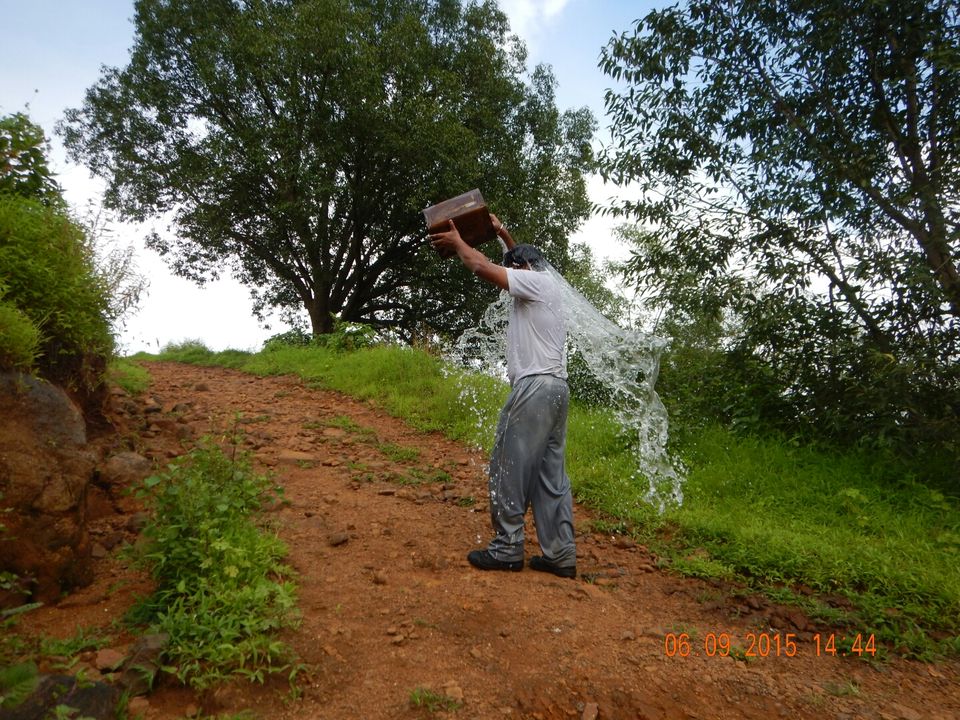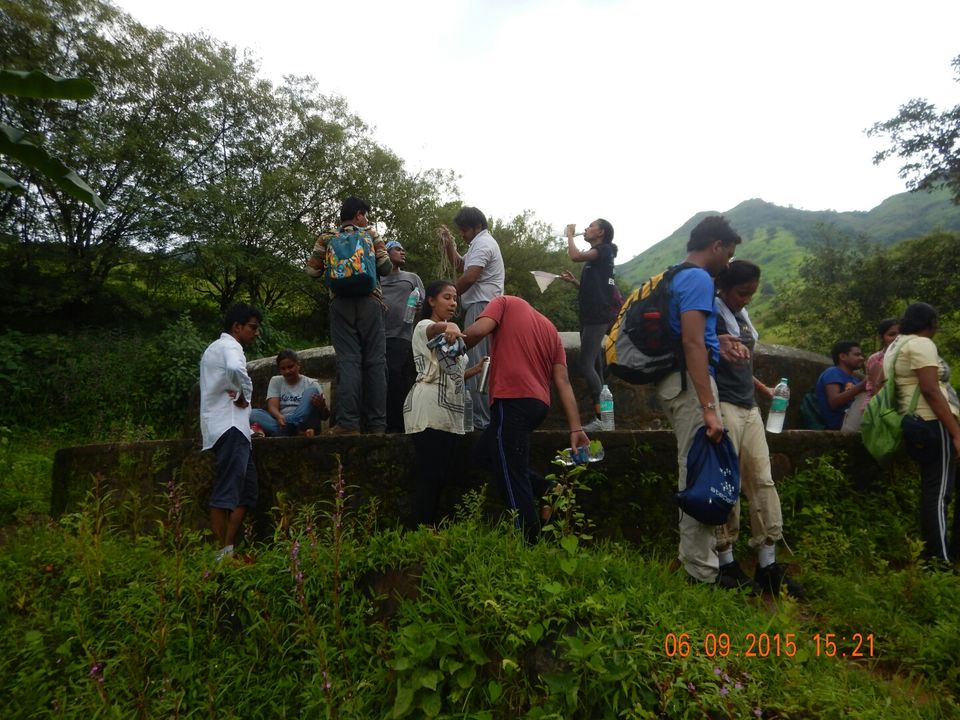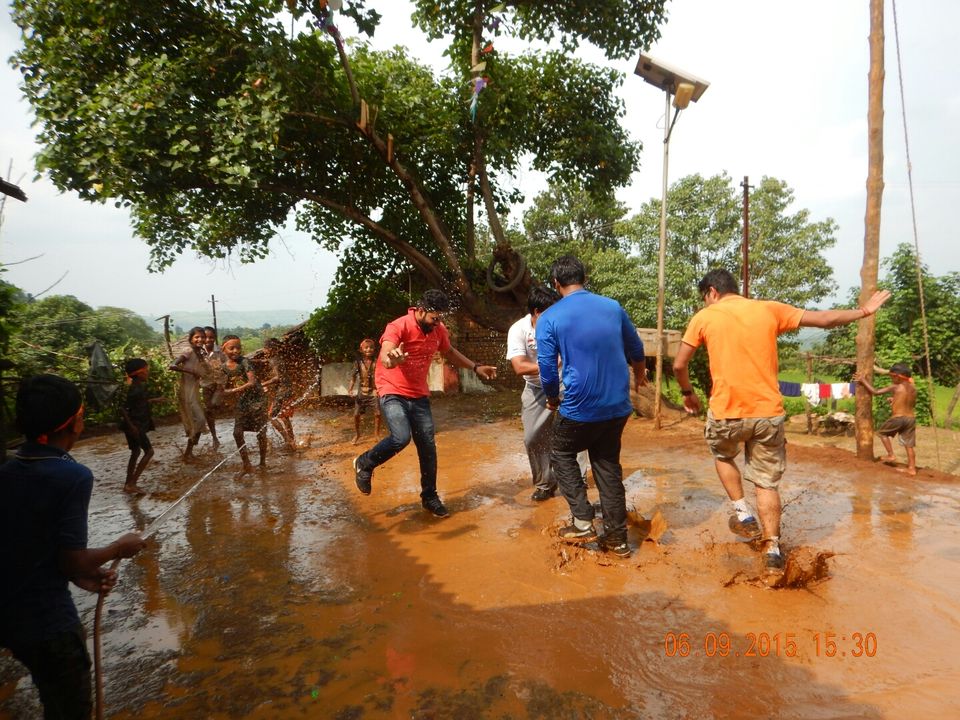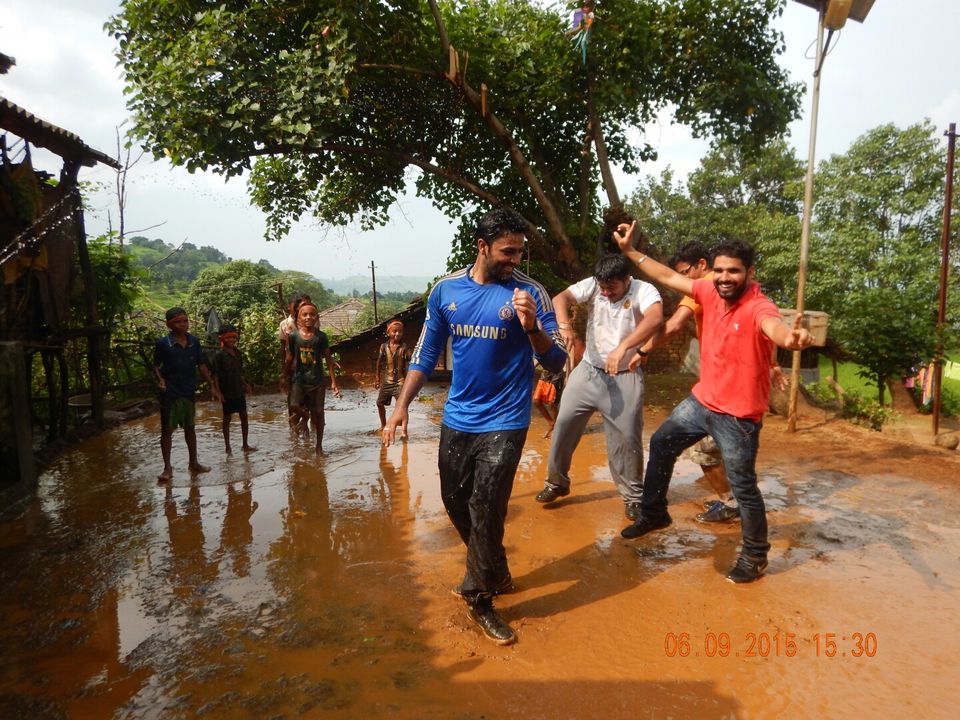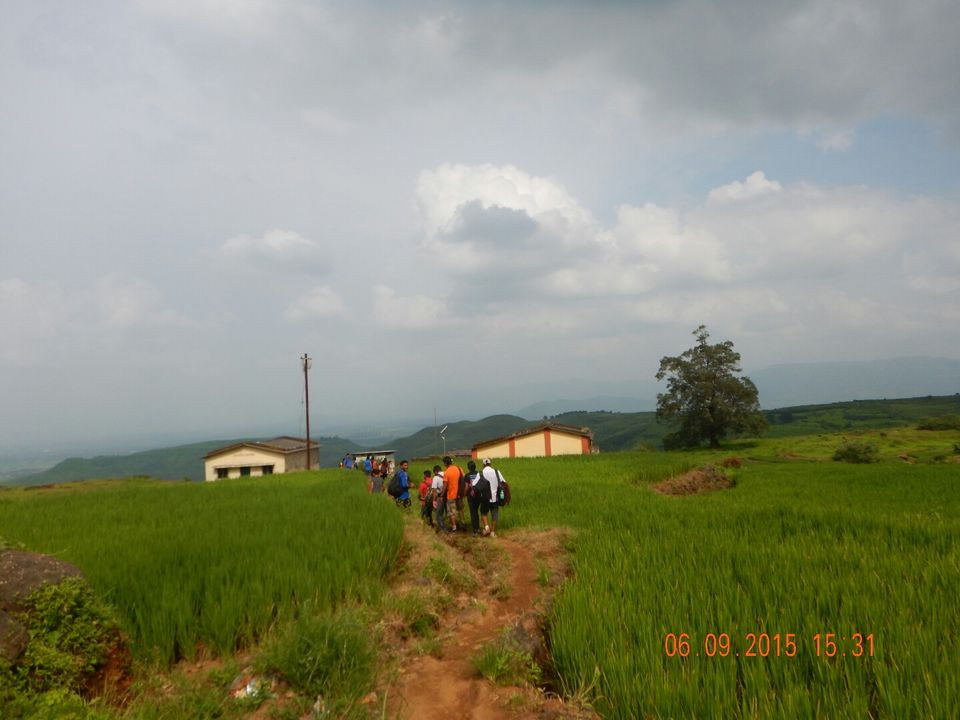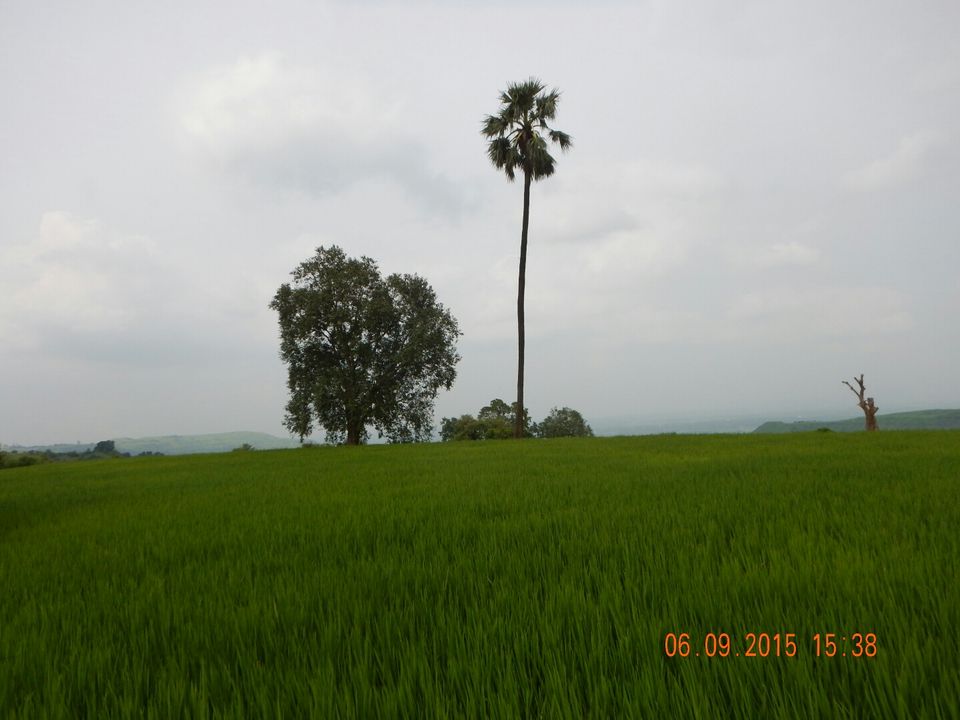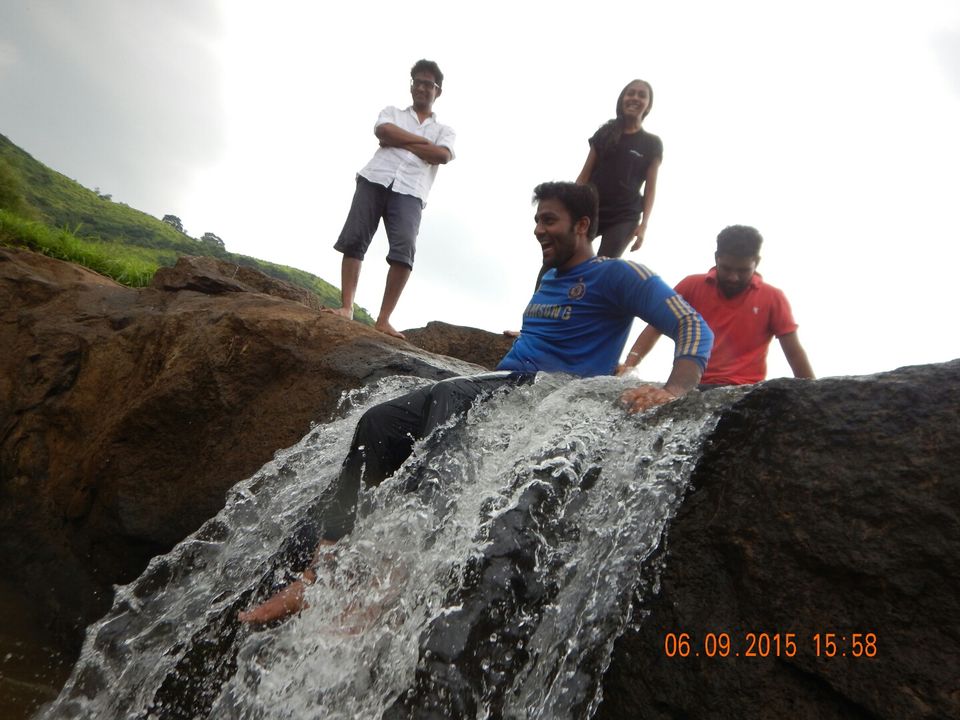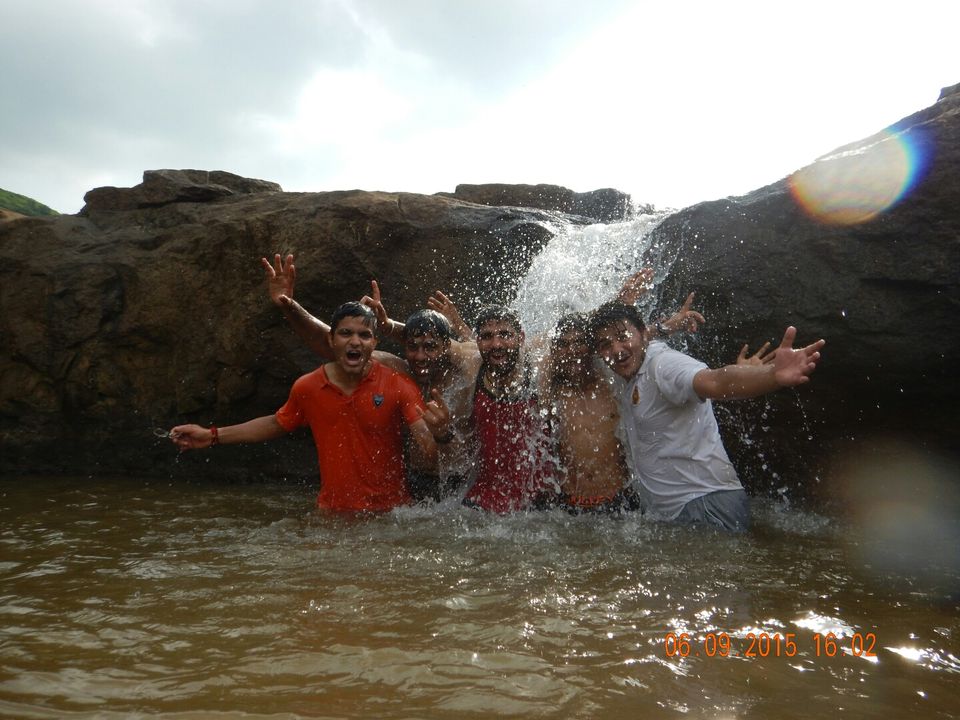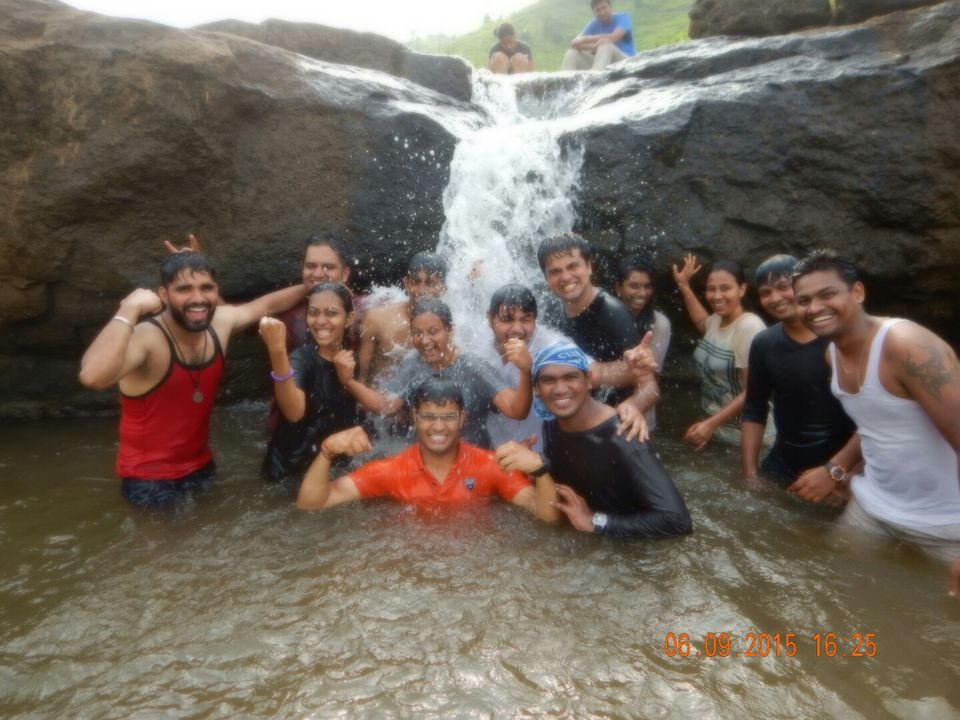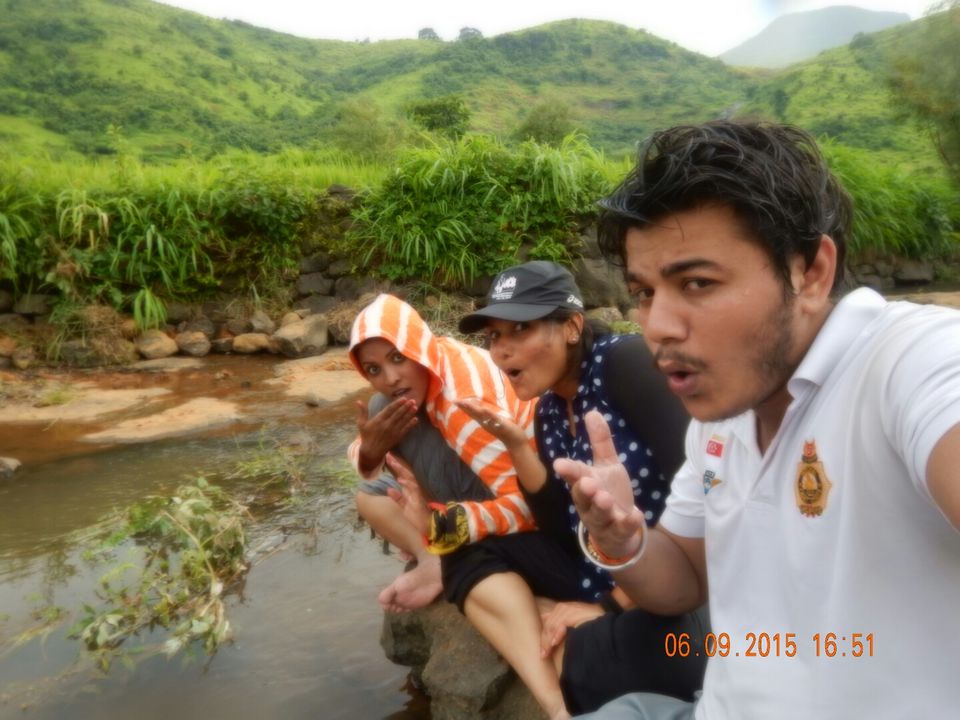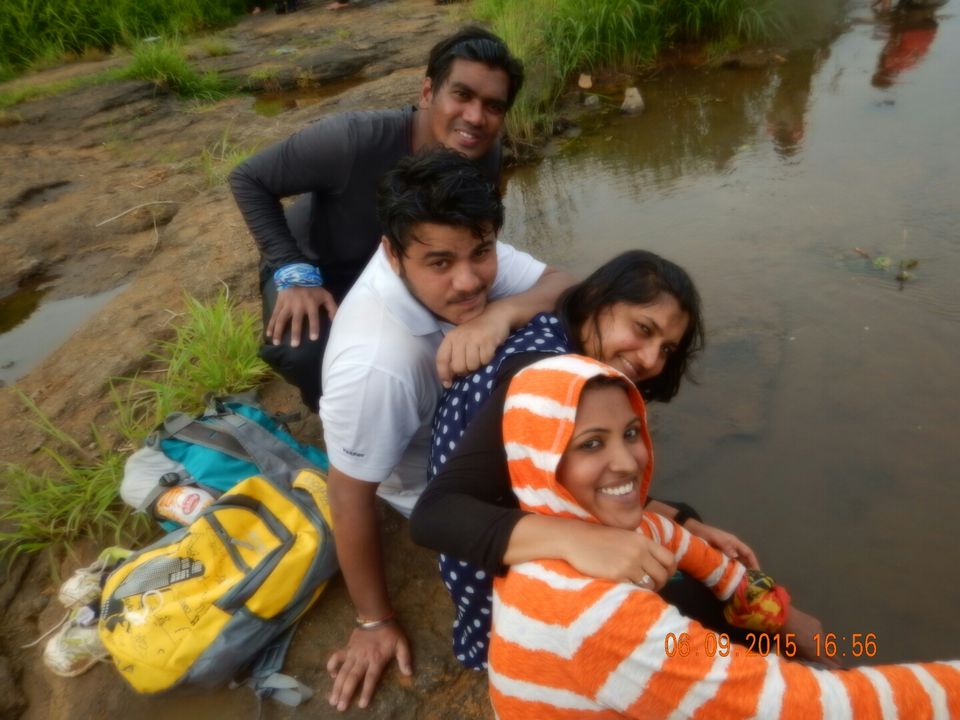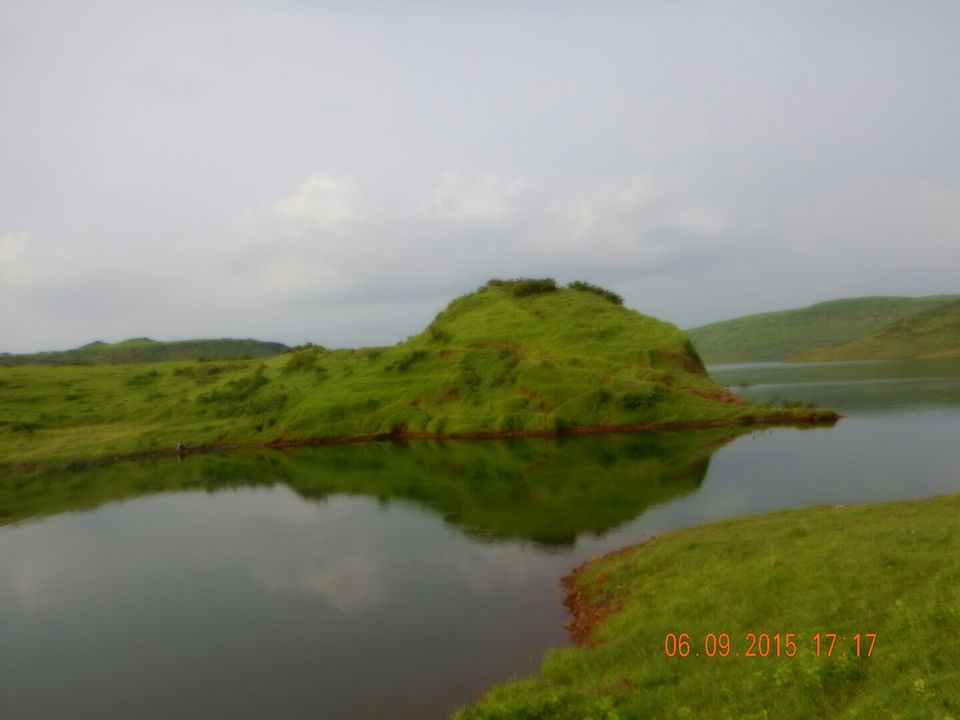 When you are bitten by that crazy bug called wanderlust, your heart always wants to run away from the usual humdrums of everyday life at any given chance. And, if you get to wander every weekend, nothing like it.
I always promise myself that I would remain at home during weekends but my heart keeps nagging me to let loose, run away and escape. After returning from Dudhsagar a week before, I had decided to take a break from trekking for sometime. Yes, you heard me right… "Take a break from trekking". There has hardly been any weekend that I was home since the start of May 2015 hence, my guilt ridden conscience advised me on the above.
Well, come Friday evening and my feet started itching, fingers already on the keyboard searching for next trekking schedule on Trek Mates India. ;)
Couple of friends had already planned to tempt me by sharing pictures of the upcoming Sunday trek. The conclusion, I decided to keep my promise of staying at home over the weekend for some other time. Booked myself for the Sunday trek, "Trek to Matheran via Garbett Plateau".
I have been supremely late in posting about this trek due to some xyz reasons but it's better to be late than never.
Fact File:
Matheran is a splendid hill station in Raigad district of Maharashtra. Located around 90 kms from Mumbai and 120 kms from Pune, Matheran is also known as the smallest hill station of India. It is also known to be the most unpolluted hill station of Maharashtra and Asia's only automobile-free hill station.
This exquisite place was discovered in 1850 by Hugh Poyntz Malet, the then district collector of Thane.
Matheran is located at an elevation of 2625 feet above MSL. It covers an area of 8 square kilometers in Sahyadris, The Western Ghats. It has also been declared as the eco-sensitive region by the Ministry of Environment and Forest, Government of India.
The close proximity to Mumbai and Pune makes it a popular weekend getaway destination.
The hill station is also a home for large population of monkeys including Bonnet Macaques and Hanuman Langurs. This place is a haven for snakes from harmless keelbacks to pythons to deadly cobras and vipers.
There are several trekking routes to Matheran to reach the famous Sunset Point, Garbett Point and One Tree Hill Point
The Trek:
We were to trek to Matheran and reach Garbett Point via Garbett Palteau. The usual itinerary of this trek is to start from Bhivpuri station and trek towards Garbett point. However, due to the sudden vanishing act of the monsoon, there was a last minute change resulting in "The Reverse itinerary". Which meant the otherwise ascending point was now to be the descending point of our trek. And, the supposed monsoon trek was re-named as "The Sunburn Trek"
Well, the sun and the heat could not lower the enthusiasm of 28 headstrong soulss which were absolutely geared up to achieve the collective goal of exploring the most unpolluted hill station of Maharashtra.
Arun Kumar Dash was our trek leader along with Amit Angane as co-lead. We boarded the early morning Karjat fast local and were supposed to meet at Neral station. The adventure started long before the trek. One of our trekmates, Kartheek missed the train. Hence, we decided to wait for him at Neral until he managed to reach by the next train.
While Kartheek was on his way to Neral, we enjoyed a longer breakfast break. Be it school or trek, we always love to have longer breaks. ;)
We drove till the starting point in private vehicles from Neral station. Had our usual straight circle introduction round. Once again, the majority of this group consisted of CAs and first timers. Arun led us from front and Amit was the back lead.
The sun was at it's brightest self and ready to burn. The first few minutes of the trail was muddy. The discussion on possibilities of the story ahead in the next sequel of Bahubali and debating on the reasons as to why had Kattappa killed Bahubali made the walk less tiring and more fun. Everyone kind of jumped into the discussion and started pouring in their personal versions of logical reasoning behind Bahubali's murder.
Arun had warned us of the presence of snakes and we were very much keen on coming face to face with one but to our disappointment, not a single snake came to greet us. The surrounding was beautiful with wild flowers at full blossom and numerous colorful butterflies fluttering over. I had not carried my camera and missed it the most. However, to my utter contentment, Vaibhav was considerate enough to lend his camera and I could satiate my wish of clicking pictures my own way.
A lesson learned- Never ever leave your camera behind when you are on for trails.
After half an hour's walk, we were ready to climb to the Garbett Point. The climb was quite easy and quick but tiring due to the heat. Amrita and I quickly grabbed our place under a huge tree and settled down. Everyone followed and so did the Langurs.
We headed for our descend towards the Garbett Plateau after a longgggg break.
Lunch at Garbett plateau followed by crazy photosession. The pictures are proof of the craziness that followed.
The descend towards Bhivpuri was like a never ending affair. We encouraged all first timers by ensuring that they were just 10 minutes away from the target village each time they inquired about the amount of time left to reach there. The sun and the heat really pierced deep into the skin. We were dehydrated to core. After around an hour, we reached the nearby village, refreshed by the village well and rested till everyone reached.
The villagers were celebrating Dahi-Handi, children dancing on bollywood tunes. How could our trekmates miss this kind of fun. Vaibhav, Aman, Ansh and Shatrughan joined the village folks and enjoyed the rain dance.
The next leg of the trail was a simple walk along the lush green fields till we reached a small pool with waterfall. Completely sun burnt and exhausted of the heat, everyone jumped into the pool and had a splash. Amrita and I quit the idea of getting into the water and rather enjoyed watching everyone play.
The last leg of the trek was walking along the shores of the Bhivpuri lake. The lake was simply beautiful, calm and serene. The reflection of green hills in the still water of the lake was something worth waiting and watching. Had evening refreshments at Diksal village, near Bhivpuri station.
We had to catch the 6:51 PM Karjat local back to Mumbai from Bhivpuri station, which is 5 mins walk from Diksal. We were late. By the time we neared Bhivpuri station, the train had already arrived. And then, started the ultimate run of the season. All 28 trekmates ran to catch the train as if it was the run for life. Mumbai RPF extended the helping hand by stopping the train till all of us boarded safely. A big thank you to Mumbai RPF.
Although awfully sun-burnt, I was happy that I had decided not to take break from trekking so soon. May be, I would spend few more weekends trekking till the world comes to an end.
My next target is to go for a range trek. I hope this materializes in next to no time.
This story was originally published in Cocktails, Mocktails And Life.