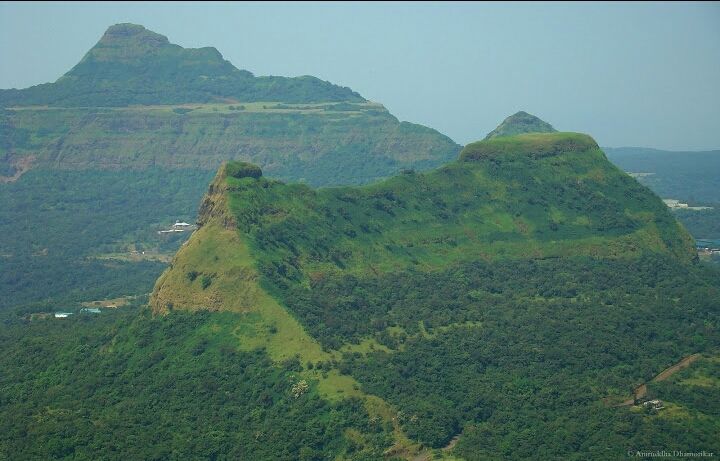 We were all excited for the bike trip to Malshej Ghat as it is one of the best destinations during the Monsoon season. We were 6 of us on 3 bikes.We saw the route on Google maps and calculated the trips budget and we were ready.
My friend Suyash had the bike and I was to sit behind him as planned. So I woke up in the morning at 5 am ,got ready by 5:30 am and went to Andheri station(Mumbai) from Dockyard road.I reached there by 6:15 pm. I called him up and I was shocked to see him on Pulsar 200 Ns which he borrowed from his friend.
I sat behind him and when we crossed Goregaon the bikes started giving problems so I called Nilesh who stays in Kandivli near highway and he came to Goregoan and we towed the bike to Nilesh's house and Suyash and Nilesh went back to Andheri to take Suyash's bike from Suyash's house. They came back to Kandivli to pick me up as I was waiting there. Another friend was continuously calling as he was to sit behind Nilesh. We reached near Thane-Ghodbunder road at around 9:40 am and picked another friend Tushar.
We reached Padagha at 11:15 am where two other friends Deepak and Akshay were waiting for us. We halted there for 5 mins and decided to change our destination from Malshej Ghat to Ratangad trek. We started our journey we saw dark clouds hovering over us.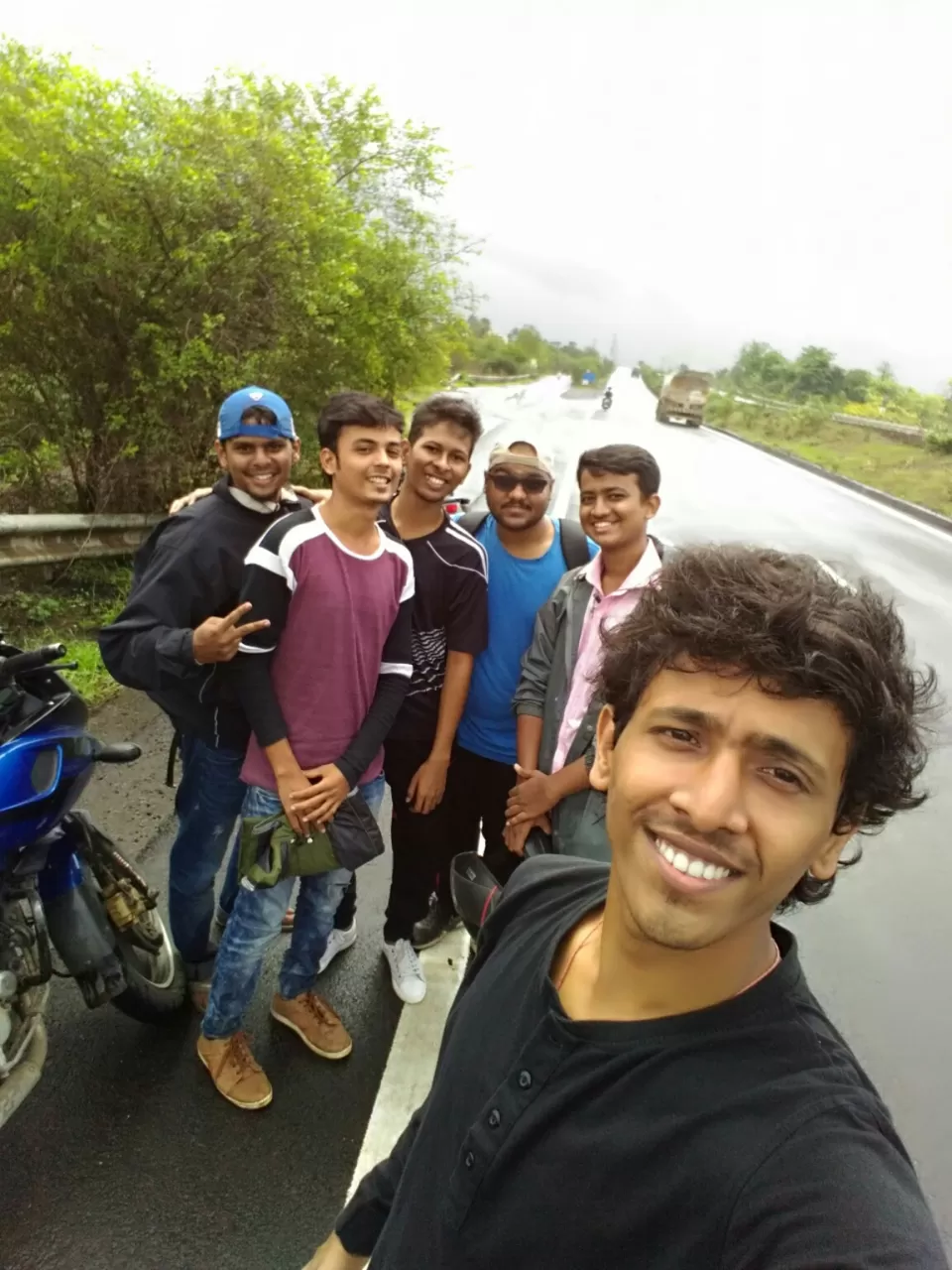 We stopped at a dhaba near the highway and had some snacks and buiscuits prior to Kasara Ghat. Then we stopped our bikes on Kasara ghat and cliked some photos there.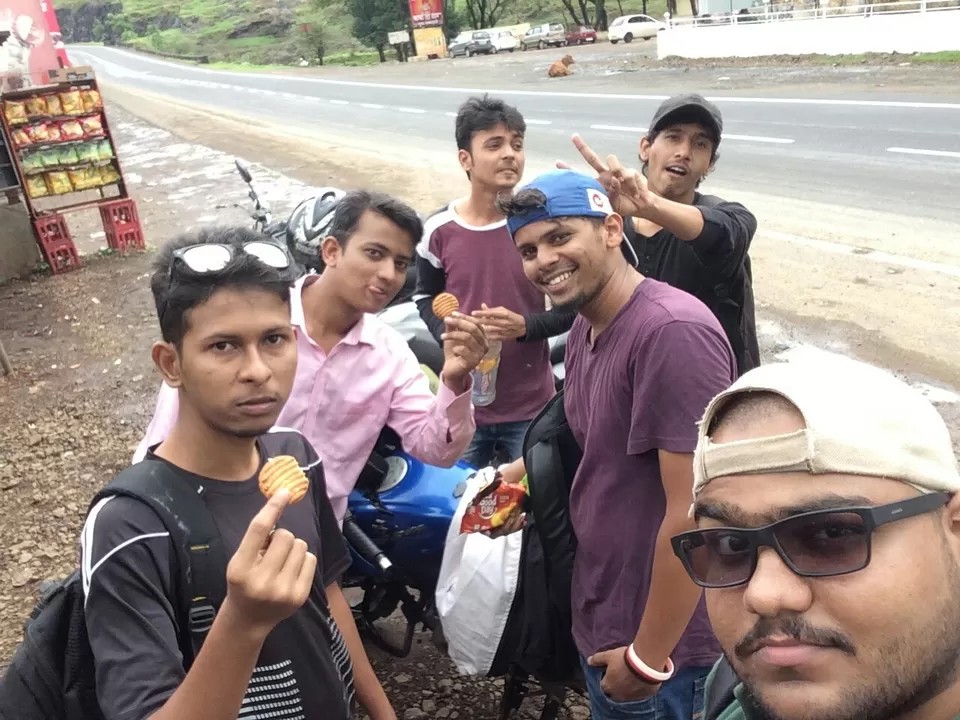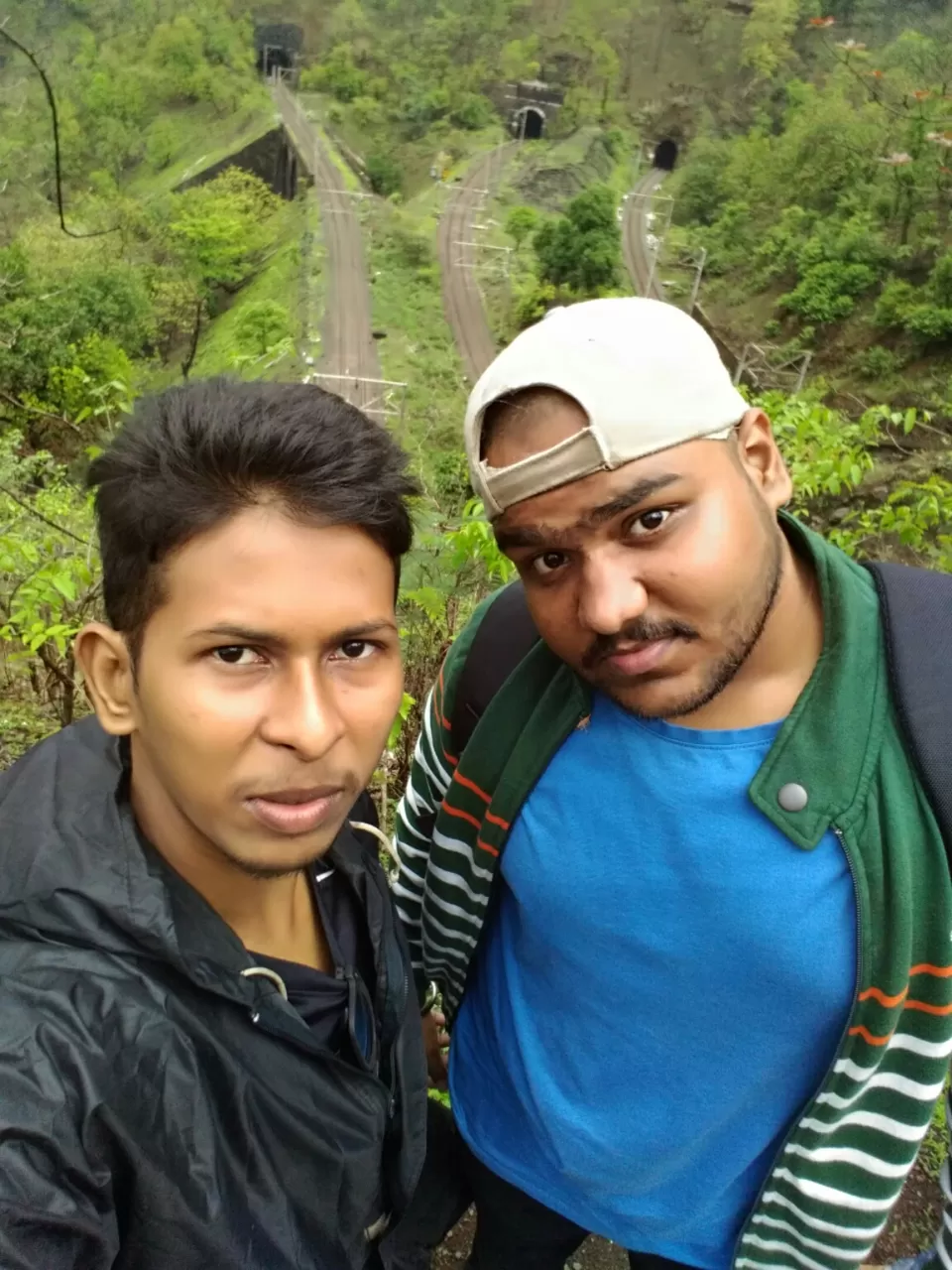 We were getting late so we started riding towards Igatpuri. We reached there at around 12:30 pm and had ate vadapav and misal pav. Then we headed to Ghoti road around 1 pm. As we had earlier come here for trekking to Kulsubai and we knew the route halfway. Now the real enjoyment of the trip starts from here. We asked the locals about how to reach Ratanwadi and we got different answers from them.One of the local told its just 10 kms from here, after reaching 10 kms we asked another local there he said 20 kms. We didn't believe him and went forward and asked another local. He said 25 kms from here.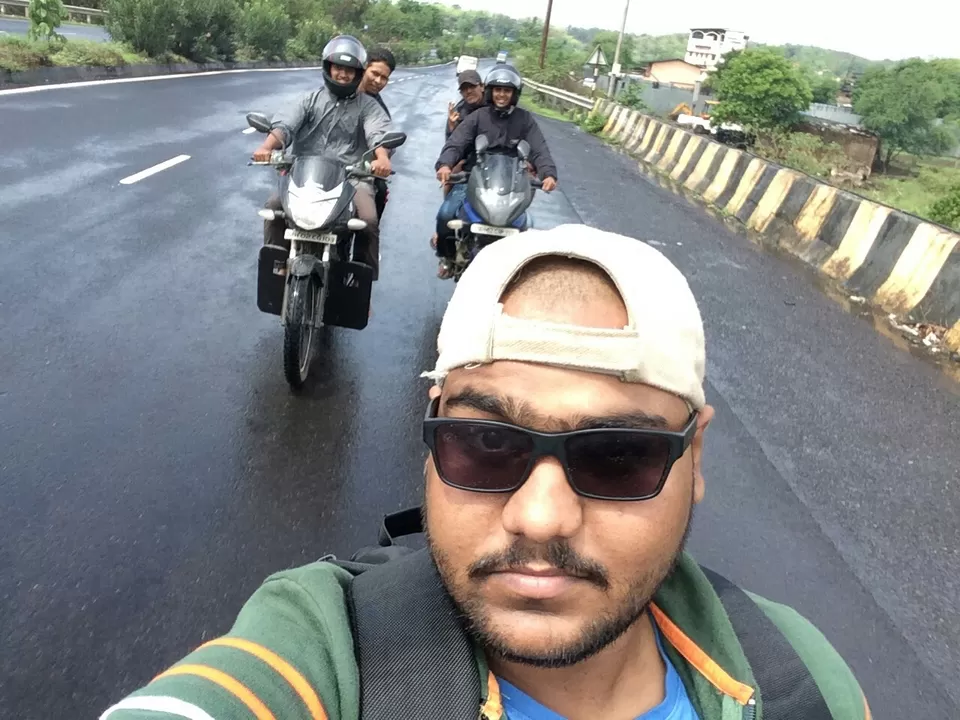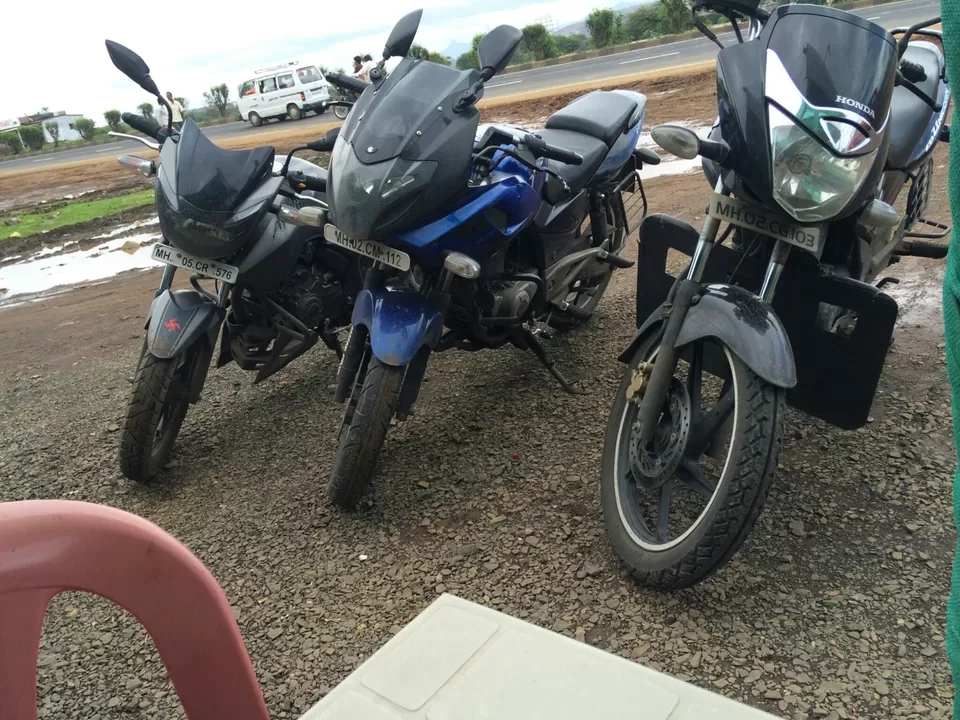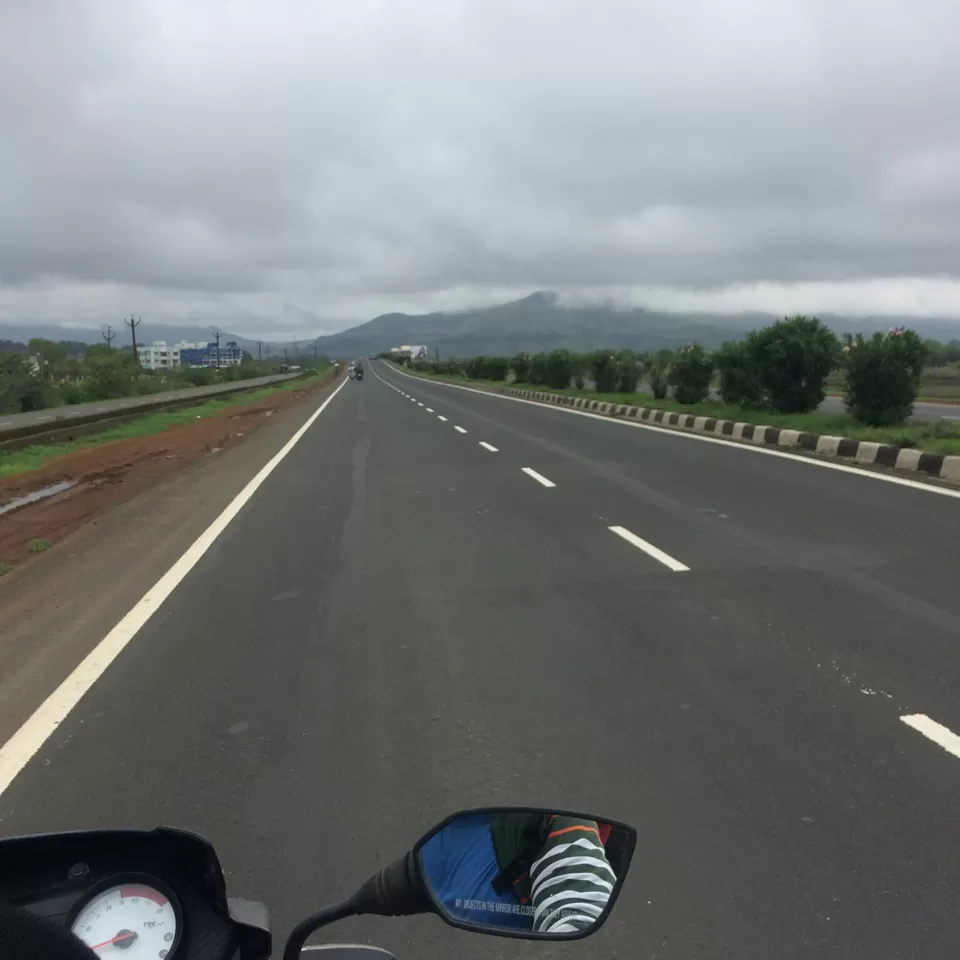 After traversing the Harishchandragad- kalsubai Sanctuary we stopped at a diverging point and asked another local about how to reach Ratanwadi/ Ratangad . Their response was so hilarious that it made us cry in laughter. They said " there are two routes ,the lower route is not so good and not well maintained. So you all take the upper route. It is hardly 25 km from here".
We got totally lost on our way while the upper route was not good, some said lets go back as the clocked hit 3 O'Clock but few of us decided why to get back when we have travelled this far. So we starting riding and after a while we were mesmerized, we were completely awestricken by the beauty of Sahyadris. We got the clear panoramic view of the hills with the clouds hovering on it . We clicked few picture there too and continued our ride.Now its was about 4 pm. Now here comes the turning point of the trip. It started raining when two people in a car passing by asked where are u going we replied Ratangad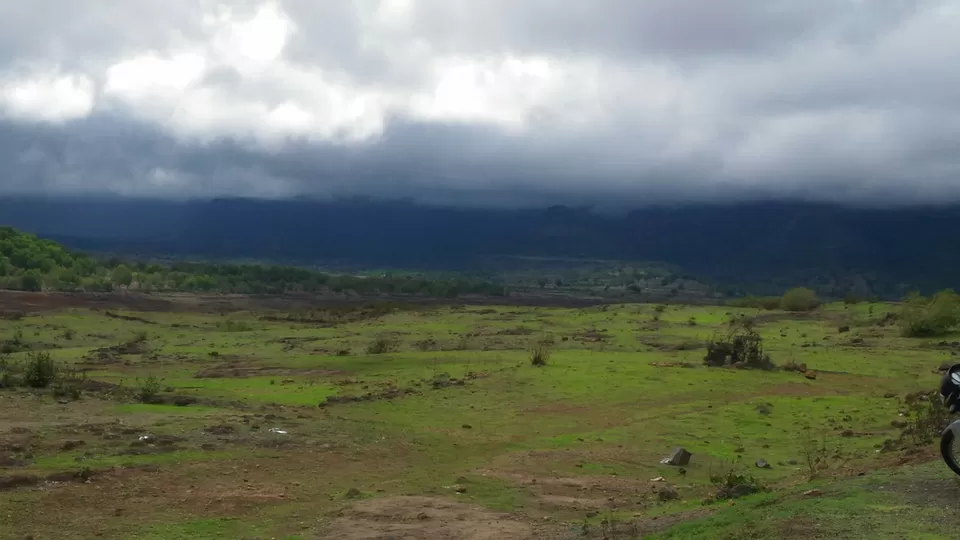 They said follow us instead of seeing Ratangad see Kokankada which was 10 Km from there. We had no options but to follow these men. On the route we saw the Bhandardara Dam and clicked few photos while it was raining. We drove passed the Pravara river, the river was flowing over the bridge.We asked the local and he said the you cannot pass the bridge after evening as the water from the Dam overflows. So we decided to come back as early as possible Then we reached Kokankada but the sight was not visible as it was covered by fog, we all started shivering as we all were riding in the rains.We were all wet. Now we decided to get back home as it was 5:30 then and we would be late to reach our home. So we asked those uncle's the route to get back home they replied " follow us we are also going home". On the way we stopped again as we saw a beautiful waterfall there we couldn't resist taking a picture, but our mobiles were dead due to know battery. Those uncles had a DSLR in their car, we clicked few pictures with them and whole heartedly thanked them for making our trip successful. We noted their whatsapp numbers to ask for the pictures later.Their names are Santosh Dehukar and Dr. Balasaheb Surude. They were like savior to us. They also showed the Sandhan Valley more precisely the Valley shown in the Airtel 4G ad and it is the same place where the waterfall flows in upwards direction. They gave us their visiting card and showed us the way back to the Highway. We realized we came from the lower which was a well maintained route.
We drove back shivering without thinking for a second as the clock already hit 7. We were hungry but our bikes were hungry too. We refueled our bikes and left the place immediately. We got back to our home safely and I was the last to reach home at 12:30 am.It was an awesome unplanned and budget trip.we only spent 450 bucks each. As it is said "Unplanned trips are the best because planned trips never happen". Those two uncles made our trip memorable.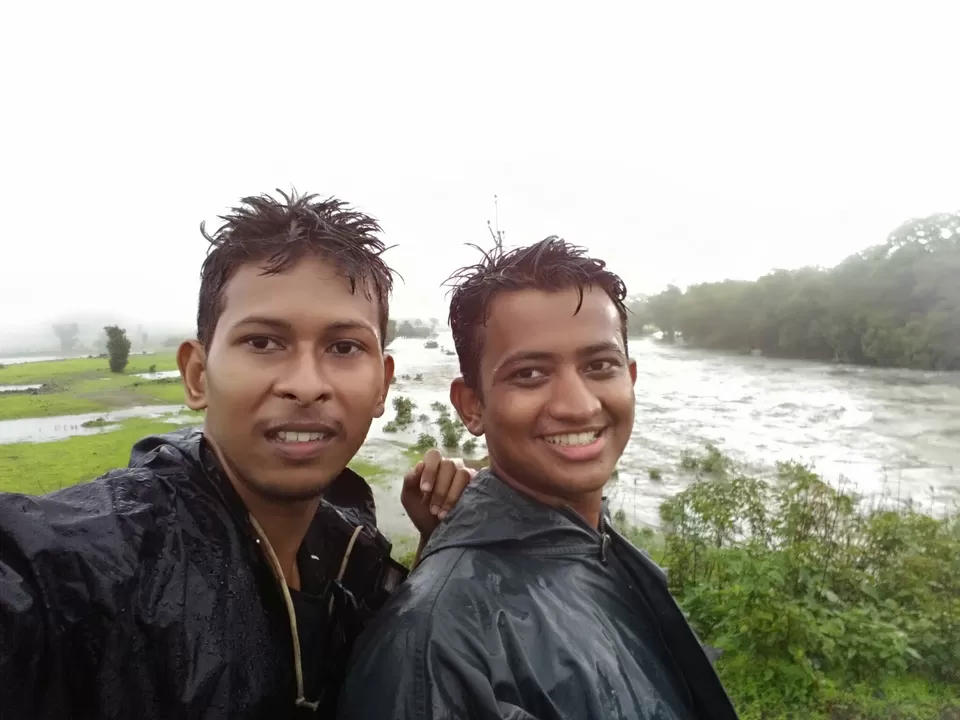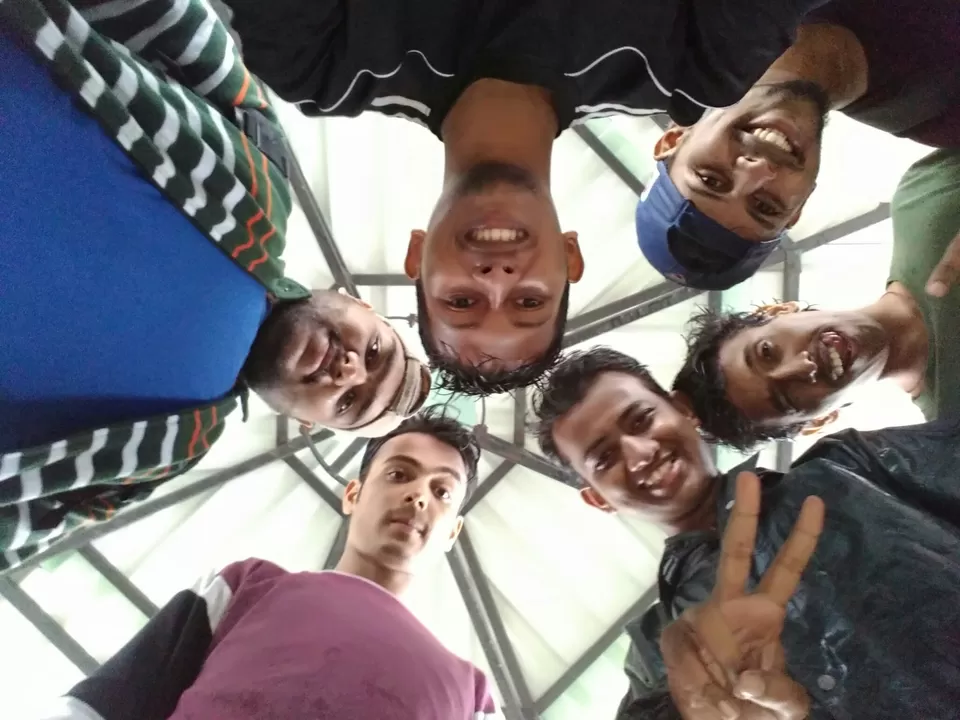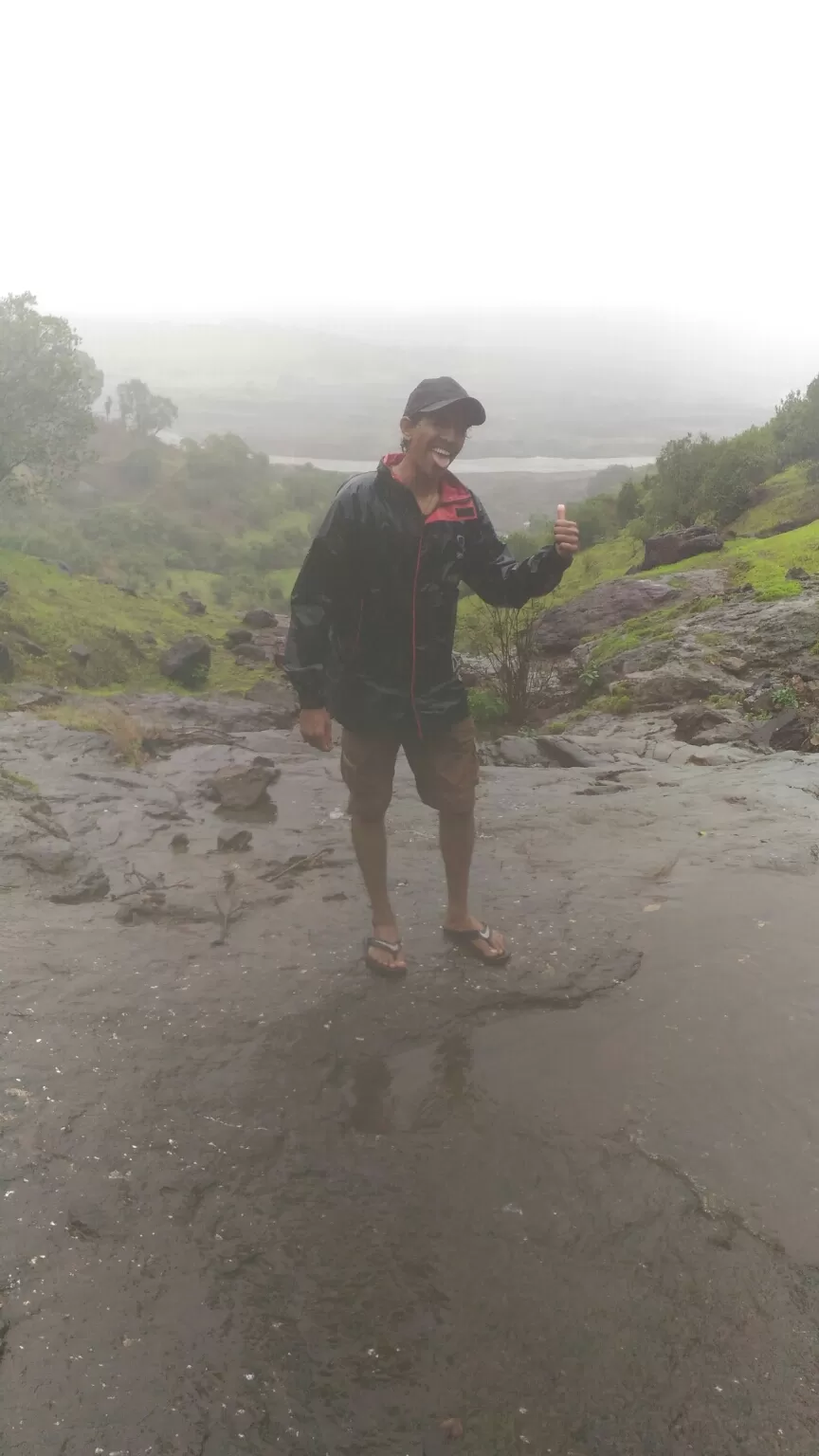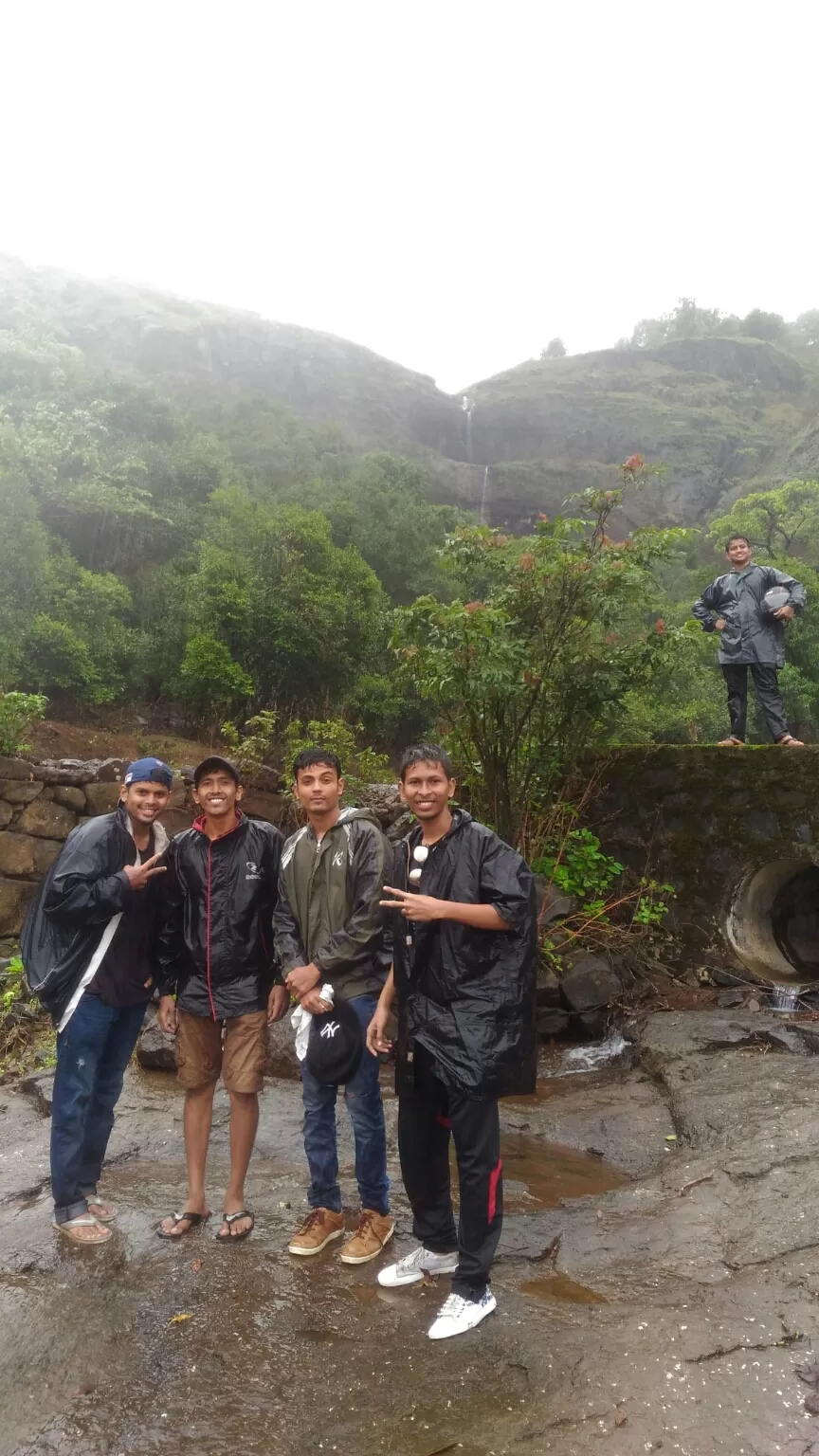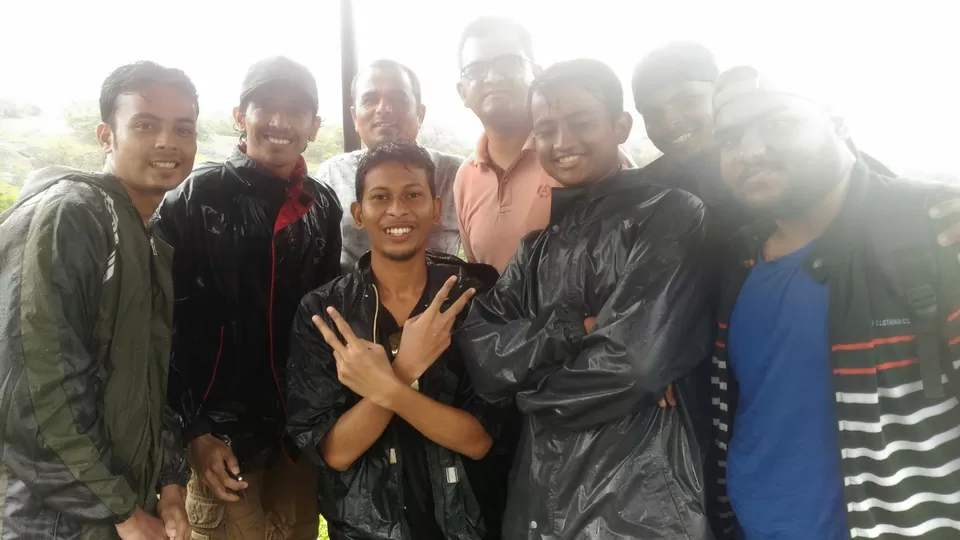 Other places to visit near Igatpuri are
Kalsubai peak
Harishchandragad
Ratangad
Kalsubai-Harishchandragad Wildlife Sanctuary
Bhandardara Dam
Ghatghar Dam
Kokankada
Sandhan valley
Frequent searches leading to this page:-
summer season tourist places in maharashtra, beautiful tourist places in maharashtra, monsoon tourism in maharashtra, maharashtra tourist places in rainy season, natural tourist places in maharashtra